Step: 1/7
Prepare all the ingredients.
Step: 2/7
Toast the kernels in a hot dry pan until golden brown. Remove from the heat and allow to cool.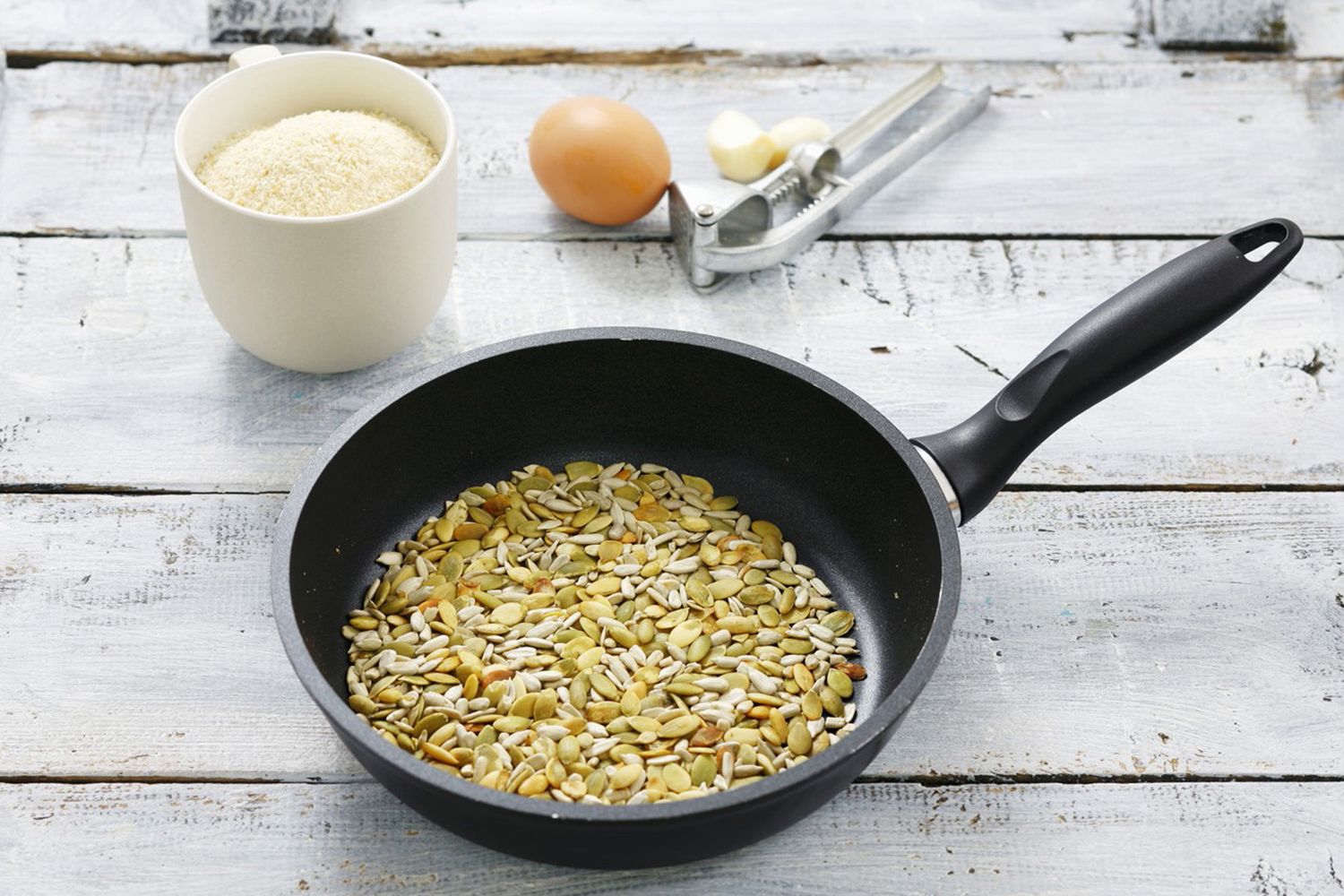 Step: 3/7
Peel the pumpkin and grate into a bowl.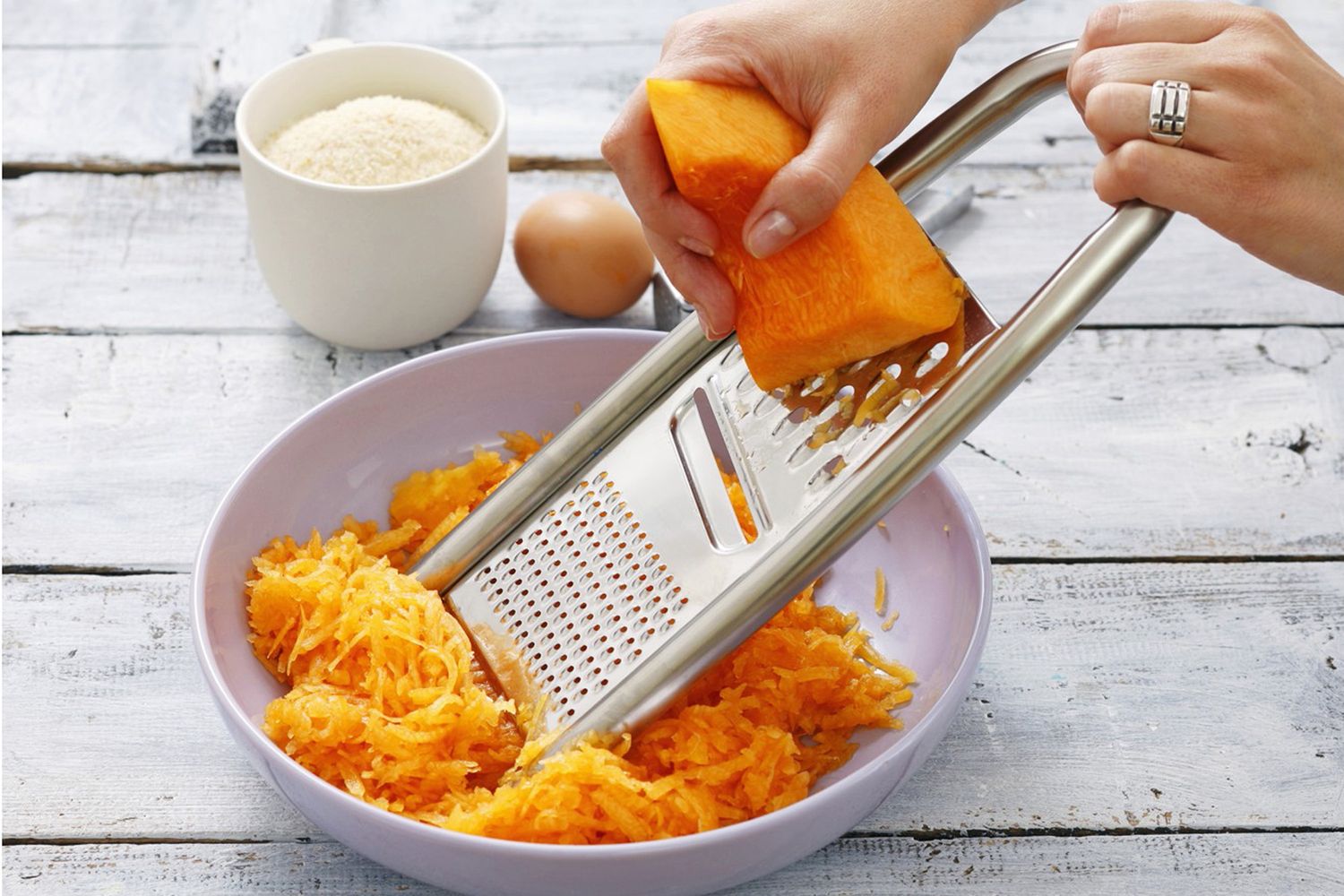 Step: 4/7
Add the kernels and cornflour and crush in the peeled garlic. Season with salt.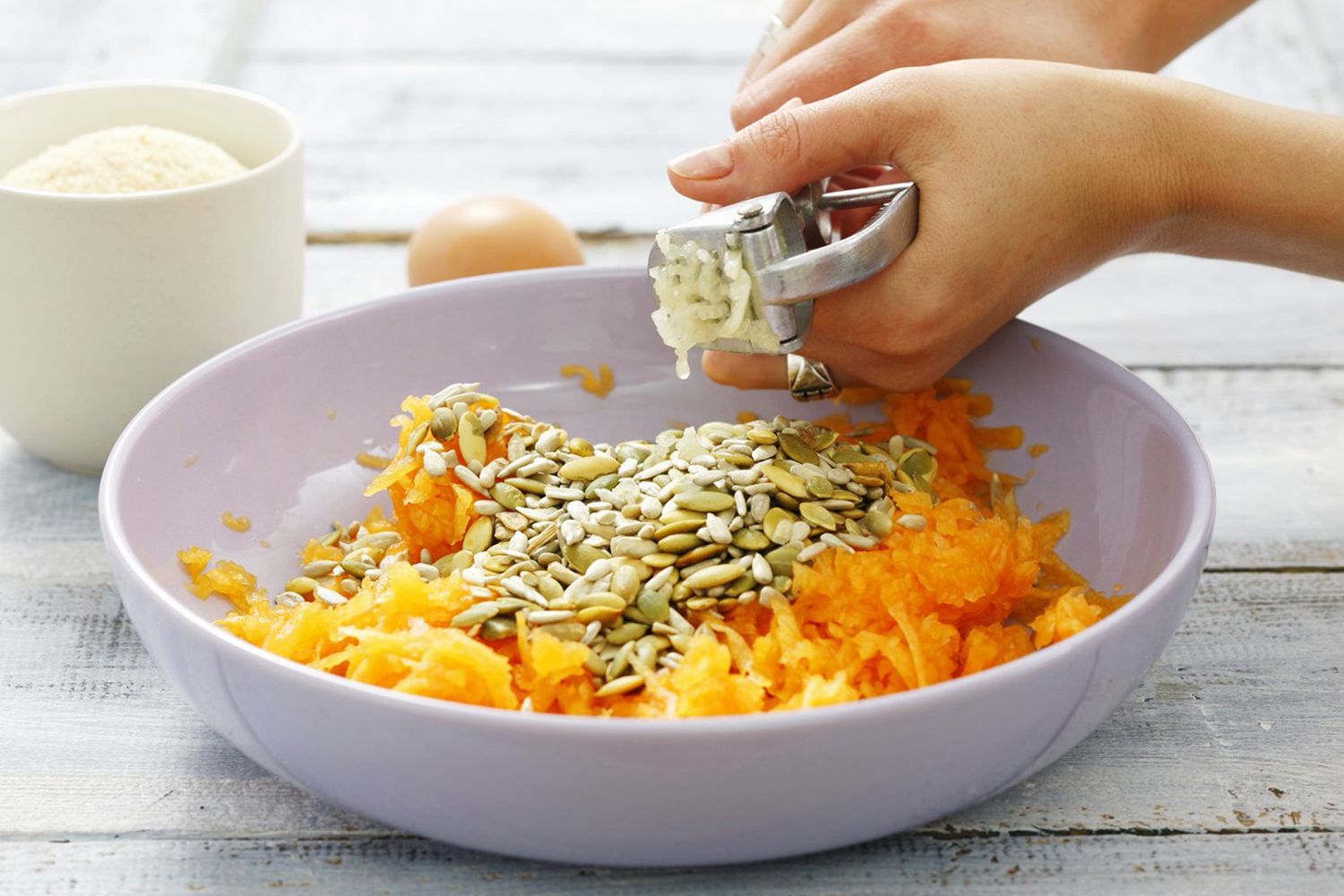 Step: 5/7
Beat in the egg.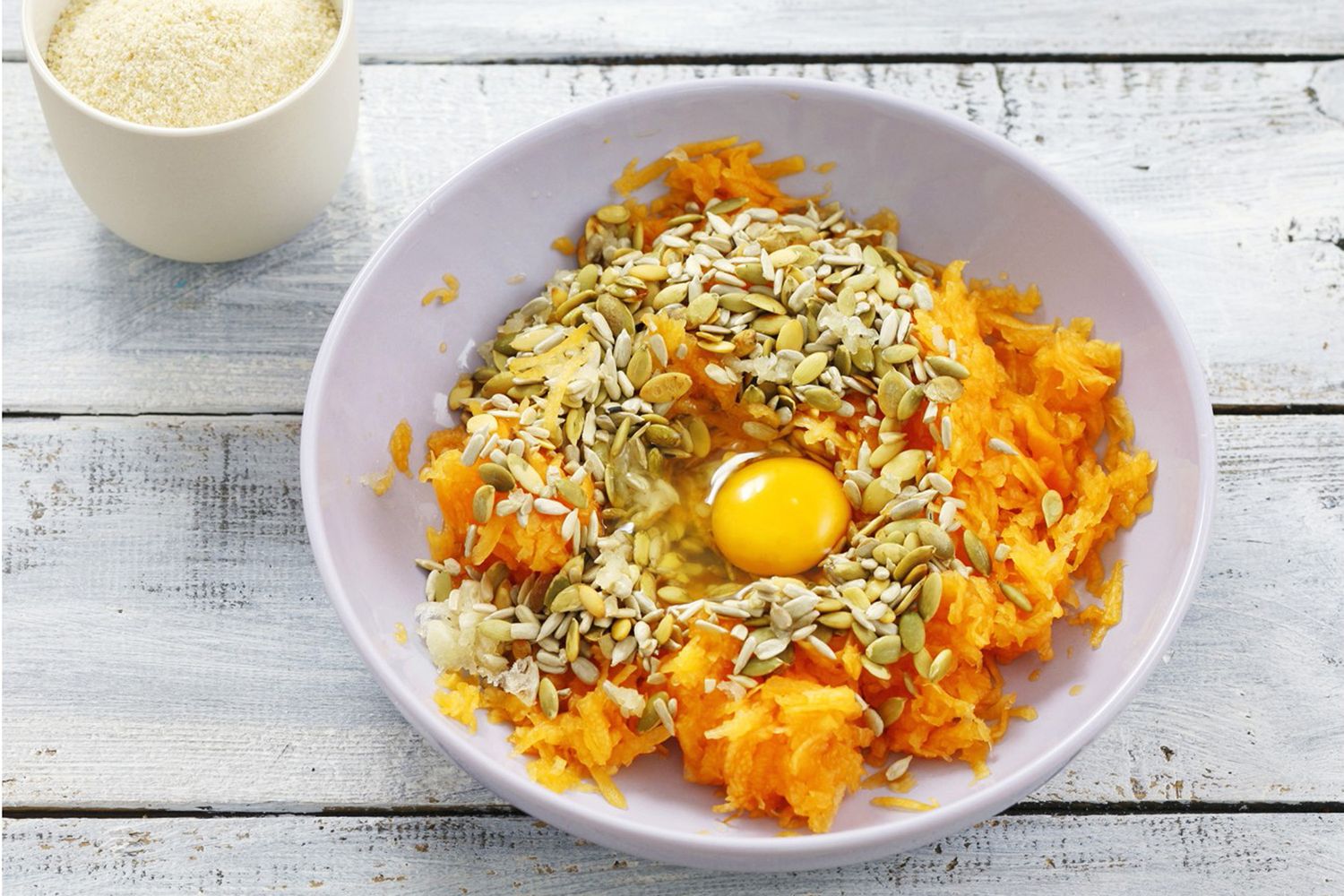 Step: 6/7
Sprinkle over some crumbs and mix to a firm consistency. Add more crumbs if necessary.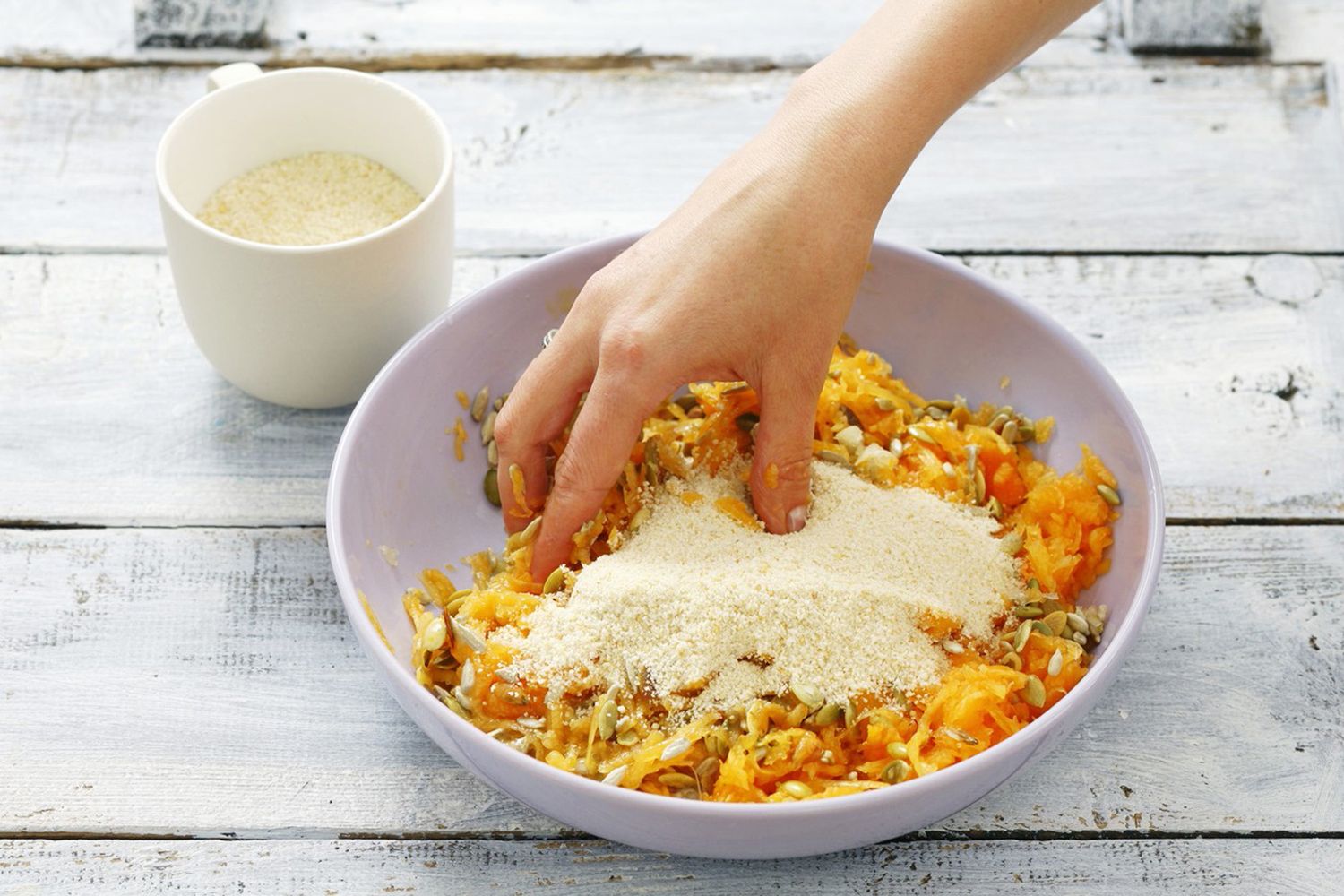 Step: 7/7
Shape into small patties and fry in clarified butter in a pan for 8-10 minutes each side. Meanwhile for the dip, wash the parsley, shake dry and finely chop. Stir in the yogurt and season with salt. Drain the fritters on kitchen paper and serve with the dip.