Step: 1/7
Wash the wild garlic and shake dry.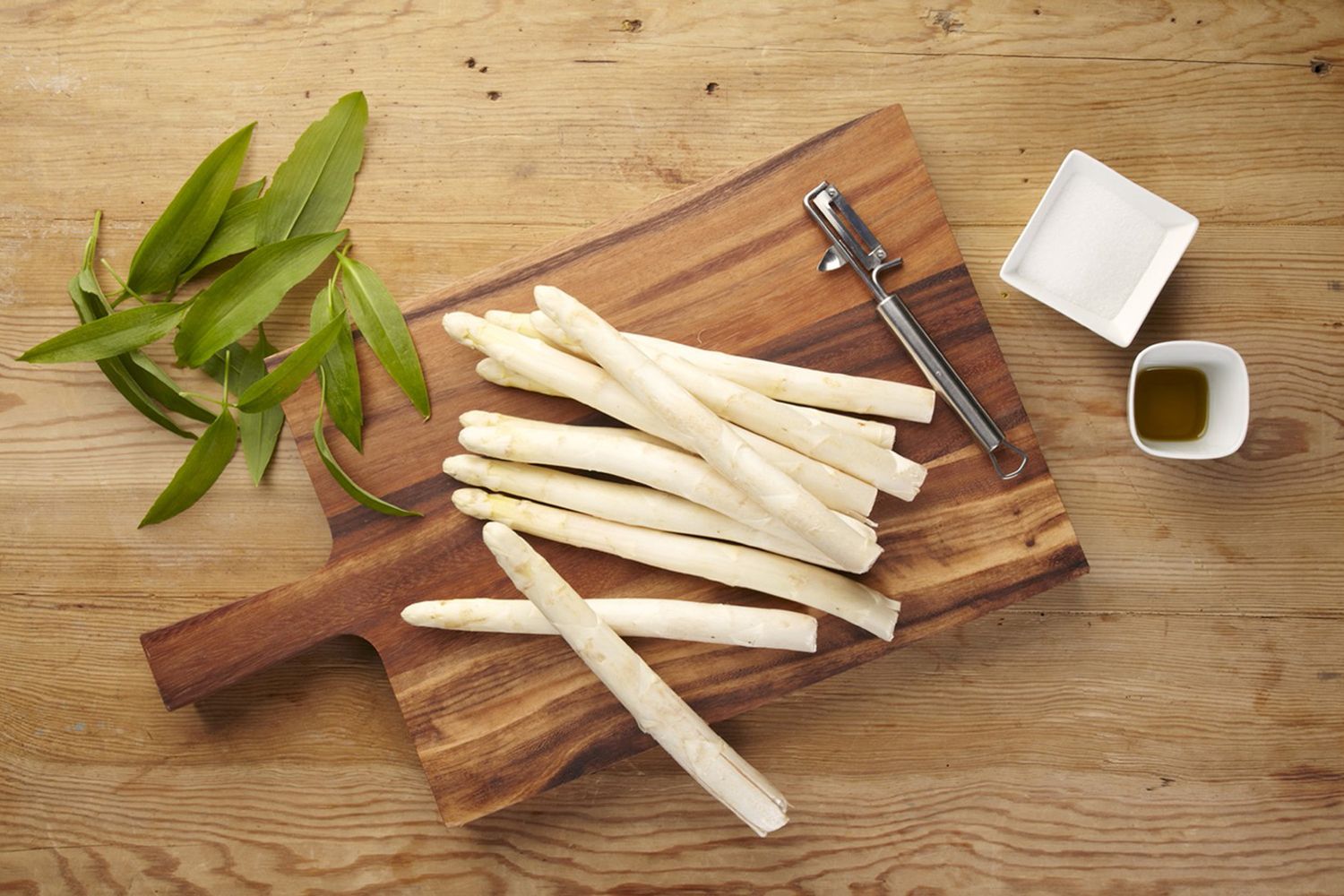 Step: 2/7
Peel the asparagus.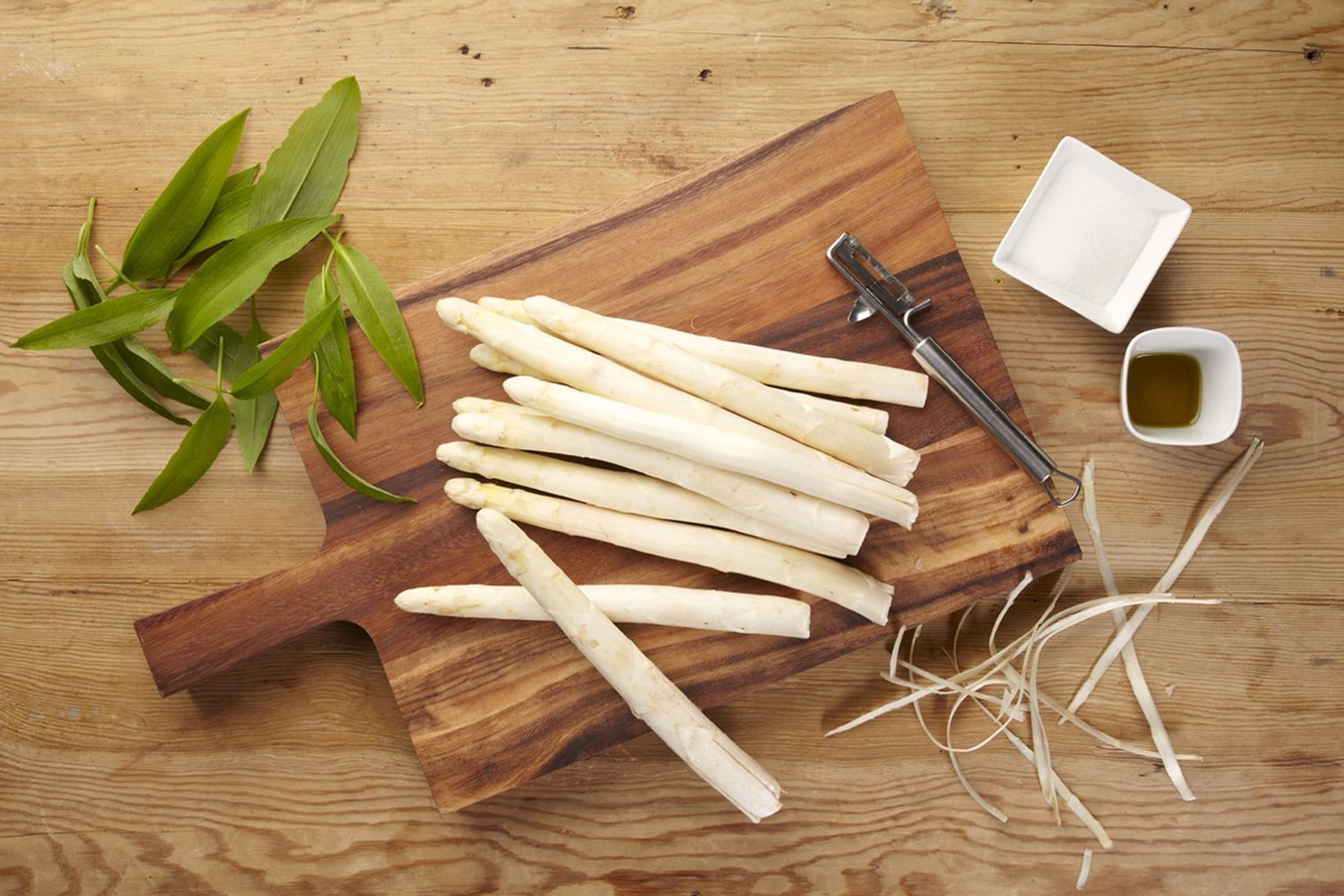 Step: 3/7
Cut the spears into 4cm lengths.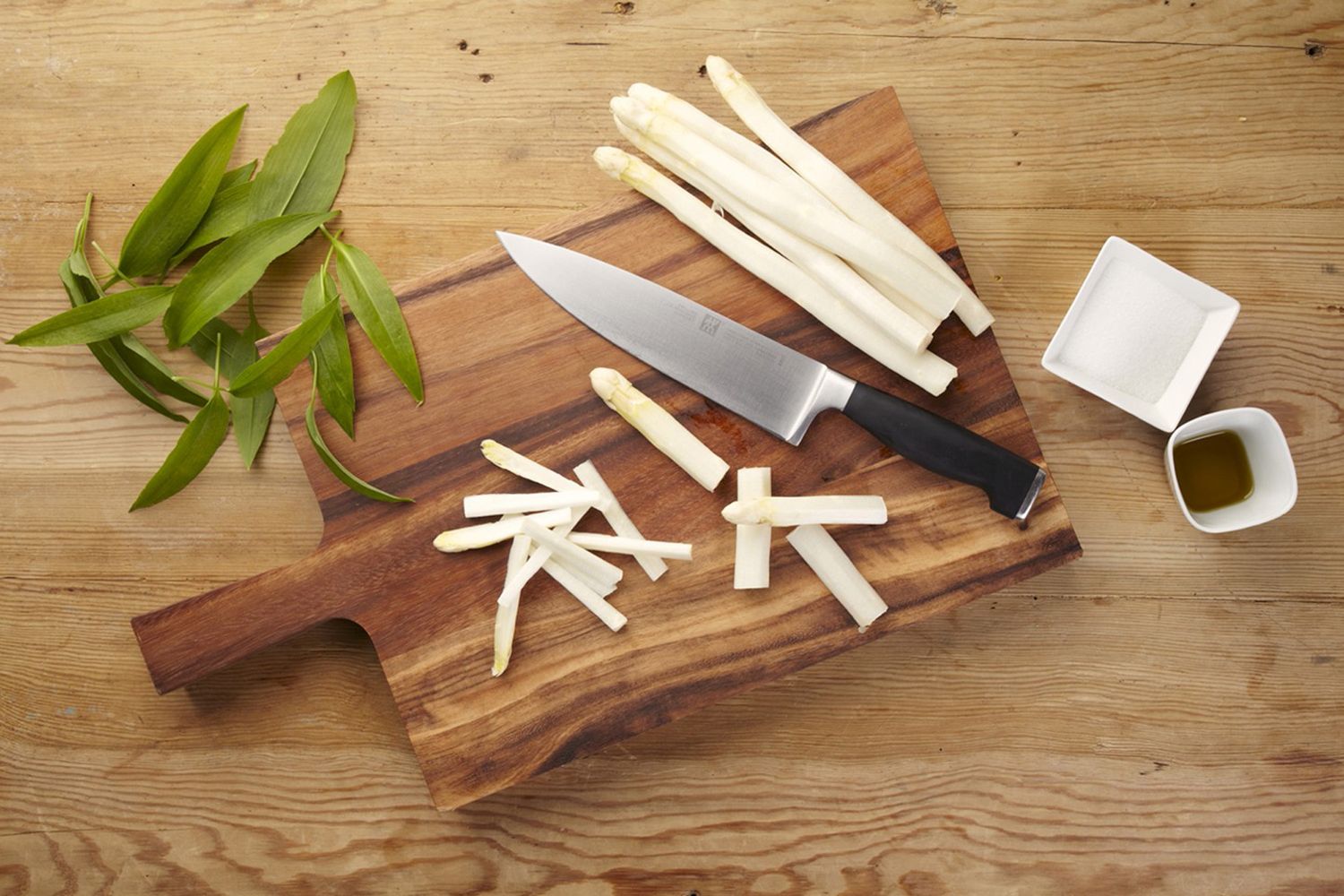 Step: 4/7
Cut the wild garlic into strips.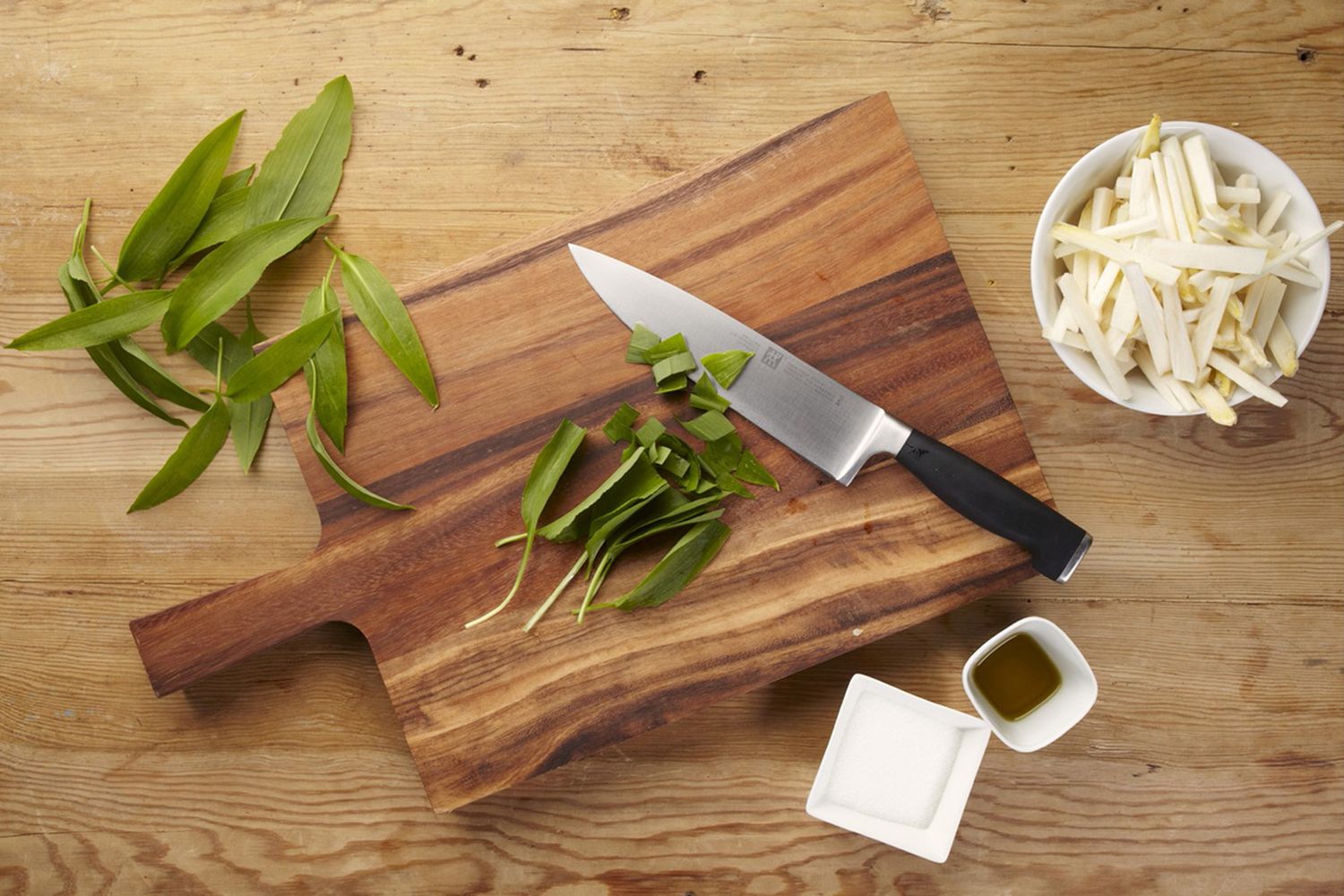 Step: 5/7
Heat the olive oil in a frying pan and saute the asparagus. Pour in 150ml water and simmer until the water has evaporated, stirring occasionally.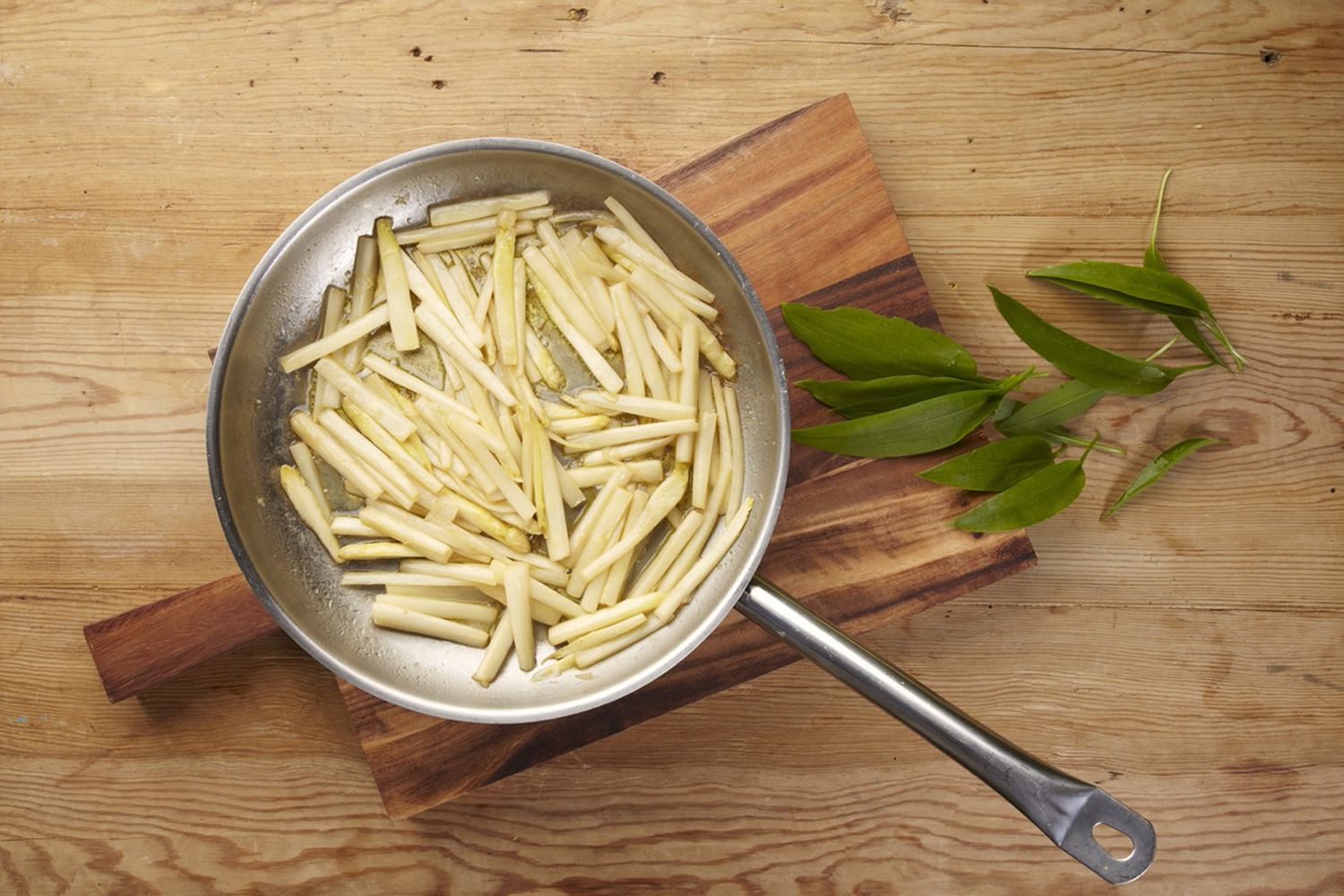 Step: 6/7
When the asparagus is tender, add the wild garlic and season with salt and pepper.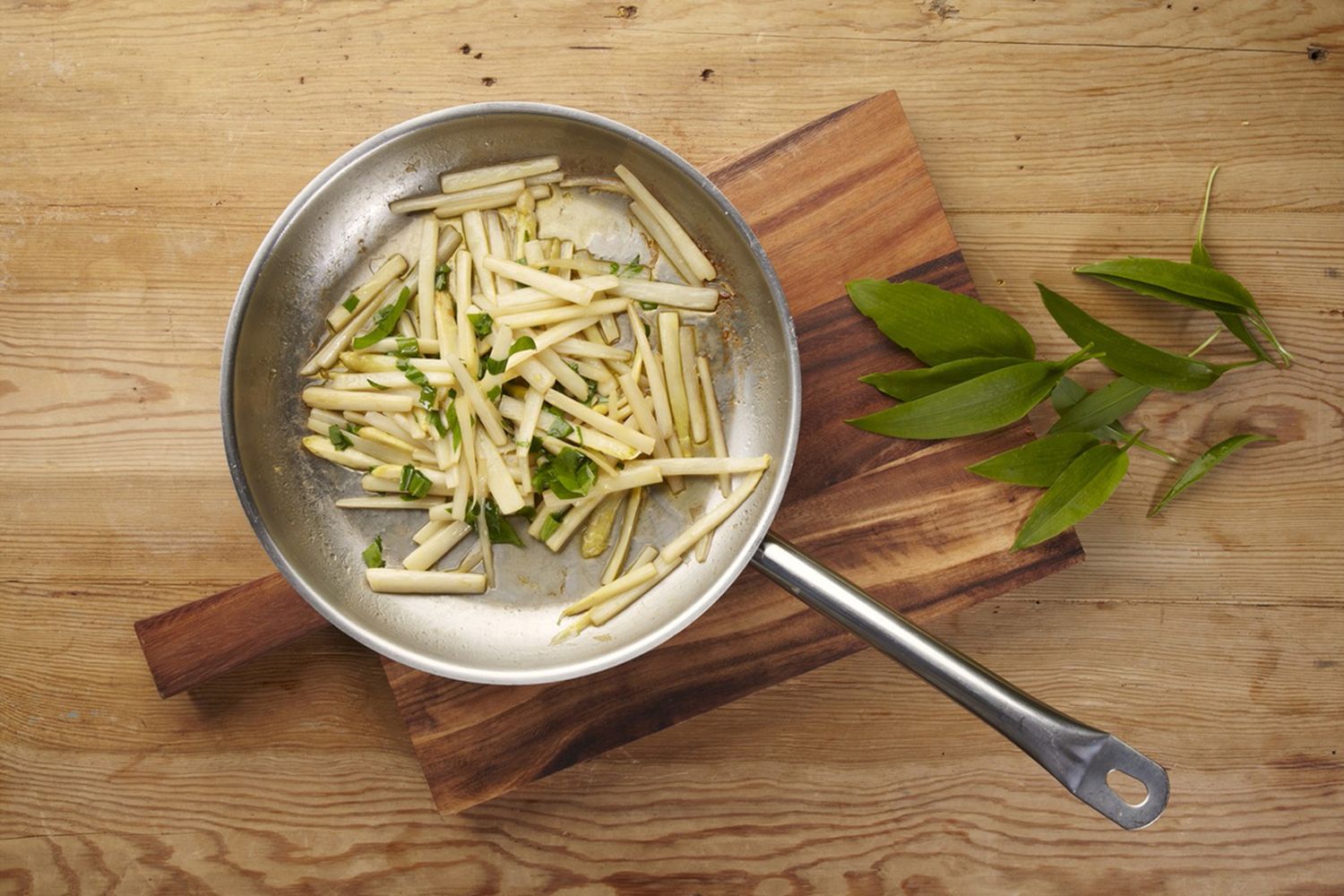 Step: 7/7
Season and serve.