Step: 1/7
Preheat the oven to 200°C (180°C fan, gas 6). Finely dice the ham. Beat the eggs in a bowl with the cream, salt, pepper, parsley, chives and Parmesan.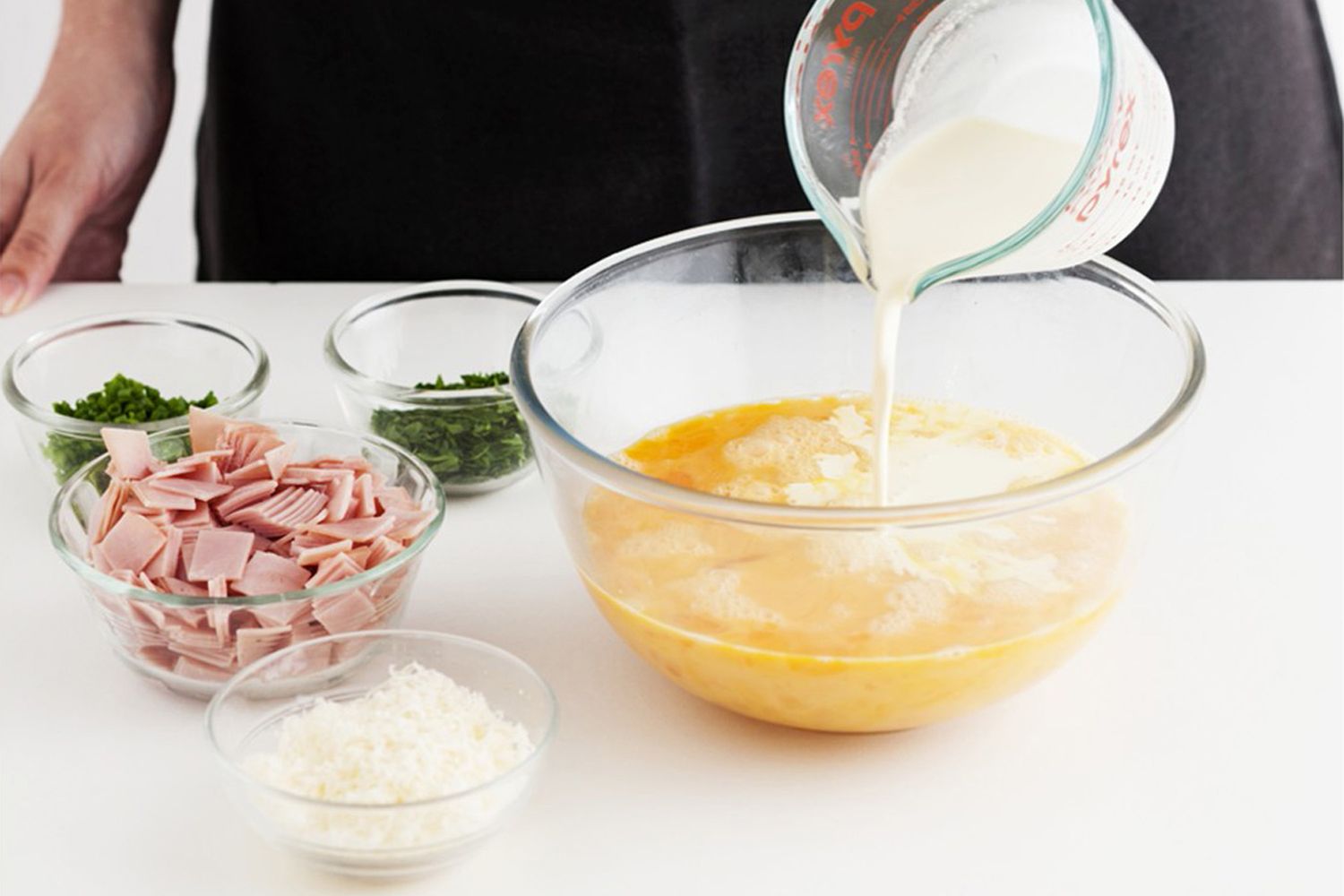 Step: 2/7
Grease a casserole dish. Pour in the egg mixture.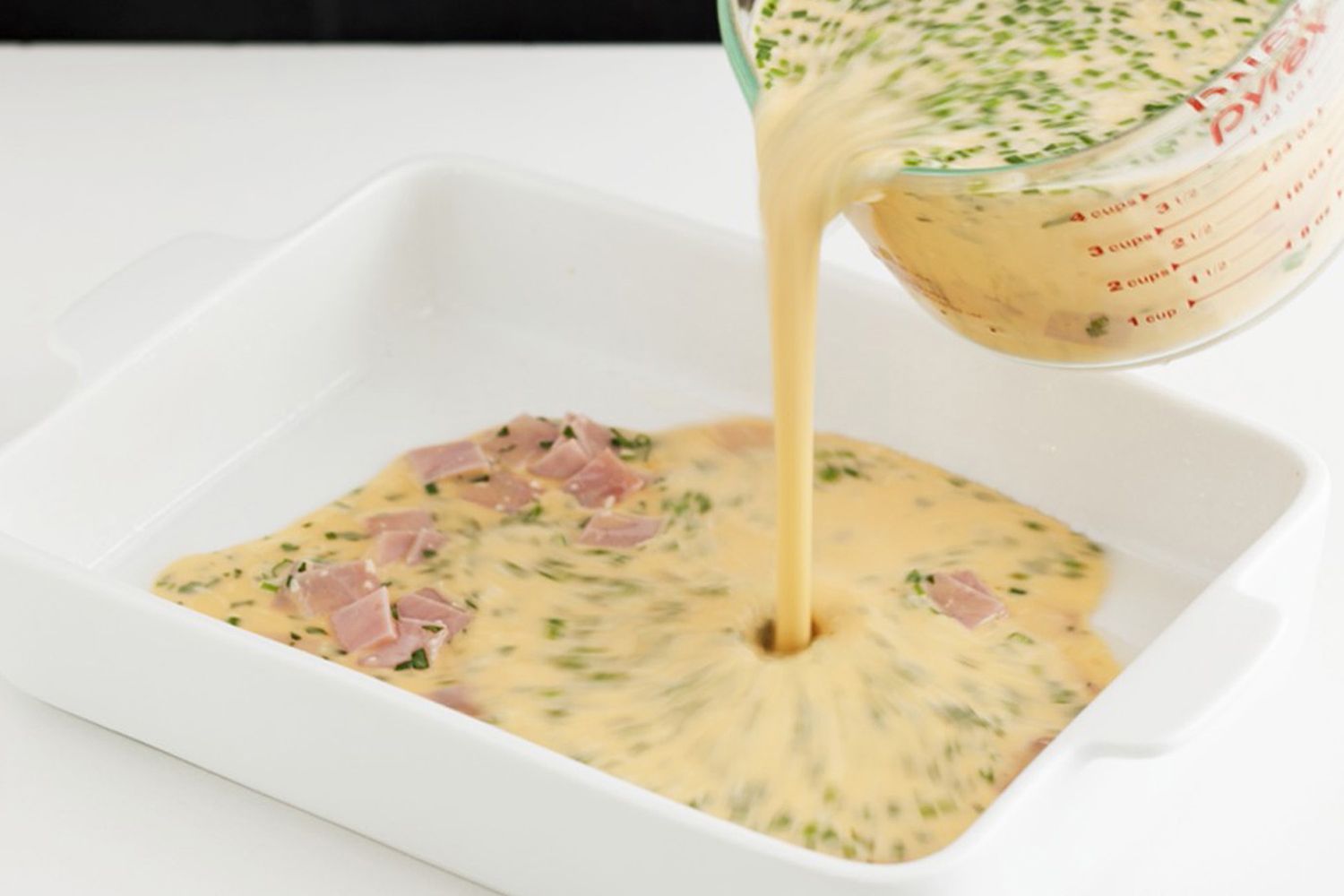 Step: 3/7
Add all the egg mixture to the baking dish.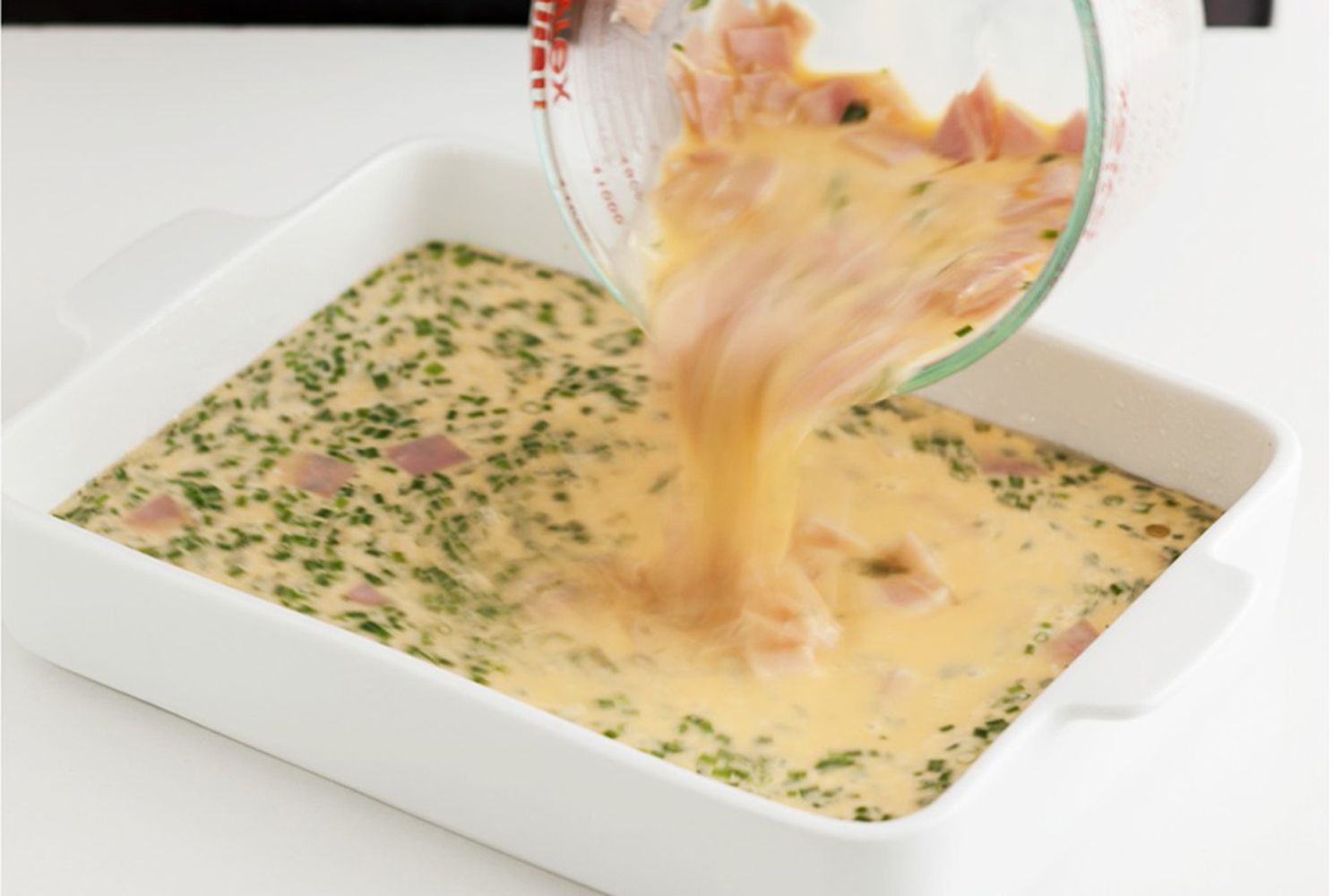 Step: 4/7
Wash the tomatoes, halve and place, cut side up, in the egg mixture.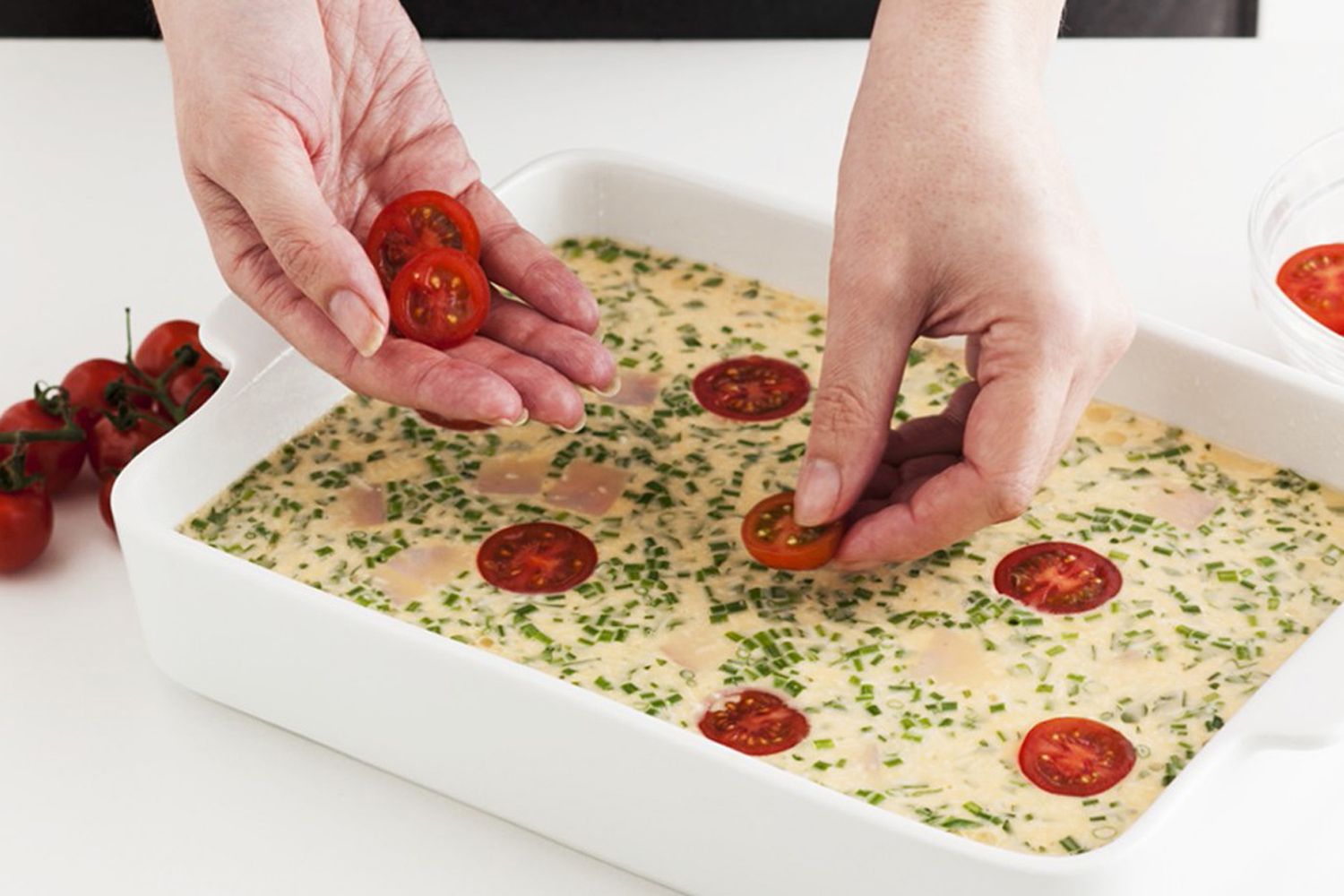 Step: 5/7
Sprinkle over the cheese.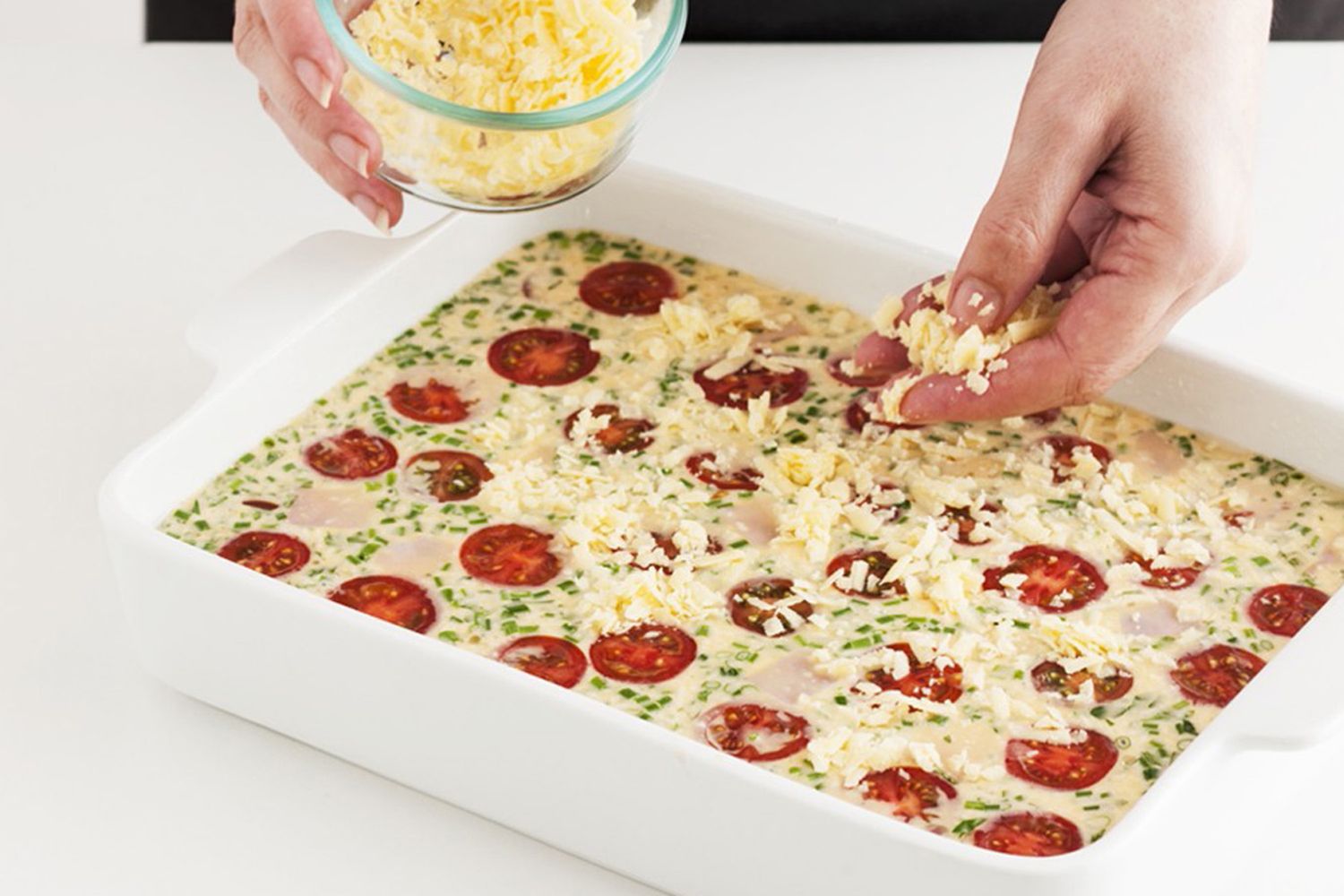 Step: 6/7
Bake in the oven for 20 minutes until the frittata is firm.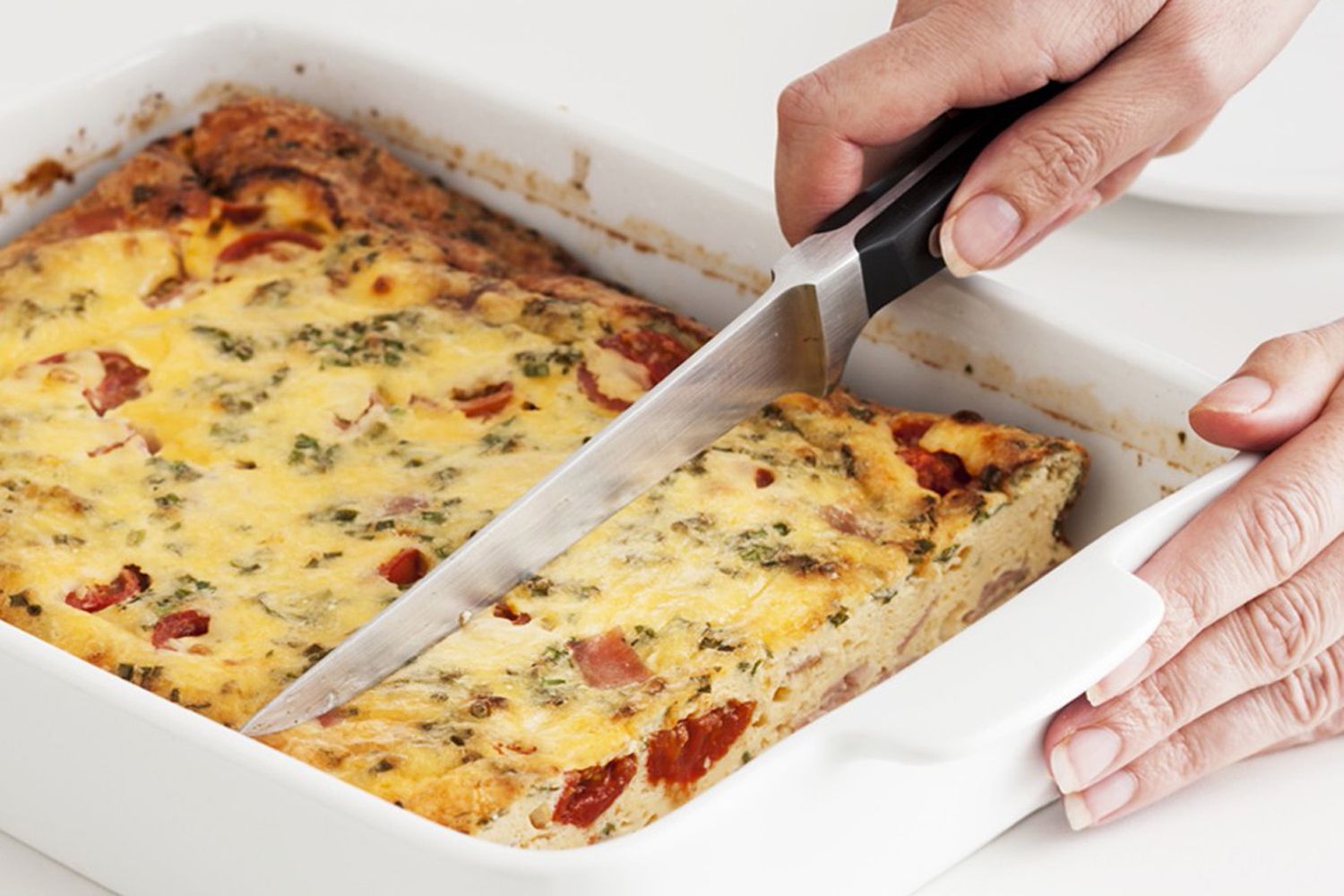 Step: 7/7
Serve hot, with a green salad if desired.