Step: 1/12
Wash and peel the carrots.
Step: 2/12
Wash the celery.
Step: 3/12
Peel the onions and garlic cloves. Very finely dice the carrots, celery, onions and garlic.
Step: 4/12
In a large pan, melt the butter and saute the vegetables until softened.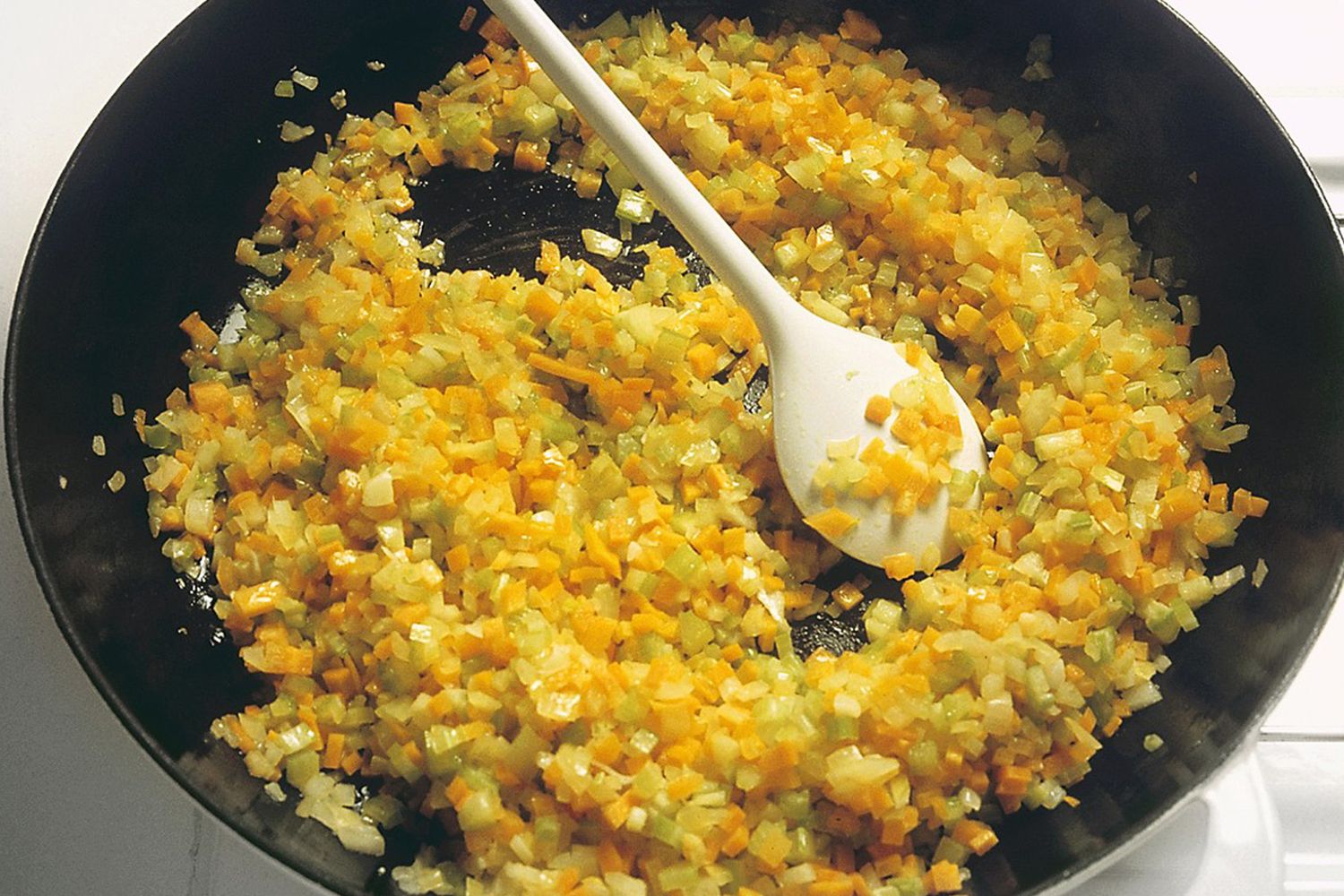 Step: 5/12
Tie the veal leg slices into shape with kitchen string. Add salt and pepper and dust with a little flour.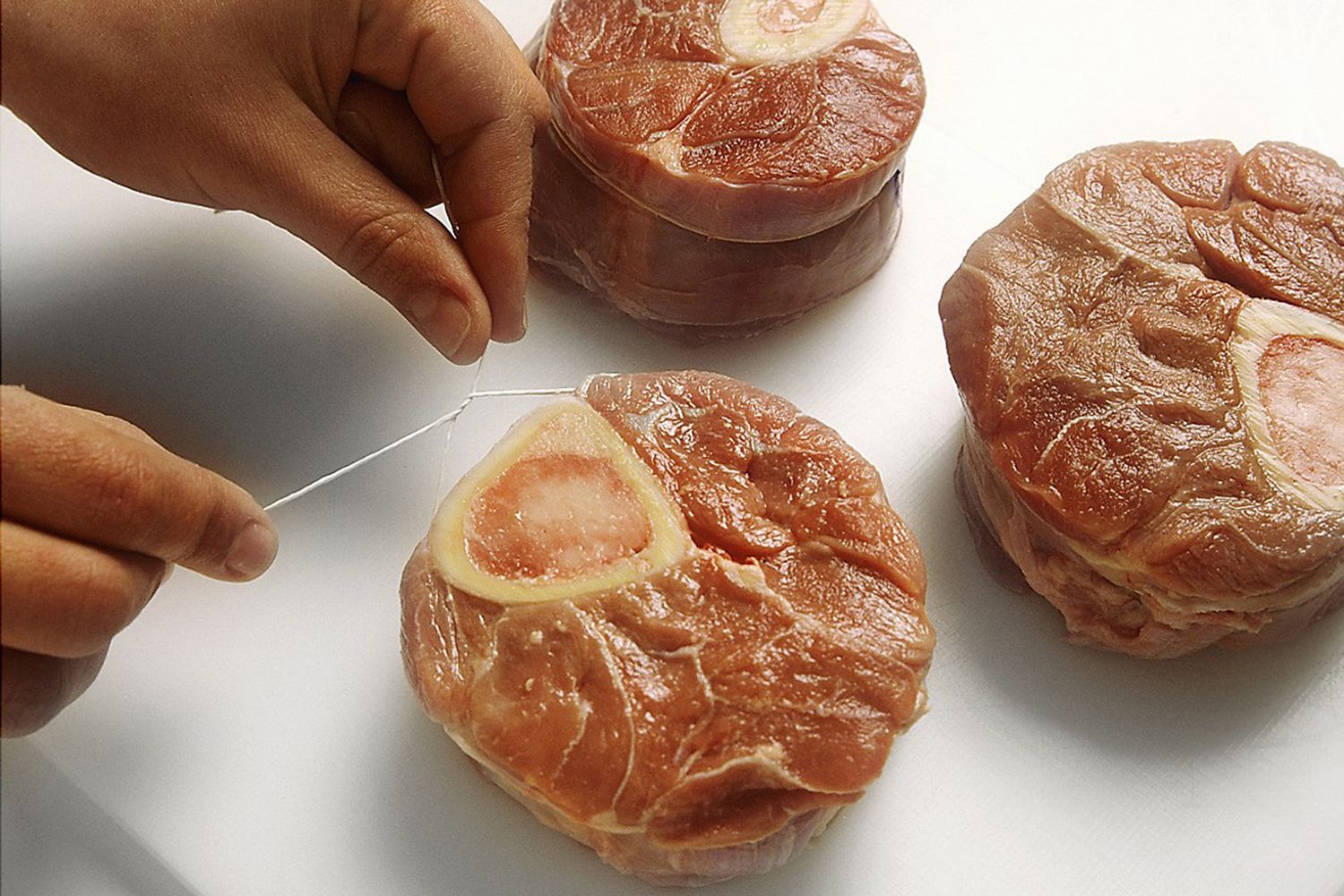 Step: 6/12
Heat the olive oil in a pan and fry the veal slices on both sides until browned. Remove and place on the cooked vegetables.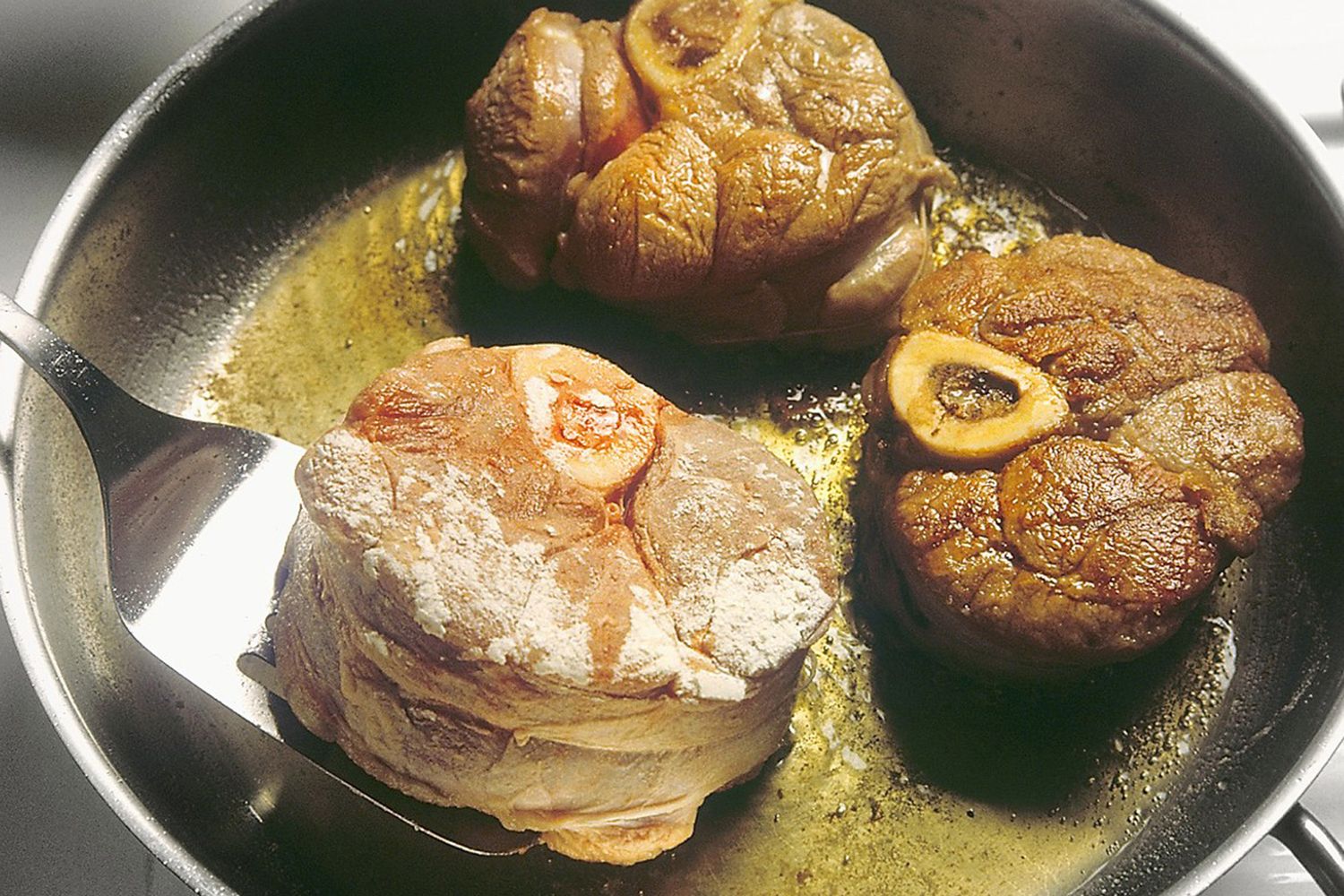 Step: 7/12
Add the wine to the meat juices in the pan. Bring to the boil and simmer until reduced to about 100ml. Preheat the oven to 180°C (160°C fan, gas 4).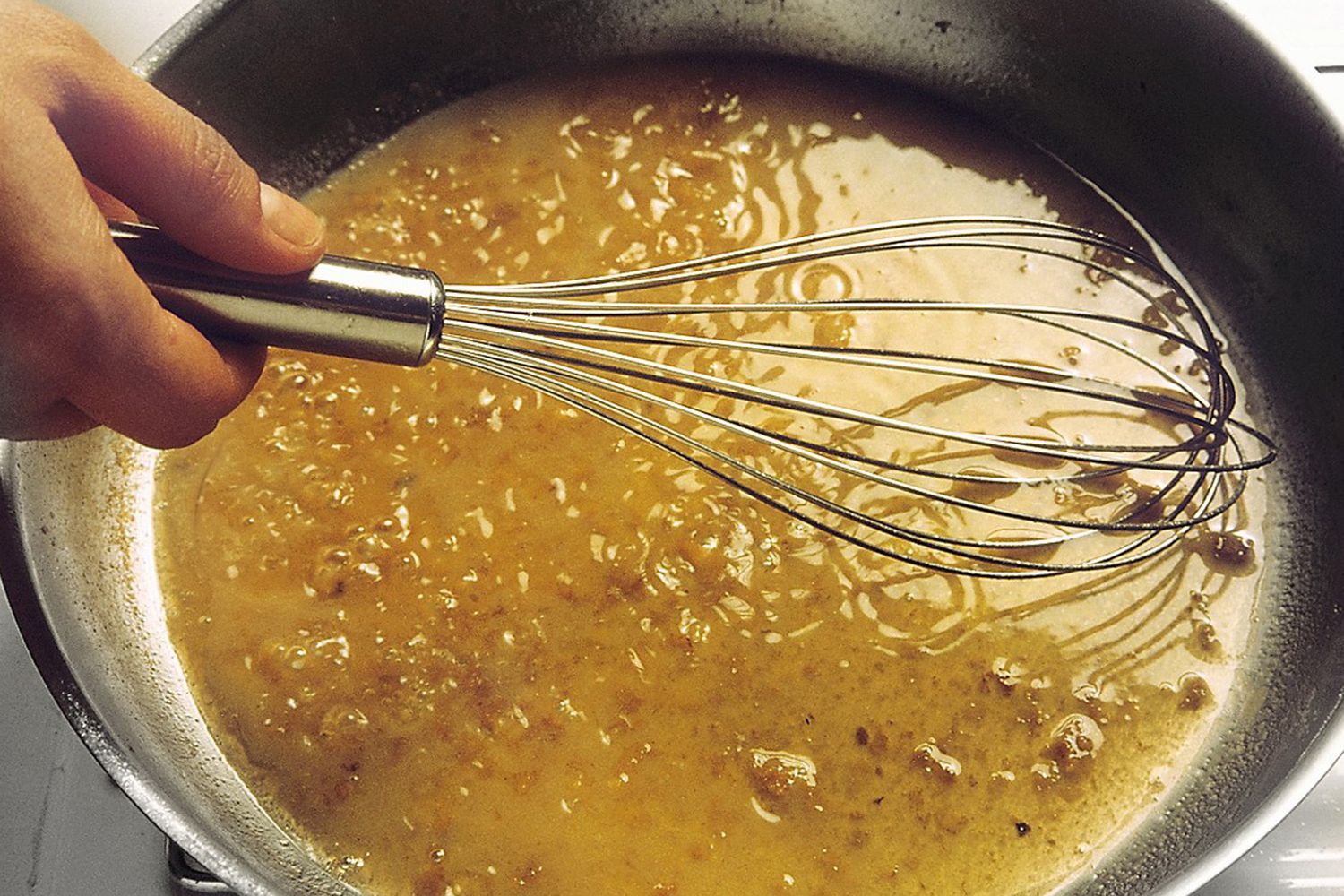 Step: 8/12
Plunge the tomatoes into boiling water, then into cold water. Drain and peel off the skins.
Step: 9/12
Halve the tomatoes, remove the seeds and cut the flesh into slices. Wash the parsley, shake dry and chop finely.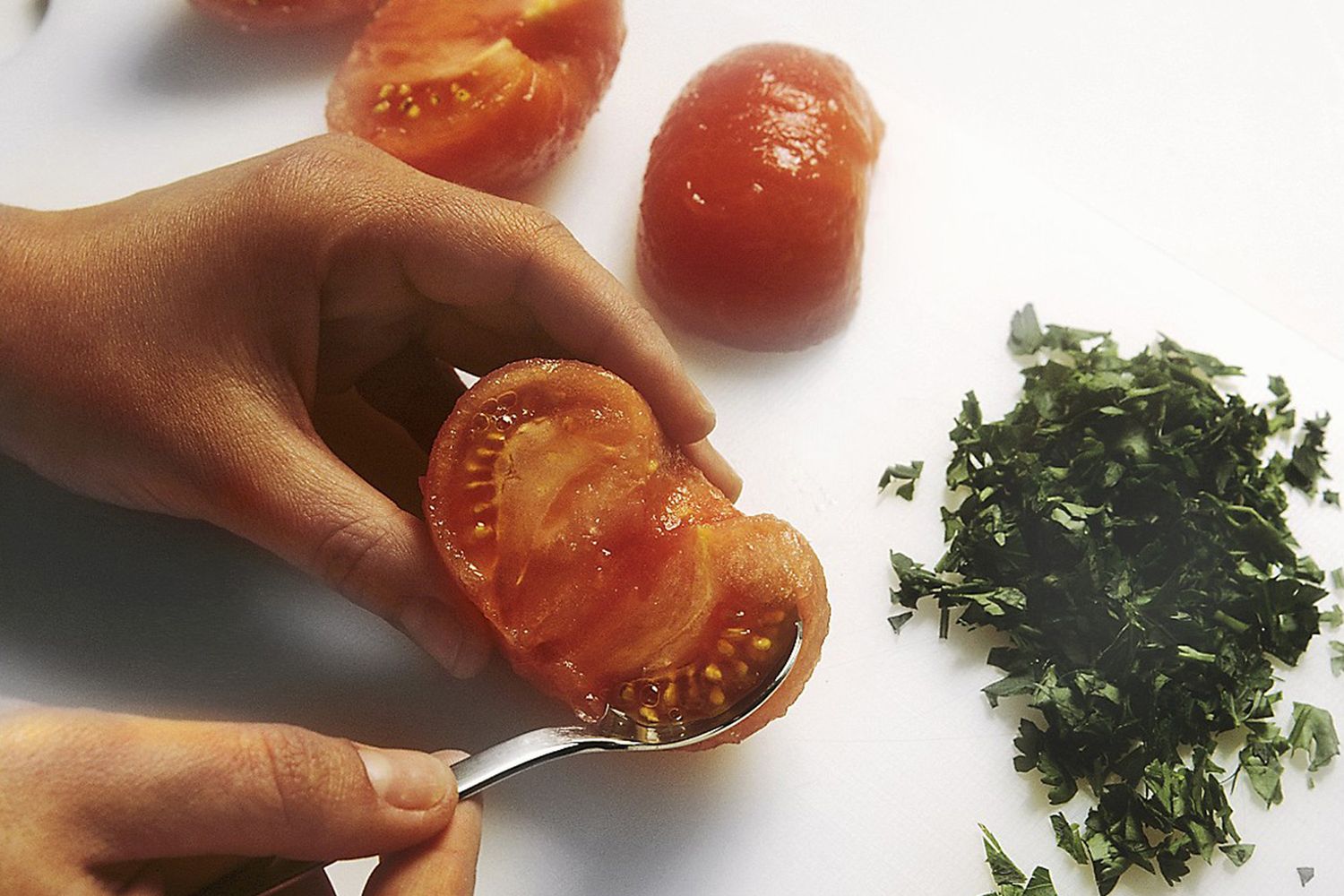 Step: 10/12
Pour the meat stock into to the roasting juices, and add the parsley, bay leaves and tomato pieces. Bring to the boil and season with salt and pepper.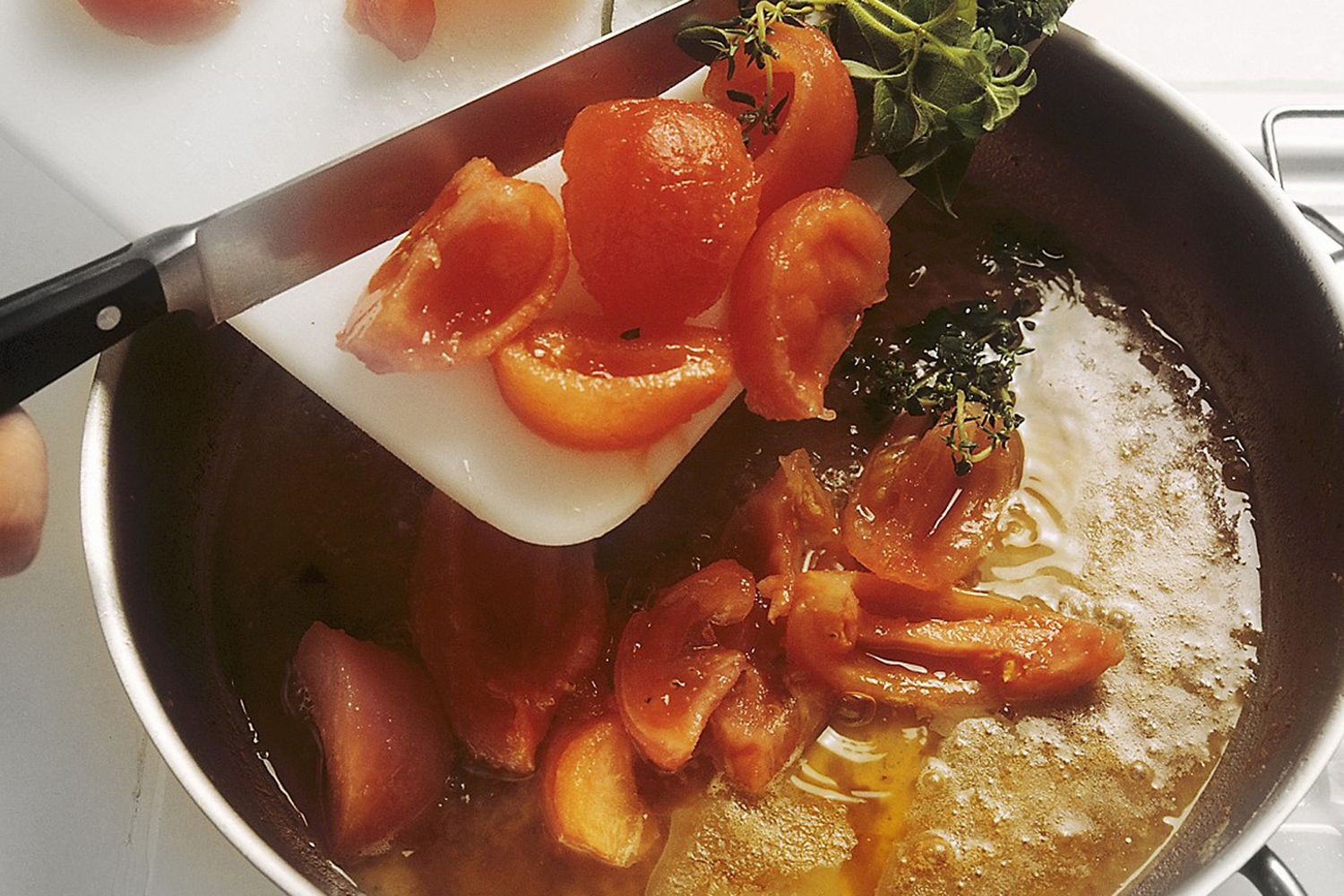 Step: 11/12
Pour the sauce over the meat, bring to the boil then cover and cook in the oven for 2-3 hours, basting with a little stock every 30 minutes.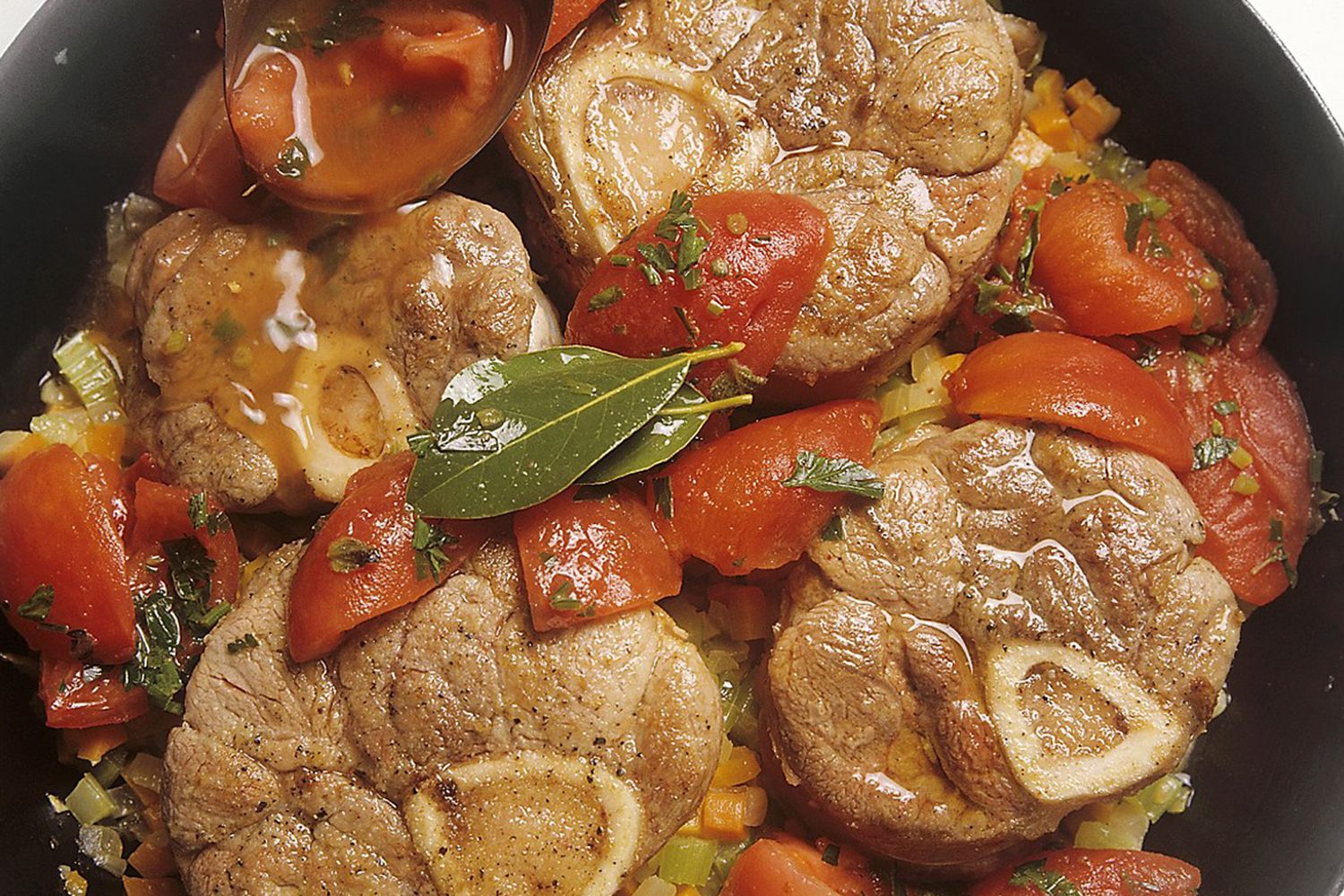 Step: 12/12
For the gremolata, grate the lemon zest. Wash the parsley, shake dry and finely chop. Peel and finely dice the garlic. Mix everything together well. Place the stewed meat in a bowl, add the vegetables with the sauce and sprinkle with the gremolata.