Step: 1/12
Peel the shallots and cut into fine rings.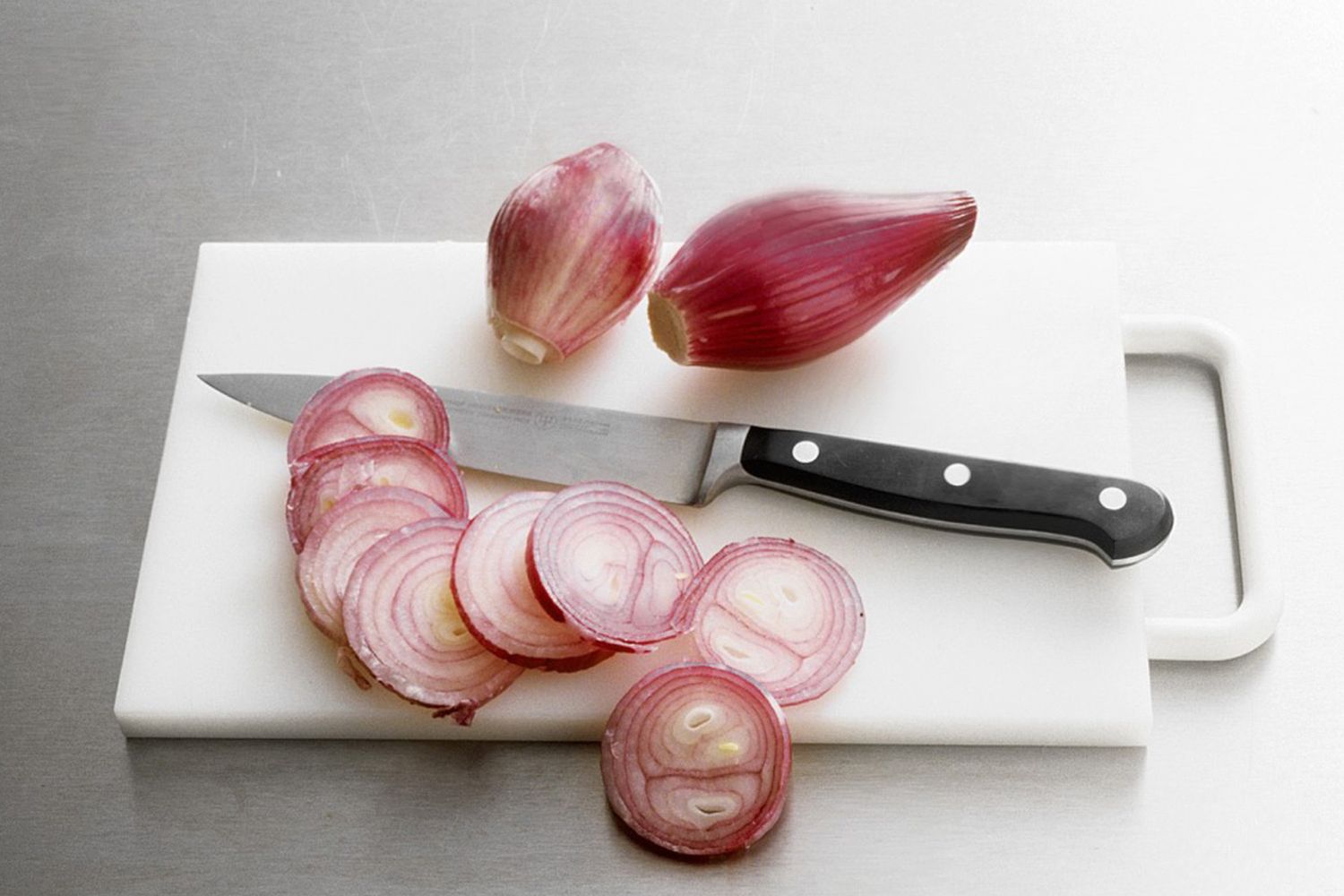 Step: 2/12
Heat the oil and 2 tbsp butter in a large non-stick pan.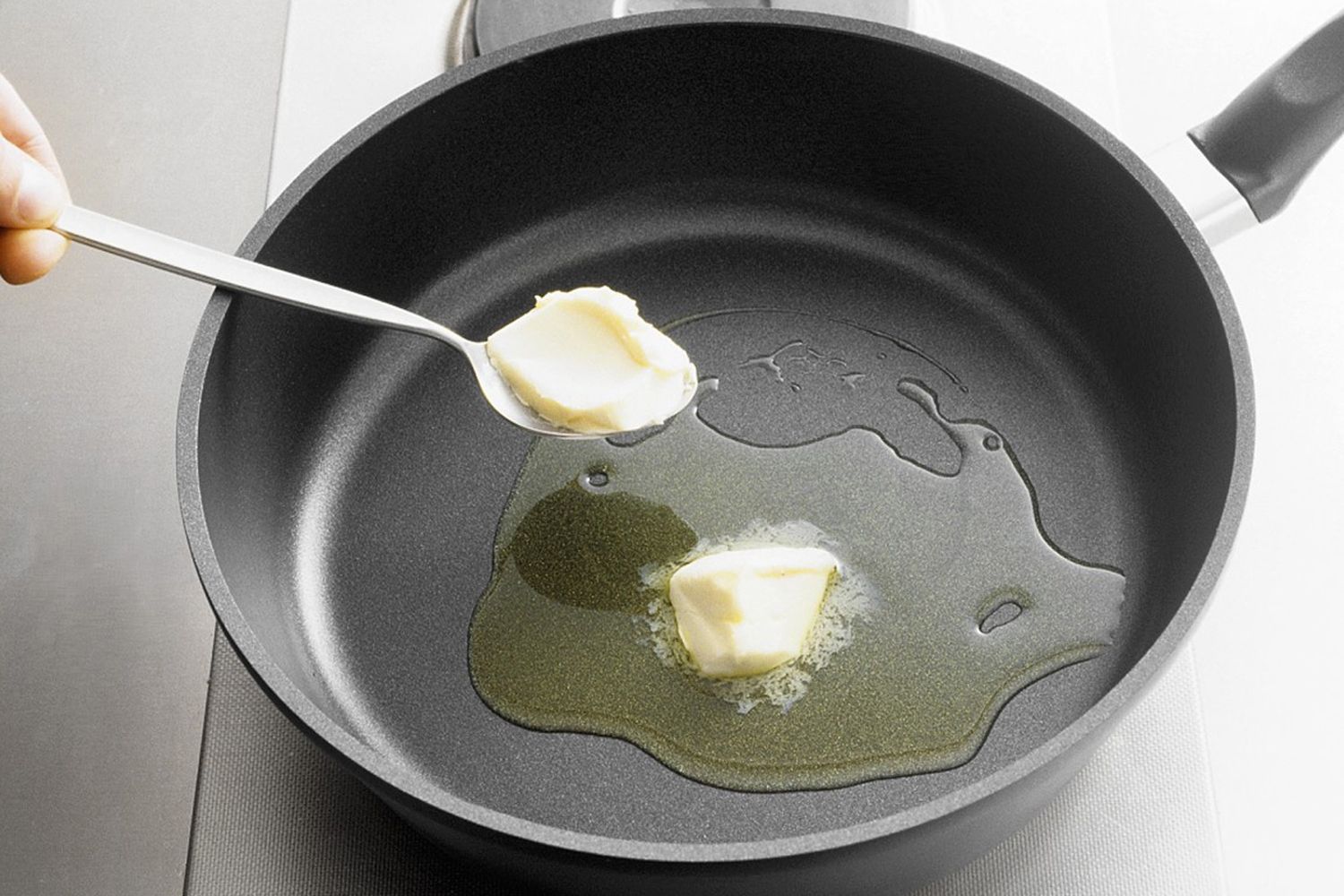 Step: 3/12
Add the shallots and cook until softened.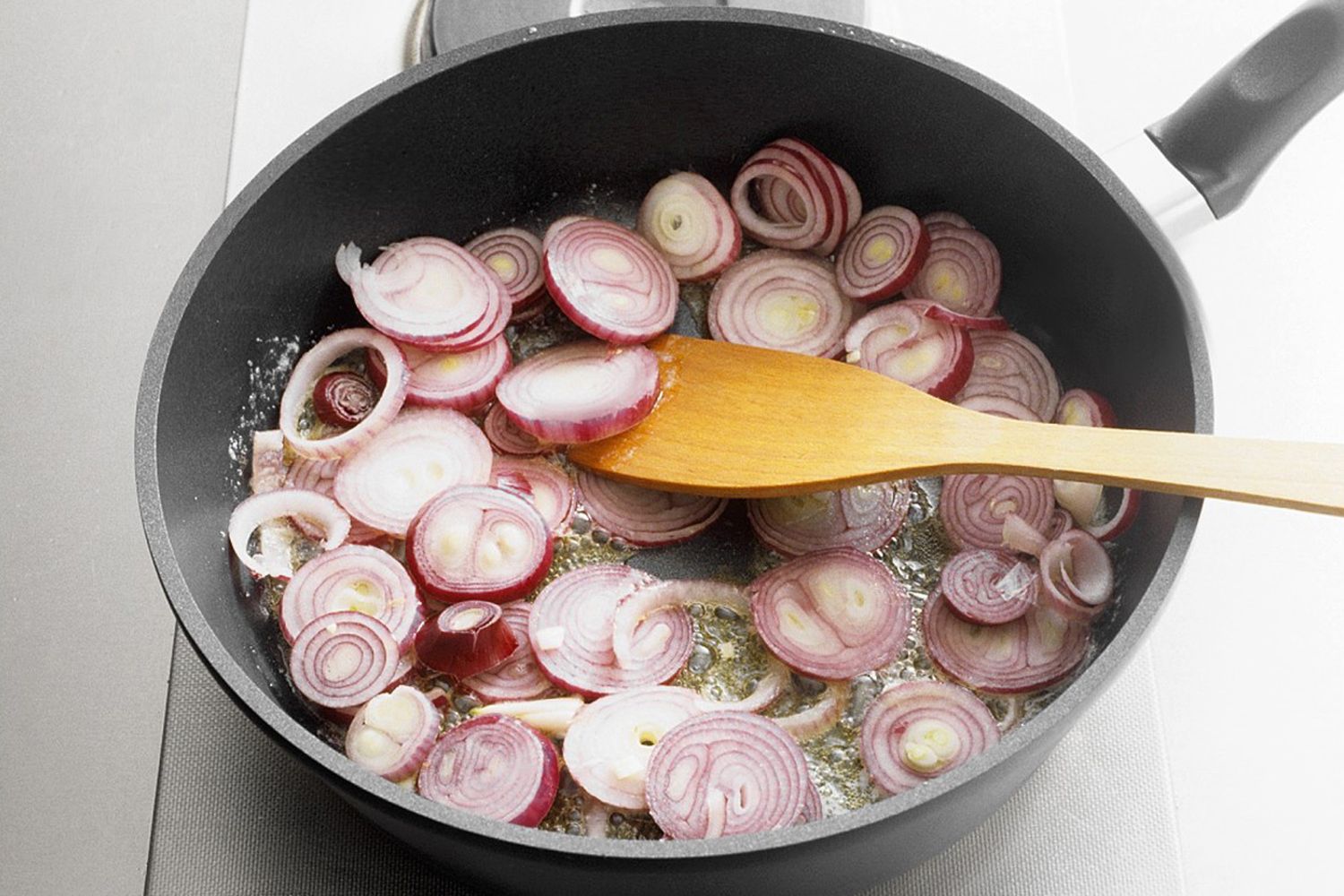 Step: 4/12
Trim the liver and remove any tendons. Cut into 1cm thick slices.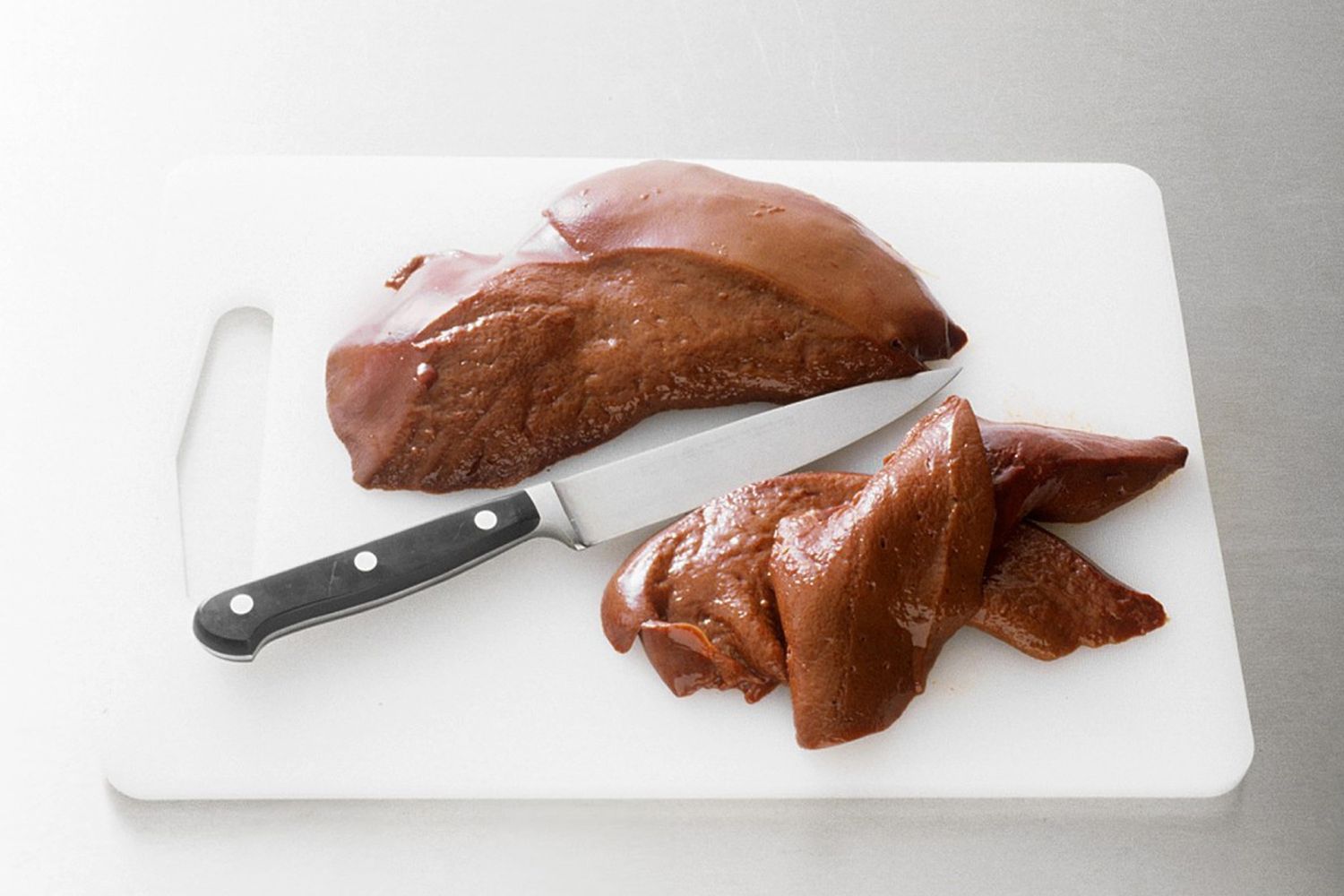 Step: 5/12
Wash the parsley, shake dry and finely chop the leaves.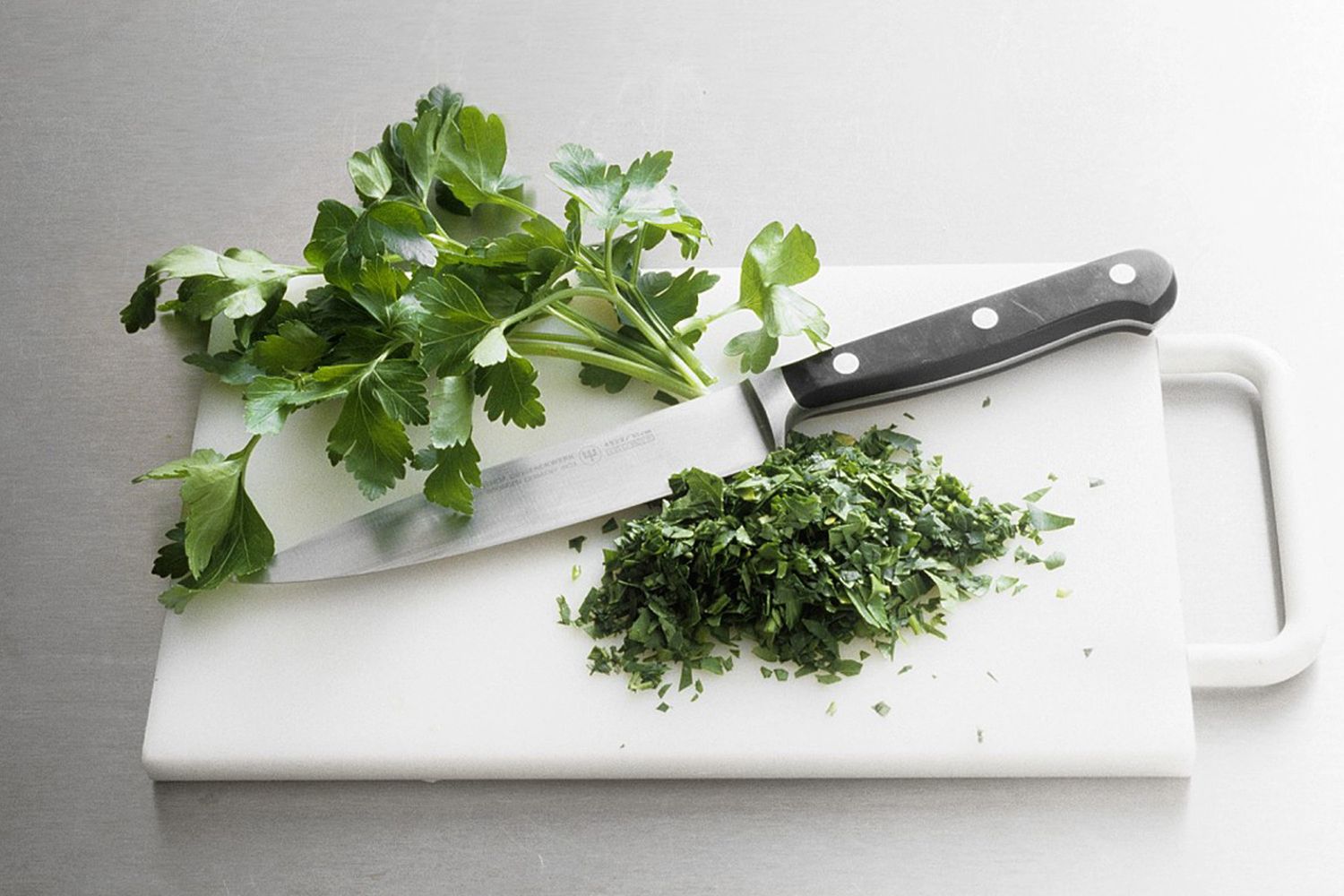 Step: 6/12
Add the parsley to the shallots and stir.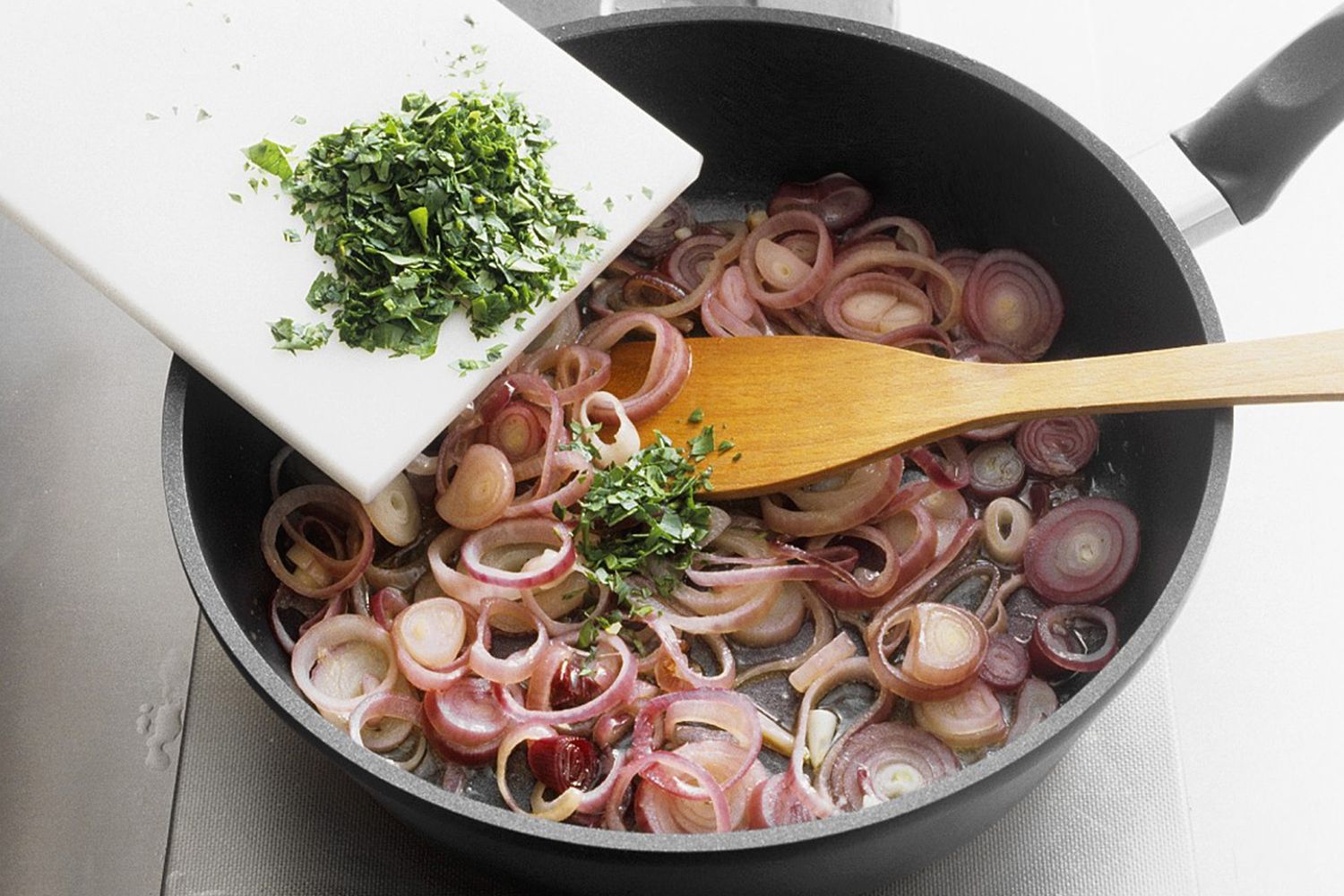 Step: 7/12
Pour in the stock and simmer the shallots briefly.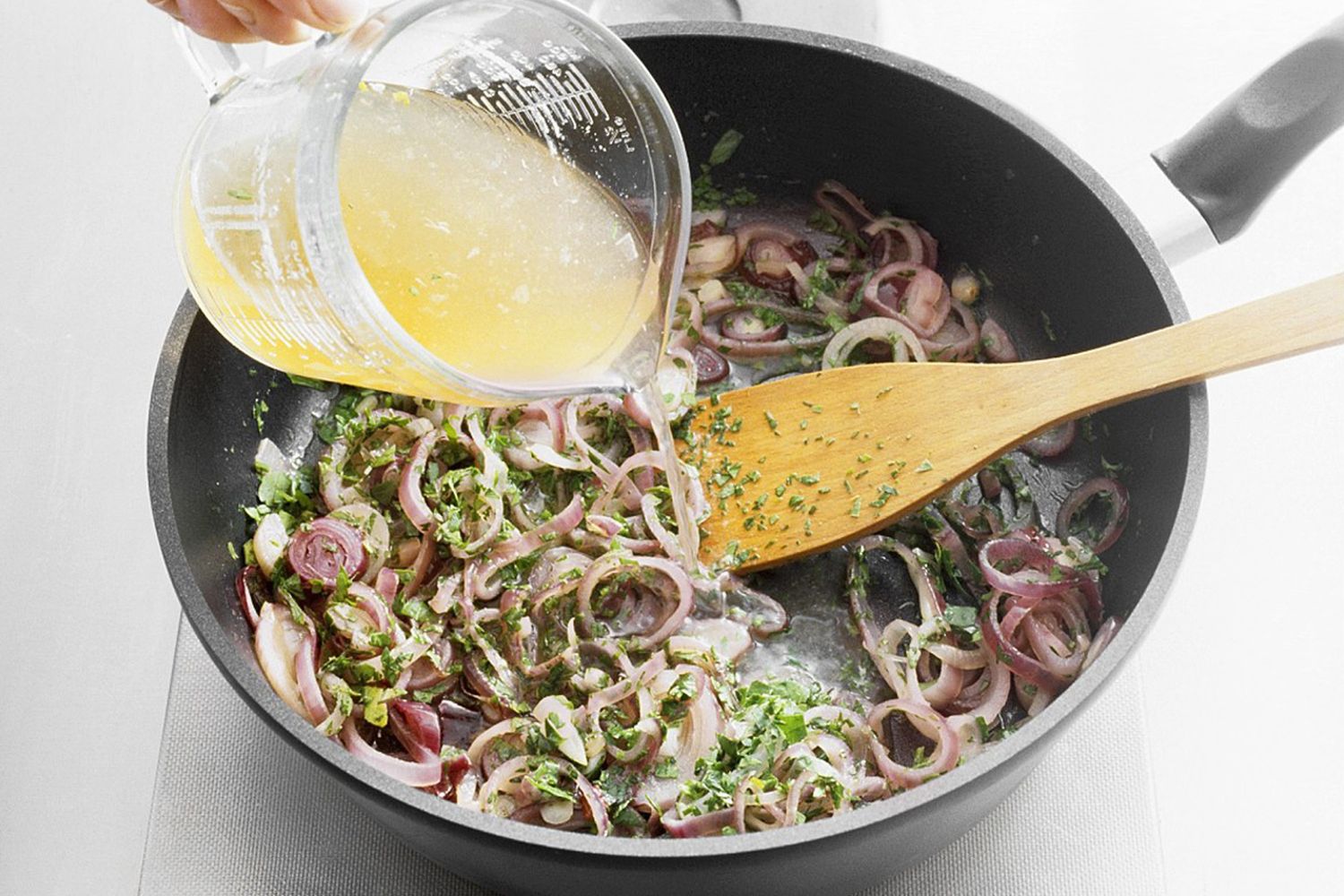 Step: 8/12
Add the liver slices and cook for 1-2 minutes.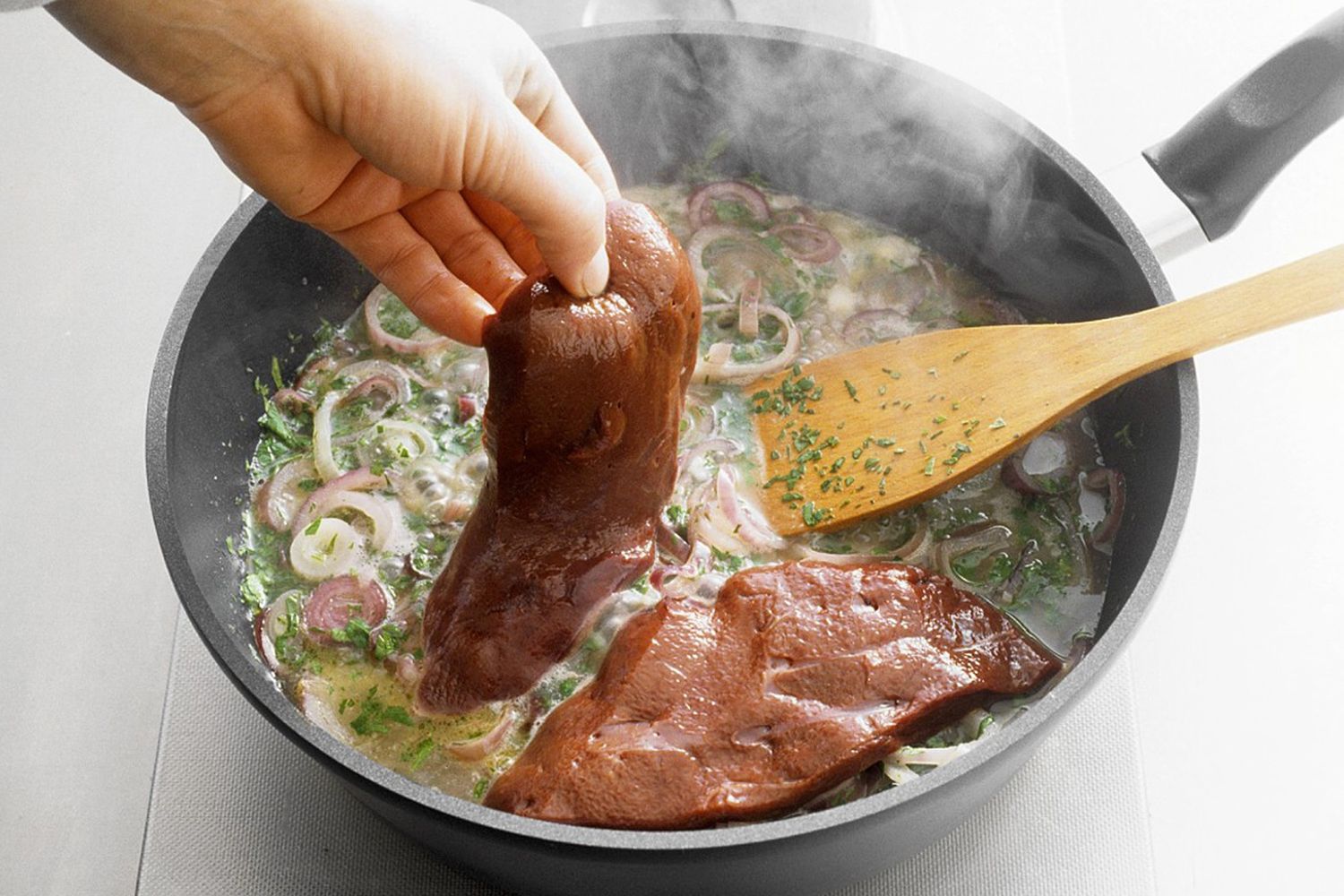 Step: 9/12
Turn and cook the other side for 1-2 minutes.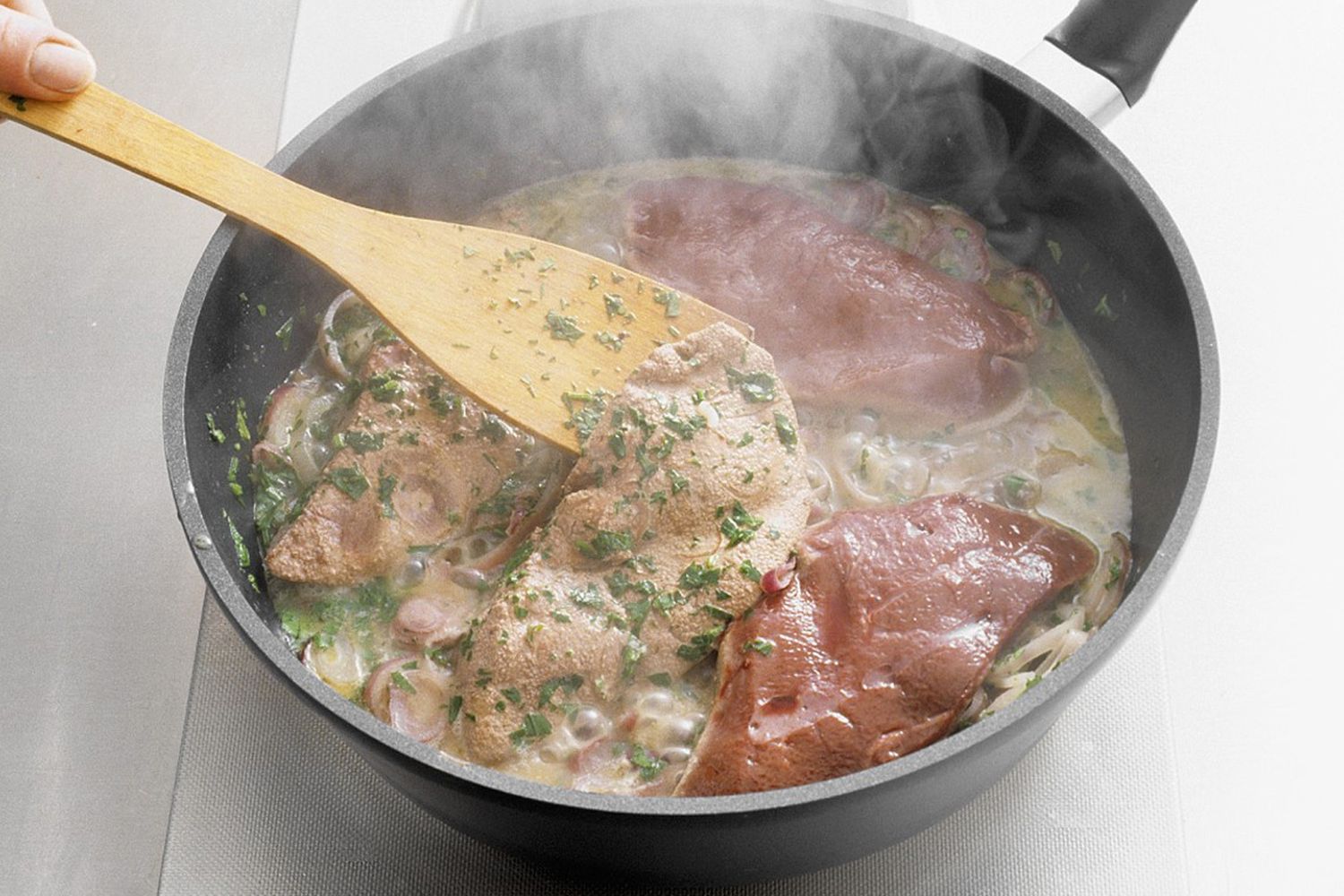 Step: 10/12
Season the liver with salt, pepper, vinegar and sugar to taste and keep warm.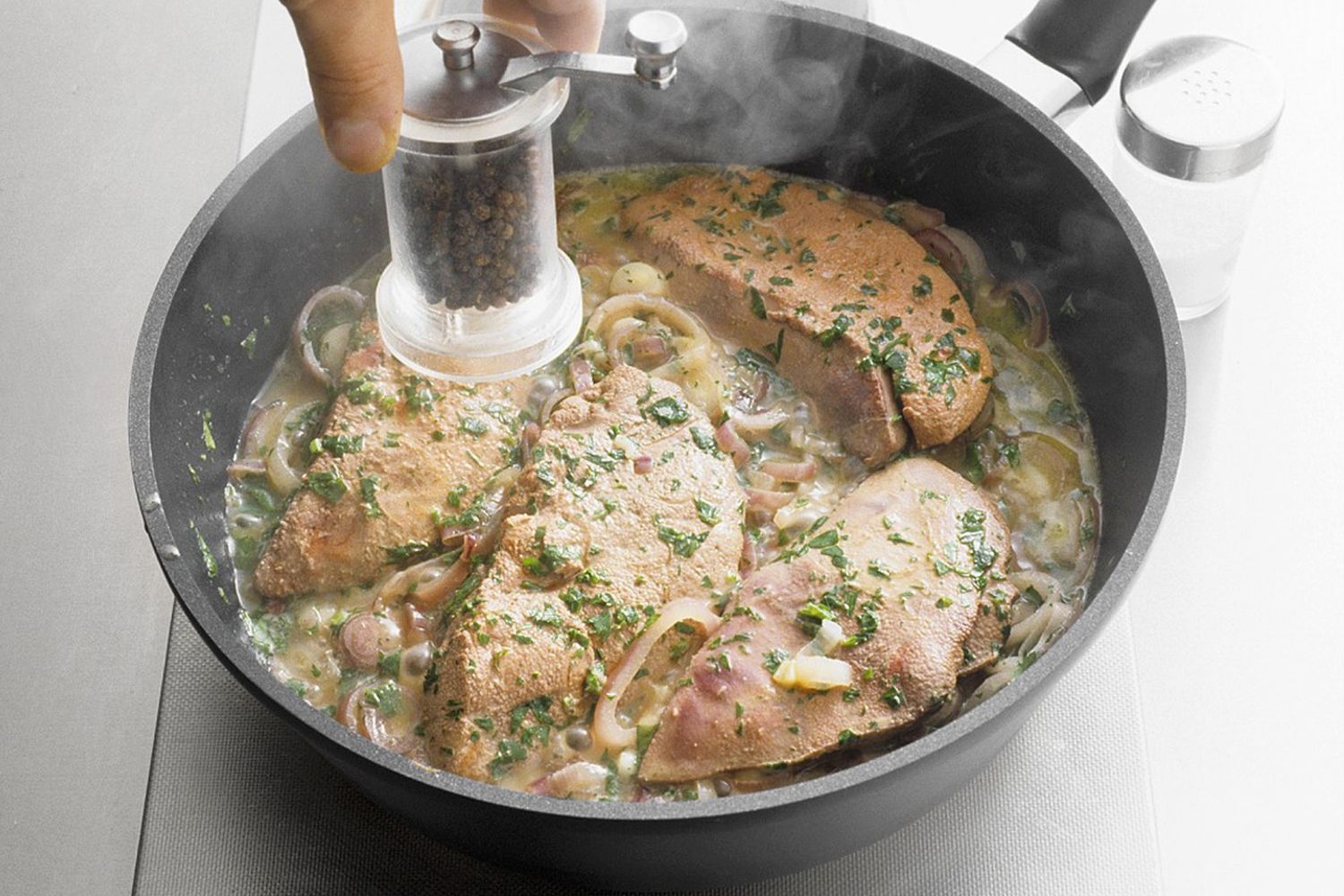 Step: 11/12
Peel the carrots and thinly slice diagonally.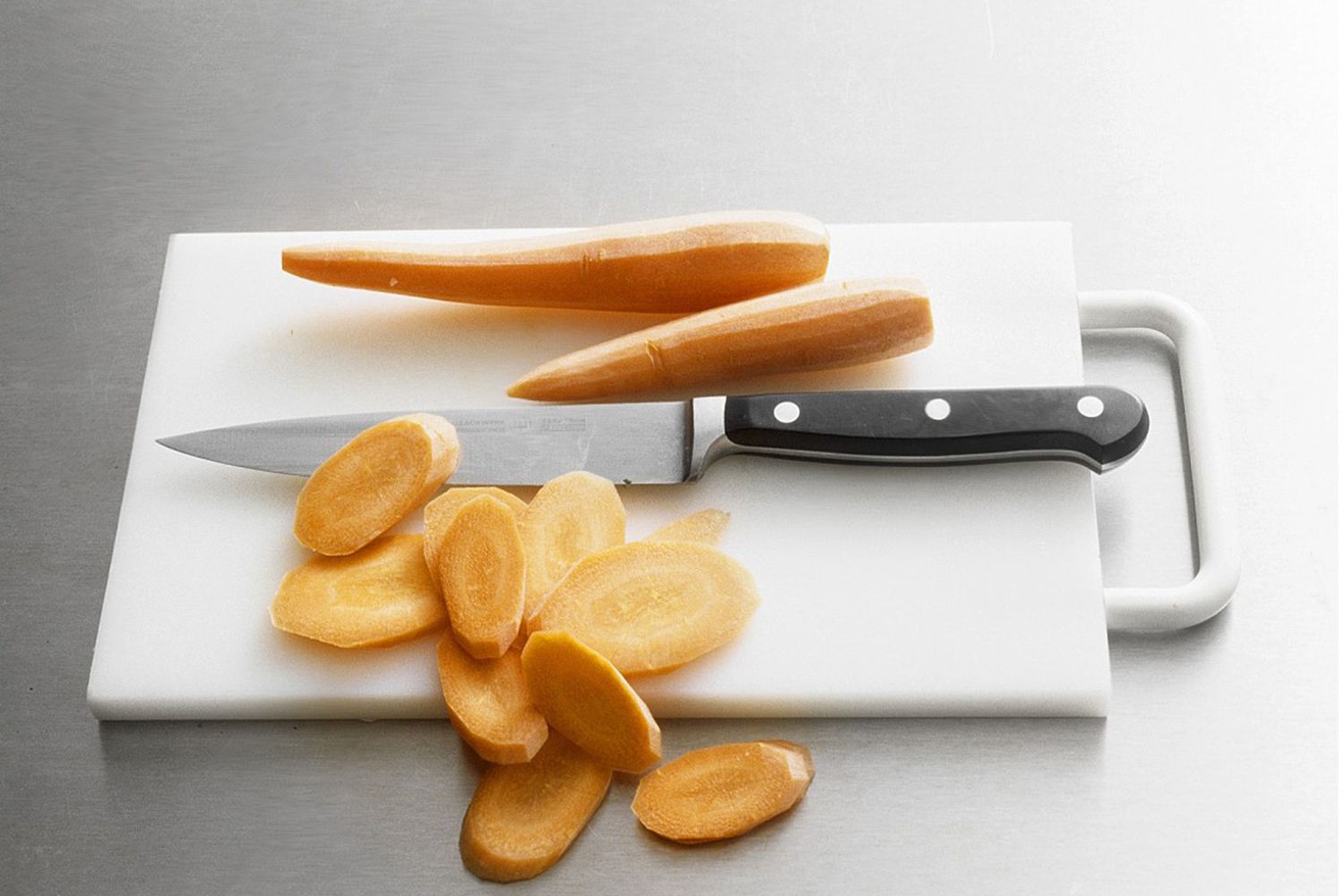 Step: 12/12
Melt the remaining butter in a pan, saute the carrots briefly, add salt and pepper, then pour in the white wine. Pour in the vegetable stock and cook the carrots until soft, stirring occasionally. Place the liver on plates with the shallots and carrots, and serve garnished with parsley.