Step: 1/10
Wash the leeks and remove the outer leaves. Cut off the root and the dark tops, but do NOT throw them away – use them to make vegetable stock for more delicious soups instead! Cut the leeks in two so that you have one predominantly white piece and one predominantly light green piece.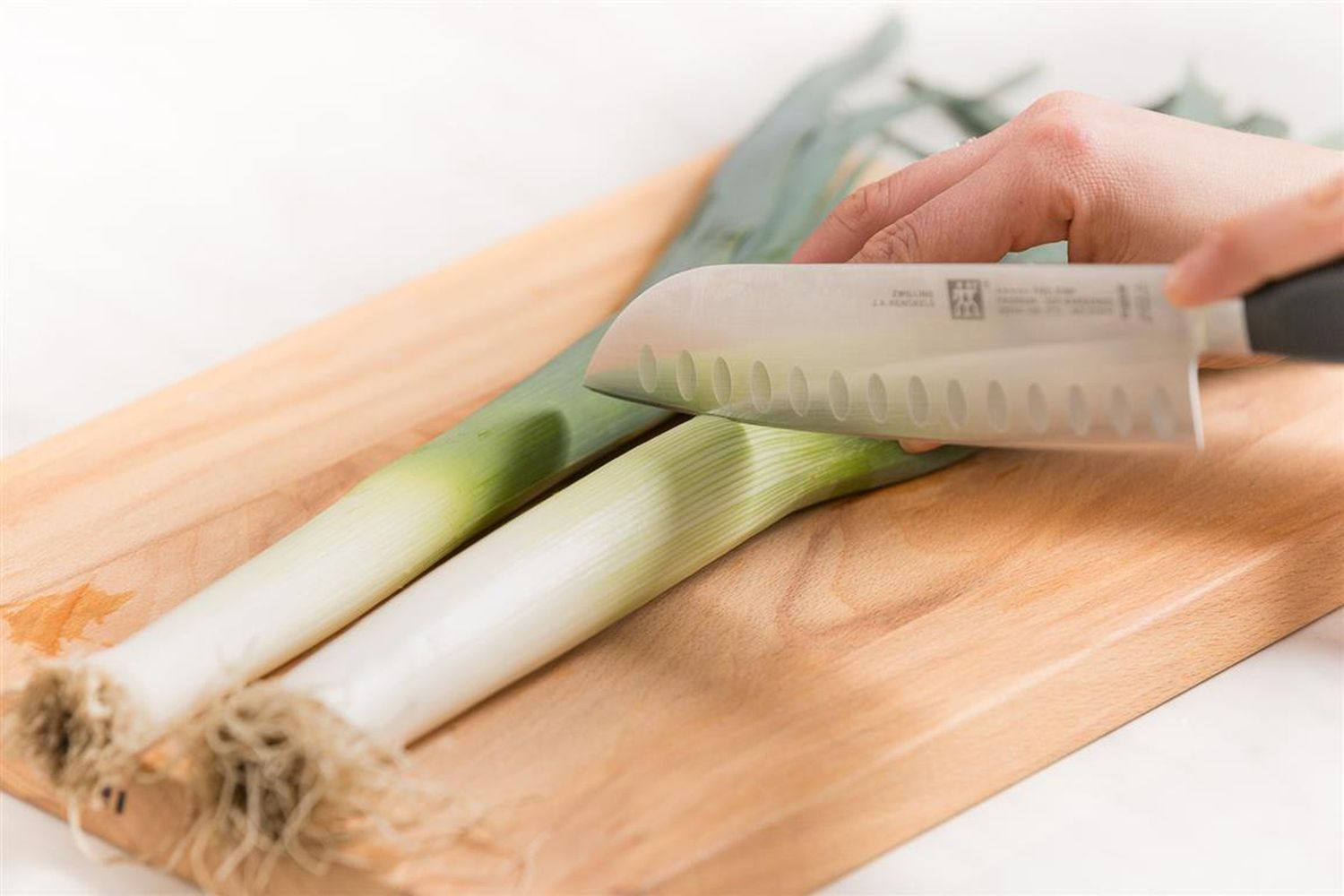 Step: 2/10
Halve the white pieces lengthwise and thinly slice.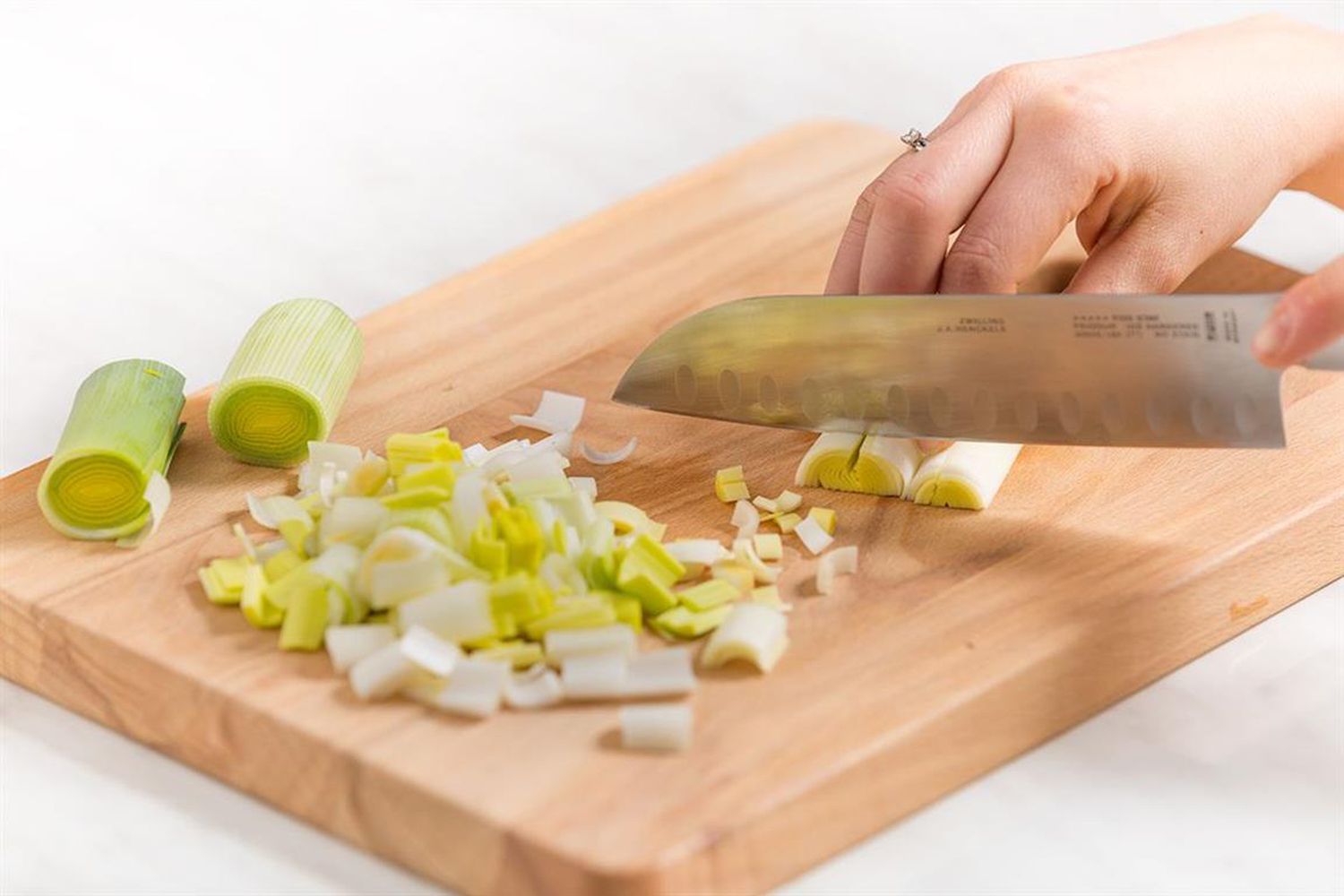 Step: 3/10
Do the same with the light green pieces. Slice as thin as possible, and finely dice.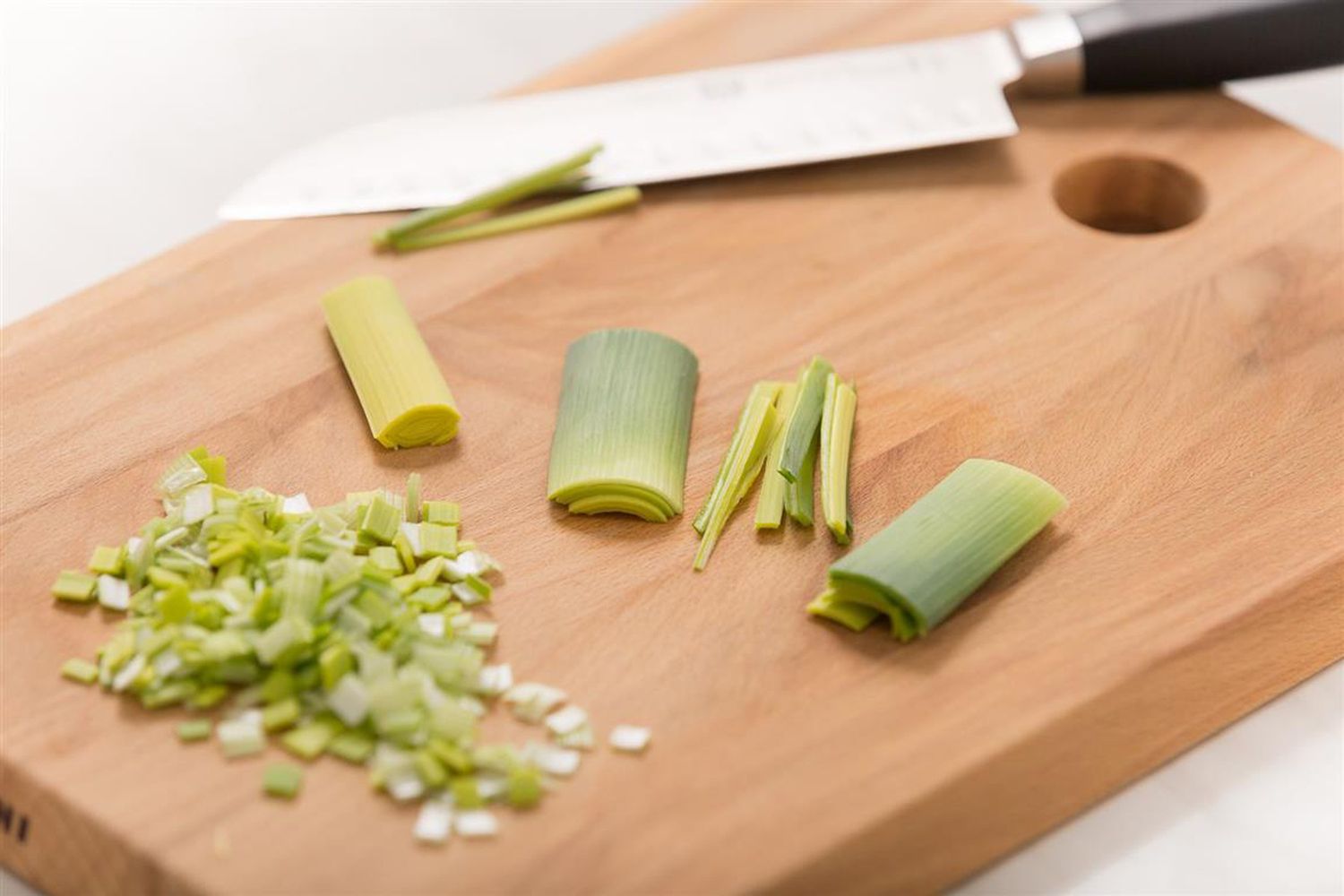 Step: 4/10
Wash and peel the potatoes. Cut in half, and then cut each half into four or so slices. Dice the slices by cutting in the opposite direction to create cubes of similar size. Dice 80 g of the potatoes into even smaller cubes and set to one side.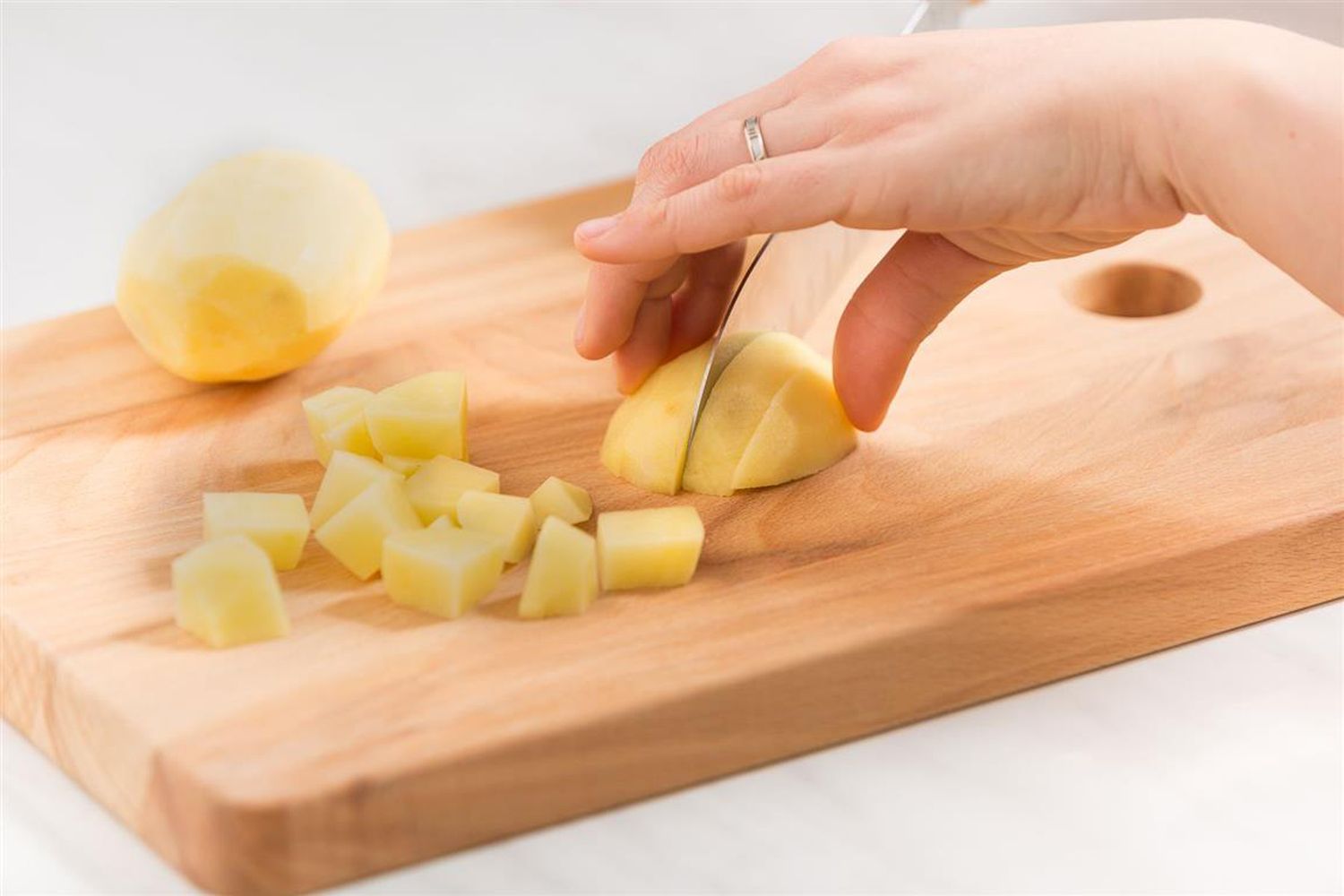 Step: 5/10
Heat 1-2 tablespoons of olive oil in a large pan, add the bay leaf and the sliced white leeks and sauté for about 2 minutes. Then, carefully stir in the larger-sized potato cubes.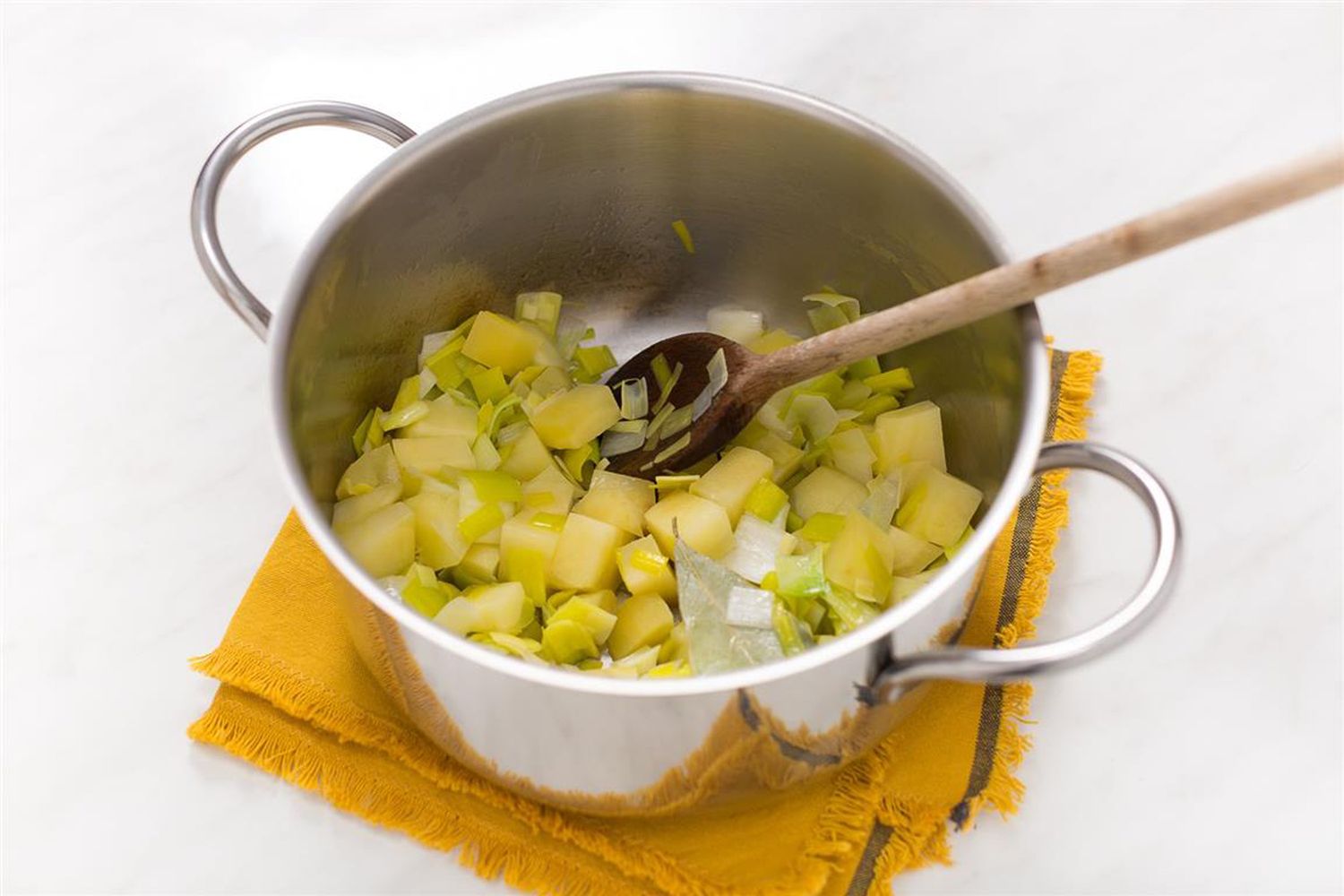 Step: 6/10
Set aside one glass of vegetable stock and pour the rest into the pan. Simmer for 30-35 minutes, until the potatoes are cooked through.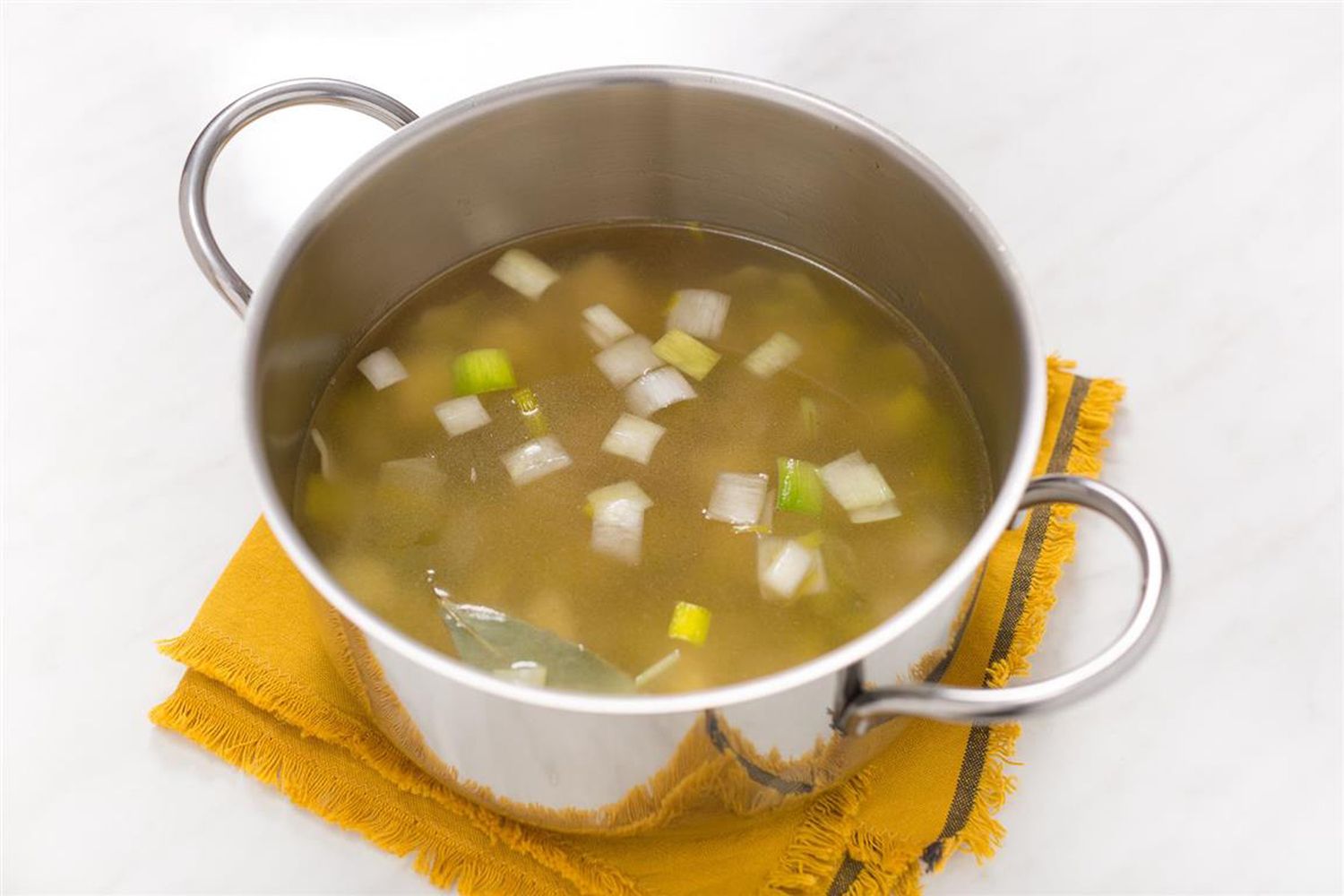 Step: 7/10
Put the diced green leeks, the smaller potato cubes and the glass of stock into a second pan, and bring to the boil. Simmer for 3-5 minutes until the potatoes are al dente.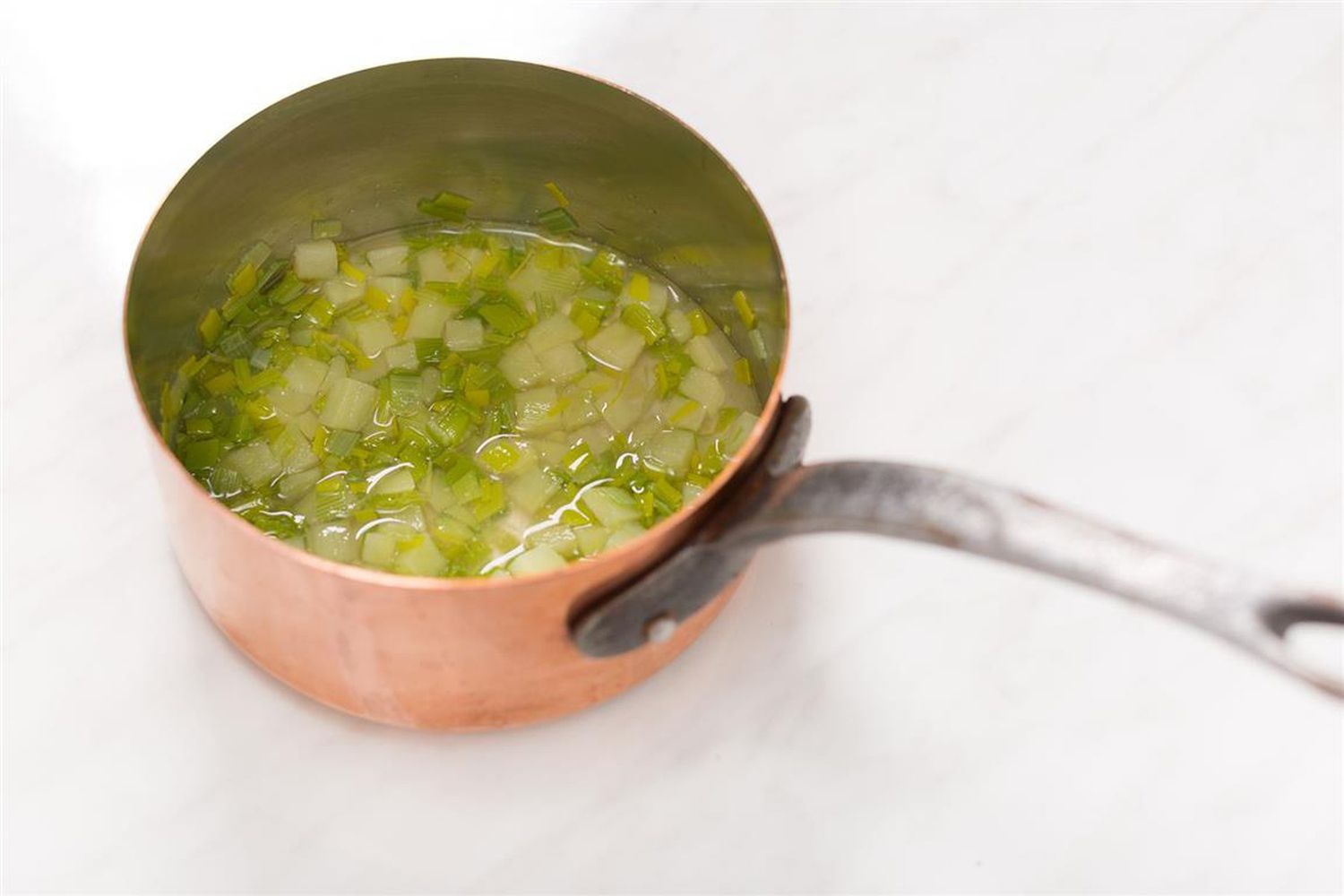 Step: 8/10
Pour the remaining olive oil into the first pan and season with salt and pepper. Remove the bay leaf and blend using a hand blender.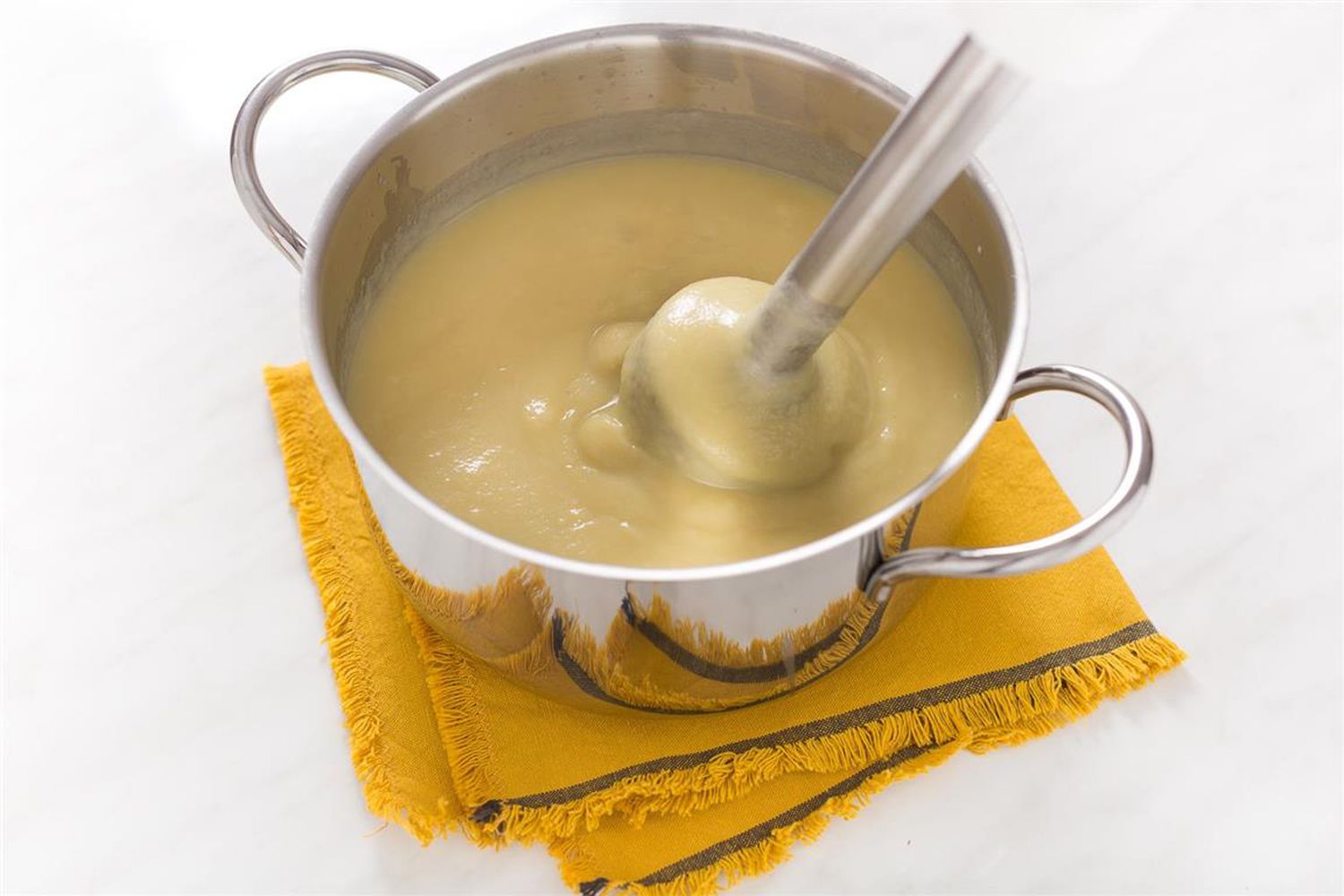 Step: 9/10
Carefully add the leeks and potatoes from the second pan to the blended soup – this improves the soup's consistency and taste; also, having to chew food when eating makes you feel fuller quicker and you are left feeling more satiated.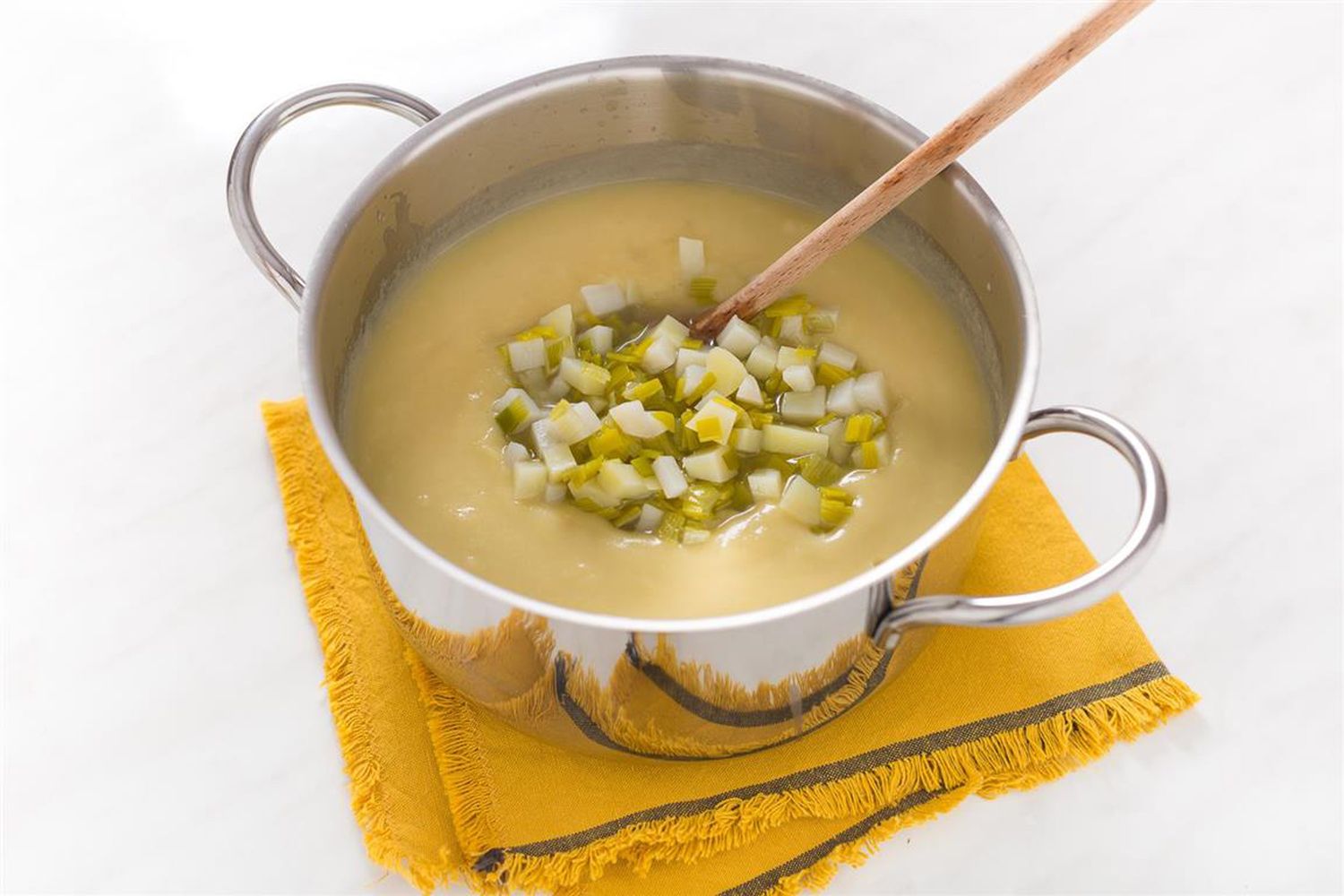 Step: 10/10
Serve the potato and leek soup piping hot, and garnished with chopped chives. For a little extra flavour, try adding a couple of drops of truffle oil. The aroma of the truffle oil combines with the intense flavour of the leeks and creaminess of the potatoes to create a very special culinary experience.