Step: 1/8
Simmer the bulgur in boiling salted water for 15 minutes, then drain and allow to cool.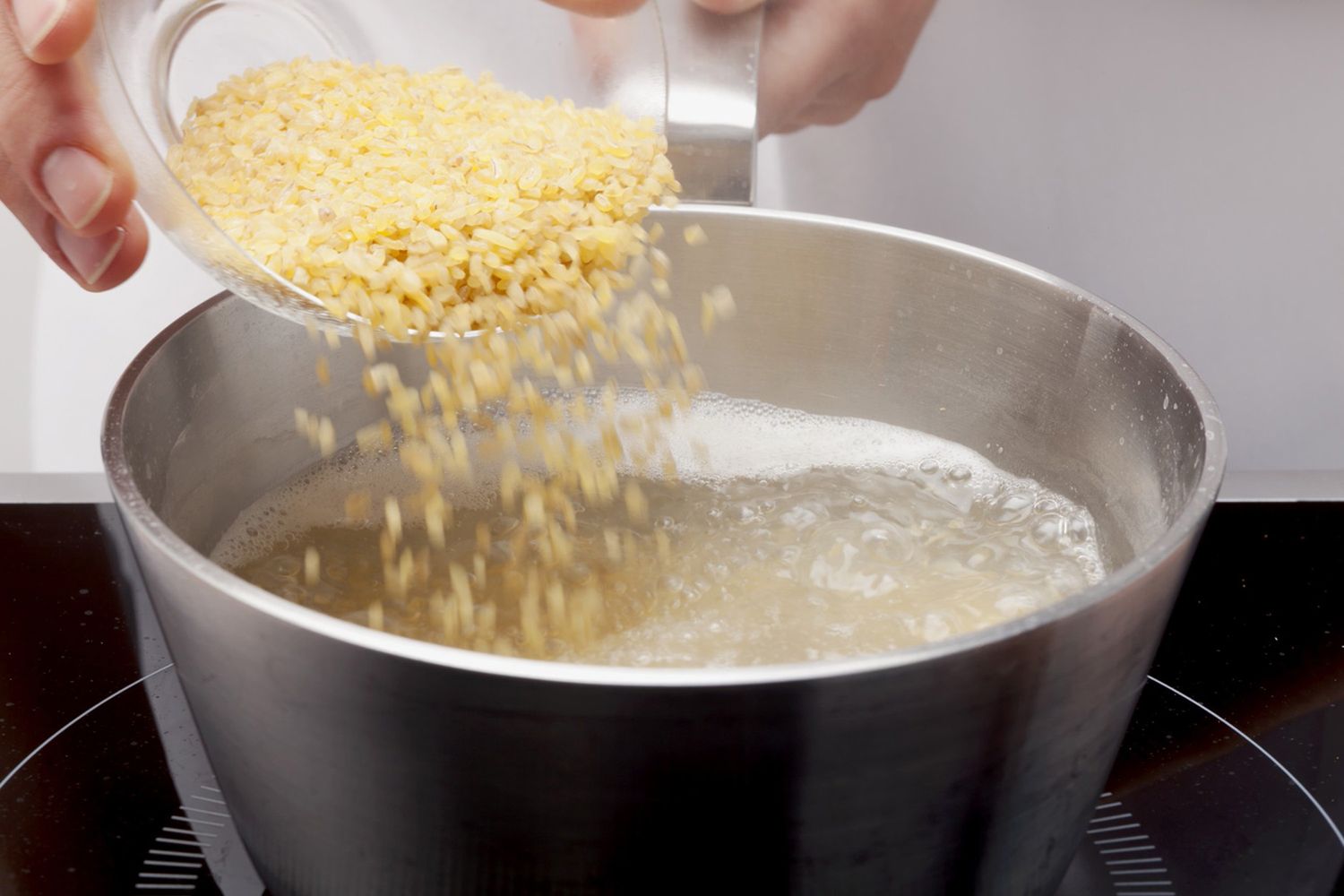 Step: 2/8
Peel and finely chop the onion.
Step: 3/8
Mix the cooled bulgur in a bowl with the onion, cumin and chilli powder.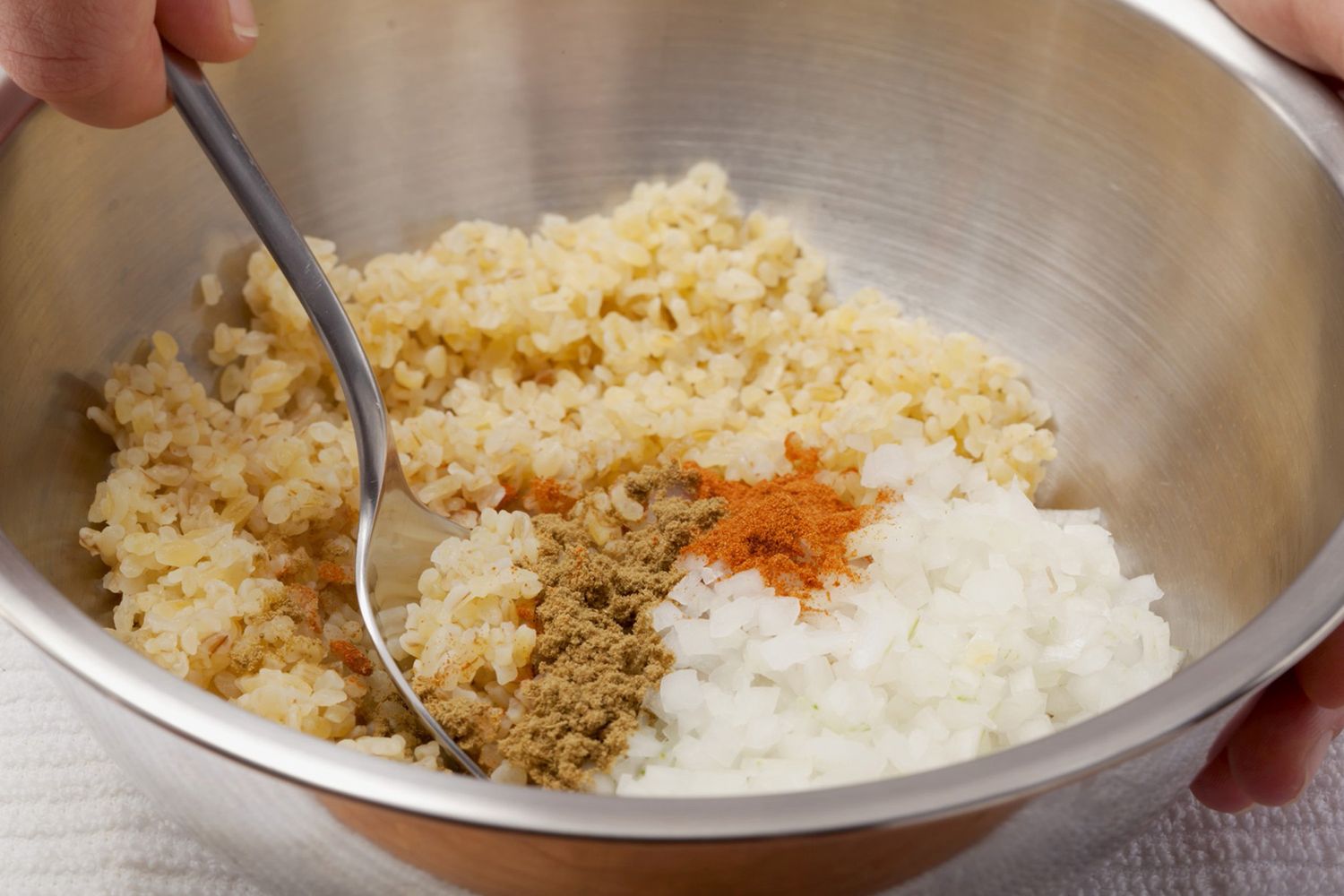 Step: 4/8
Very finely dice the veal fillet.
Step: 5/8
Process in a blender together with 3-4 ice cubes into a lightly crumbly mixture.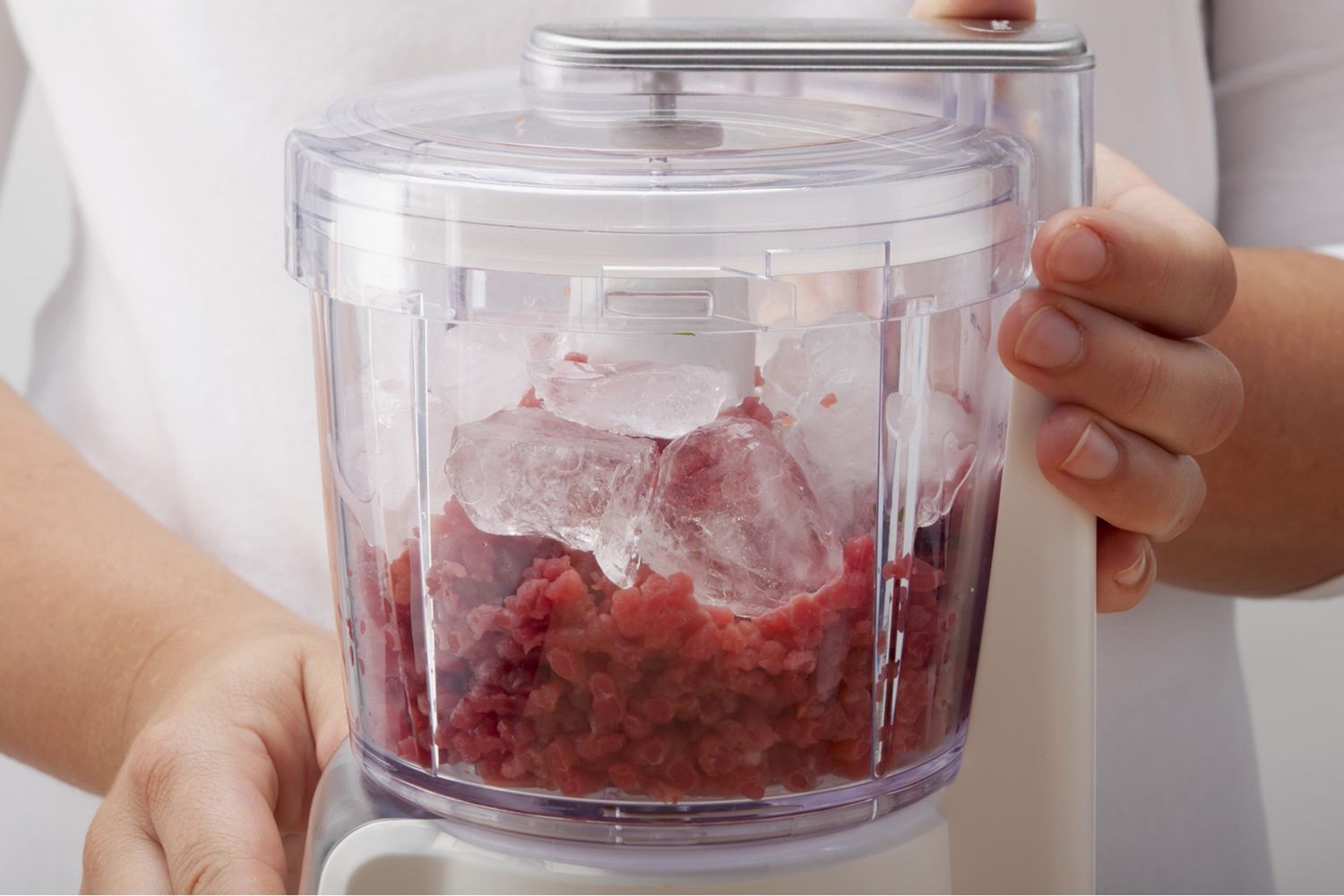 Step: 6/8
Mix veal with the bulgur mixture and the coriander. Season with salt.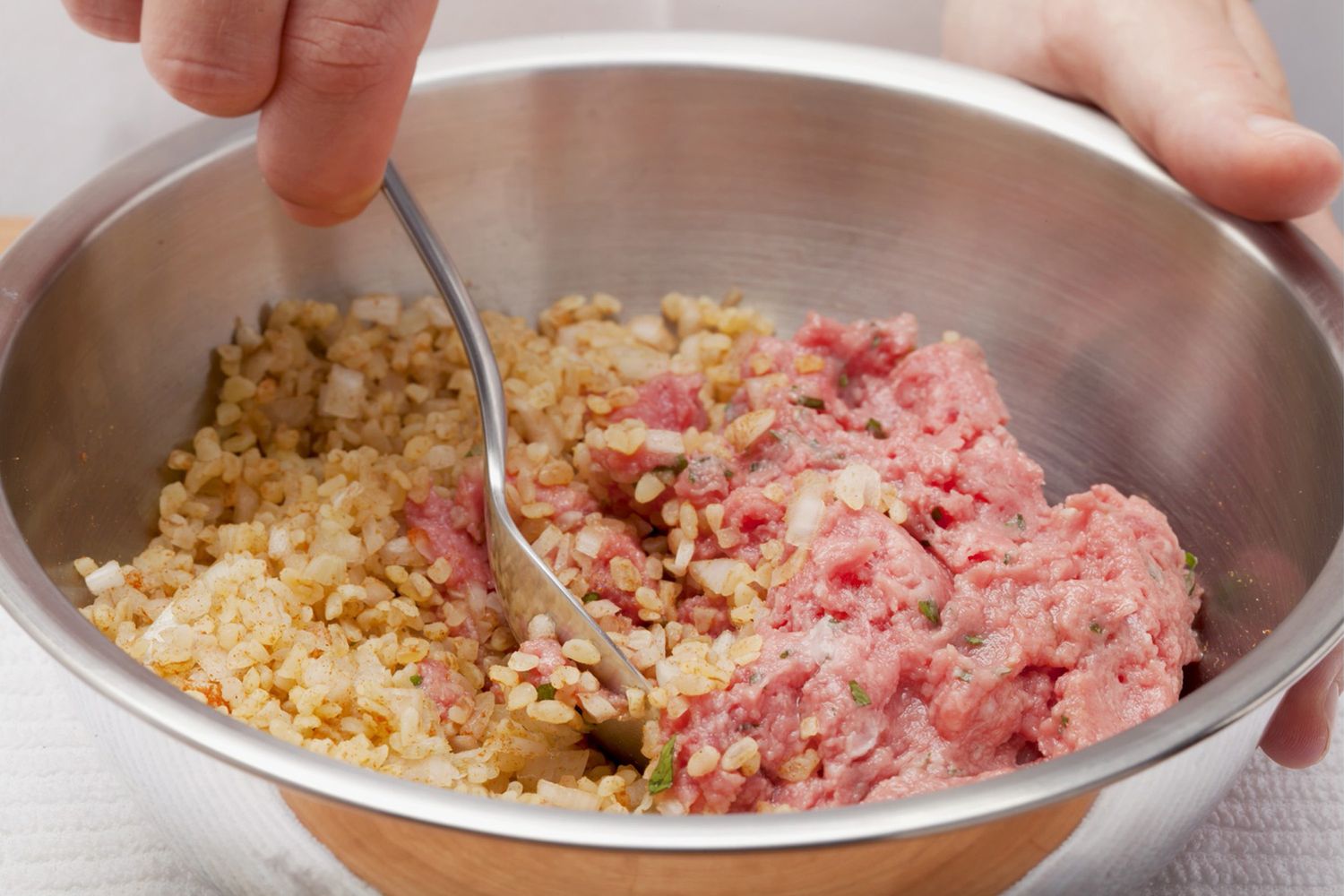 Step: 7/8
Divide the mixture into 40g portions.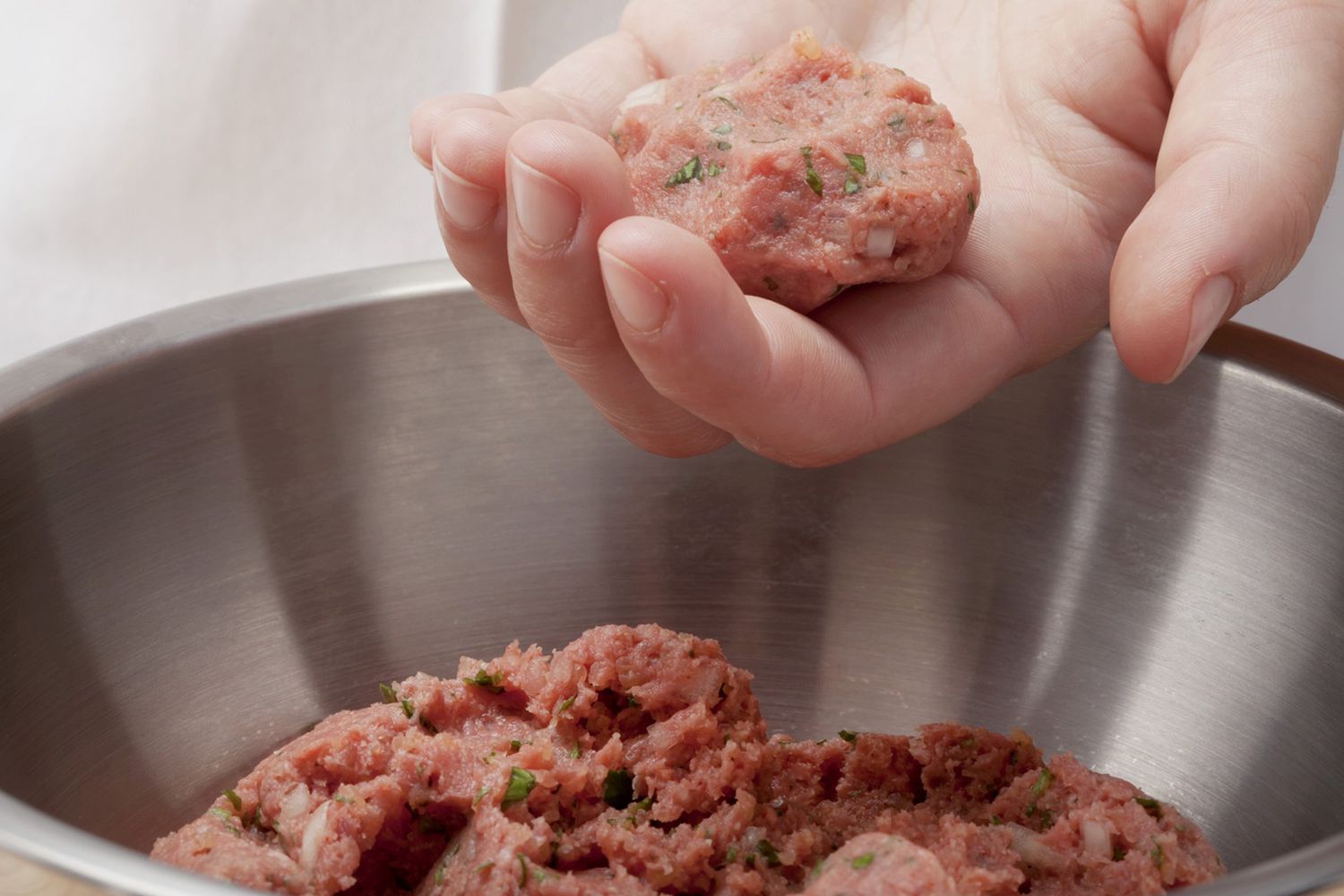 Step: 8/8
Using 2 spoons, shape each portion into an oval ball or quenelle. Serve on plates with a yogurt mint sauce.