Step: 1/8
Place the porcini mushrooms in a small bowl, add 250ml boiling water and leave to soak for 15 minutes.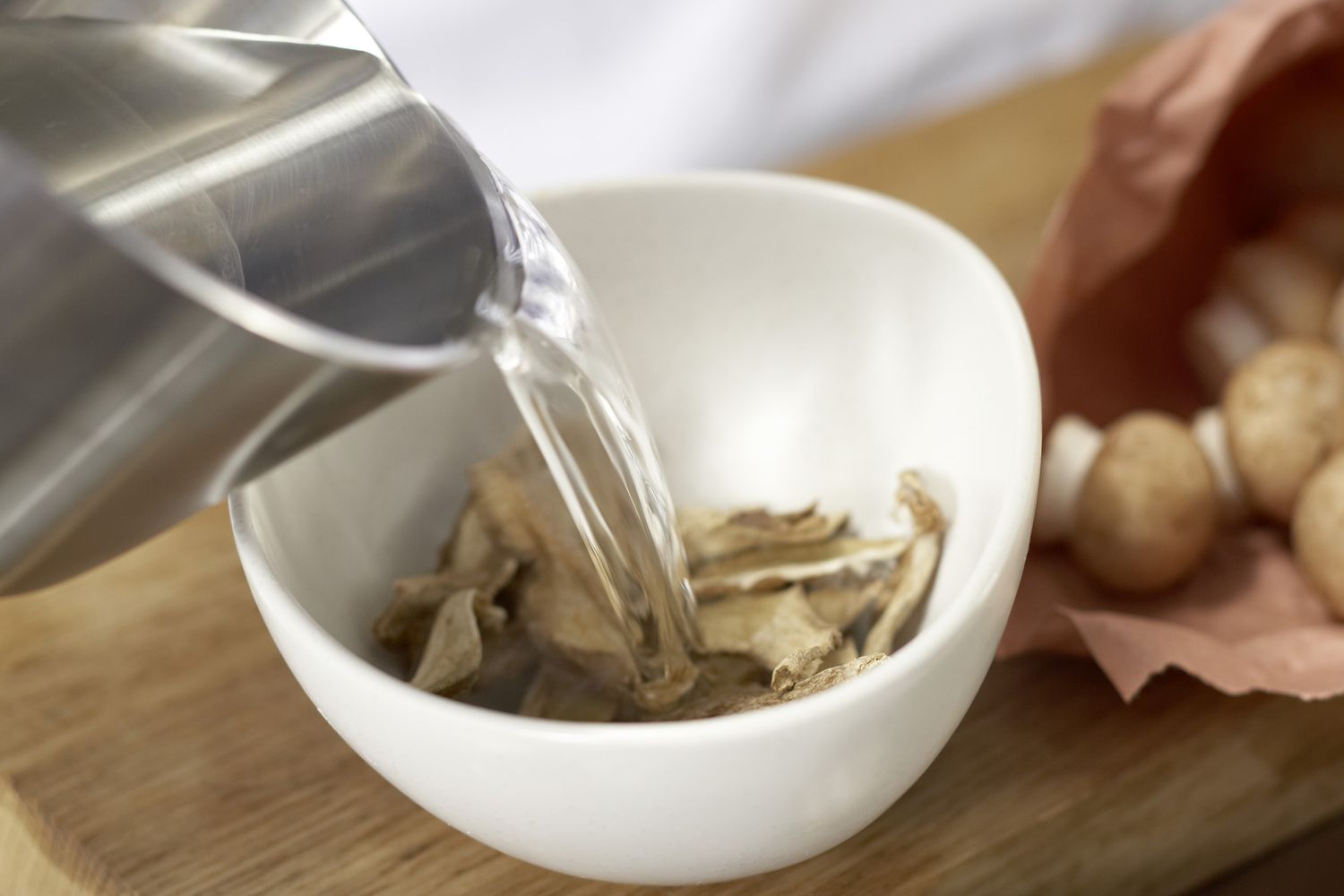 Step: 2/8
In the meantime, clean the mushrooms and cut into quarters. Peel and chop the garlic; peel and finely dice the onion. Wash the thyme, shake dry and pick off the leaves.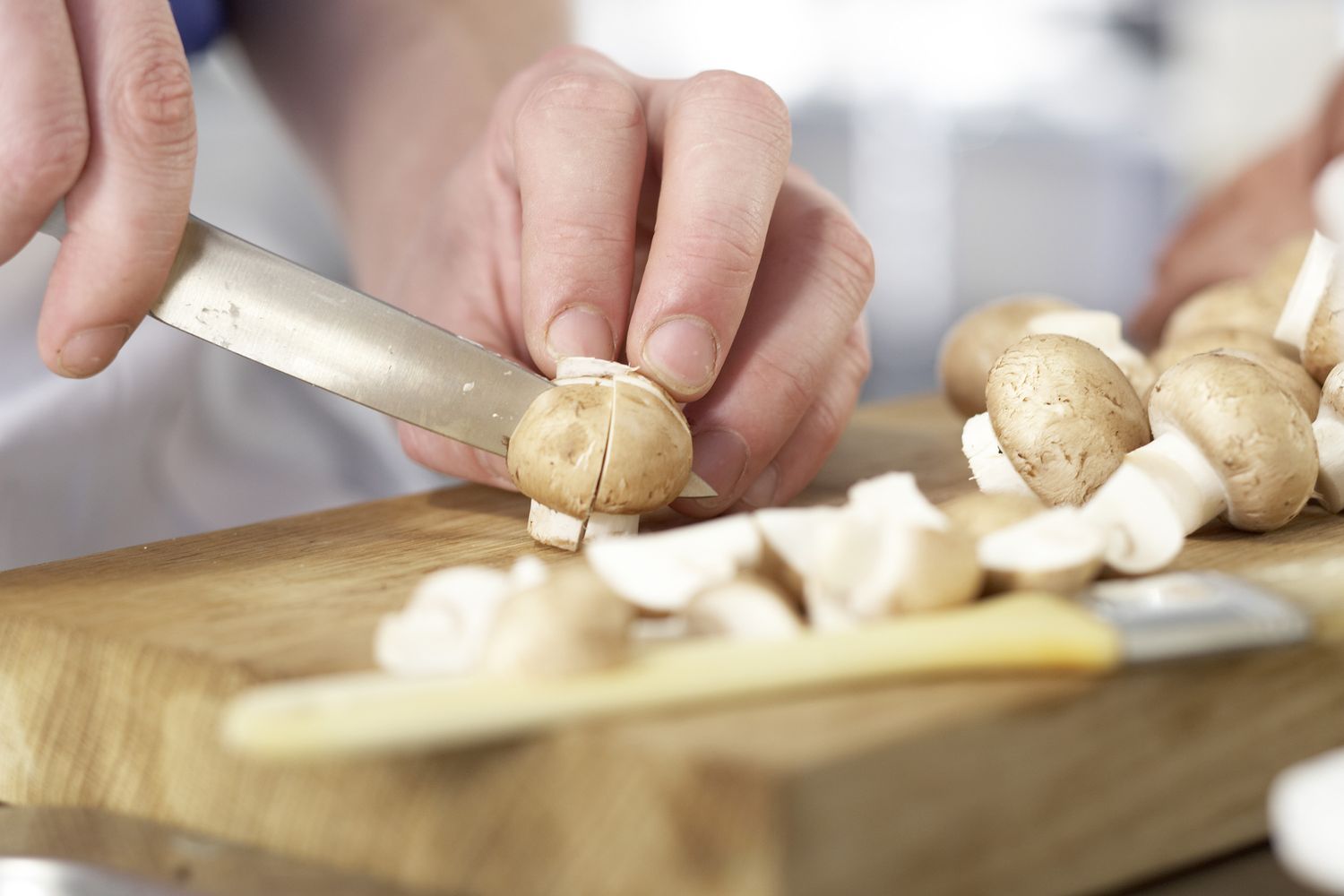 Step: 3/8
Heat the oil in a pan and fry the mushrooms over a high heat, stirring. Add the onions, garlic and thyme and fry for about 1 minute.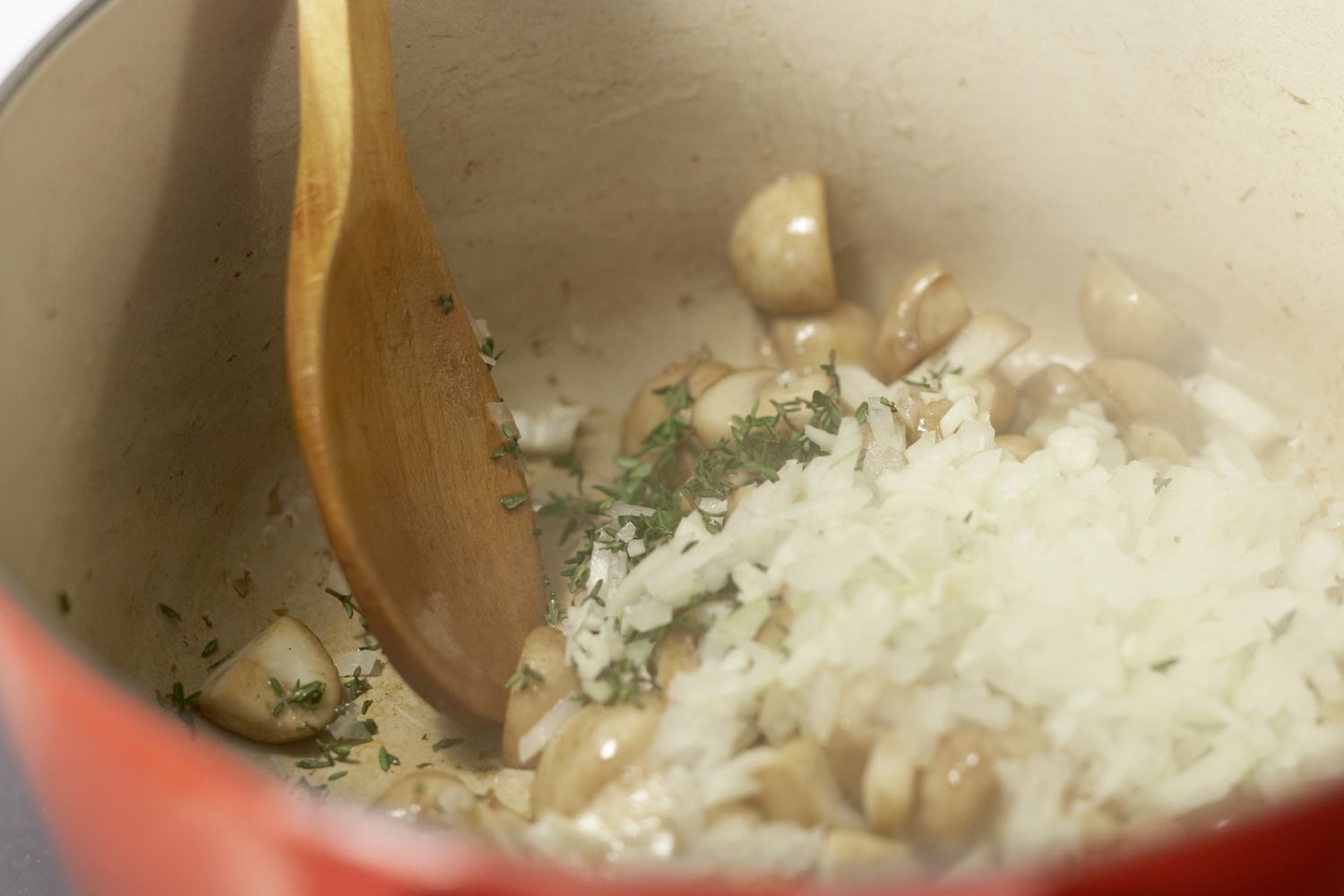 Step: 4/8
Drain the porcini mushrooms, squeeze out the excess liquid and chop roughly.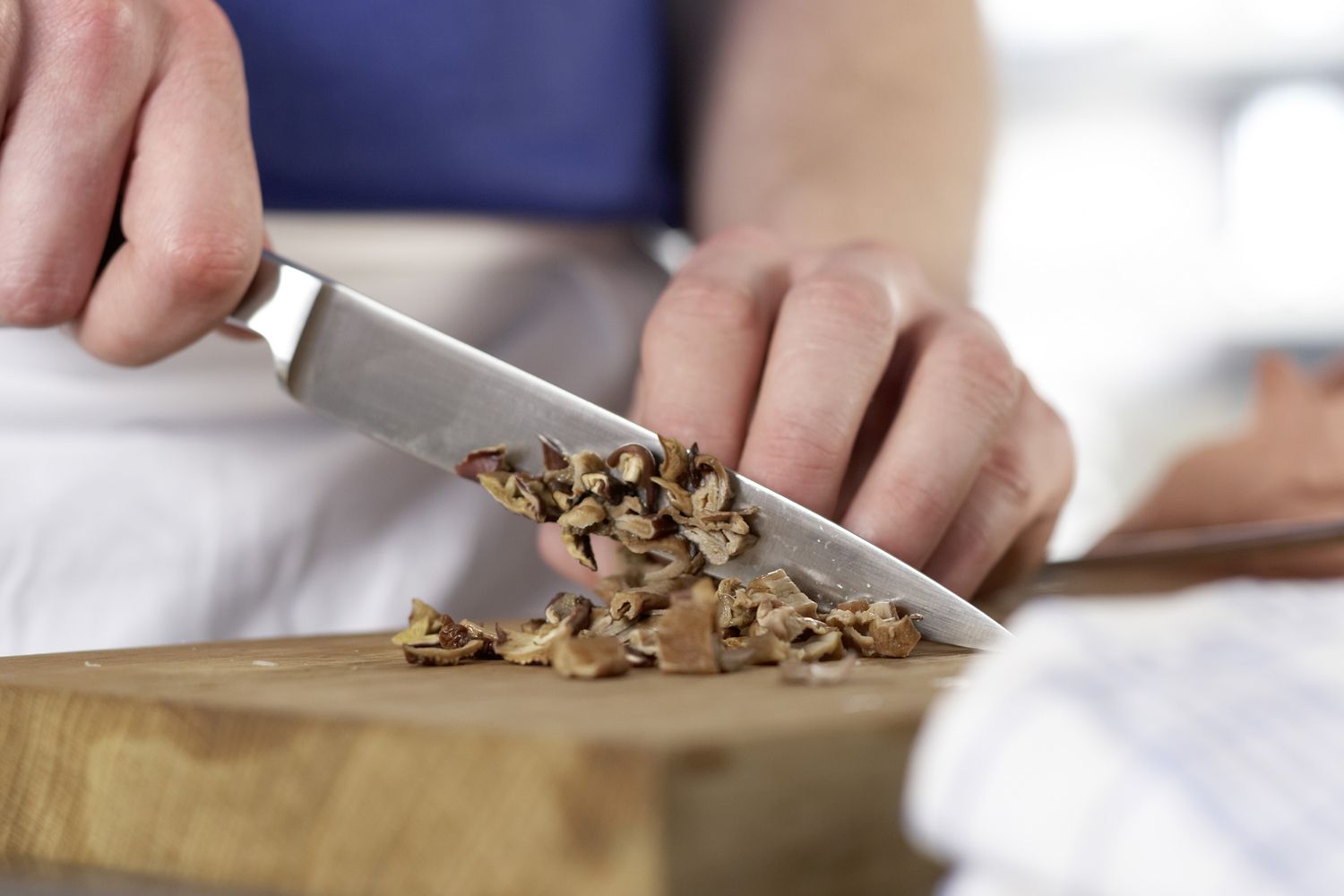 Step: 5/8
Pour the soaking water into the pan through a fine sieve, then add salt and black pepper.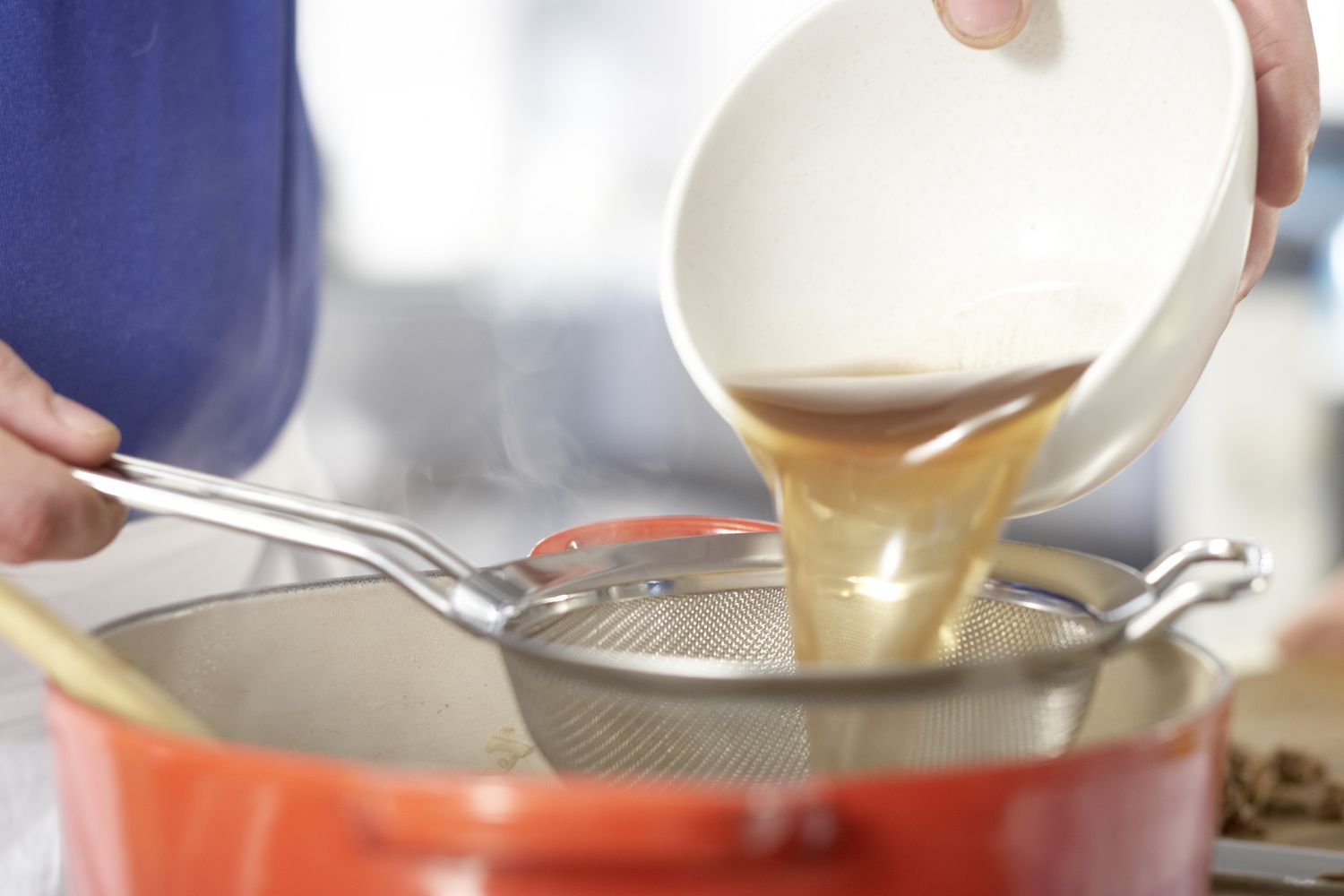 Step: 6/8
Add the porcini mushrooms to the soup and bring to the boil. Reduce the heat and simmer for 20 minutes.
Step: 7/8
Remove half the soup and puree until smooth with a stick blender or food processor. Return to the pan and bring to the boil.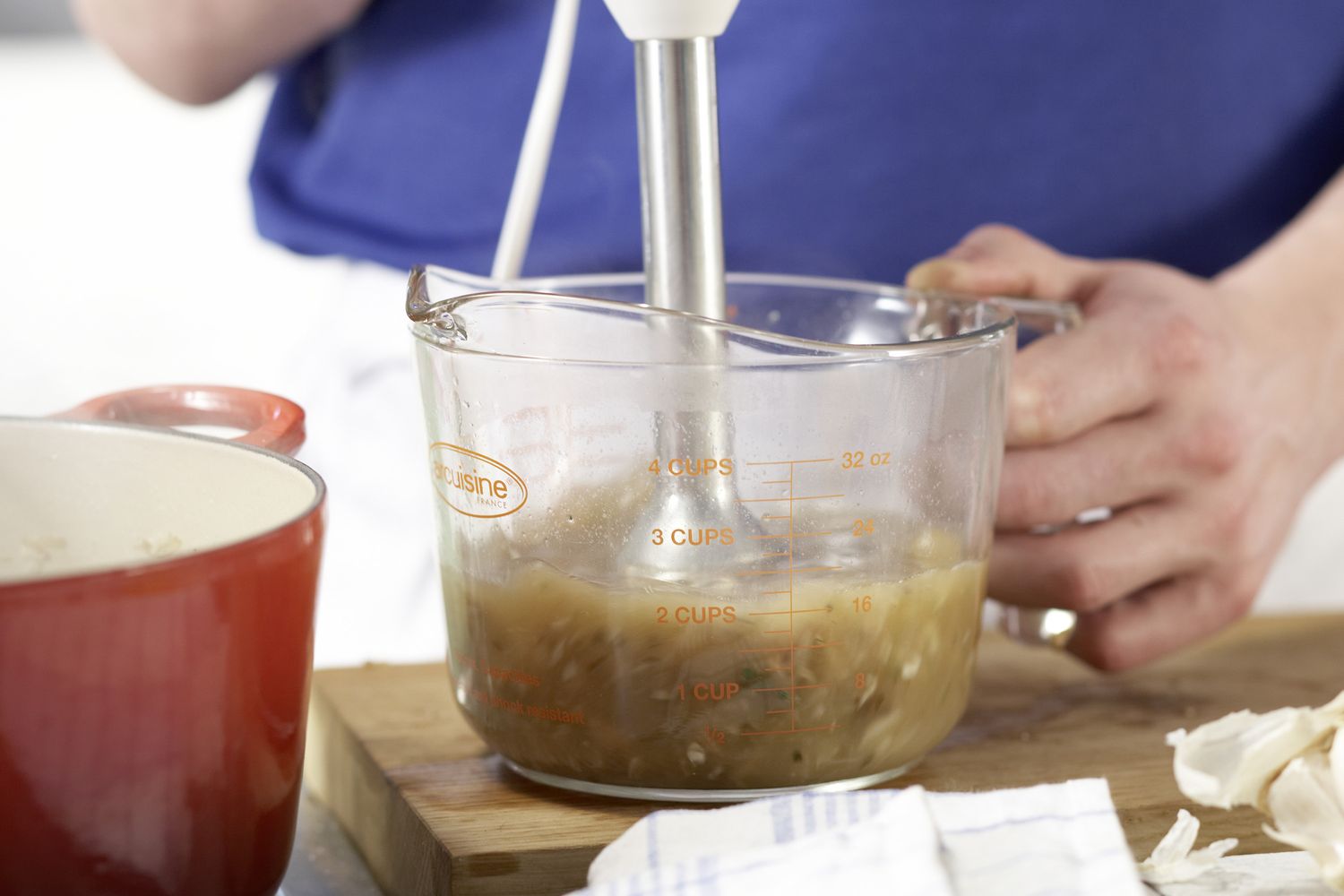 Step: 8/8
Squeeze the juice from the lemon. Season the soup with 1-2 tbsp lemon juice to taste. Stir in the soy cream and reheat briefly. Season with salt and pepper and serve immediately.