Step: 1/11
Preheat the oven to 200°C (180°C fan, gas 6).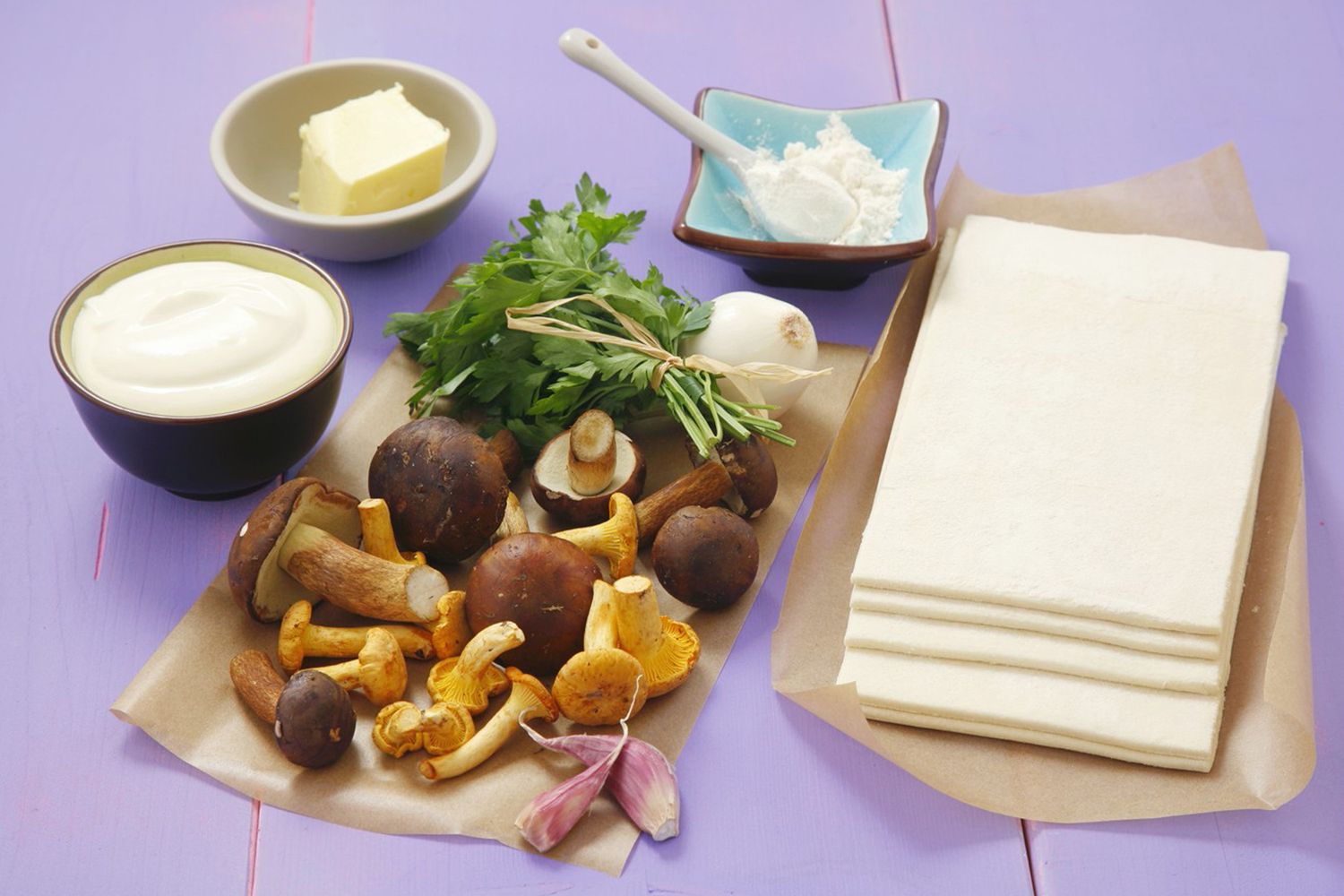 Step: 2/11
Let the puff pastry thaw then cut out 16 x 6cm circles.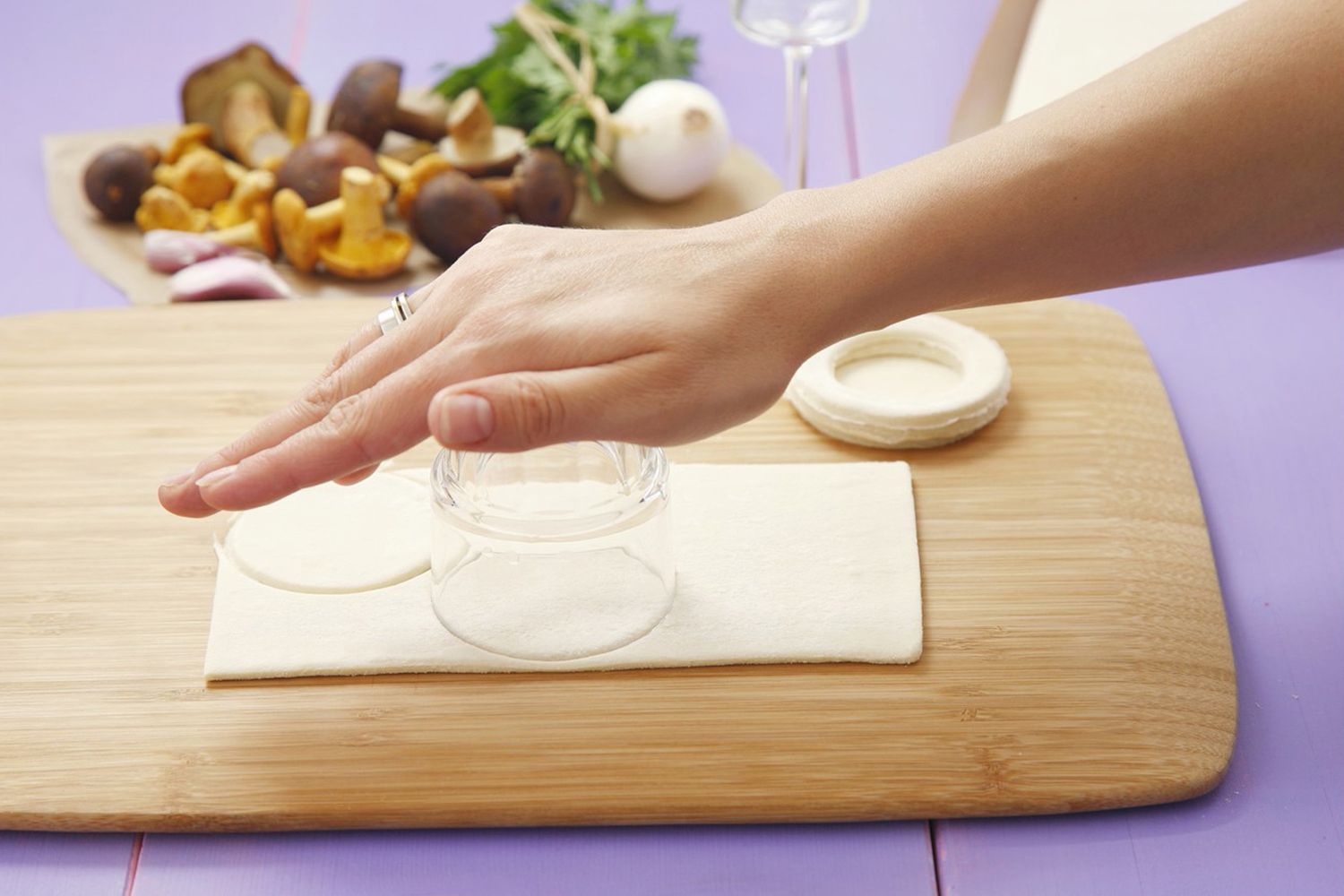 Step: 3/11
Cut out smaller circles from half of the circles with a 5cm cutter.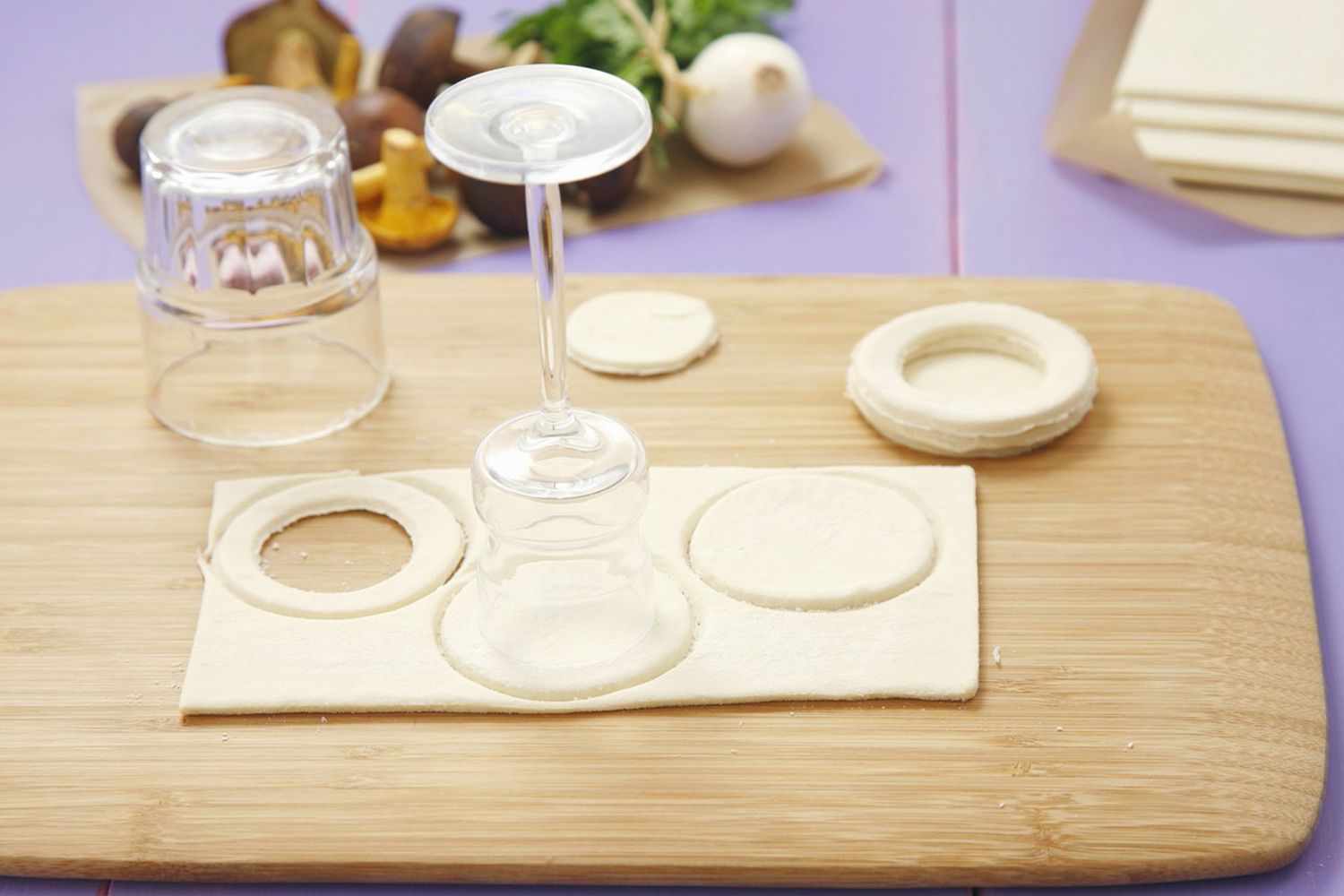 Step: 4/11
Brush the full circles with egg white and cover each one with a pastry ring. Place on a baking tray lined with baking paper and bake in the preheated oven for 15 minutes. Remove and allow to cool.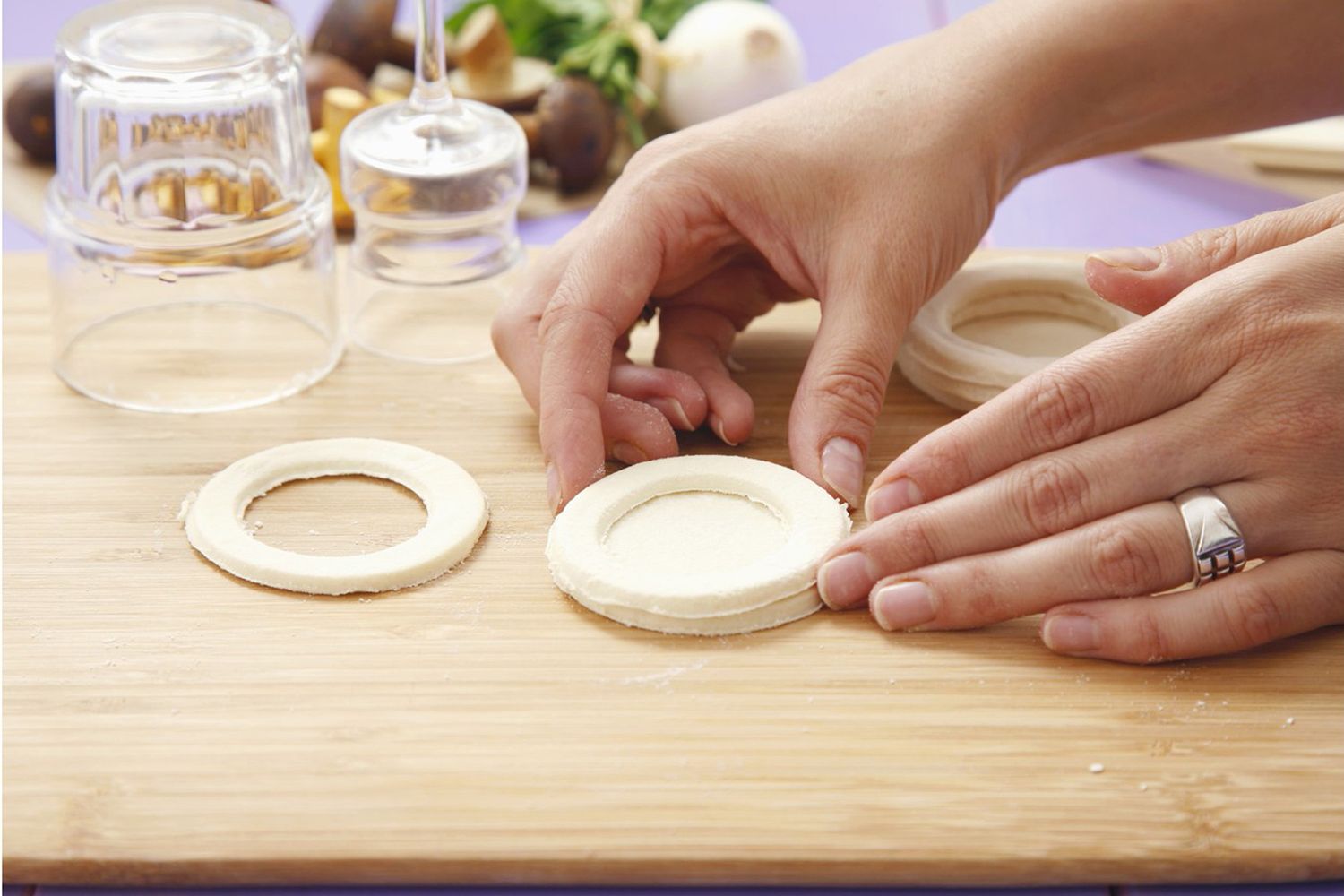 Step: 5/11
Meanwhile, peel and finely dice the onion and garlic.
Step: 6/11
Cook in melted butter until softened. Clean the mushrooms and finely chop then add to the pan. Stir until the mushroom liquid has evaporated.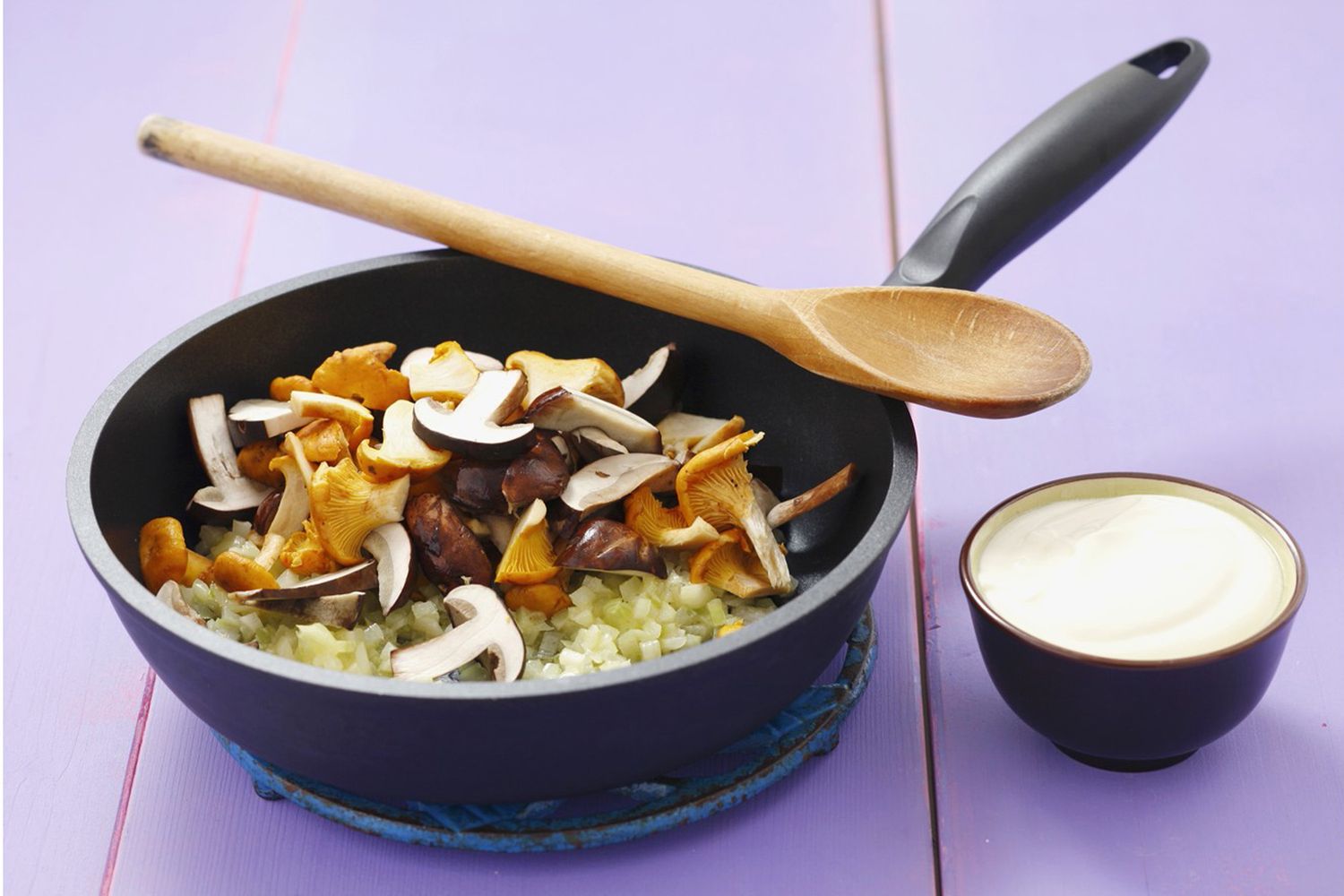 Step: 7/11
Stir in the crème fraîche, salt and pepper and simmer for 3-4 minutes.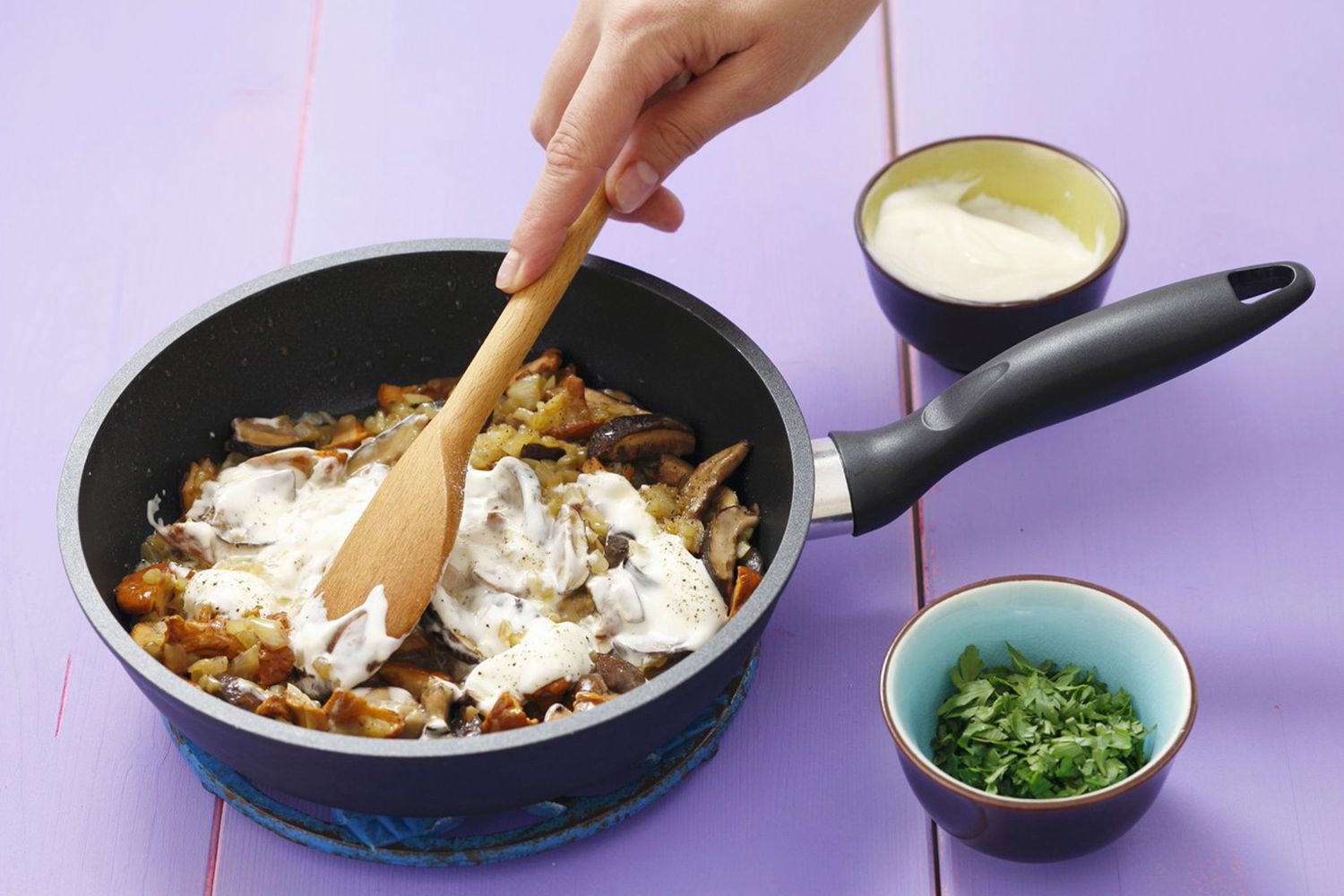 Step: 8/11
Wash the parsley, shake dry and chop finely.
Step: 9/11
Add the parsley, stir and season with salt and pepper.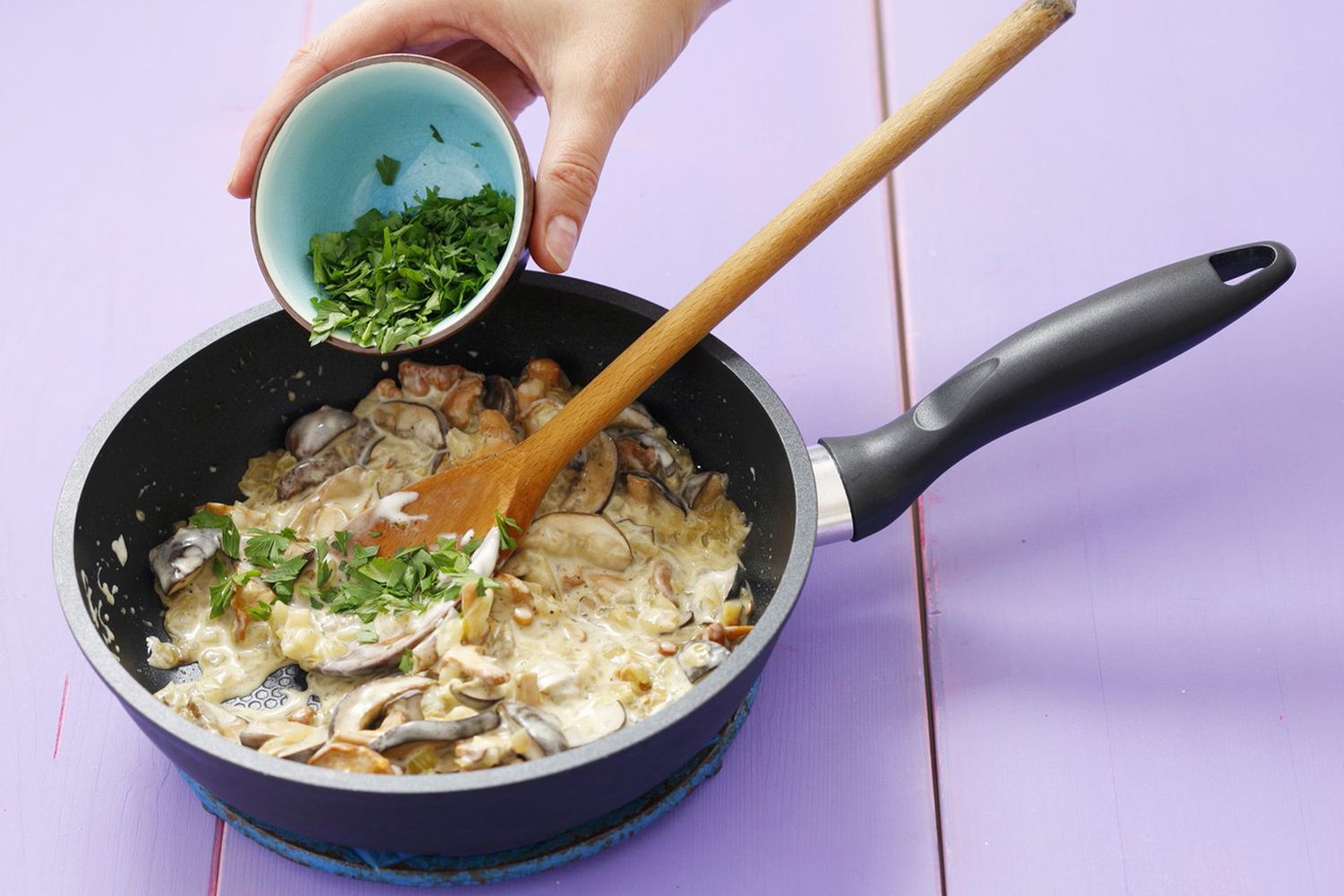 Step: 10/11
Transfer the mushroom mixture to a bowl and allow to cool.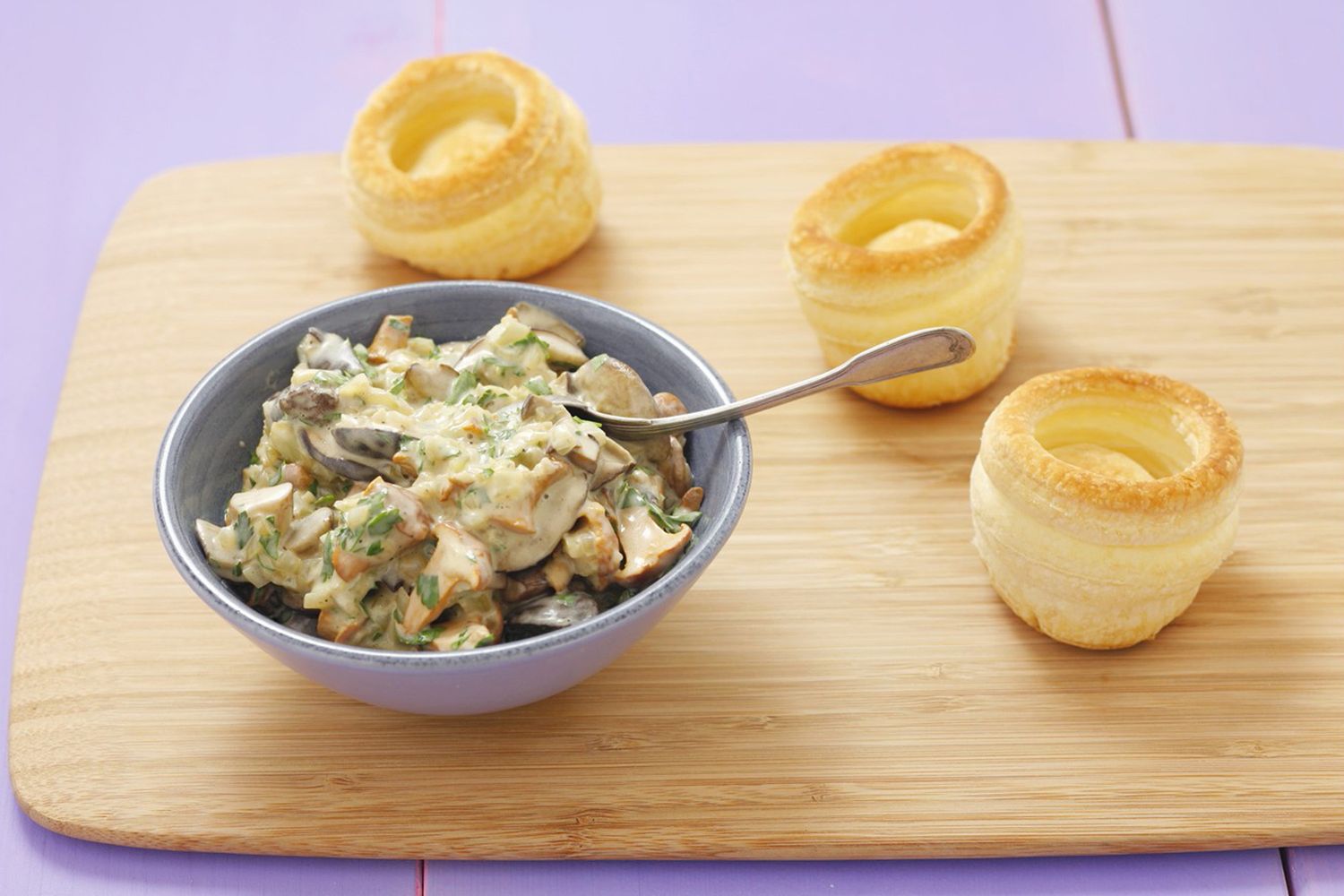 Step: 11/11
To serve, spoon the creamy mushrooms into the puff pastry shells and garnish with thyme.