Step: 1/12
Prepare all the ingredients.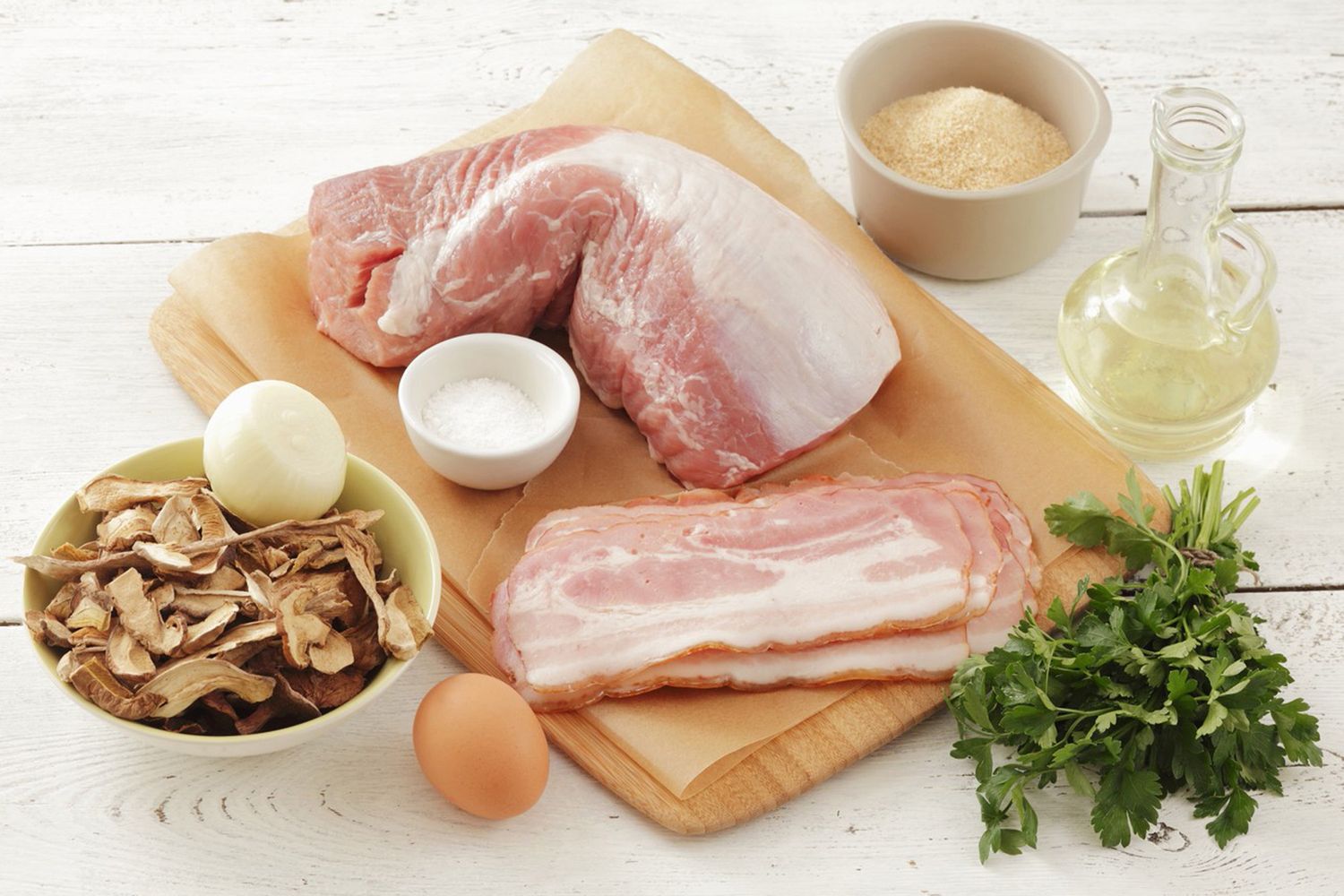 Step: 2/12
Soak the porcini mushrooms in water according to the pack instructions.
Step: 3/12
Clean the fresh mushrooms and slice or chop.
Step: 4/12
Wash the parsley, shake dry and finely chop.
Step: 5/12
Peel and finely dice the onion.
Step: 6/12
Slit the meat lengthways and fold open. Cover with cling film.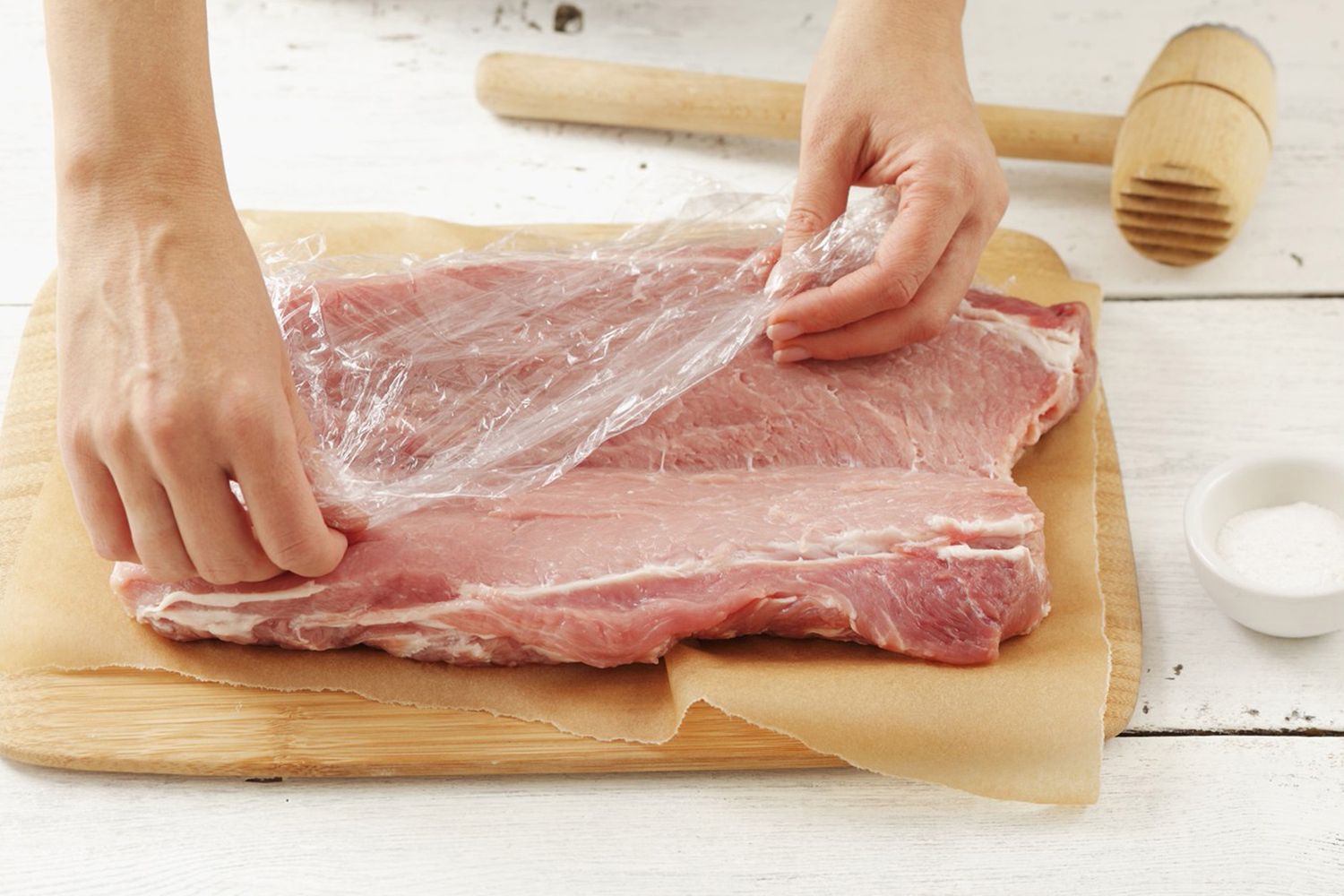 Step: 7/12
Beat to an even thickness with a meat tenderizer. Season with salt.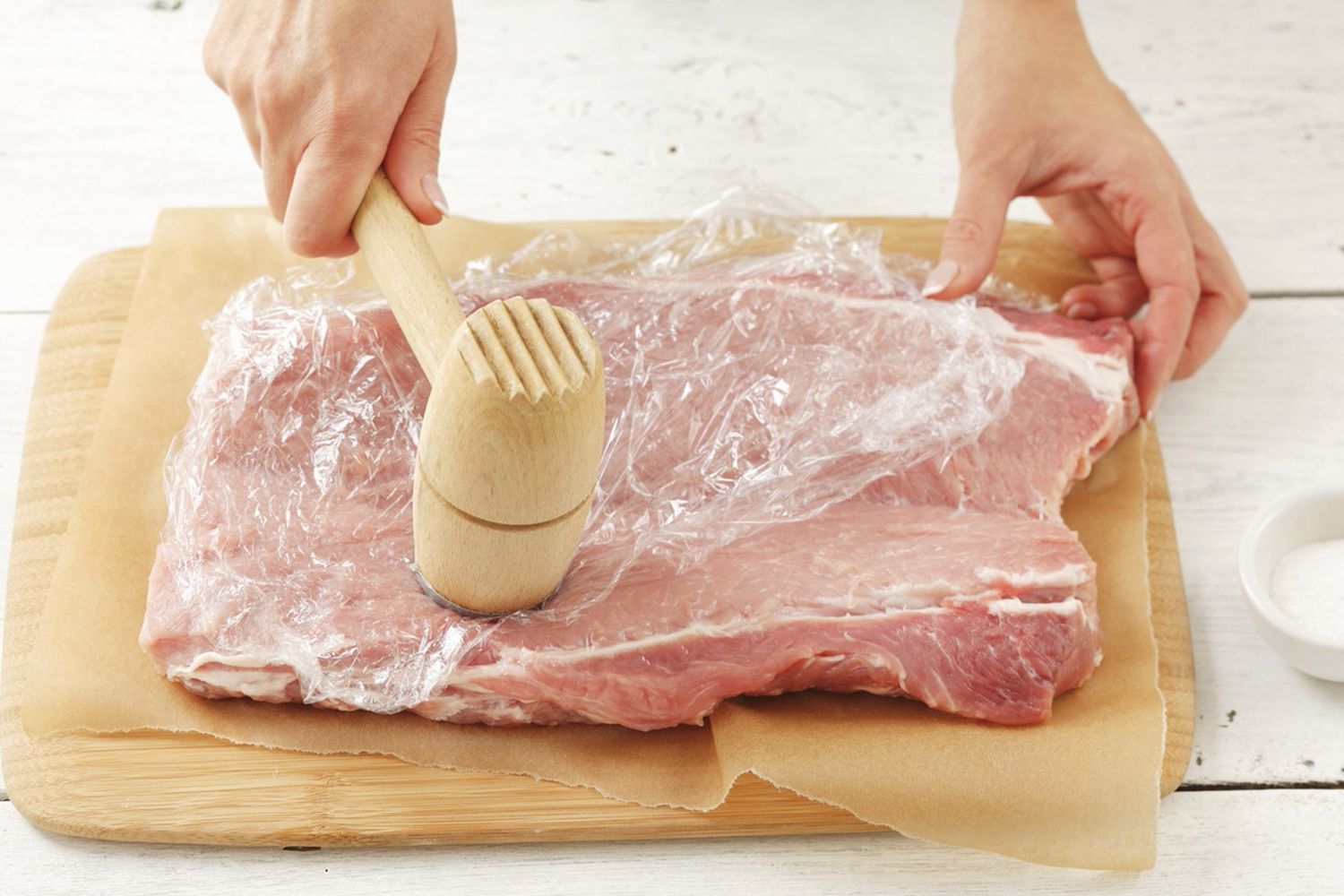 Step: 8/12
Preheat the oven to 180°C (160°C fan, gas 4). Fry the onion in a pan until softened. Add the fresh mushrooms and cook briefly. Drain the porcini mushrooms, add to the pan and cook together for 2-3 minutes until the liquid has evaporated. Remove from the heat, season with salt and pepper and sprinkle with the parsley. Allow to cool.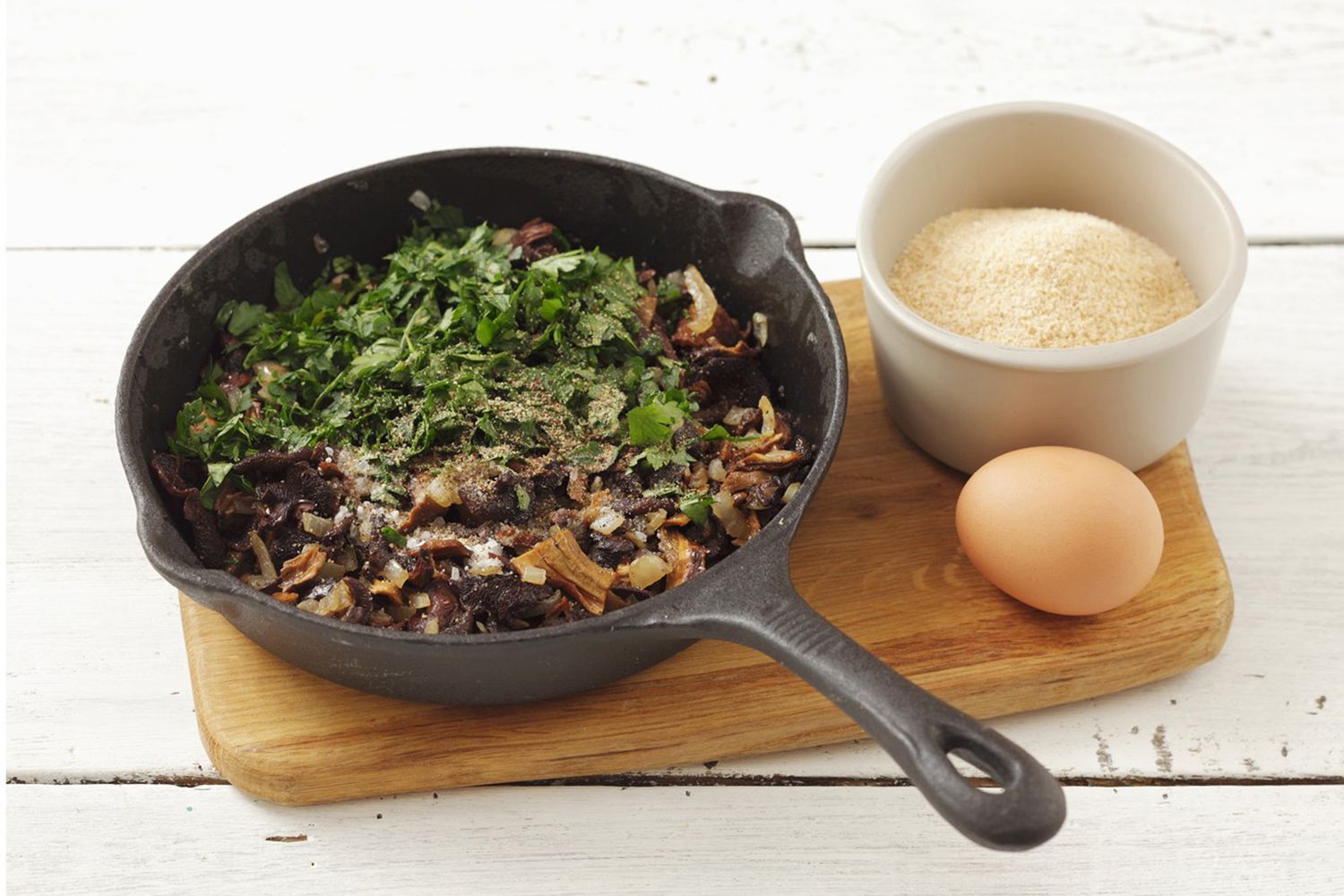 Step: 9/12
Mix the breadcrumbs with the egg.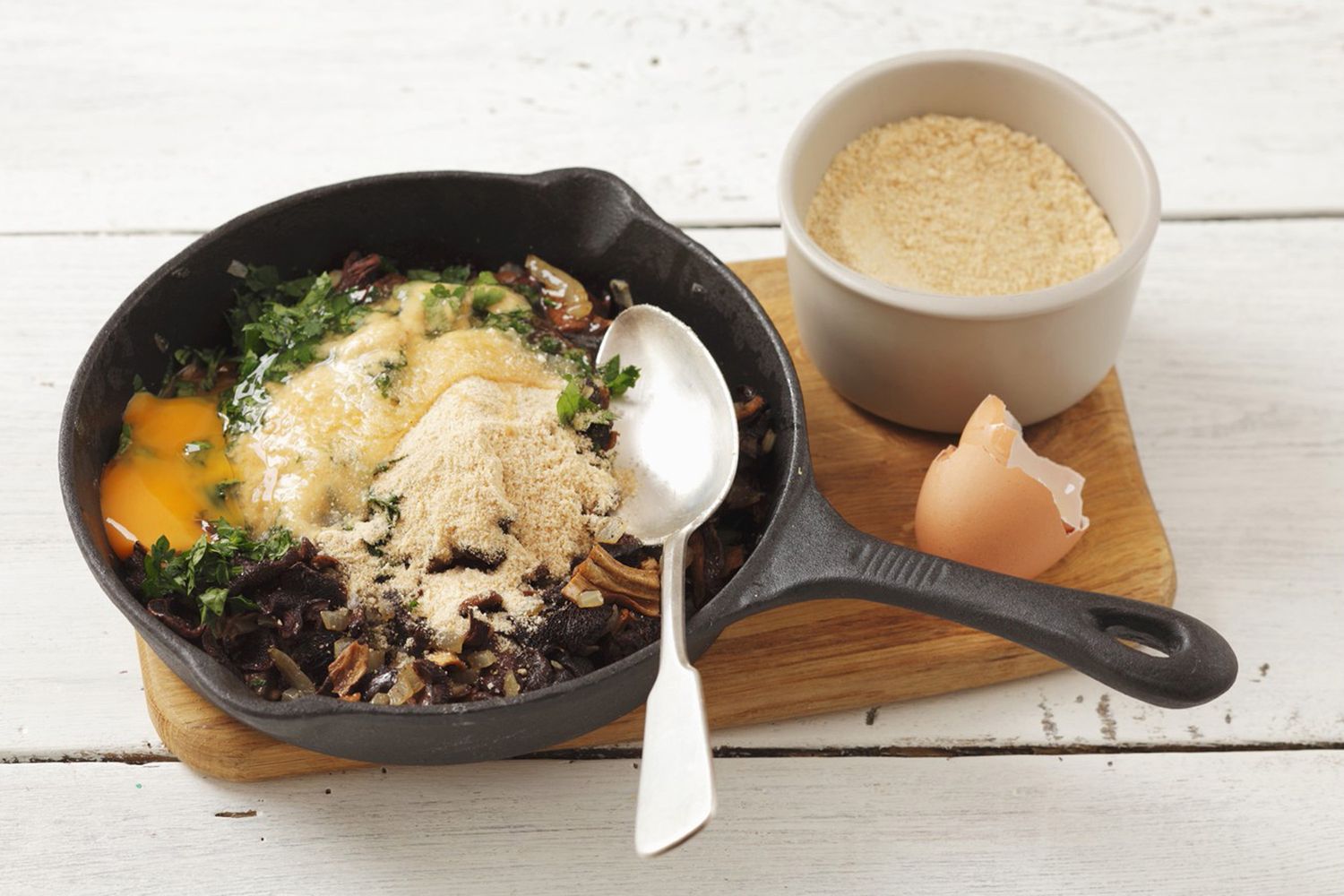 Step: 10/12
Spread on the meat.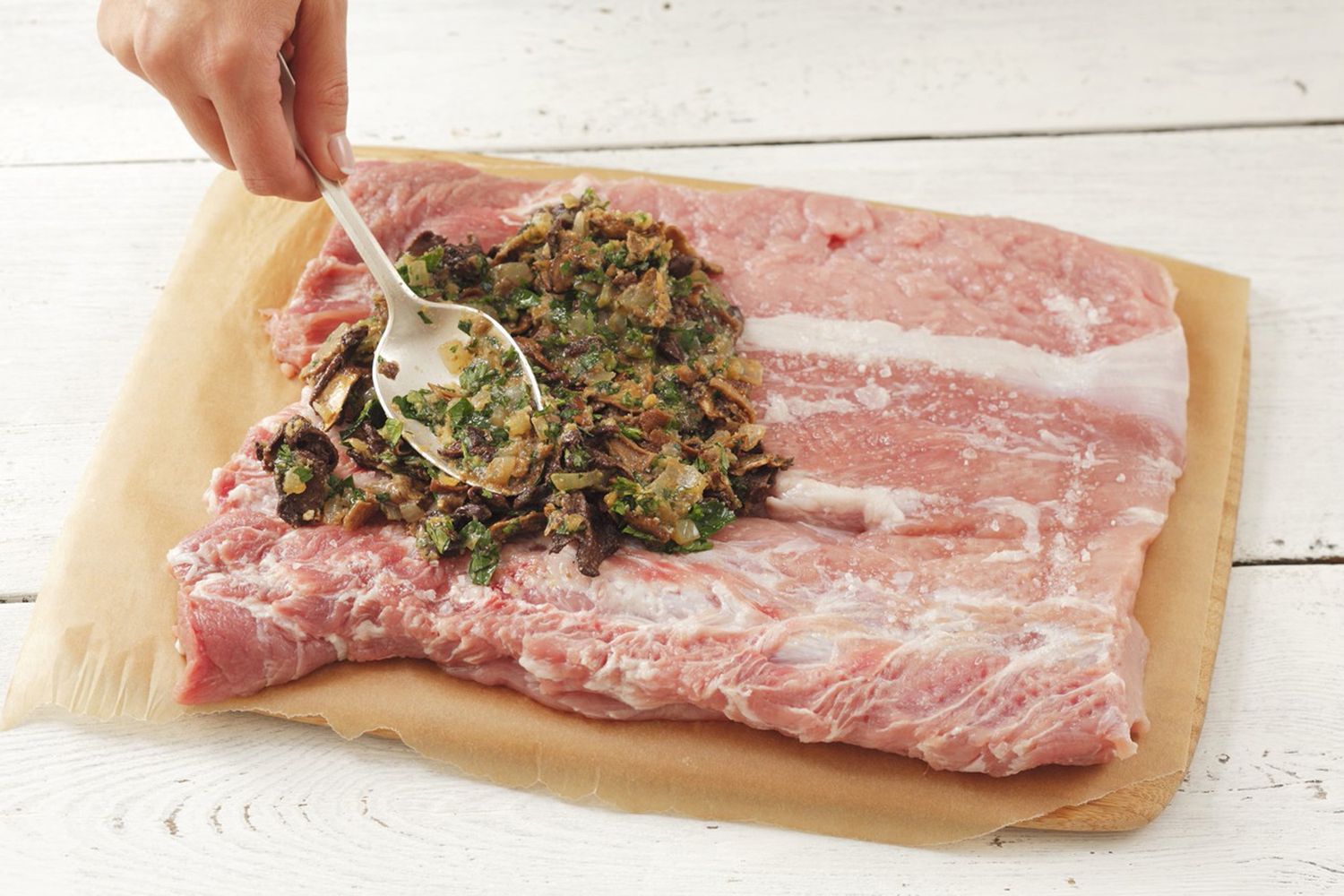 Step: 11/12
Roll up and wrap with the bacon rashers.
Step: 12/12
Tie into shape with kitchen string and place on a baking tray. Cook in the oven for 1 hour 15 minutes. Remove the string and serve, cut into slices. Serve with baked potatoes and Brussels sprouts.