Step: 1/7
Dice the smoked pork.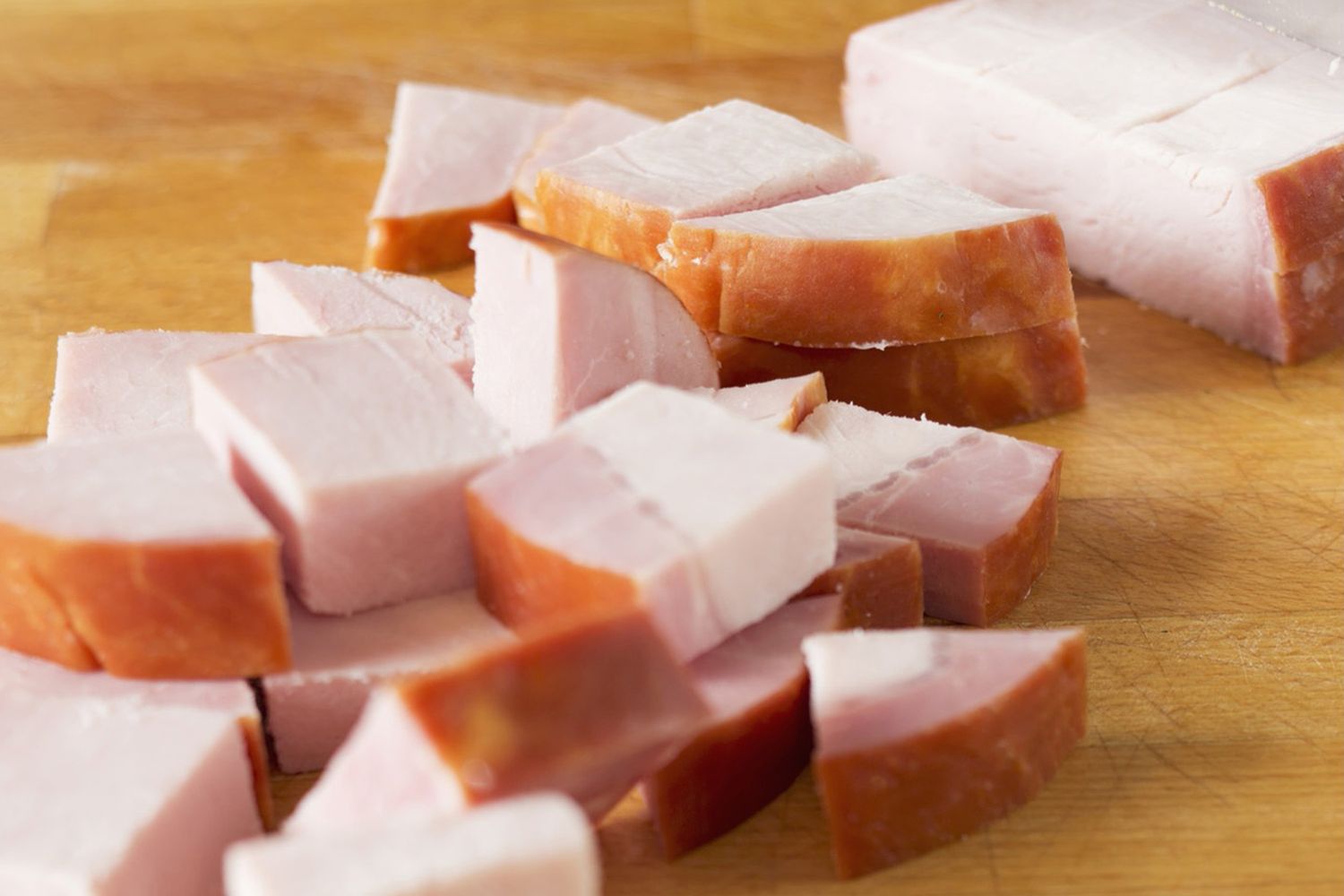 Step: 2/7
Peel and finely chop the onion . Peel the apple, remove the core and cut into cubes.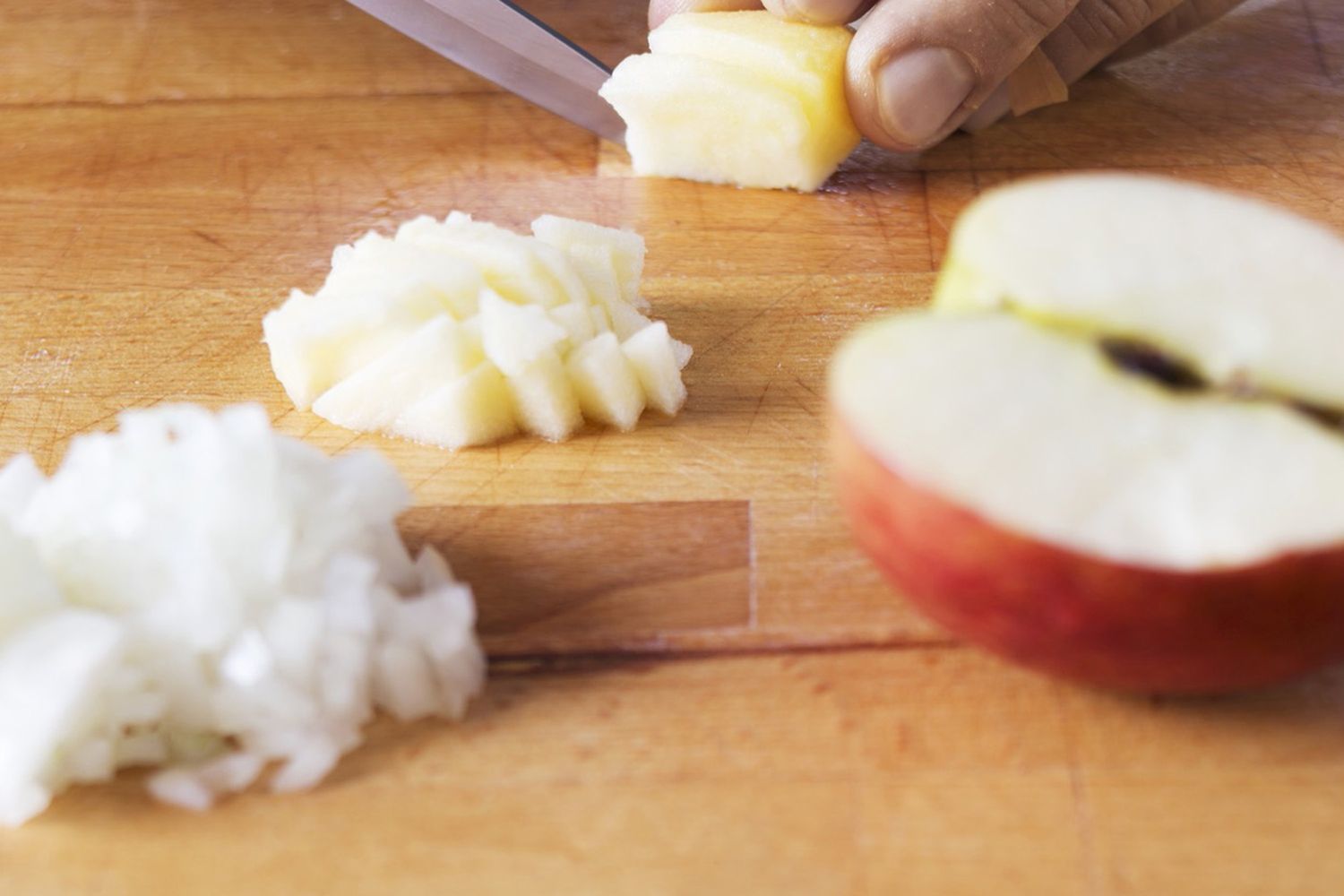 Step: 3/7
Drain the sauerkraut in a fine sieve.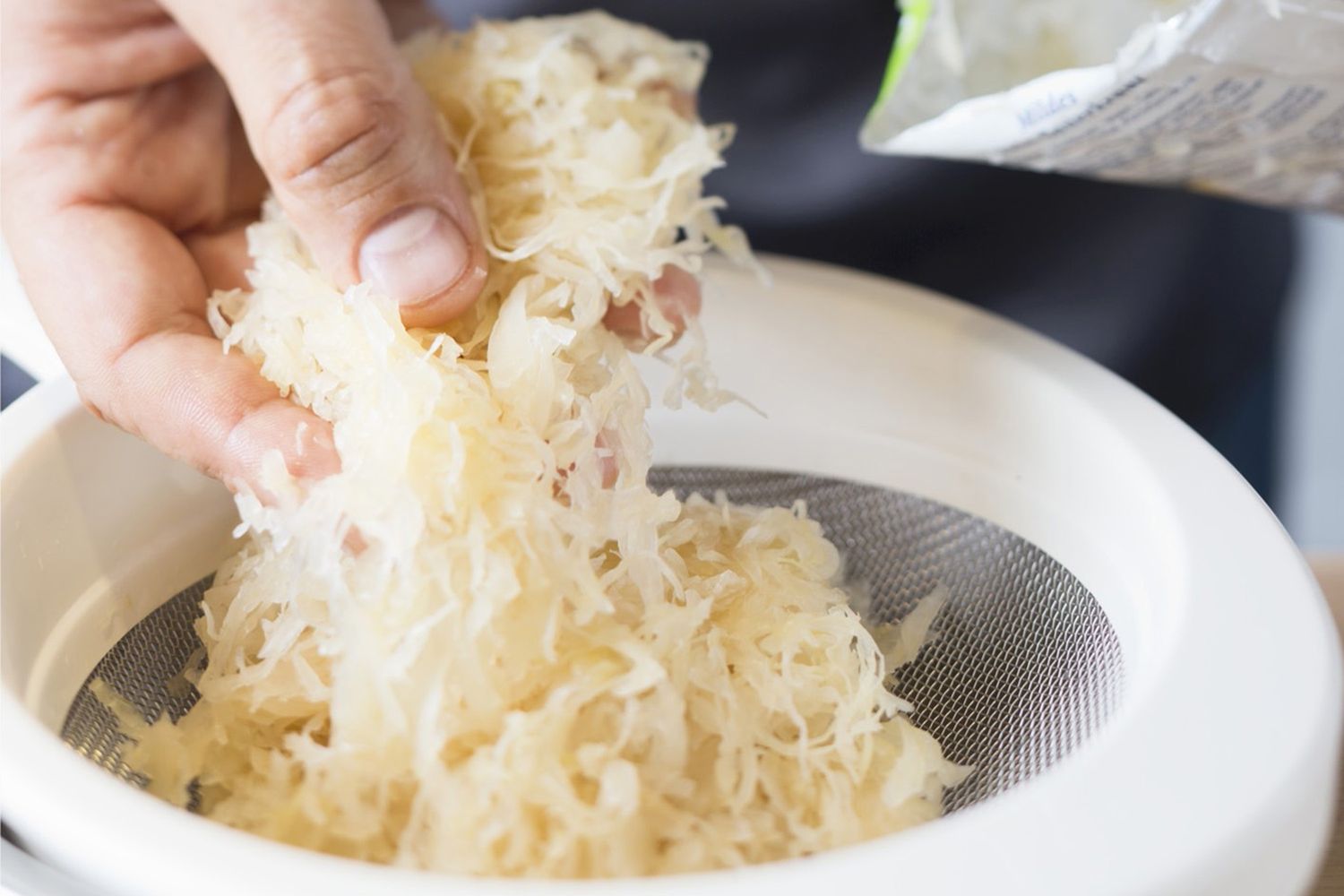 Step: 4/7
Heat the butter in a non-stick pan and fry the onion until translucent. Add the potato dumplings and fry over a high heat until golden brown, stirring occasionally.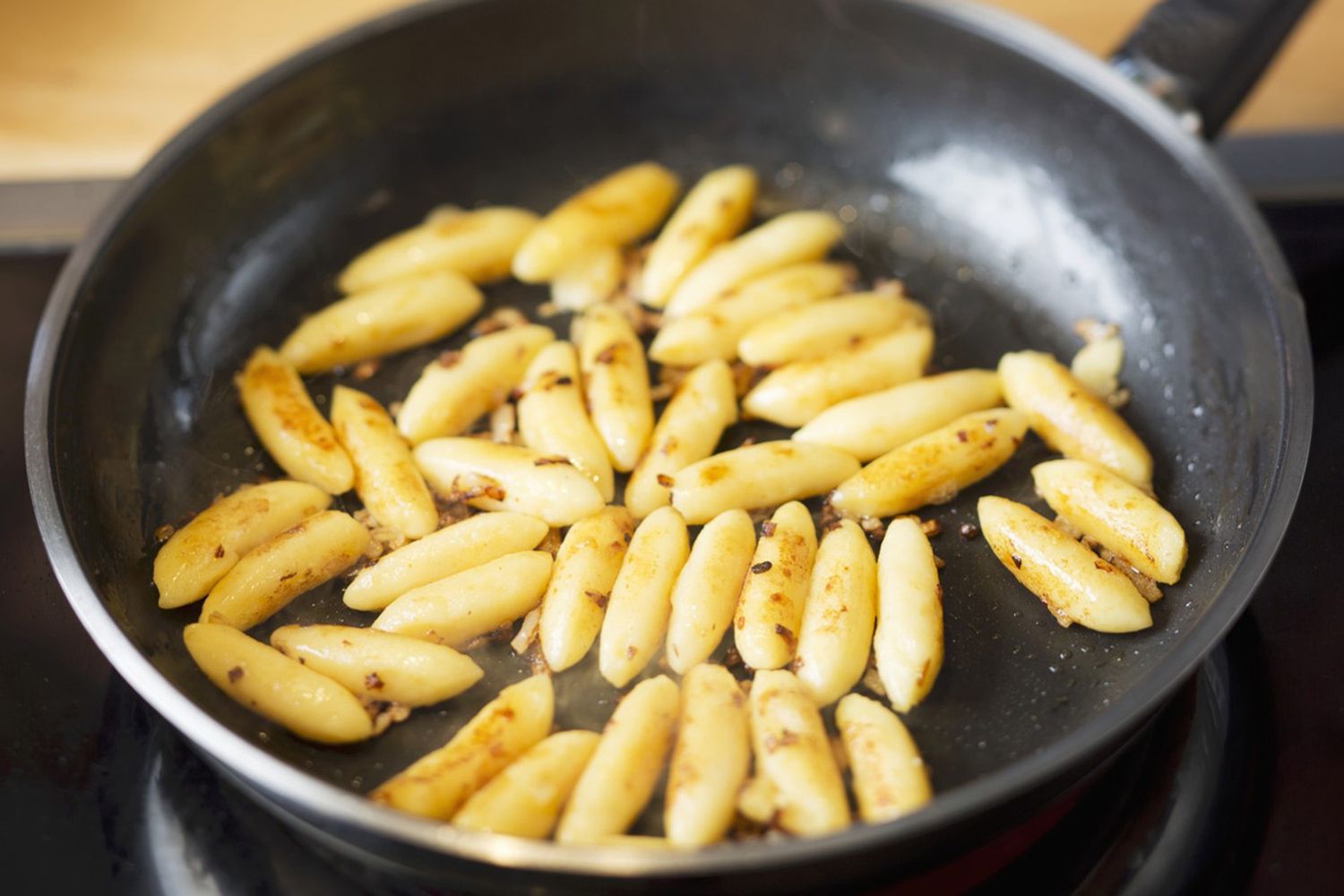 Step: 5/7
Meanwhile, heat the rapeseed oil in a large pan and fry the ham cubes.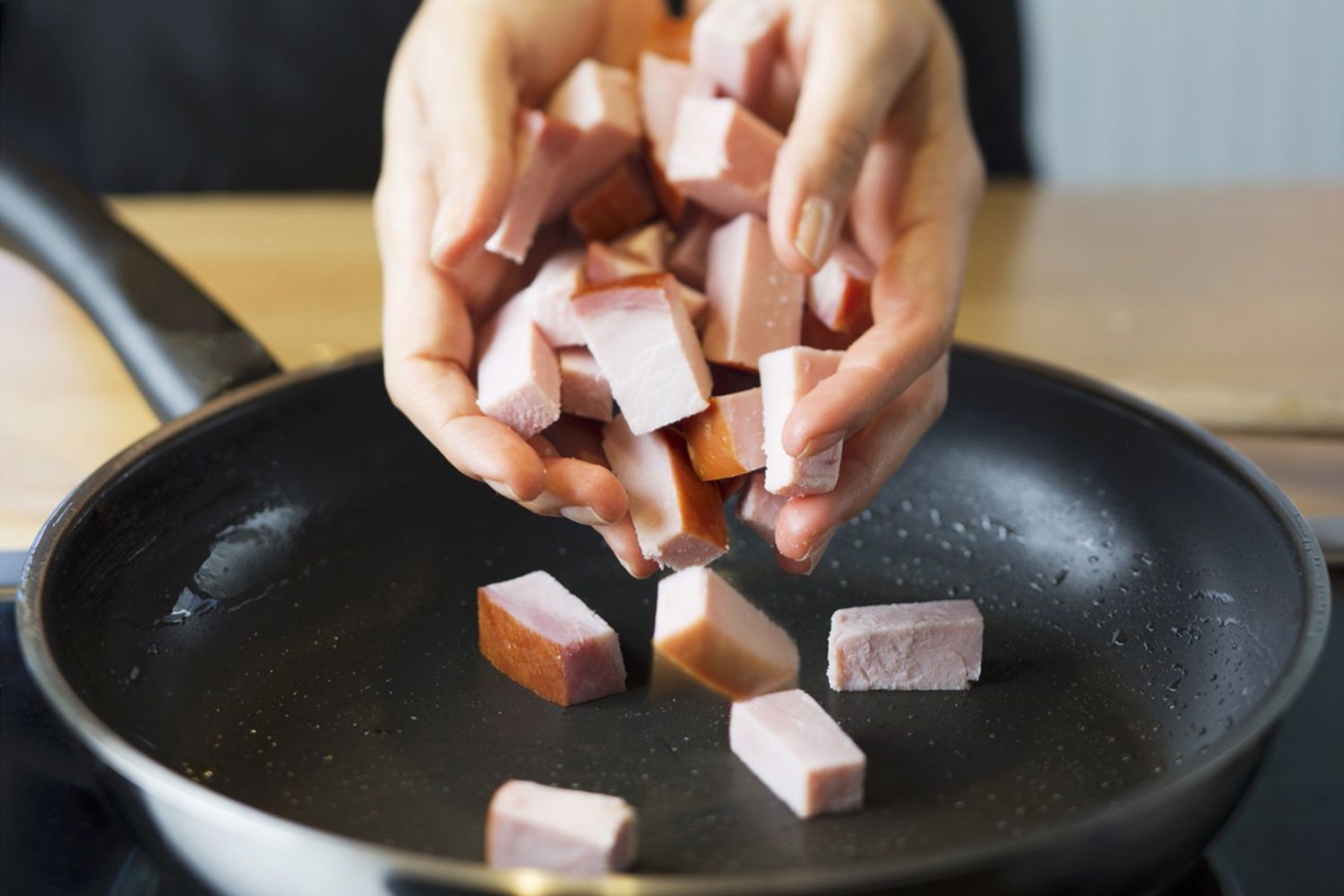 Step: 6/7
Add the sauerkraut and apples to the pan. Cook for 5 minutes, stirring occasionally.
Step: 7/7
Add the browned potato dumplings and onions to the sauerkraut; season with salt and pepper. Arrange in a bowl and sprinkle with chopped parsley.