Step: 1/10
Divide the chickens with poultry shears into 2 breast pieces and 2 legs each. Divide the breast pieces diagonally into the wing and lower chest pieces. Wash the herbs and shake dry. Push the sage leaves under the skin.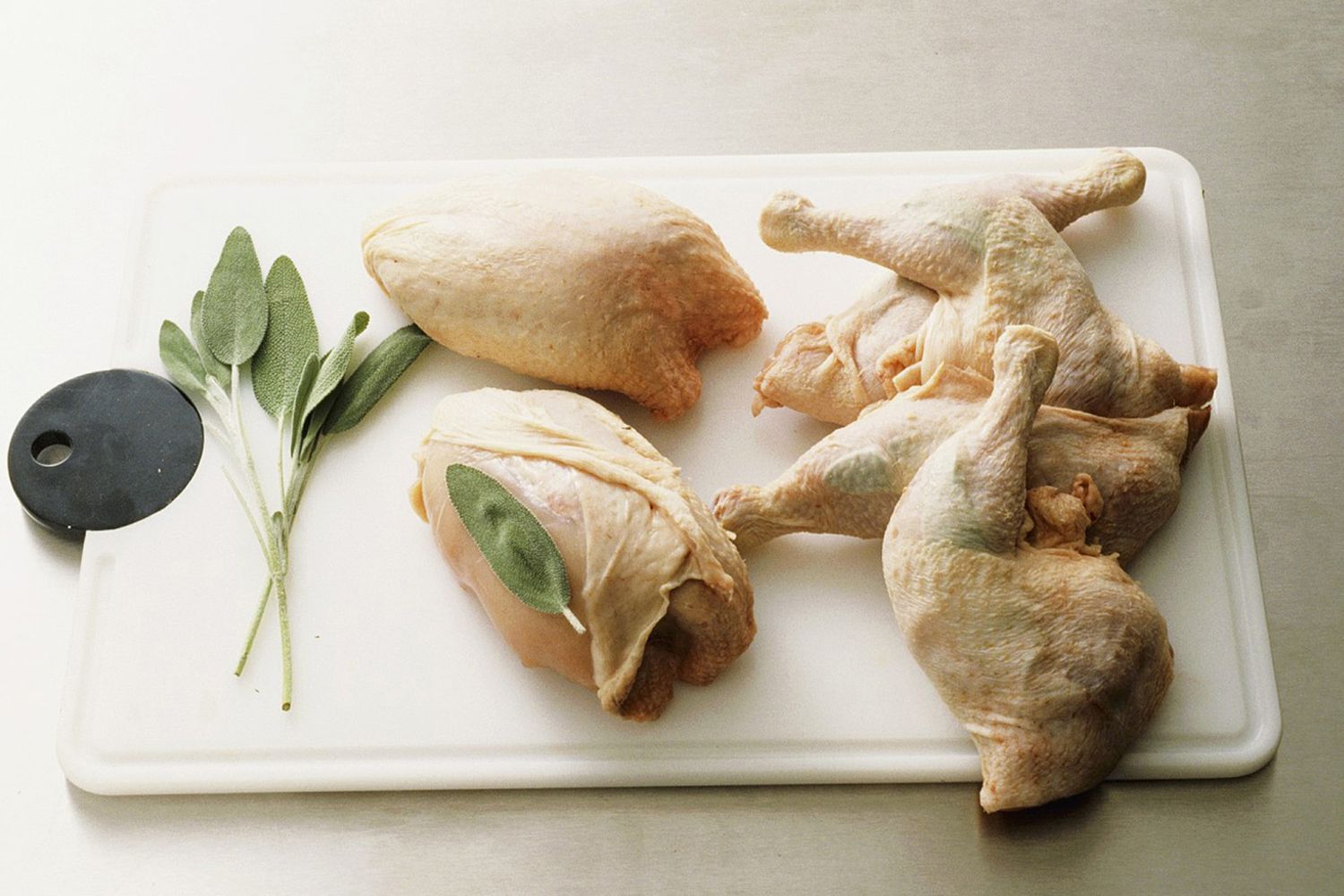 Step: 2/10
Brush the chickens with 2 tbsp oil and season with salt and pepper.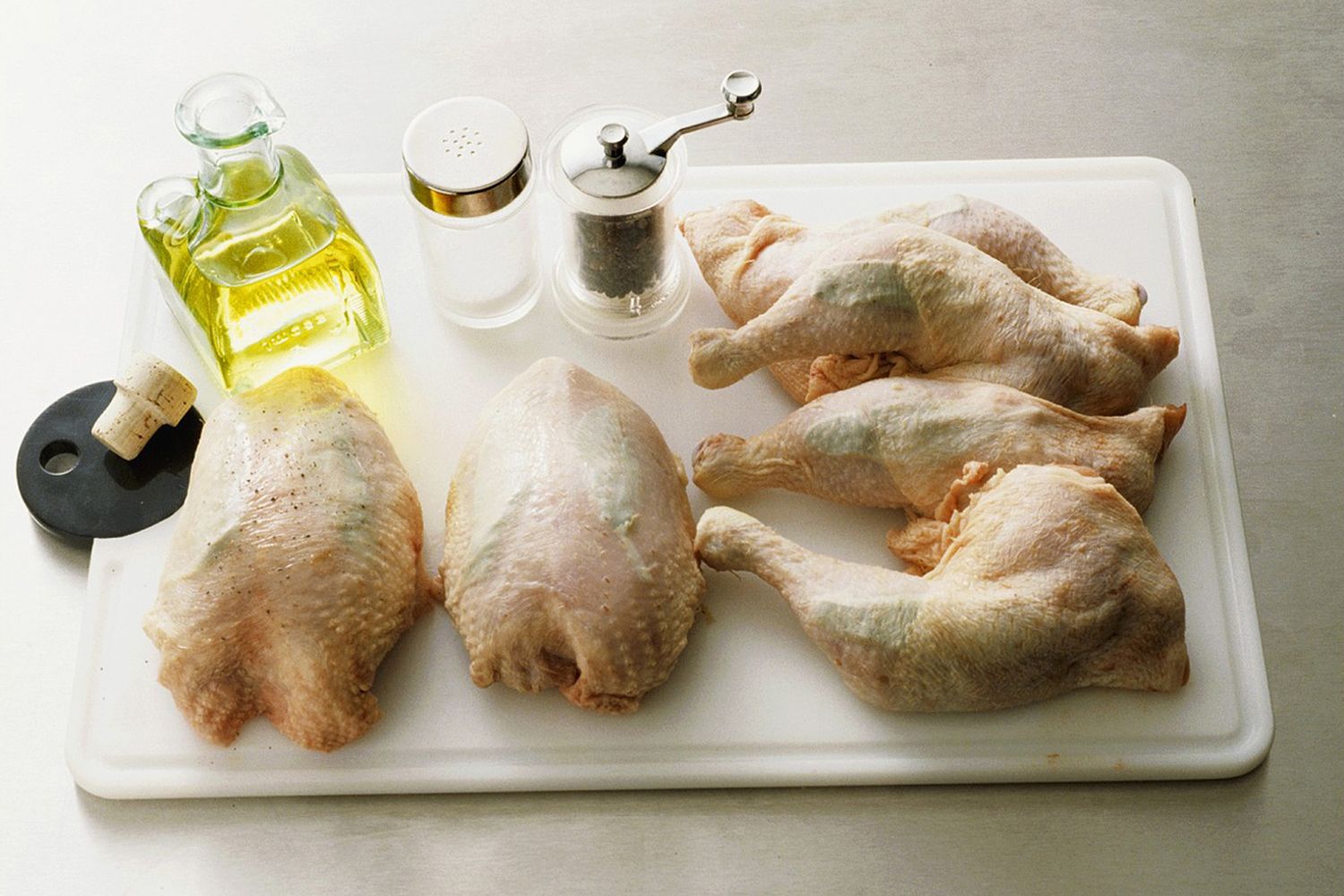 Step: 3/10
Heat the remaining oil in a pan and fry the chicken pieces to brown on all sides.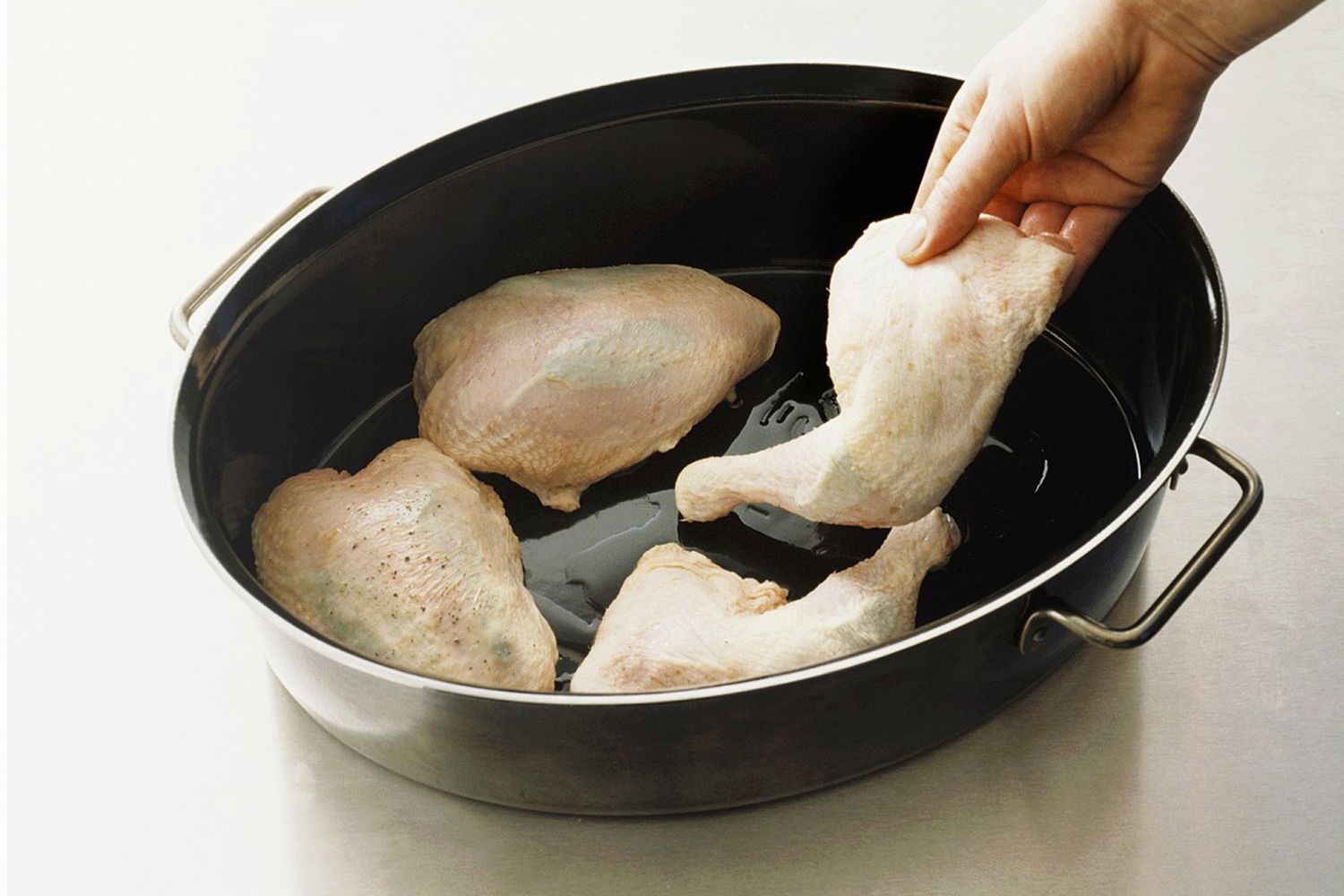 Step: 4/10
Mix the wine and tomato paste.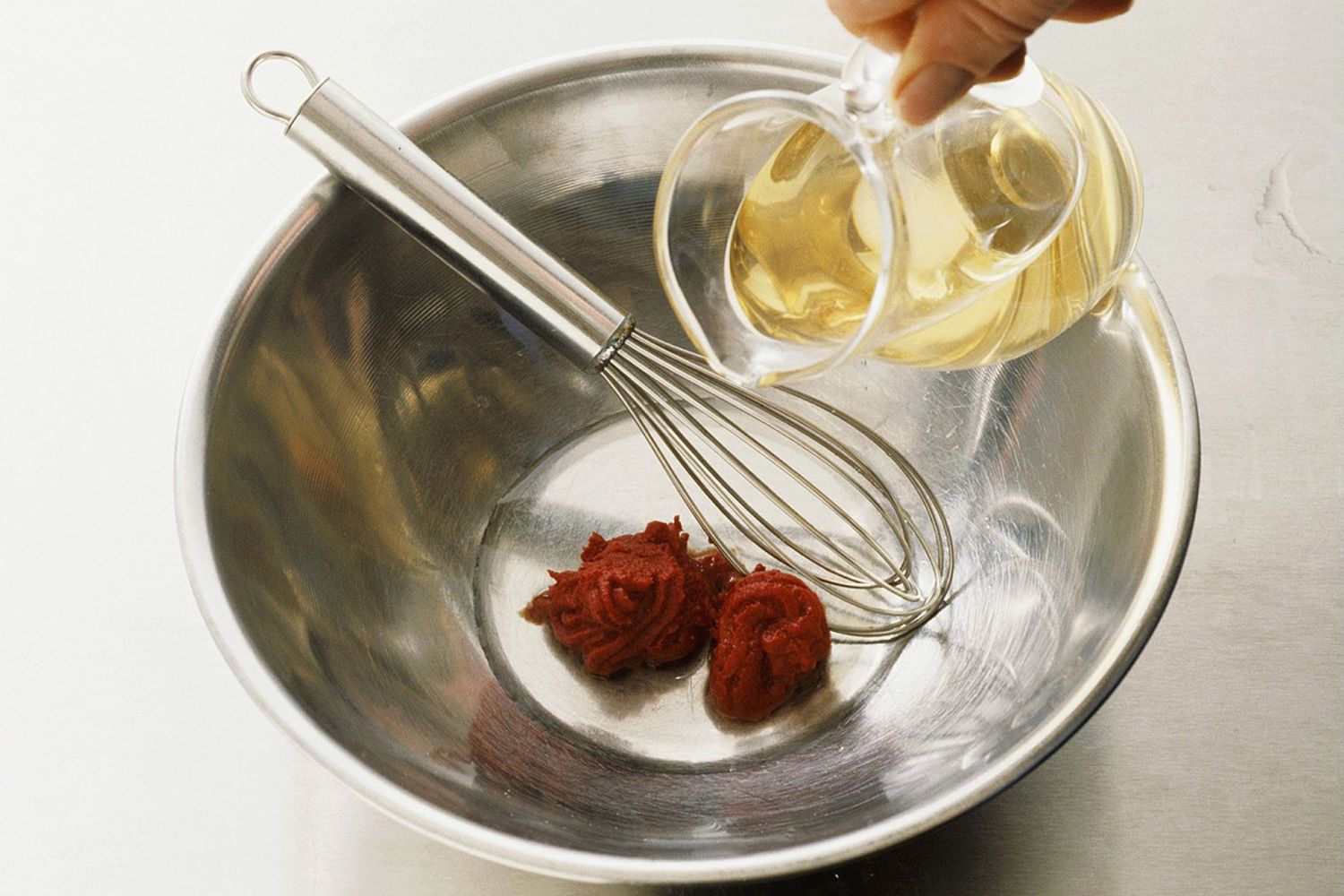 Step: 5/10
Peel and slice the shallots.
Step: 6/10
Peel and halve the garlic.
Step: 7/10
Add the shallots and garlic to the chicken and fry over a low heat.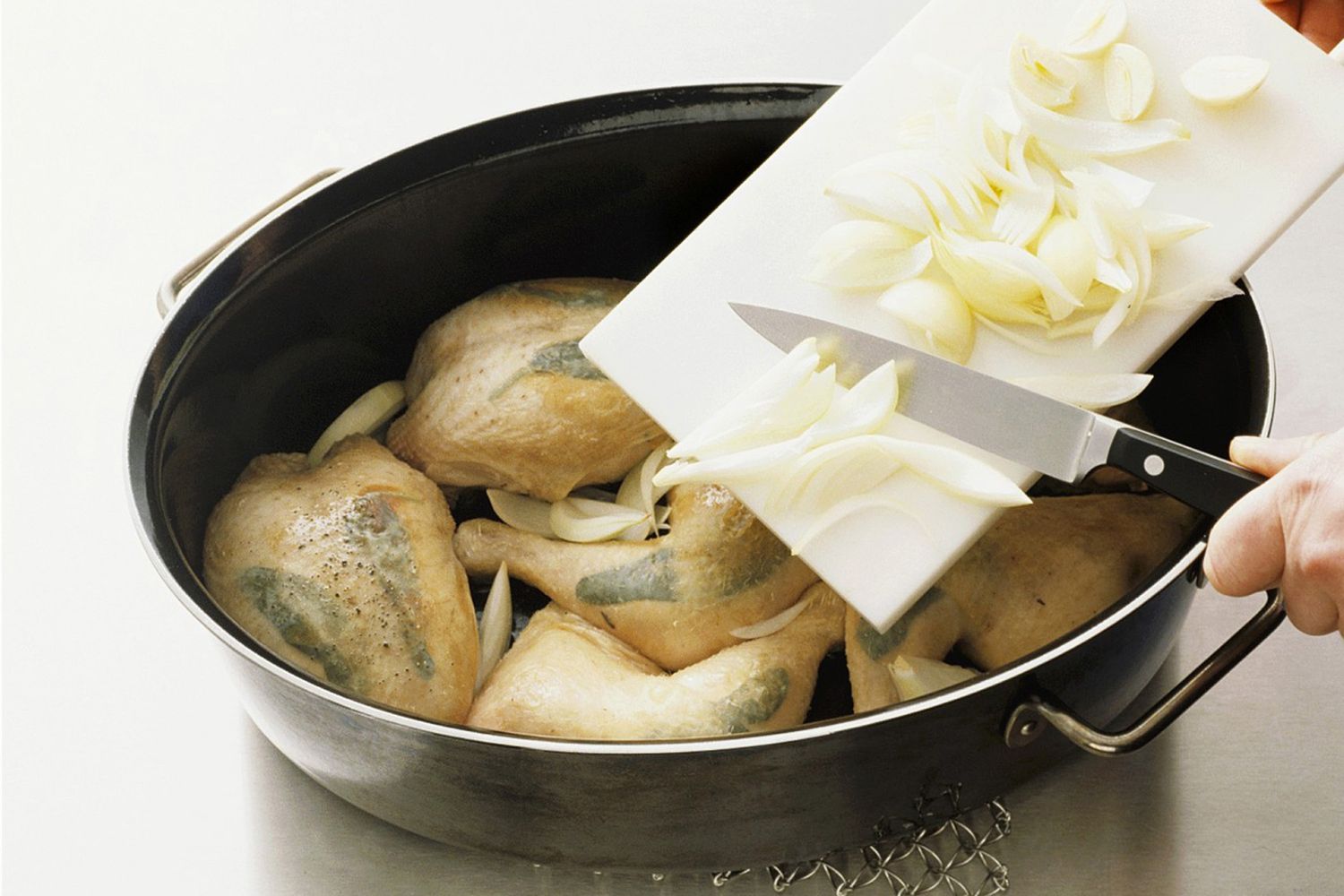 Step: 8/10
Pour over the wine-tomato mixture, and cook, covered, for 15 minutes.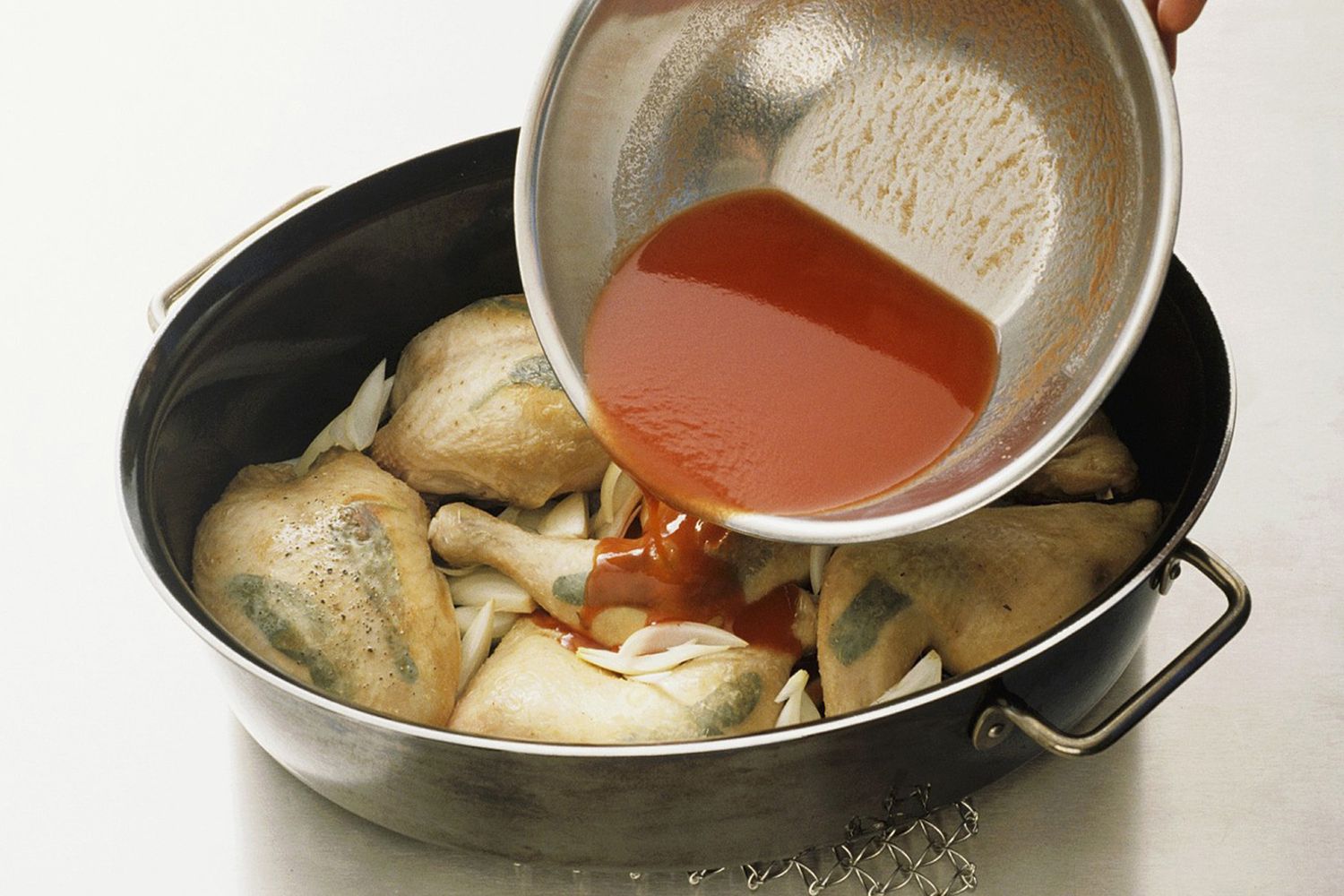 Step: 9/10
Meanwhile wash the peppers, halve, deseed and cut into strips.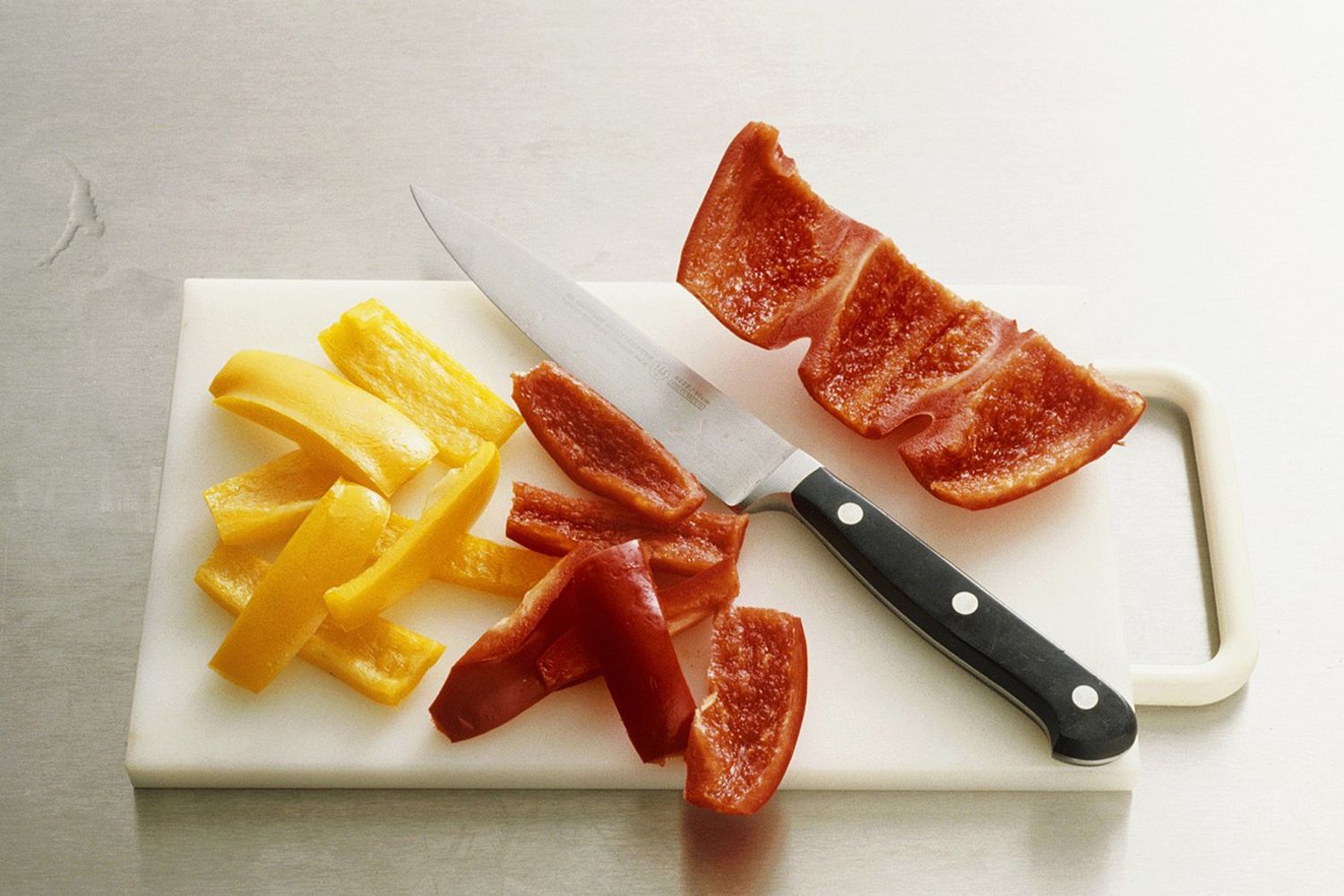 Step: 10/10
Add the peppers, olives, remaining herbs and the stock and cook for another 30 minutes until the chicken is cooked through. Serve with toasted bread.