Step: 1/8
Stir the roast veal and cream in a bowl until smooth. Add salt, pepper, chilli, garlic, ginger, lemon zest, fennel seeds, rosemary and fennel and mix well. Preheat the oven to 160°C (140°C fan, gas 3).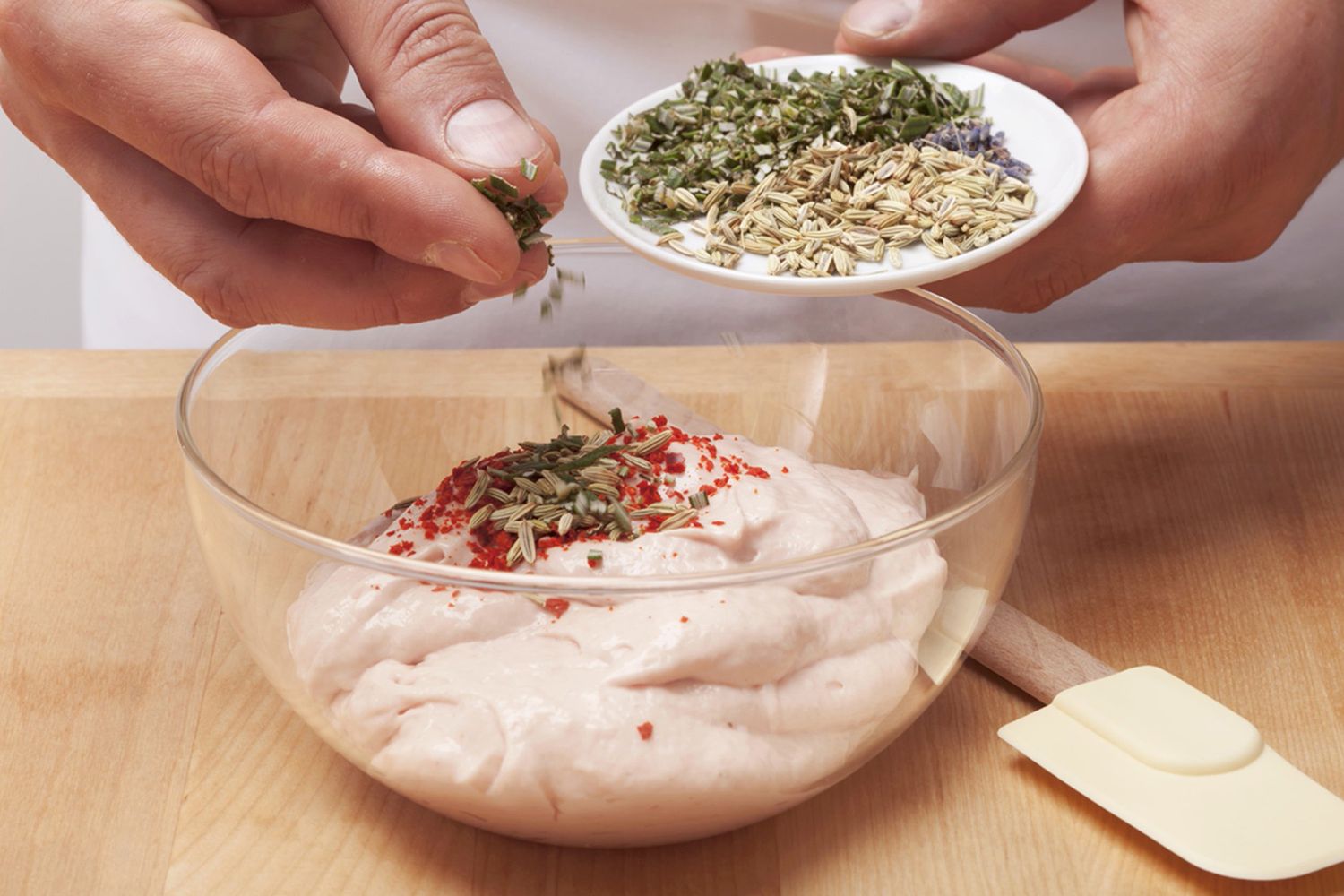 Step: 2/8
Pat the pork belly dry, place it, rind side down, on the work surface and season with salt and pepper.
Step: 3/8
Spread the roast veal mixture over the pork with a spatula to an even thickness.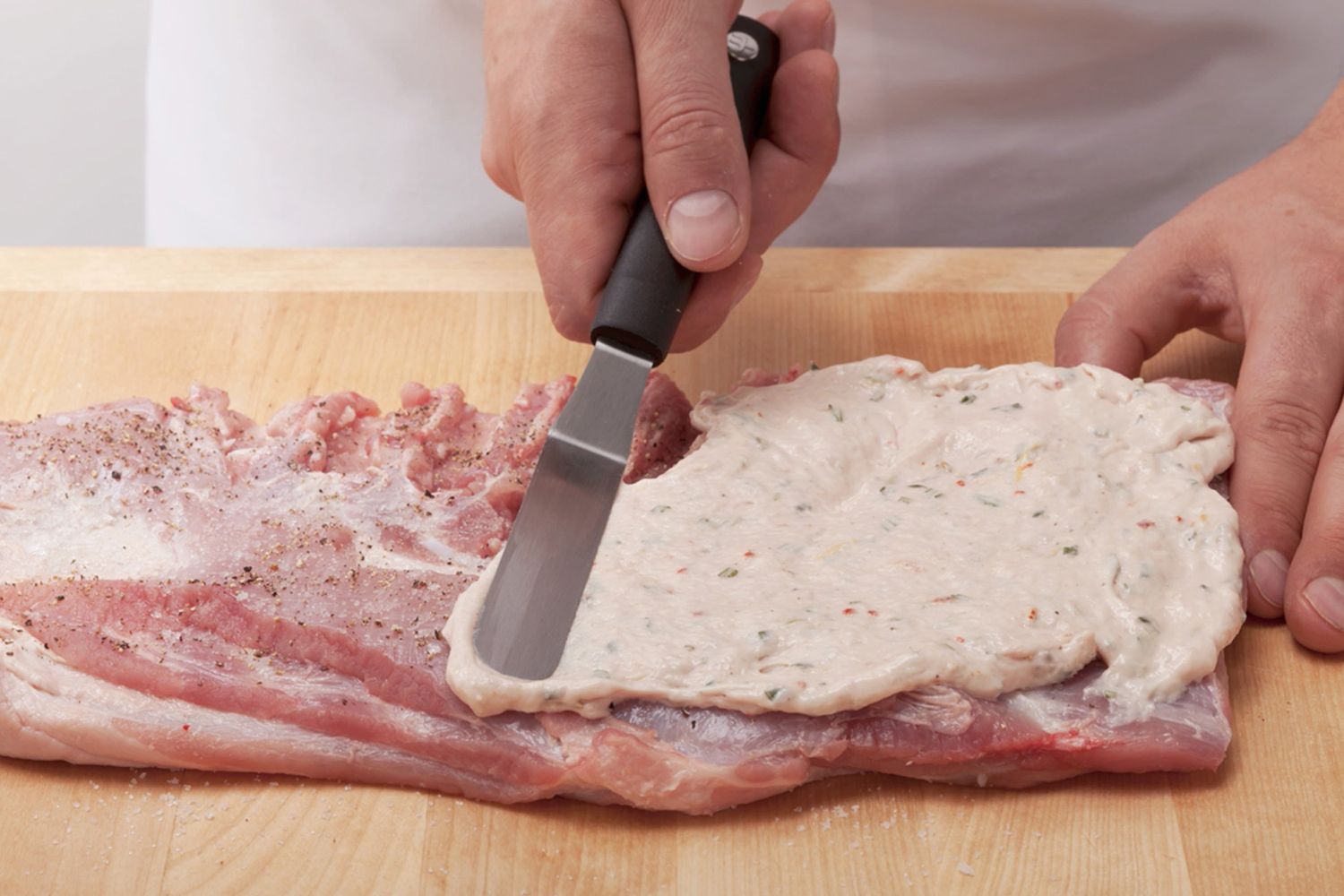 Step: 4/8
Roll up the belly from the long side.
Step: 5/8
Tie the roll with kitchen string all the way along to secure into shape.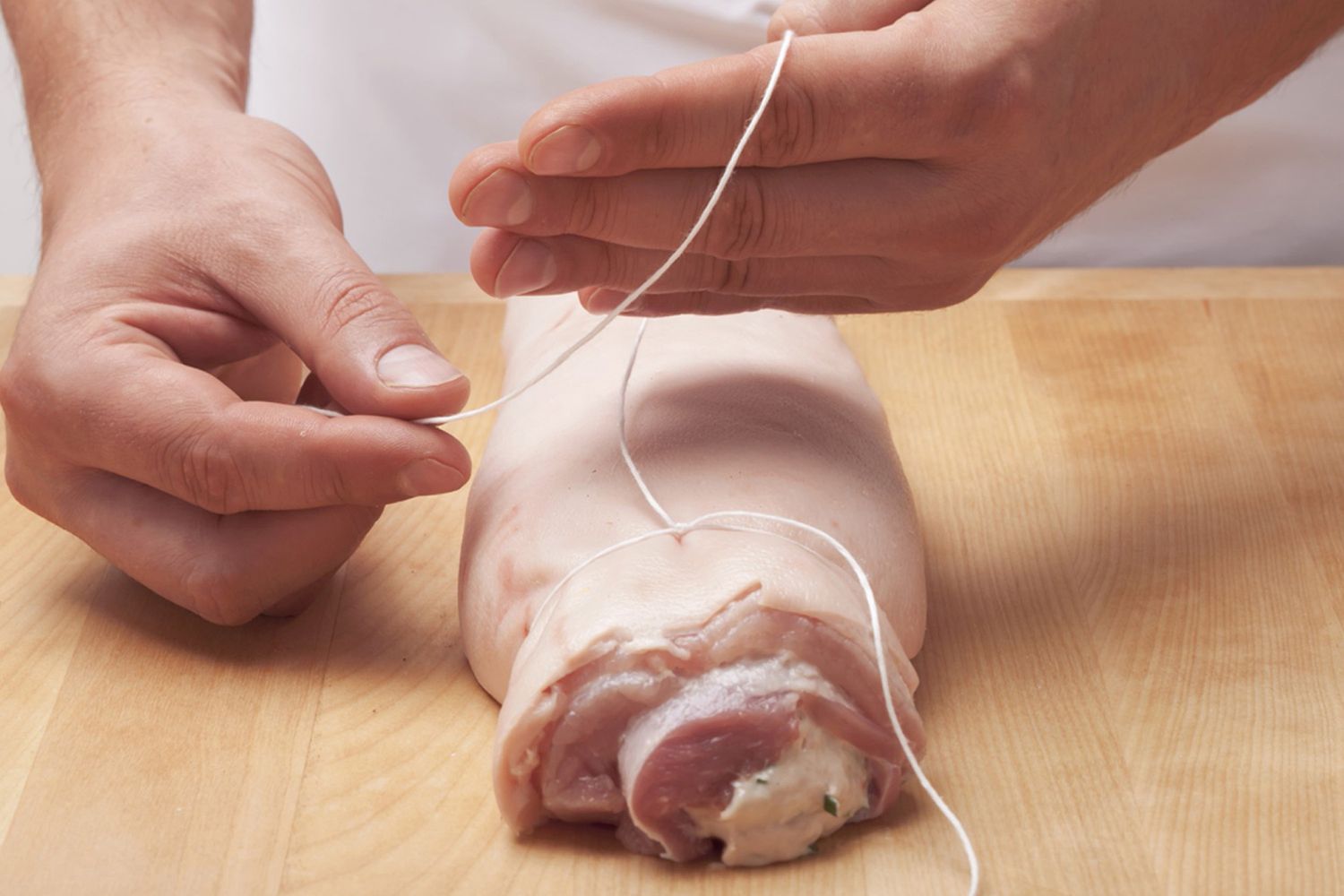 Step: 6/8
Place the string in a loop across the meat.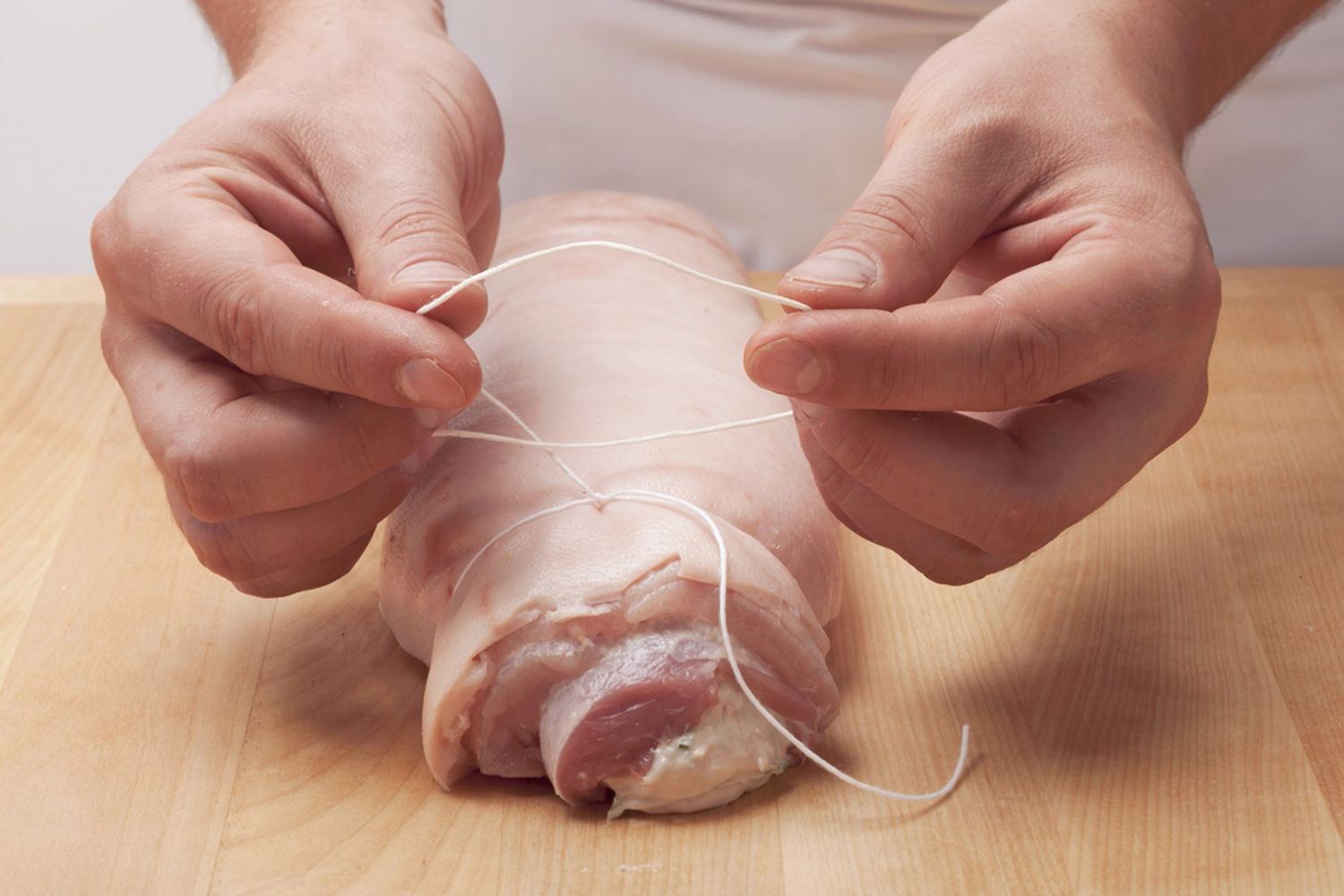 Step: 7/8
Pull the string under the roast and tighten. Repeat to tie the meat all the way along.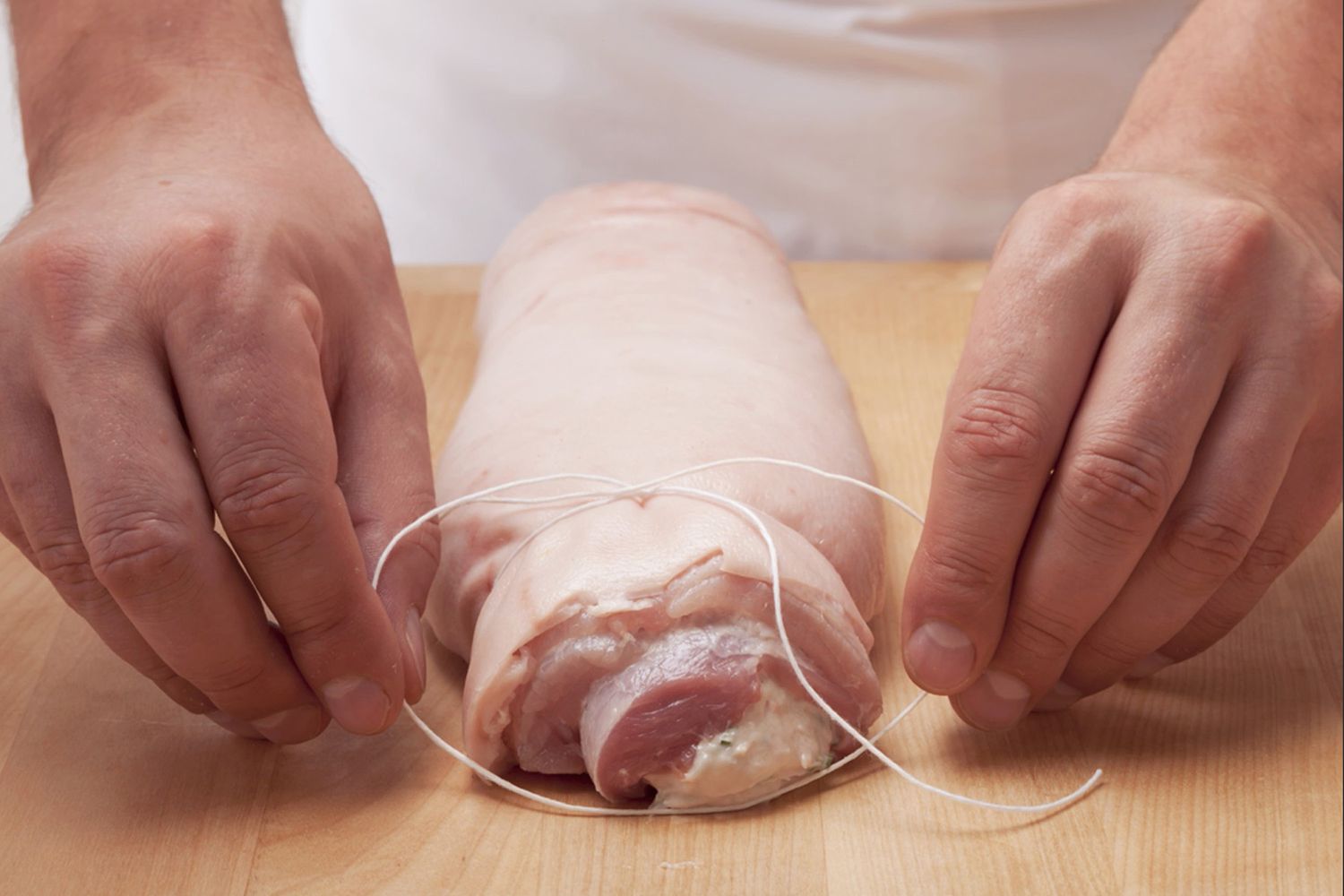 Step: 8/8
Place the pork on a rack over a roasting tin and roast in the oven for 1 hour. Increase the temperature to 220°C (200°C fan, gas 7) and roast the roll for another 20-30 minutes, turning occasionally and brushing the rind repeatedly with salt water. Remove the roll from the oven, cut into slices, remove the string and serve with salsa verde and Mediterranean vegetables.