Step: 1/13
For the dough, mix the flour with salt and bicarbonate of soda. Add the very cold butter, cut into small cubes, and rub in until the mixture resembles breadcrumbs. Gradually add the kefir or yogurt and knead everything to form a supple, slightly moist dough. Wrap in cling film and allow to rest for at least 2 hours in the fridge.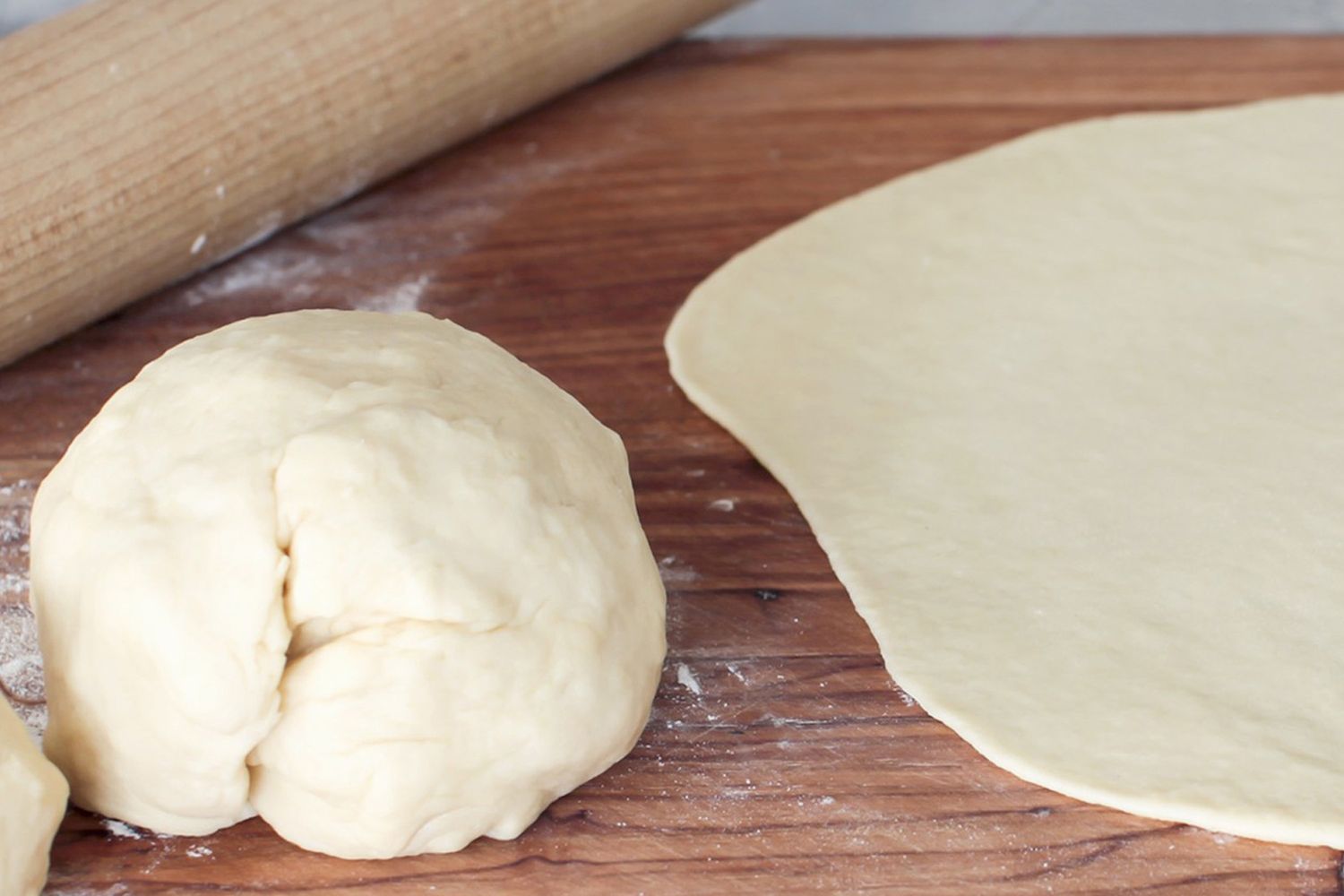 Step: 2/13
Meanwhile, mix the ingredients for the pancakes. Heat some oil in the pan and fry ladles of the batter to make 4-5 thin pancakes. Pile on a plate and allow to cool.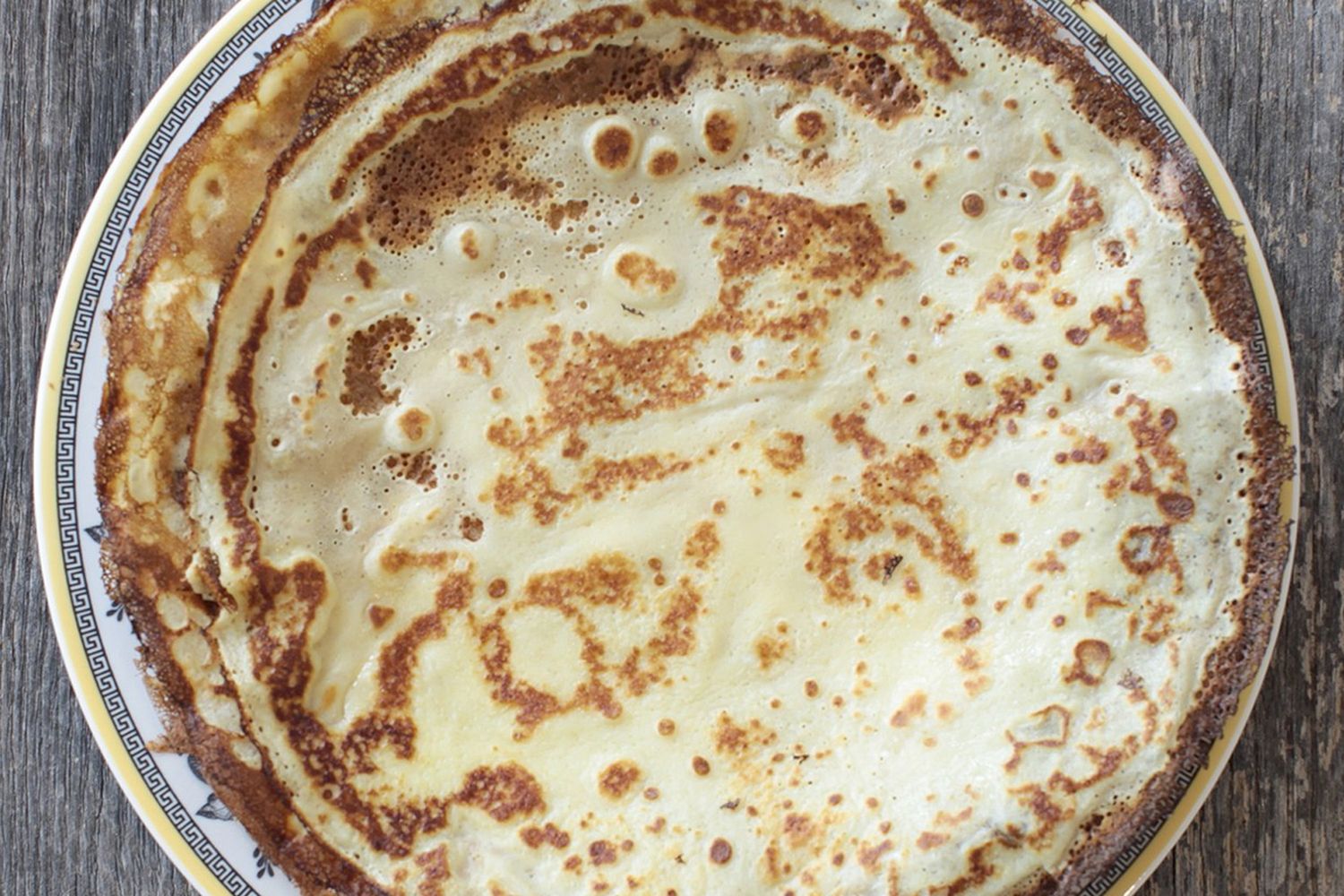 Step: 3/13
Clean and chop the mushrooms.
Step: 4/13
Cut the chicken.
Step: 5/13
Wash the cabbage, remove the thick ribs and cut the cabbage into very fine strips.
Step: 6/13
Wash the spring onions and chop finely with the garlic.
Step: 7/13
For the filling, brown the buckwheat in 1 tsp oil until lightly browned. Add 2 cups of water, bring to the boil over a high heat and simmer for 10 minutes. Remove from the heat and allow to soak for another 5 minutes. Pour into a strainer and drain. Fry the mushrooms with the cabbage and garlic in hot oil, add the meat and onions and fry all together for 5 minutes, stirring occasionally. Add the buckwheat and dill and season with salt, pepper, cumin and cayenne. Allow to cool. Add the cream, sour cream and eggs to the filling and season again.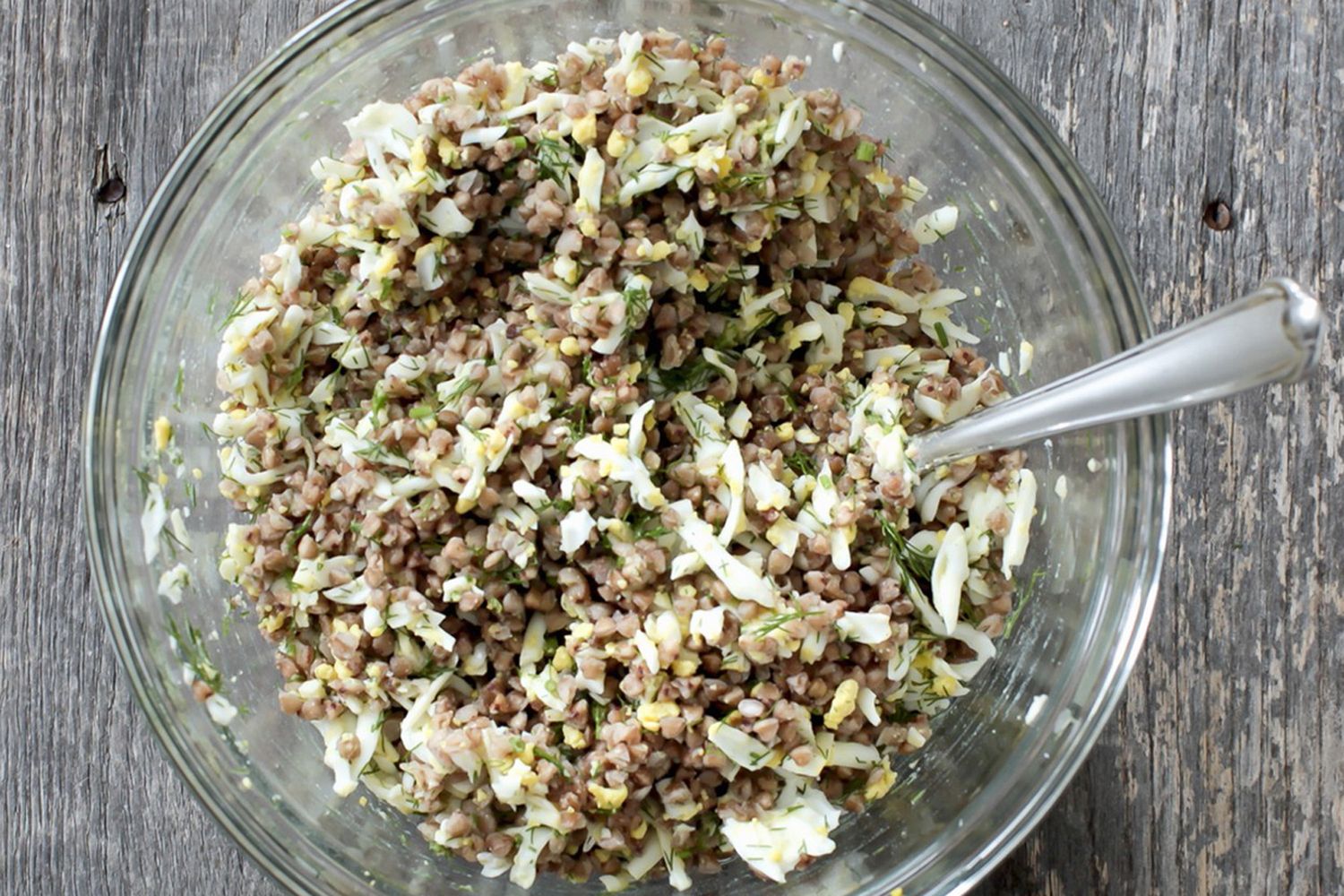 Step: 8/13
Remove the dough from the fridge. Roll out one third on the lightly floured work surface. Line a greased ovenproof dish with the dough, so it slightly hangs over the edge.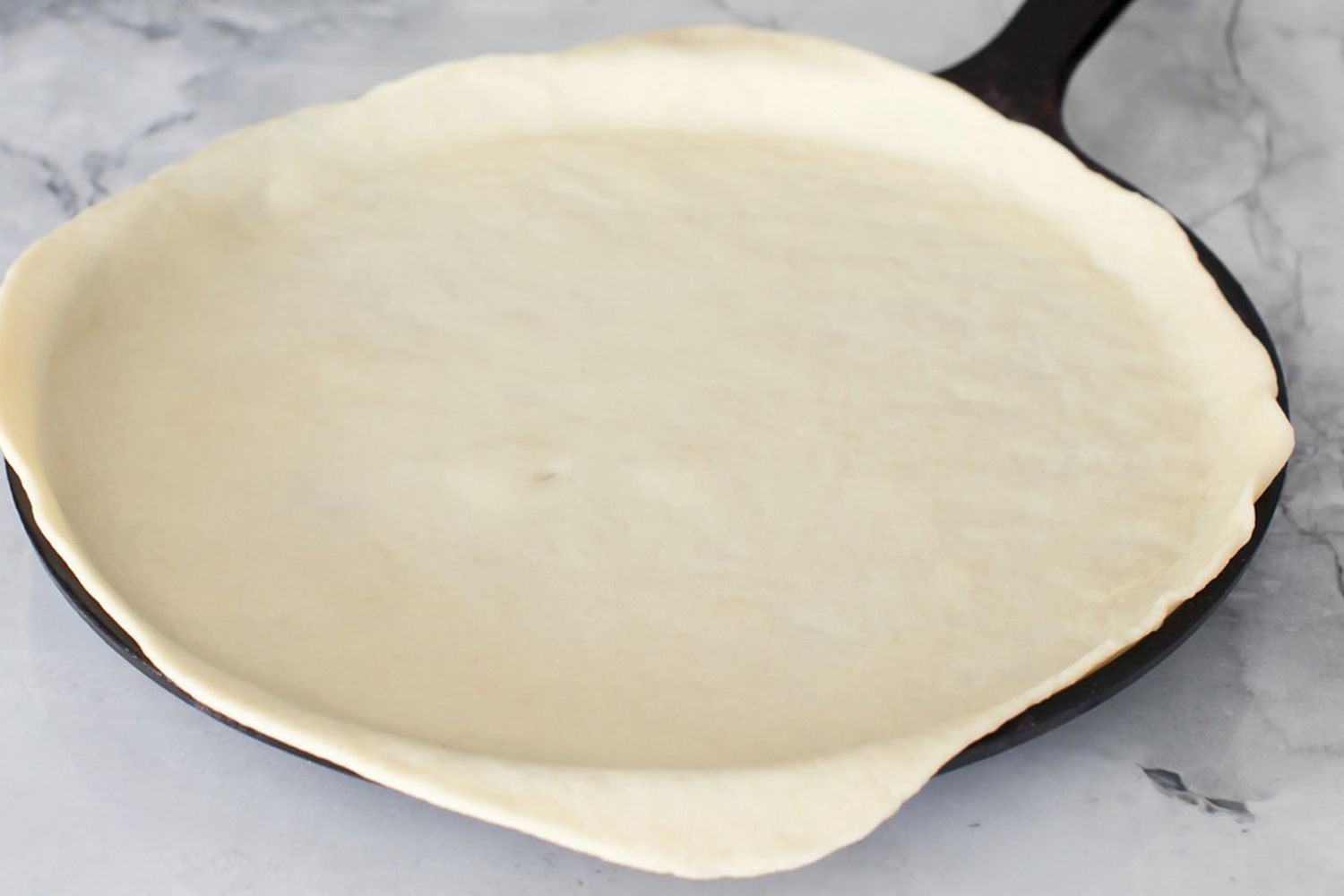 Step: 9/13
Place the dough in the base of the pan with a pancake.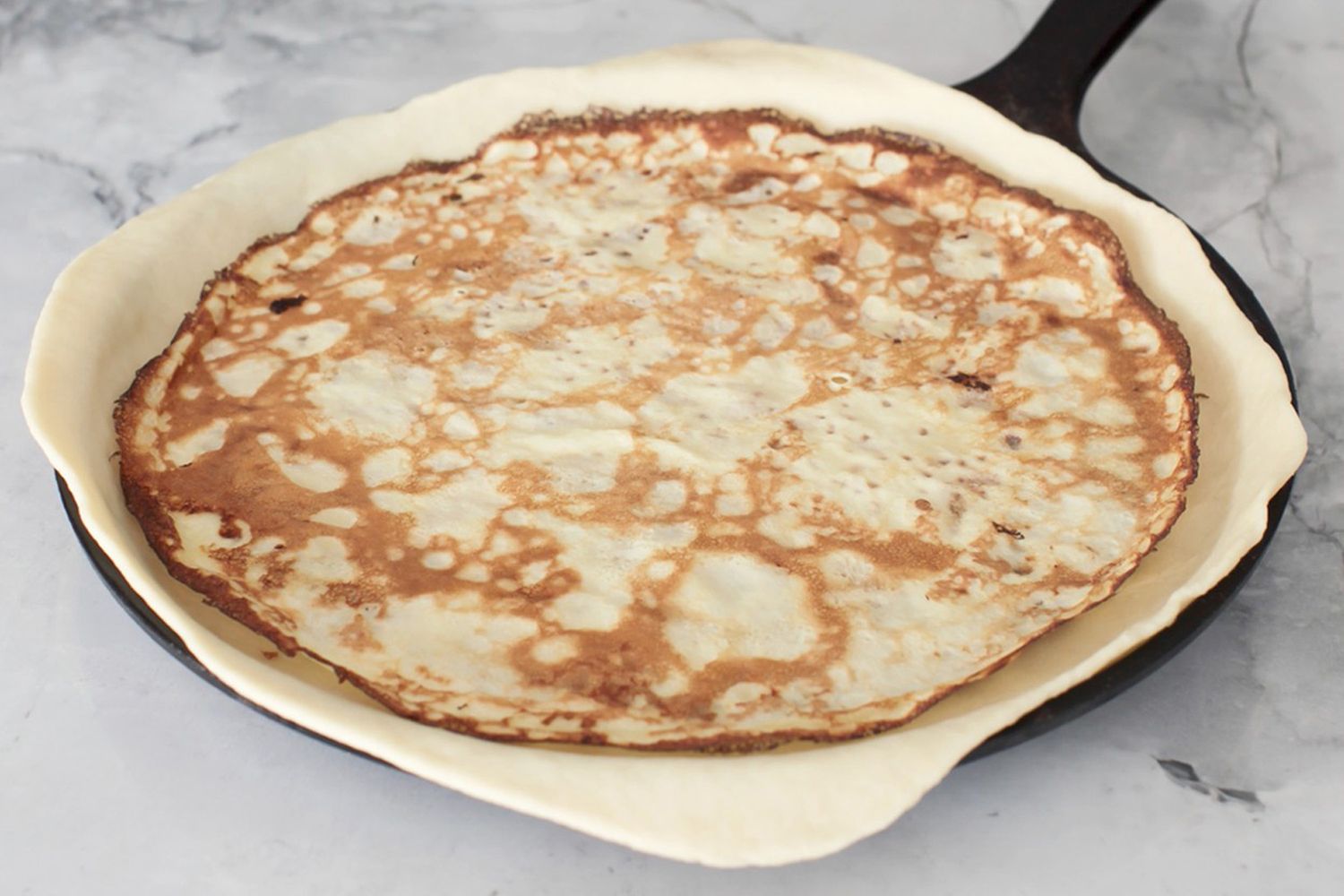 Step: 10/13
Spread with 3-4 tbsp of the filling.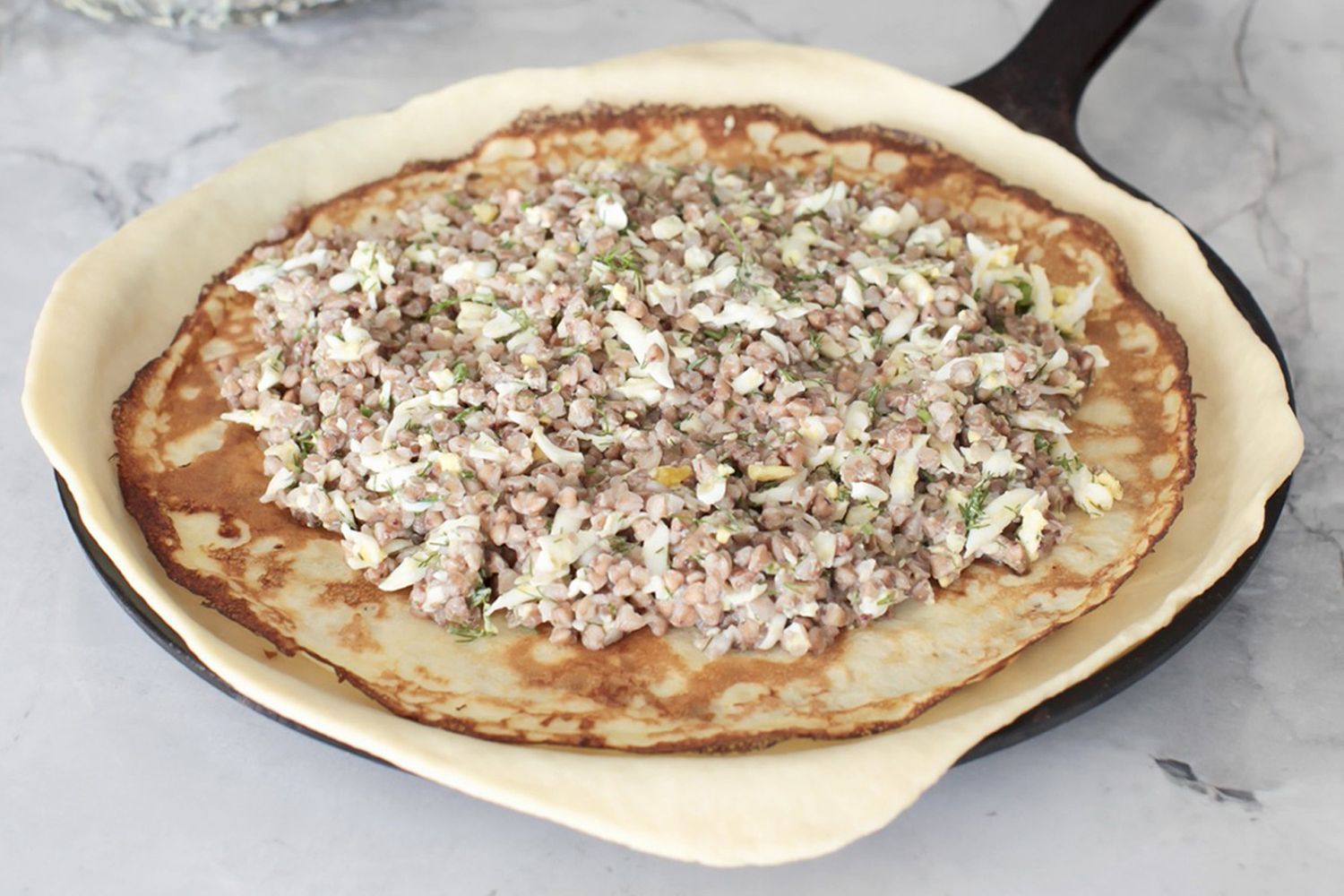 Step: 11/13
Cover with a pancake. Pile the rest of the filling and the pancakes on top of each other, placing a little more filling in the centre so that the pie is curved upwards like a semicircle. Finish with a pancake.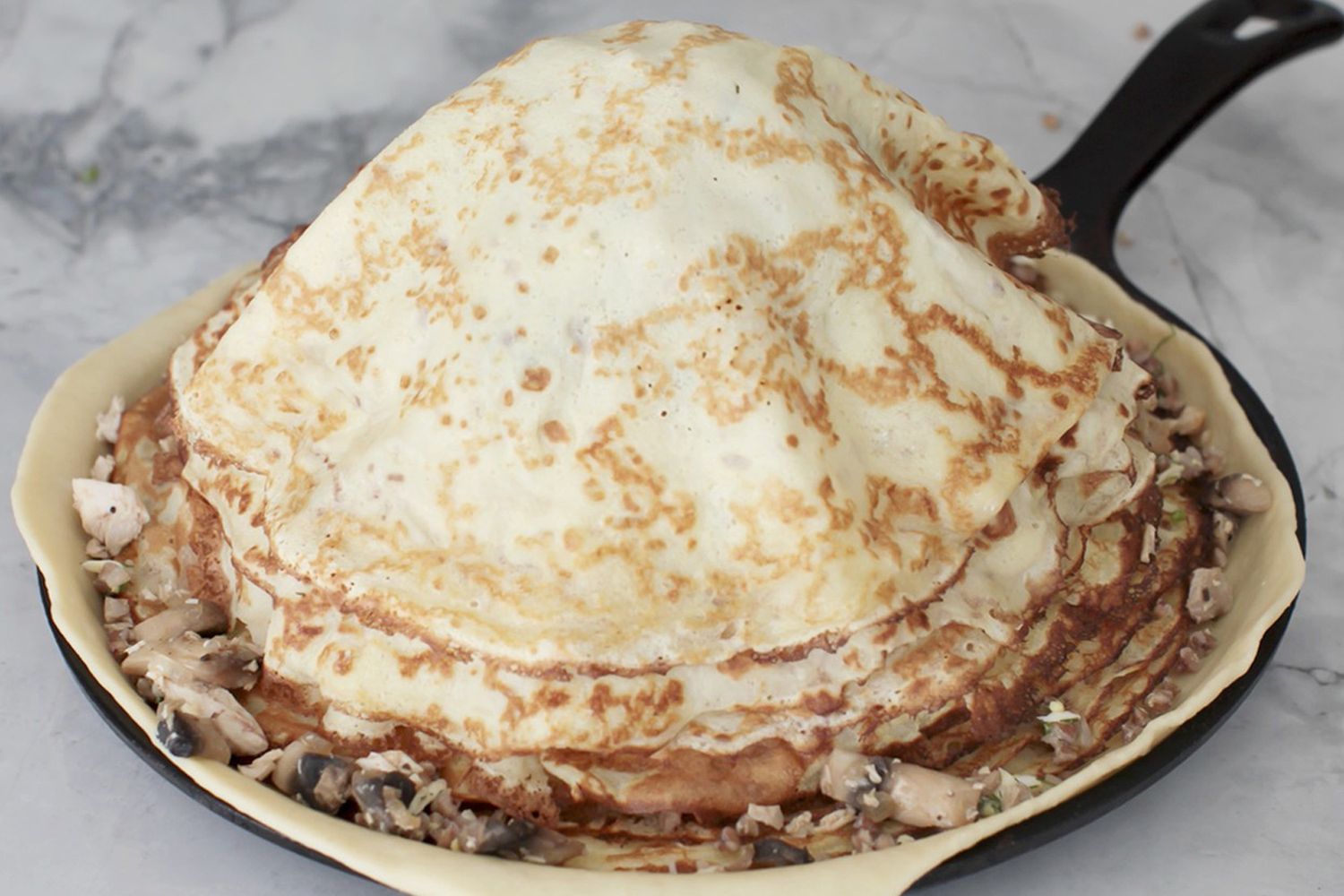 Step: 12/13
Roll out the remaining dough on the floured surface, cut out a round and use to cover the pie. Press the dough edges and roll inwards. Preheat the oven to 180°C (160°C fan, gas 4).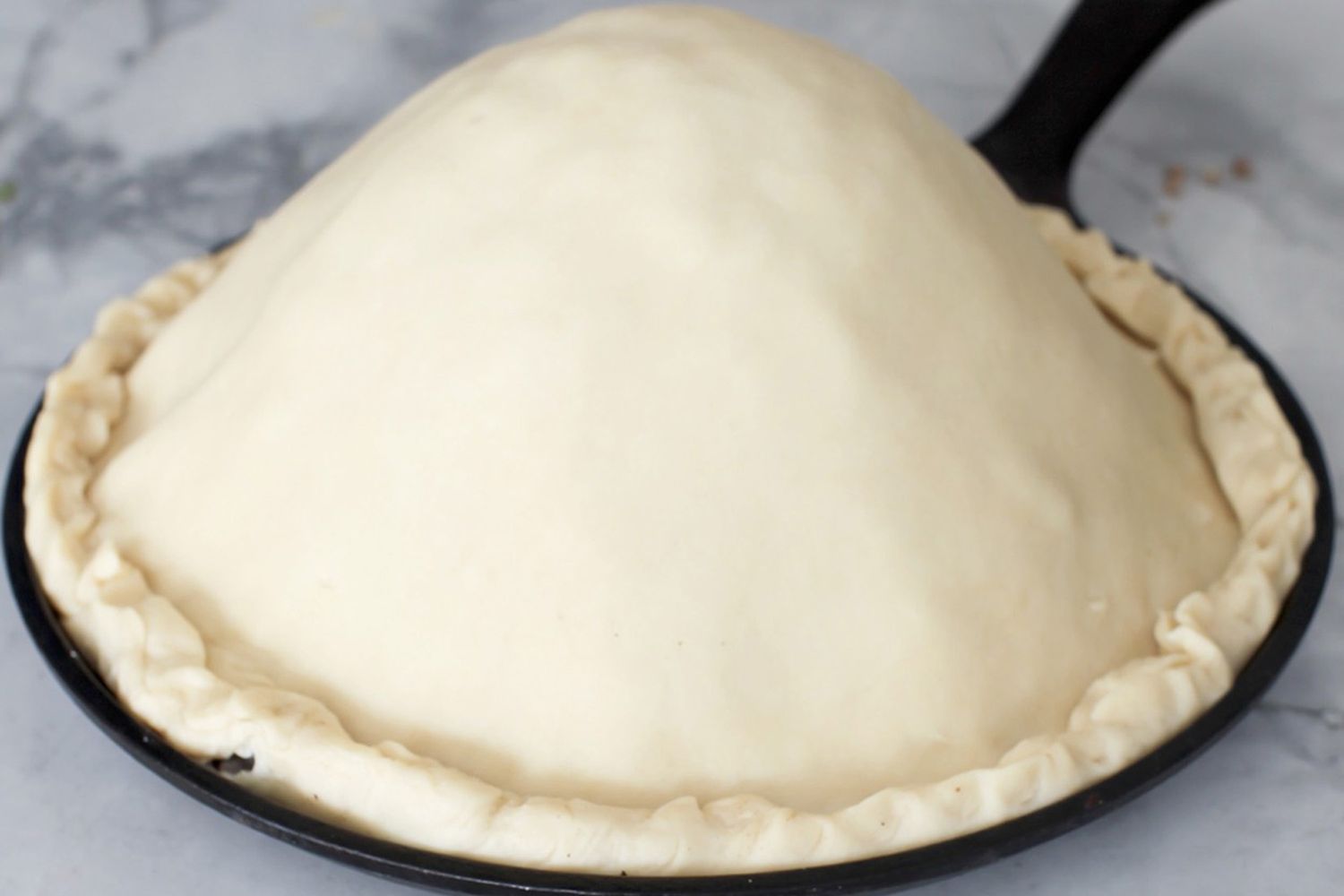 Step: 13/13
Pierce a steam hole at the highest point of the pie. Roll out the dough offcuts again and cut out shapes to decorate the pie. Place a twisted ring of dough around the steam hole. Brush the pie with milk and bake for 1 hour until golden brown. Serve hot or warm with chicken gravy if desired.