Step: 1/17
Peel and slice the onion.
Step: 2/17
Wash and halve the pepper, deseed and cut into strips.
Step: 3/17
Dice the bacon.
Step: 4/17
Heat the oil in a pan.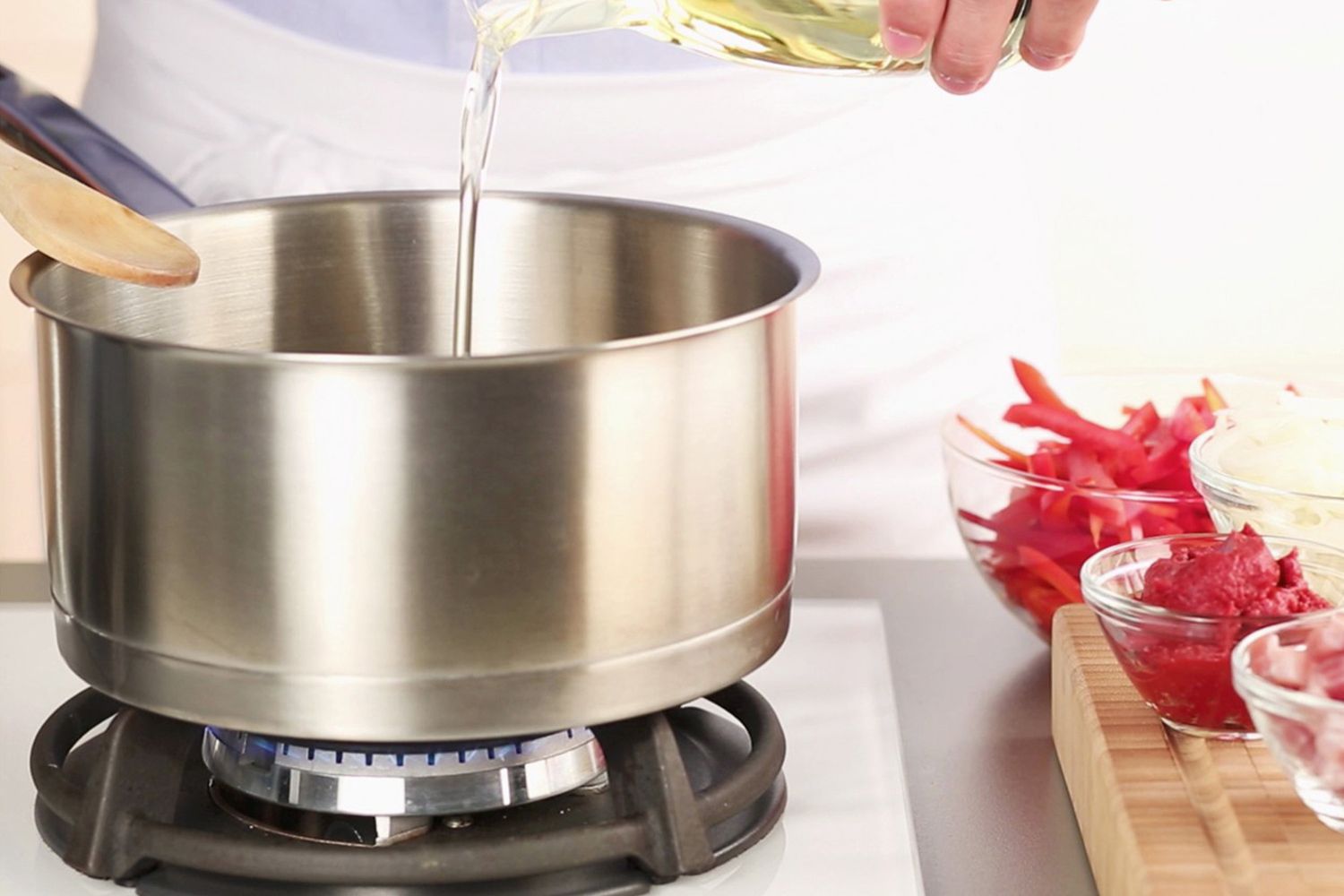 Step: 5/17
Saute the bacon with the onions and pepper for 4-5 minutes.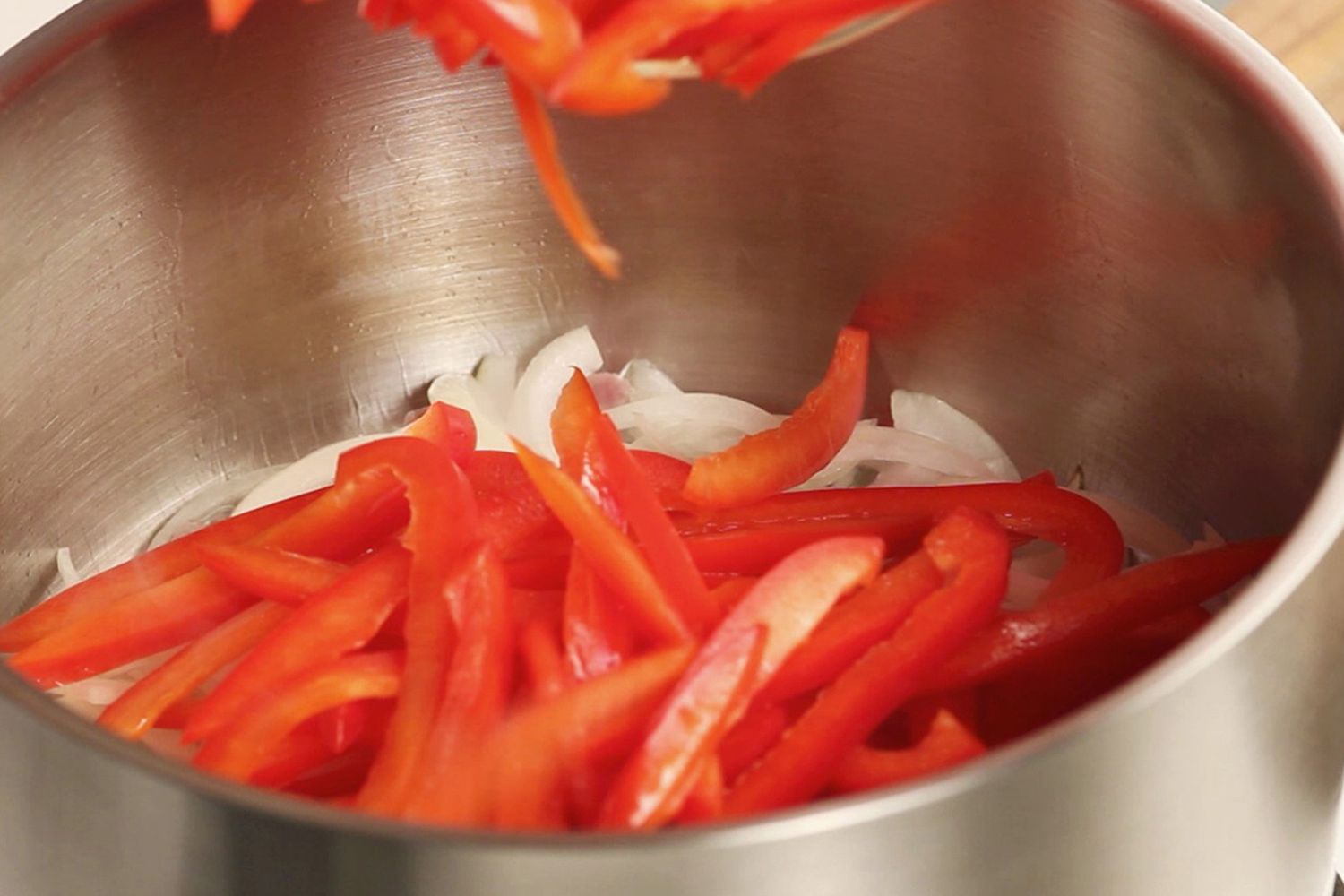 Step: 6/17
Add the tomato puree and stir for 1 minute.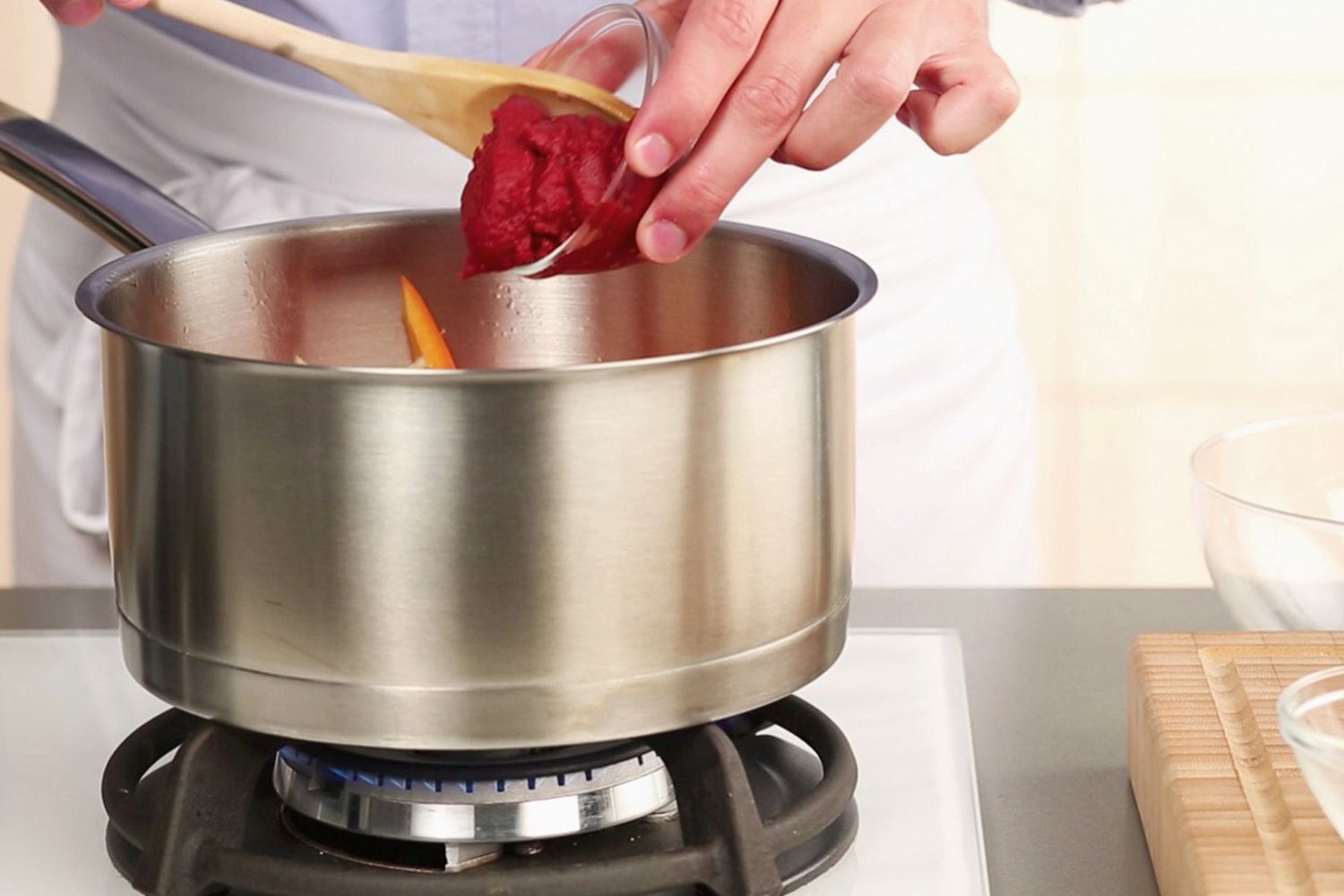 Step: 7/17
Pour in the stock.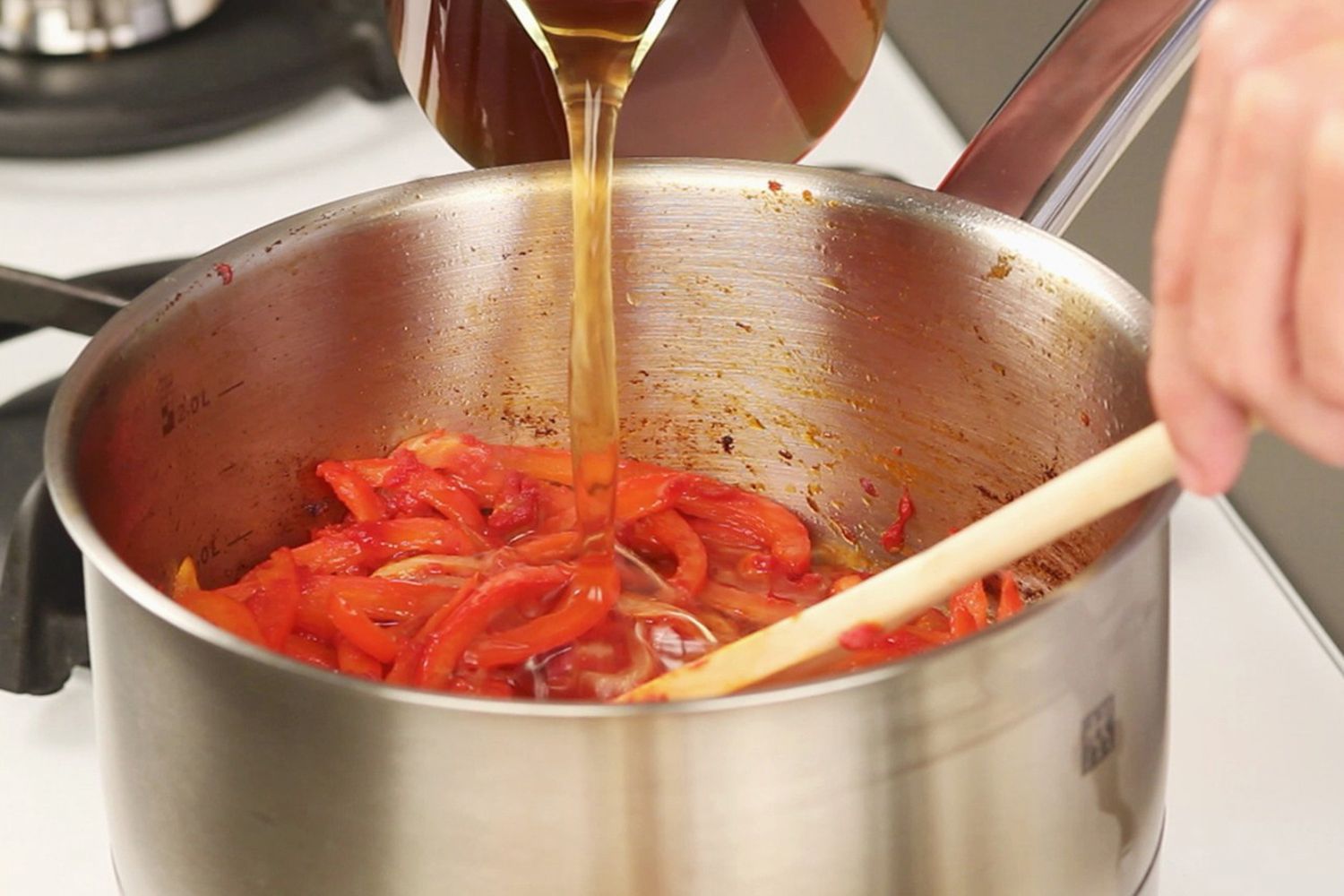 Step: 8/17
Pour the stock.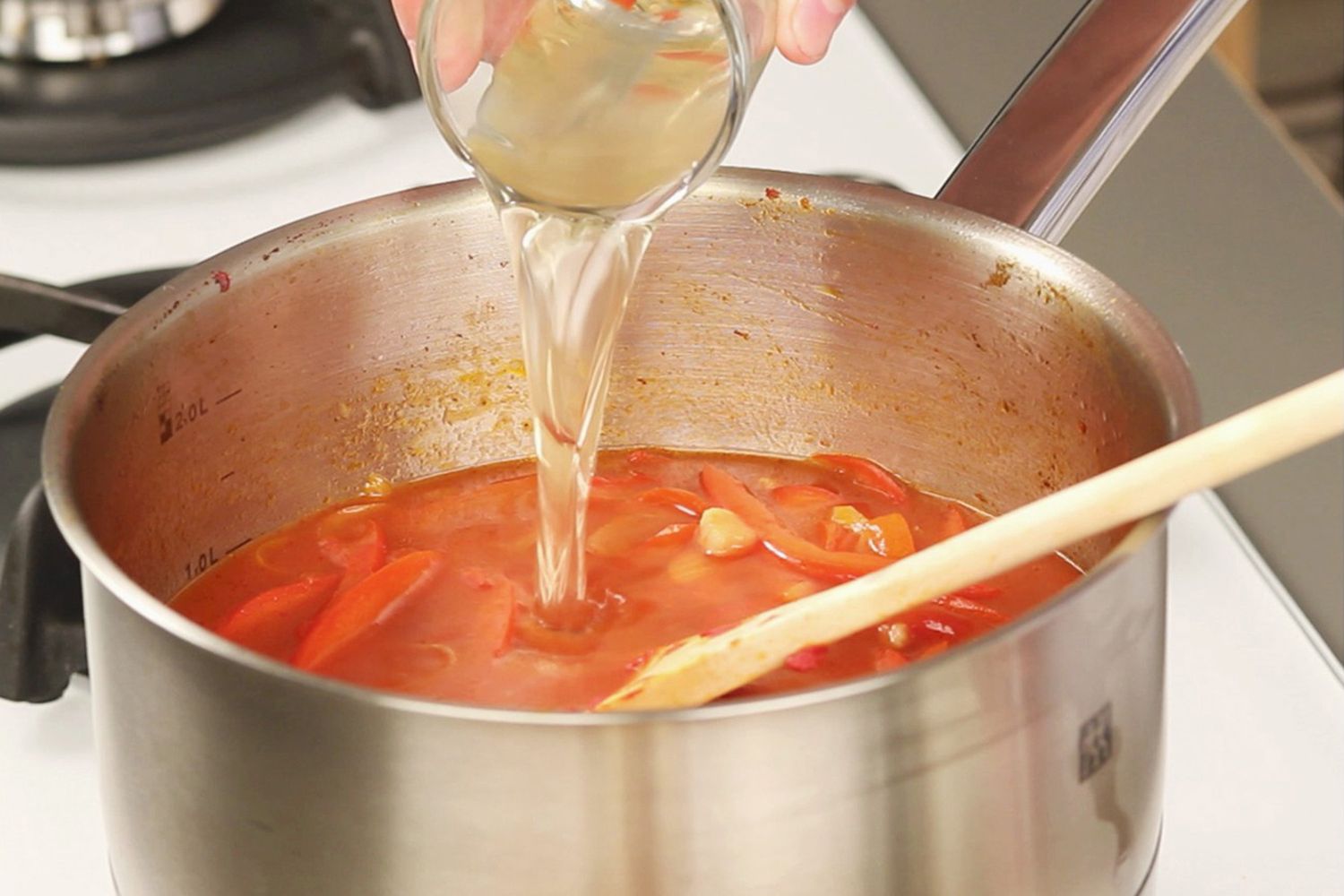 Step: 9/17
Bring to the boil, add the bay leaves, reduce the heat and simmer for 10 minutes until tender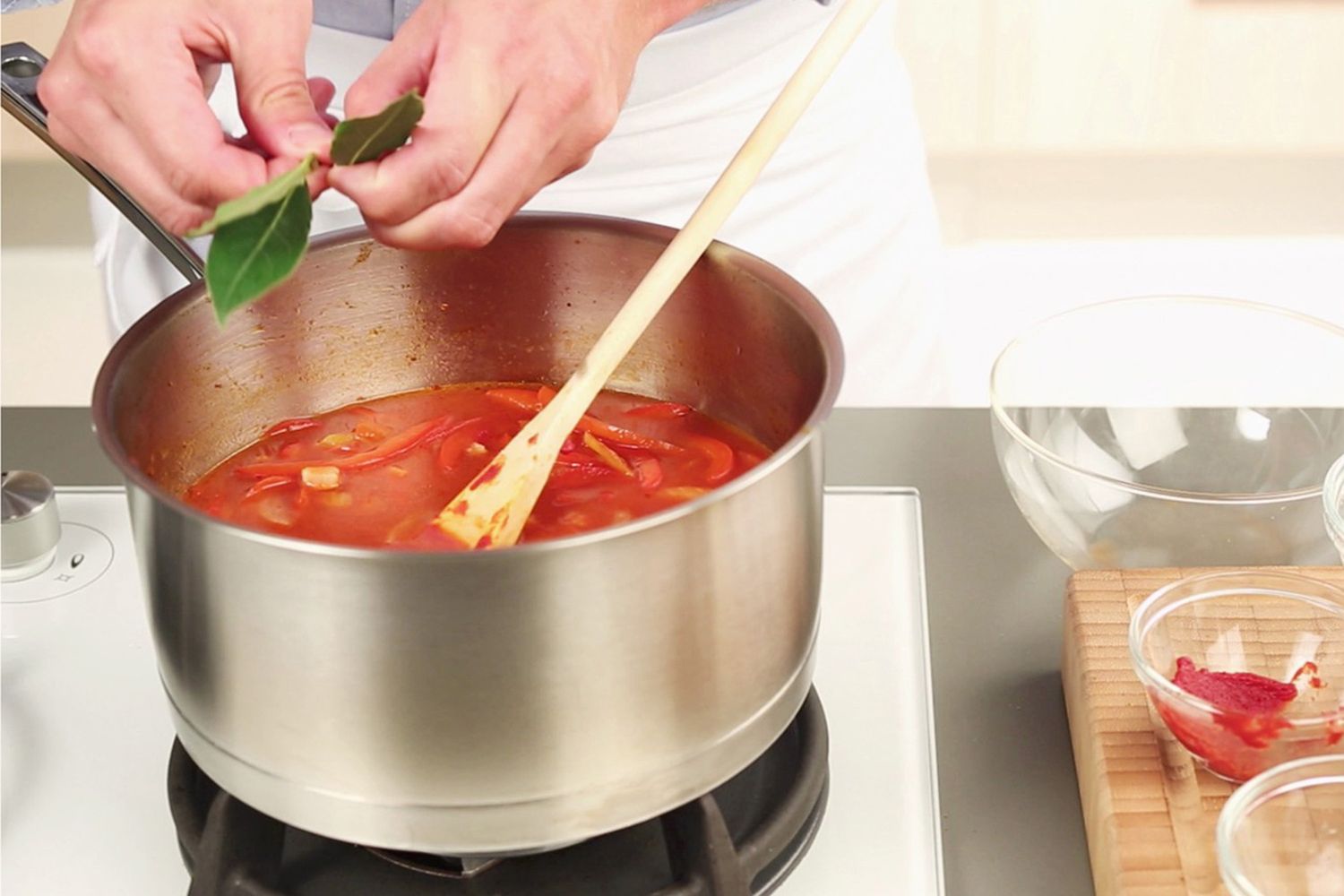 Step: 10/17
Meanwhile, cut the gherkins into strips.
Step: 11/17
Cut the meat into strips and dice the kassler.
Step: 12/17
Add everything to the soup.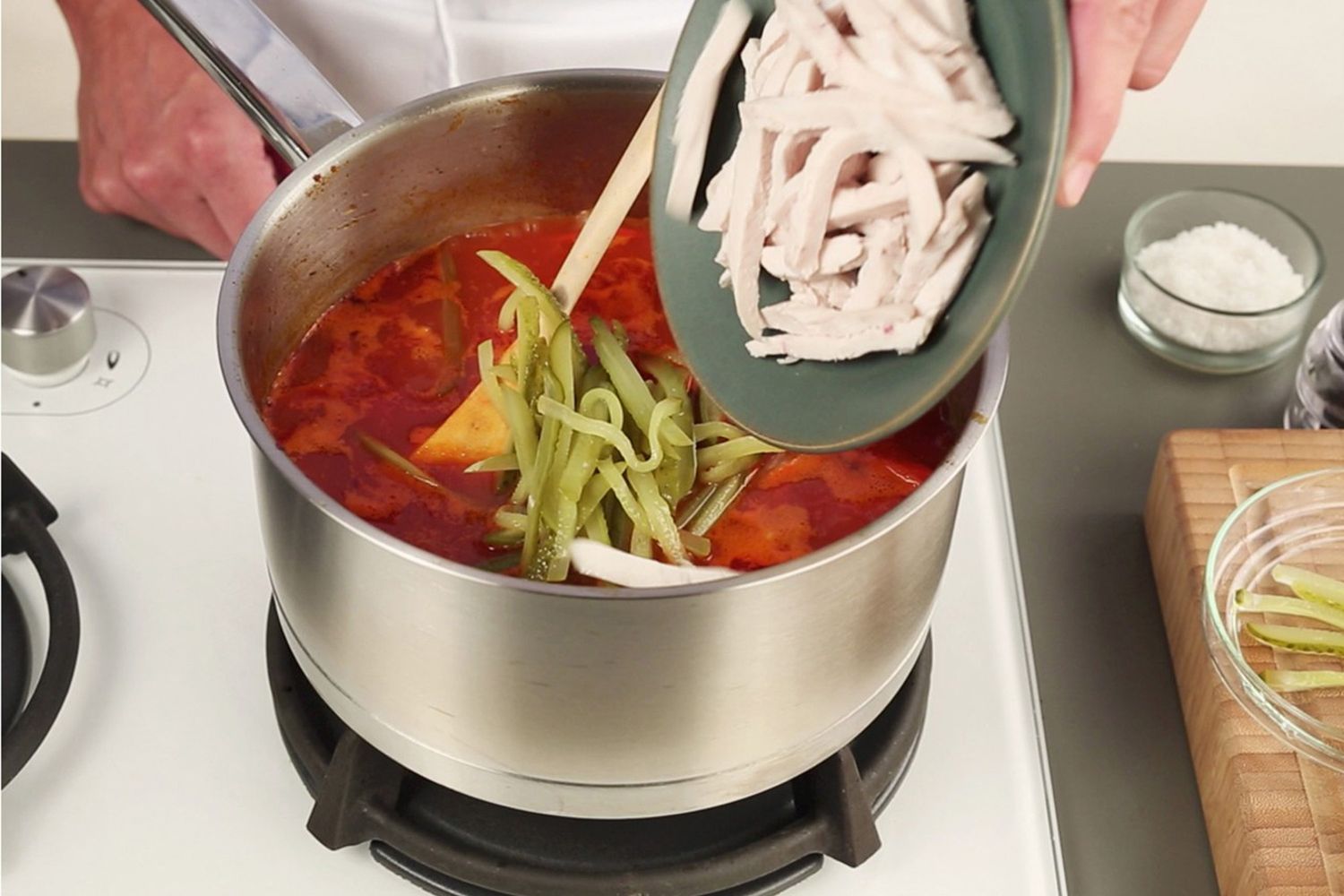 Step: 13/17
Bring to the boil.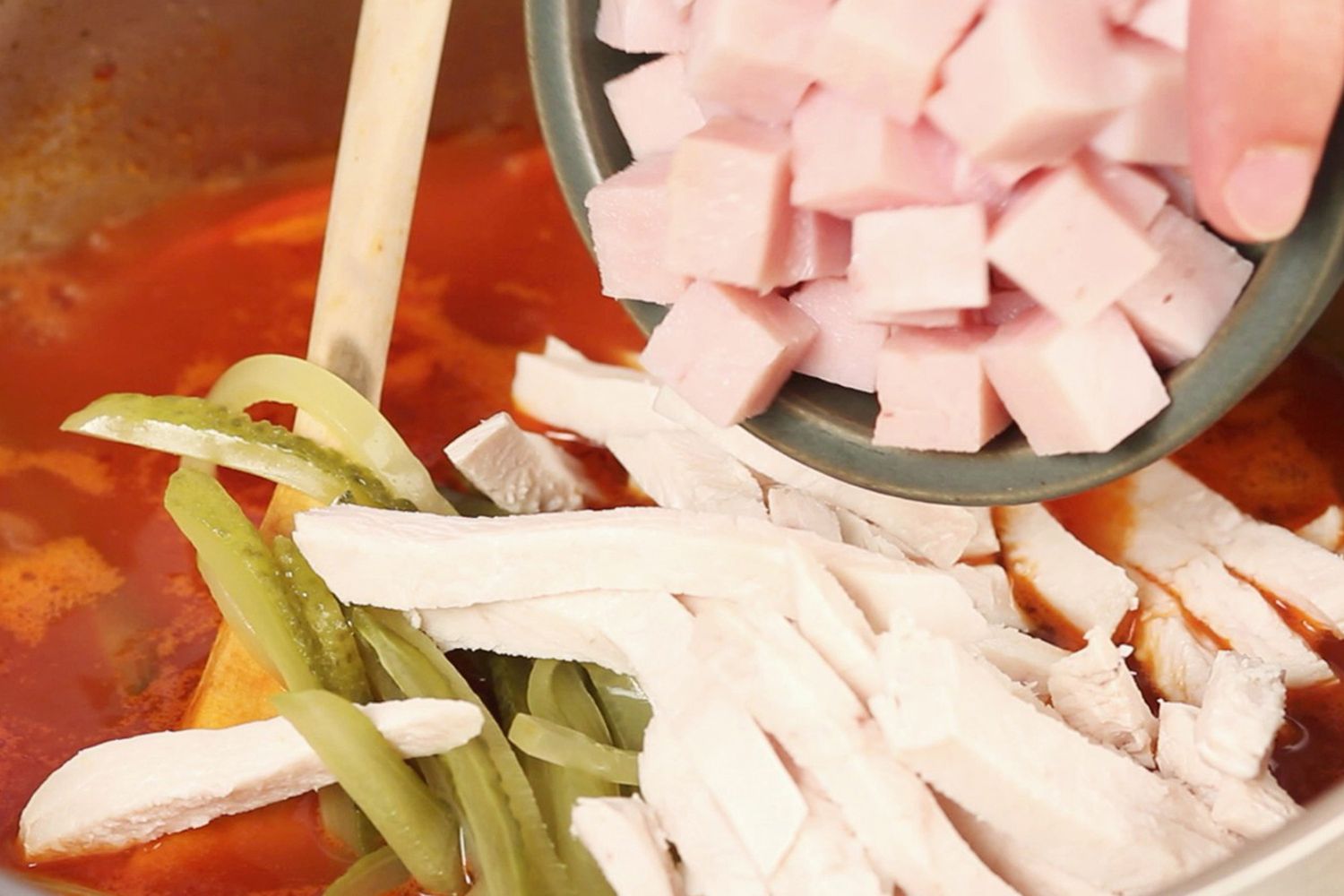 Step: 14/17
Stir in 60g sour cream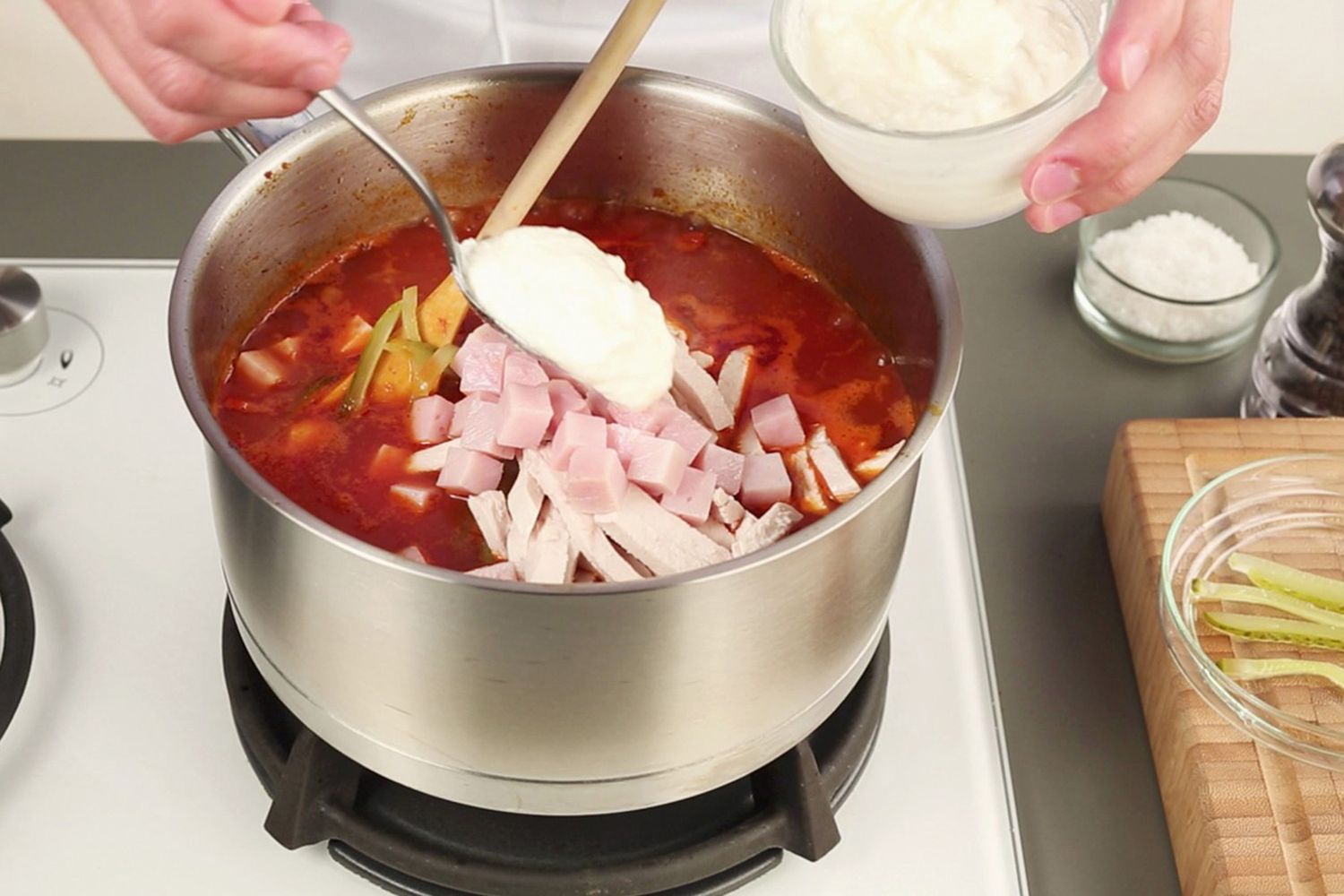 Step: 15/17
Season with lemon juice.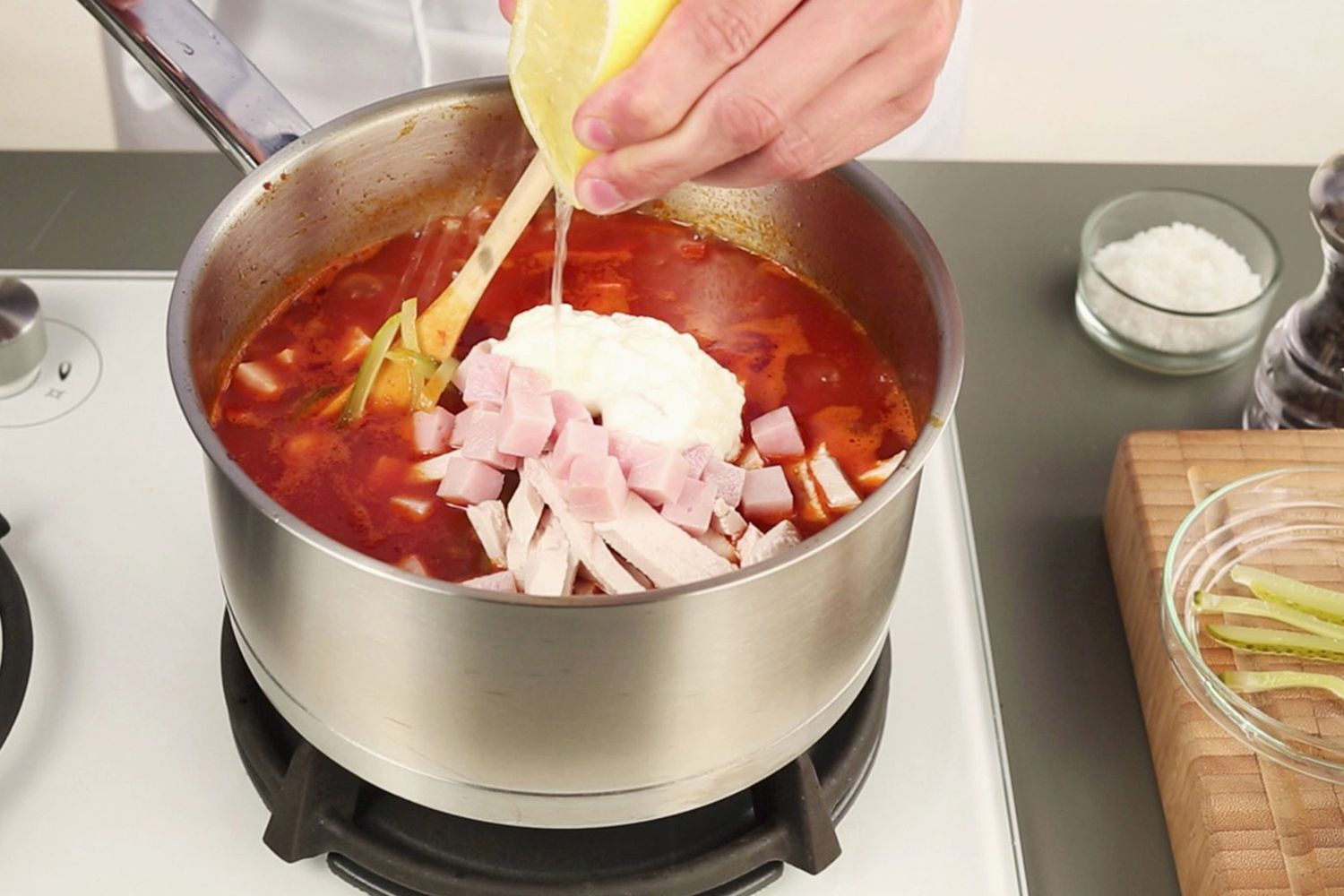 Step: 16/17
Season with salt and pepper to taste.
Step: 17/17
Serve garnished with the remaining sour cream and fresh herbs.