Step: 1/5
Wash the potatoes and cook in a pot of boiling salted water for about 15-20 minutes until tender. Peel and finely chop the garlic and onions. Drain and peel the potatoes. Wash the courgettes. Cut the potatoes and courgettes into 1cm cubes.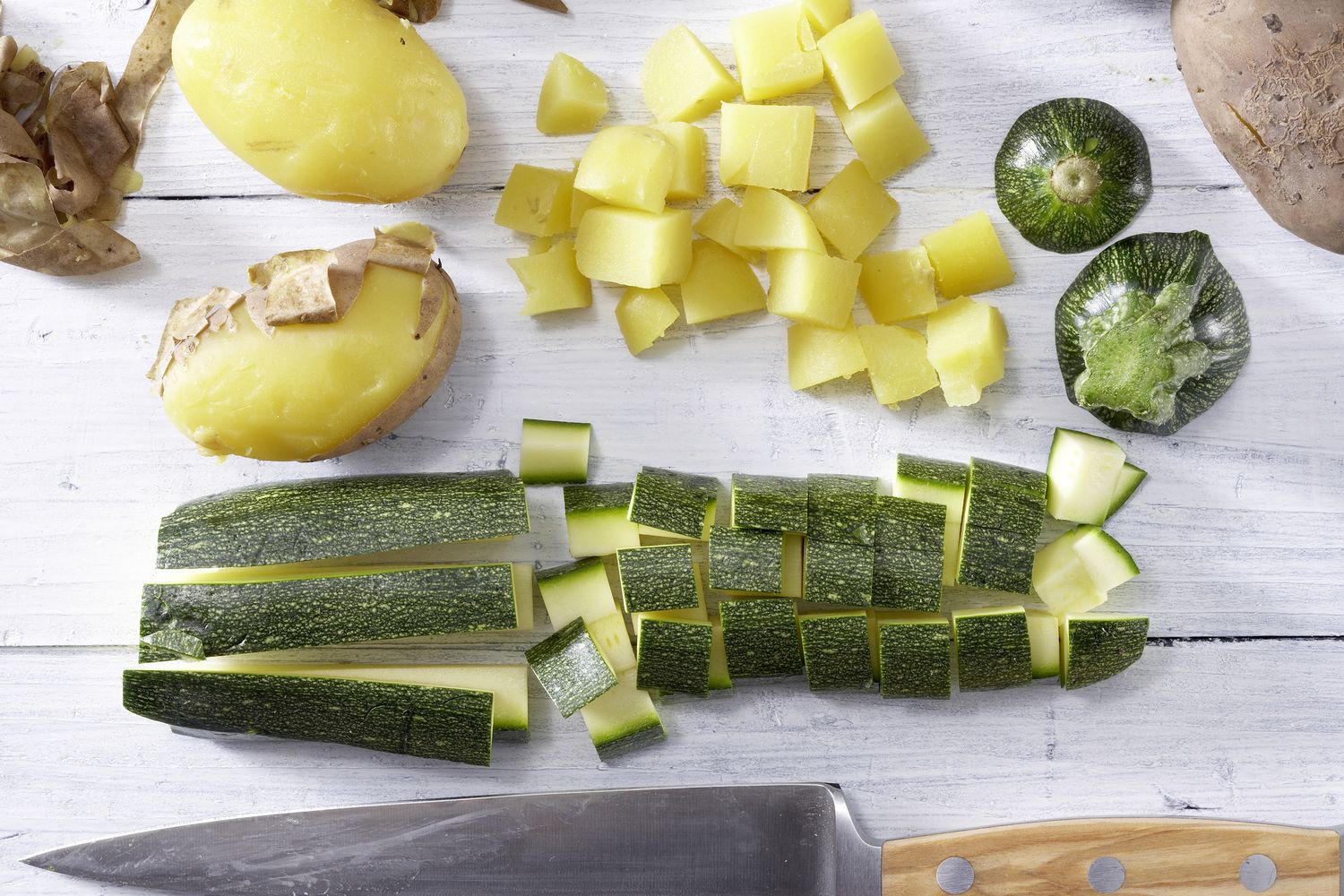 Step: 2/5
Cut the Serrano ham into thin strips.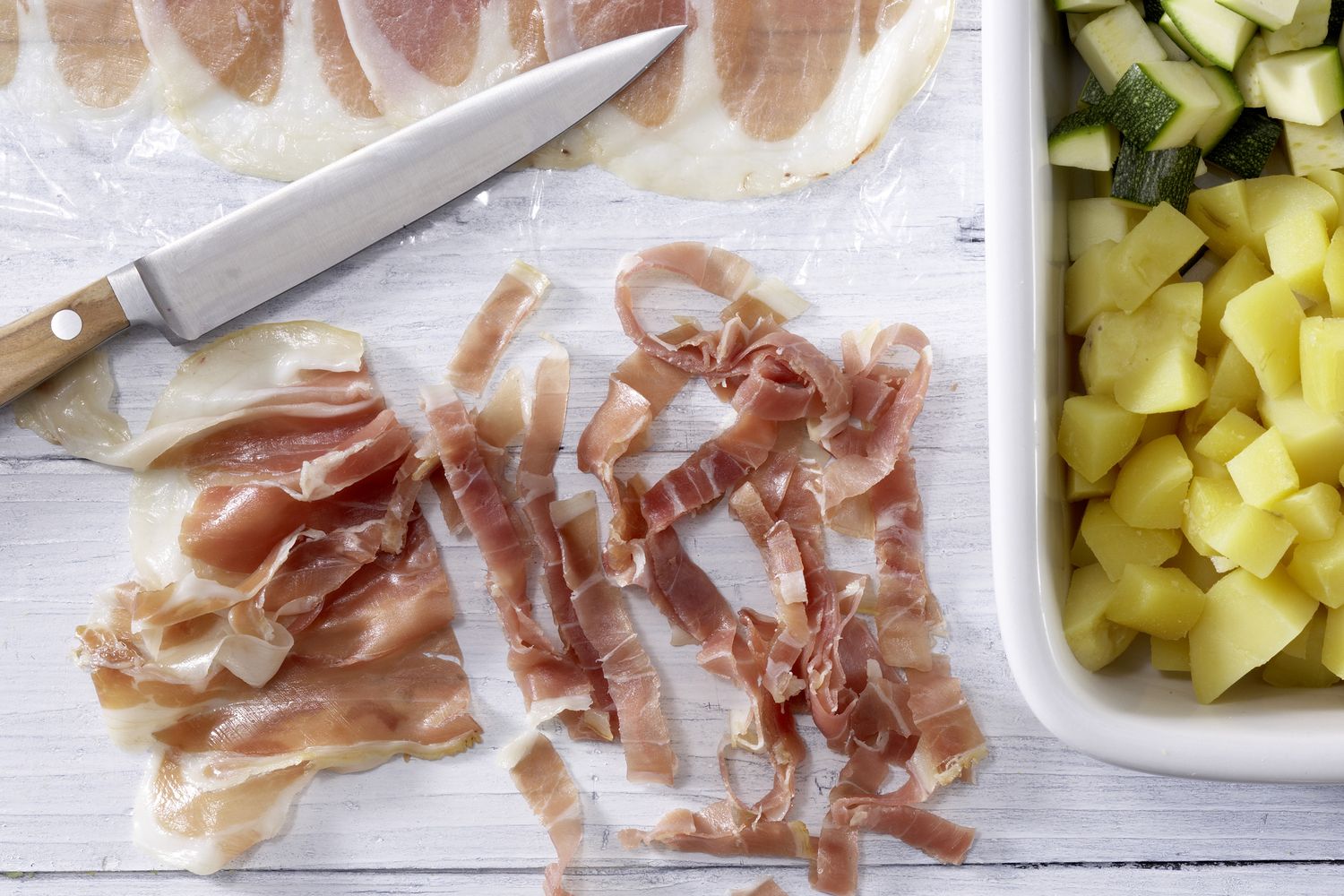 Step: 3/5
Heat the oil in a frying pan and saute the onions and garlic over a medium heat until softened and translucent. Add the potatoes and courgettes to the pan and fry for 4-5 minutes. Season with salt and black pepper.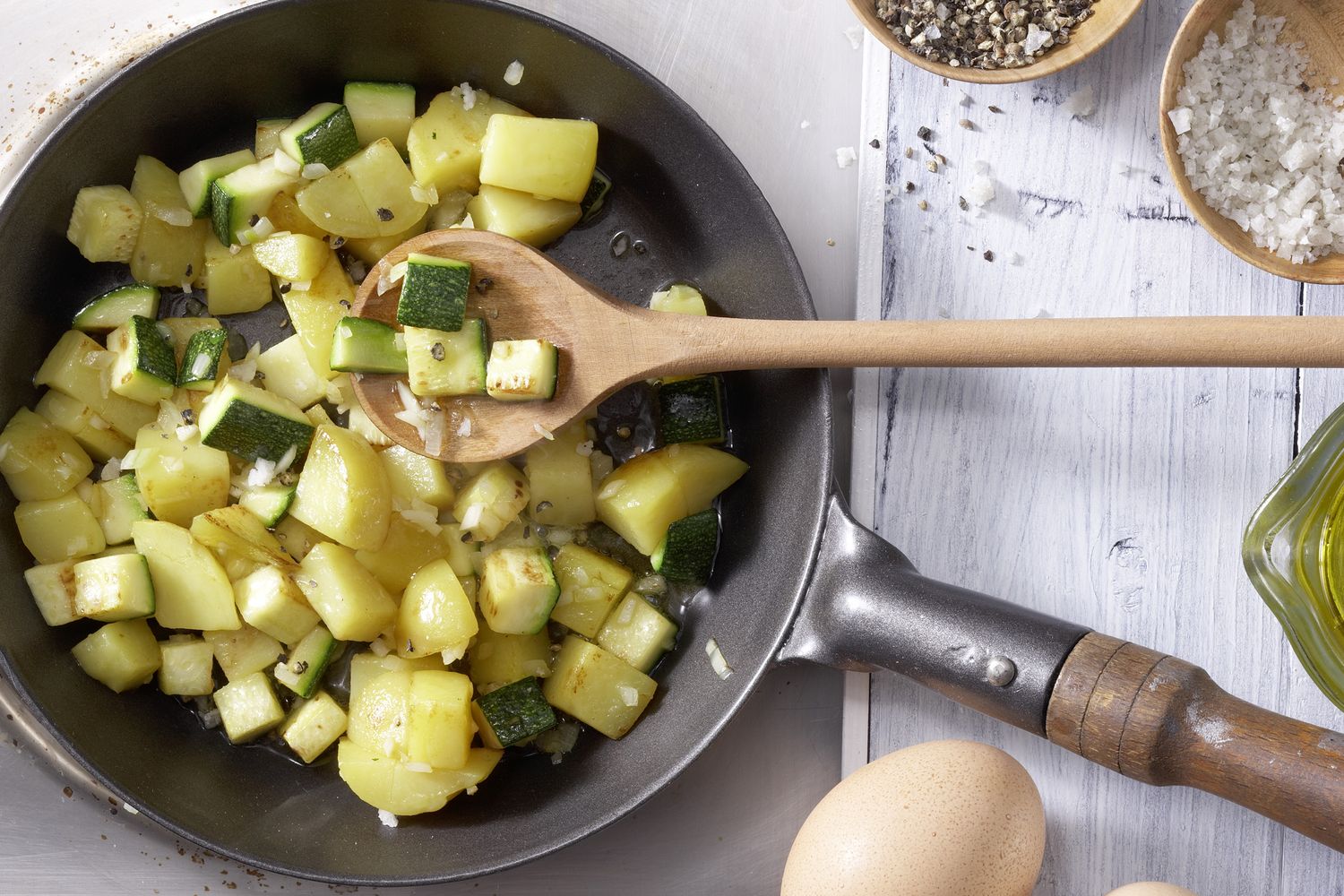 Step: 4/5
Whisk the eggs, season with salt and pepper and add to the pan. Add the ham and cook for about 3 minutes over a medium heat, stirring gently.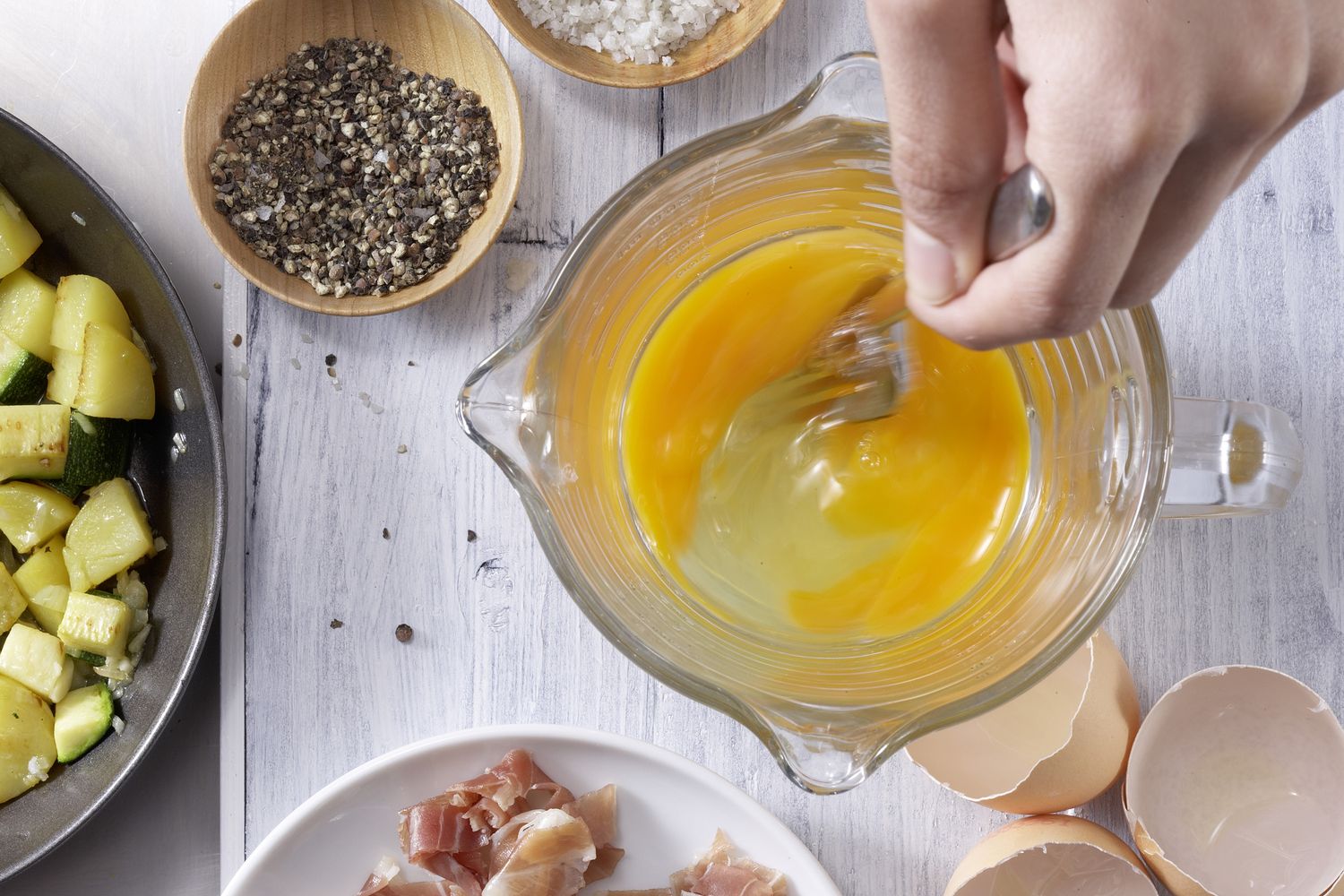 Step: 5/5
To flip the omelette, turn it out onto a plate and let it slide back into the pan. Cook for a further 4 minutes until firm. Cut the omelette into pieces and serve.