Step: 1/8
Wash the cabbage and remove the thick leaf ribs, if necessary. Cut the cabbage into strips.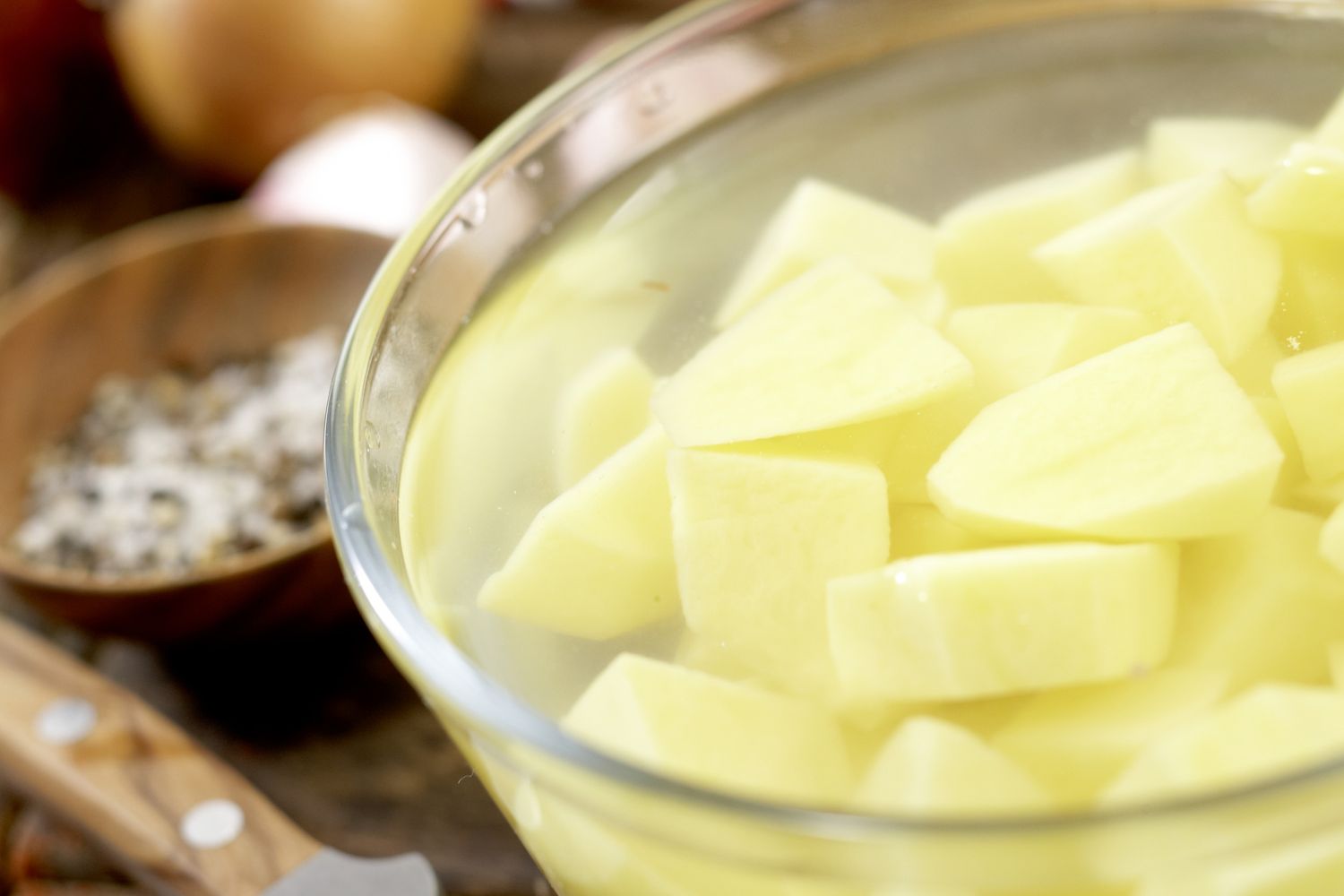 Step: 2/8
Cook the cabbage in boiling salted water for 5 minutes. Remove, cool under cold running water and allow to drain.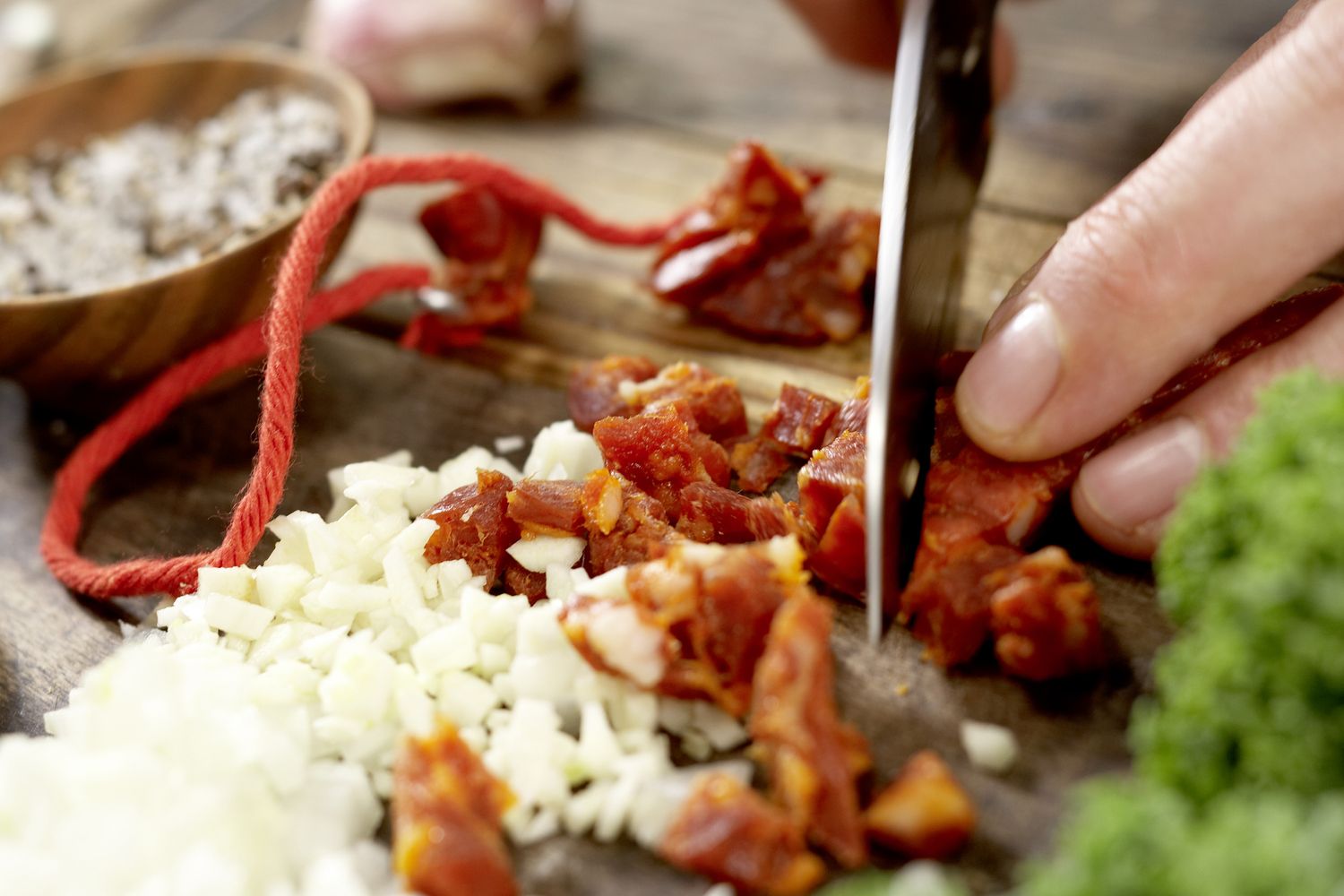 Step: 3/8
Peel the potatoes and coarsely chop. Cover with cold water and set aside.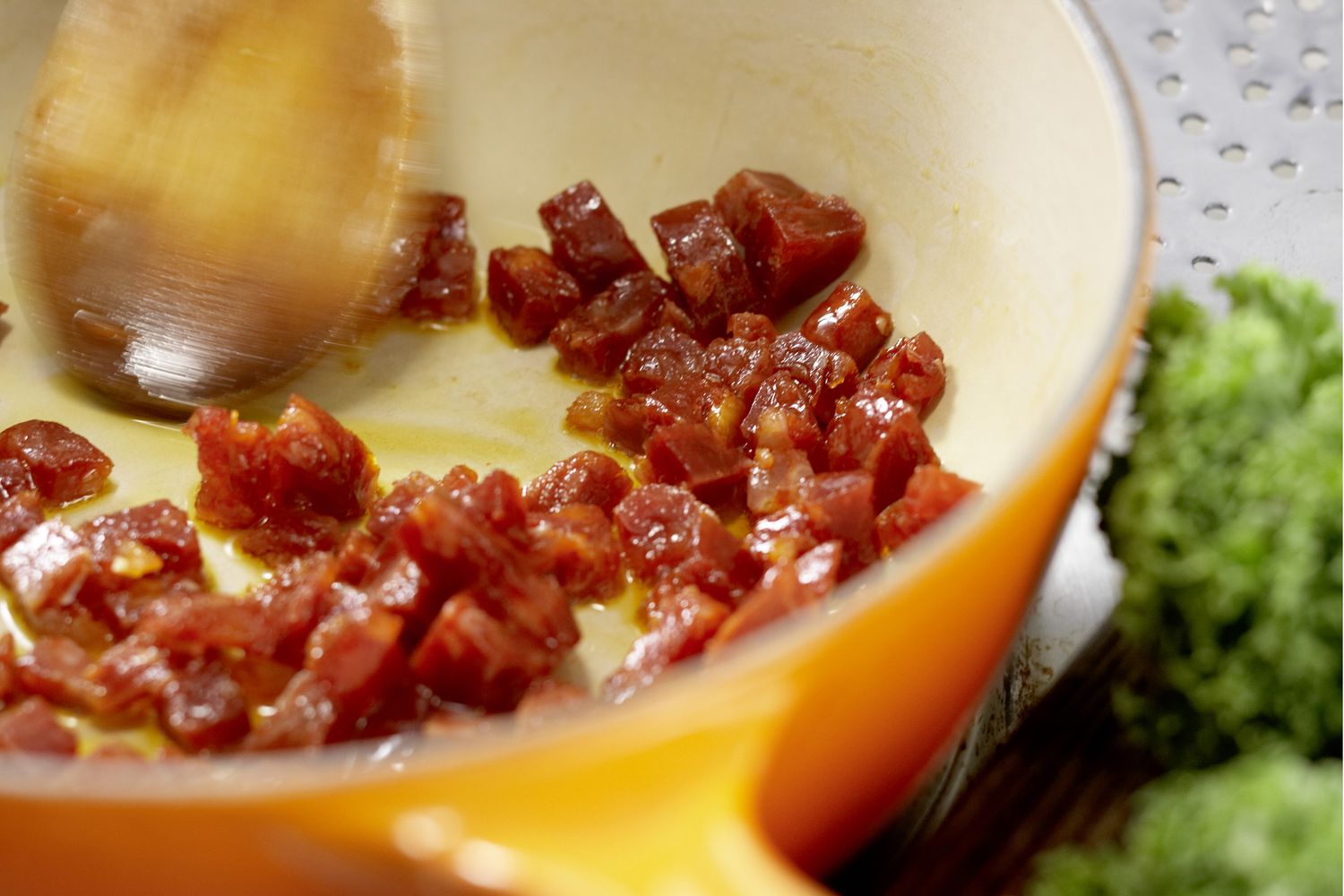 Step: 4/8
Peel and finely chop the onions and garlic. Finely dice the chorizo.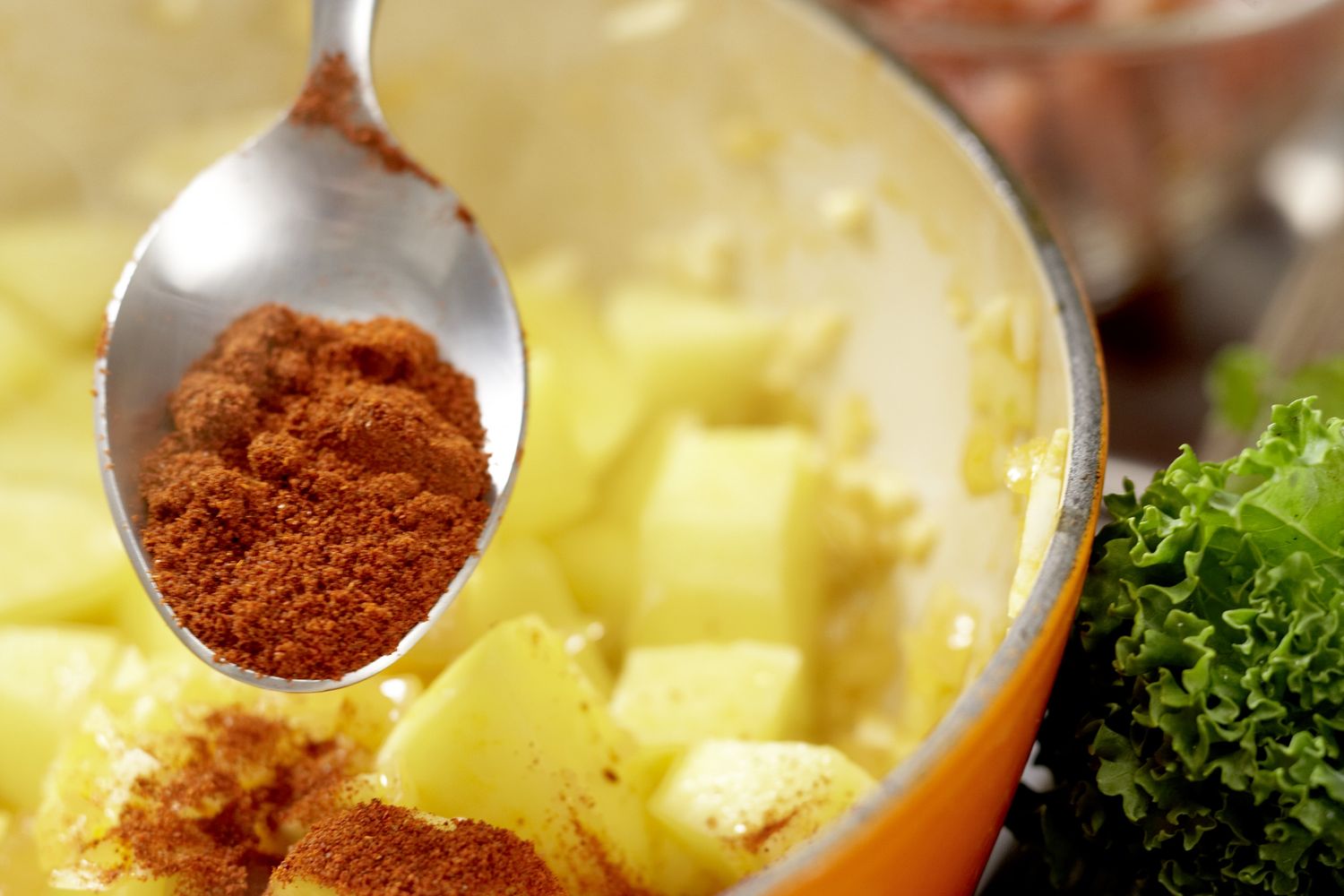 Step: 5/8
Heat oil in a saucepan and fry the chorizo over a medium heat for 3 minutes. Remove and set aside.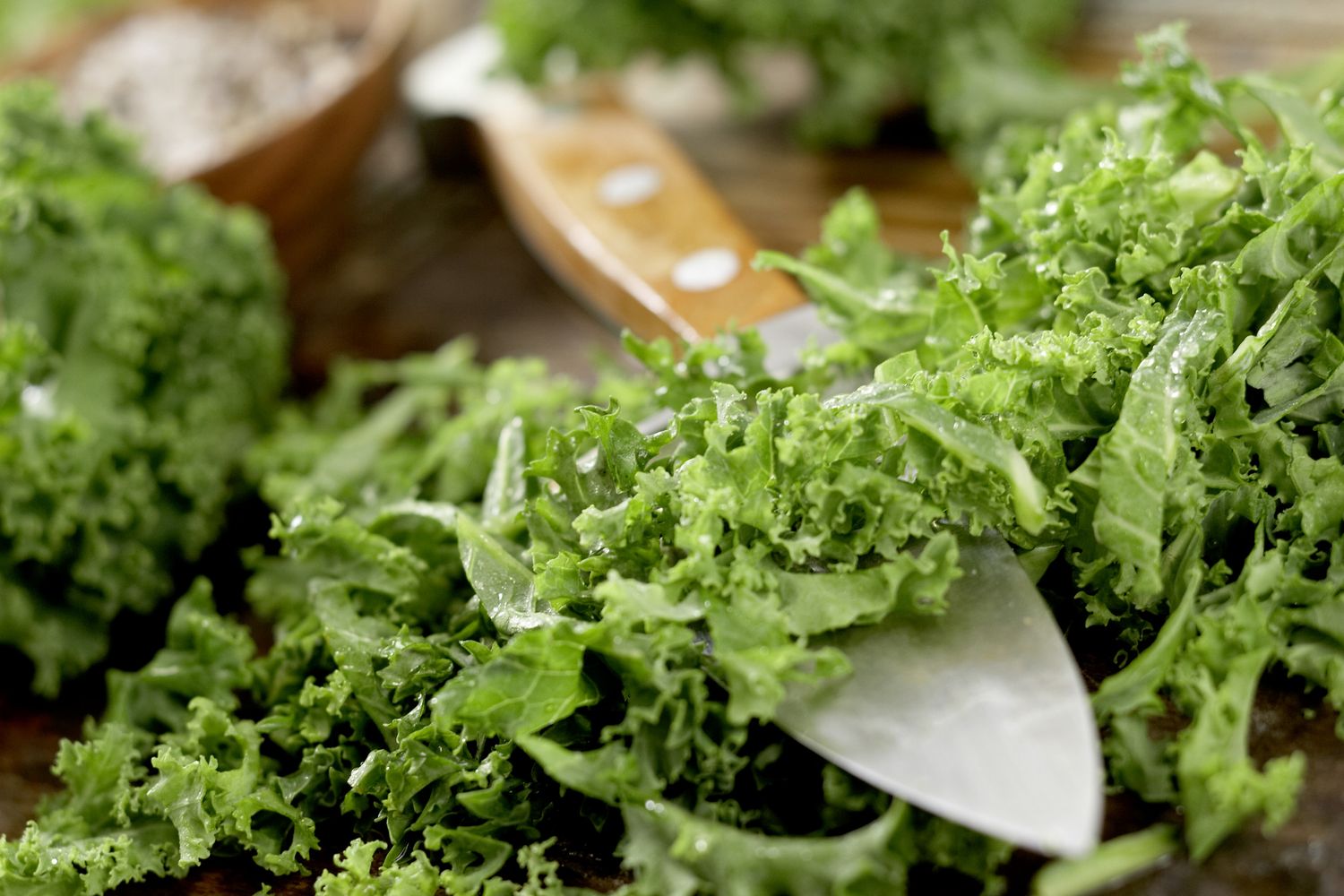 Step: 6/8
Add the onions and garlic to the pan and fry until slightly softened. Add the drained potato pieces, sprinkle with paprika and pour in the stock. Bring to the boil and simmer over a medium heat for 15 minutes.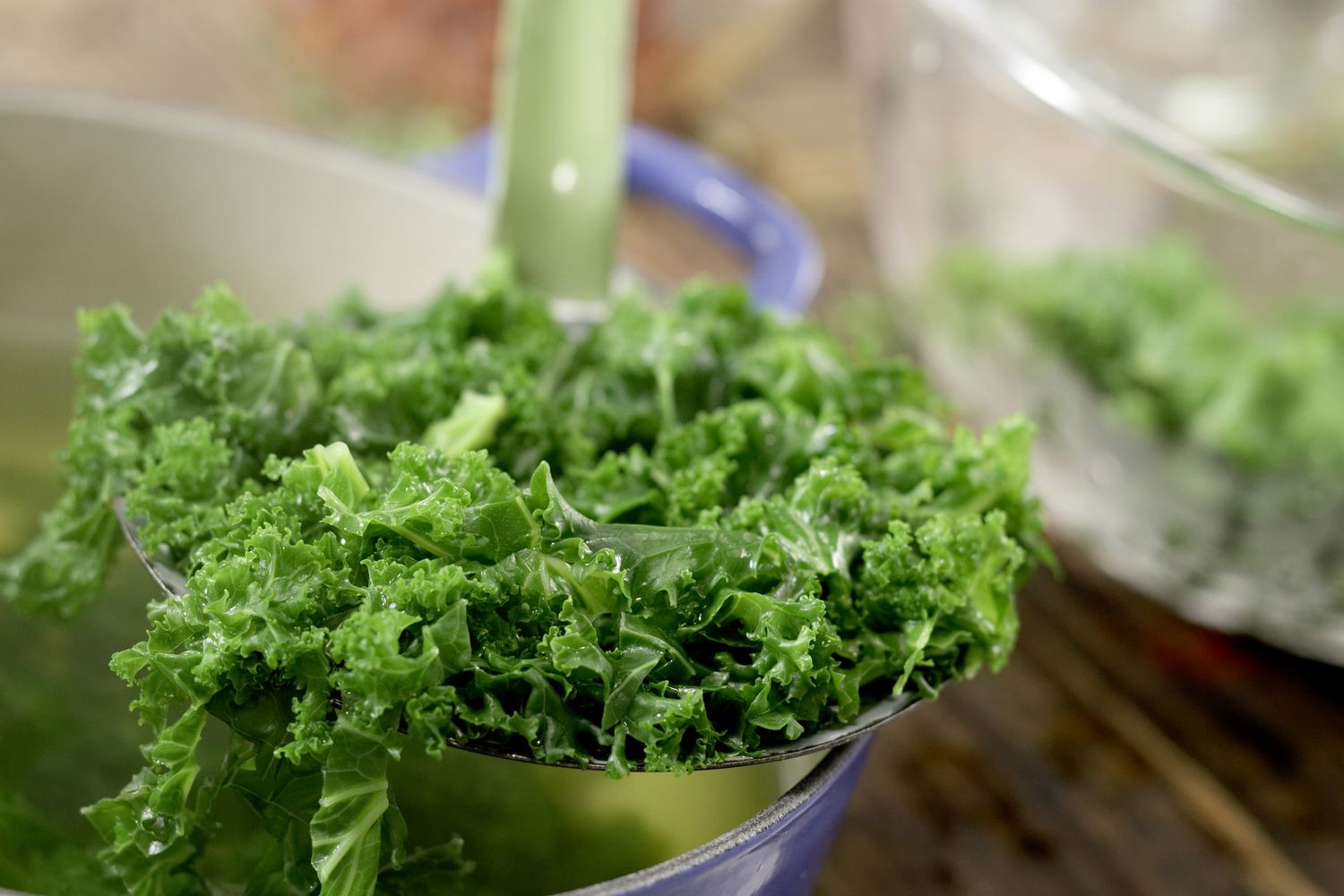 Step: 7/8
Finely blend the soup and bring to the boil again.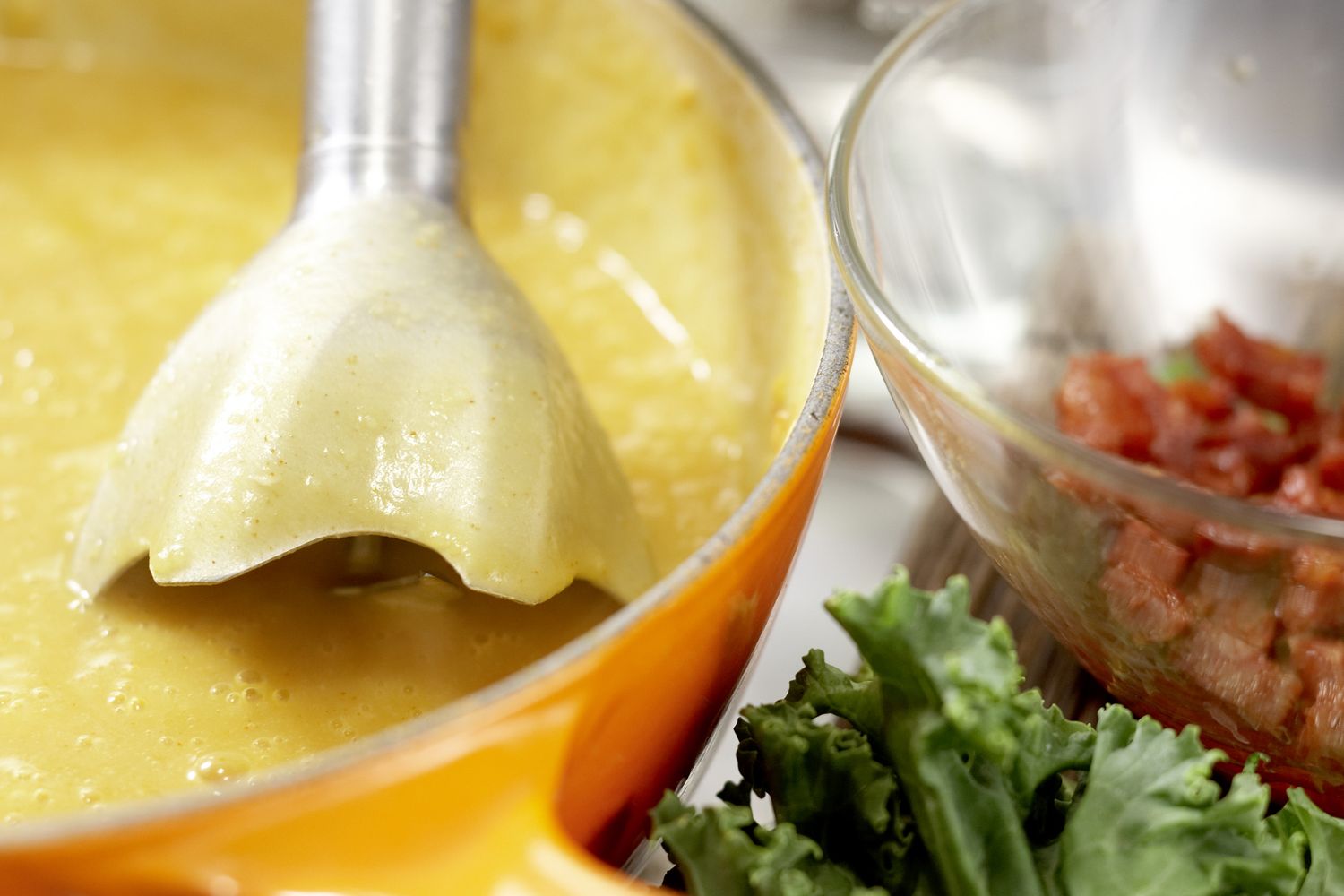 Step: 8/8
Add the cabbage and cook for another 15 minutes. Season the soup with salt and pepper, then add the chorizo and heat through. Sprinkle the soup with some paprika and serve with crusty bread.