Step: 1/18
Preheat the oven to 200°C (180°C fan, gas 6).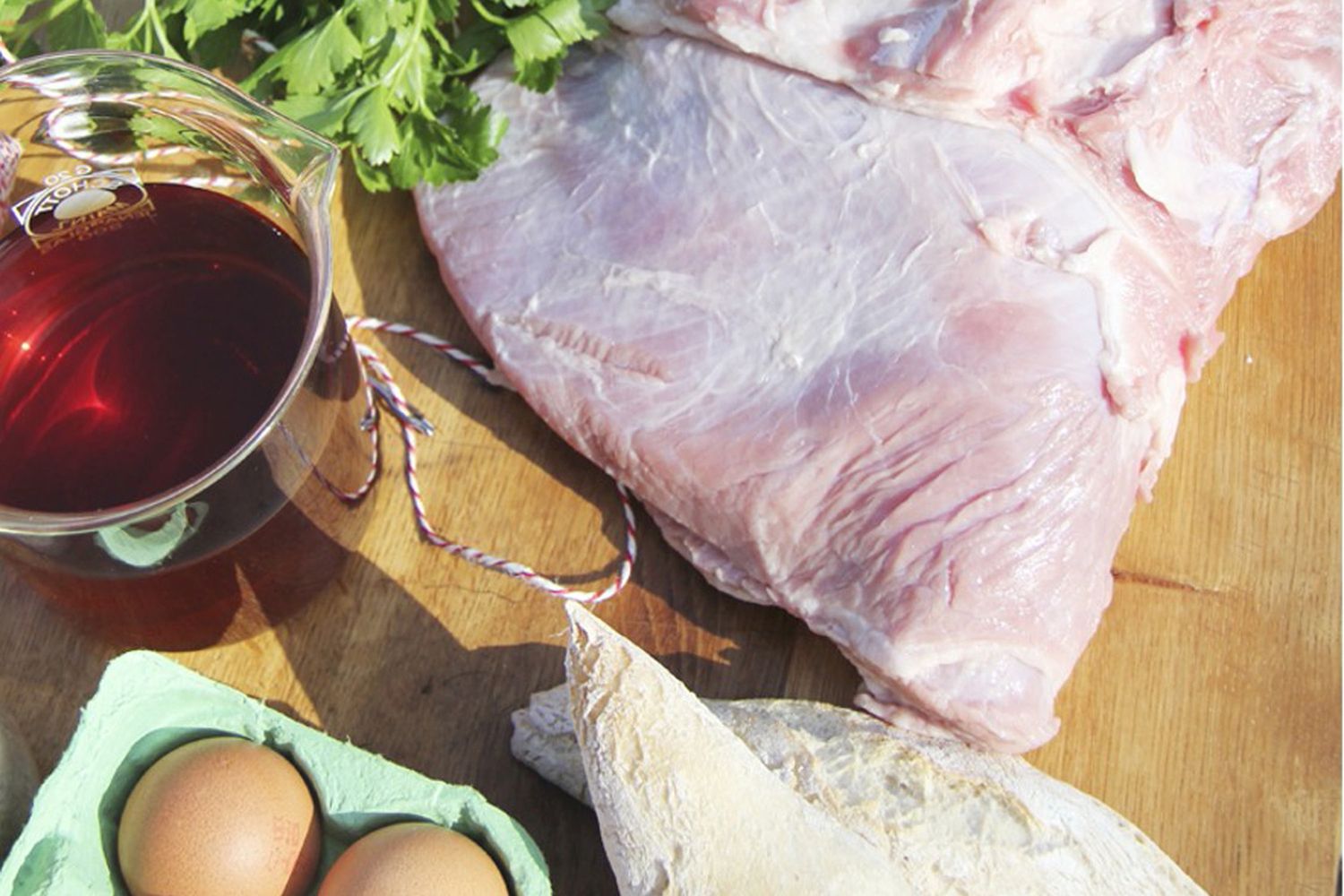 Step: 2/18
Wash the celery.
Step: 3/18
Peel the carrots.
Step: 4/18
Wash the leeks and cut off the green.
Step: 5/18
Wash the celeriac.
Step: 6/18
Wash the parsley and shake dry.
Step: 7/18
Cut the loaves into slices, then into small cubes.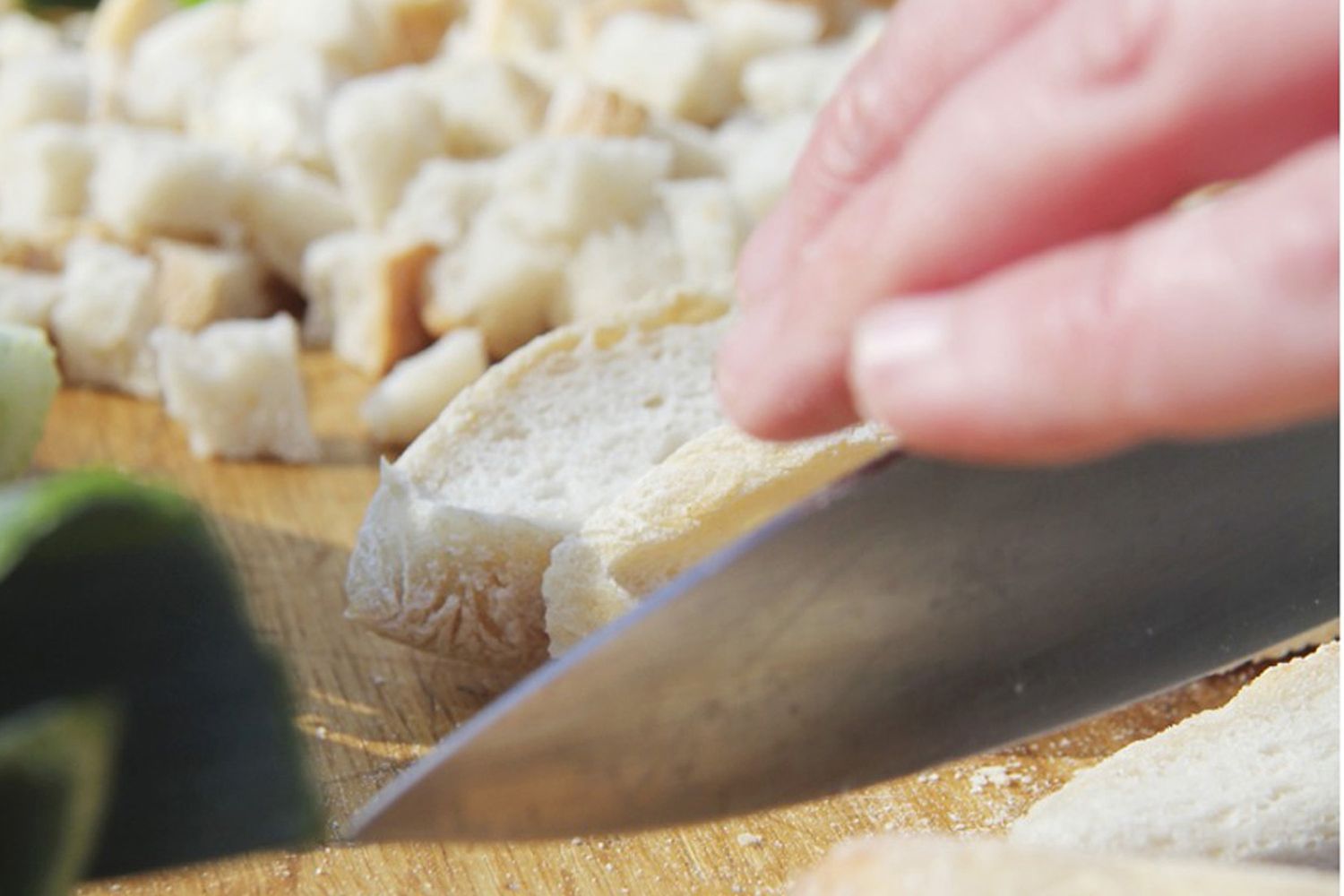 Step: 8/18
Cut 2-3 sticks of celery into fine strips, then dice as finely as possible. Very finely dice 1-2 carrots. Saute both in the butter for 5 minutes.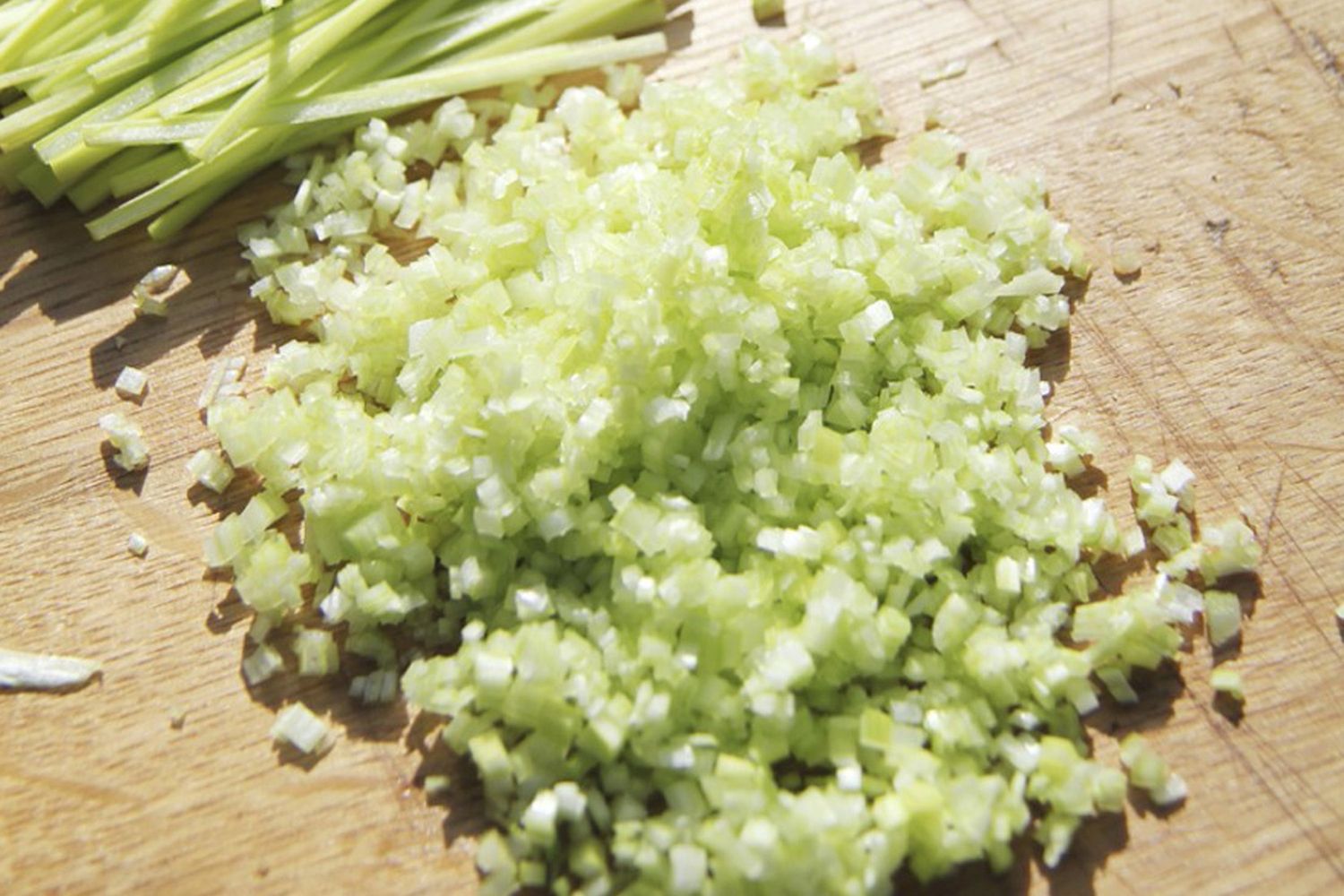 Step: 9/18
Chop the remaining carrots, celery, leeks and celeriac.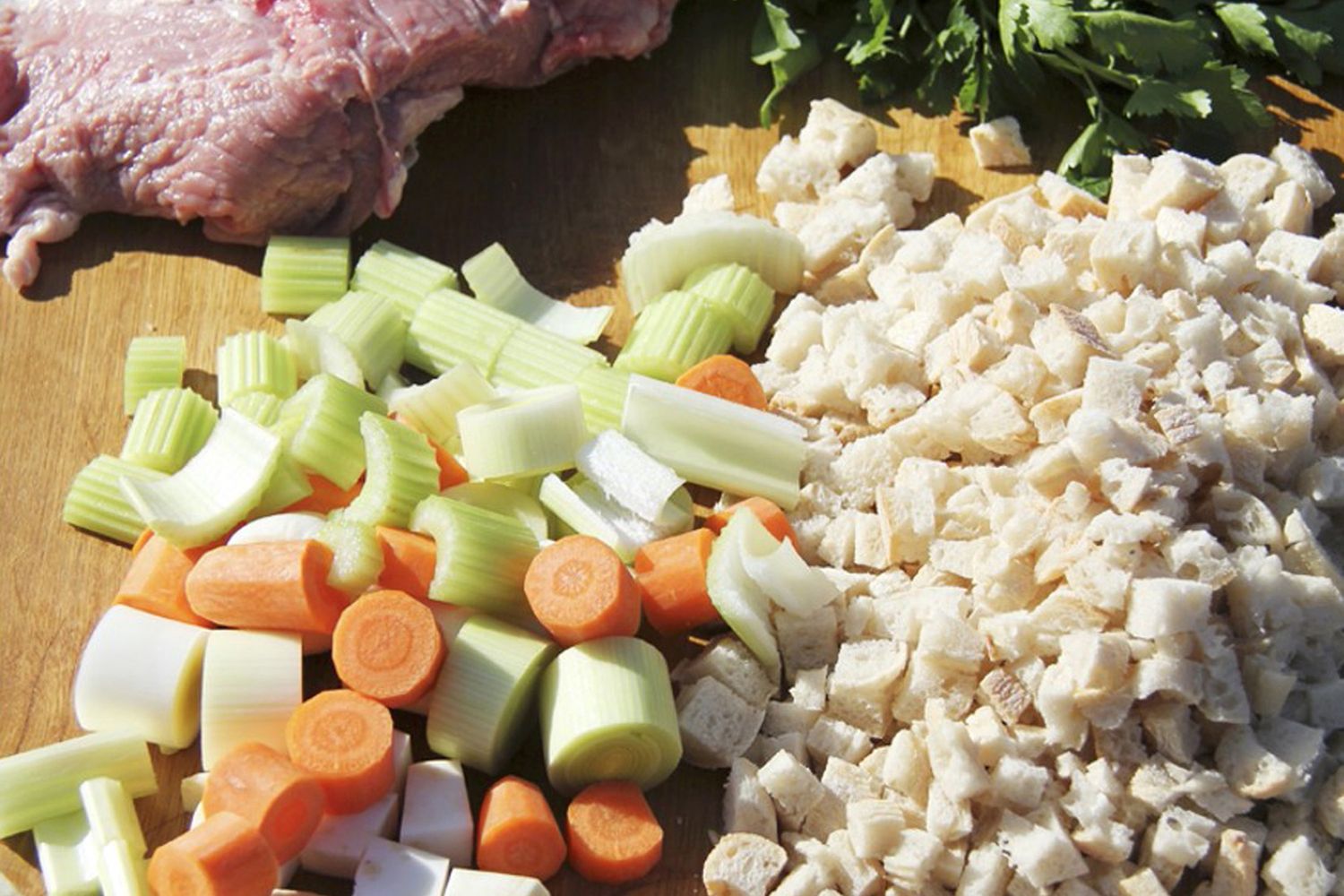 Step: 10/18
Finely chop the parsley.
Step: 11/18
Place the bread cubes, parsley and finely diced vegetables in a bowl. Grate in some lemon zest and mix well.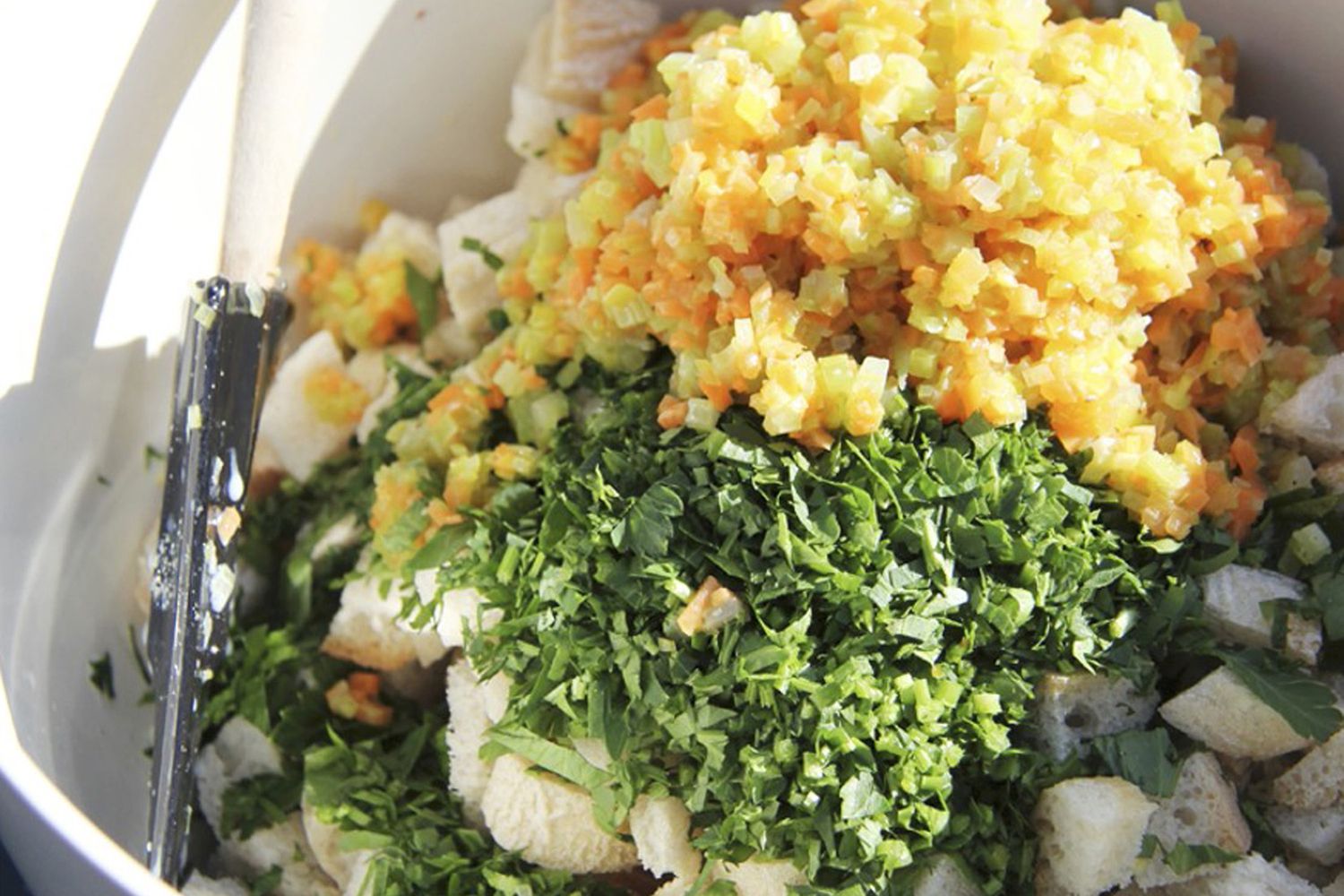 Step: 12/18
Add the eggs and egg yolks to the bread mixture.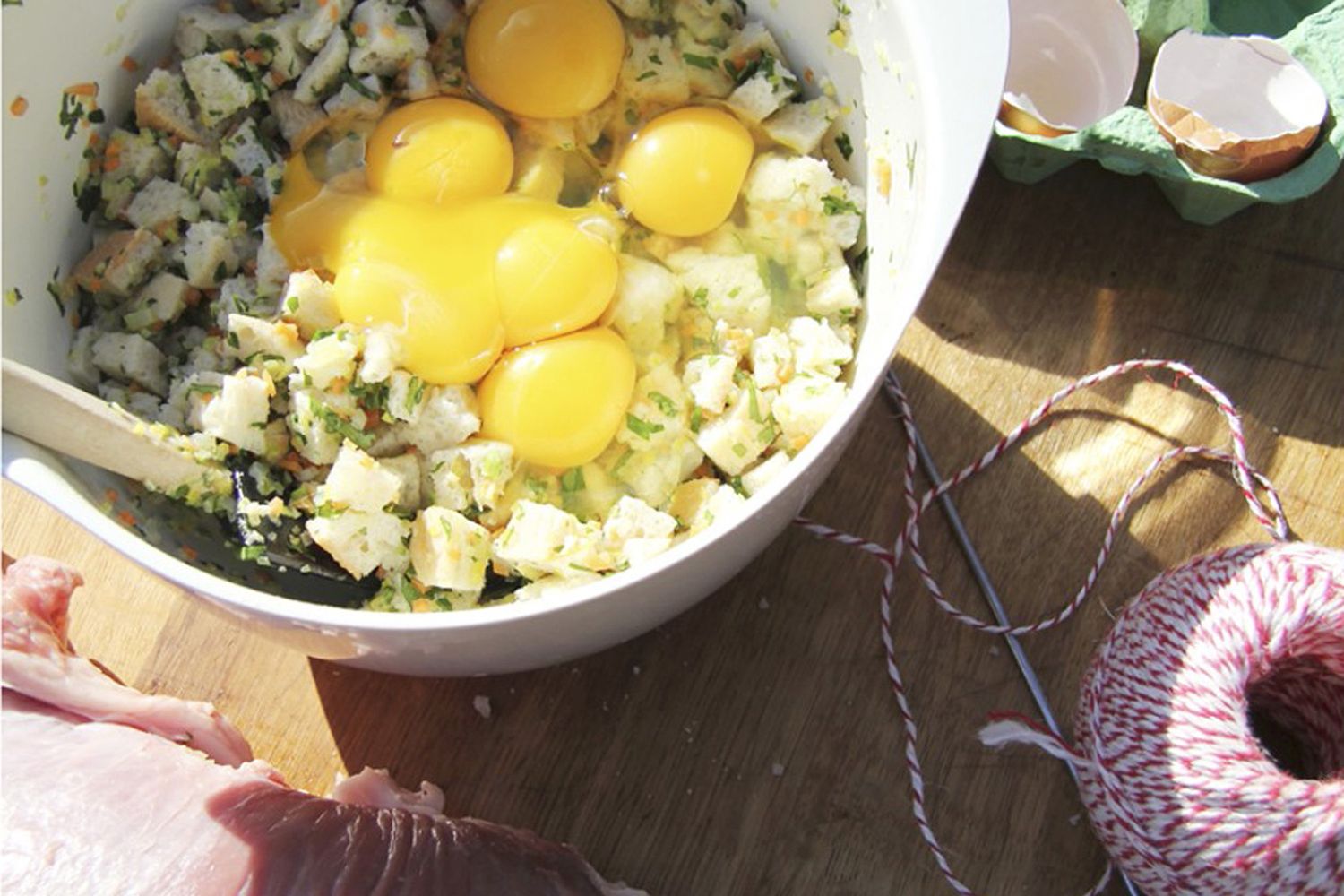 Step: 13/18
Mix everything well. Add some crumbs, if the mixture is too liquid. Season with salt, pepper and nutmeg.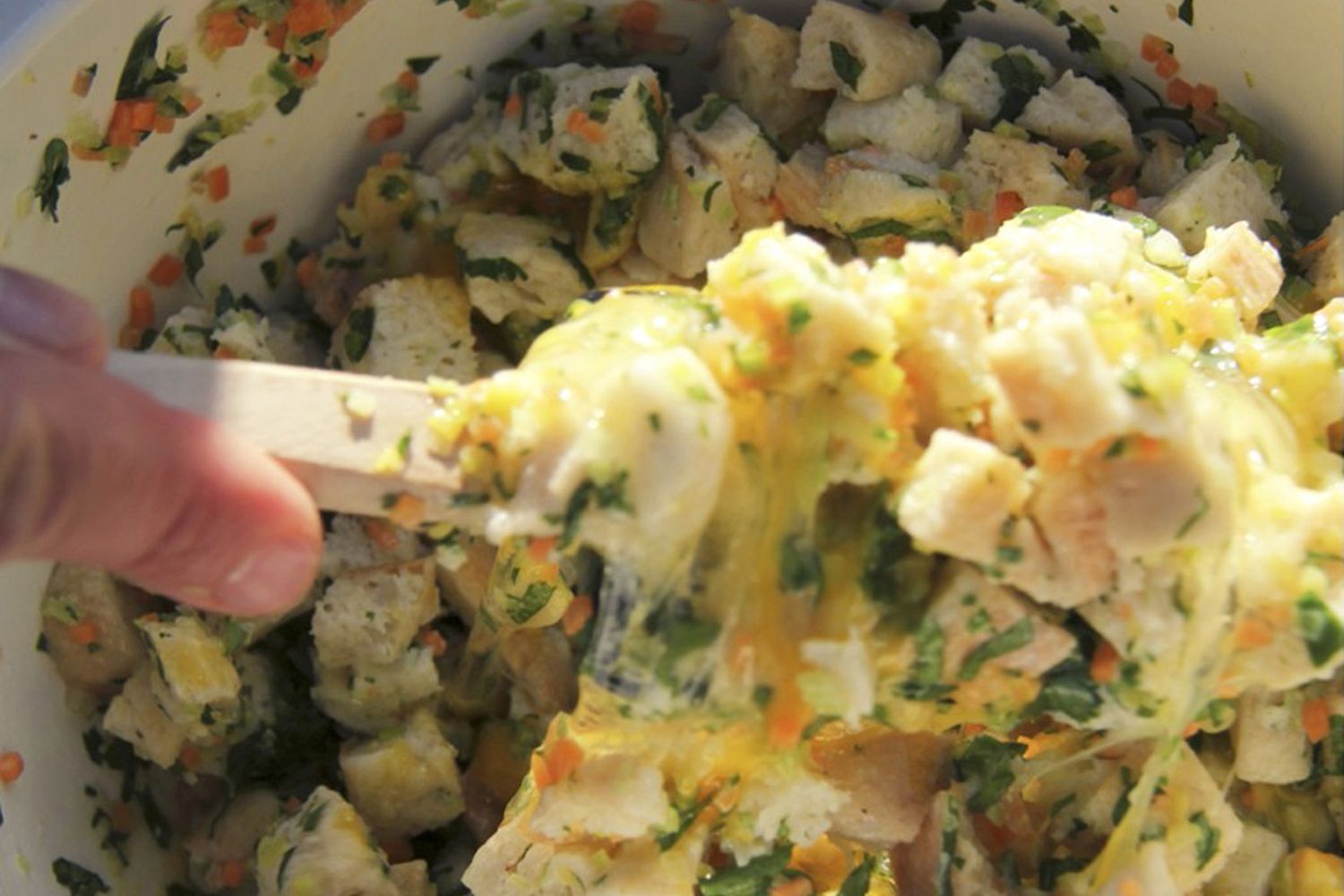 Step: 14/18
Stuff the breadcrumb mix into the meat pocket.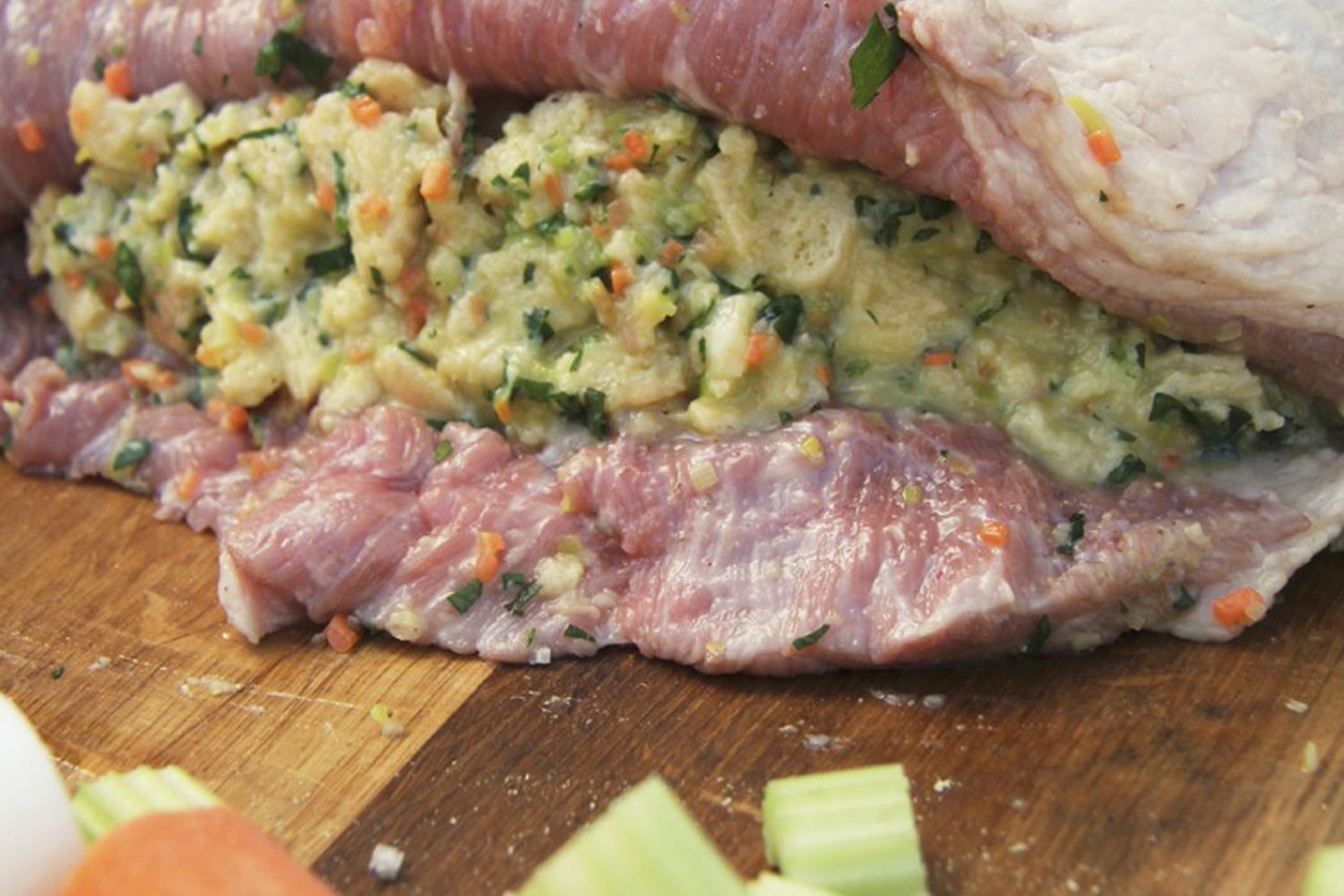 Step: 15/18
Secure with kitchen string.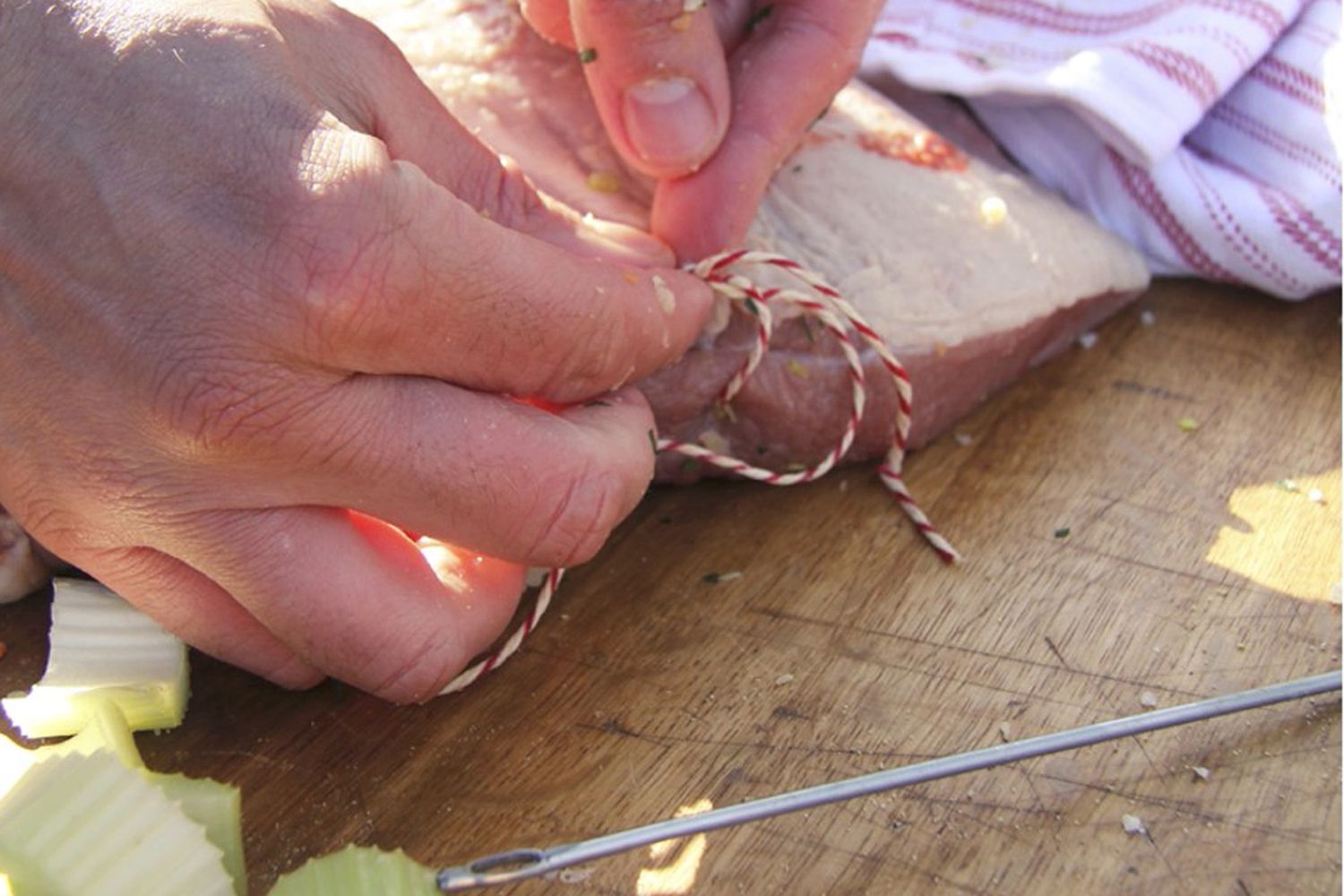 Step: 16/18
Season the meat with salt and pepper. Place in a oiled roasting tin and roast in the oven for 20 minutes, turning occasionally.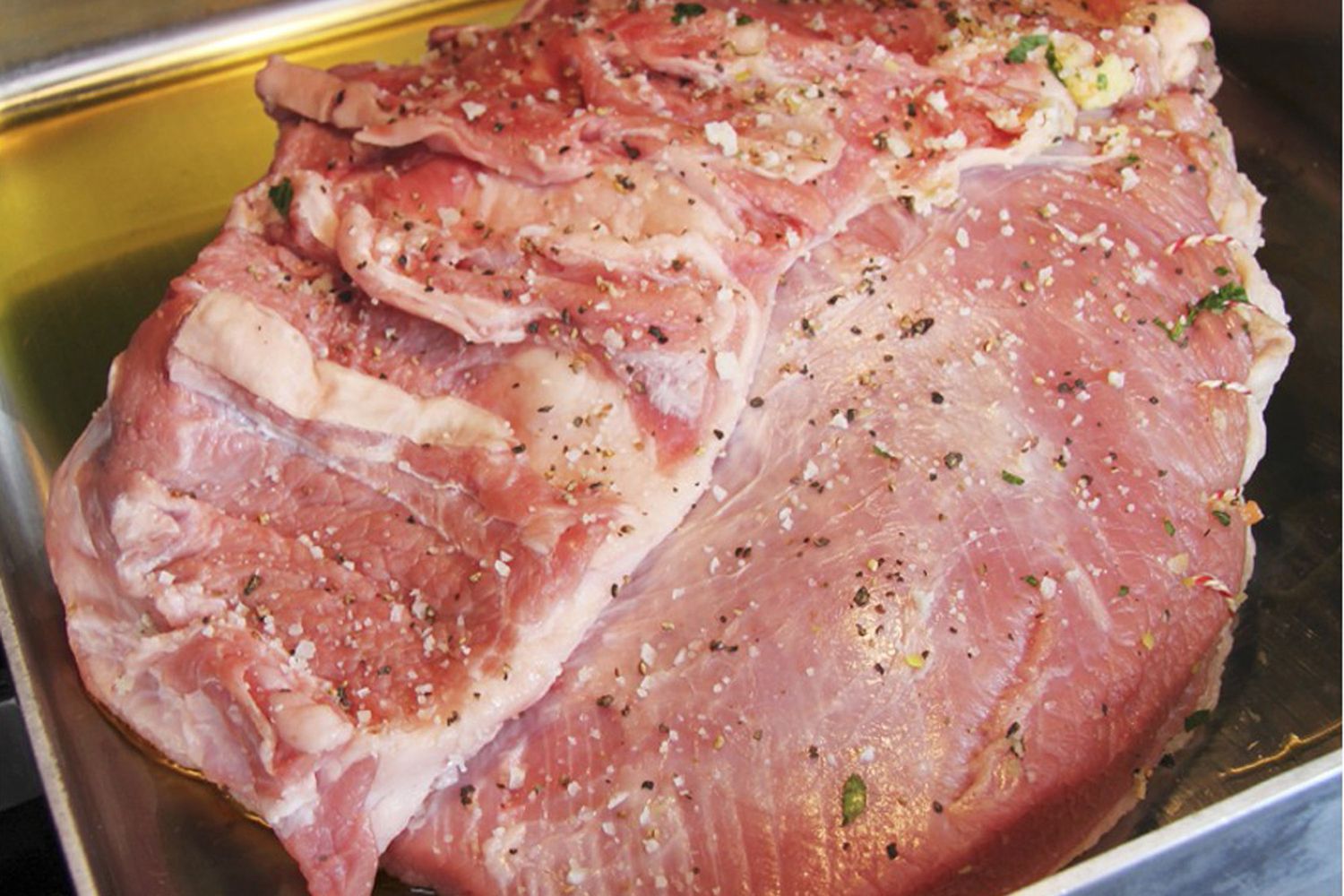 Step: 17/18
Add the vegetables to the roasting tin, turn the meat and place on top. Pour in the wine and some stock and roast for 2 hours and 10 minutes. Add more broth if necessary and baste with the meat juices regularly.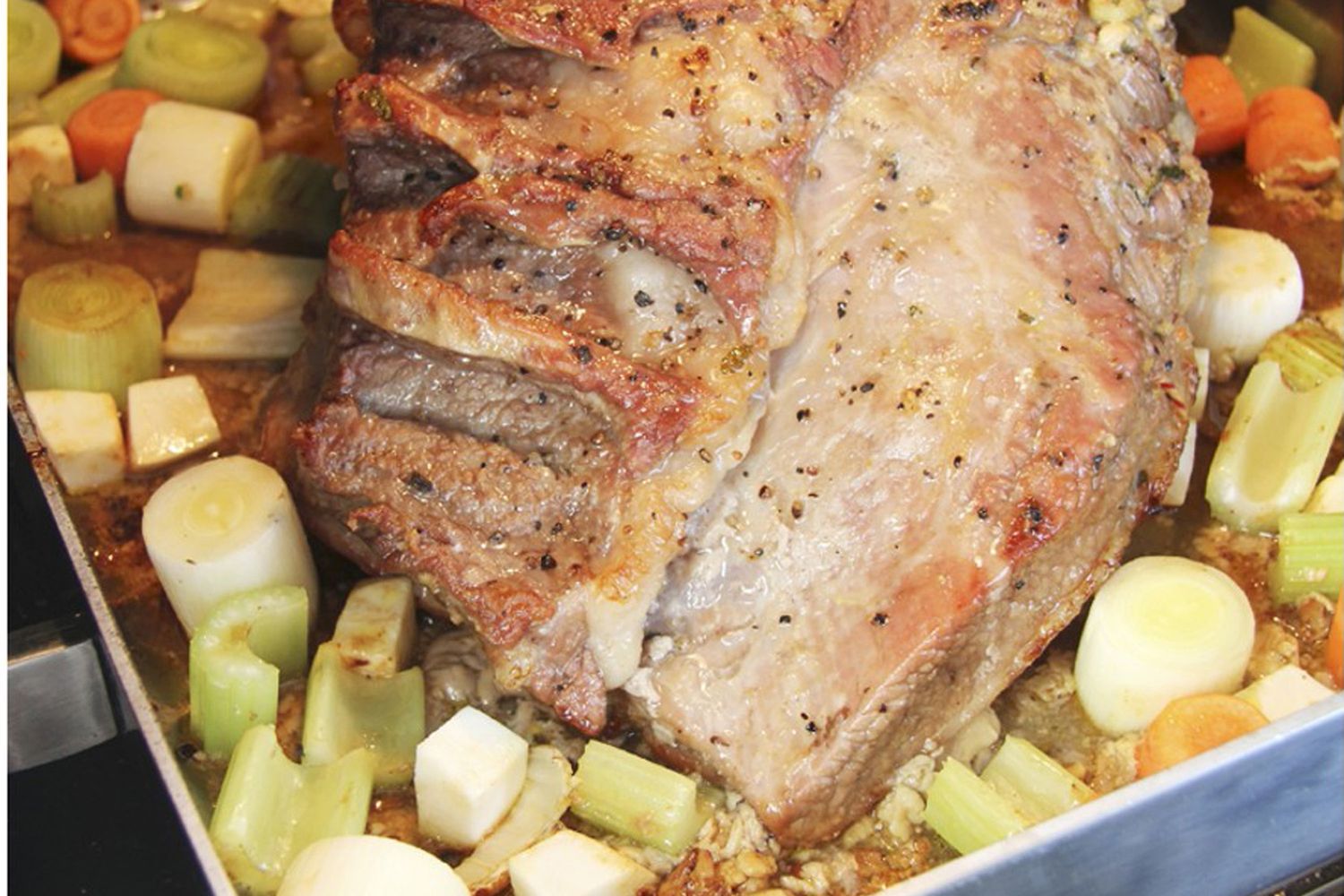 Step: 18/18
Remove the meat from the oven, cover and leave to rest. Sieve the pan juices and thicken with cornflour if necessary. Carve the meat and serve with a salad.