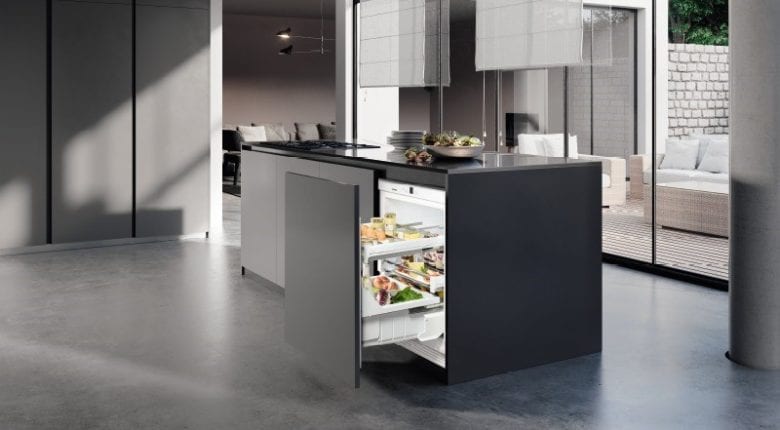 Everyone wants to feel at home in their kitchen – no matter how old they are or what their handicap is. This is why accessible kitchens with ergonomically designed kitchen appliances are becoming increasingly important. Liebherr-Hausgeräte has recognised this issue and is addressing it with suitable refrigeration and freezing solutions – among them the UIKo 1560 and UIKo 1550 under-worktop appliances.
Whether at train stations, in schools or on the internet: accessible entrances and operating concepts are becoming increasingly common – and should hopefully be a matter of course in the near future.
The same applies to the kitchen of course. If people cannot move around unhindered in their kitchens, where else will they be able to? After all, the kitchen is the real centre of life: this is where we start our day, where we eat and cook – and where the best parties take place.
Larger on the inside than they appear
These under-worktop appliances are pretty special: at first sight, they appear unobtrusive, small and compact – but when you open them they demonstrate their true greatness. These small space-saving miracles make smart use of the available space and also provide optimal access to your groceries.
Very accommodating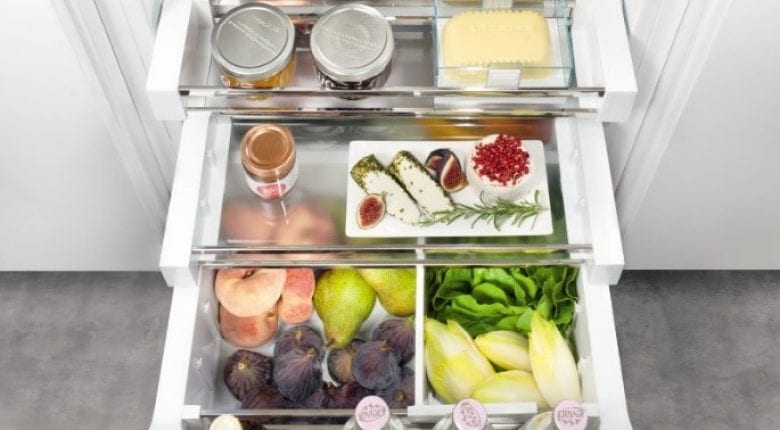 Anyone who has a small under-worktop fridge knows how tedious it is to bend down and grab a yogurt from the furthest corner. Now imagine how difficult that is for people who are less mobile! The pull-out shelves and the pull-out drawer with full extension make things easy for you: as well as storing plenty of groceries, they literally bring the food to you. The UIKo 1560 achieves perfect accessibility with its innovative LiftUp-Box.
Your groceries are literally brought to you
The highest level of accessibility: the LiftUp-Box
The LiftUp-Box is simply ingenious: it allows you to make optimal use of the space underneath the pull-out drawer, which used to be very hard to access. When pulled out, the box pushes up out of the base recess, allowing groceries to be removed easily.
Naturally the LiftUp-Box is ergonomically positioned and can be removed very easily. And, with its generous 8 litre net capacity, it offers plenty of space for storing your groceries.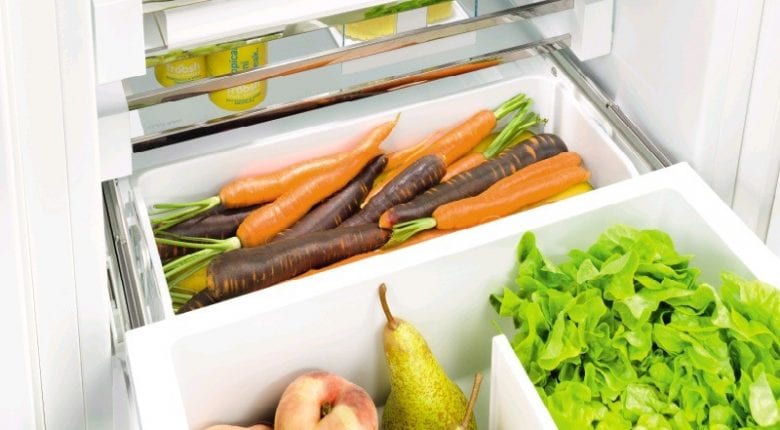 Ideal storage for carrots in the LiftUp-Box of the UIKo 1560.
Learn more about ergonomics and suitable solutions for every living situation at IFA 2019 in Berlin . You will find us in Hall 2.1, booth 201 – we look forward to seeing you! For more details visit us at home.liebherr.com or call us at 1800 2333 444.