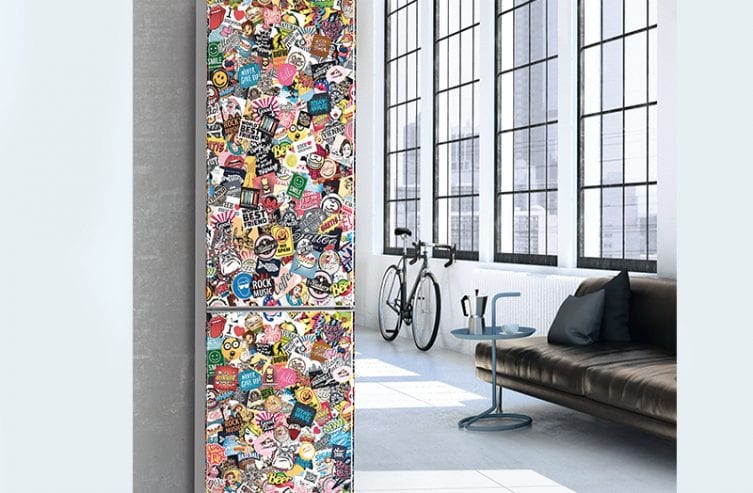 The new Liebherr combination featuring a StickerArt design is bang on-trend. The exclusive and limited-edition StickerArt combination now allows you to take this trendy patch-look home.
This StickerArt model is absolutely stunning and is part of a long tradition at Liebherr, where our exclusive models have proved to be real eye-catchers, time and again. Perhaps you can remember our "Design your Fridge" campaign, in which everyone could participate and design their ideal appliance. Slightly older Liebherr fans might even remember our "Rizzi" and "Brito" models designed by artists of these names.
With the StickerArt model, you can now give your kitchen or office a creative touch. Eyes get stuck on this original eye-catcher in the truest sense of the word and you keep discovering new, interesting details. By the way, a high quality dye-sublimation printing process is used to permanently apply the design to the doors in particularly vibrant colours and making it easy to clean.
The advantages of dye-sublimation
No film edge
No delamination
Non-fading
UV resistant
Chemical resistant
If you liked this post, subscribe to our newsletter or share it on Facebook or other social media on the list below. If you have any questions, please write to us. Use the comment function below this post or discuss your views with us on Facebook.