Step: 1/8
Remove the artichokes from the stem and remove the outer leaves. Wash well and cut off the remaining leaves with kitchen scissors.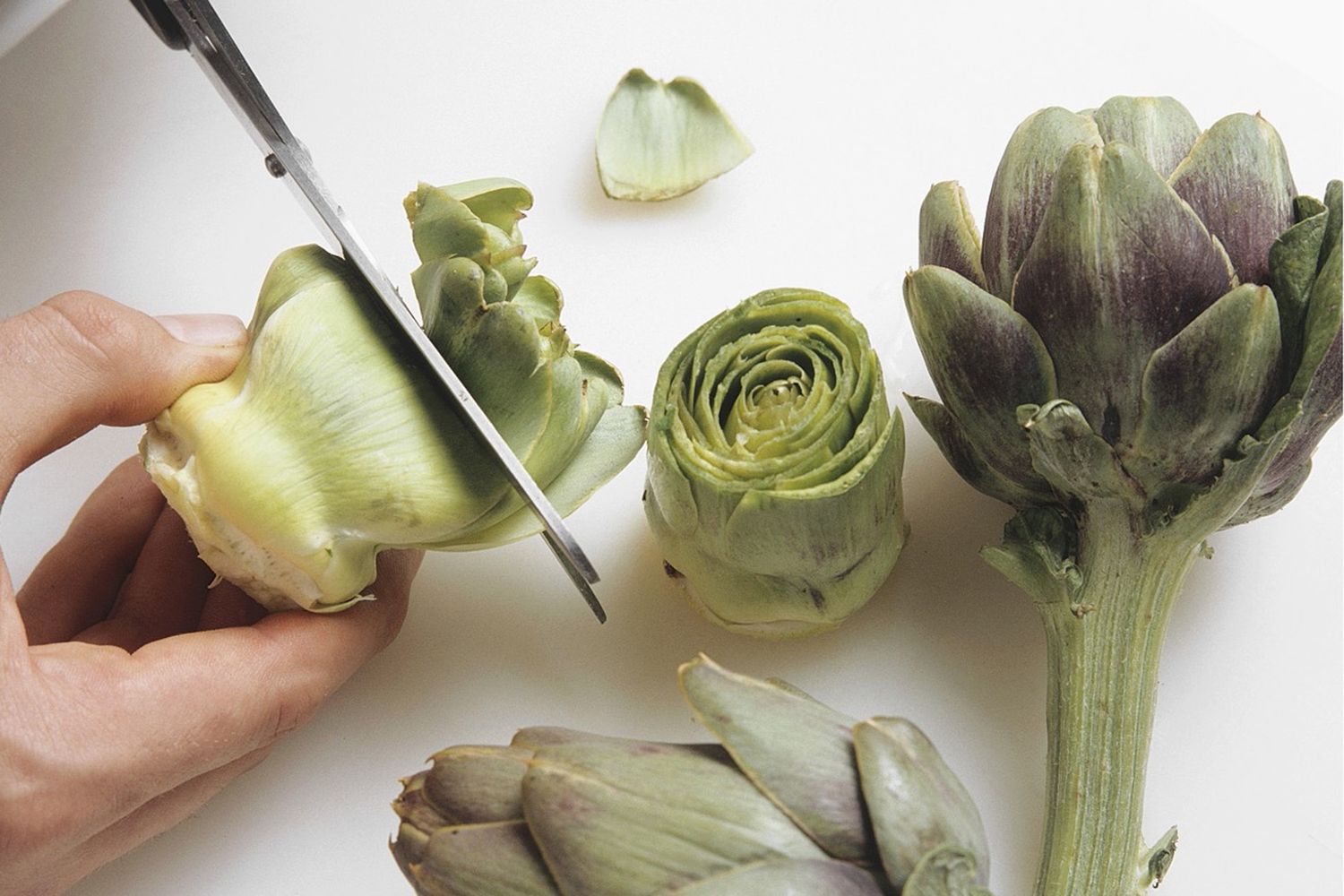 Step: 2/8
Brush the sliced sections with lemon juice.
Step: 3/8
Peel and finely chop the garlic and shallot.
Step: 4/8
Wash the parsley and mint, shake dry and chop.
Step: 5/8
In a bowl, mix the breadcrumbs, shallot and garlic. Fill the spaces between the leaves of the artichokes with the crumb mixture.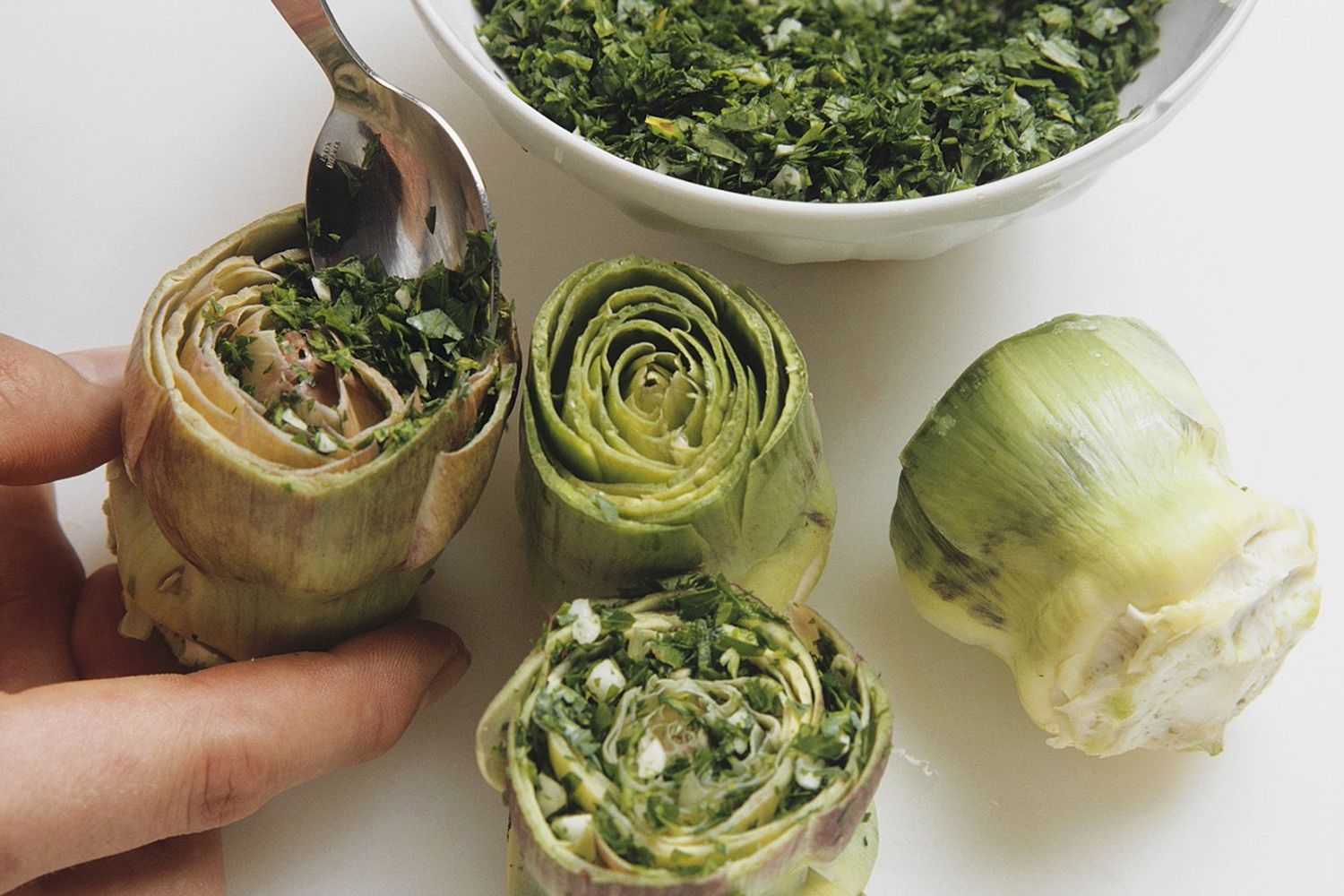 Step: 6/8
Bring 2cm water to the boil in a wide pan. Set the artichokes upright and simmer over a low heat for 10 minutes until the artichoke bases can be pierced. Remove from the boiling water and drain well on kitchen paper. A;low to cool and dry.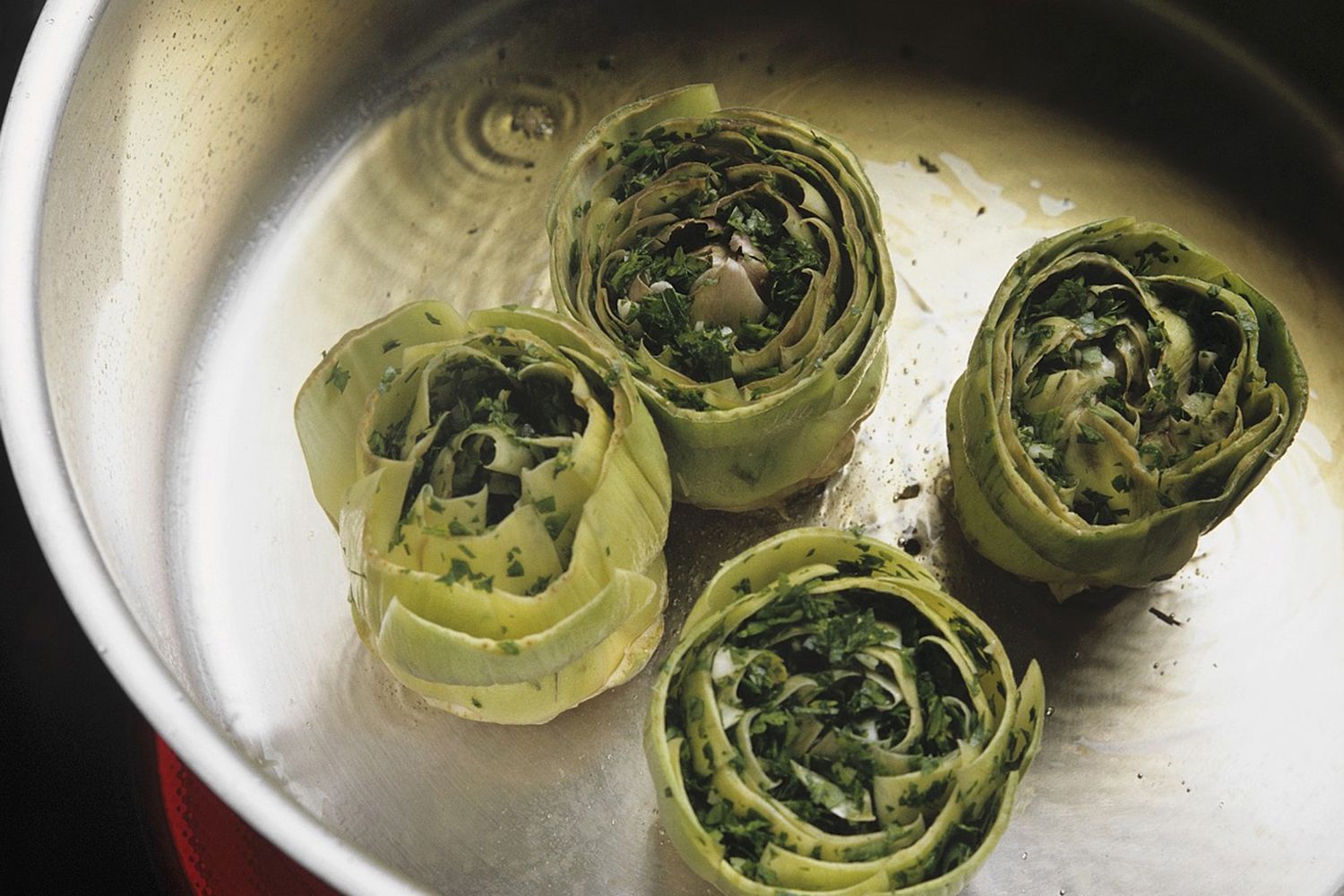 Step: 7/8
Heat the frying fat to 170°C and cook the artichokes in batches until golden brown. Drain and place on a plate.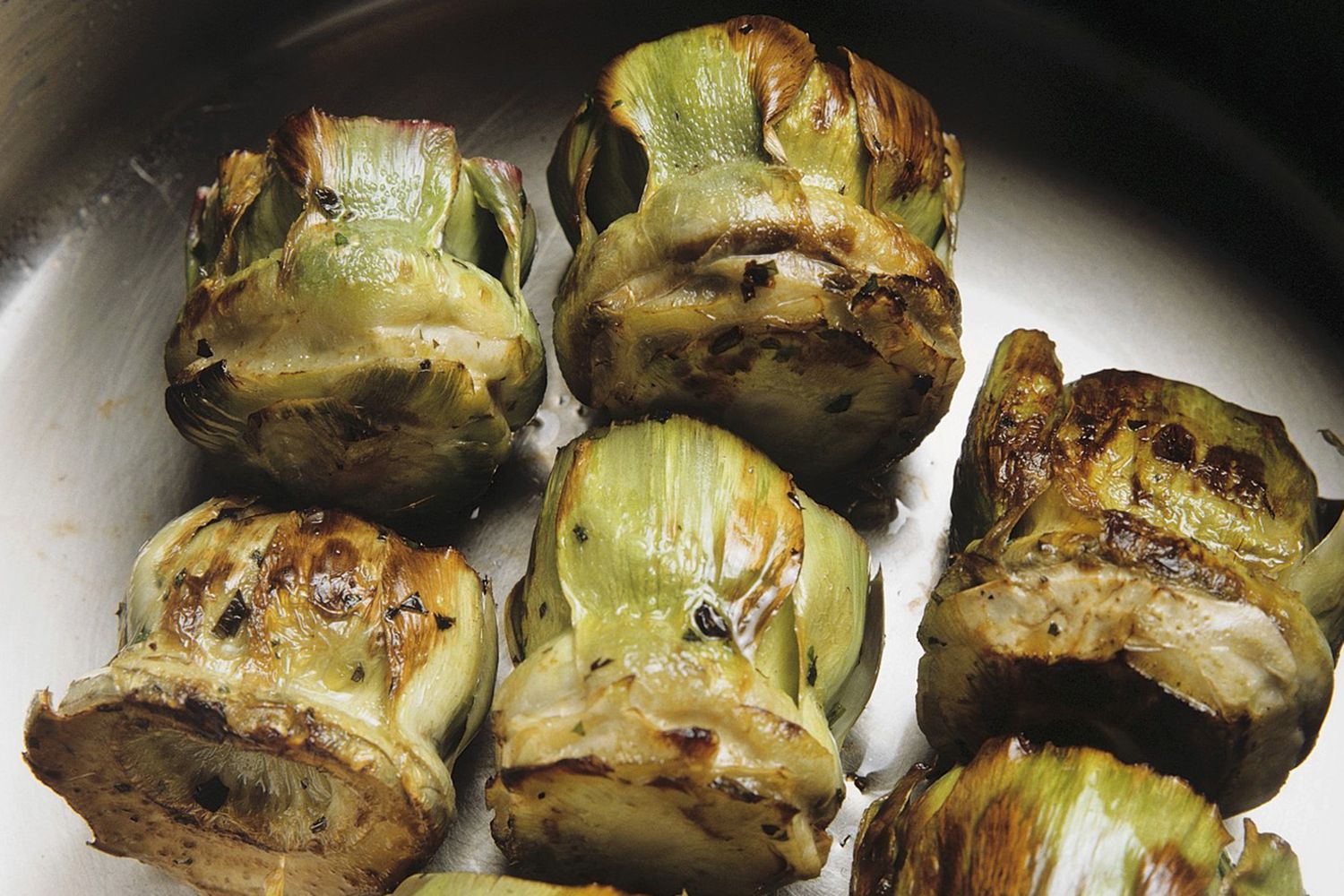 Step: 8/8
Fry all the artichokes portions in small batches. Garnish with fresh mint.