Step: 1/6
Cut the lamb into cubes and mix with the tandoori spice.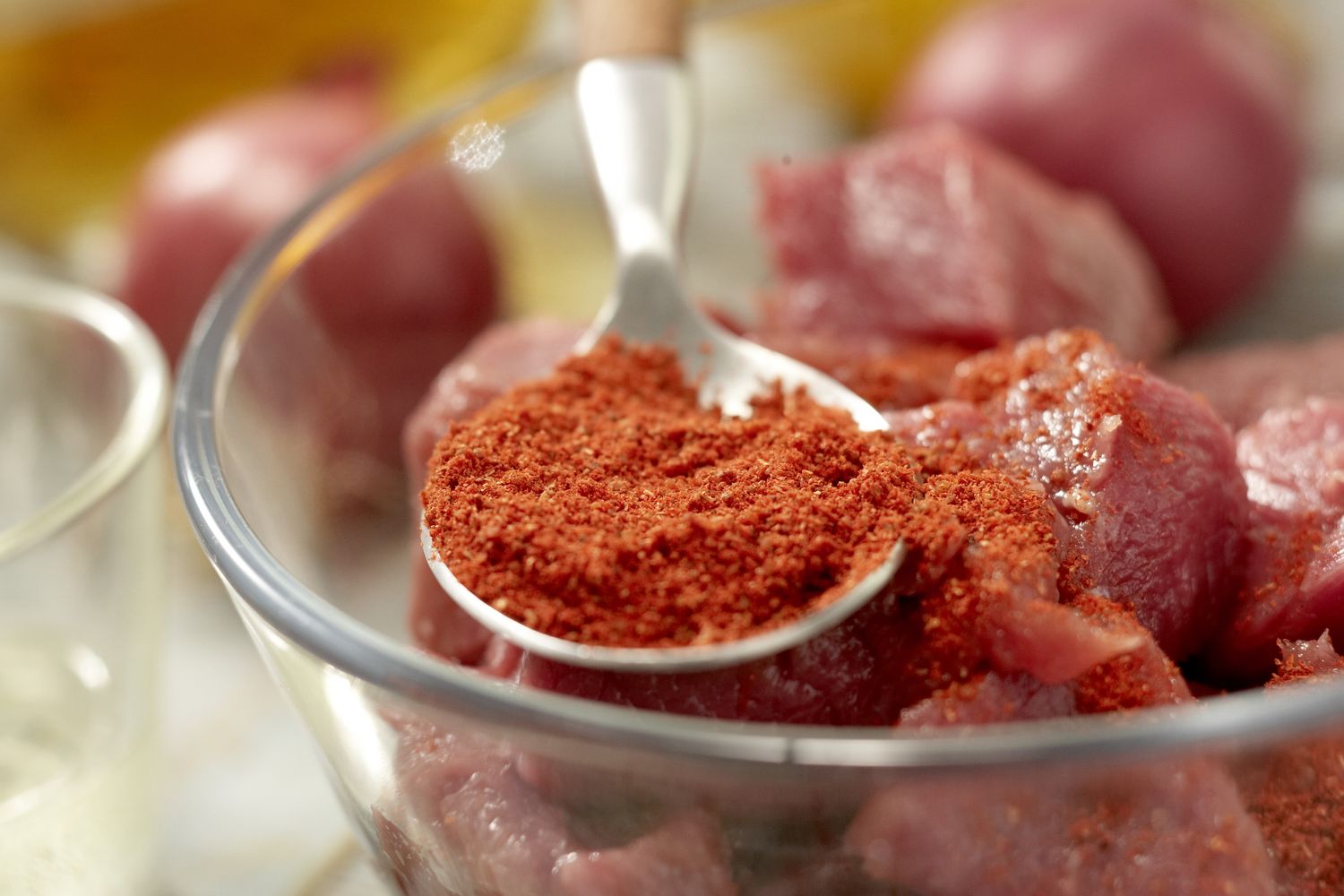 Step: 2/6
Wash the peppers, quarter, deseed and dice. Dice the pineapple. Peel the onions and cut into slices.
Step: 3/6
Heat the oil in a non-stick pan and fry the meat over a high heat until browned on all sides.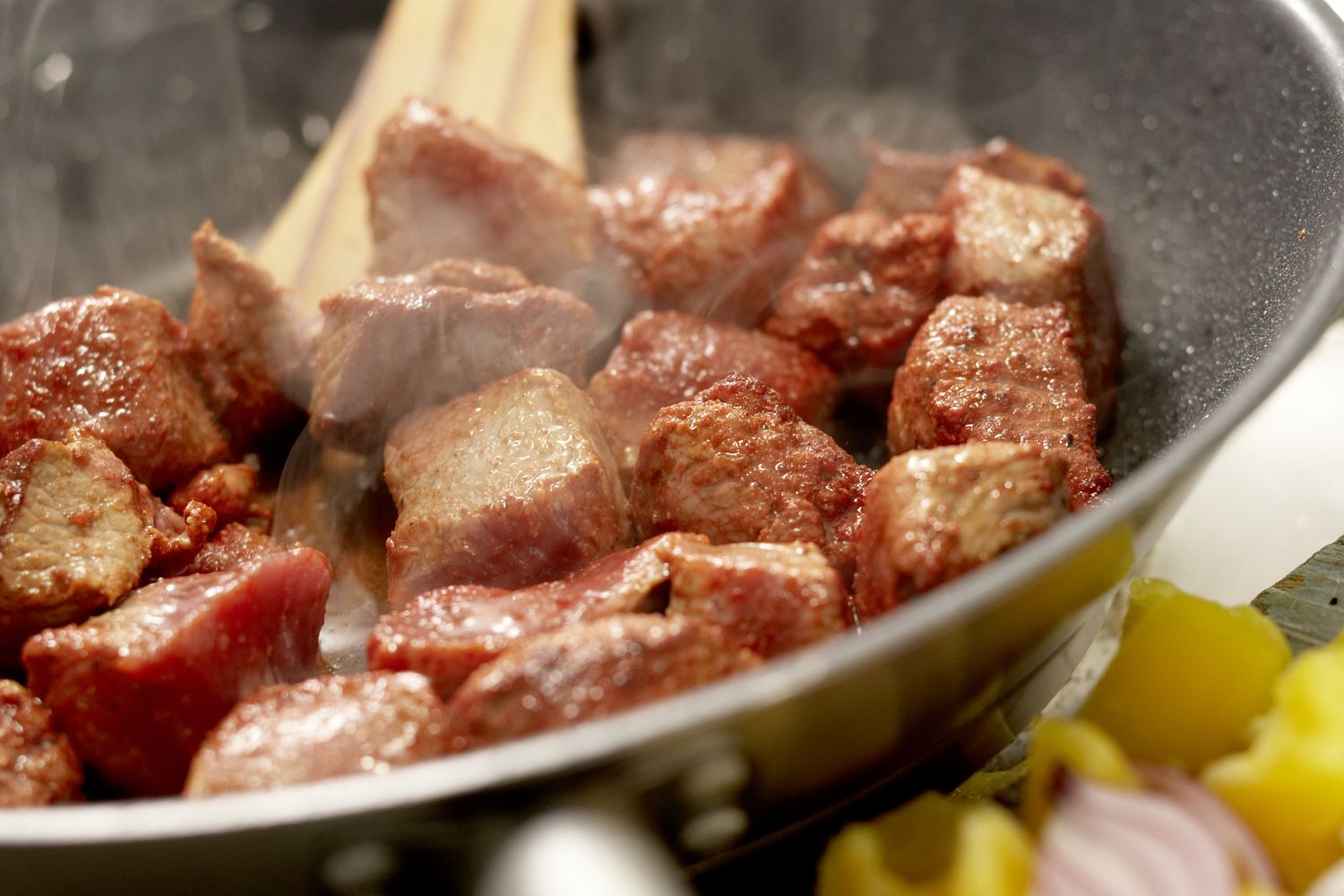 Step: 4/6
Remove the meat from the pan. Add the onions and peppers and fry for 1 minute.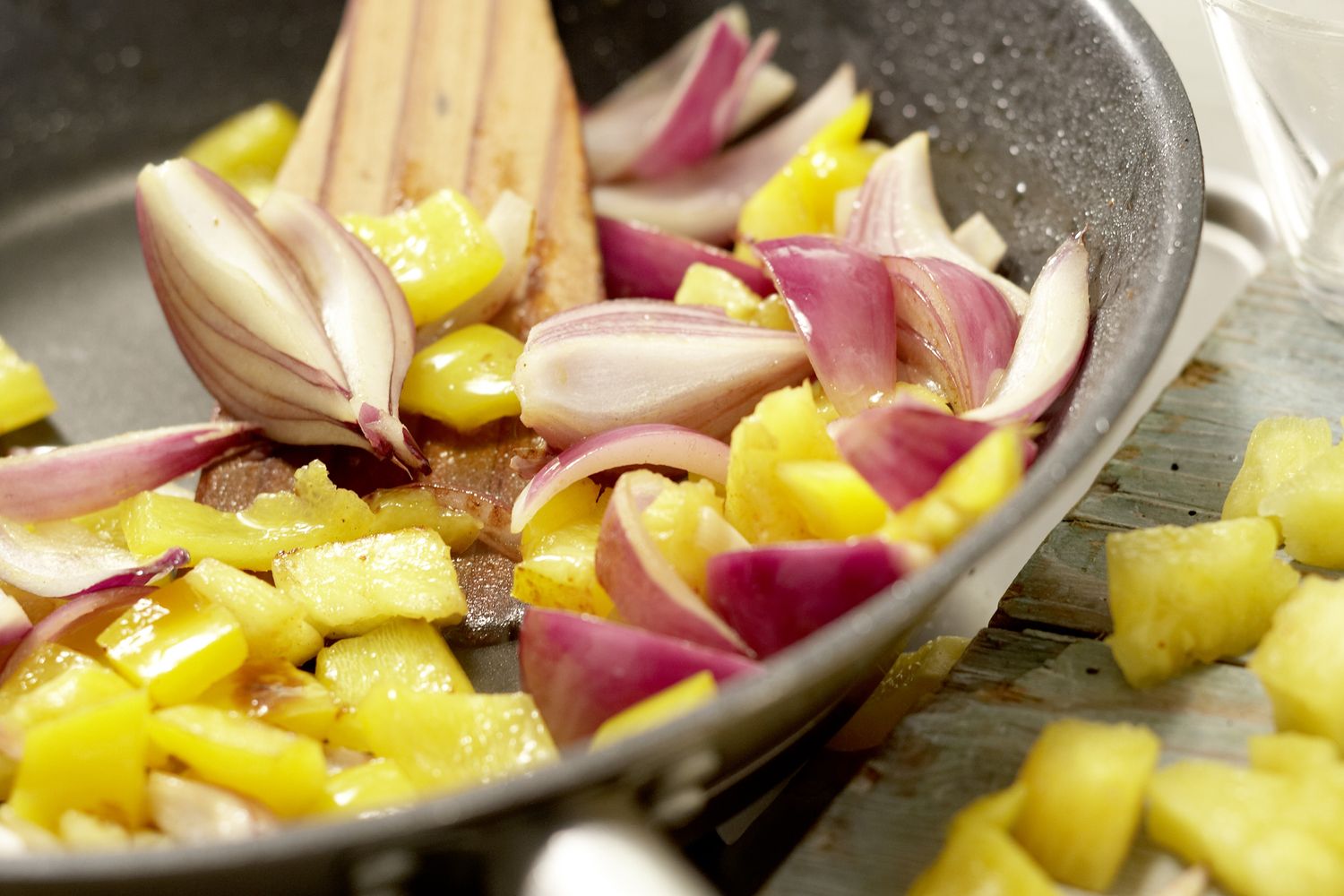 Step: 5/6
Pour in the stock and coconut milk and boil for 2 minutes.
Step: 6/6
Add the lamb and pineapple cubes to the sauce and cook for another 2 minutes. Season with salt and pepper and serve immediately.