Step: 1/8
For the tuna, peel and finely chop the shallot, ginger and garlic. Wash the chillies, halve lengthwise, remove the seeds and finely chop the flesh. Heat 2 tbsp sesame oil in a pan and sauté the shallot, ginger, garlic and chilli. Mix in the soy sauce, lime juice and pepper and simmer for 5 minutes, then allow to cool. Wash the tuna fillet, pat dry, place in a dish and drizzle with the marinade. Turn the fish and marinate in the fridge for at least 1 hour. Remove the fish about 15 minutes before frying, pat dry and cut into 5-6 cm wide pieces.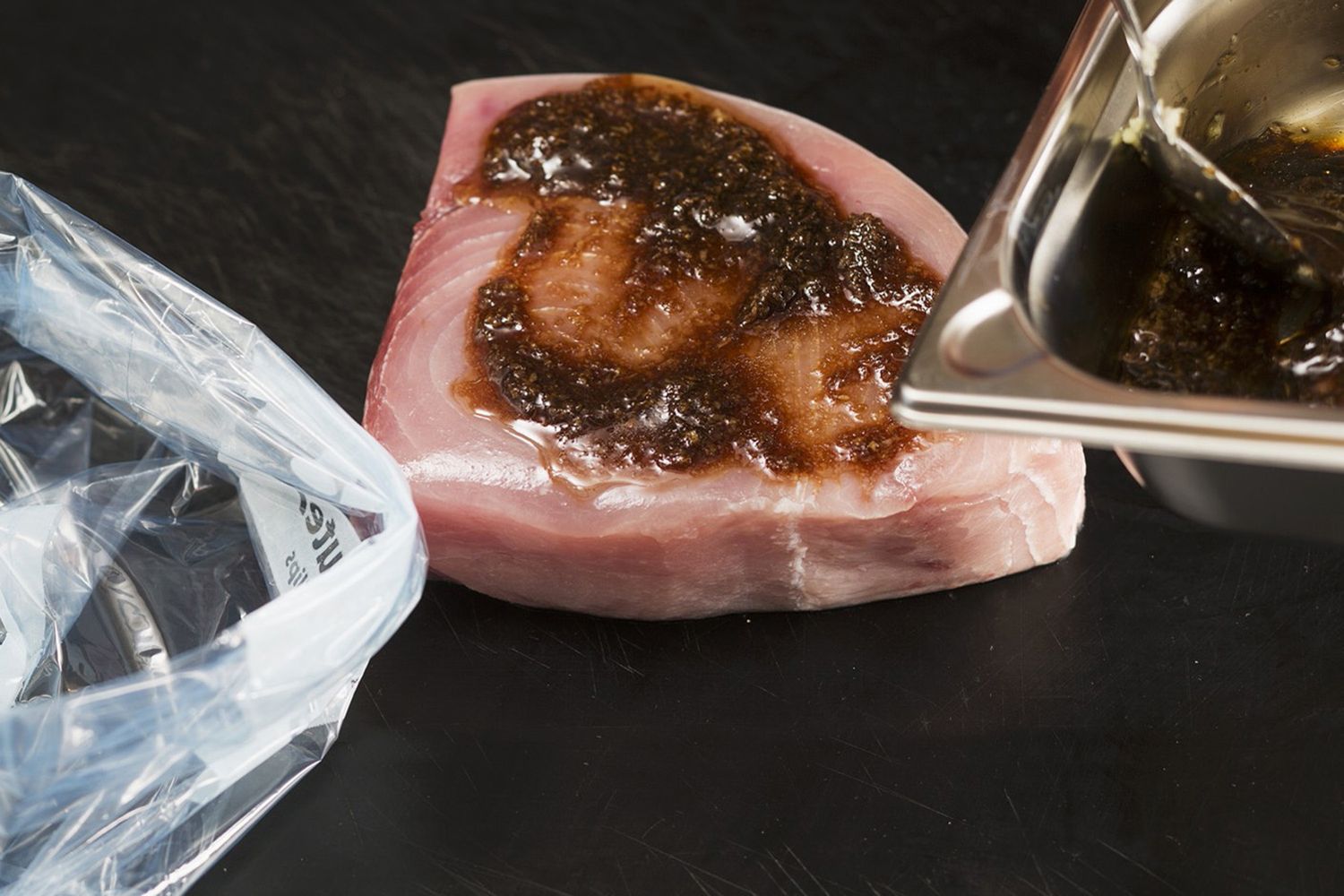 Step: 2/8
Bring plenty of salted water to the boil in a large saucepan. Add the spaghetti and cook according to the pack instructions.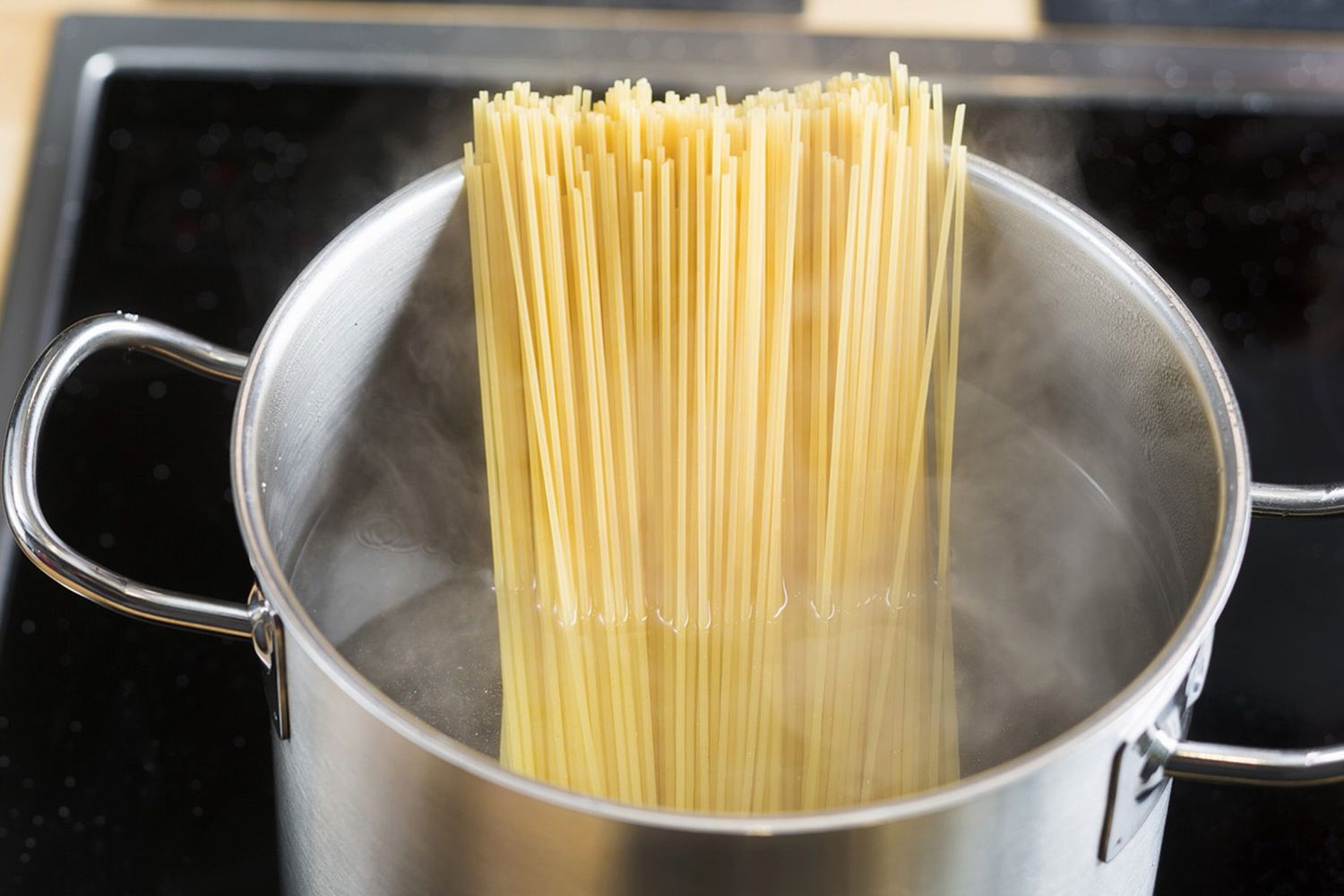 Step: 3/8
Slit the chilli lengthways and remove the seeds.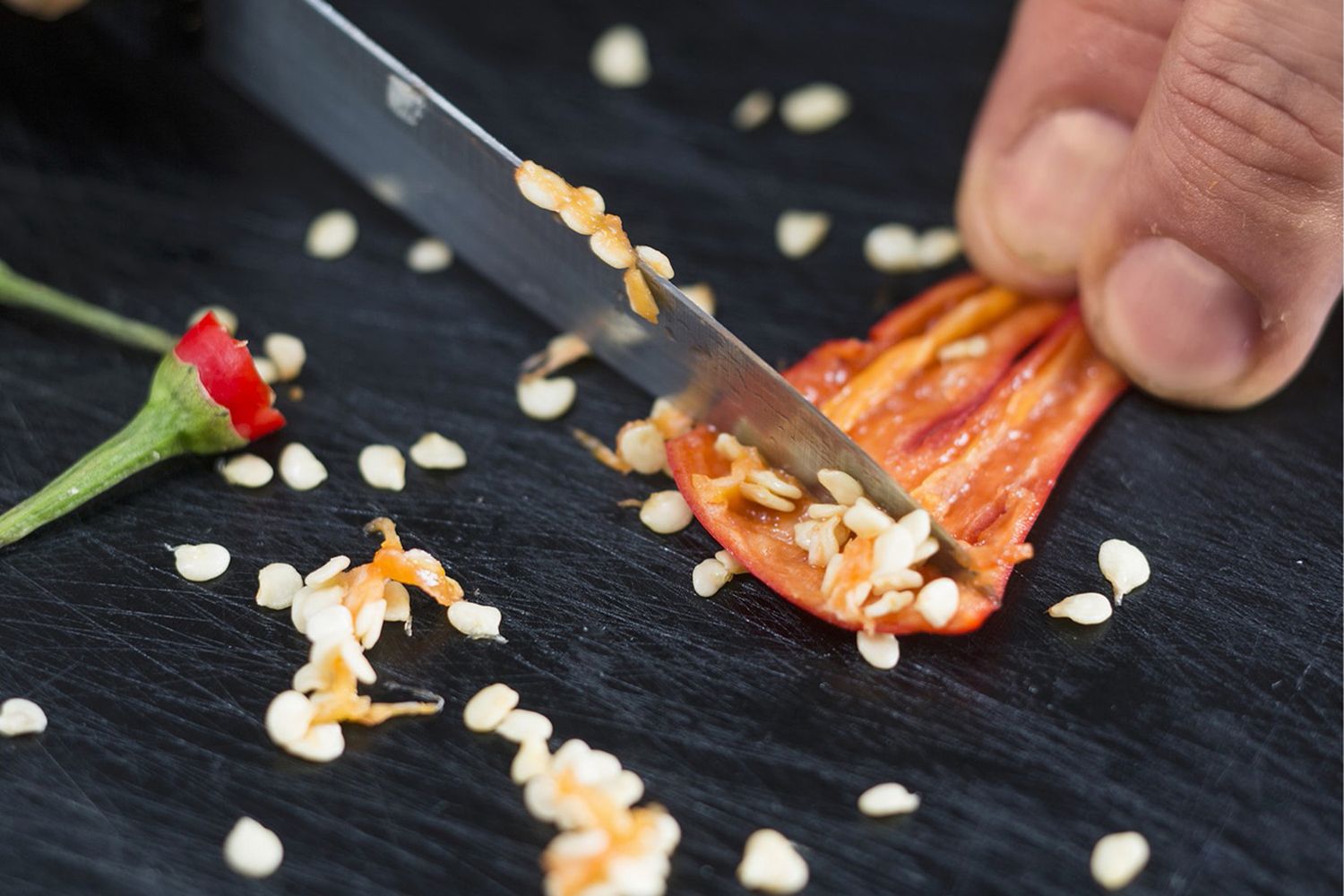 Step: 4/8
Cut the chilli into thin strips.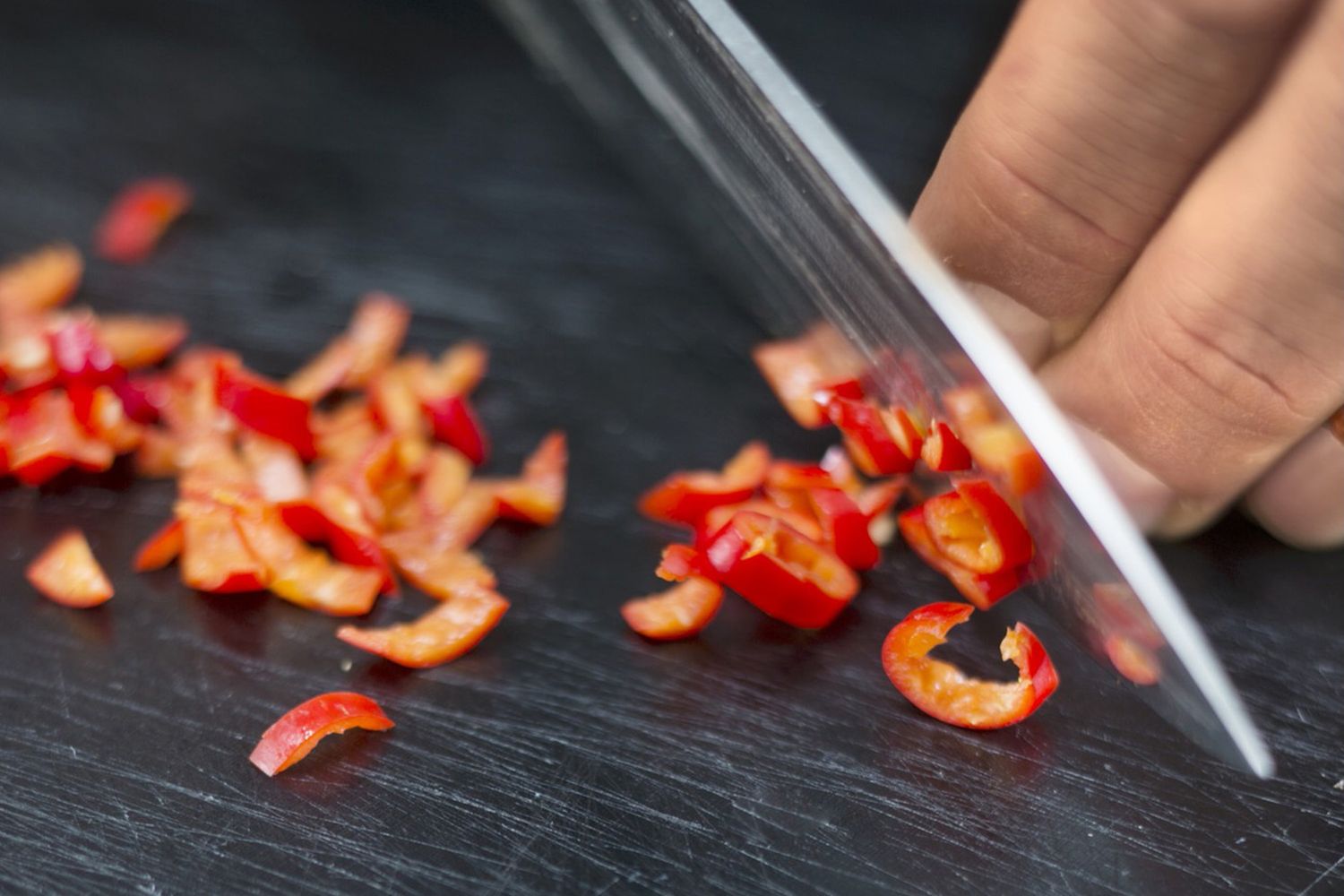 Step: 5/8
Rinse the parsley, shake dry and chop the leaves.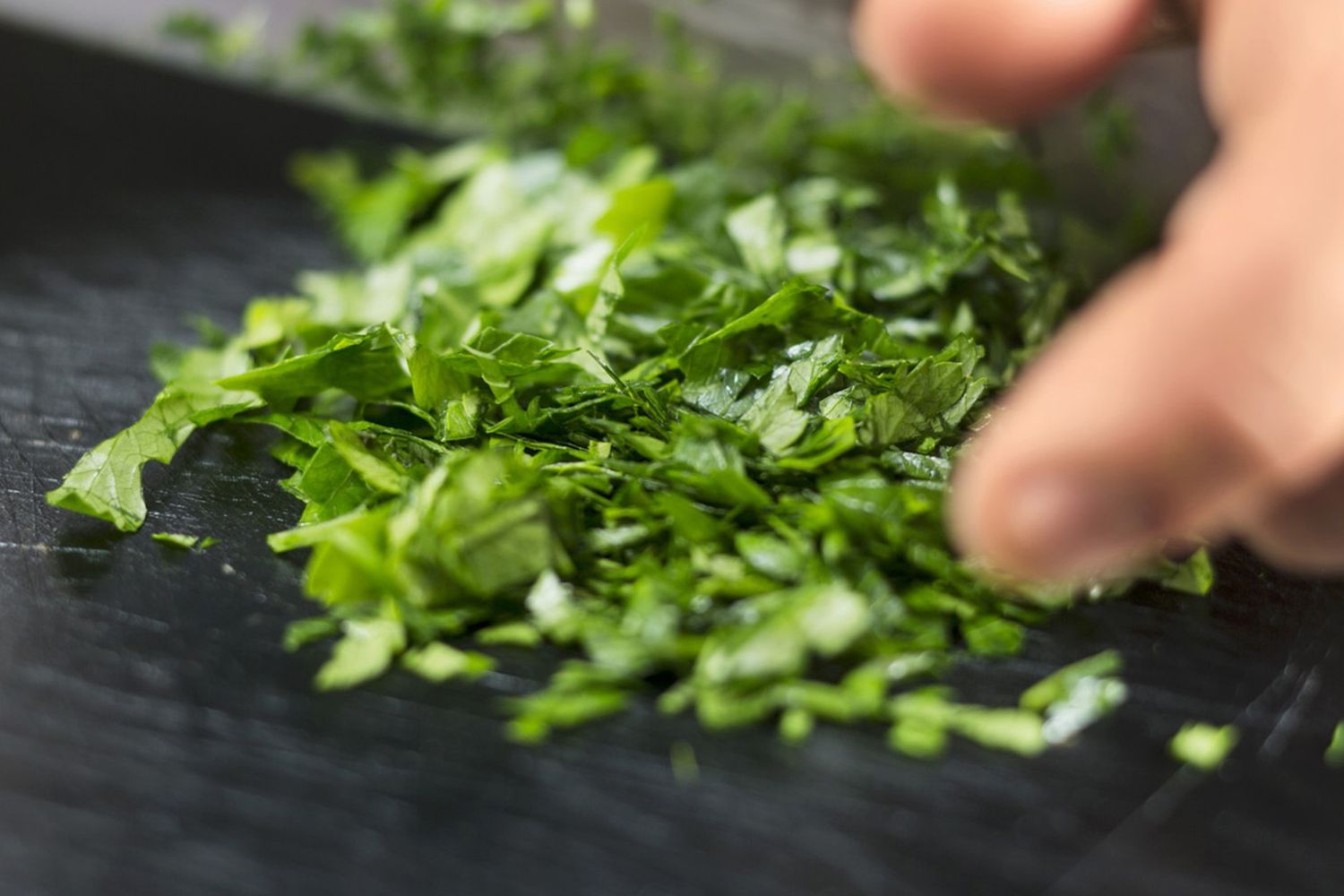 Step: 6/8
Heat the olive oil in a pan, briefly sauté the chilli strips, then squeeze over the lemon juice and stir in the chopped parsley.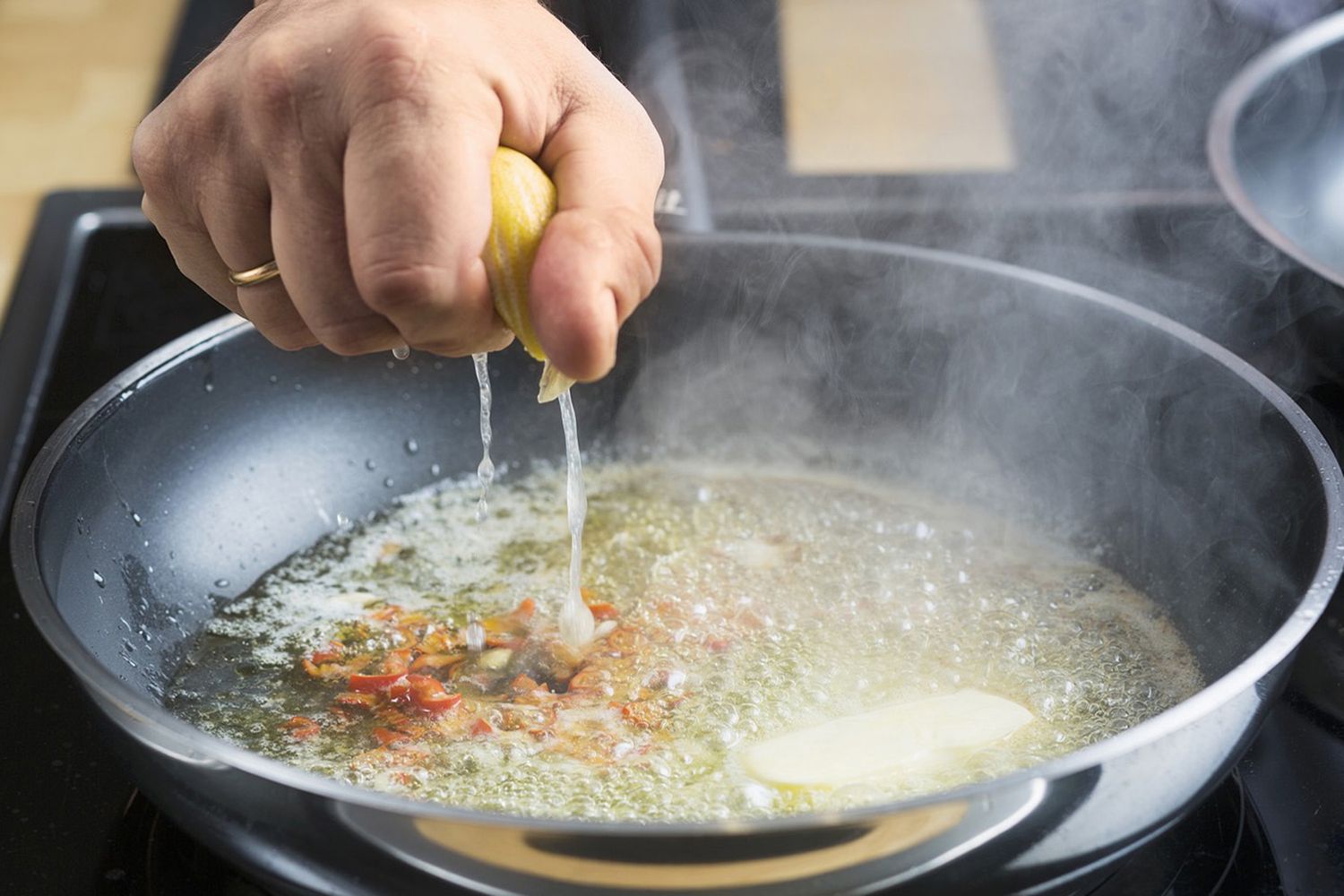 Step: 7/8
Rinse the spaghetti, drain, place in the pan with the chilli mixture and toss well.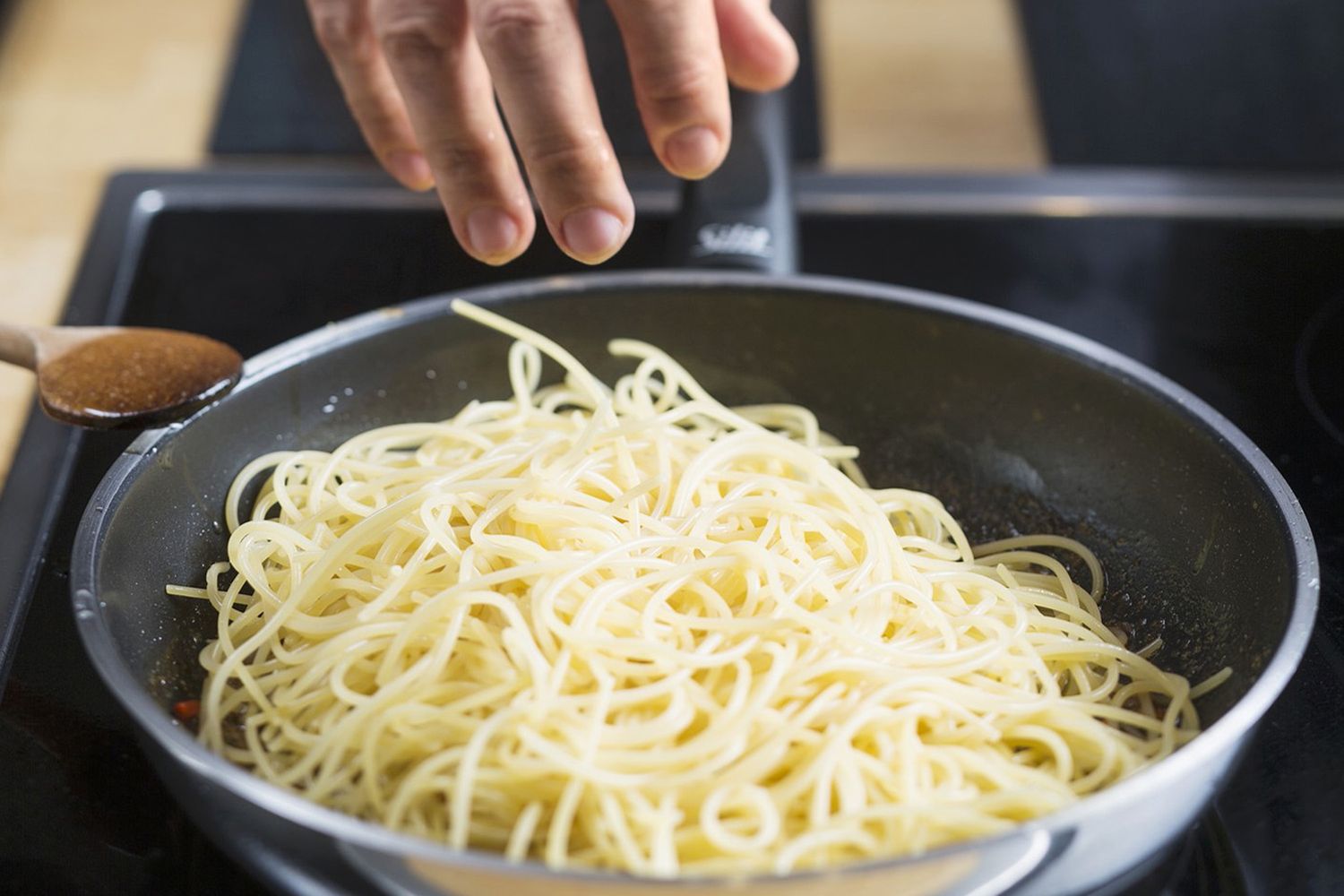 Step: 8/8
Heat the rest of the sesame oil in a second pan and fry the tuna pieces briefly on all sides, so that the fish is sealed but still raw inside. Remove the fish and slice. Arrange the tuna with the spaghetti in warm deep plates and serve garnished with parsley.