Step: 1/8
Wash and slice the zucchinis and eggplants. Sprinkle with a little salt and leave for 15 minutes.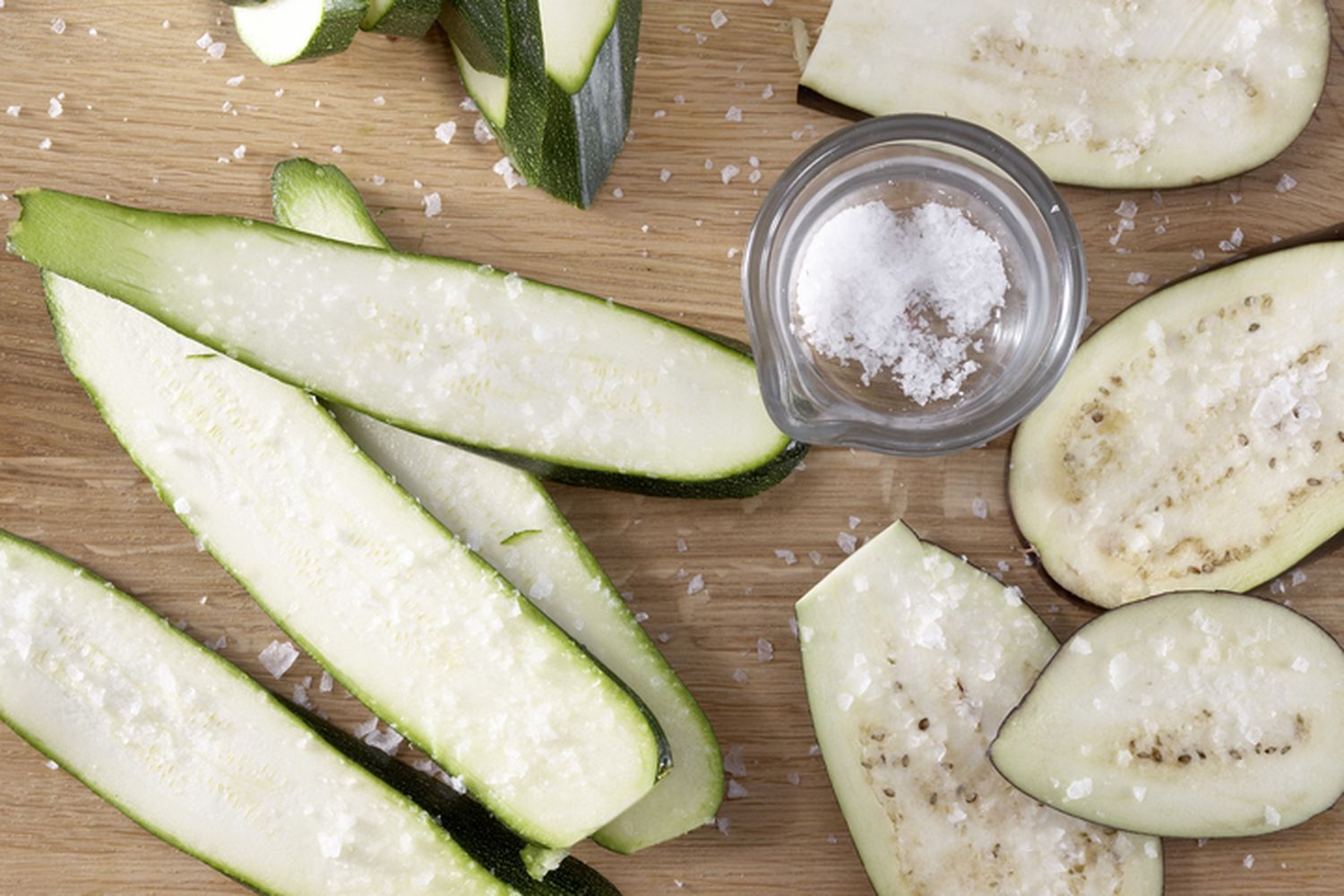 Step: 2/8
Wash, quarter and deseed the peppers.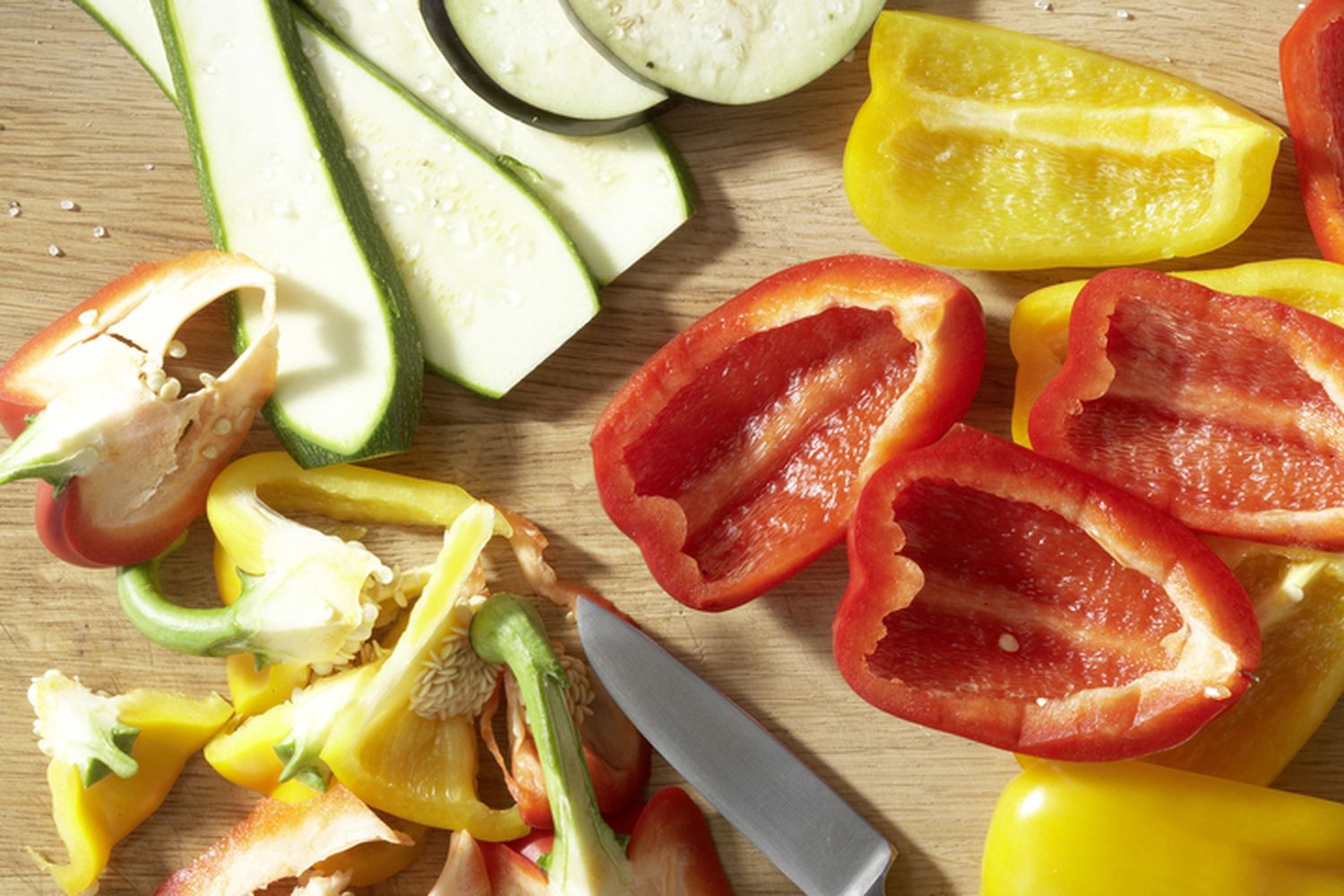 Step: 3/8
Wash the herbs and shake dry. Reserve 1 thyme stalk for garnishing. Remove the remaining leaves and chop roughly.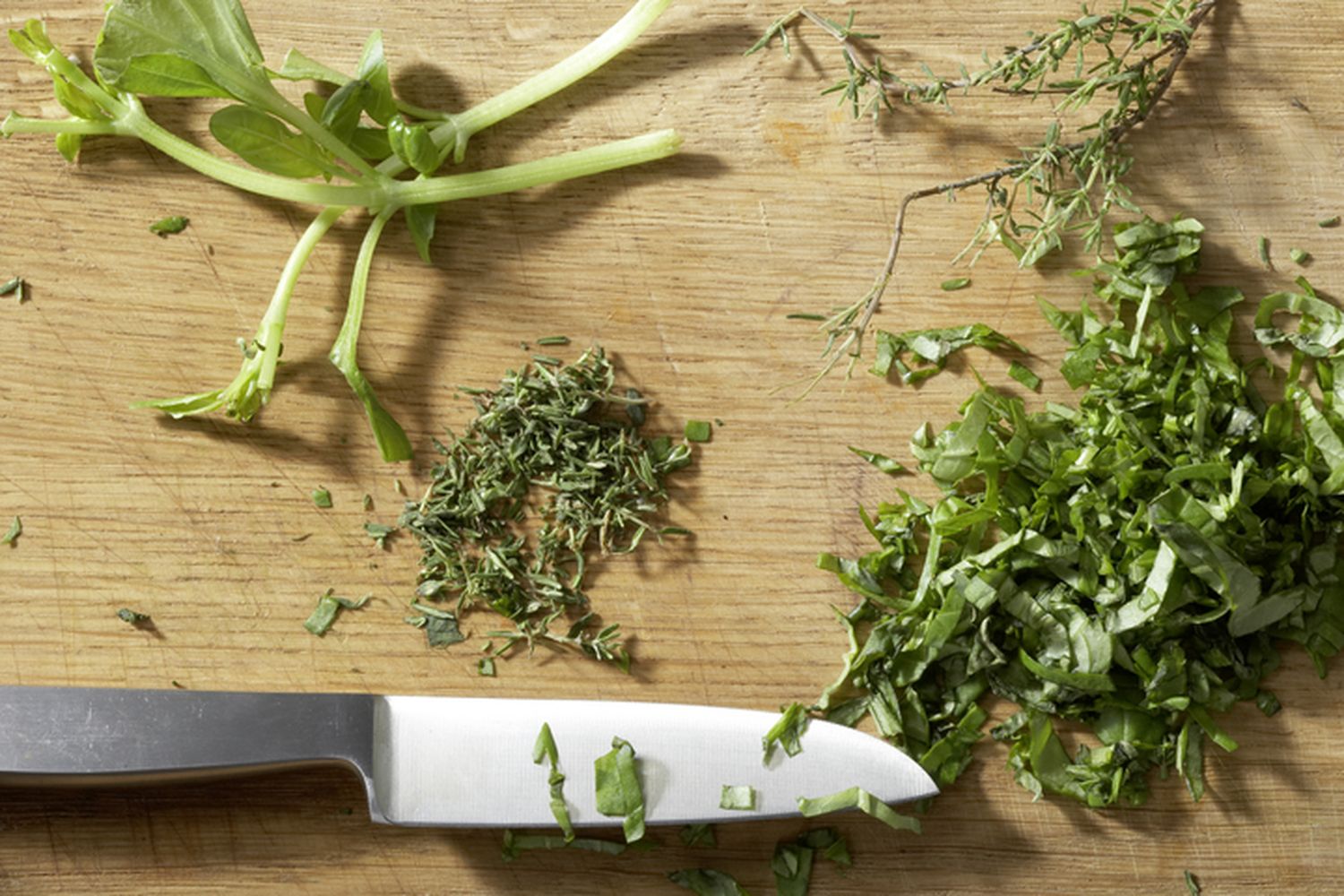 Step: 4/8
Heat 1 tsp oil in a pan. Peel and finely dice the onions and garlic, then saute in the hot oil over a medium heat until softened and translucent.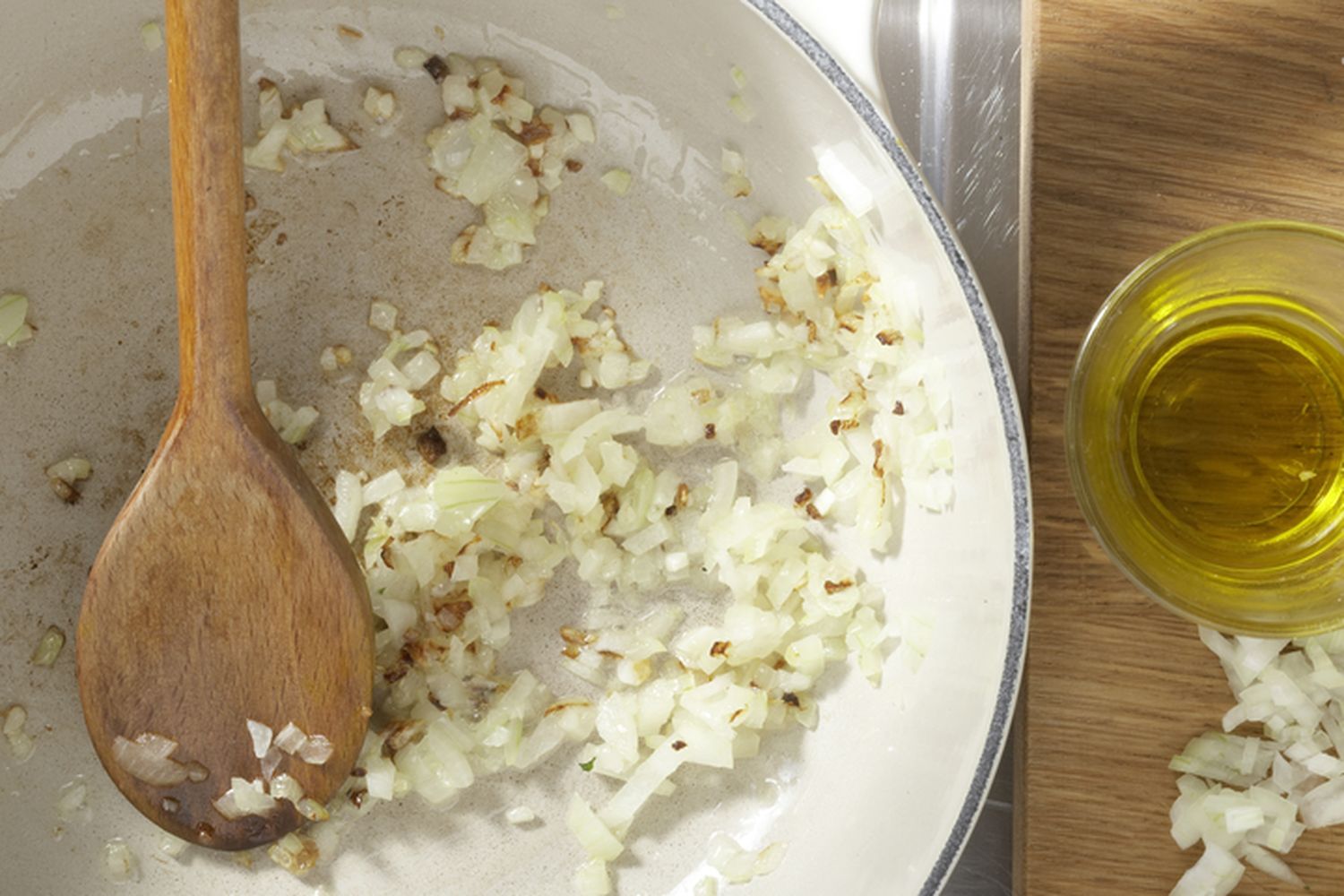 Step: 5/8
Add the tomatoes and herbs to the pan, quickly bring to the boil, season with salt and black pepper and remove from the heat.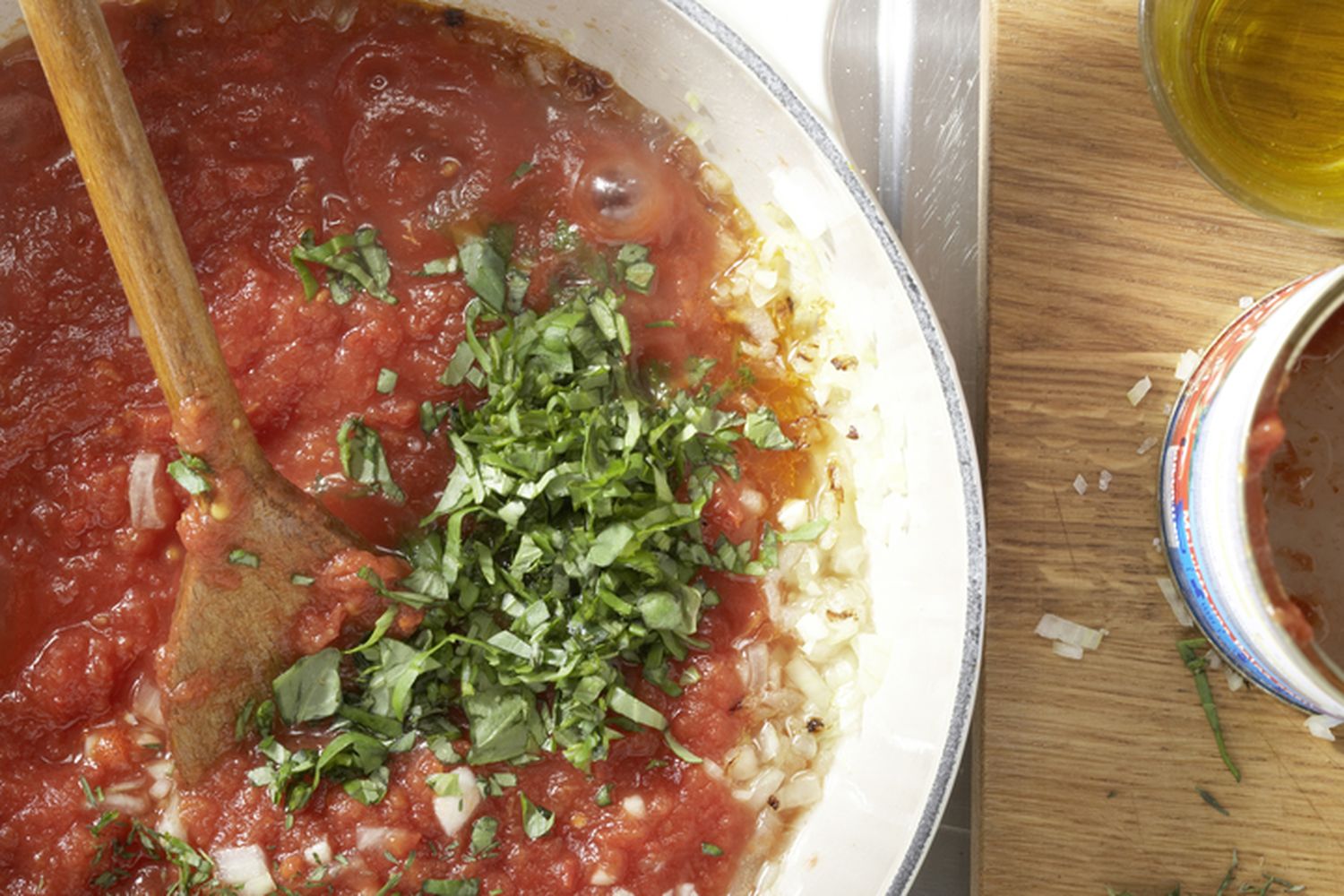 Step: 6/8
Rinse the salt from the zucchinis and eggplants, pat dry and mix with the peppers and the rest of the oil. Grate the Parmesan and mix with the breadcrumbs.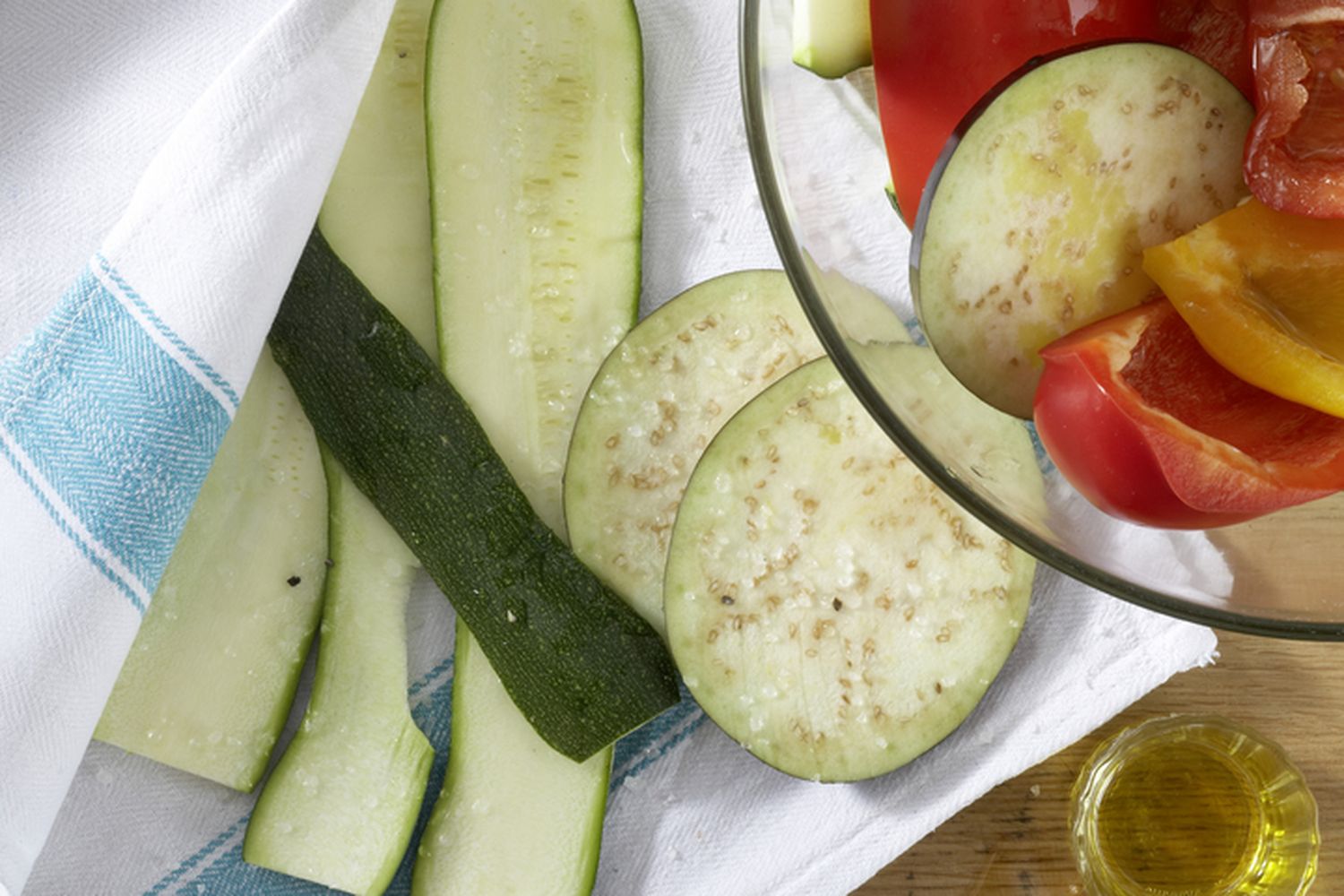 Step: 7/8
Grill the vegetables in a hot griddle pan for 1 minute on each side.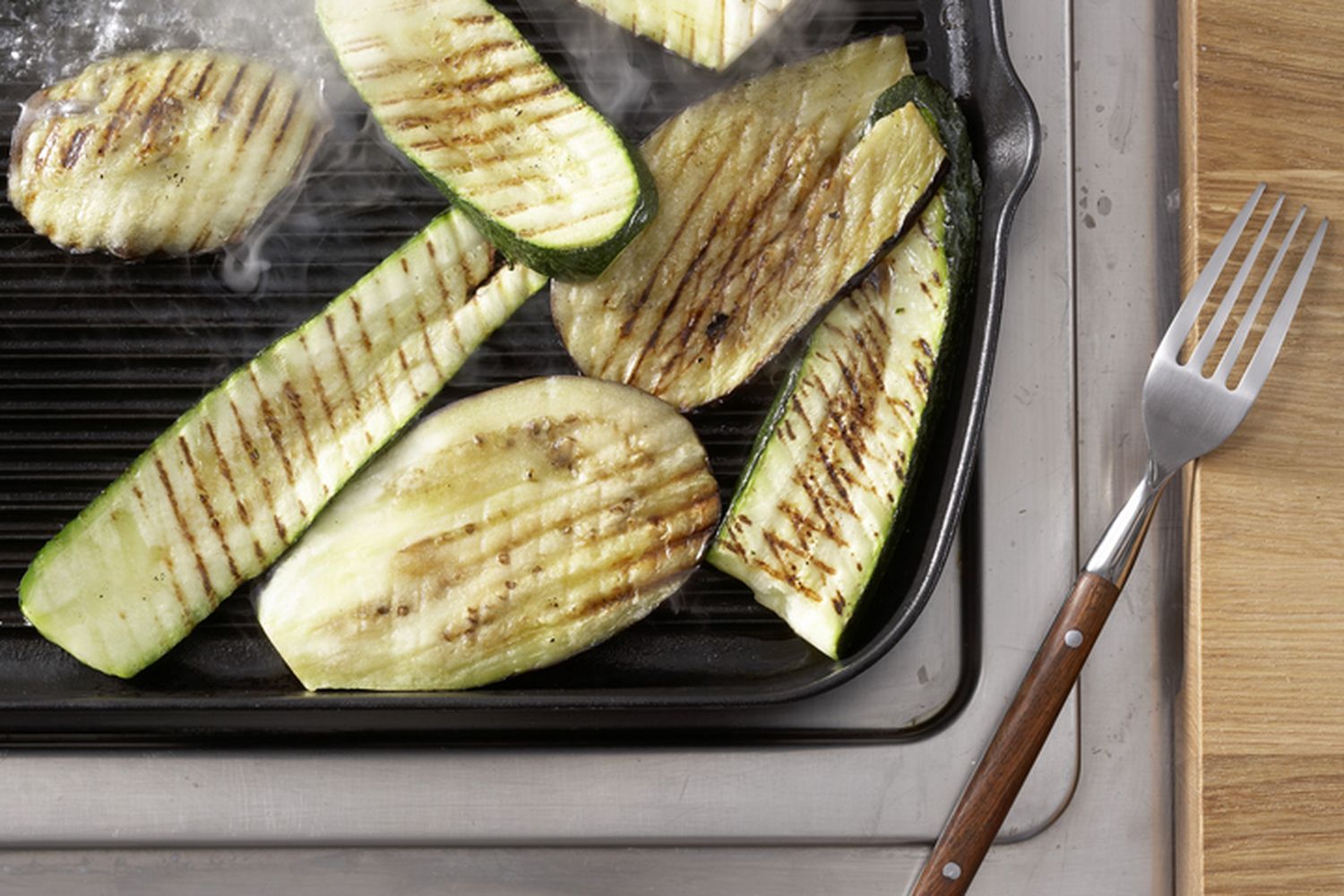 Step: 8/8
Layer the vegetables and tomato sauce alternately in a baking dish, top the the cheesy breadcrumbs and bake in a preheated oven at 200°C (180°C fan, gas 6).