Step: 1/5
Wash the cucumber, cut in half and scoop out the seeds with a spoon.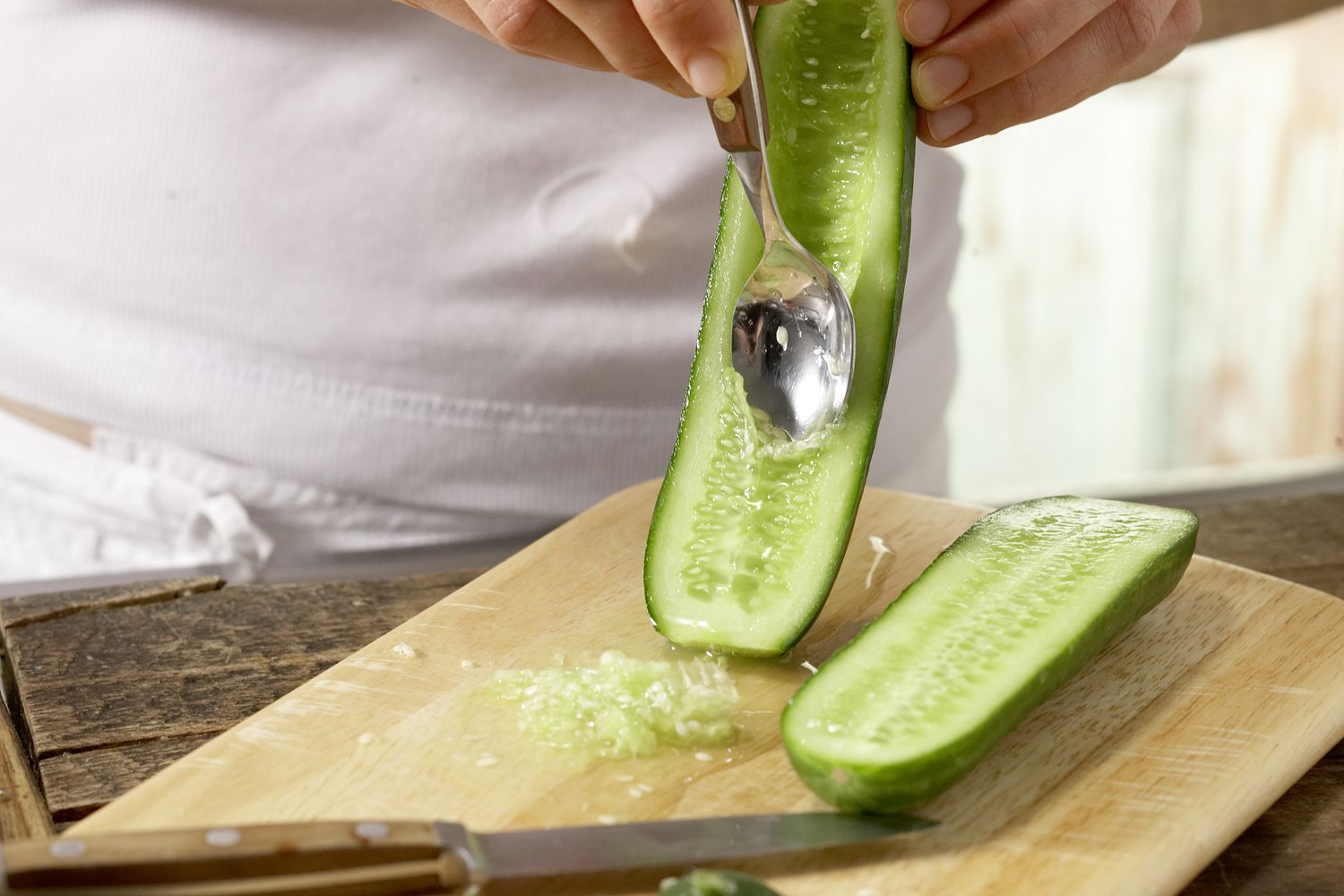 Step: 2/5
Toast the sunflower seeds in a dry non-stick pan until lightly browned, stirring occasionally.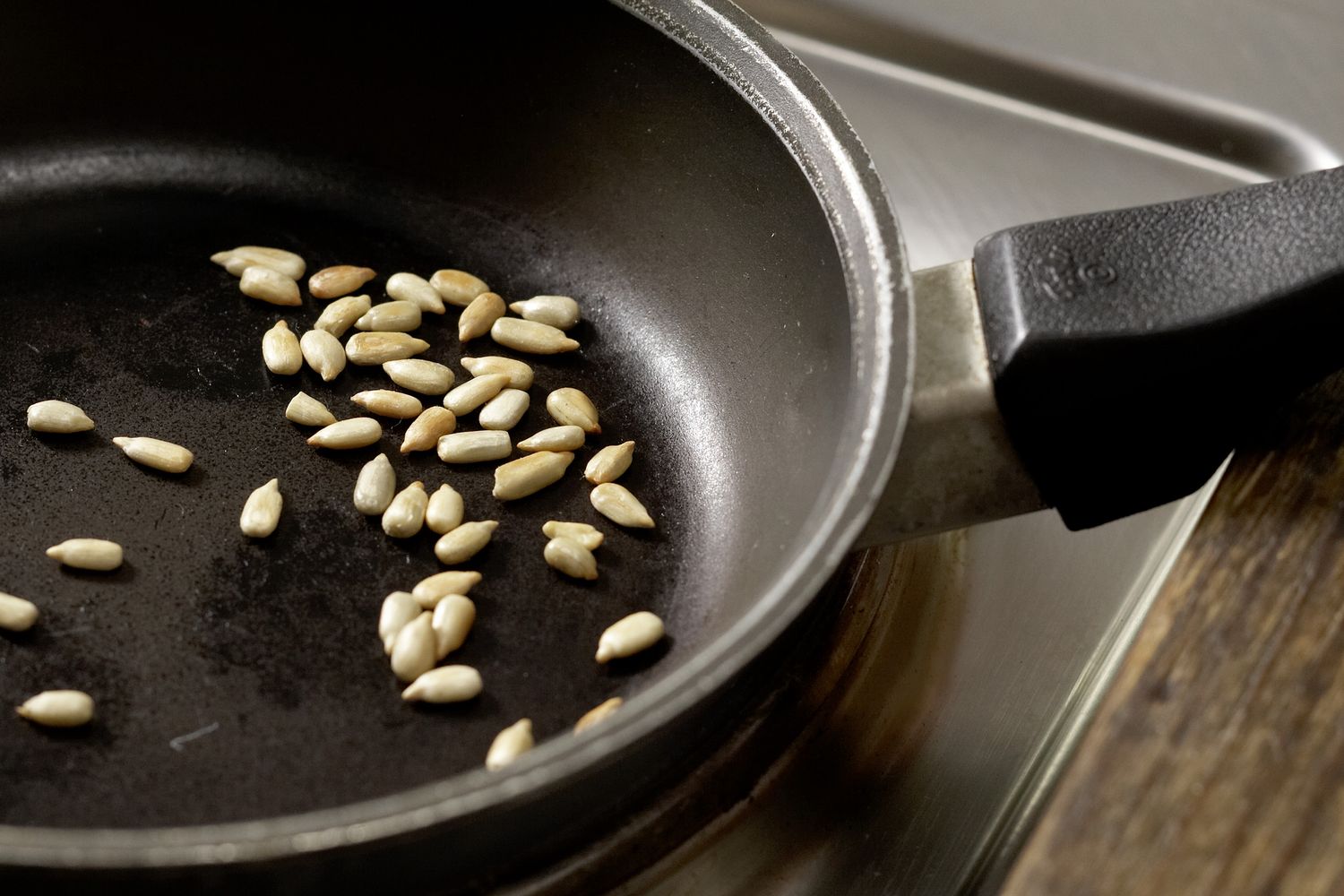 Step: 3/5
Wash the tomatoes and cut into small cubes.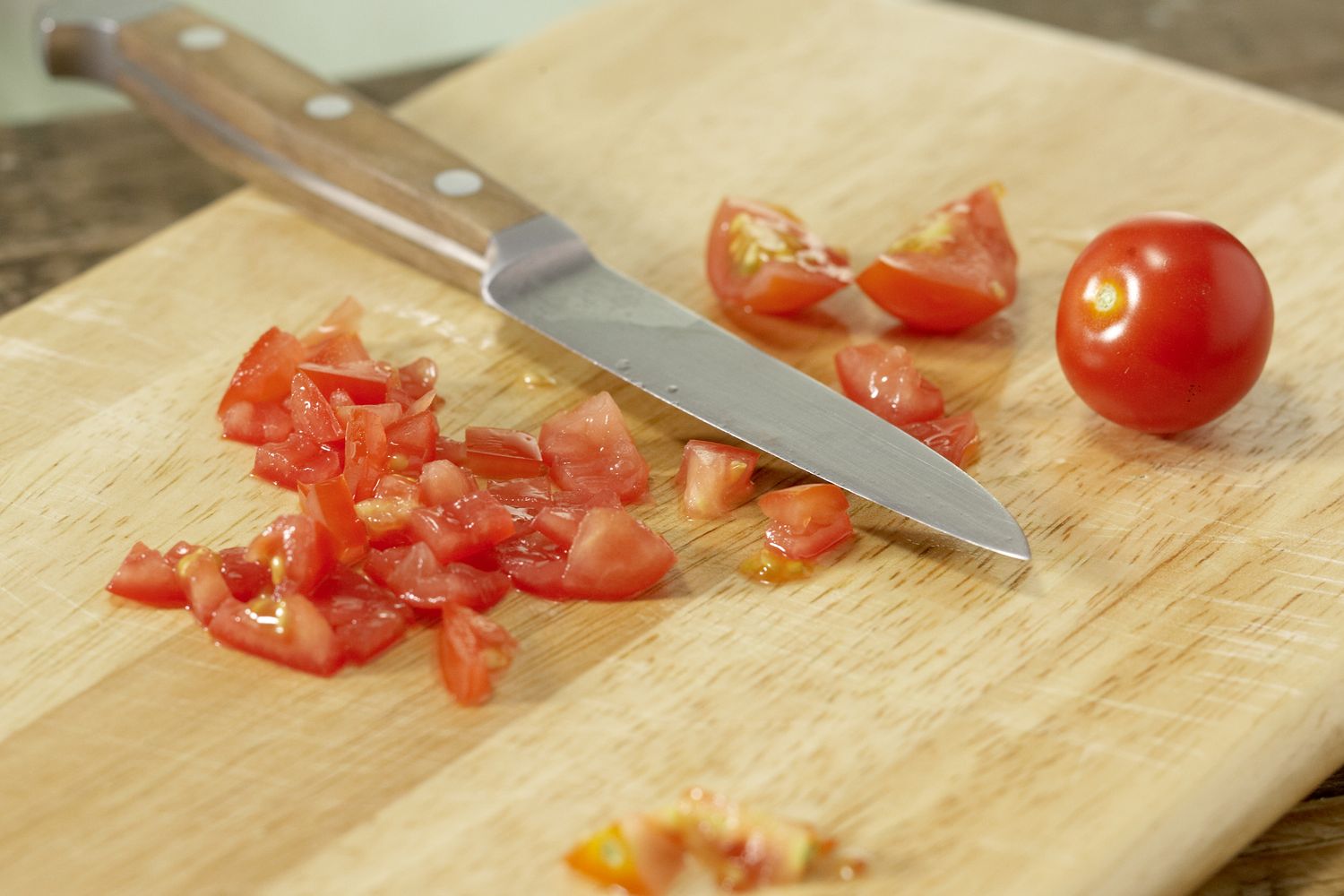 Step: 4/5
Mix the cheese in a small bowl with the sunflower seeds and tomato cubes. Season with salt and pepper.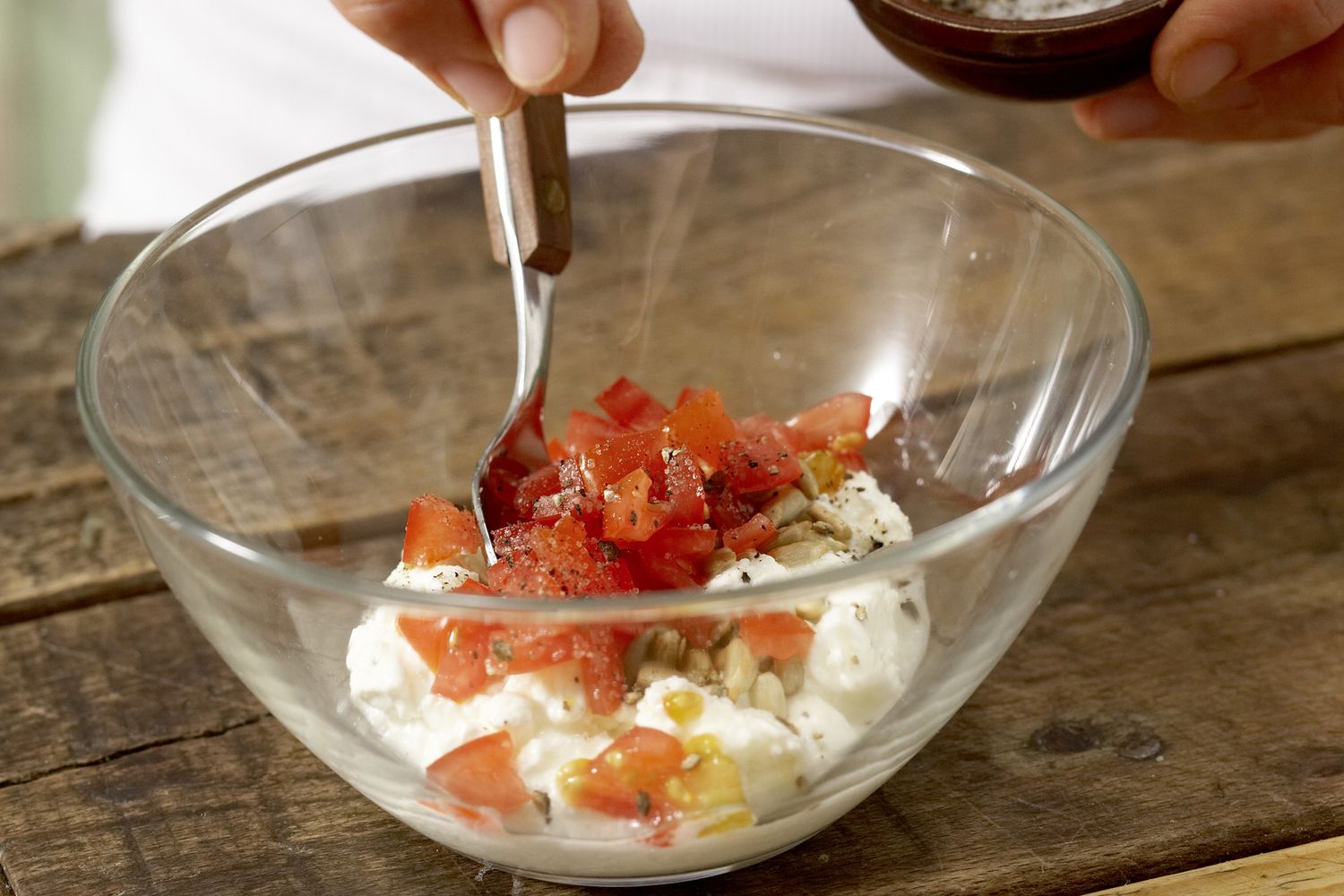 Step: 5/5
Wash the basil, shake dry and slice the leaves. Fill the cucumber halves with the cream cheese mixture, garnish with basil and serve.