Whether it's a classic cheese and pickle combo, a crowd-pleasing melted cheese toasty or sometimes essential saucy bacon sarnie: our love for the humble sandwich is eternal. In the UK we buy around 3.8 billion sandwiches every year? Bananas! And as if we need another excuse to sink our teeth into more bread framed fillings, it's now British Sandwich Week
.
The sandwich was named after Lord John Montague, the fourth Earl of Sandwich. He worked and played hard and preferred to scoff slices of meat between bread on the go. Don't we all!
Crusts off or on, triangle or square cut, enjoyed at afternoon tea or in a greasy spoon cafe: sandwiches are available all day. Around the world, they come in many versions from Japan's katsu sando (yum!) to American grilled cheese (hubba hubba) and Smørrebrød's in Denmark (teeth marks in the butter). Here we've selected our favourite global sandwiches and where to eat them. Make this the summer of the sandwich. Crust us, you'll love them all!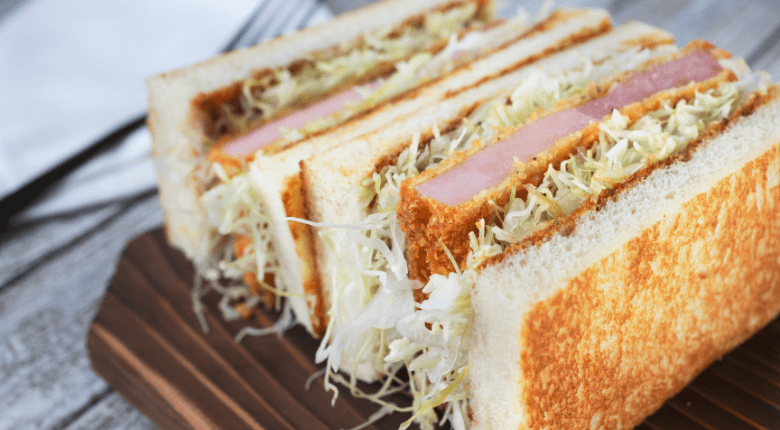 This tasty Japanese invention sees fried panko crumbed pork chops served in soft white milk bread with a tasty tonkatsu sauce and stuffed with shredded white cabbage. It dates from the 1800s Meiji Period and is influenced by western sandwiches. "Katsu" means cutlet in Japanese, and "sando" is the nickname people in Tokyo gave the word sandwich. This sturdy sandwich can be made at home, but Tata Eatery is London's undisputed sando king. Want to try this at home why not check out this lovely recipe!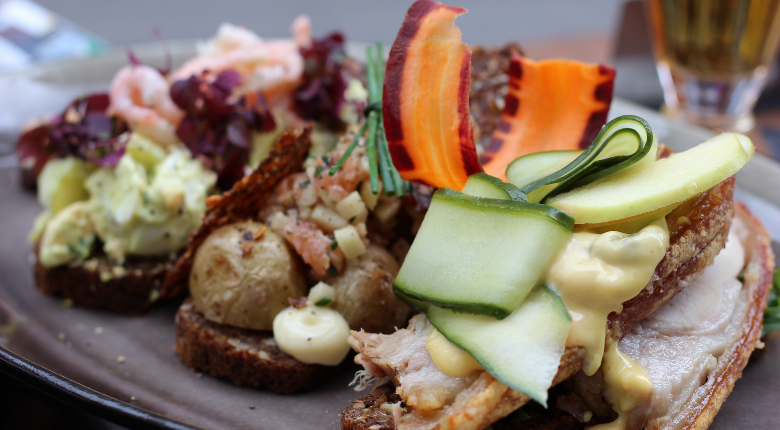 The British spend £8billion on sandwiches every year and 300 million are eaten by Americans but the Danish claim to do it best. Smørrebrød means "buttered bread" and it's a national dish where the bread must be rye sourdough, mayo generous and butter so thick it'll print your teeth marks. Fillings (or toppings) include onion and potato (classic) to fried breaded plaice. Head to Ekte in London for an authentic take on this pretty and delicious open sandwich.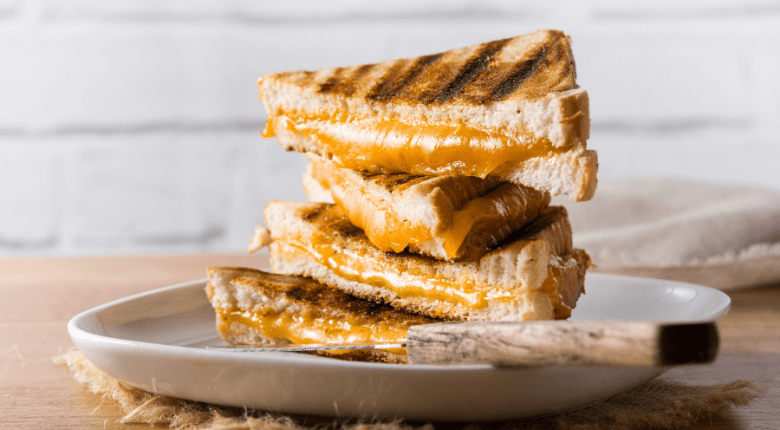 The idea of topping bread with cheese and grilling it into a melty delicious mess has been around for centuries but the concept really took off in the United States during the 1920's. We've since drooled over this comfort food in movies including Johnny Depps take in Benny and Joon (1993) to Jon Chef (2014) to Jon Favreau's much copied version in Chef (2014). You need: white bread, processed cheese singles (or cheddar), butter and mayo slicked on the outside. Try Northern Soul in Manchester for a genuine classic take.
Here's Dan Belmont's recipe for a grilled cheese toastie/sandwich!
This softy of the sandwich world is served on a soft roll and filled with meat, sauce, and various toppings such as avocado, salsa, and iceberg lettuce. One of the most famous no frills versions is Mexico City's pambazo, a street food classic, served in white bread rolls soaked in guajillo chilli sauce. The mammoth Torta Cubana is filled with ham, pierna, cheese, scrambled or fried egg, chorizo, and chicken or beef milanesa. For a tasty torta in a big green bus try Bearritos in Bristol or a pambazo at Bodega Cantina in Leicester.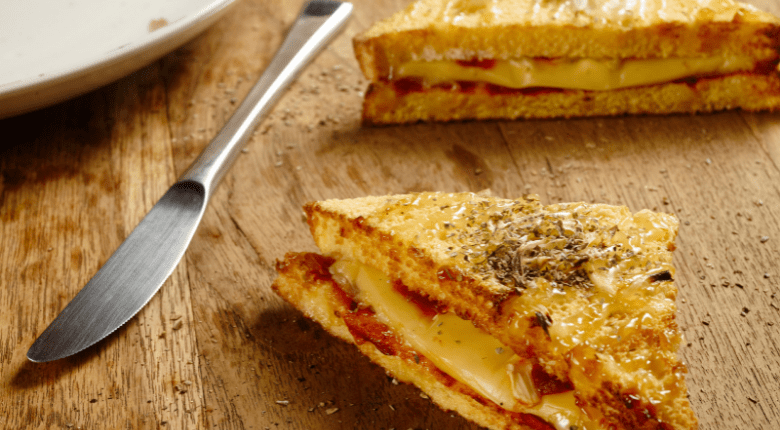 Ahh this French classic. Made up of soft sourdough bread, gruyère, smoked ham and creamy mustard mayo it's best served outside a Parisian cafe. By far the most sophisticated take on the humble cheese toastie and maybe the tastiest too. The name comes from "croquer", to bite and "monsieur" mister and it's been featured on menus in Paris since 1910. French restaurant Cote, with outlets around the country, serves a marvellous version.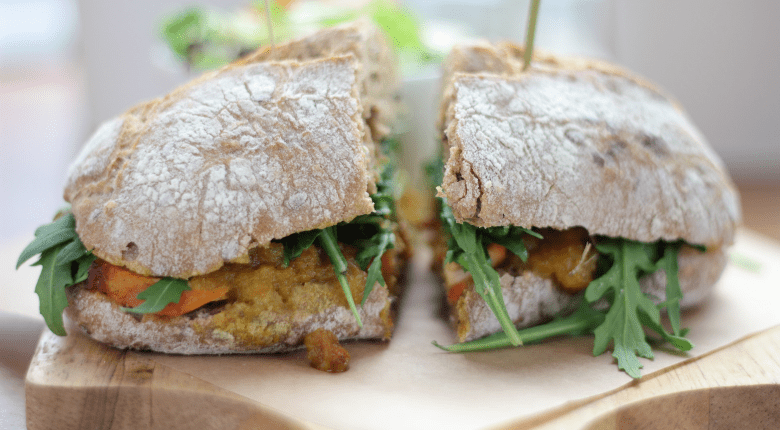 India's vegetarian take on a classic club sandwich. Swap out the bacon for raw cucumber and beetroot slices with added spiced boiled potato and lashings of zingy cilantro chutney. You can also include ripe summer tomatoes and cheese, onion and bell pepper. You'll hardly notice there's no chicken or turkey slices. The outside is buttered and grilled making it golden brown and instantly delicious. Snap one up from Mumbai Sandwich Station in Leicester.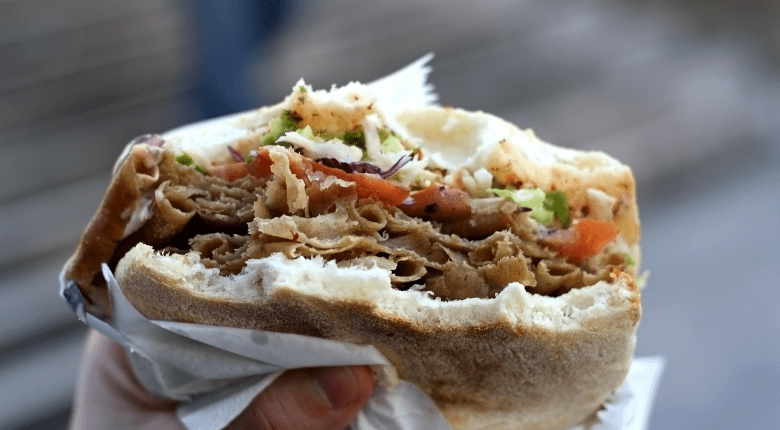 What's this late night wonder doing on the list? Well for hundreds of years the kebab has been integral to Middle Eastern cuisine in some form. The doner kebab (doner comes from "dondurmek," a Turkish word for rotating roasted meat) is served in flatbread with cabbage, lettuce and white onions and garlic sauce. Its cousins include the shawarma or gyro. It was allegedly created in Germany, by Turkish immigrants but most sources say it existed in Turkey first. The best thing it's available to try in pretty much every city in the UK all day and night.