A quintessentially British tradition
The Duchess of Bedford is credited with creating the pastime of afternoon tea in the mid-nineteenth century, inspired by her own eating habits.
During that period, dinner was being served later and later in the day. An additional meal that we now know as lunch, was invented to suppress people's hunger pangs during the gap between breakfast and dinner. However, that meal was generally a light one and this is where the Duchess came up with her clever idea of a refreshing afternoon snack, she enjoyed this new meal so much she started to invite her social circle to join her, often at her country estate, the famous Woburn Abbey pictured here.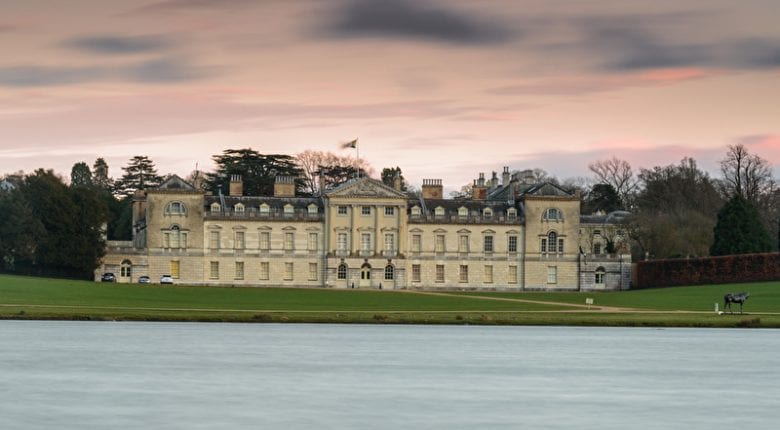 This soon became a fashionable daily event throughout the late 1800s as cosmopolitan women would throw an extravagant afternoon tea parties sporting expensive frocks.
Afternoon Tea became a staple of many middle and upper-class households throughout the United Kingdom, nowadays though afternoon tea is seen as a treat and has recently seen a resurgence in popularity with many people taking to social media to show off their creativity whilst preparing afternoon tea for friends.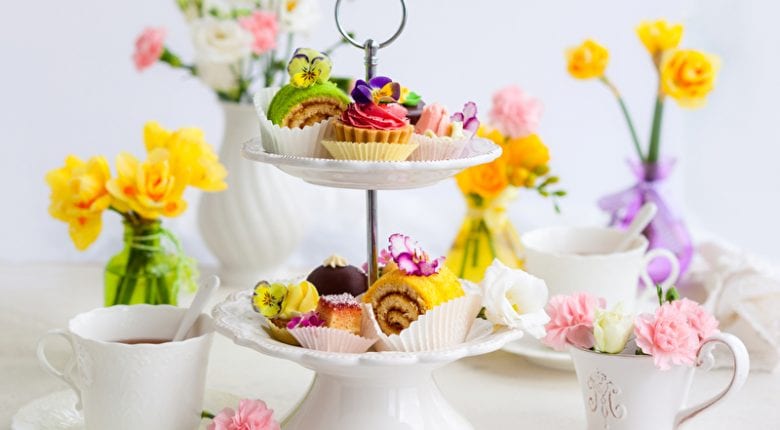 5 things to create the perfect setting for your afternoon tea!
Tea set with teapot: You'll need a tea set and probably the fancier the better. But don't worry if you don't have one! You can easily acquire a full set or create a Shabby Chiq style miss-match set without breaking the bank. Search your local charity shops or online auction sites for some great finds. Try to find traditional tier sets and of course, no set is complete without a fancy teapot for making those refills.
Cutlery: You'll need cake knives for sharing your baked treats and teaspoons, lots of teaspoons!
Decorations: Napkins, table cloths, cotton lace doilies

and even bunting will help create a traditional atmosphere to your afternoon tea. A cake stand will also help your cakes look the part!

Refreshments: Impress your guests with an indulgent cream tea or if they're looking for something lighter why not give them the choice of a few herbal teas? A cold bottle of fizz never goes a miss too so add Prosecco or even Champagne to your shopping list if it's a special occasion.
Food: This is where you can really make your afternoon tea stand out. You'll want a nice blend of savoury and sweet.
So what food choices will be a hit for your afternoon tea?

Finger sandwiches are ridiculously moreish and there are plenty of fillings to take your pick from! Some of our FreshMAG faves are soft cream cheese with cucumber, crayfish salad, chicken and brie.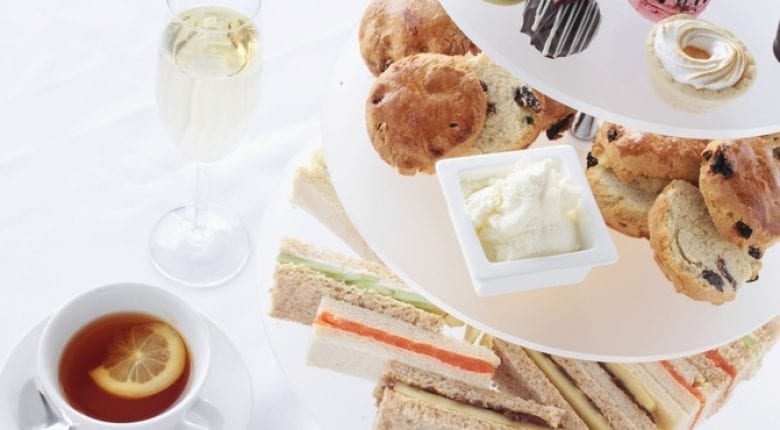 To make a really tasty crayfish salad sandwich simply whip up a Marie Rose sauce (3 part ketchup 2 part light Mayo) and mix with a splash of Worcestershire sauce, a pinch of Cayenne pepper, a pinch or 2 of paprika and a couple of drops of tabasco sauce. Whilst giving everything a good mix squeeze the juice of half a lemon in and season with salt and pepper finally add in two packets of ready-cooked Crayfish tails and a handful of fresh rocket.
To prevent sandwiches from drying out quickly, cover them with cling film before serving. Another tip for finger sandwiches is to make them with thinly sliced bread.
Sausage Rolls and Quiches
You can grab some sausage rolls from a farm shop or supermarket as an option or make your own from scratch if you wanted to make a quiche this is a very simple recipe for a ham and vegetable quiche that bakes in about an hour.
Cakes
Serve up a selection of tasty treats, bear in mind that some will take more skill to perfect than others! From Swiss Rolls to Mini Cheesecakes check out our Cake Recipe section here to get some inspiration.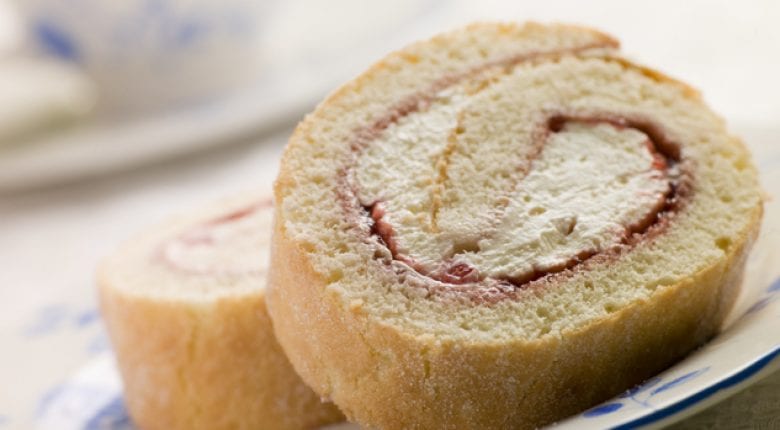 Vegan Alternatives
Remember to cater for everyone you're entertaining. You may have guests with dietary requirements or allergies so check with them beforehand. If you want to add a yummy vegan option to your menu, our FreshMAG recipe for carrot cake lollipops is always popular. Get the recipe here!
Macaroons
Colourful Macaroons will really impress your guests and they are easier to make than you think! Why not try this recipe from the BBC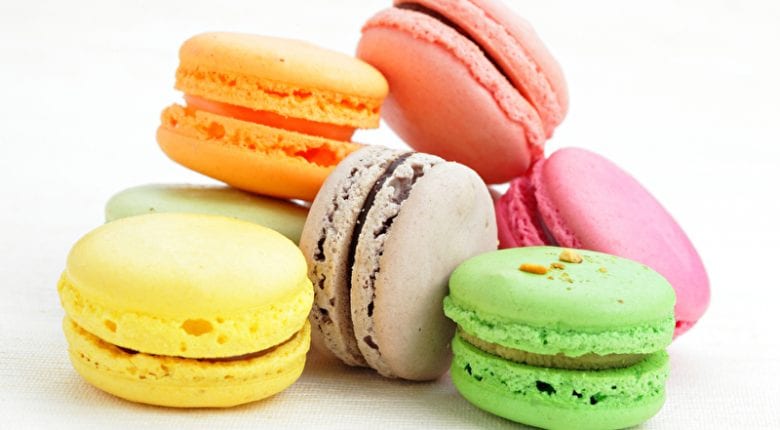 Scones
Scones are never far from an expert afternoon tea! Try our simple recipe for making scrummy scones here! Indulge yourself by topping them with clotted cream and fresh jam!