The wine industry in Great Britain is setting records as the taste for British wine grows. Whether it's English sparkling wine fit for a royal wedding or, that rarer commodity, a glass of homegrown red, the latest industry figures illustrate not only a twofold increase in sales, but that more of our land is under vine and further significant growth is now forecast for many years to come.
Wines of Great Britain, the UK wine industry's national association, and data analysts Wine Intelligence have conducted a survey which saw that in 2018 over 15 million bottles were produced in this country – that's 130% more than in 2017. This is a corking success when compared with 2014's haul of 6.3 million bottles, the previous record-breaking year.
What's more, thanks to the proliferation of vineyards up and down the country, experts believe that production is set to increase further still.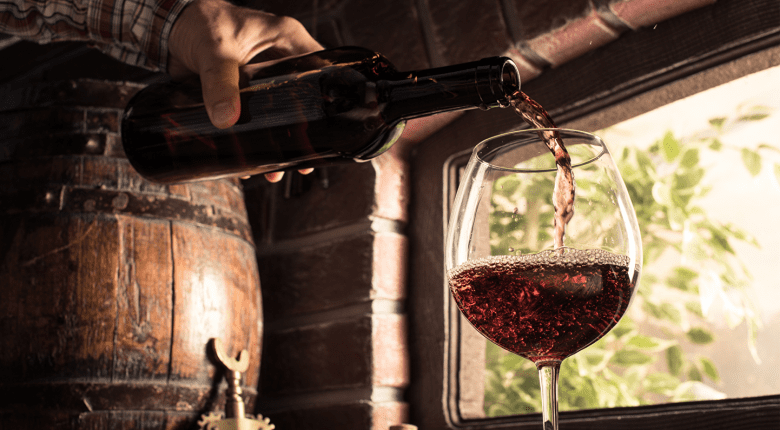 English sparkling wine on the rise
In recent years Champagne houses Taittinger and Pommery have established a presence in England, whilst our very own sommelier, Frank Kaemmer, has written on the rise of English sparkling wine, which is now in direct competition with Champagne. Frank explains that around 70% of the English grape harvest is now used to create sparkling wine, indicating its dominance and popularity. What's more, blind taste tests from widely watched TV programmes where the French (and other countries) choose English sparkling wine over Champagne will only help sales, not to mention its credibility.
English sparkling wines have won various awards in the last few years, and in November 2018 the Ridgeview Wine Estate in Sussex was named the world's best winemaker at the International Wine and Spirit Competition. It was the first time a UK wine producer had won this prestigious title.
Viticulture club: key statistics
Acreage has trebled since the turn of the century. There are currently 7,000 acres under vine in Great Britain
There was a 13% rise in acreage in 2018 and 1.6 million vines (1,000 acres) were planted
2 million vines are expected to be planted in 2019 meaning that the UK wine industry is one of the fastest-growing agricultural sectors in the country
Over 75% of the acreage is now planted with Chardonnay, Pinot Noir, Pinot Meunier, and Bacchus
According to a recent study on suitability for viticulture in England and Wales, there are an estimated 70,000 acres of land deemed highly suitable for wine production in the UK. There is clearly room, then, for significant industry growth and some predict that annual bottle production will reach 40m bottles in the next couple of decades.
Store British wine in a Liebherr wine cabinet
All of this means there may be an increasingly higher proportion of British wine in your treasured collection now and in the coming years. With a temperature-controlled Liebherr wine cabinet every bottle can be stored at the perfect temperature and in an optimised climate to ensure maximum flavour and enjoyment. What's more, our Vinidor range (such as the EWTgb3583, pictured above) offers independent temperature zones for optimum long-term storage and serving perfection.
The ideal long-term storage temperature for wine is, generally, between +10°C and +12°C. The ideal serving temperature for sparkling wine or champagne is +5°C, whilst red wine is actually best stored at a temperature of around 16°C to +18°C, and not room temperature as many still believe. With white and rosé wine, the temperature should be somewhere between +6°C and +10°C. Take a look at our article on the ideal serving temperatures for wine for a more nuanced guide on this subject.
Bottling success for more opportunities
The success of British winemaking in recent years has wider implications for those working in the industry. As vineyards expand, their workforce also increases. There are currently around 2,000 people who work in viticulture, from vineyard workers to office support and cellar door staff. It is estimated that up to 30,000 new jobs will be created over the next 20 years, leading to labour creation and skills development in the industry whilst providing a wider boost to the economy as a whole.
Pay a visit to British vineyards
Some £658m of additional revenue is predicted to come from the UK's wine tourism trade by 2040 if we can replicate the success of established wine regions around the globe. As vineyards across the country promote food and hospitality packages one can certainly envisage – nay, toast – a bright future for the British wine tourism, along with the wider UK wine industry, for many years to come.
The full trade report of the British wine industry from Wines of Great Britain is available here.
We hope you enjoyed this article. Please feel free to share it on Facebook and Twitter.