Step: 1/10
Wash the peppers, quarter, deseed and finely dice.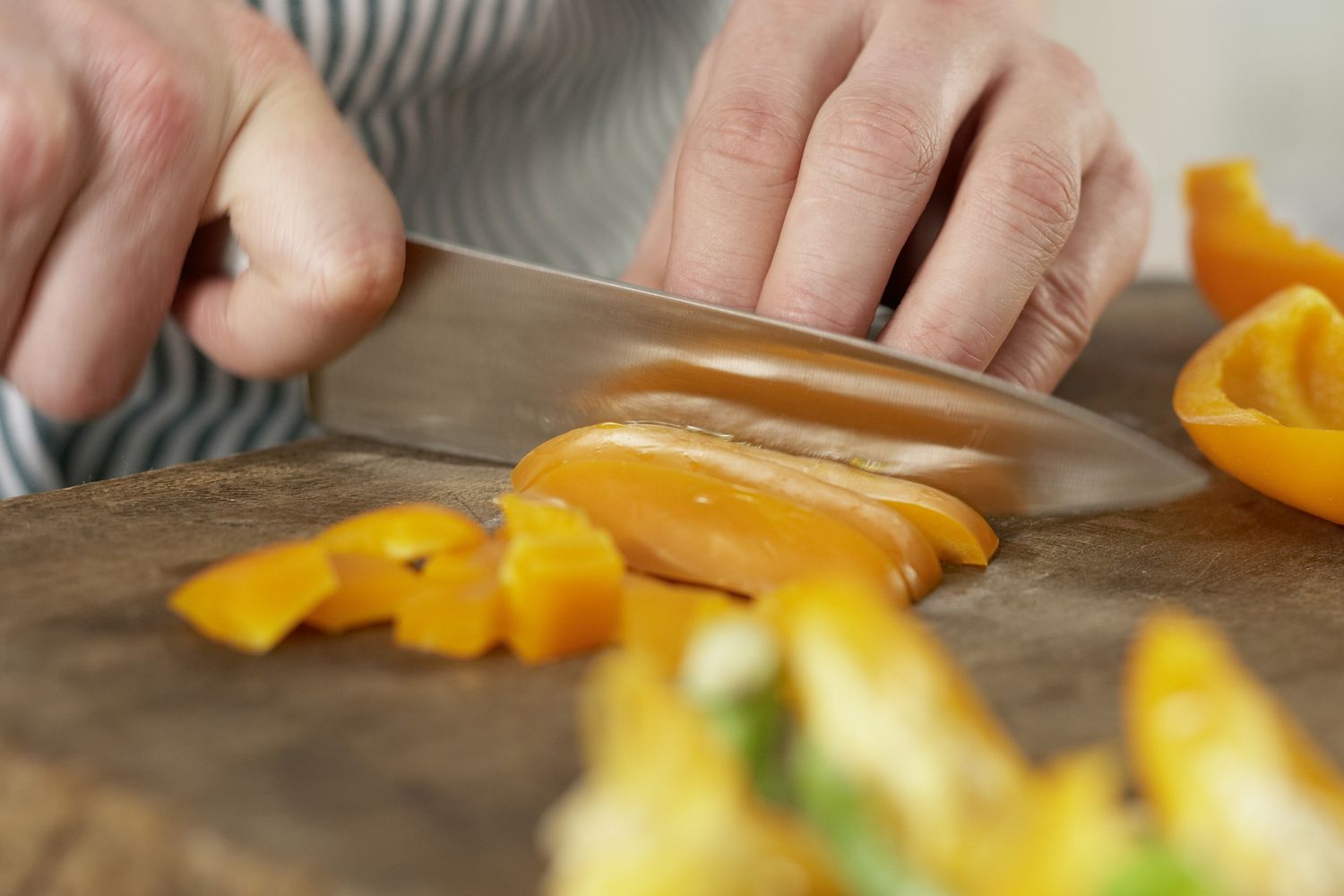 Step: 2/10
Peel and finely chop the onion and garlic.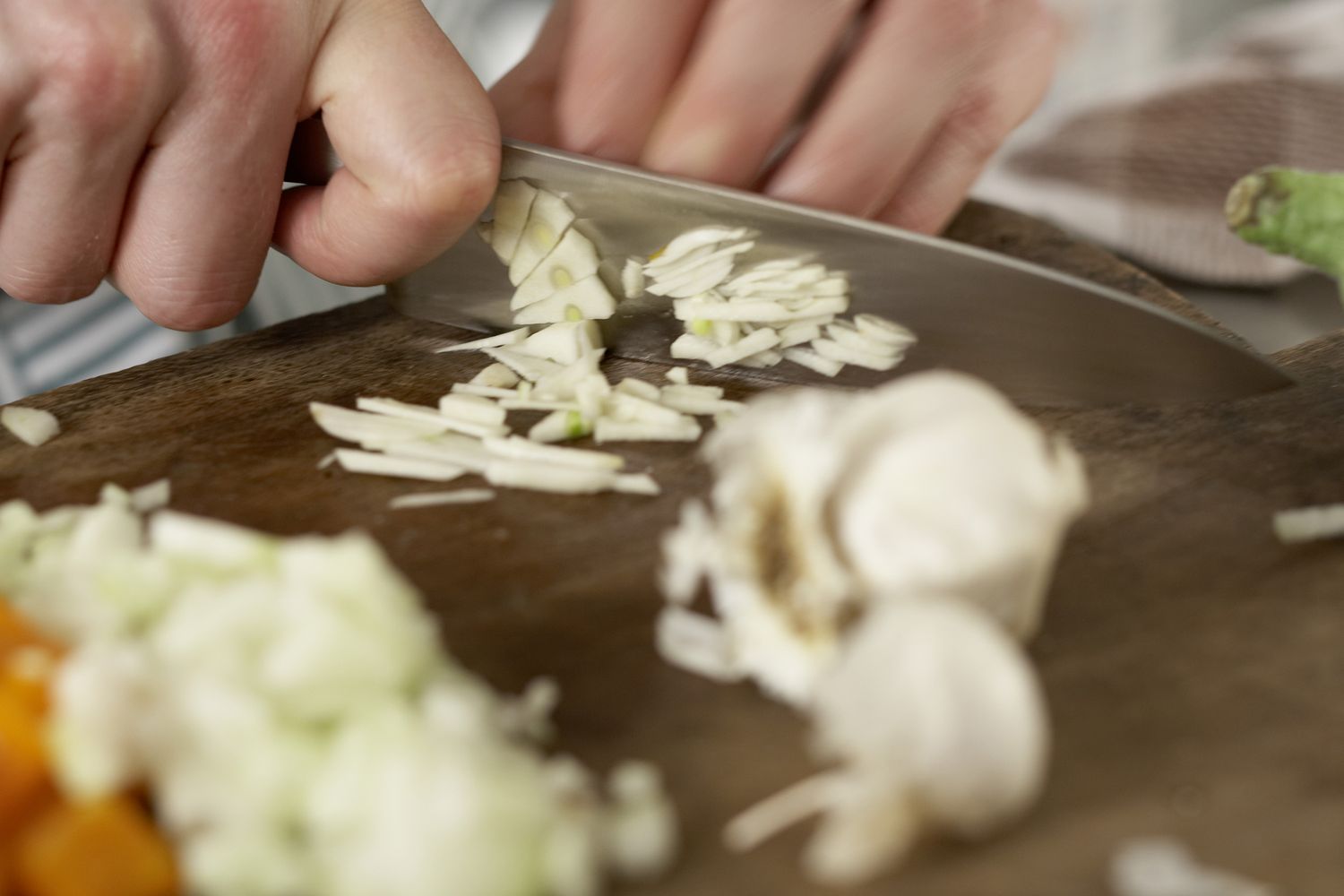 Step: 3/10
Heat 1 tbsp oil in a pan and saute the onions and garlic until softened and translucent. Add the pepper and saute for 2-3 minutes.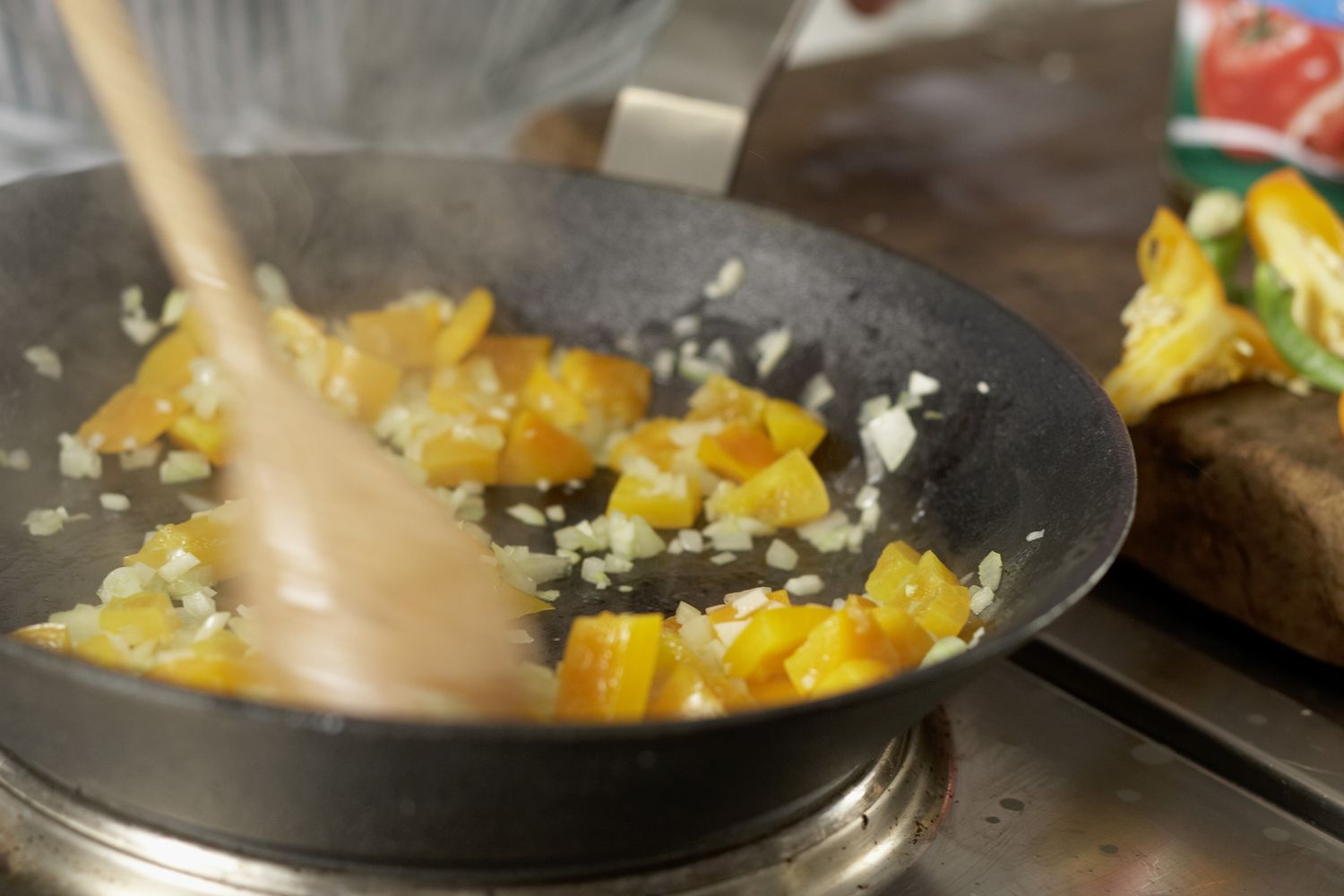 Step: 4/10
Add the orange juice and tomatoes and simmer for 5 minutes over a low heat. Season with salt, pepper and honey, transfer to an ovenproof dish and set aside.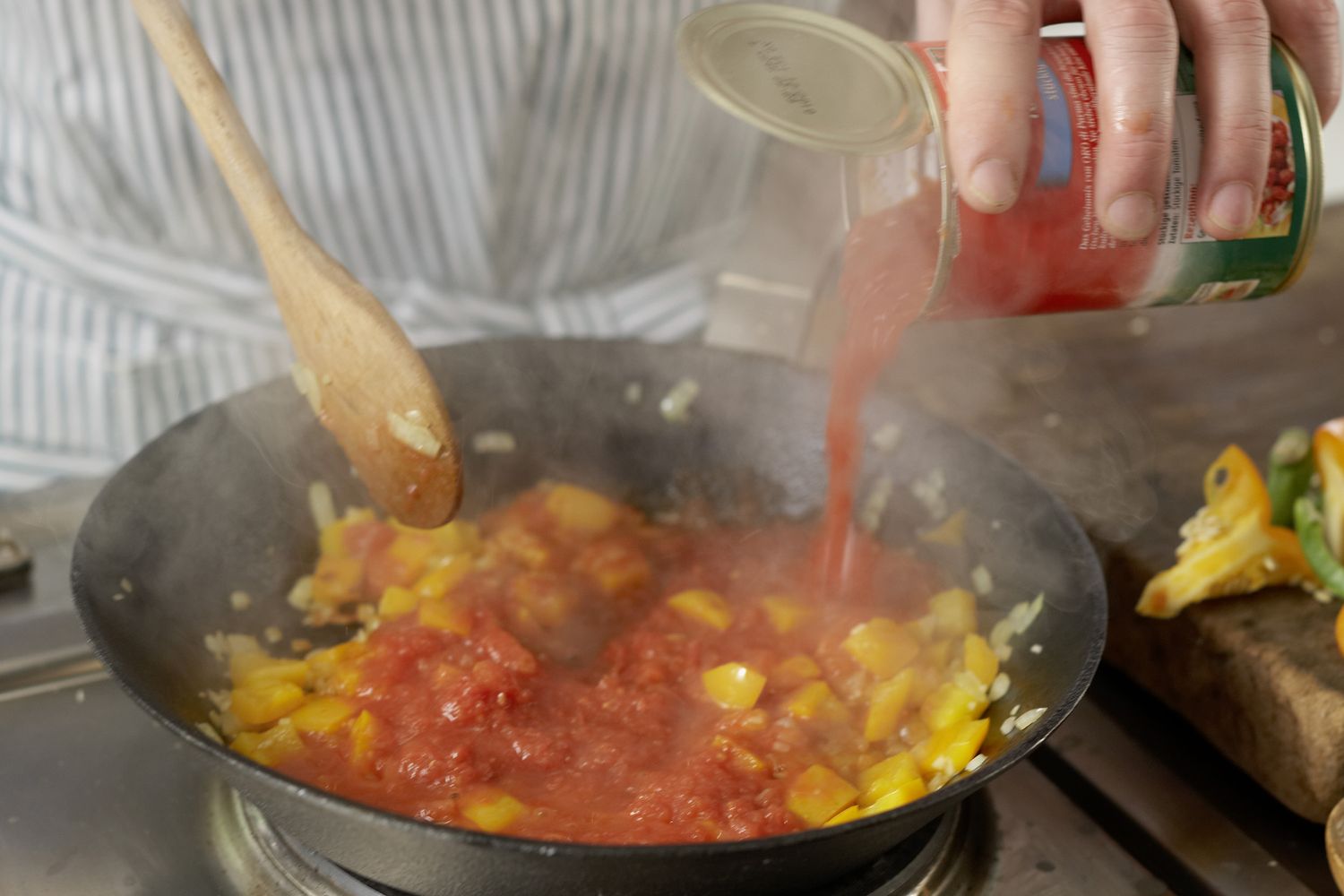 Step: 5/10
Wash the aubergines and cut them lengthways into 0.5cm thick slices.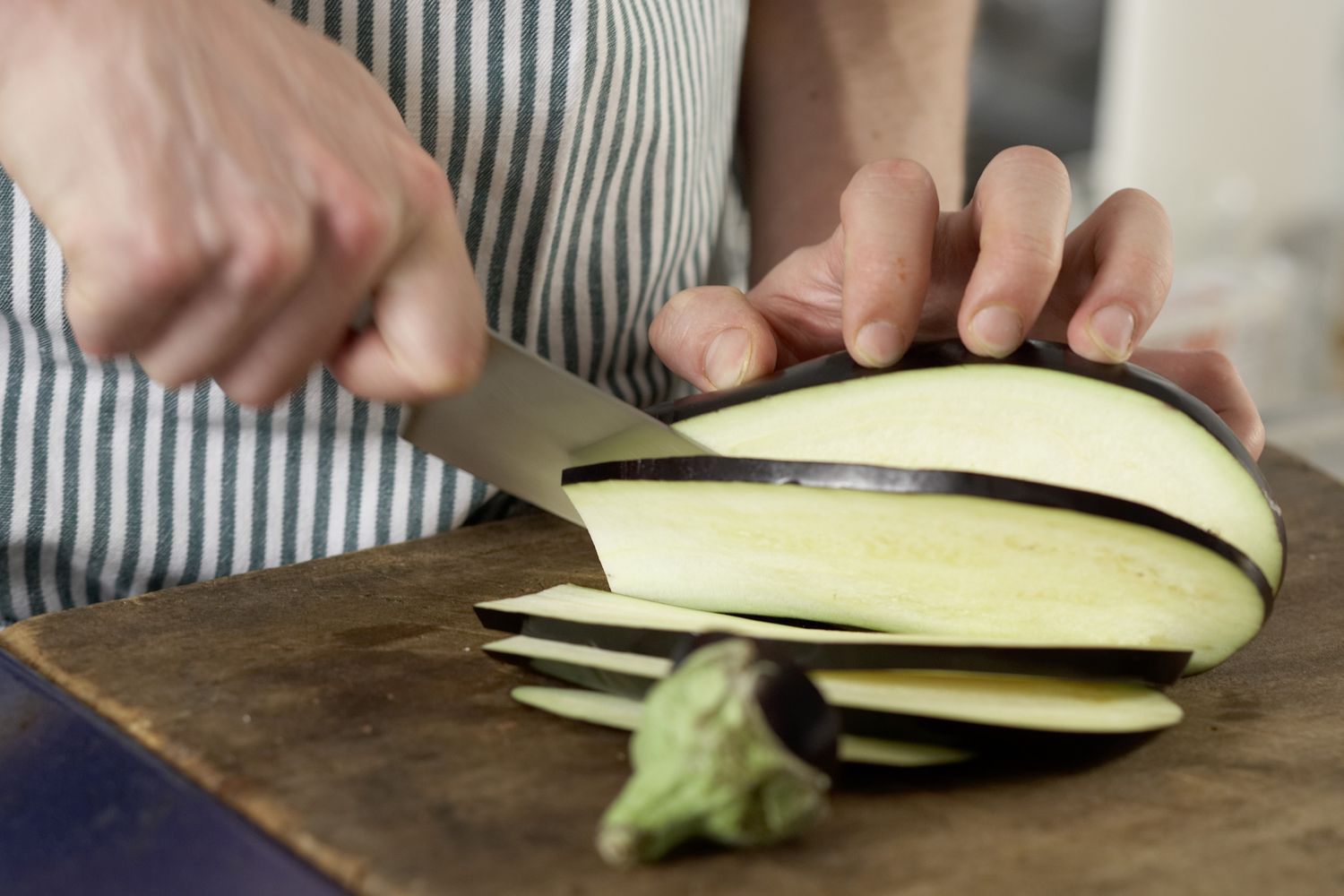 Step: 6/10
Brush the aubergine slices with the rest of the oil, season with salt and place on a baking tray. Bake under a hot grill for about 4 minutes on each side. Remove and allow to cool.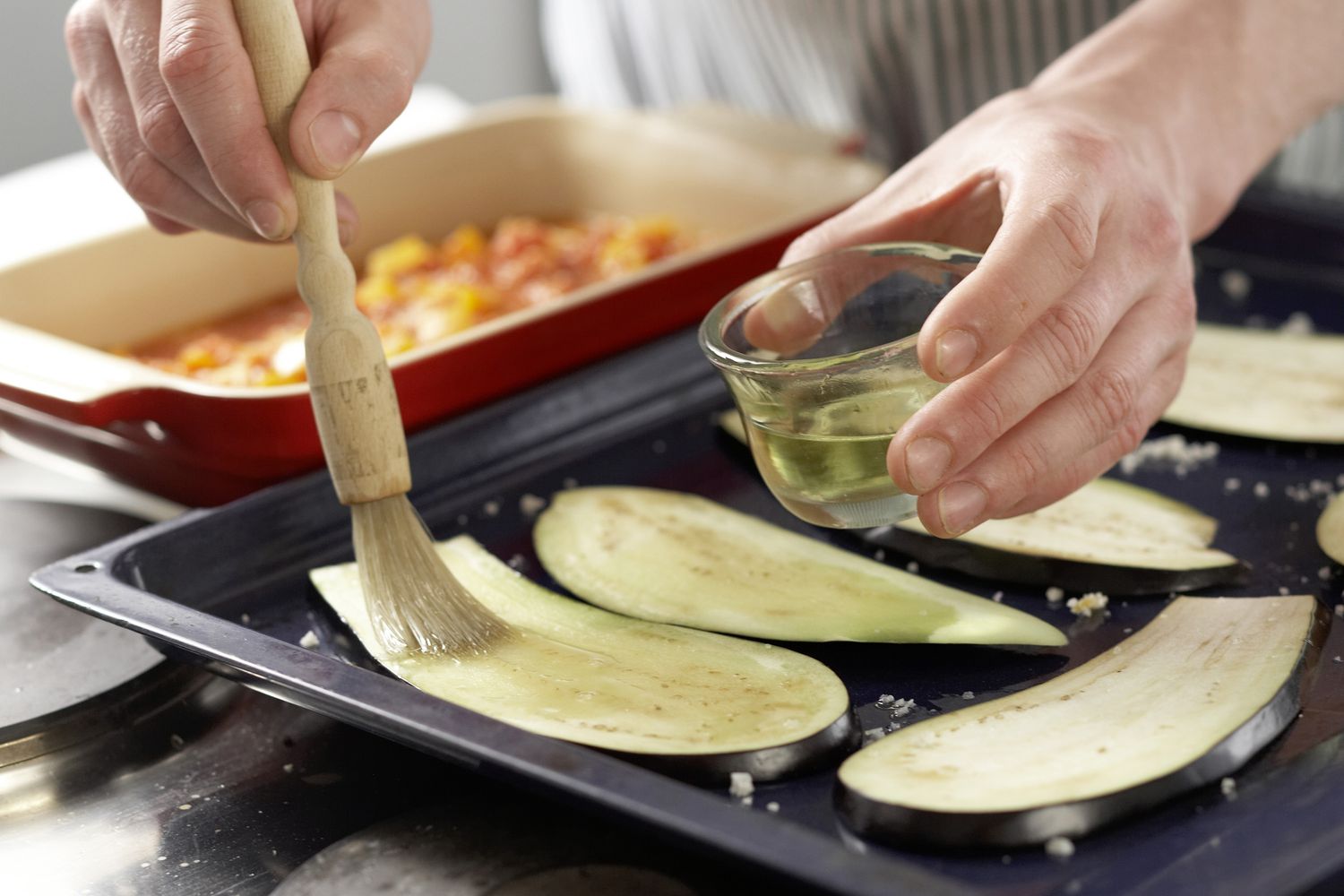 Step: 7/10
Drain the sun-dried tomatoes, pat dry and dice finely.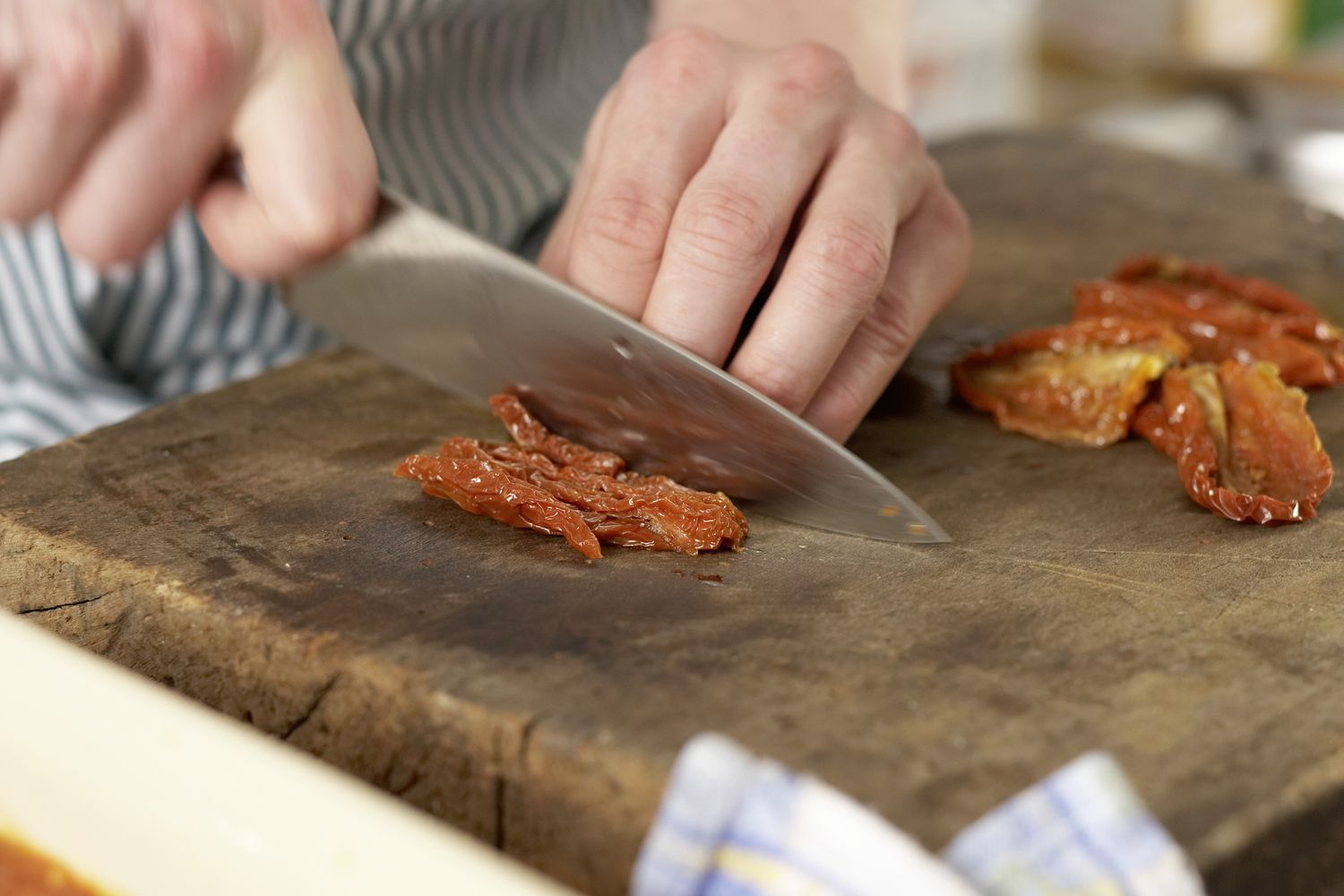 Step: 8/10
Mix the goat's cheese, ricotta and breadcrumbs. Wash the basil, shake dry and finely chop the leaves. Add the basil to the cheese mixture and season with salt and black pepper.
Step: 9/10
Spread 1 tbsp of the cheese mixture on each aubergine slice and carefully roll up.
Step: 10/10
Place the aubergine rolls, seam side down, on the tomato sauce in the dish and bake in a preheated oven at 180°C (160°C fan, gas 4).