Step: 1/9
Pat the meat dry and cut into cubes.
Step: 2/9
Peel and finely chop the onions.
Step: 3/9
Heat the oil in a pan and brown the meat on all sides. Remove from the pan and set aside.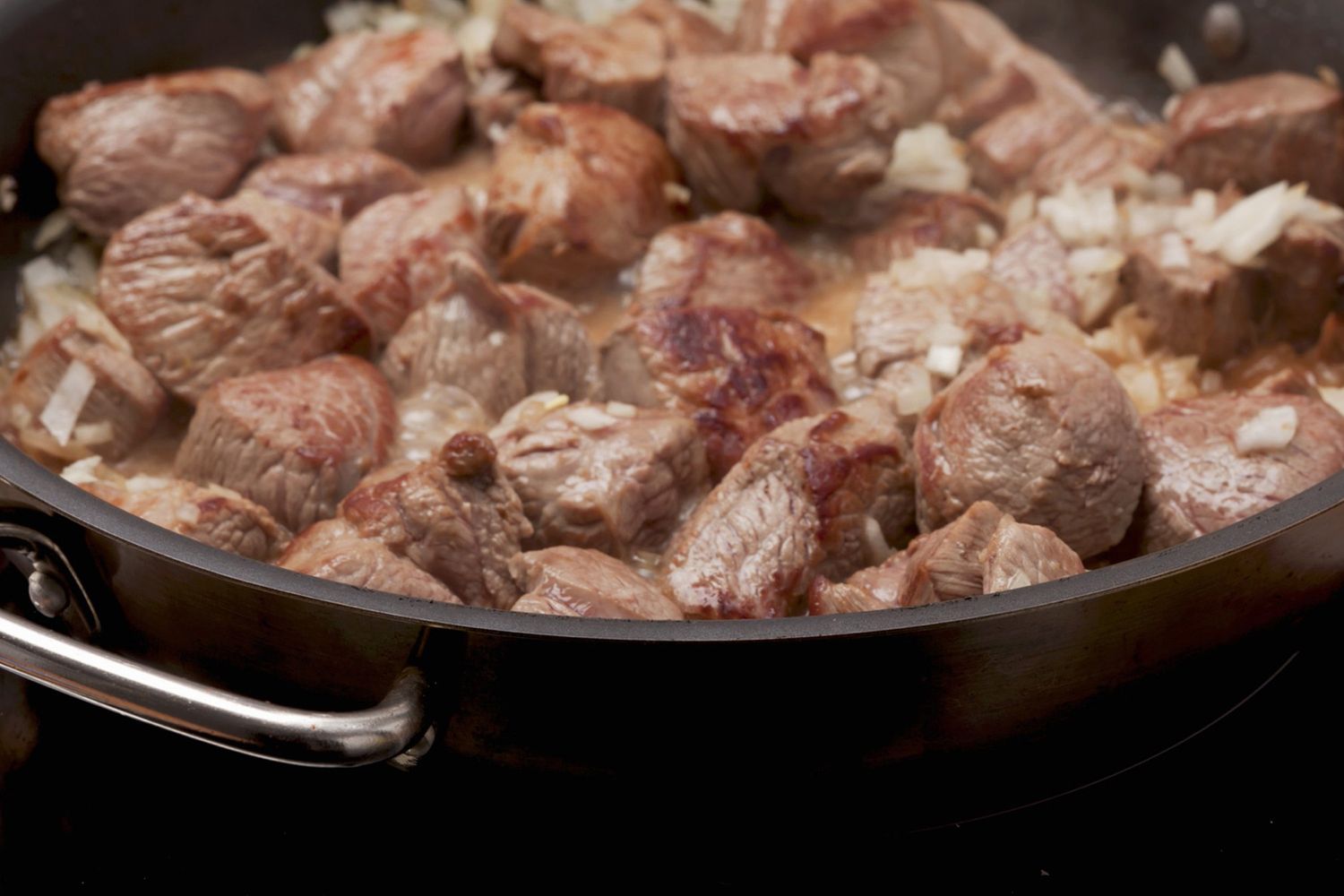 Step: 4/9
Fry the onions in the pan until softened and return the meat to the pan. Pour in the stock. Allow to cook, half covered, for 2 hours over a low heat.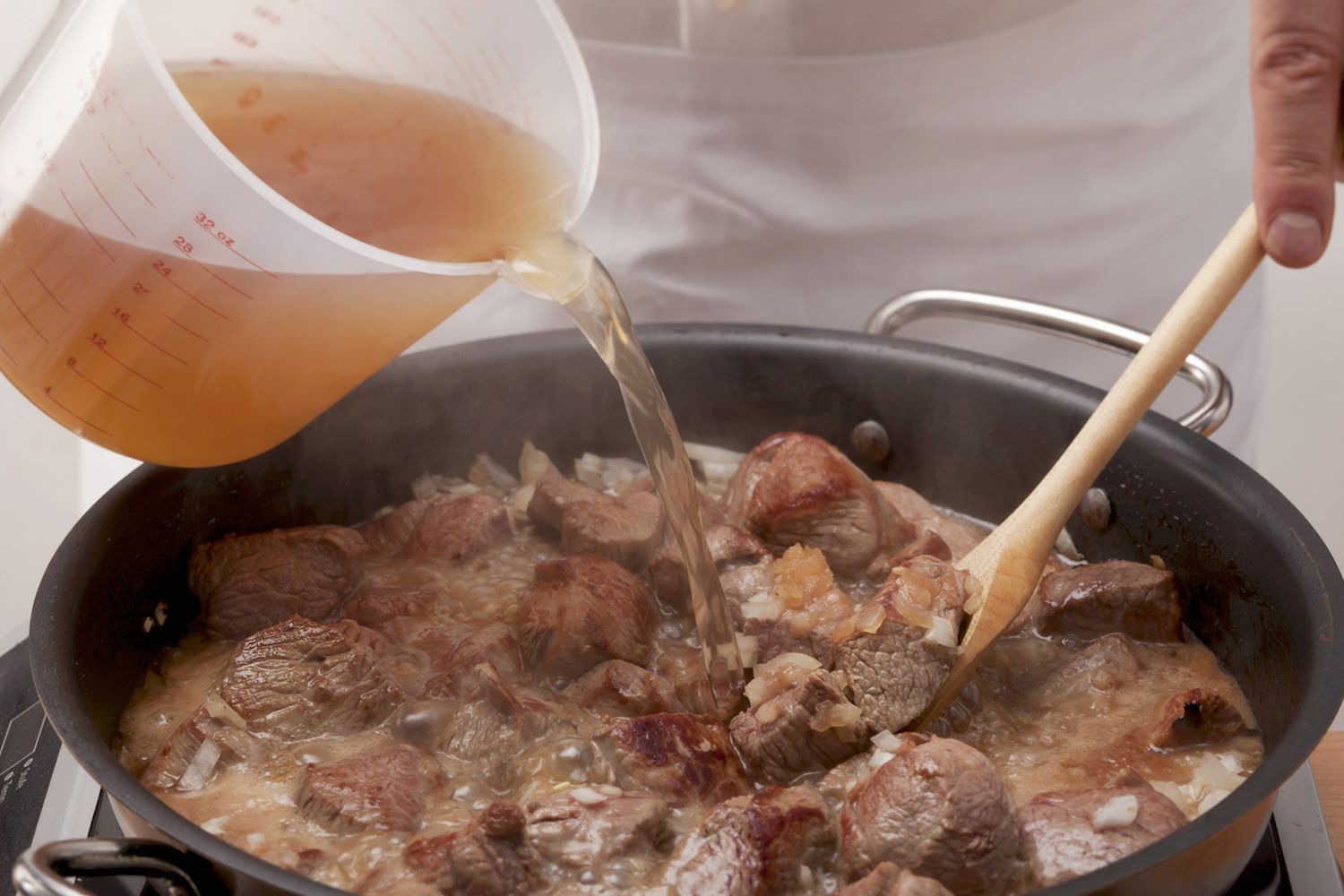 Step: 5/9
Meanwhile, cut the mango felsh into small cubes.
Step: 6/9
Strain the meat in a sieve, collecting the stock in a pan and set the meat aside.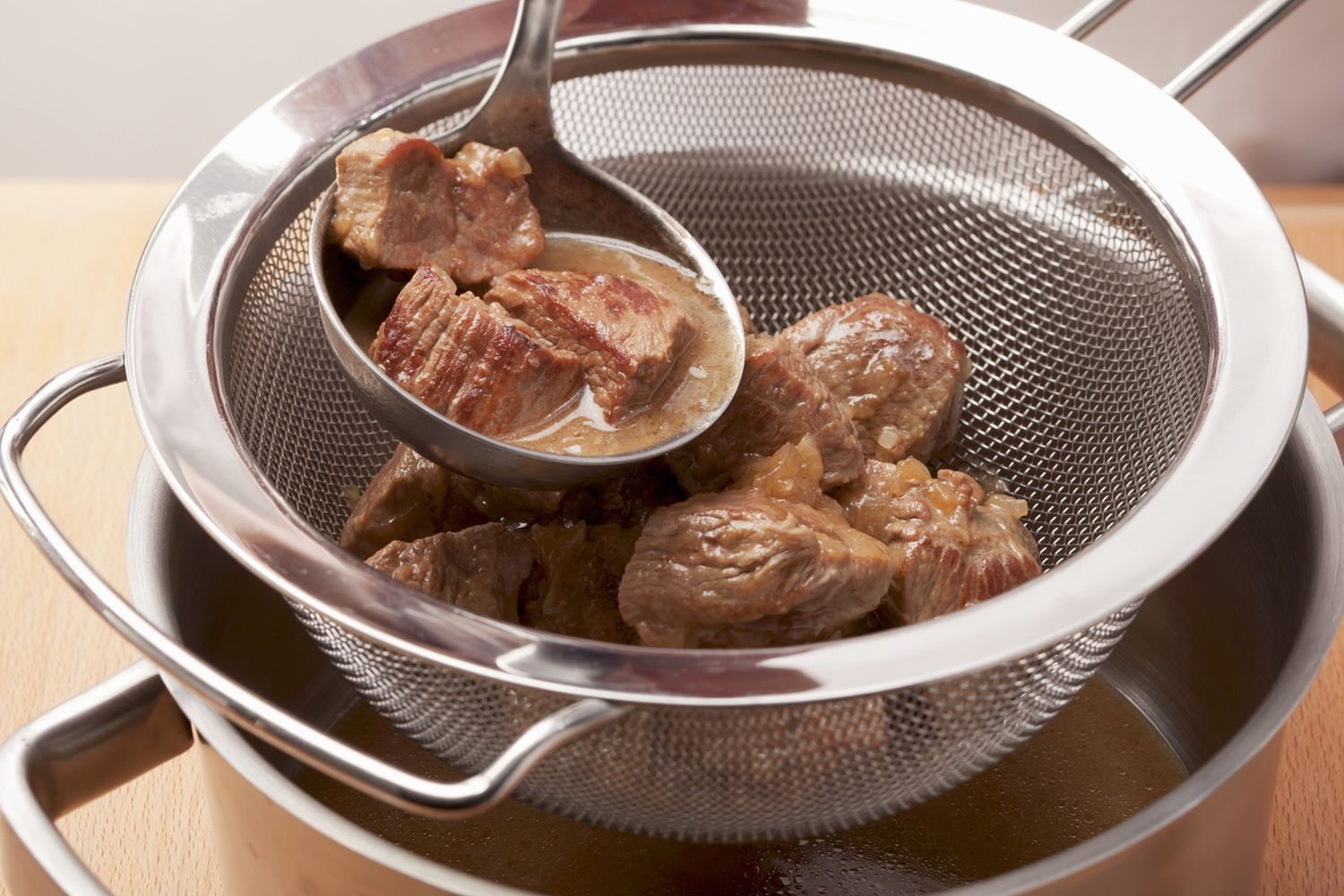 Step: 7/9
Mix the stock with coconut milk, mango and curry powder and heat through. Allow to simmer for 5 minutes over a medium heat.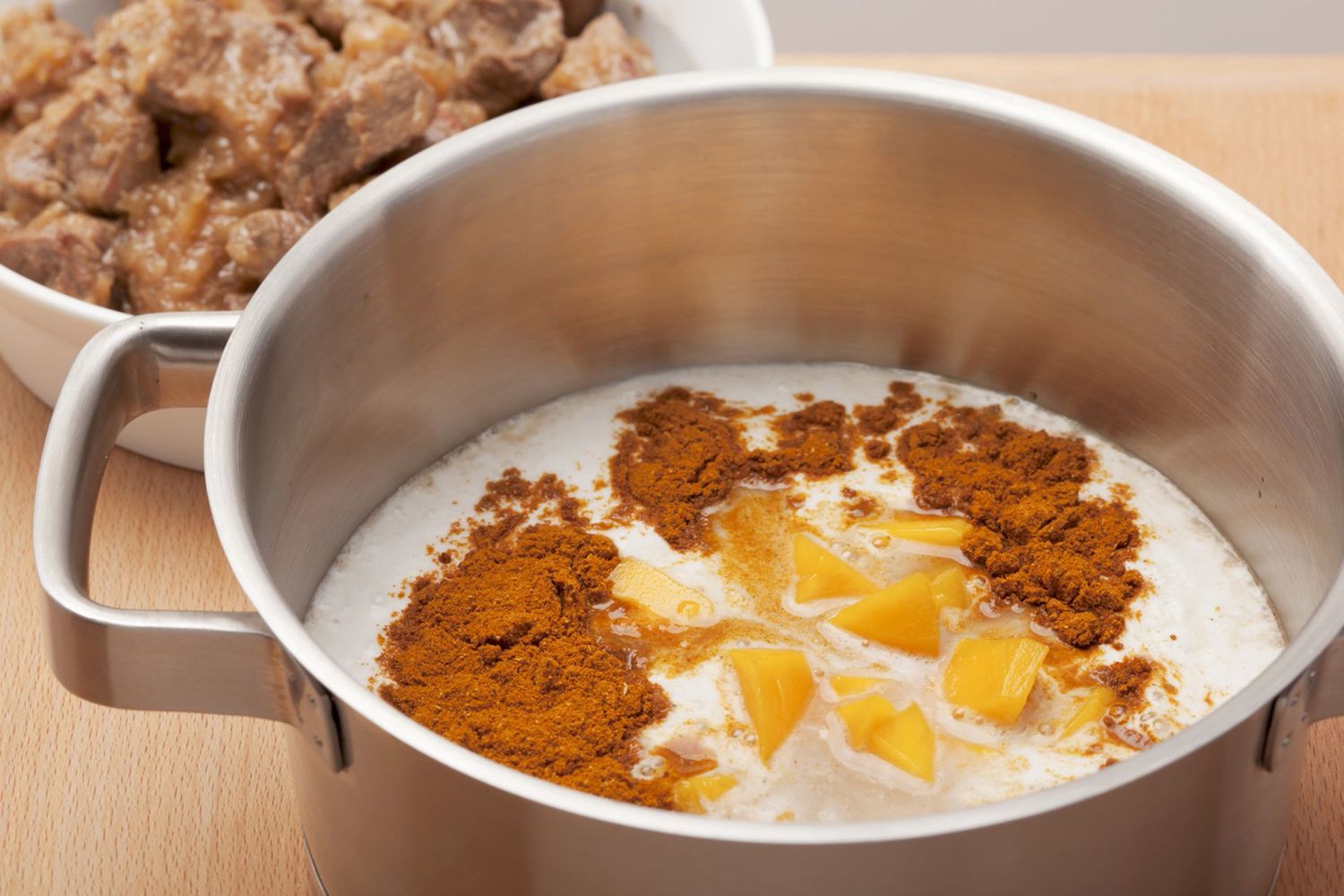 Step: 8/9
Blitz with a hand blender until smooth.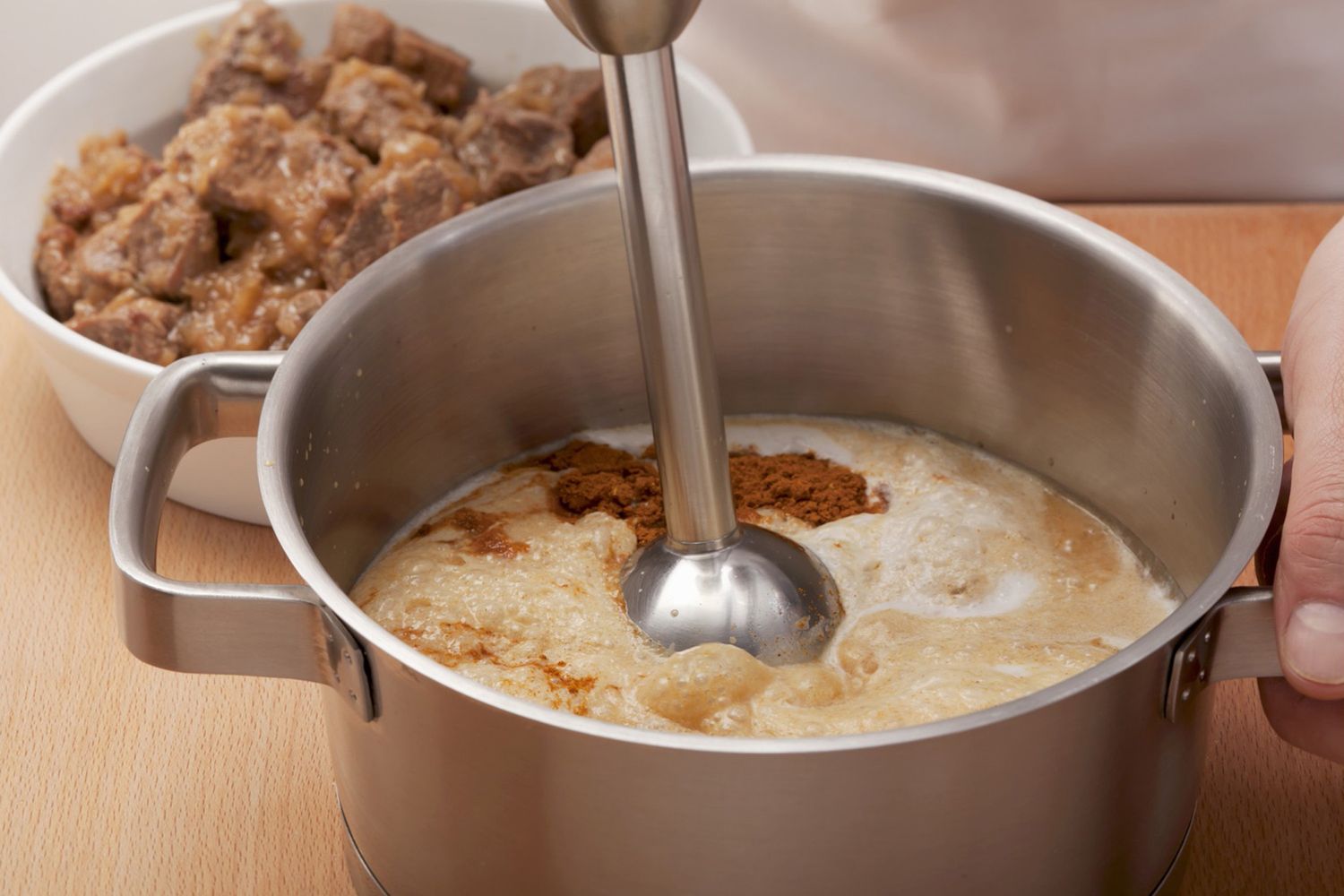 Step: 9/9
Bring the sauce to the boil and thicken it with cornflour dissolved in cold water. Simmer, stirring, until smooth. Add the meat and season with salt and cayenne pepper. Garnish with coriander. Serve with rice.