Step: 1/12
Peel and dice the potatoes into 1 cm cubes.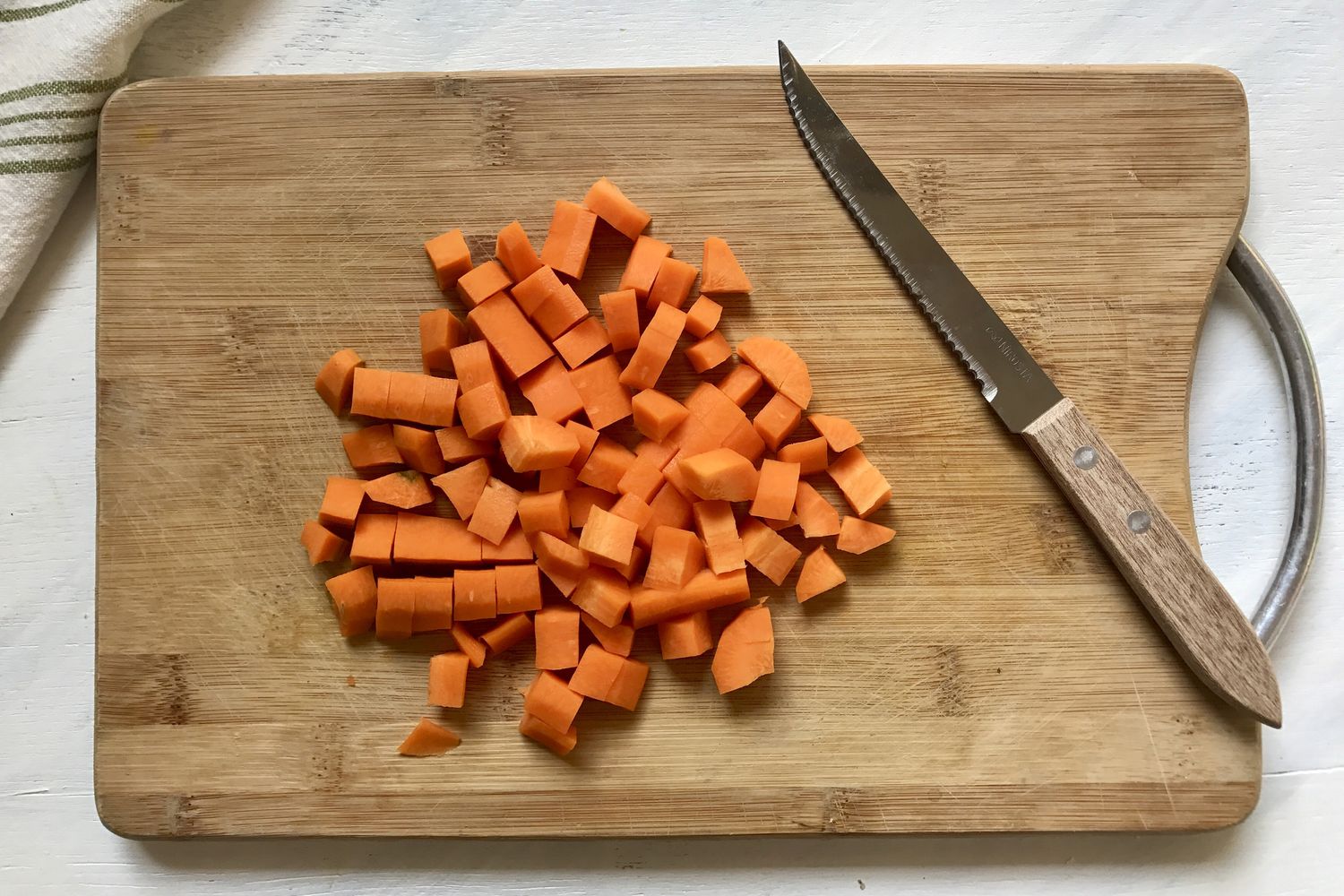 Step: 2/12
Top and tail the green beans and slice on the diagonal.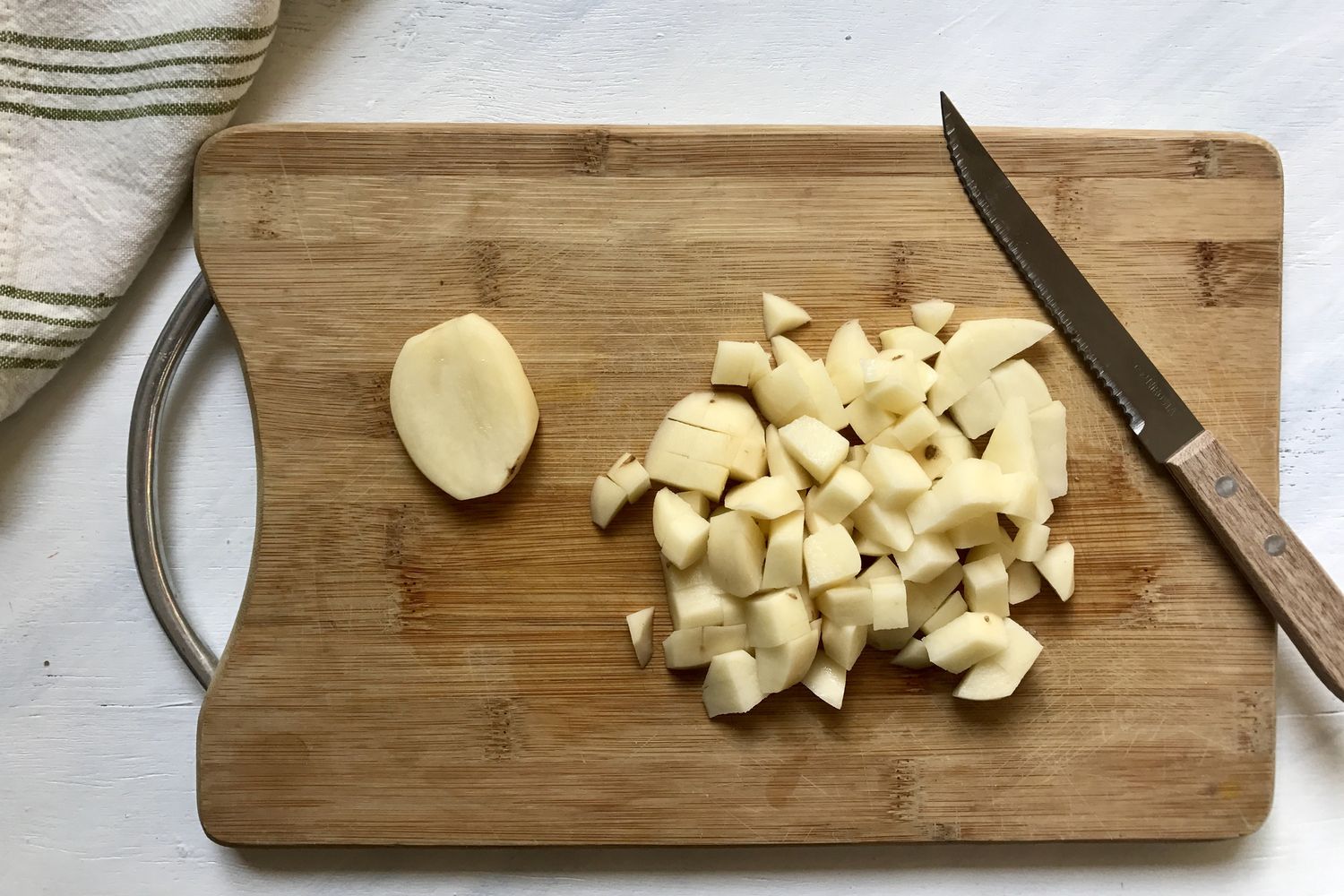 Step: 3/12
Bring 1 cup of water to boil in a saute pan. Add 1/4 tsp ground turmeric, 1/2 tsp salt and the potatoes, carrot and green beans. Cover and bring to a boil on high flame. Reduce flame and simmer for 6-7 minutes until the vegetables are tender.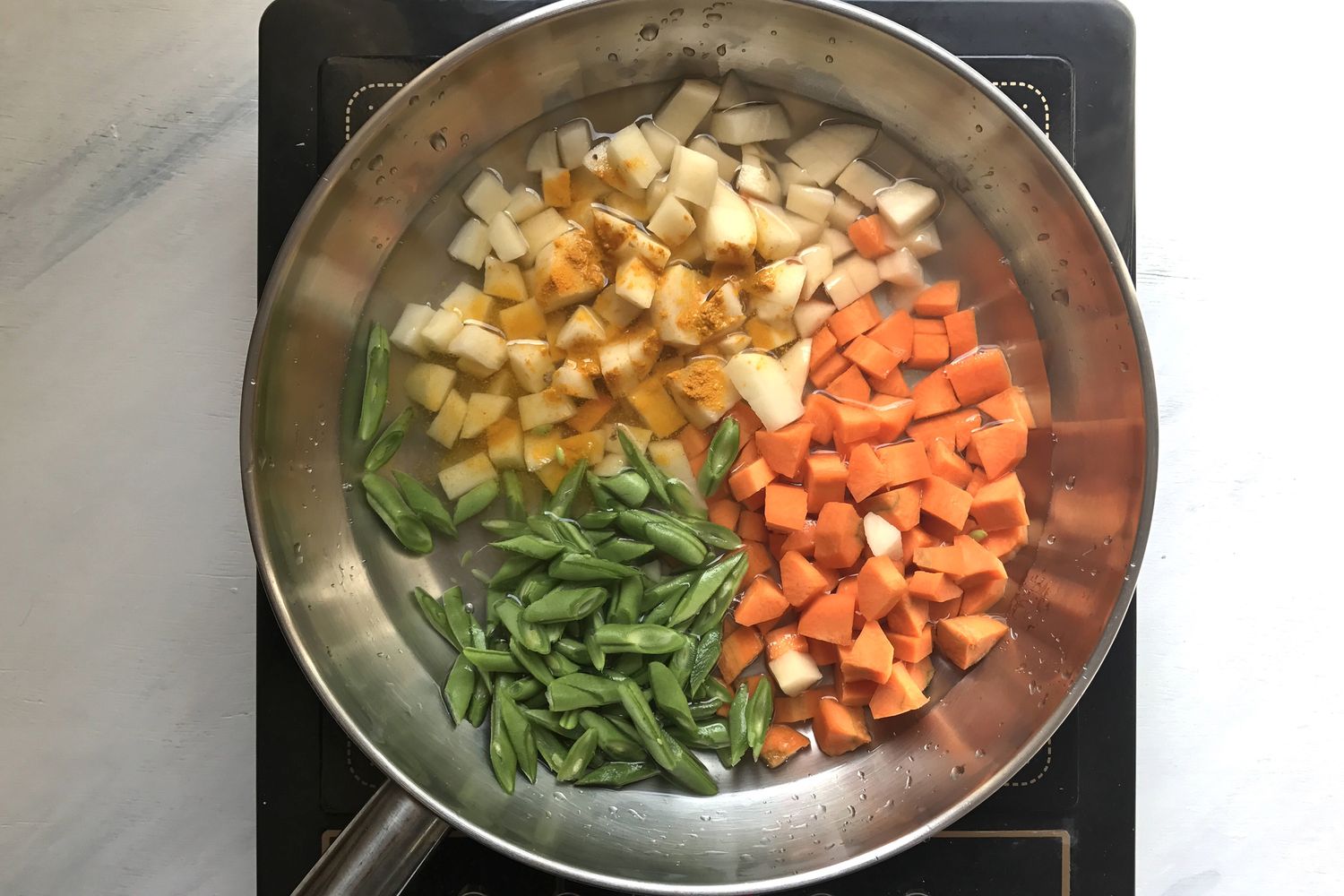 Step: 4/12
Meanwhile, in a food processor or small blender jar, grind the spice paste ingredients with a splash of water to a fine puree.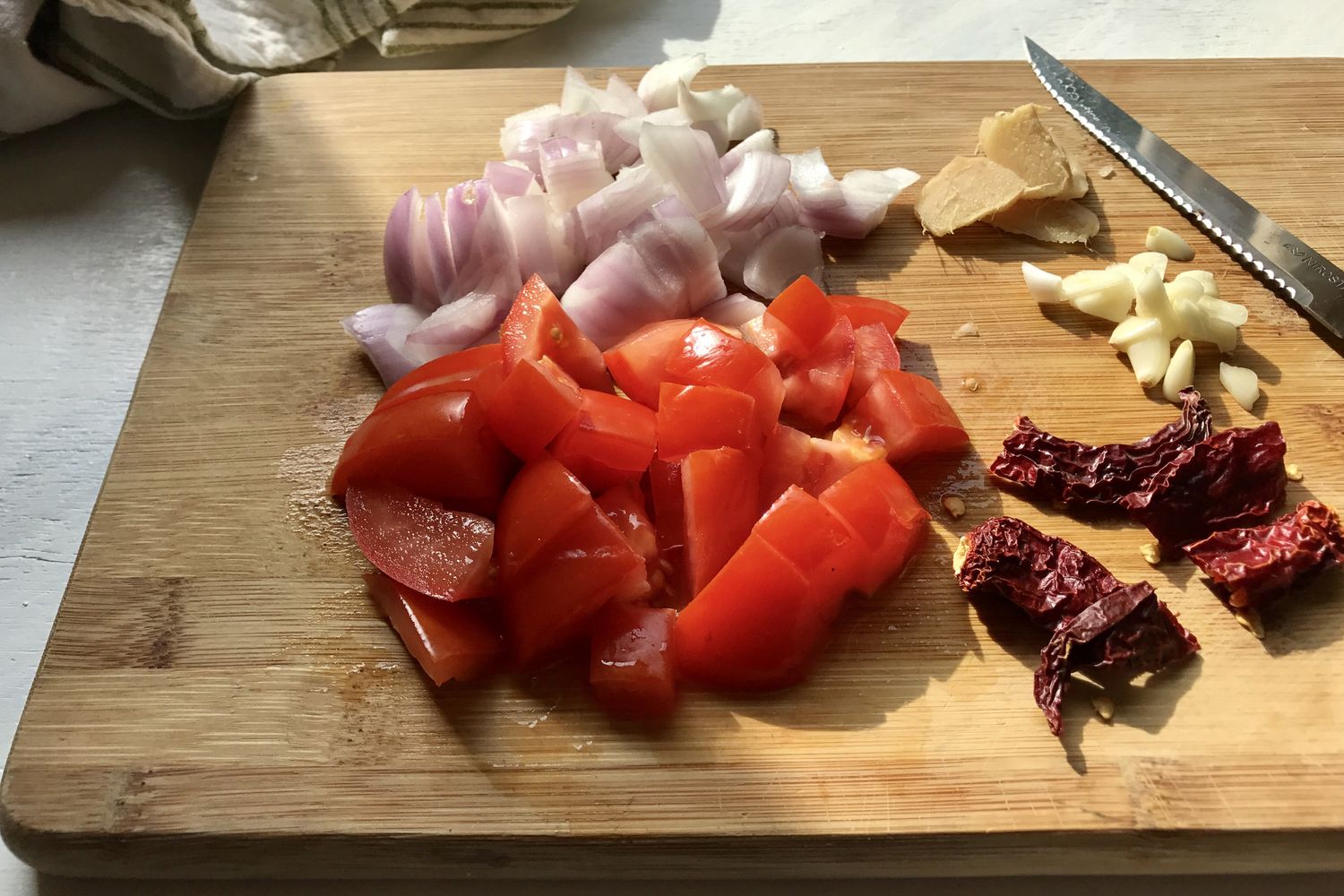 Step: 5/12
Also grind the thickening paste ingredients with 2-3 tbsp of water to fine paste.
Step: 6/12
Heat oil in a saute pan. Fry the bay leaf, cloves, cinnamon and cumin seeds for 20 seconds, until fragrant.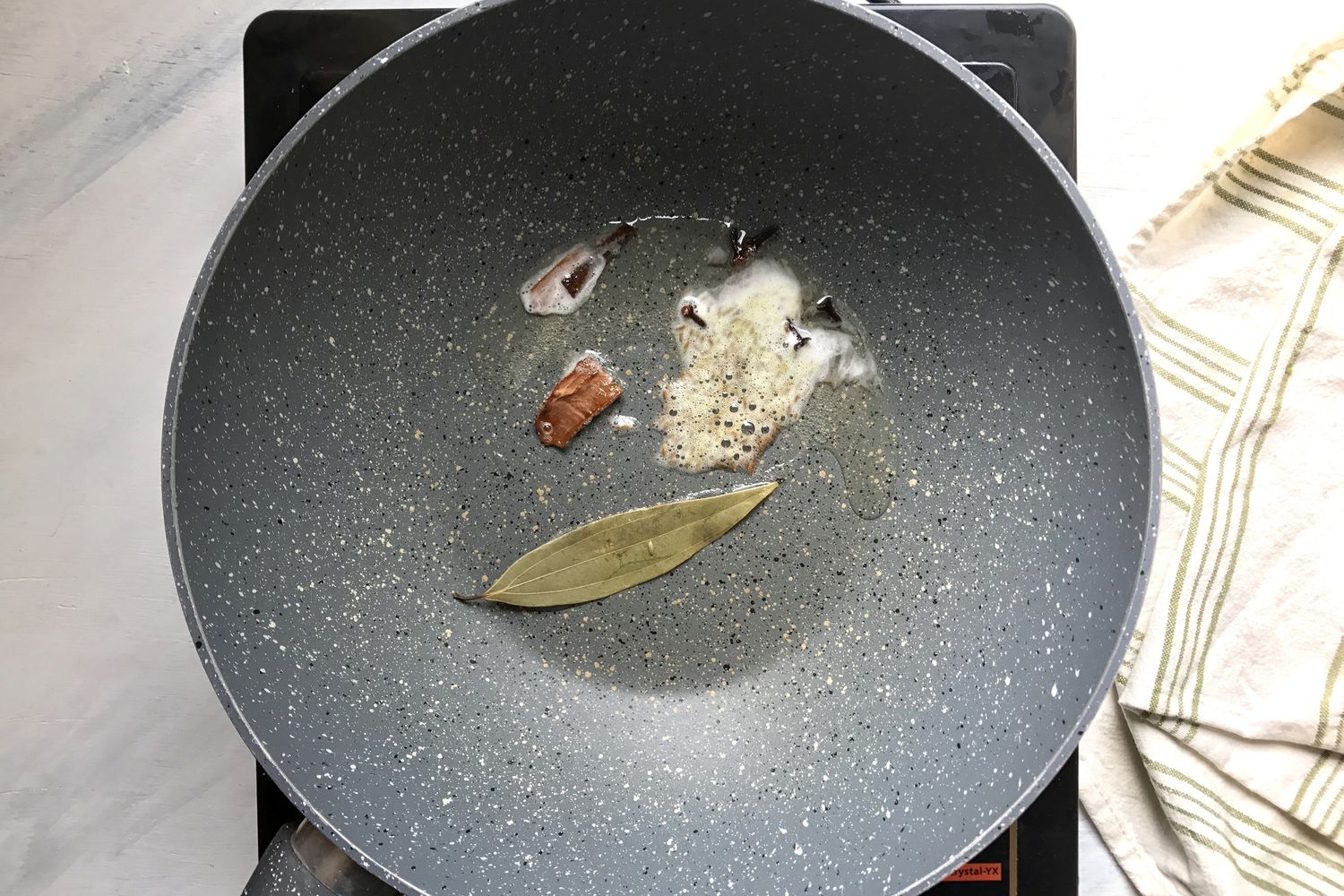 Step: 7/12
Fry the spice paste on a high flame with constant stirring until the moisture has evaporated, for around 5-6 minutes.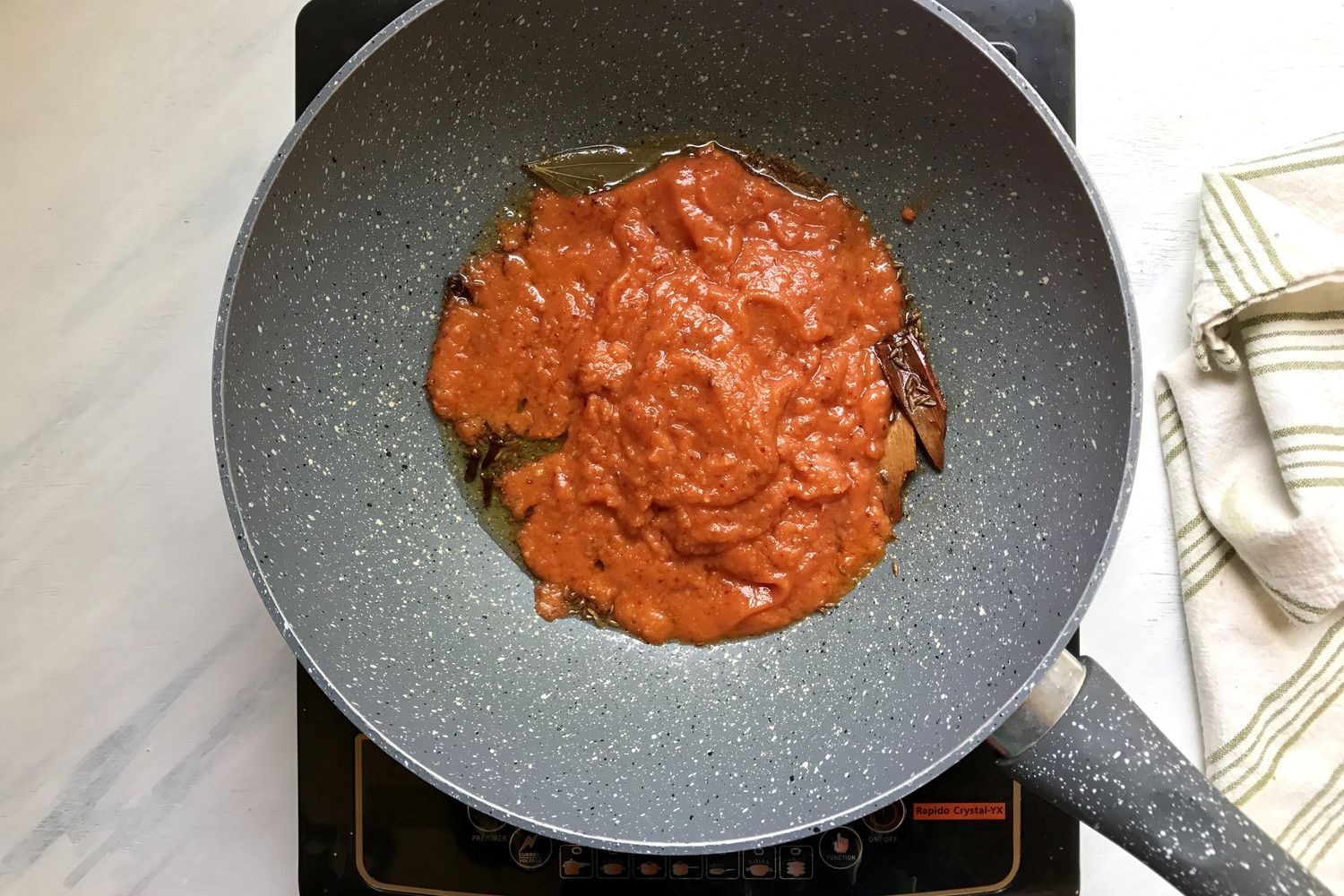 Step: 8/12
Add the remaining 1/4 tsp salt, 1/4 tsp ground turmeric and coriander powder to this curry paste in the pan and stir on high heat to combine.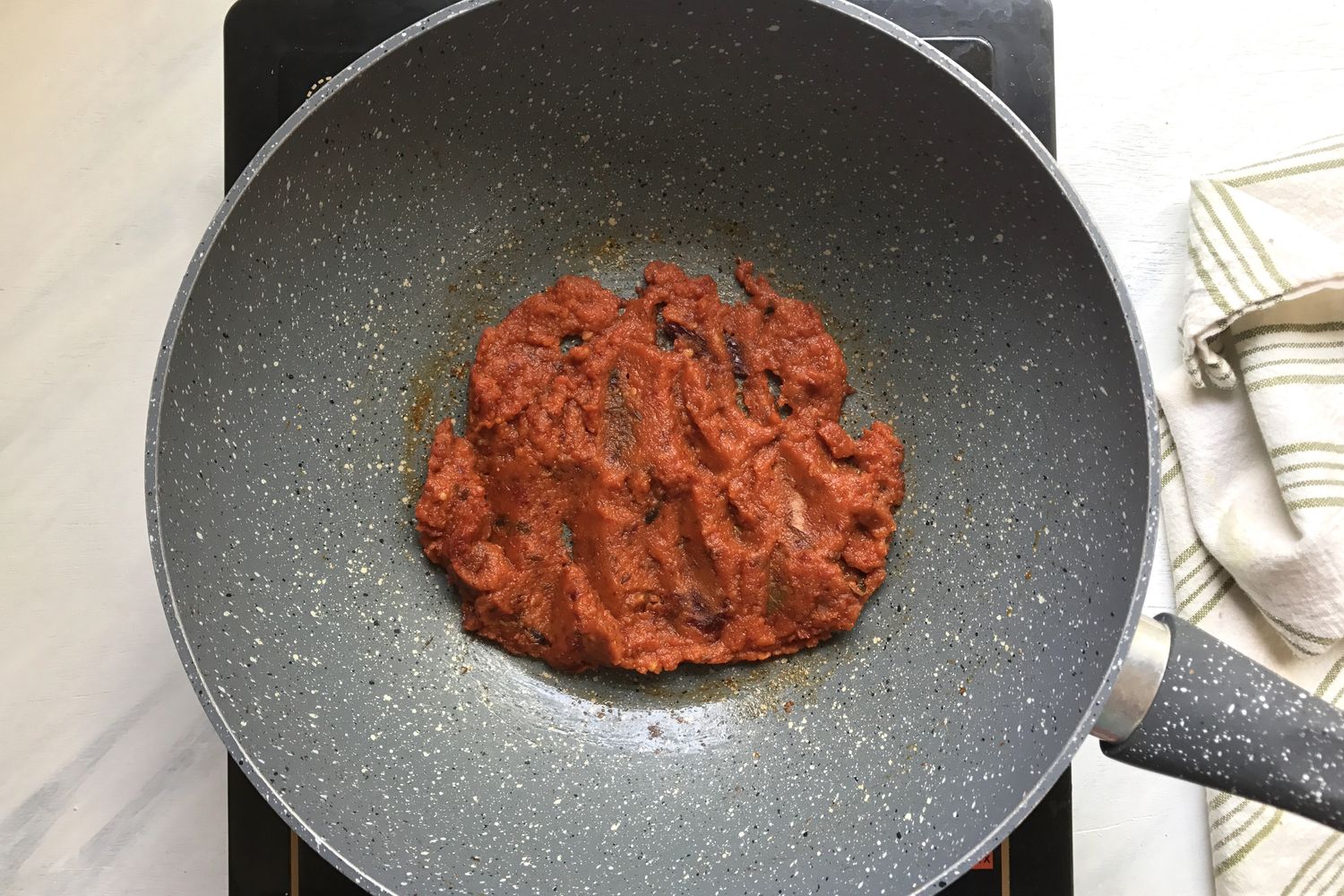 Step: 9/12
Tip the cooked vegetables along with any cooking water into the paste.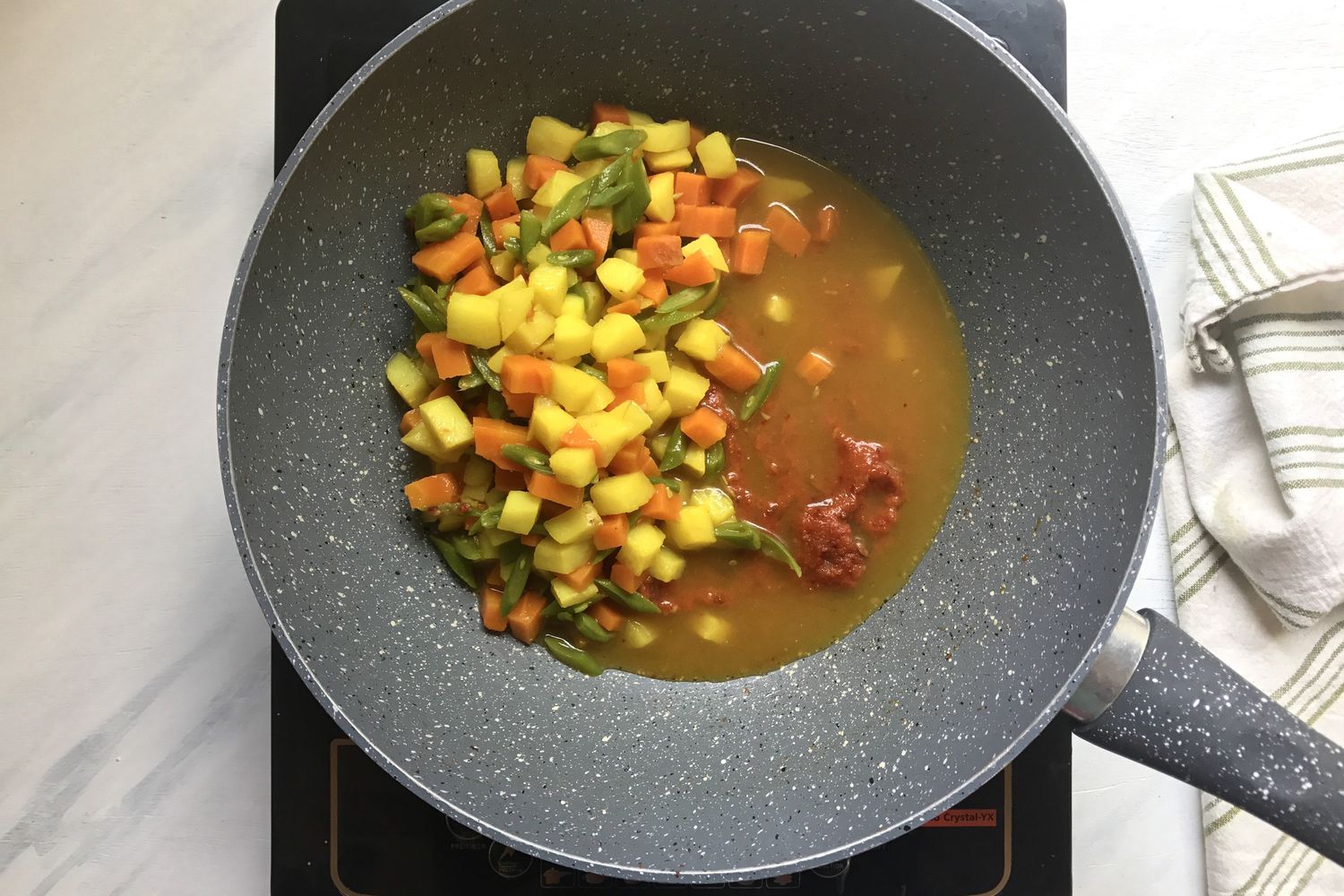 Step: 10/12
Add the thickening paste and frozen peas with around 1/2 cup water. Stir to combine all the ingredients well and bring to a simmer. If you feel the curry is too thick, add around 1/4 water and simmer for 1-2 minutes.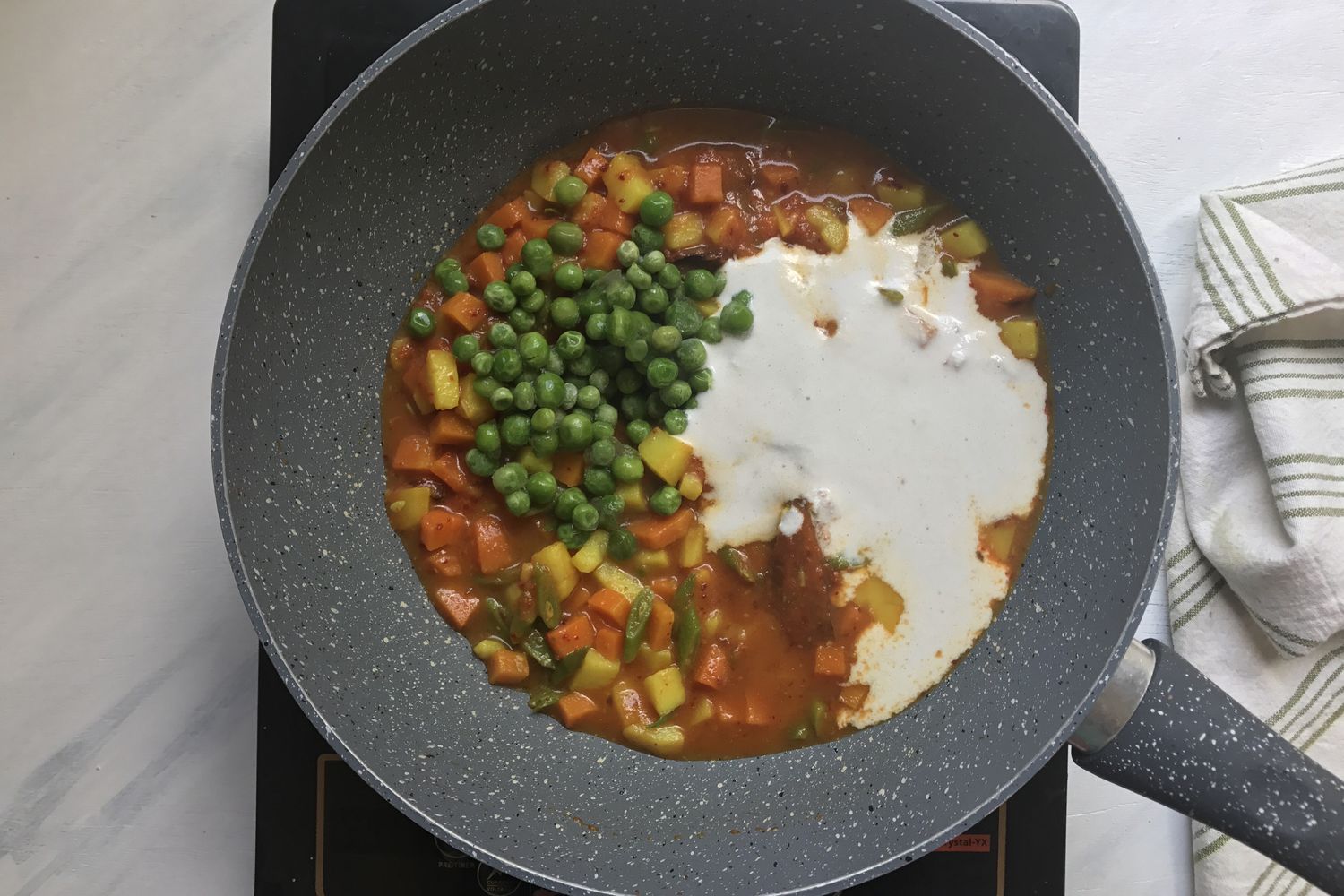 Step: 11/12
Finish with finely chopped coriander and a sprinkle of garam masala.
Step: 12/12
Serve hot with rotis or rice.