Step: 1/7
Separate 1 egg. Brush 4 ovenproofs dishes with egg yolk. Place on a baking tray. Preheat the oven to 180°C (160°C fan, gas 4).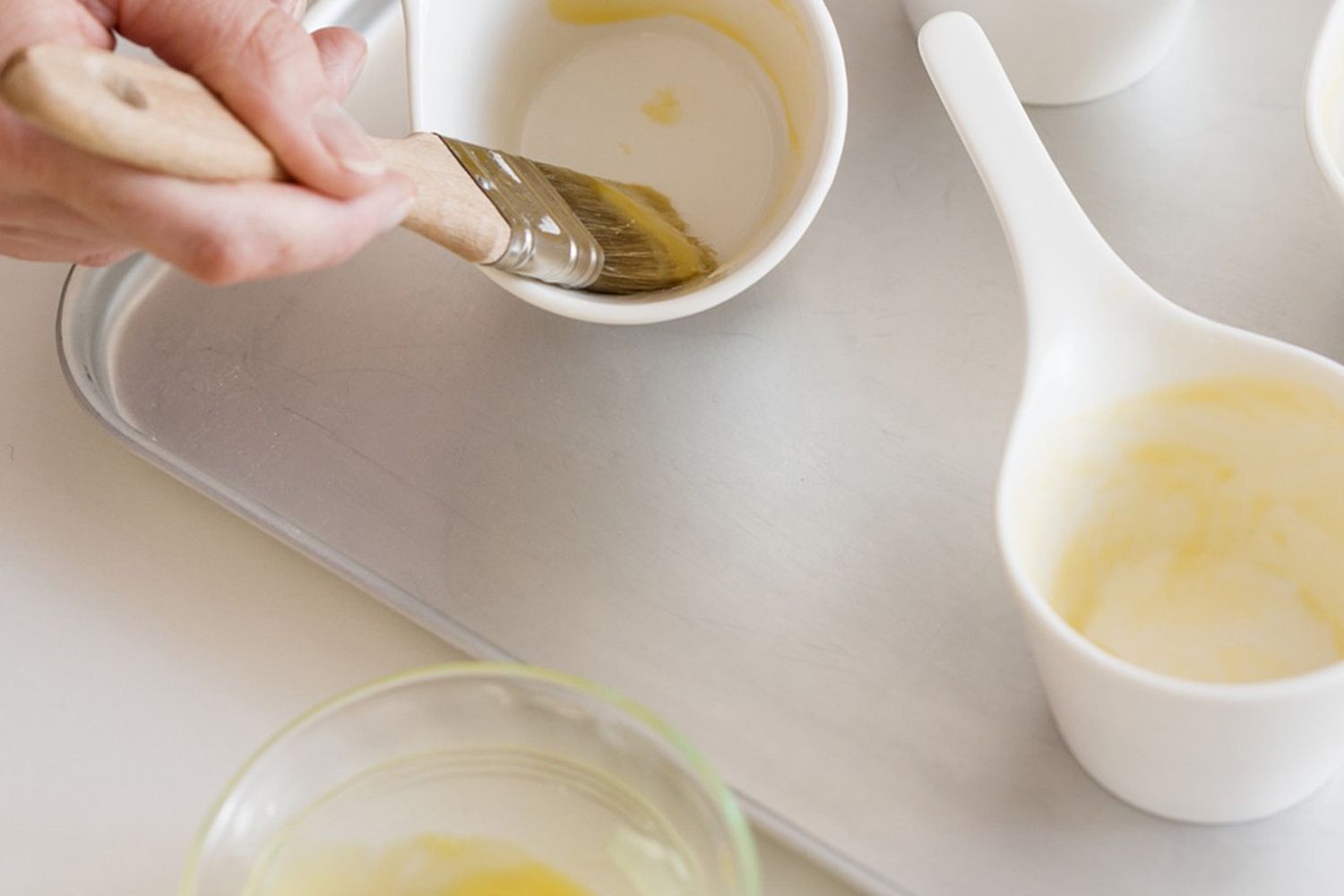 Step: 2/7
Wash the leeks, halve lengthways, cut into 4-5 cm pieces, then into fine strips.
Step: 3/7
In a hot pan, melt the butter and fry the leeks until softened. Chop the salmon into pieces. Allow the leeks to cool, add the salmon, chives and cream.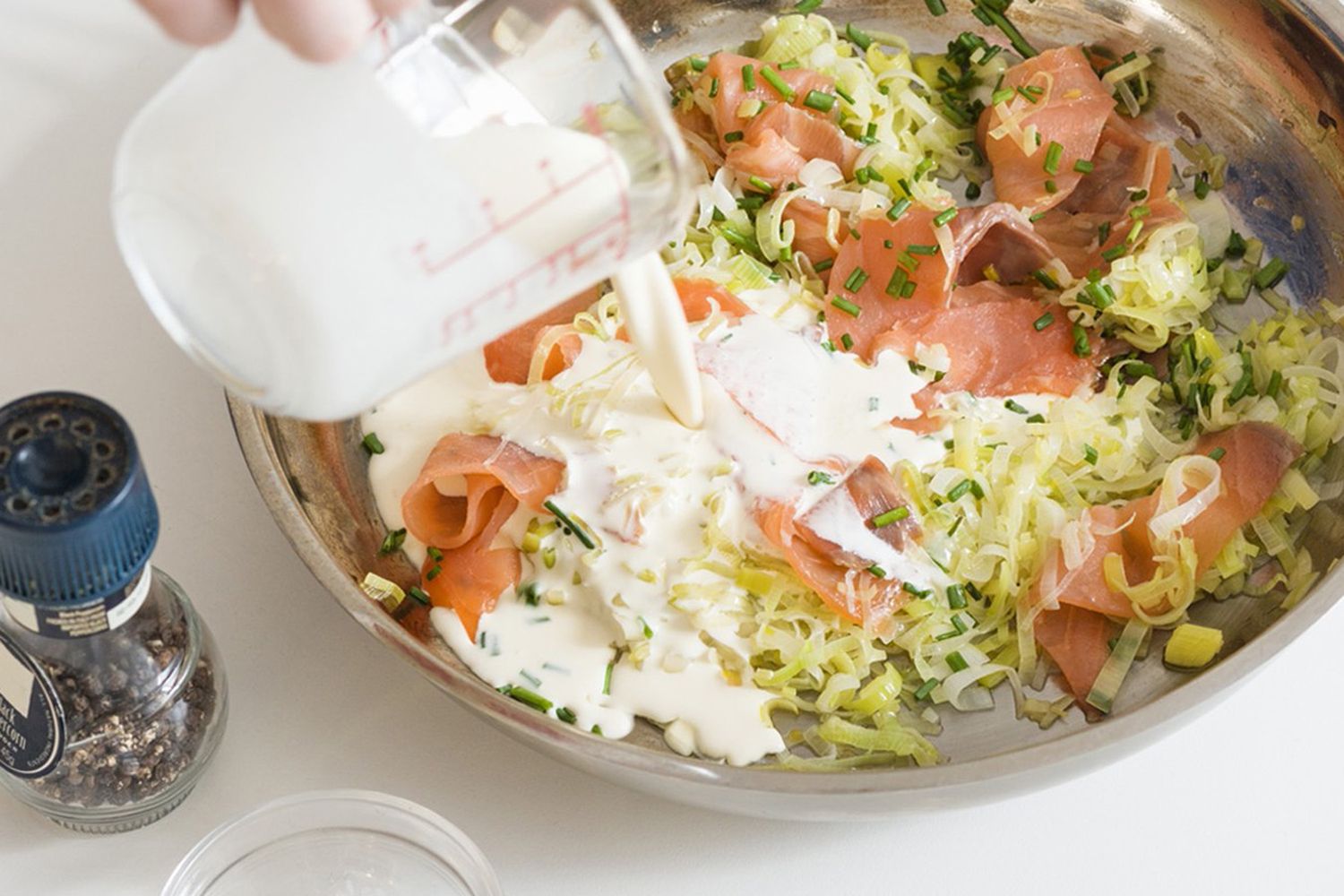 Step: 4/7
Mix well and season with salt, pepper and nutmeg.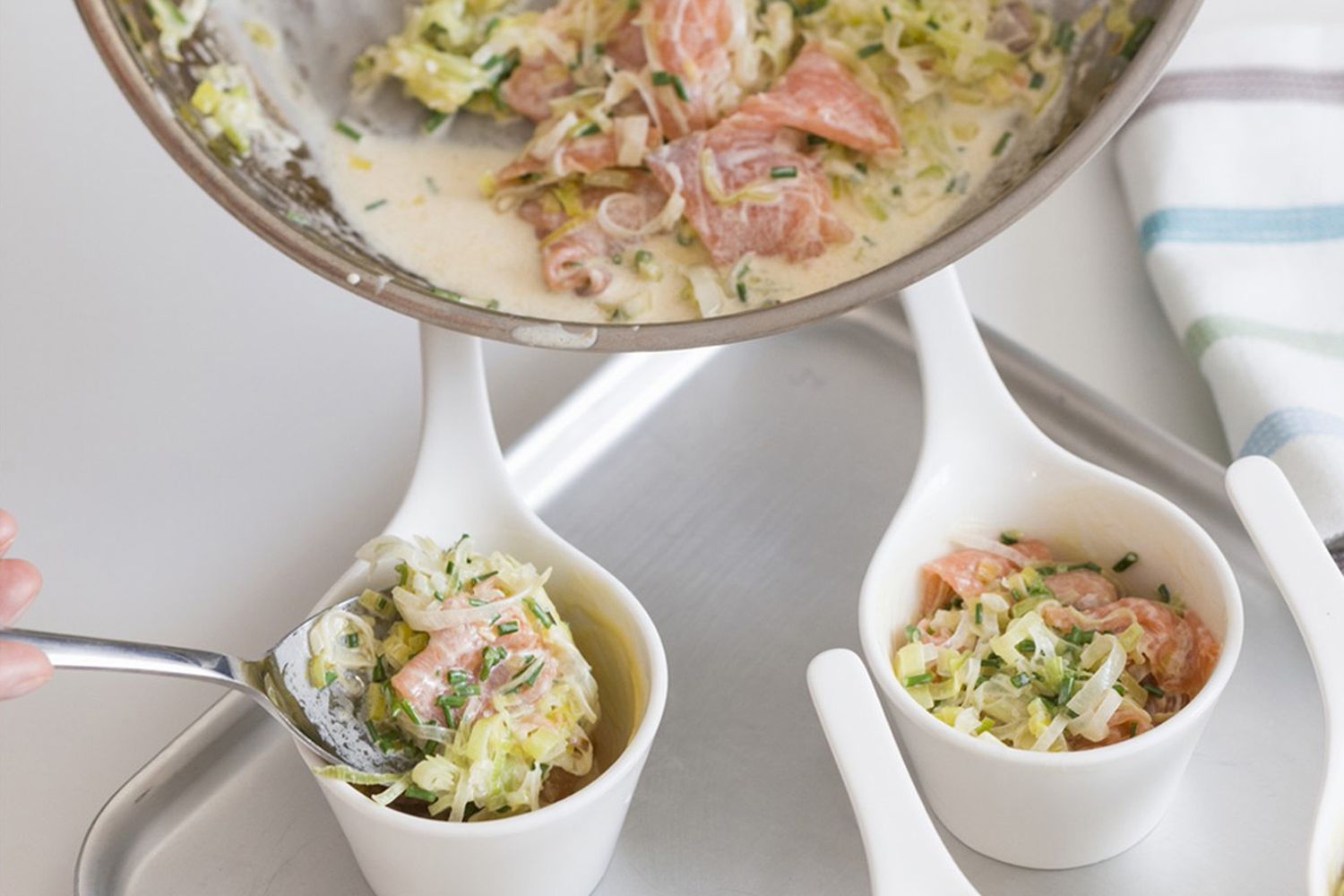 Step: 5/7
Spoon into the dishes until about three-quarters full.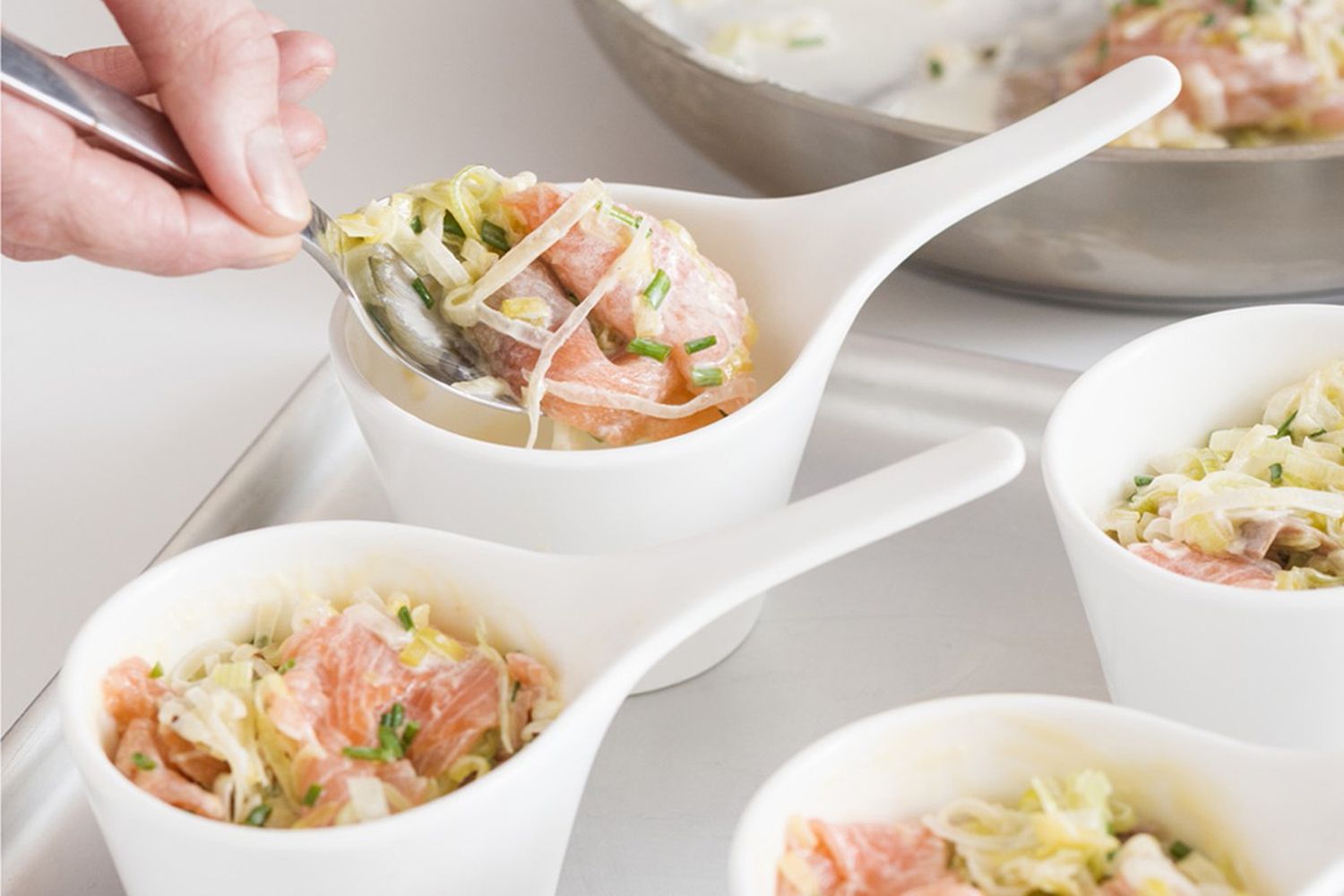 Step: 6/7
Place 1 beaten egg on each.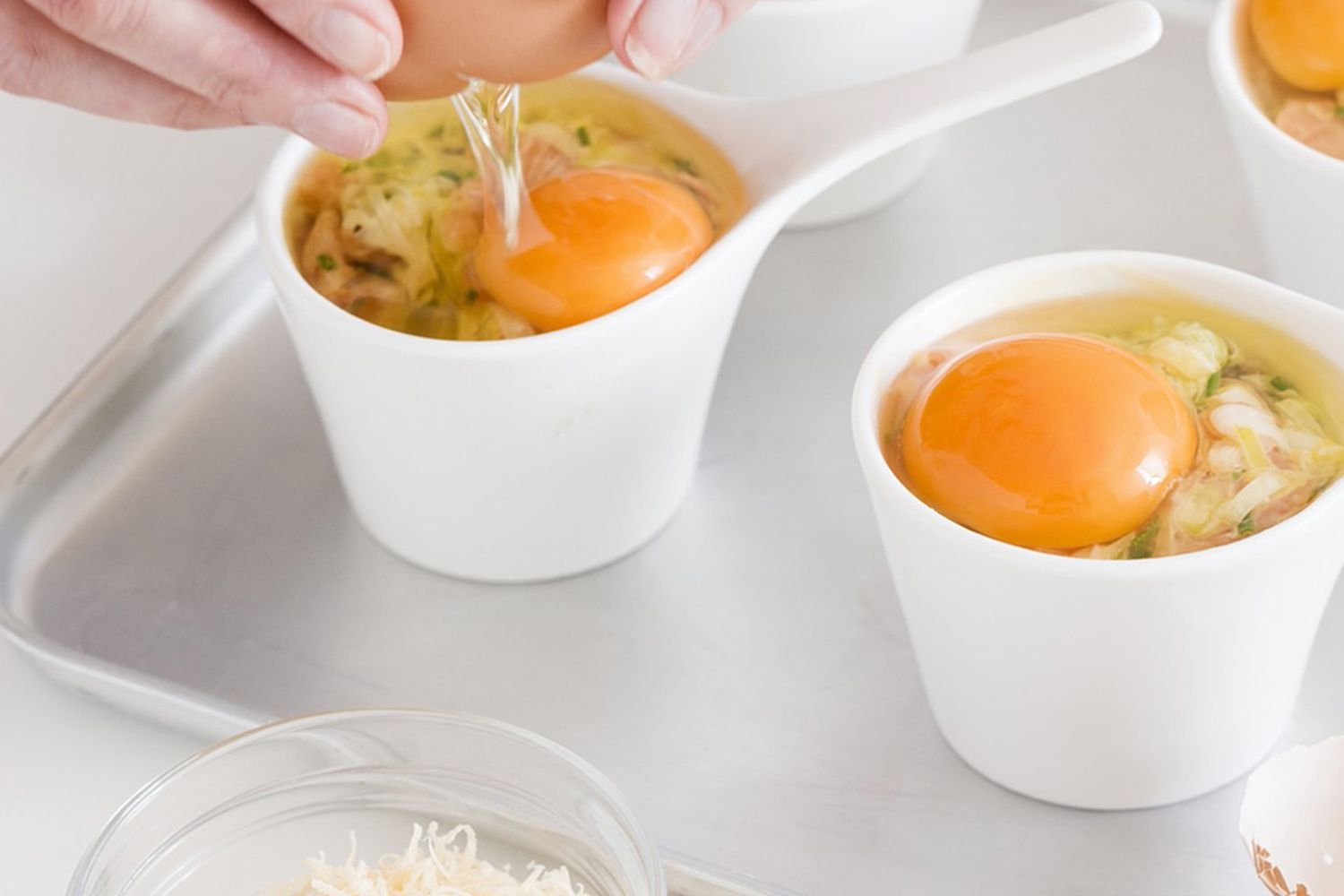 Step: 7/7
Pour over the remaining egg white, sprinkle with cheese and bake in the oven for 20 minutes. Serve sprinkled with chives.