Step: 1/15
Soak the sun-dried tomatoes in a little warm water.
Step: 2/15
Preheat the oven to 180°C (160°C fan, gas 4). Cut the chicken into 8 pieces and season with salt and pepper.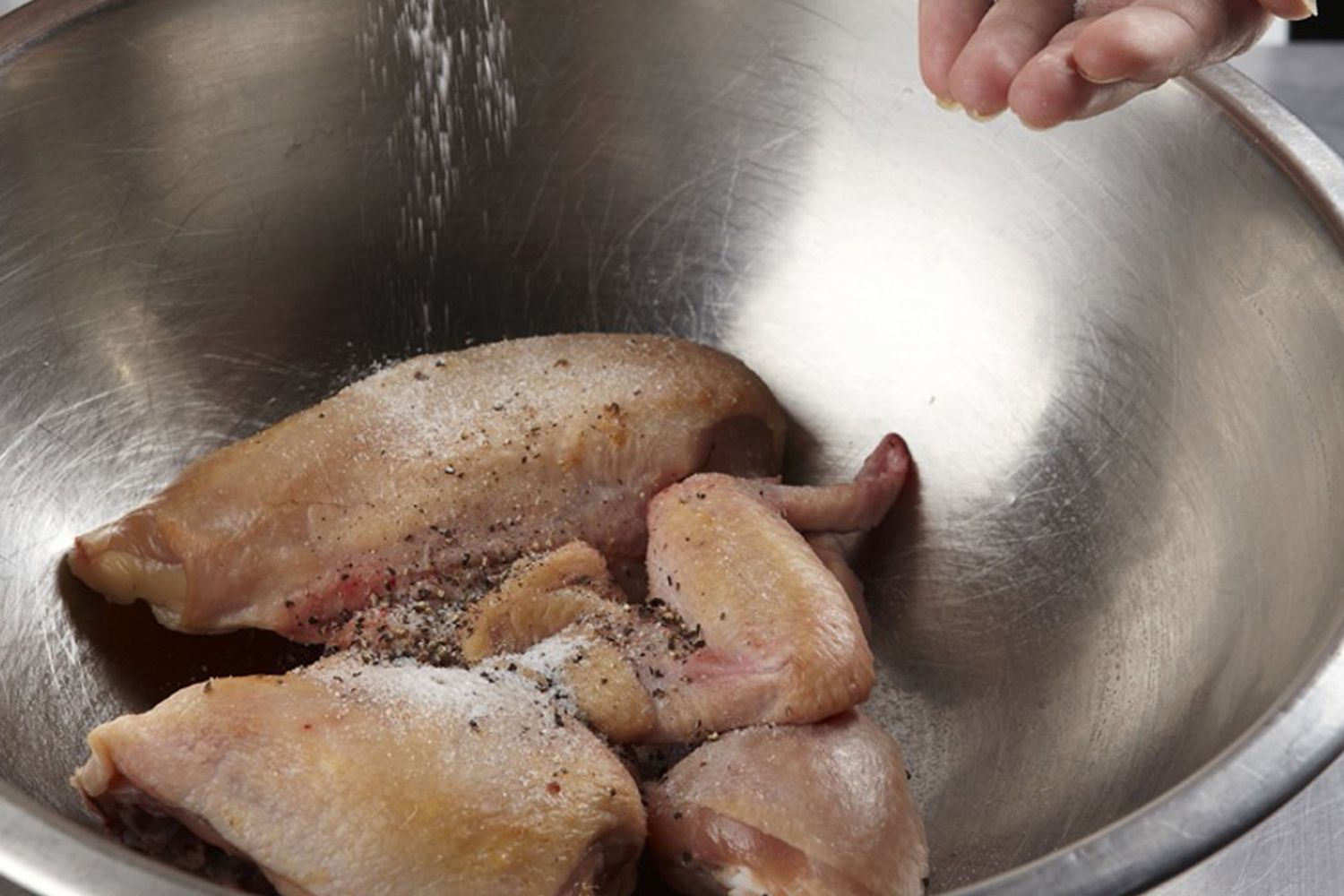 Step: 3/15
Wash the peppers, cut in half, remove the seeds and the white inner skin.
Step: 4/15
Cut into strips.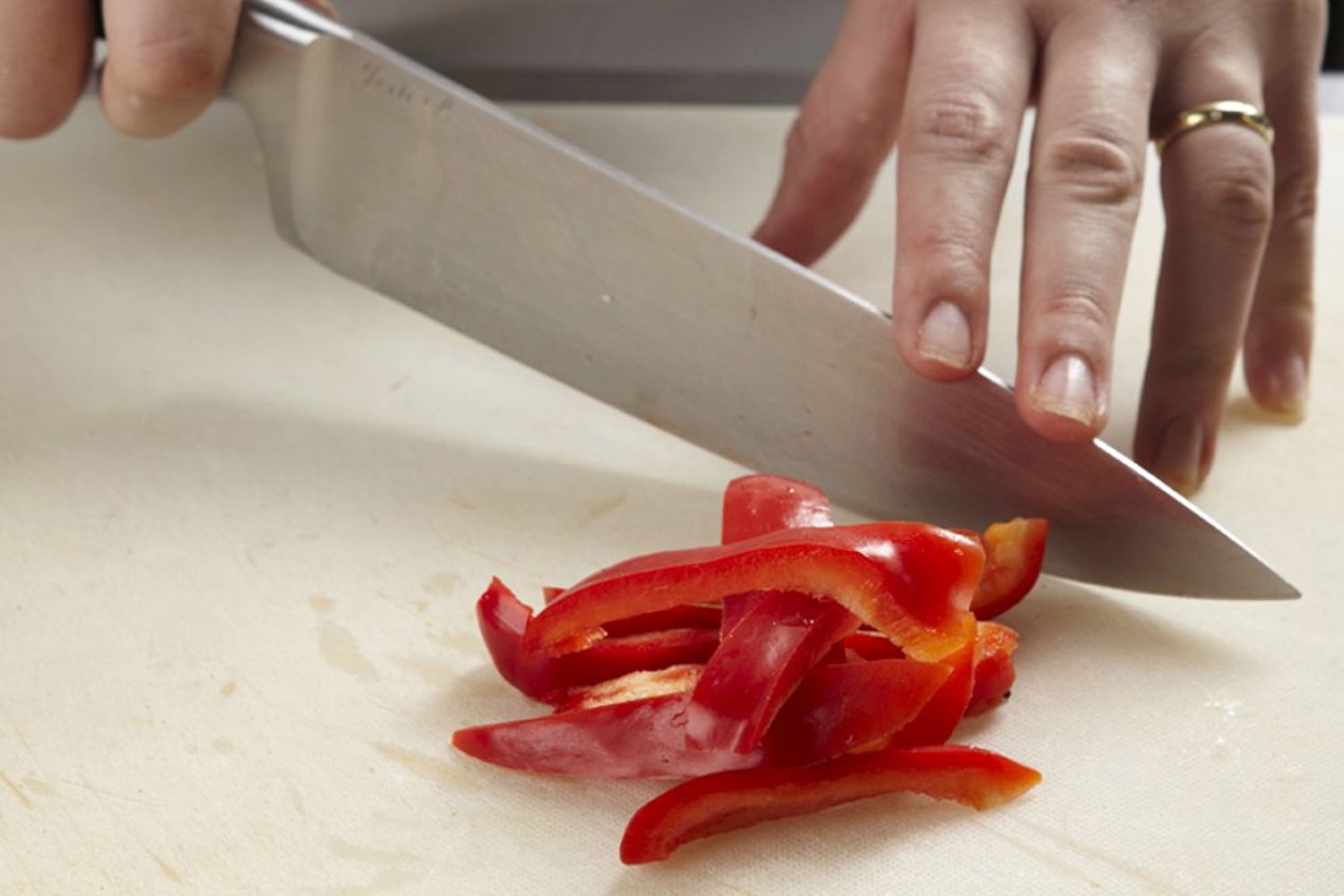 Step: 5/15
Fry the chicken pieces in a pan with clarified butter for 10 minutes until golden brown.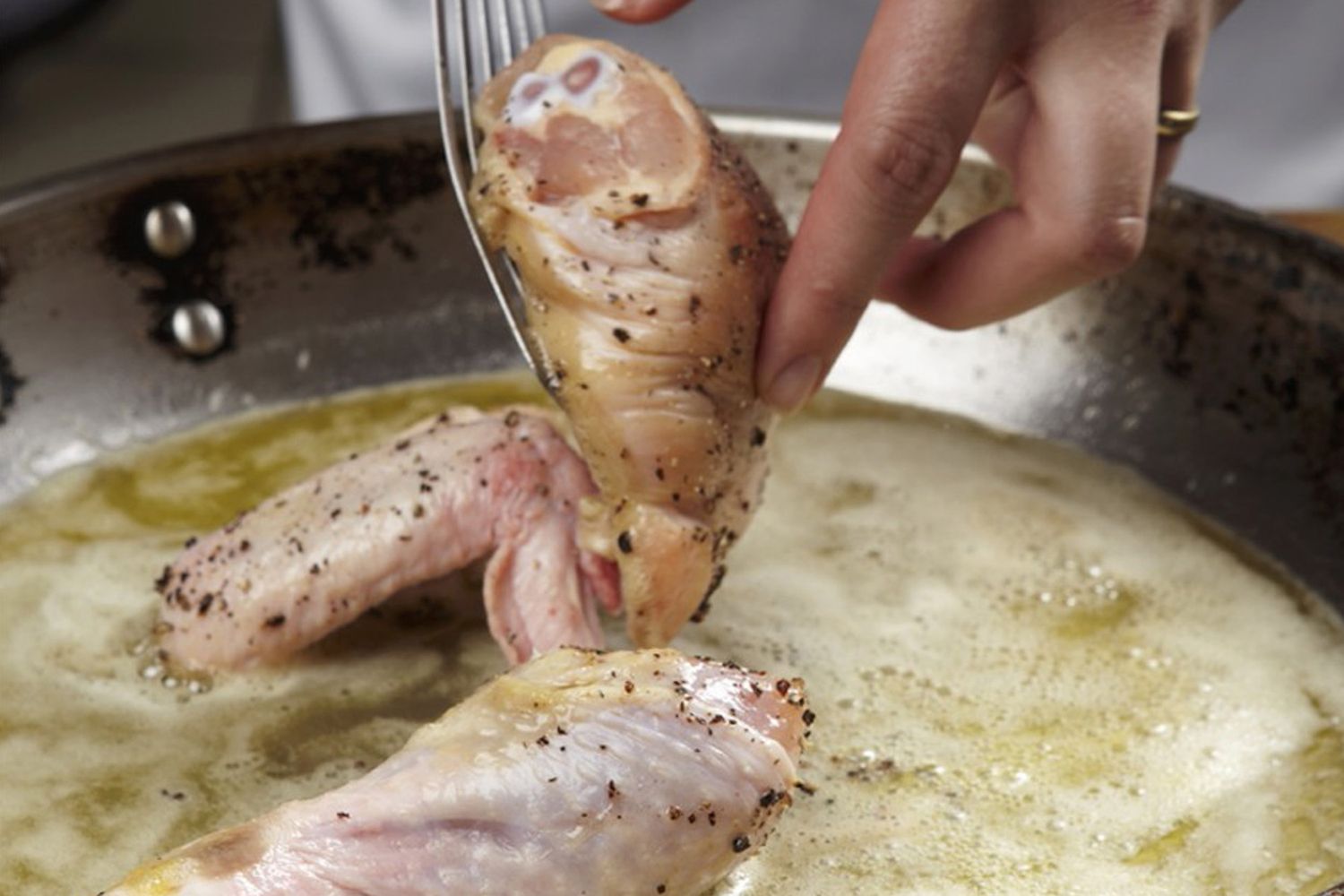 Step: 6/15
Remove from the pan and drain well.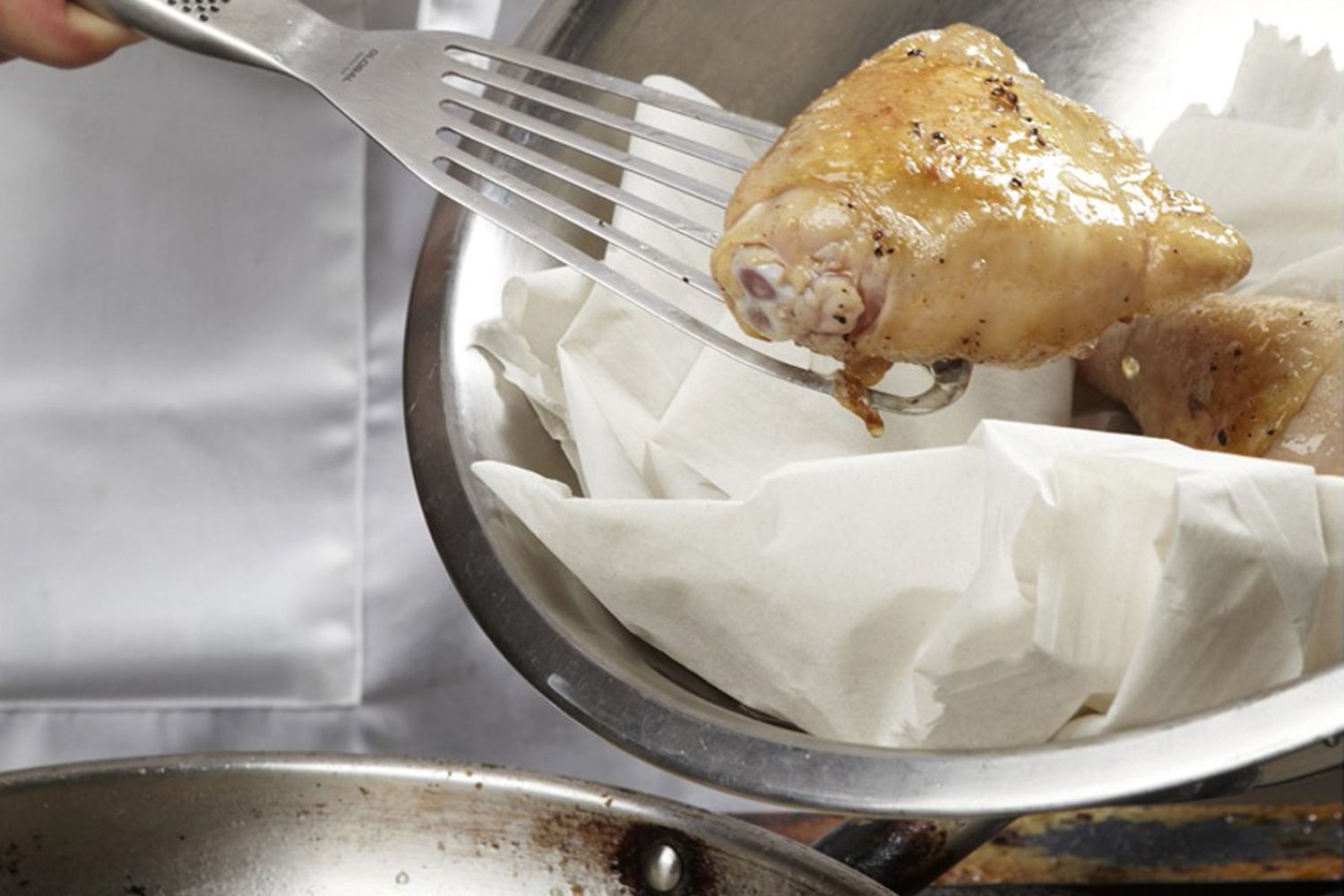 Step: 7/15
Peel the onions and cut into small pieces.
Step: 8/15
Saute in a hot pan with olive oil. Add the peppers and fry for 2 minutes.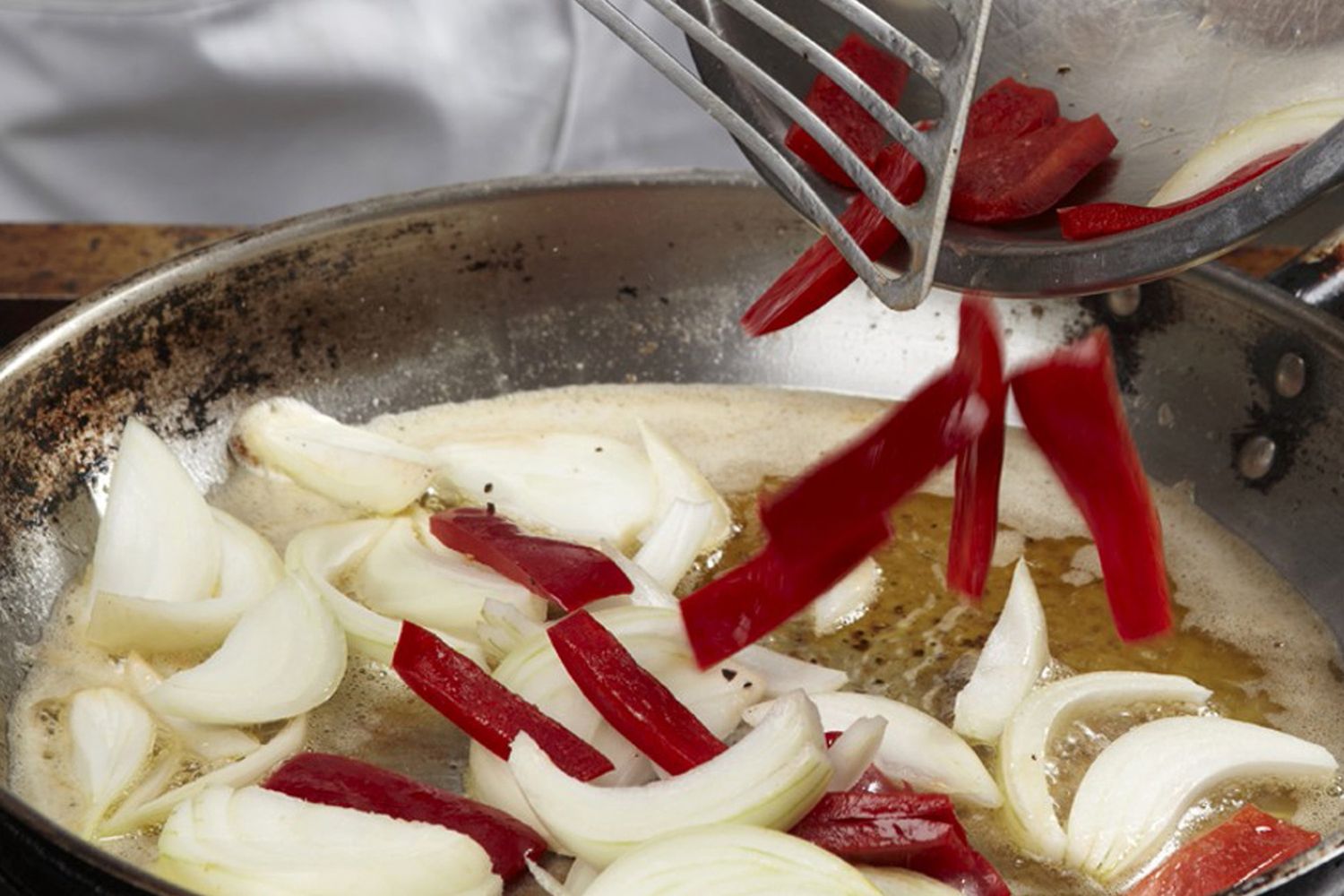 Step: 9/15
Add the soaked tomatoes and fry briefly.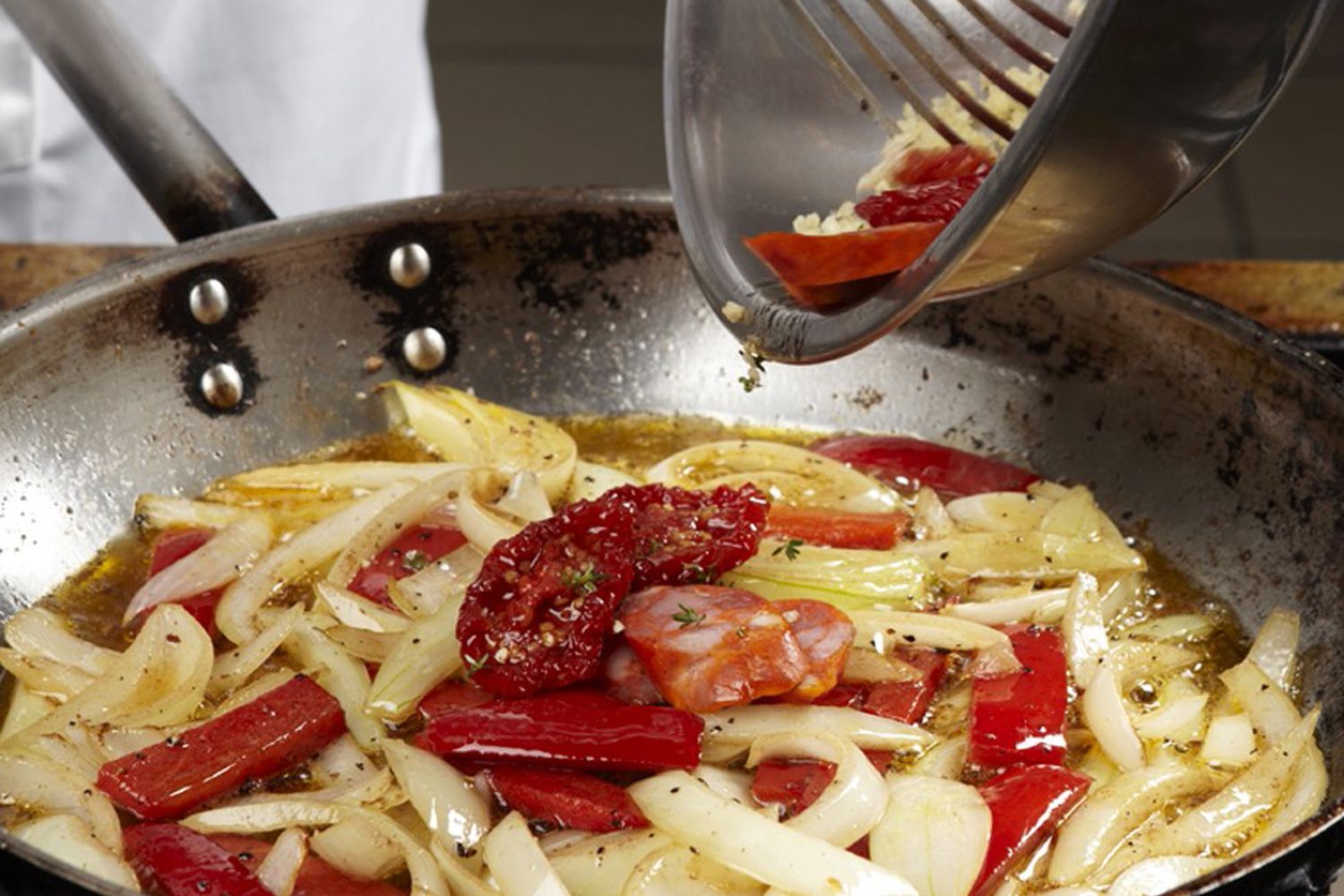 Step: 10/15
Sprinkle in the rice and saute until transparent.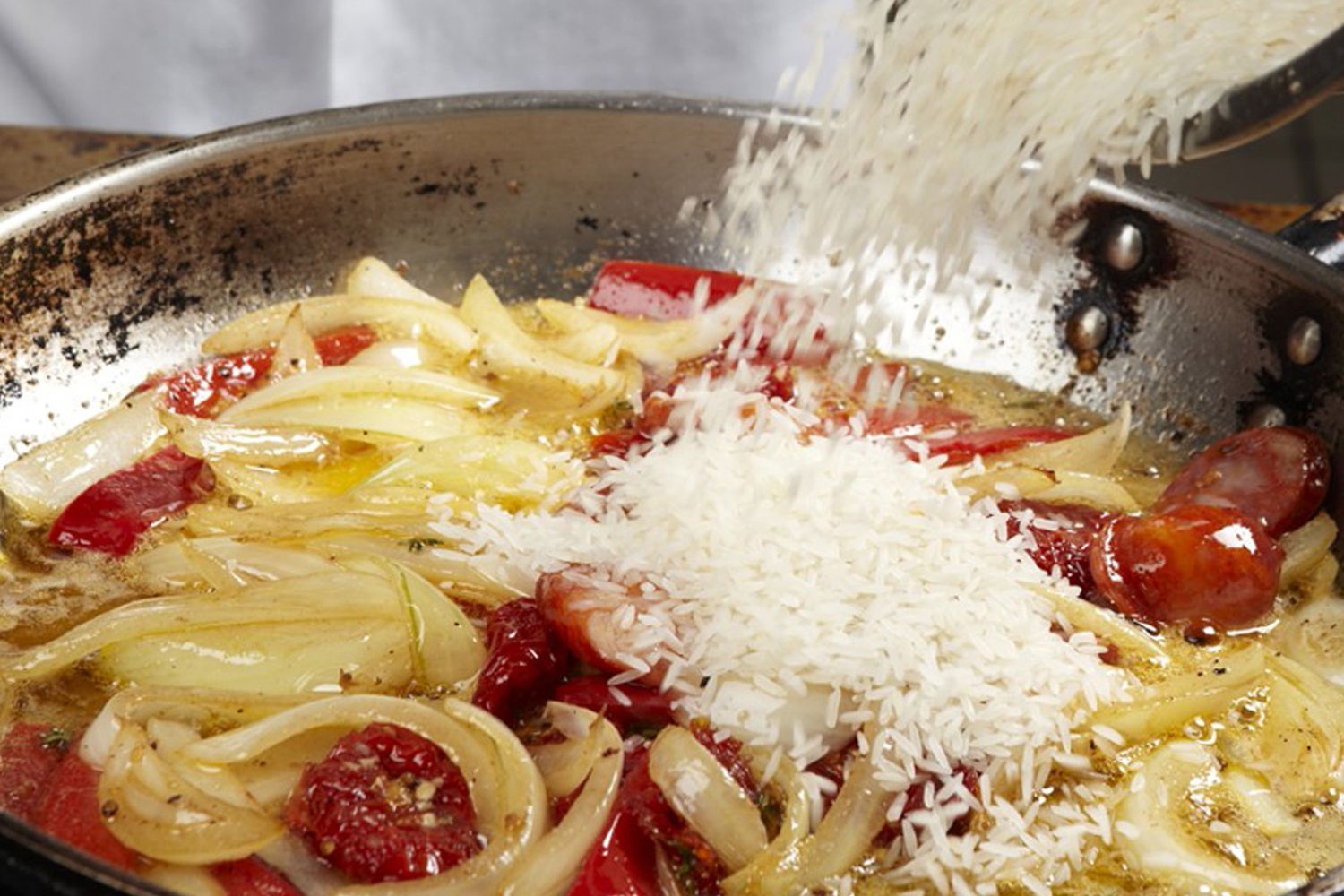 Step: 11/15
Add the tomatoes and stock and simmer for 10 minutes, stirring. Season with salt, pepper and paprika.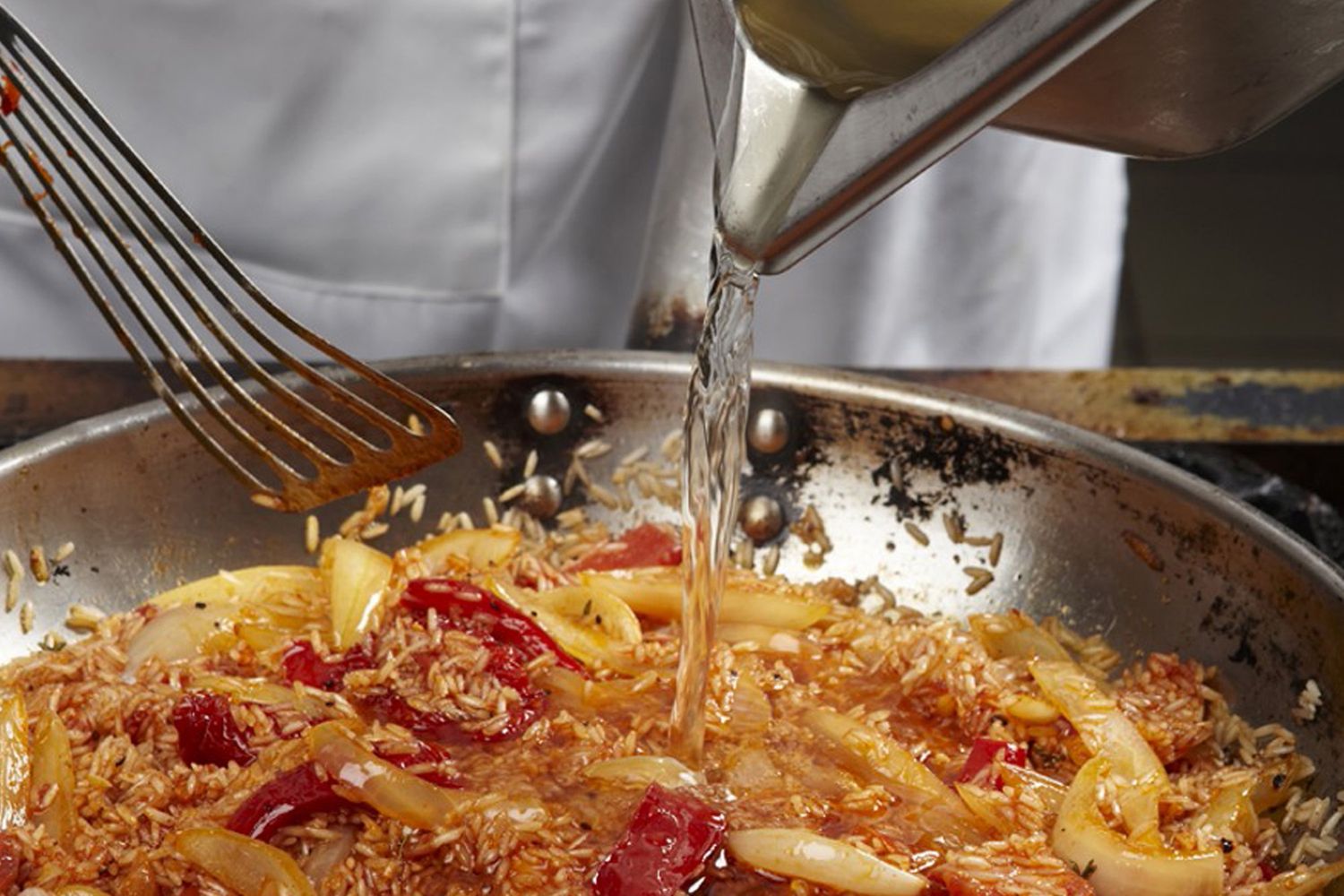 Step: 12/15
Tip into a casserole dish.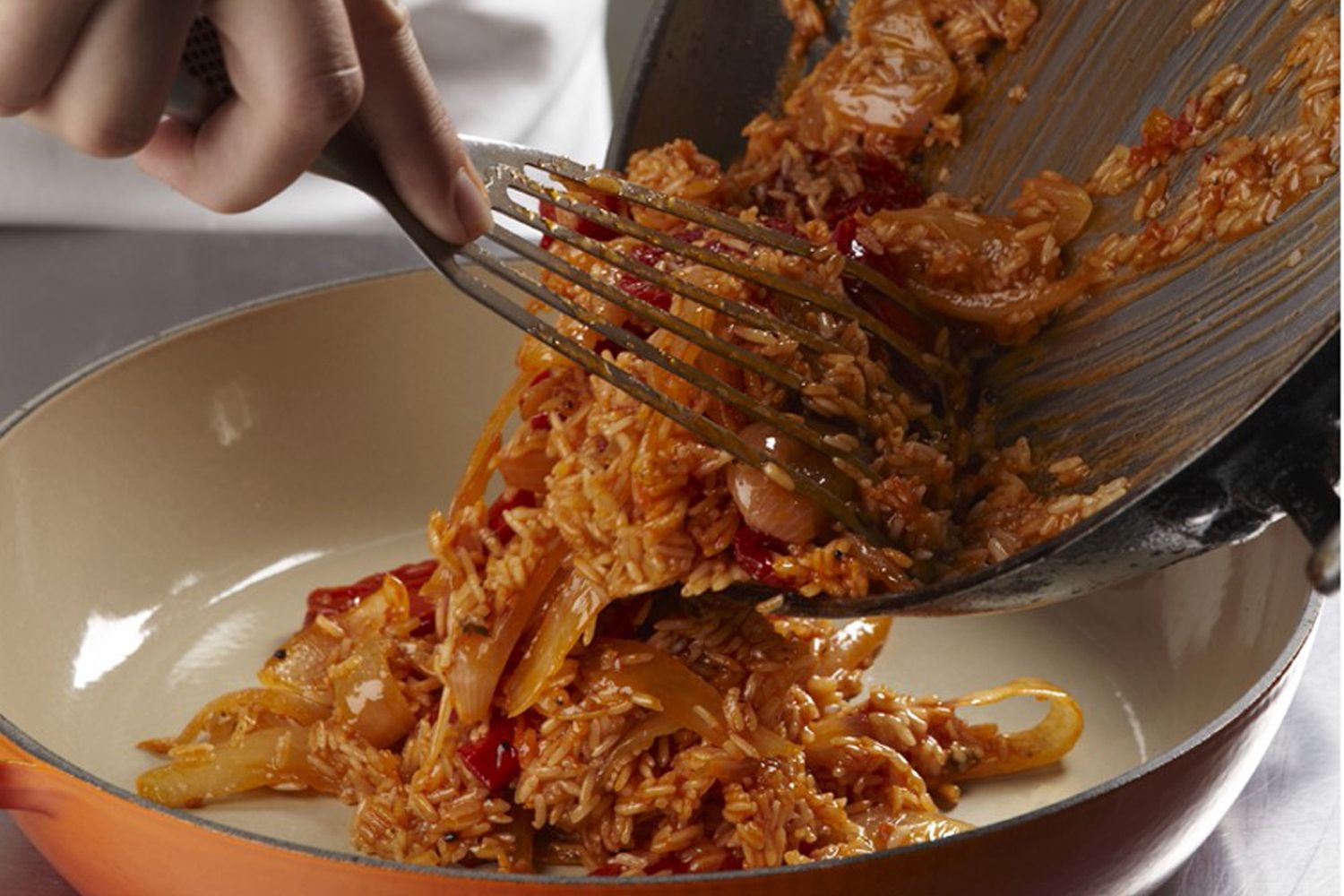 Step: 13/15
Place the chicken pieces on top.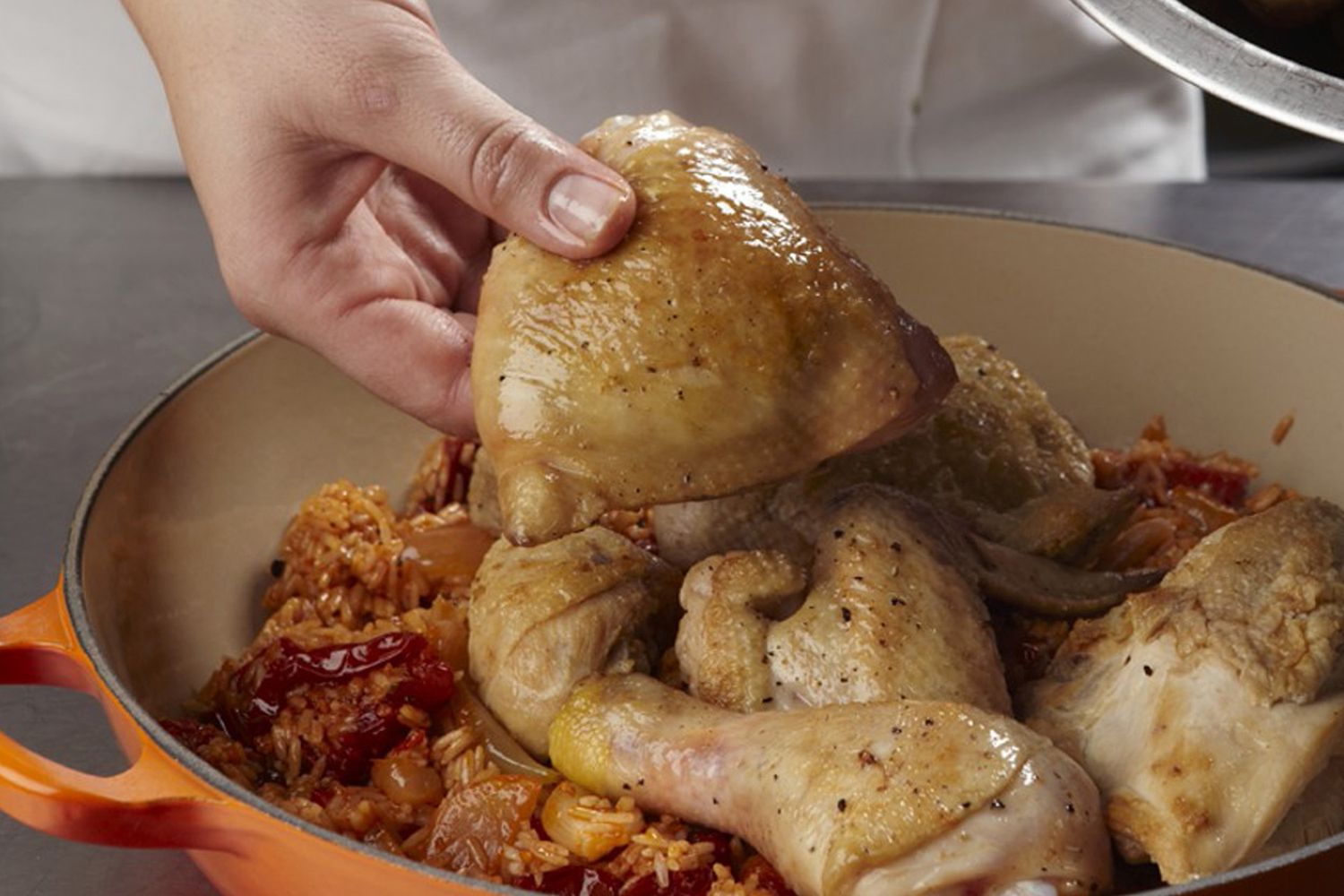 Step: 14/15
Scatter over the drained olives.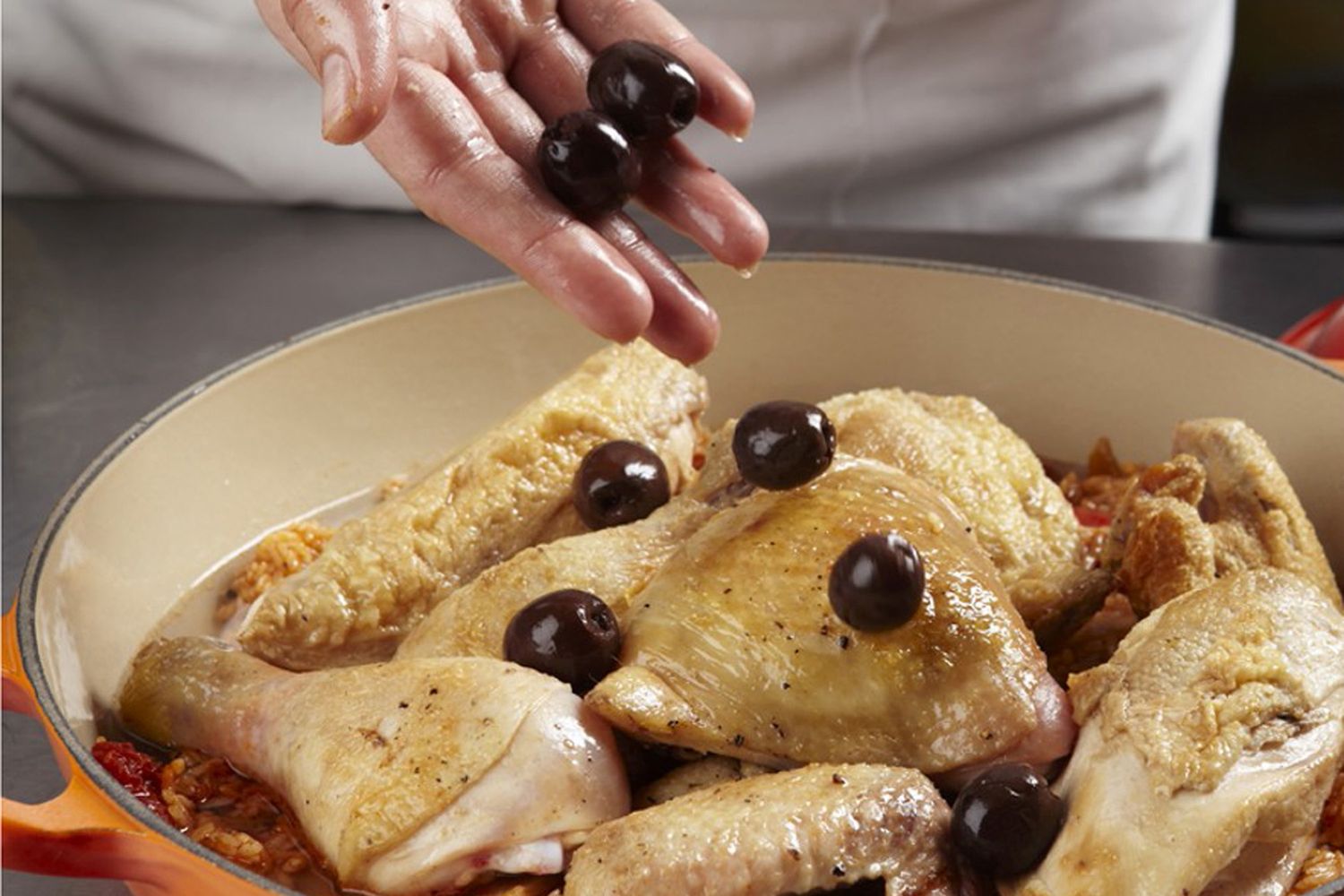 Step: 15/15
Put the lid on and simmer in the oven for 30 minutes. Add extra stock if needed. Before serving, season to taste and sprinkle with tarragon leaves.