Step: 1/8
Snip the fat on the edge of the meat every 2cm diagonally. Cut the dried mangos lengthways into strips, then into small pieces.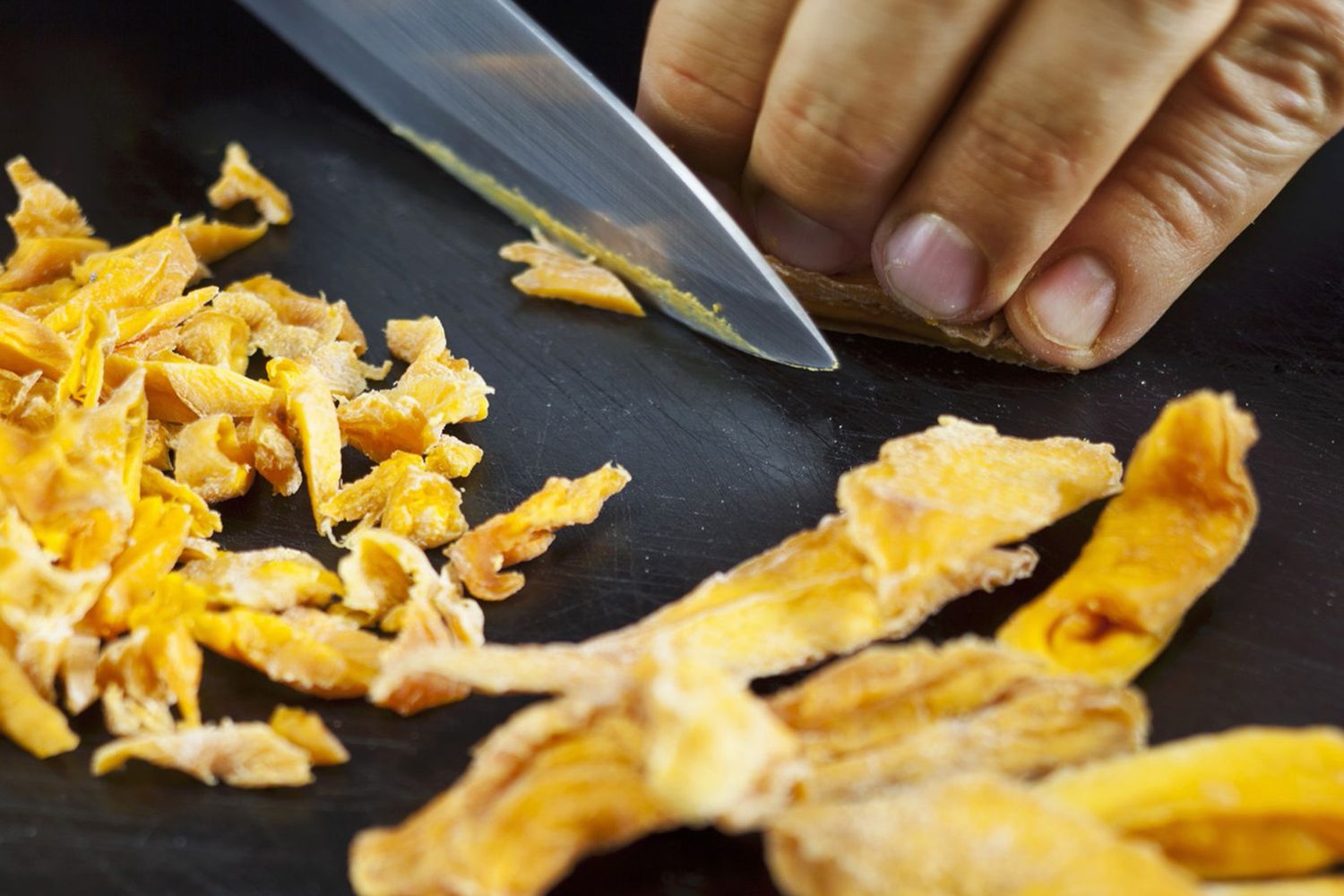 Step: 2/8
Peel the shallots and cut into thin slices.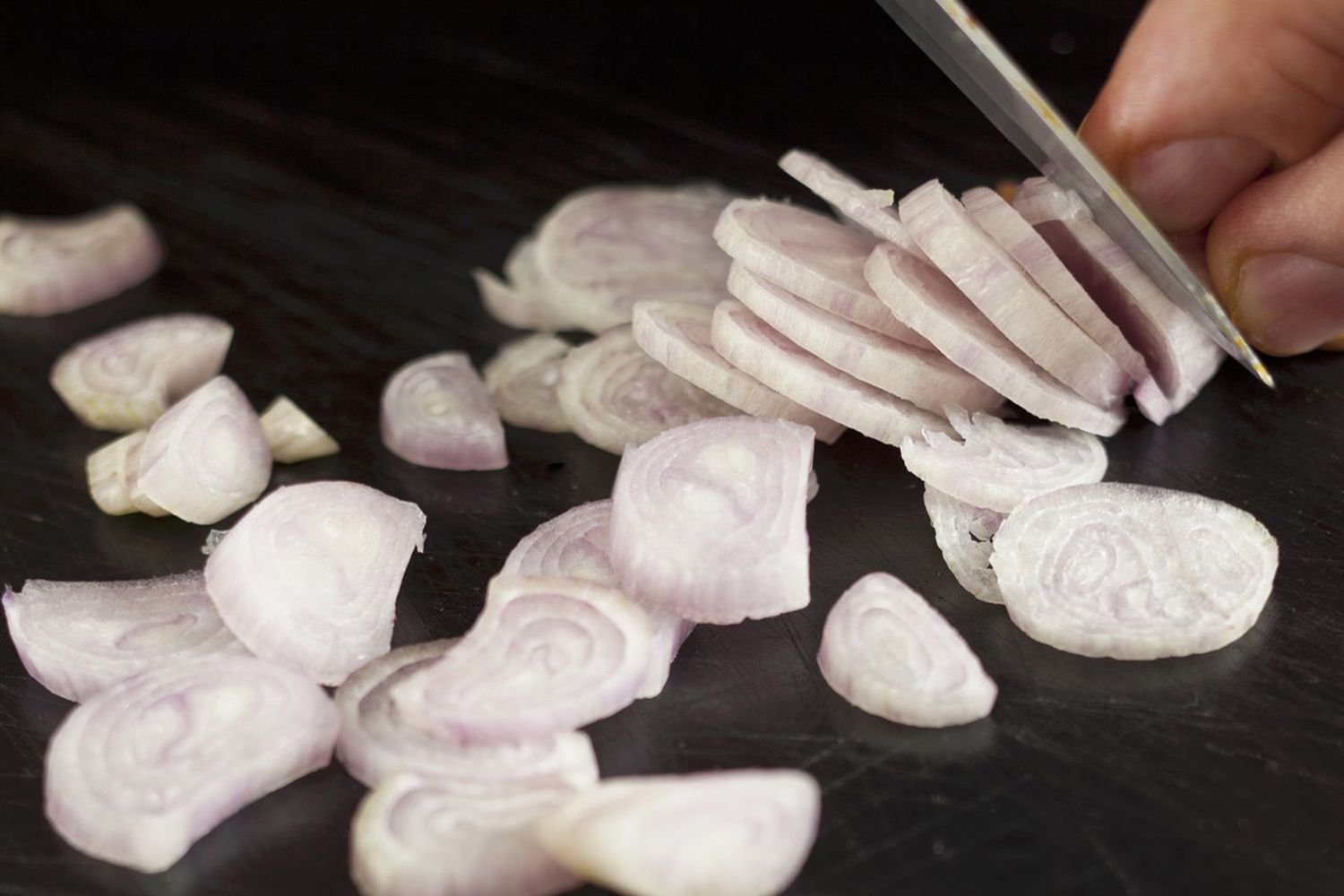 Step: 3/8
Heat the sesame oil in a pan and sauté the shallots.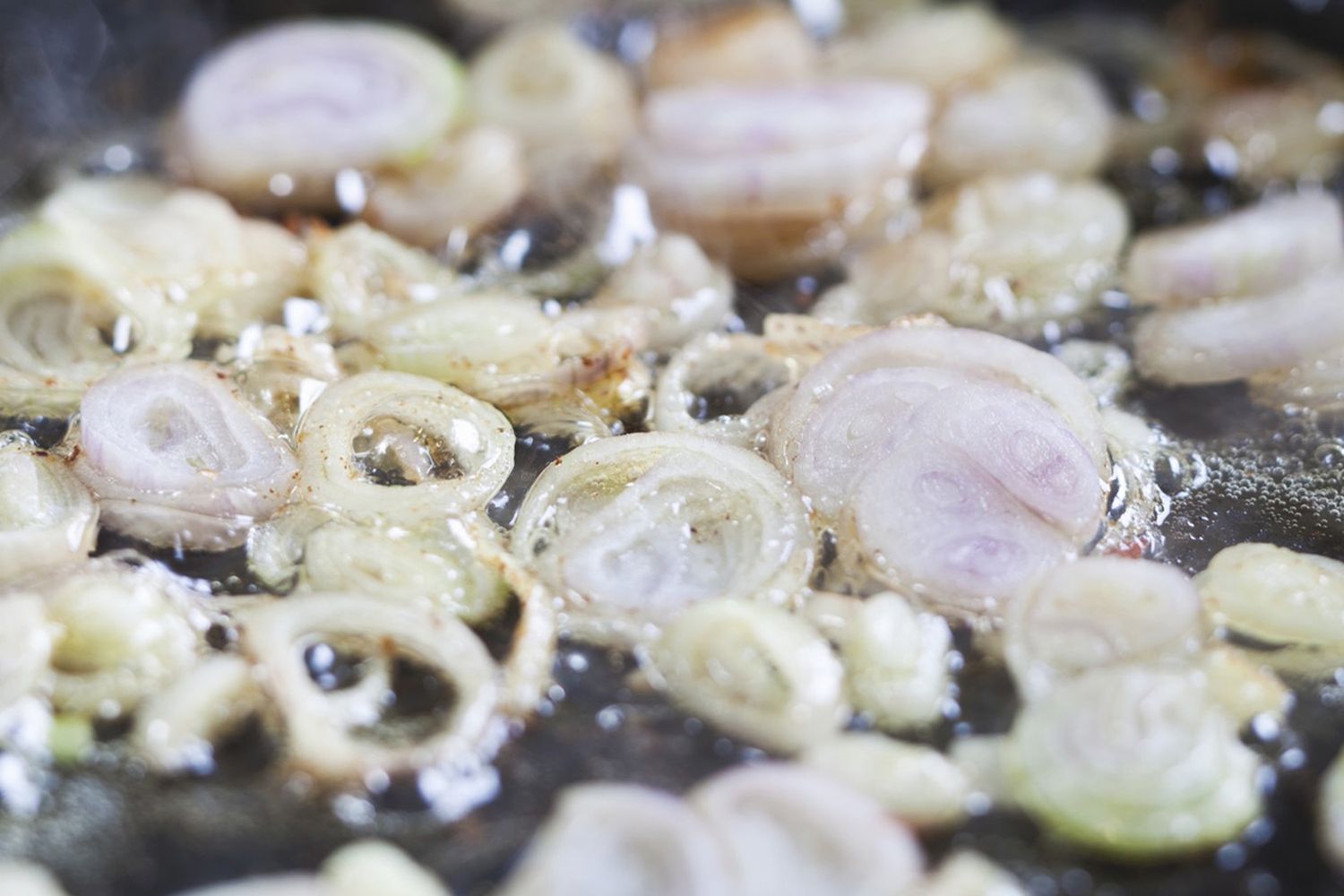 Step: 4/8
Add the mango pieces, cook briefly, then deglaze with orange juice. Pour in 130ml stock and simmer for 2-3 minutes.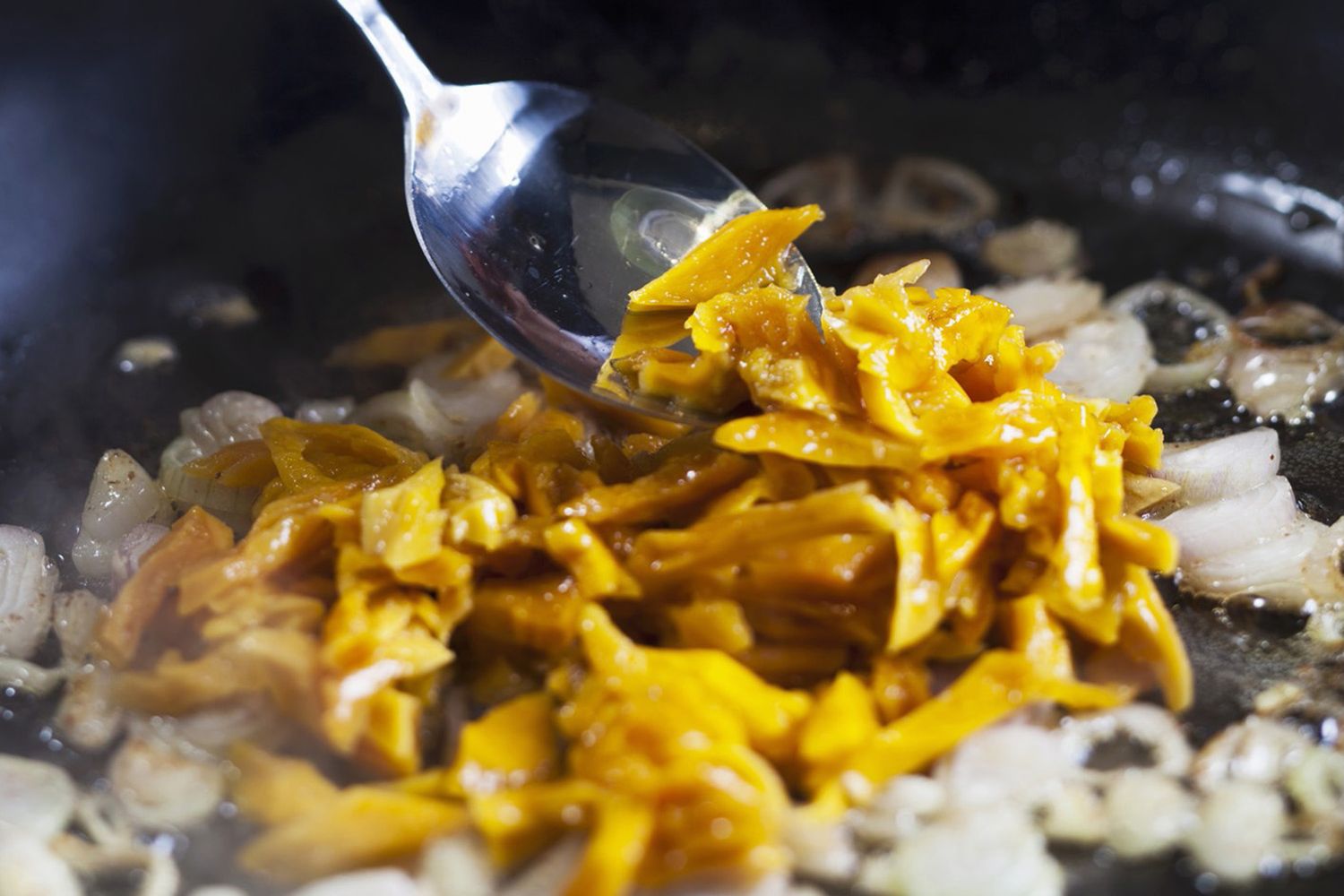 Step: 5/8
Rinse the herbs, shake dry and finely chop the leaves. Add the herbs and stir. Season the salsa with salt and cayenne, set aside and keep warm.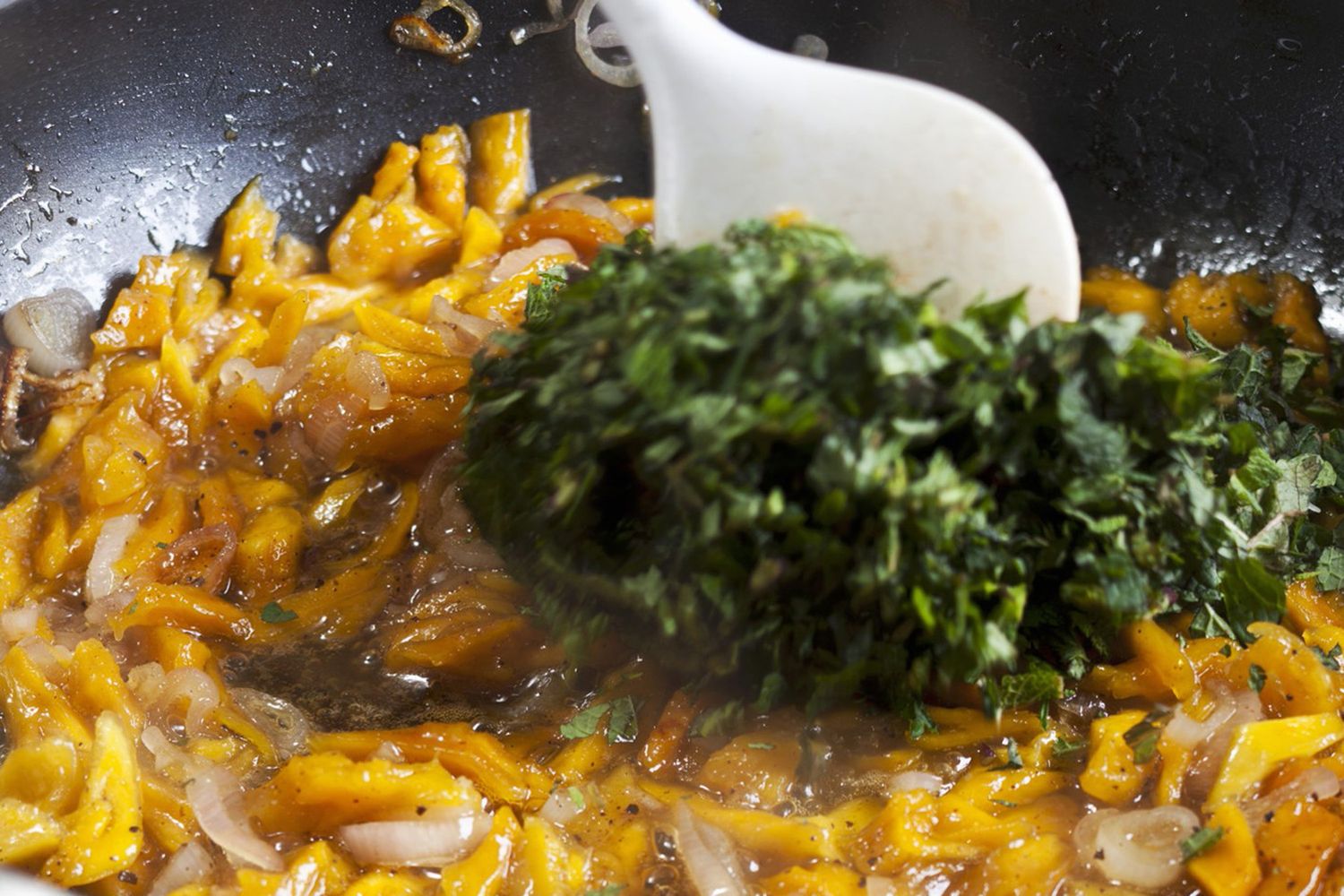 Step: 6/8
Peel the potatoes and cook in boiling salted water for 15-20 minutes until soft. Peel and quarter the carrots and cut into pieces. In a saucepan, melt the butter and cook the carrots for about 5 minutes.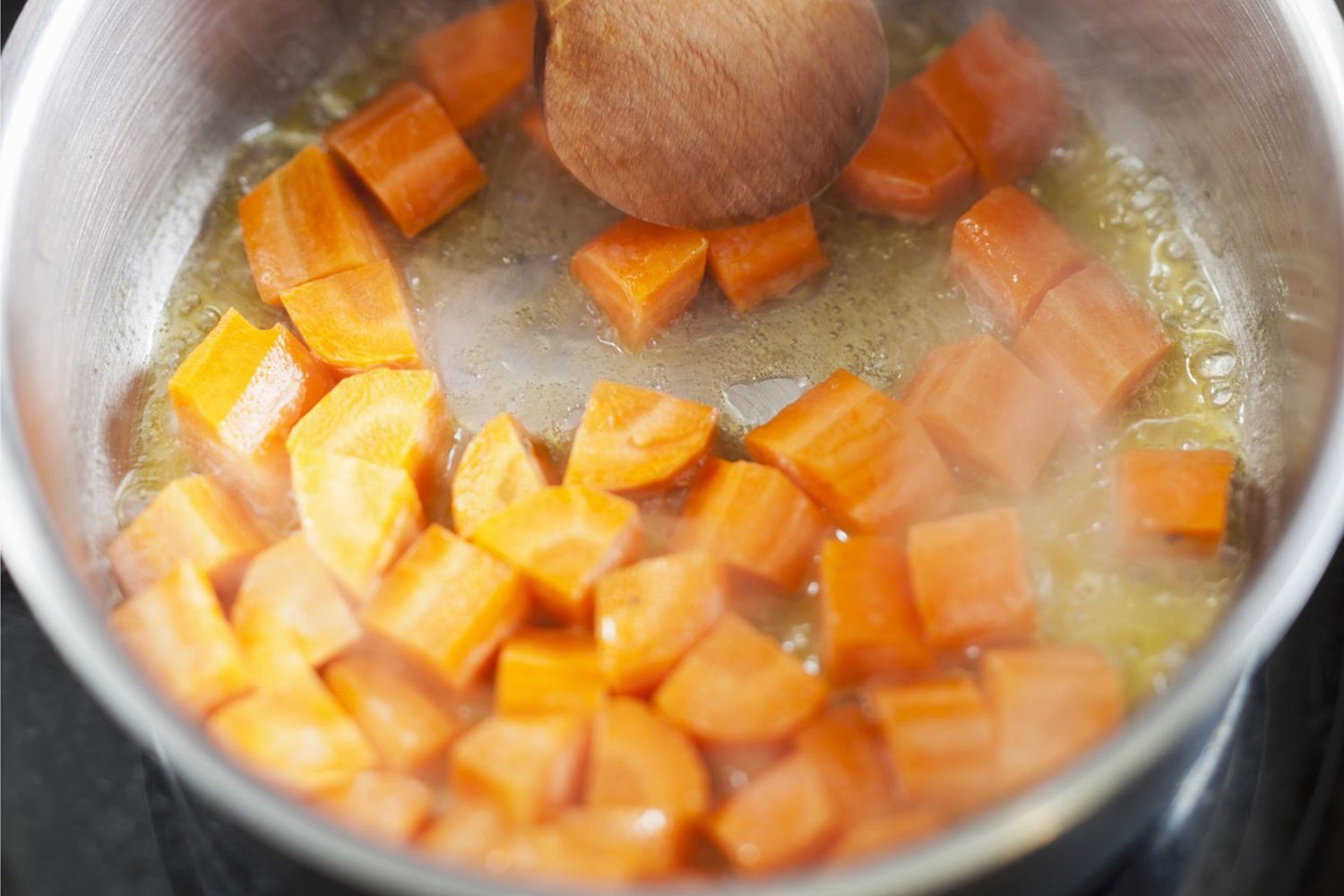 Step: 7/8
Add the peas and the remaining stock and simmer the vegetables, covered, for 5 minutes.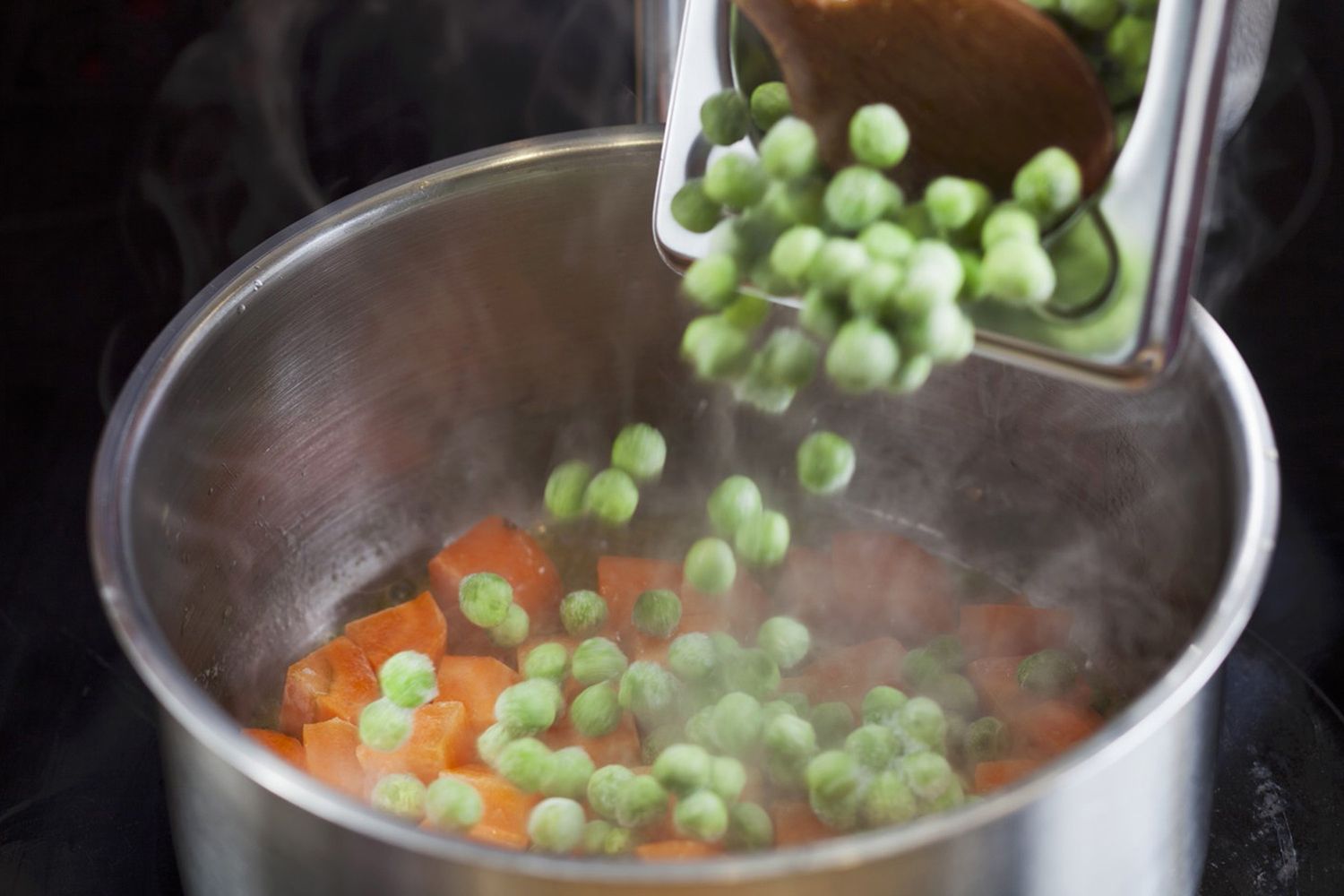 Step: 8/8
In a pan, heat the vegetable oil and saute the steaks on both sides for 1-2 minutes. Reduce the heat and fry the steaks for 2 minutes on each side until cooked to your liking. Season the mango salsa again. Drain the potatoes. Season the steaks, arrange on plates and drizzle with the mango salsa. Dish out the potatoes and some vegetables next to them and serve everything immediately.