Step: 1/6
Prepare all the ingredients.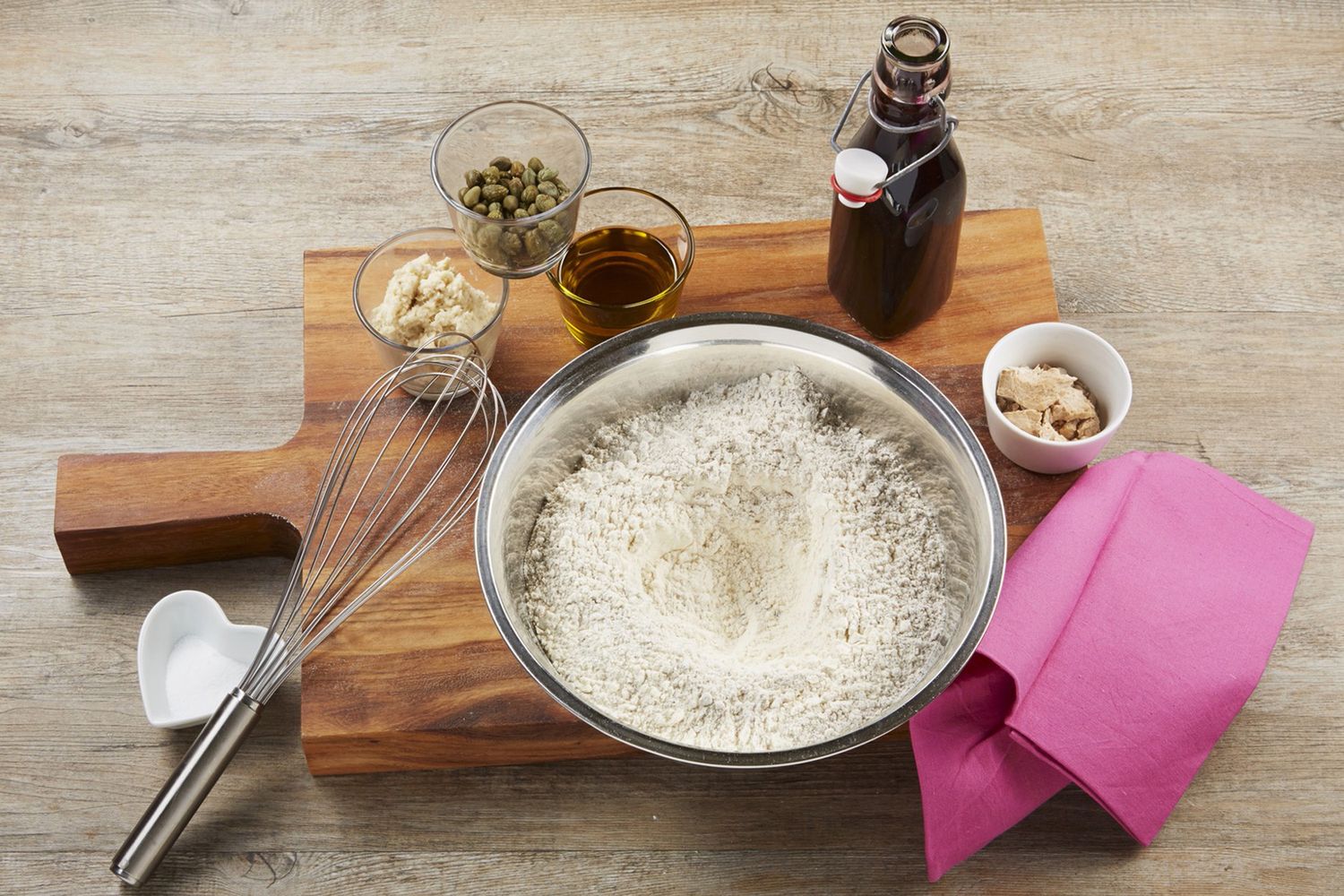 Step: 2/6
Heat the beetroot juice until lukewarm and dissolve the yeast in it. Mix it with the flour in the bowl.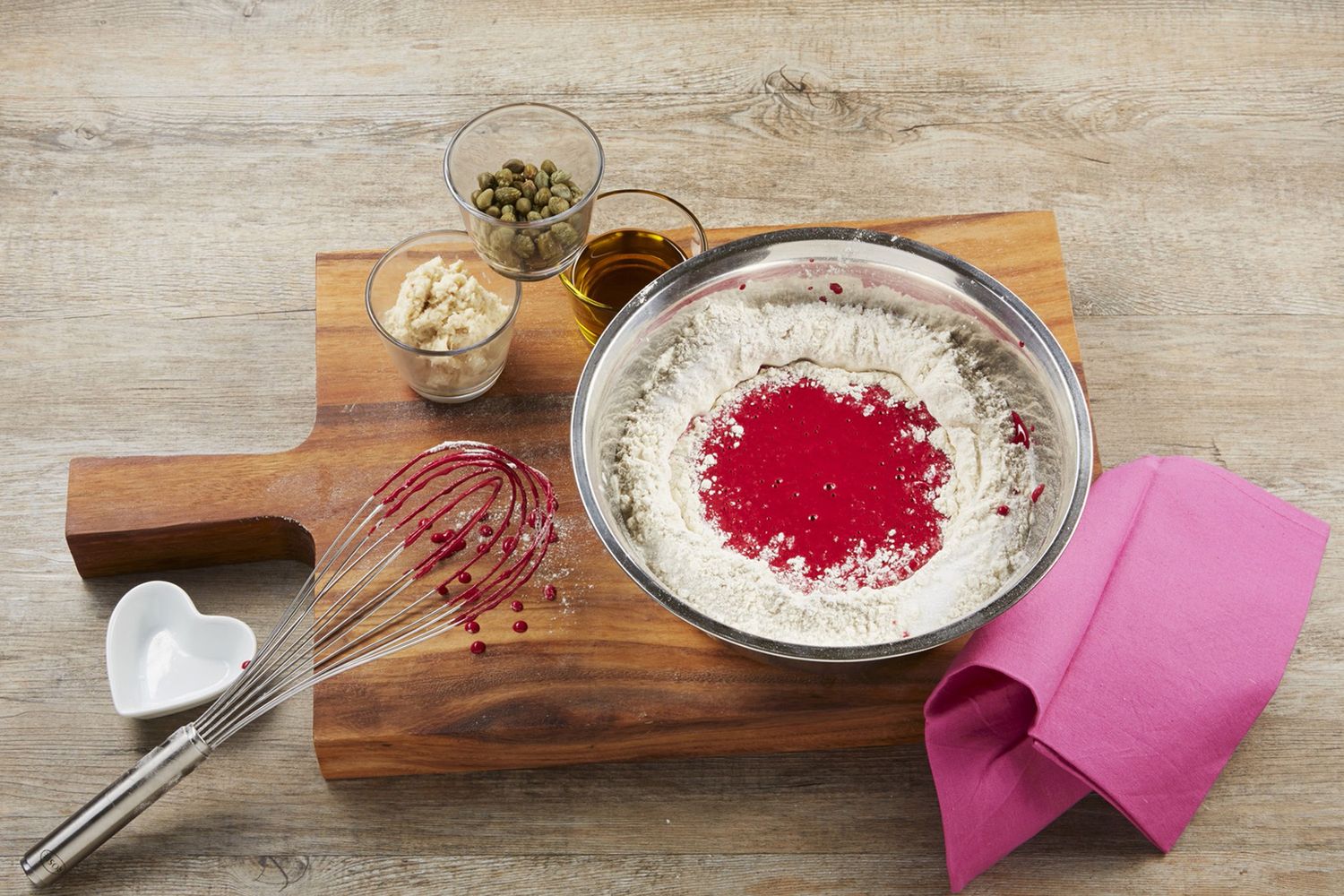 Step: 3/6
Add the apple syrup, vinegar and salt.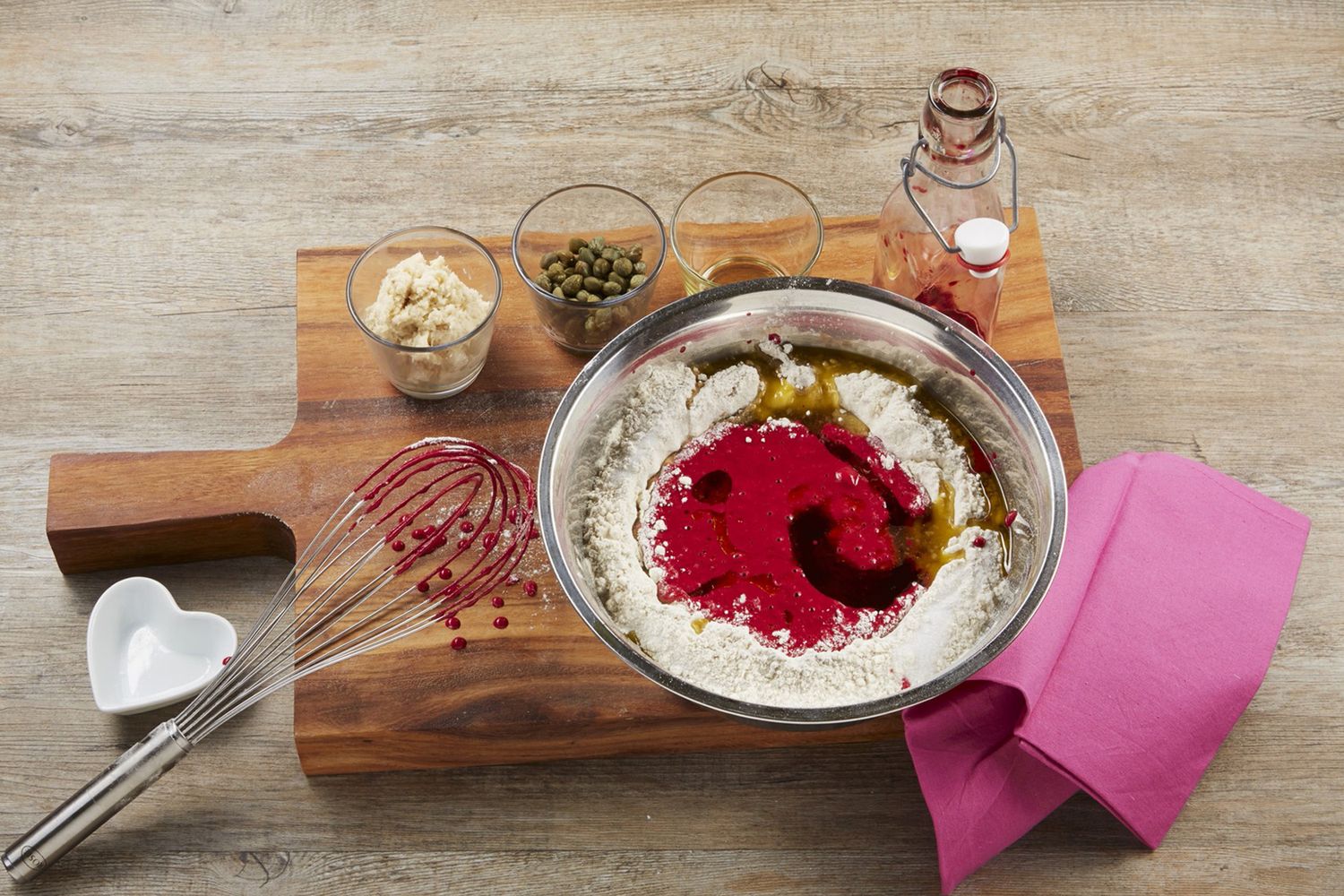 Step: 4/6
Peel and finely grate the beetroot. Stir everything to a relatively tough dough.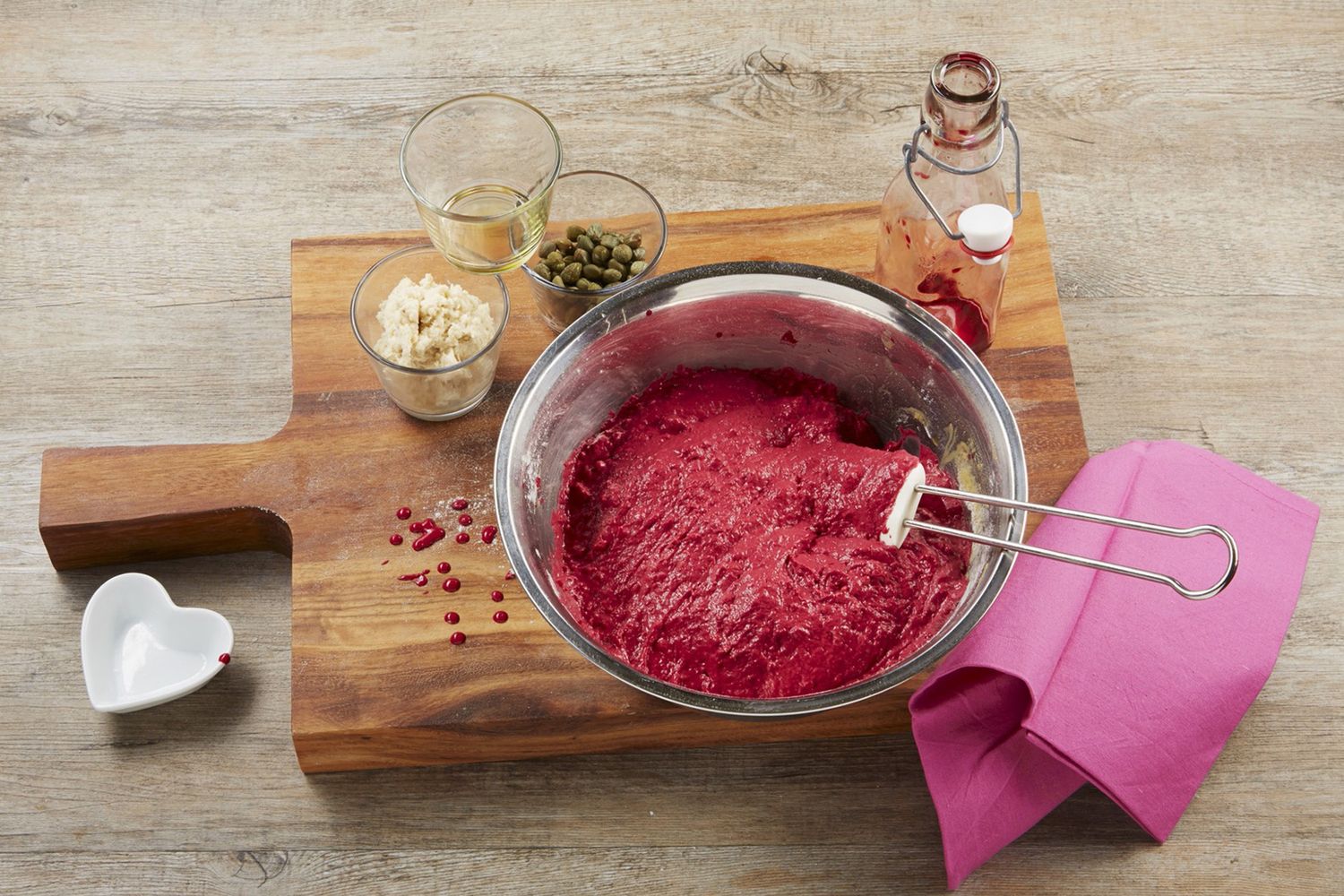 Step: 5/6
Add the ricotta and the carraway seeds and knead in.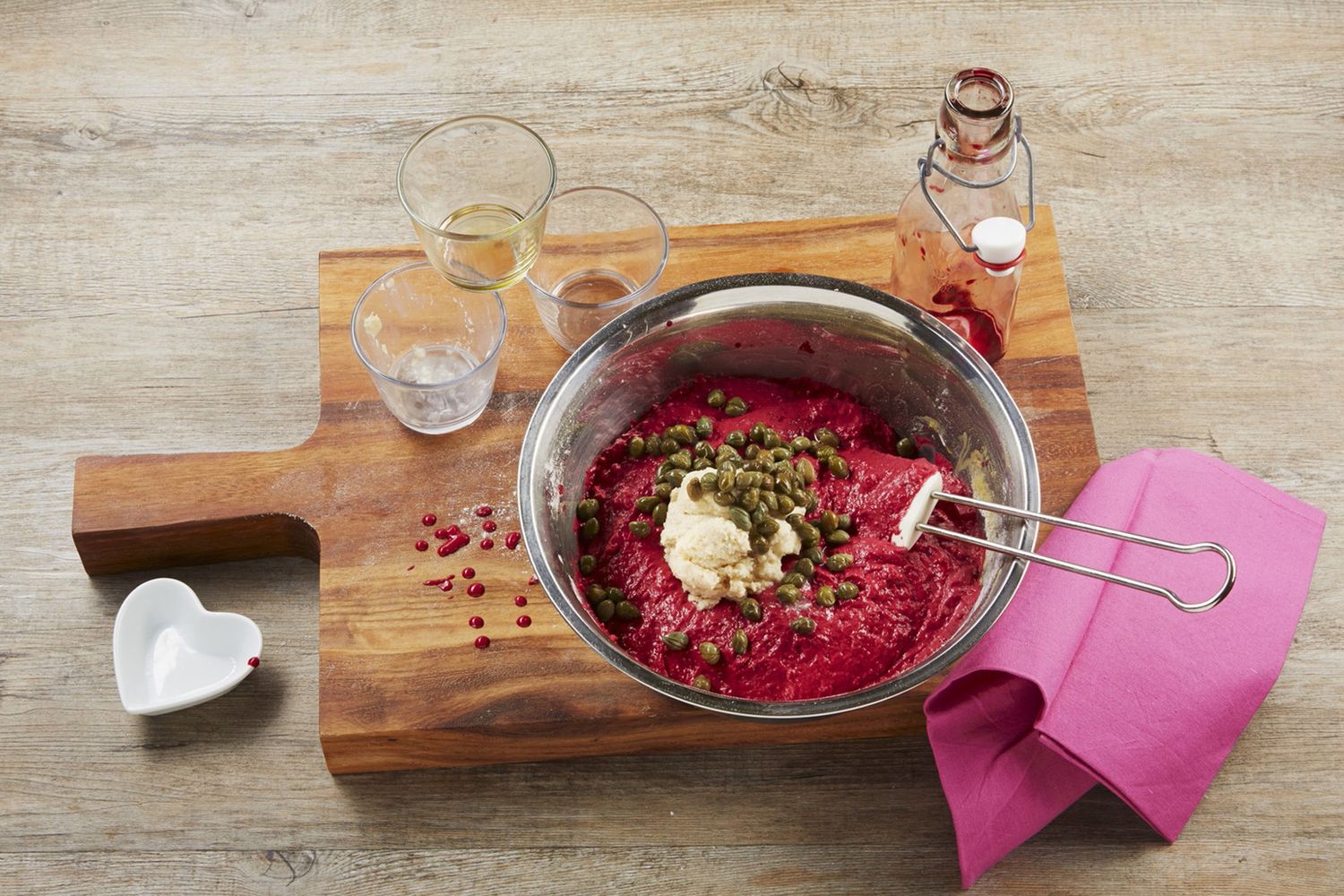 Step: 6/6
Grease the glasses and fill with the dough to about halfway. Cover with a tea towel and leave to rise for 30 minutes. Preheat oven to 180°C (160°C fan, gas 4). Place the glasses in the oven and bake for about 30 minutes. Remove and allow to cool.