Step: 1/8
Trim the meat and rub with salt.
Step: 2/8
Wash the leek and cut into rings. Peel and chop the carrots and celery. Peel and chop the garlic.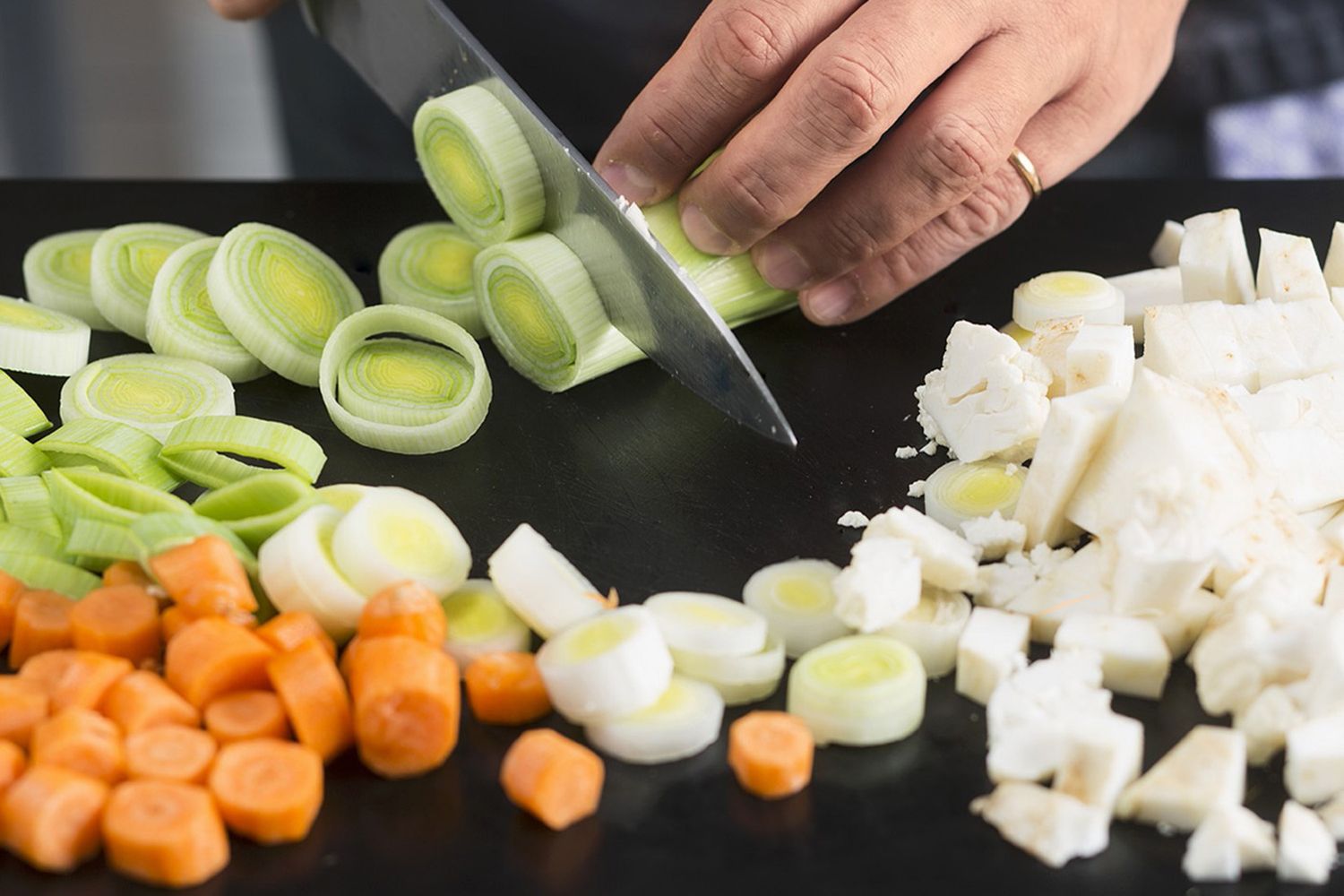 Step: 3/8
Heat the oil in a large frying pan and sauté the meat until browned all over.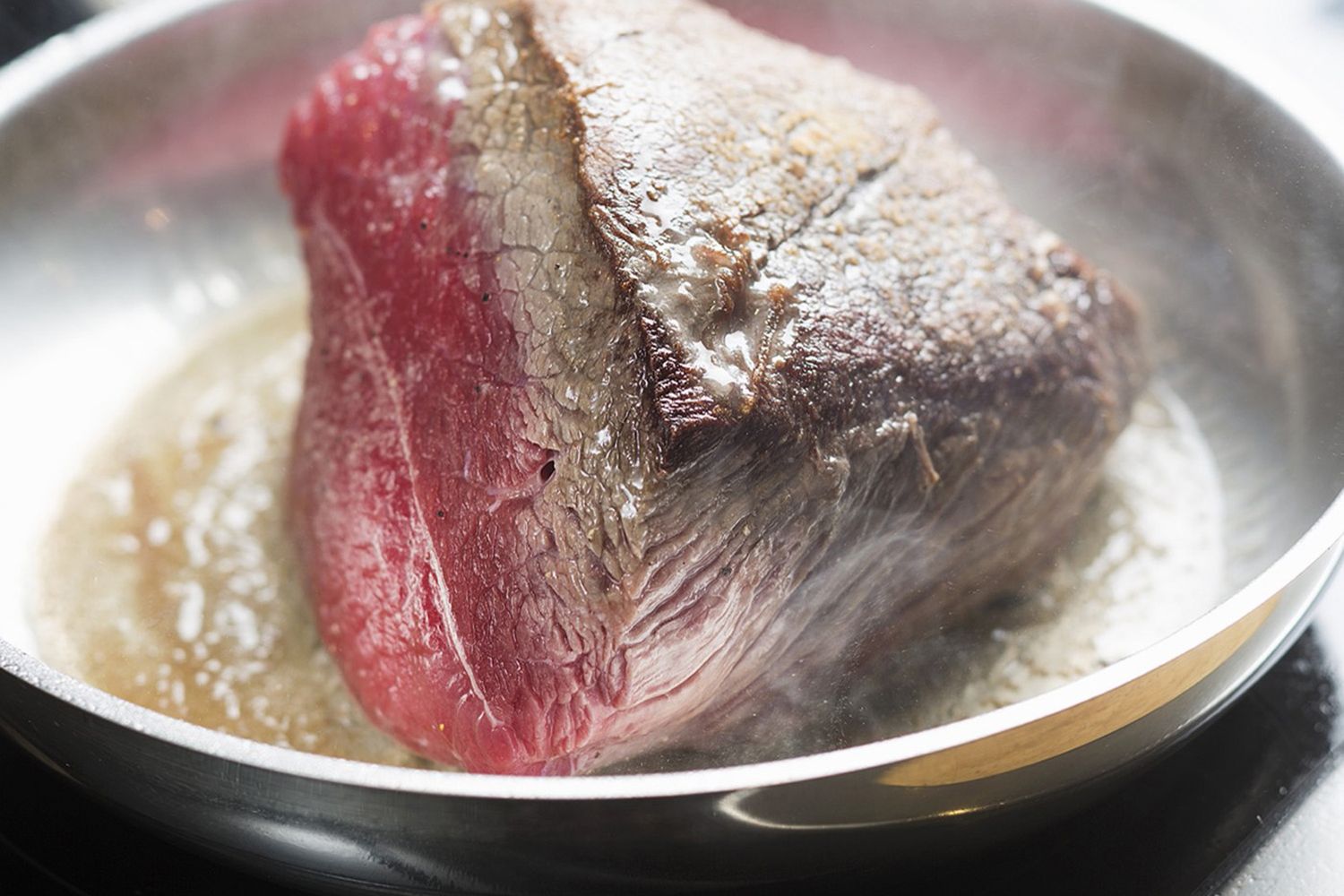 Step: 4/8
Remove the meat from the pan and season with pepper. Add the vegetables to the pan and sauté for 5 minutes. Season with salt, pepper and lemon zest. Add the tomato paste and saute for 1-2 minutes.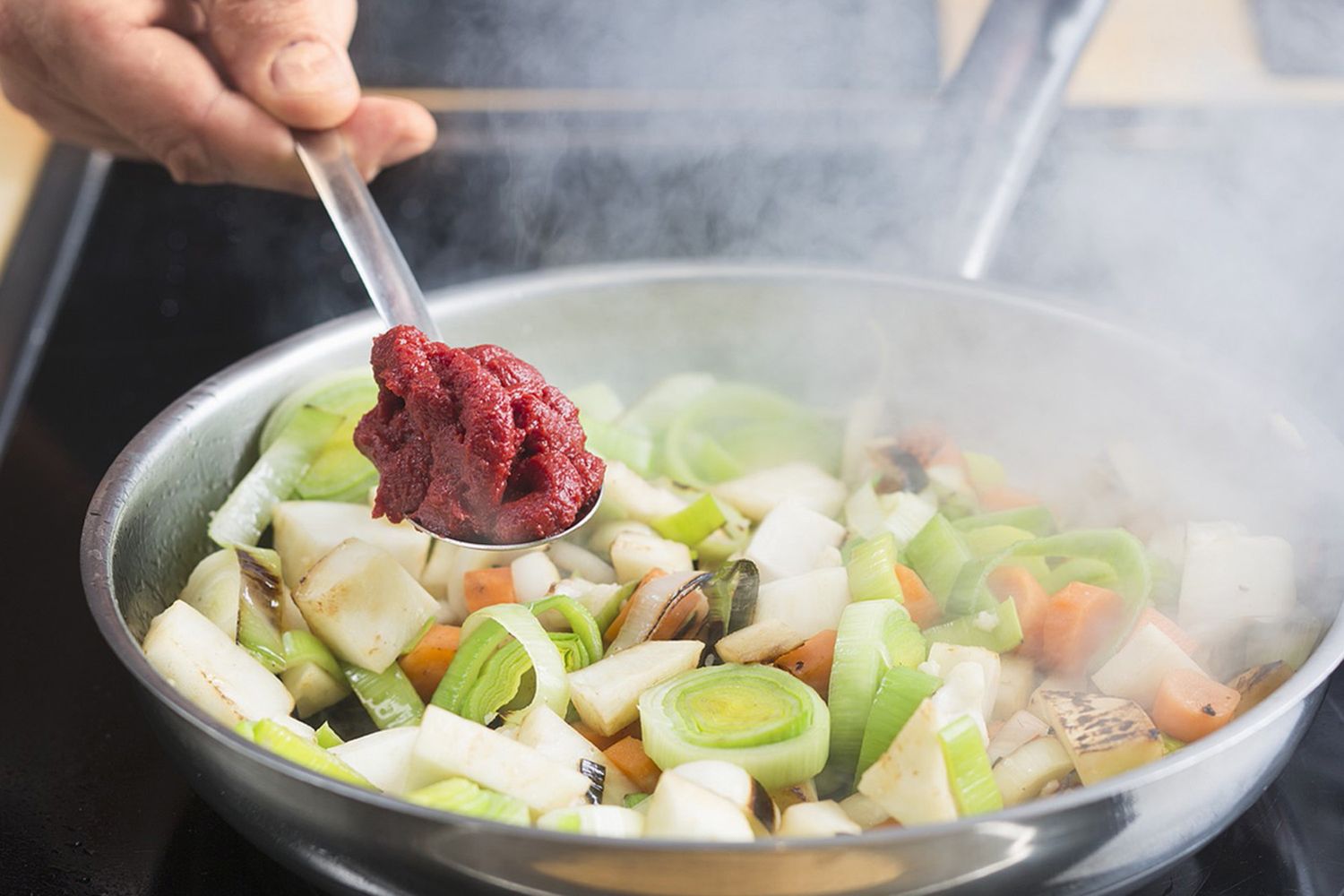 Step: 5/8
Pour in the wine and stock, add the meat and cook, covered, for 21/2 hours, turning occasionally.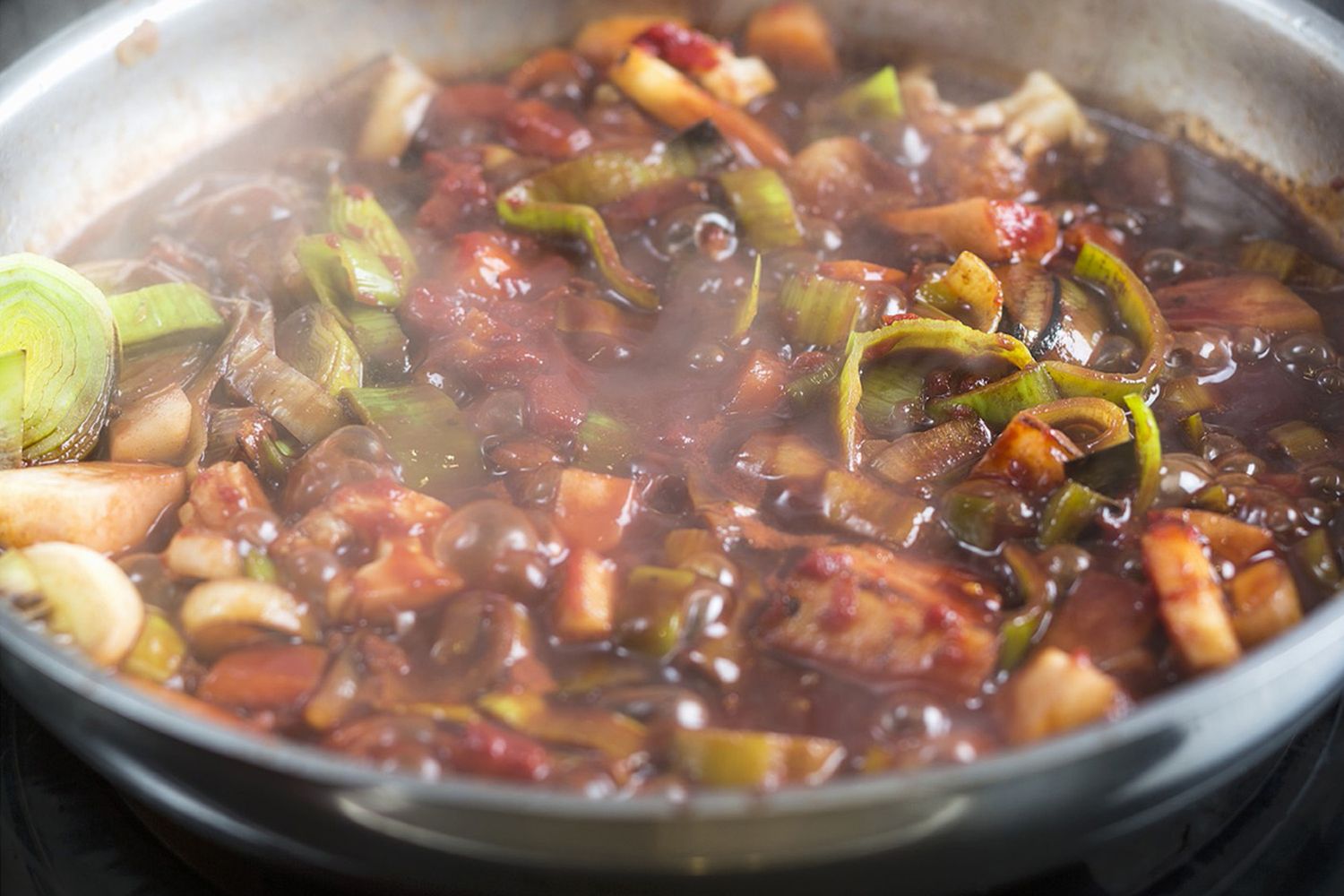 Step: 6/8
Remove the meat from the sauce and pour the sauce through a sieve.
Step: 7/8
Wrap the meat in foil and let it rest.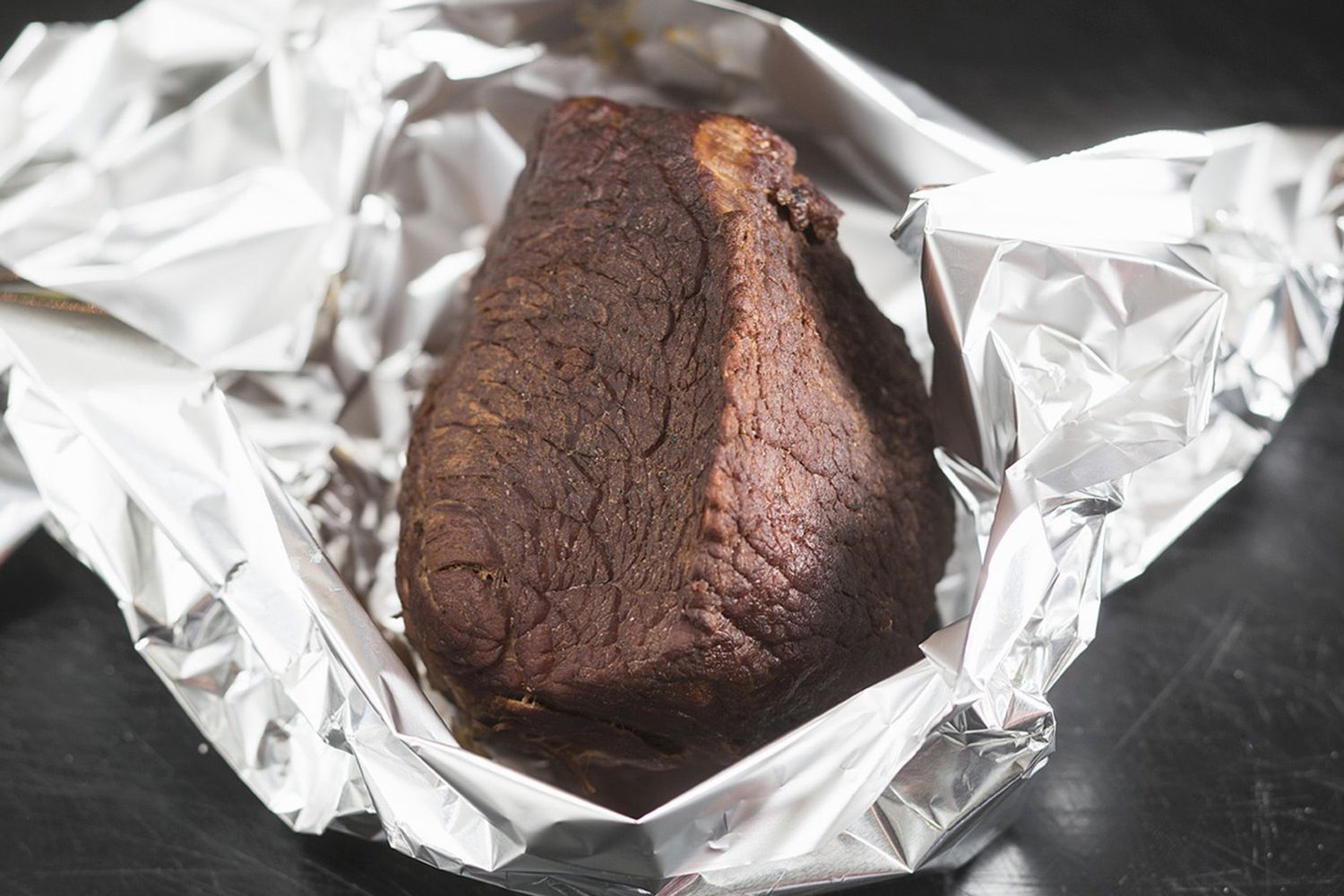 Step: 8/8
Season the sauce. Mix the cornflour with the cream and stir into the sauce to thicken. Slice the meat and serve with the sauce. Serve with dumplings if desired.