Step: 1/15
Sear the minced meat in 2 tbsp oil in a hot pan until browned. Add the tomatoes and stock, and mix well.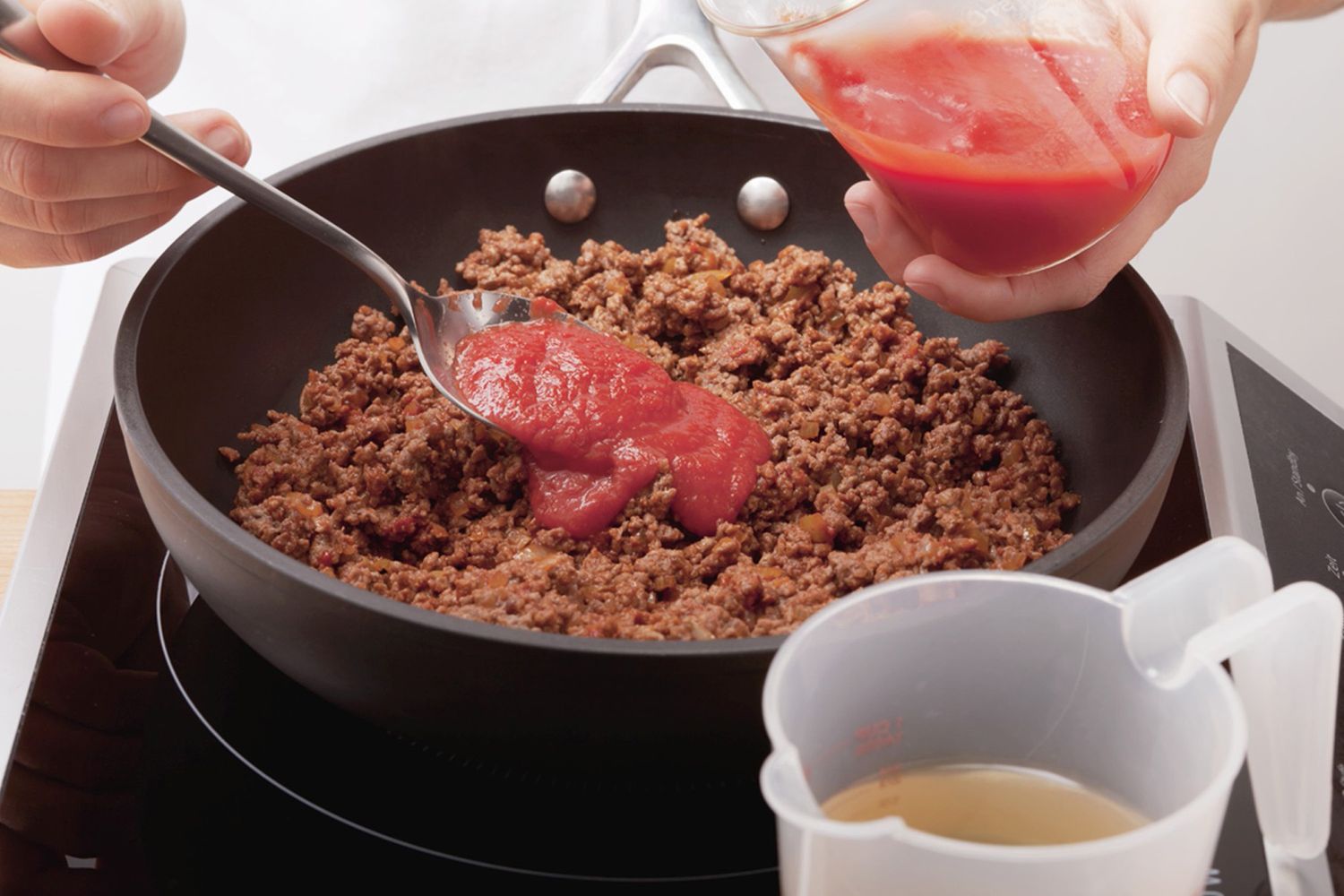 Step: 2/15
Wash, deseed and finely dice the peppers.
Step: 3/15
Add half of the peppers to the mince. Add a bay leaf.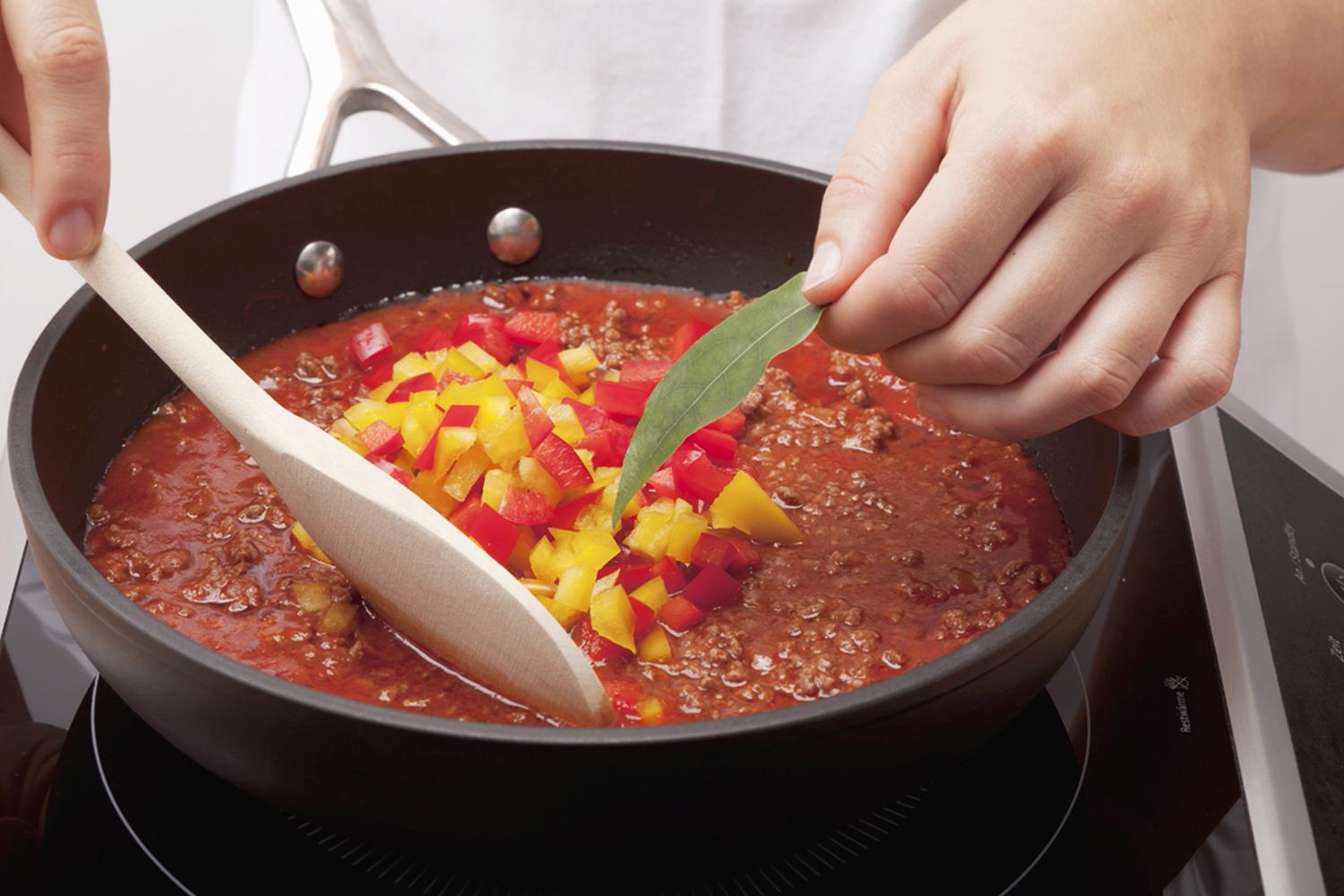 Step: 4/15
Drain the kidney beans.
Step: 5/15
Peel the chorizo ??and chop into small cubes.
Step: 6/15
Add the beans and chorizo to the meat together with the parsley, lemon zest, oregano, chilli and ginger. Simmer for 20 minutes. Remove the ginger and season with salt and pepper.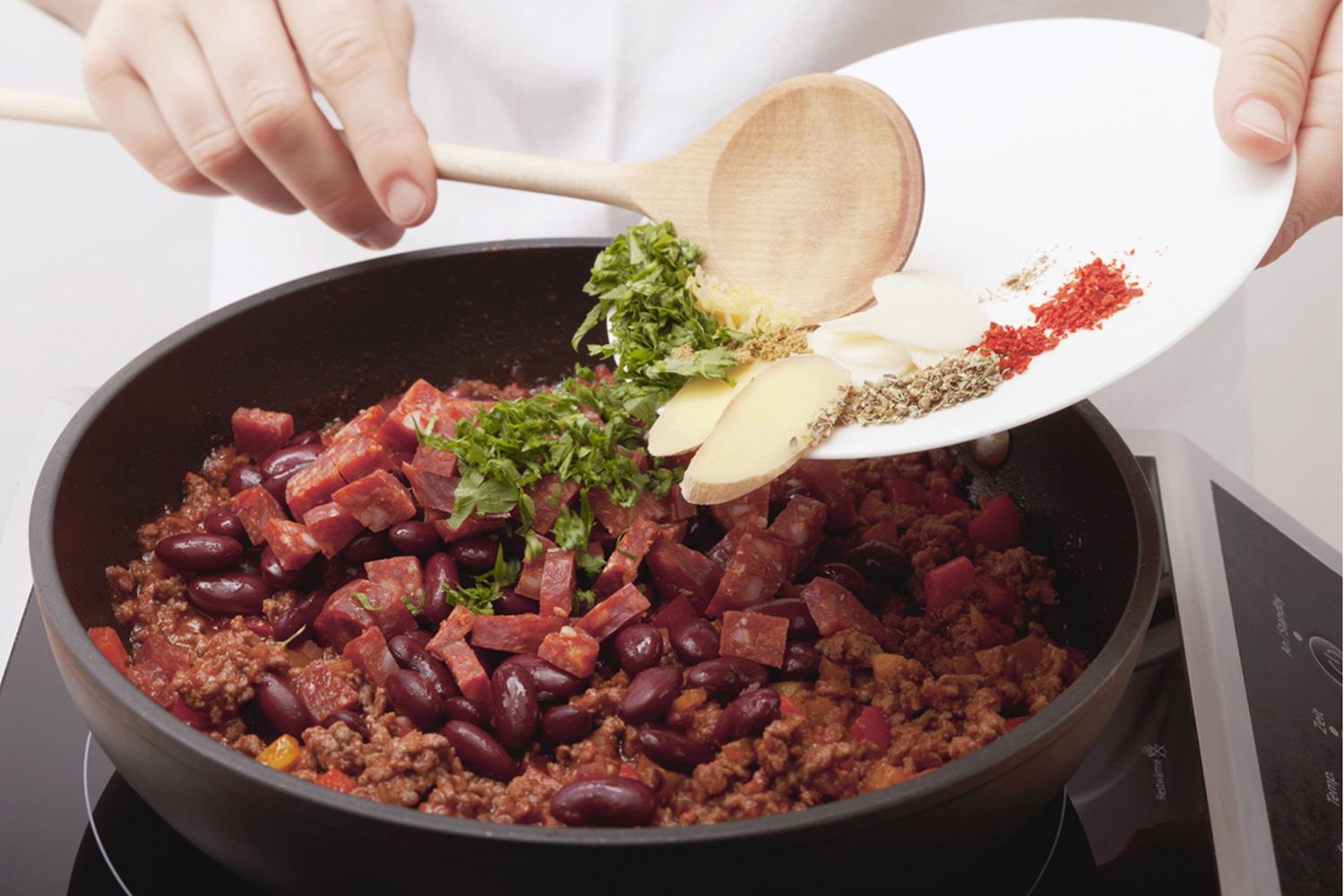 Step: 7/15
For the second filling, finely dice the chicken and sear in the remaining hot oil.
Step: 8/15
Wash, deseed and finely dice the chilli.
Step: 9/15
Plunge the tomatoes into boiling water, then into ice cold water, skin and finely dice.
Step: 10/15
Drain the corn.
Step: 11/15
Add the corn, tomatoes and chilli to the chicken and simmer for 5 minutes.
Step: 12/15
Dice the mango flesh.
Step: 13/15
Wash the spring onions and cut into thin strips. Mix with the mango and add to the chicken. Season with salt and pepper.
Step: 14/15
Fill 4 burritos with the mince sauce and the rest with the mango chicken.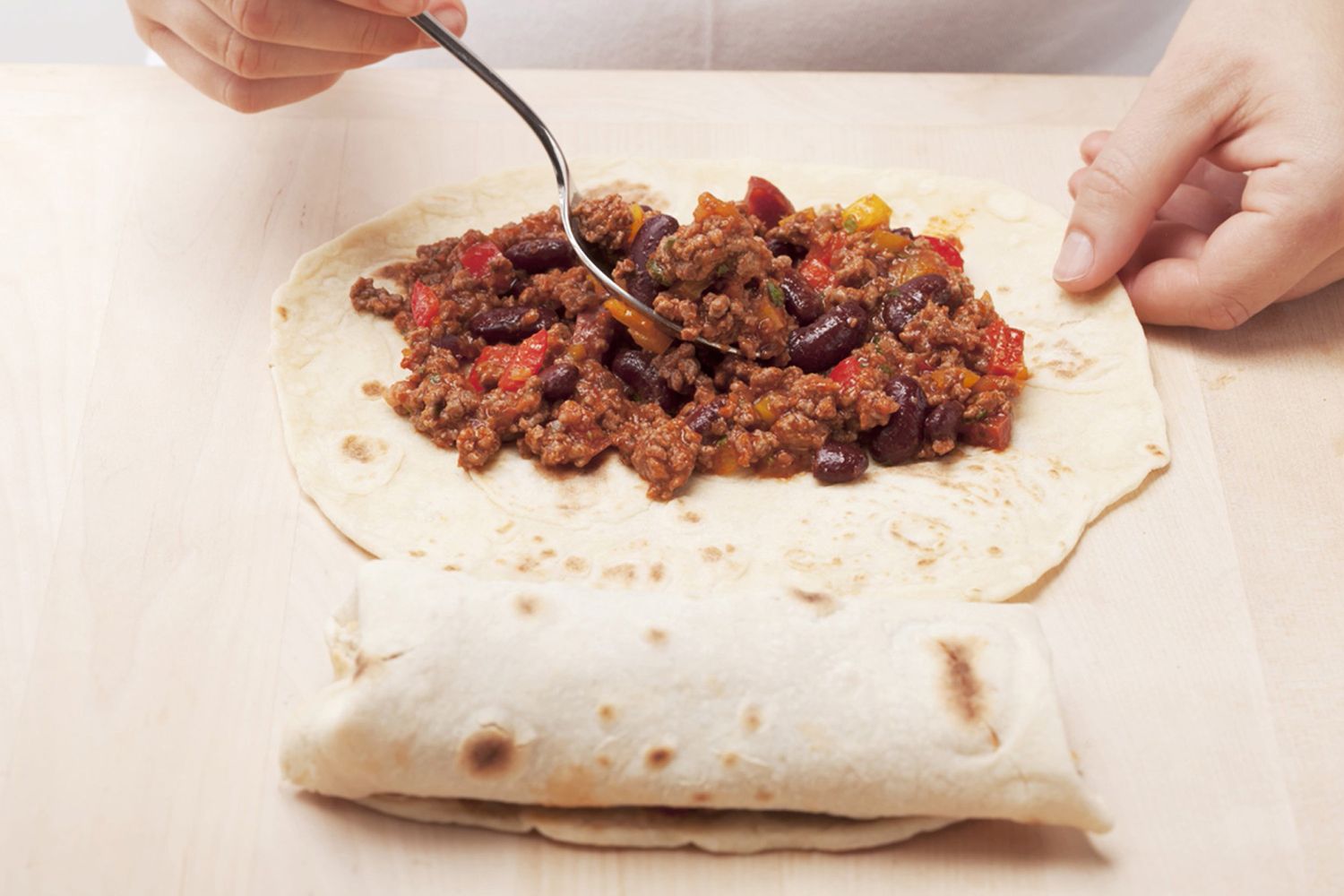 Step: 15/15
Place the filling in the middle of the tortilla, fold in the sides and roll up. Serve the burritos with sour cream dip and garnish with coriander.