Step: 1/4
Peel and halve the garlic. Rub round the inside of the fondue pot, pour in the stock and wine and bring to the boil. Meanwhile, chop all the cheese varieties and add to the pot.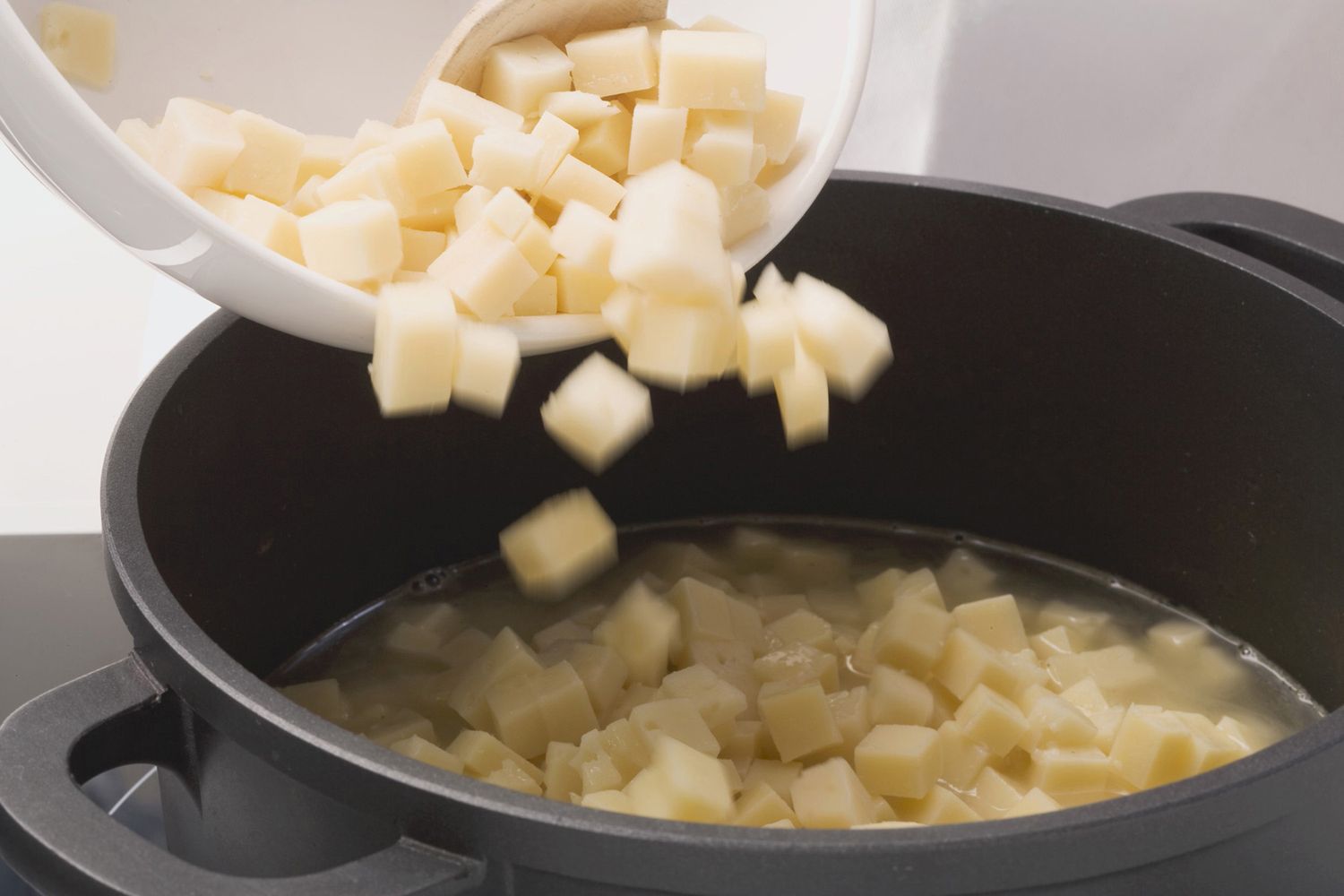 Step: 2/4
Allow the cheese to melt over a low heat, stirring constantly.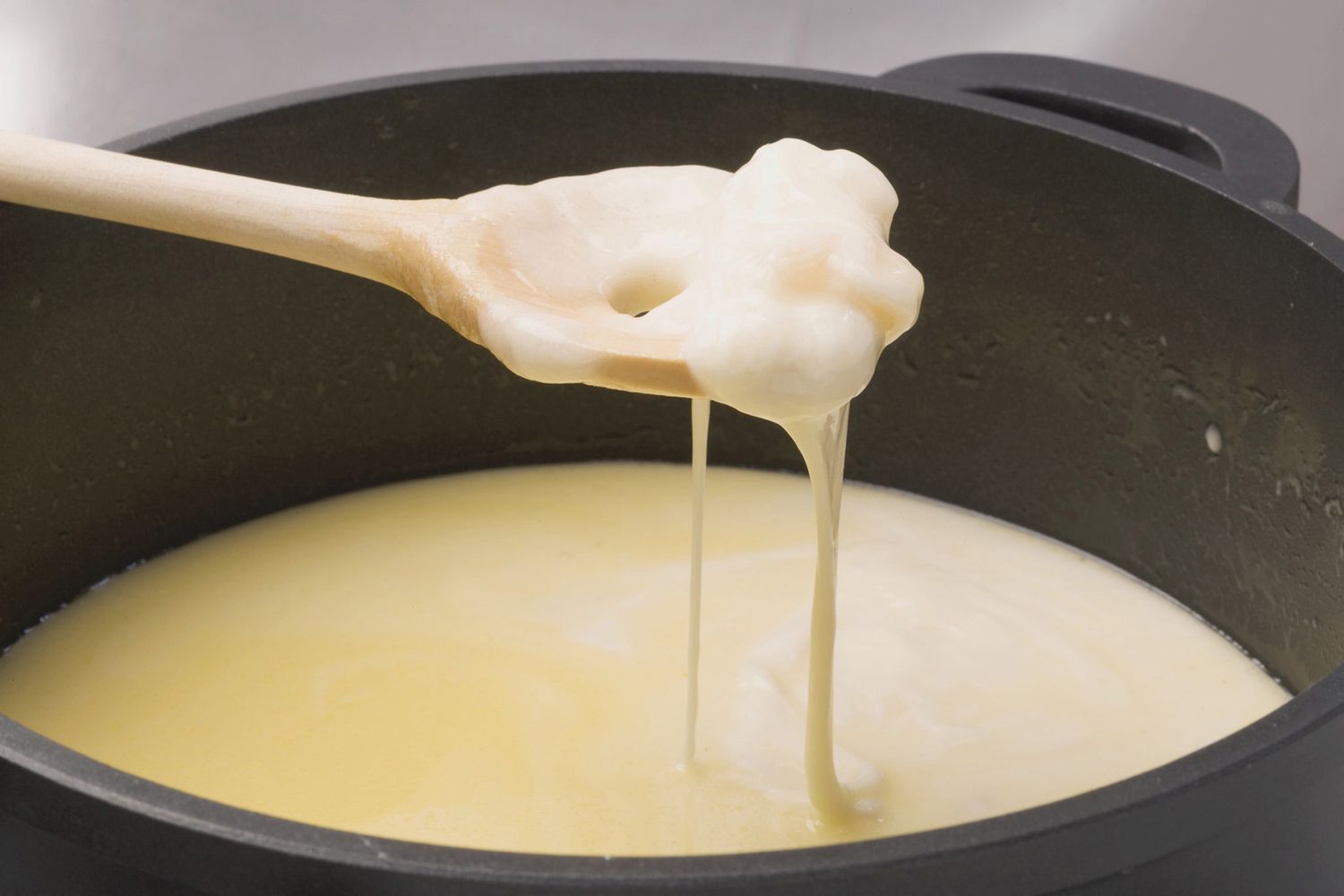 Step: 3/4
Bring the mixture to the boil and thicken with the cornflour mixed with a little cold water.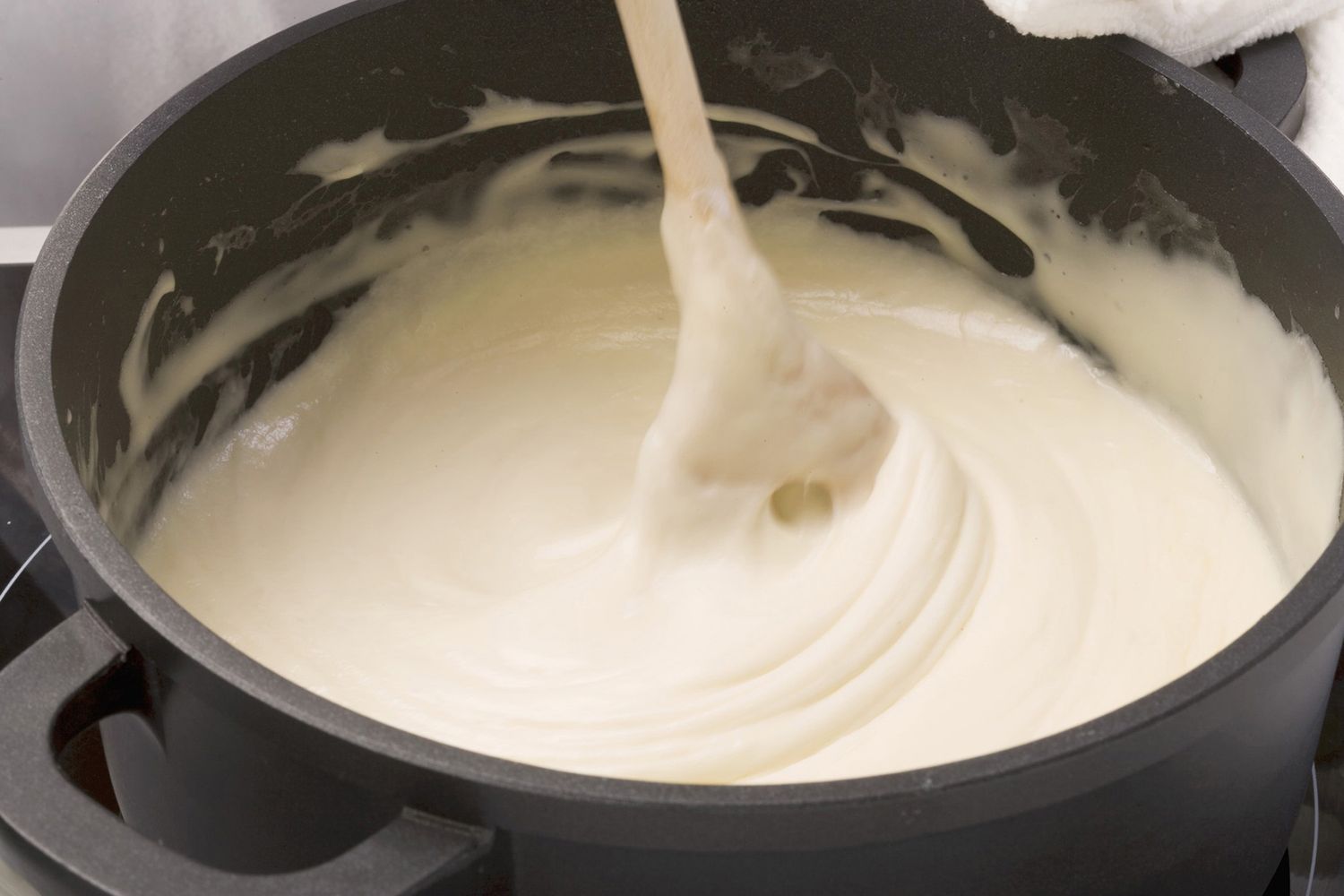 Step: 4/4
Mix in the liquor. Season the cheese sauce with salt and pepper. Serve with cooked potato discs, meat loaf, cheese and ham.