Step: 1/11
Wash the potatoes and cook in boiling salted water for 25-30 minutes.
Step: 2/11
Drain the potatoes, steam briefly, then peel.
Step: 3/11
Press the still hot potatoes through a potato ricer into a bowl.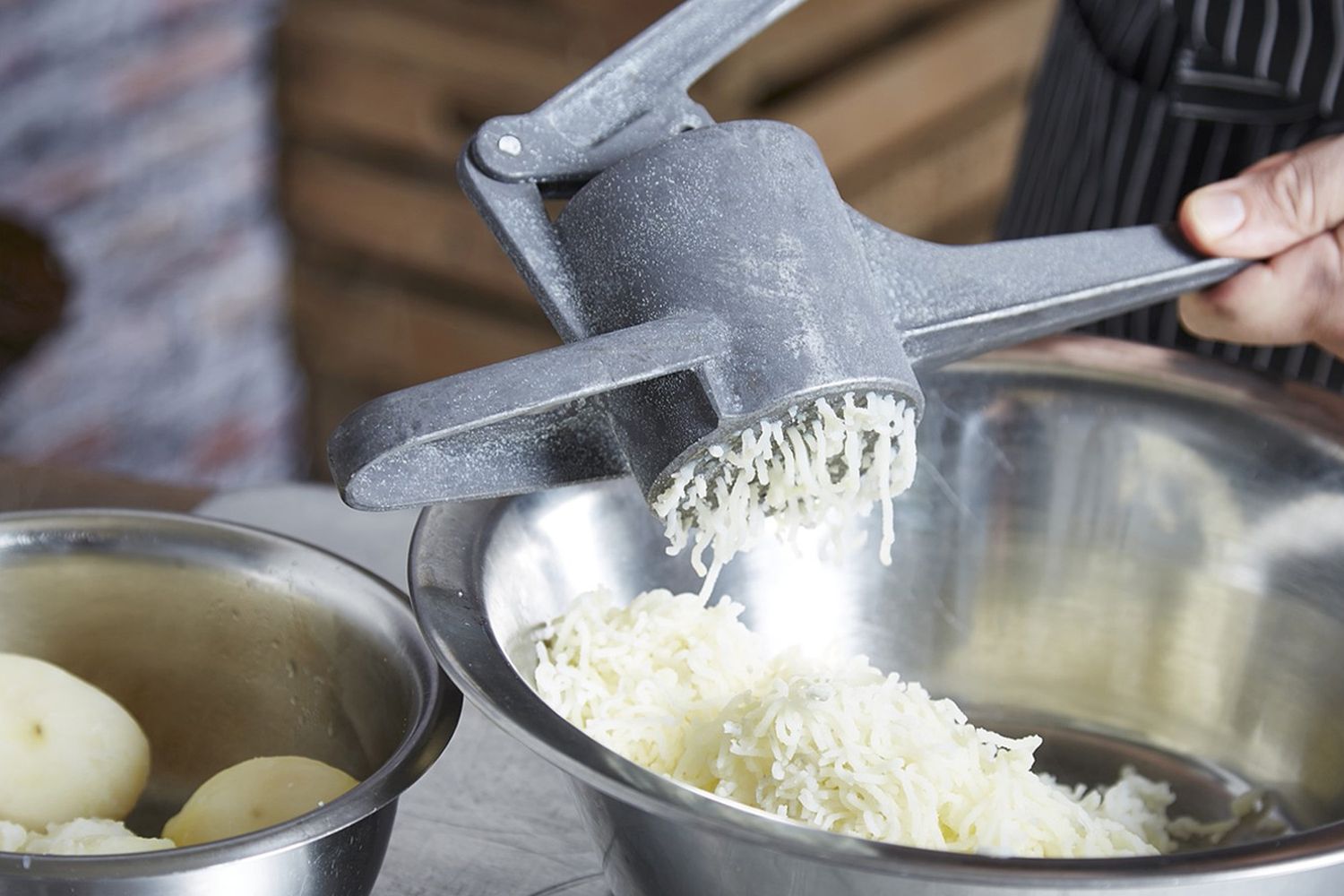 Step: 4/11
Add the eggs, flour, chia seeds, 1-2 tsp salt, pepper and nutmeg.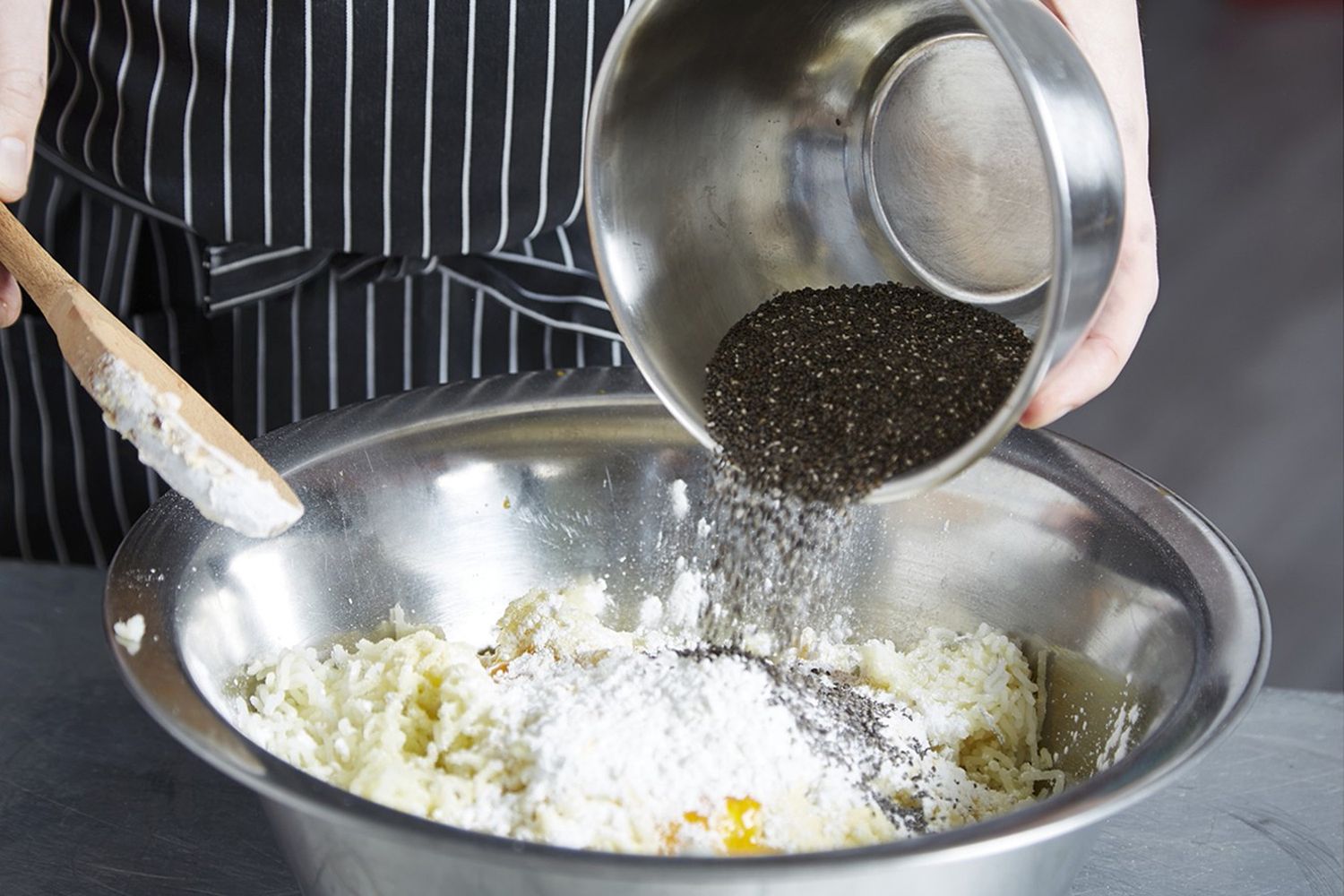 Step: 5/11
Mix well, then quickly knead to a smooth dough.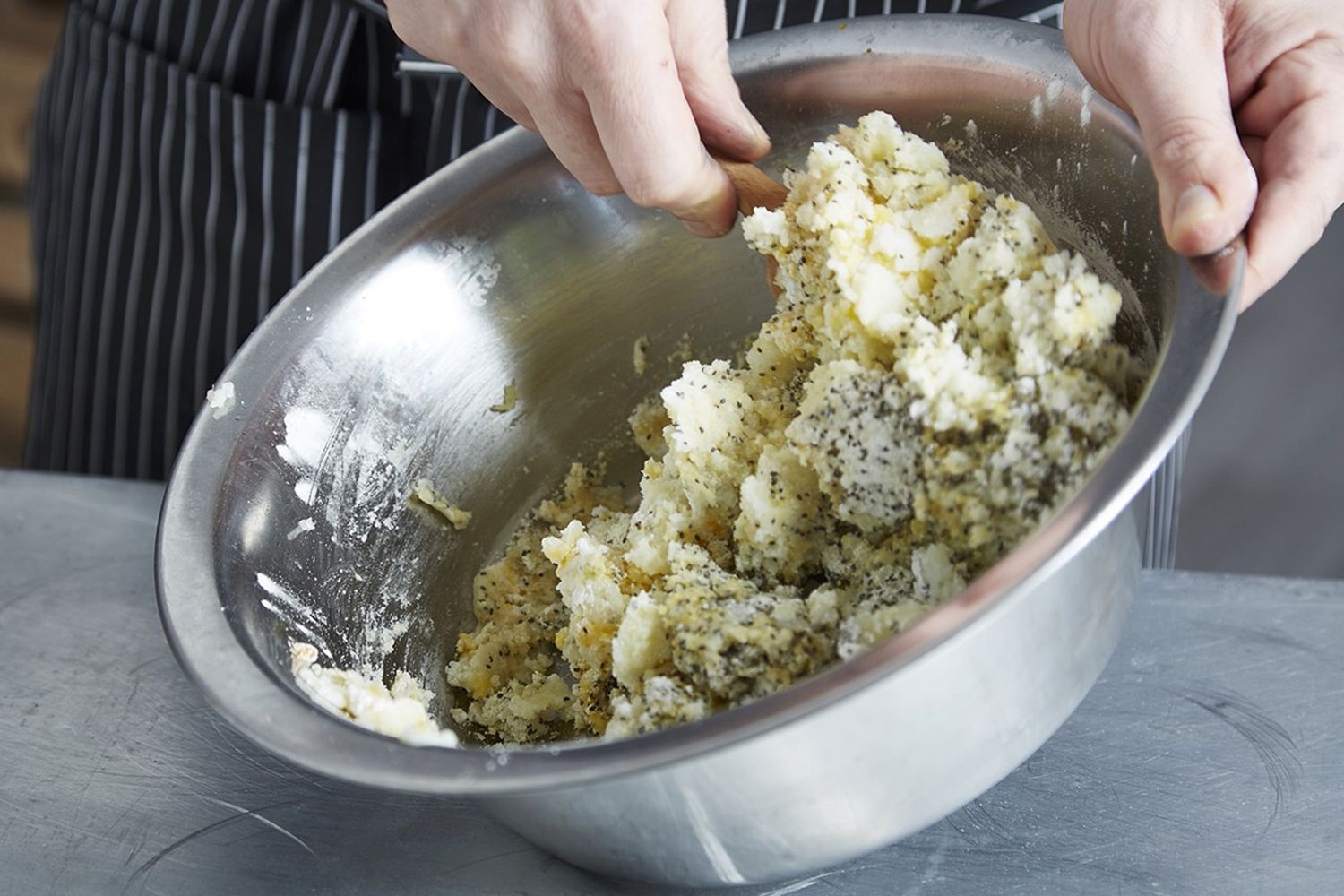 Step: 6/11
Divide the dough in half and shape into 2 x 2.5cm thick rolls on a floured surface.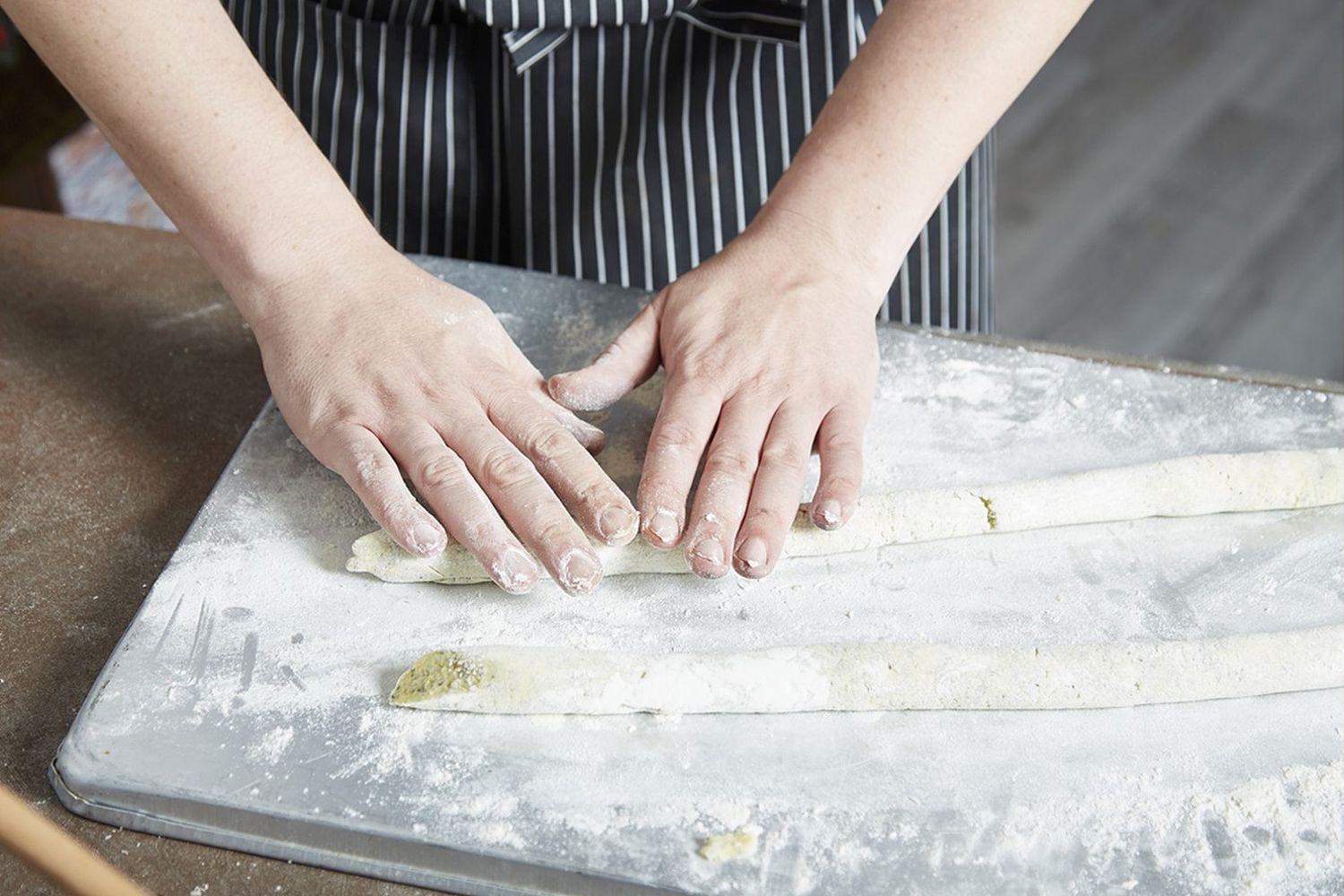 Step: 7/11
Cut the rolls with a dough cutter or a sharp knife diagonally into drumplings about 1.5-2cm wide. Roll the dumplings by hand on the floured surface into an oblong shape.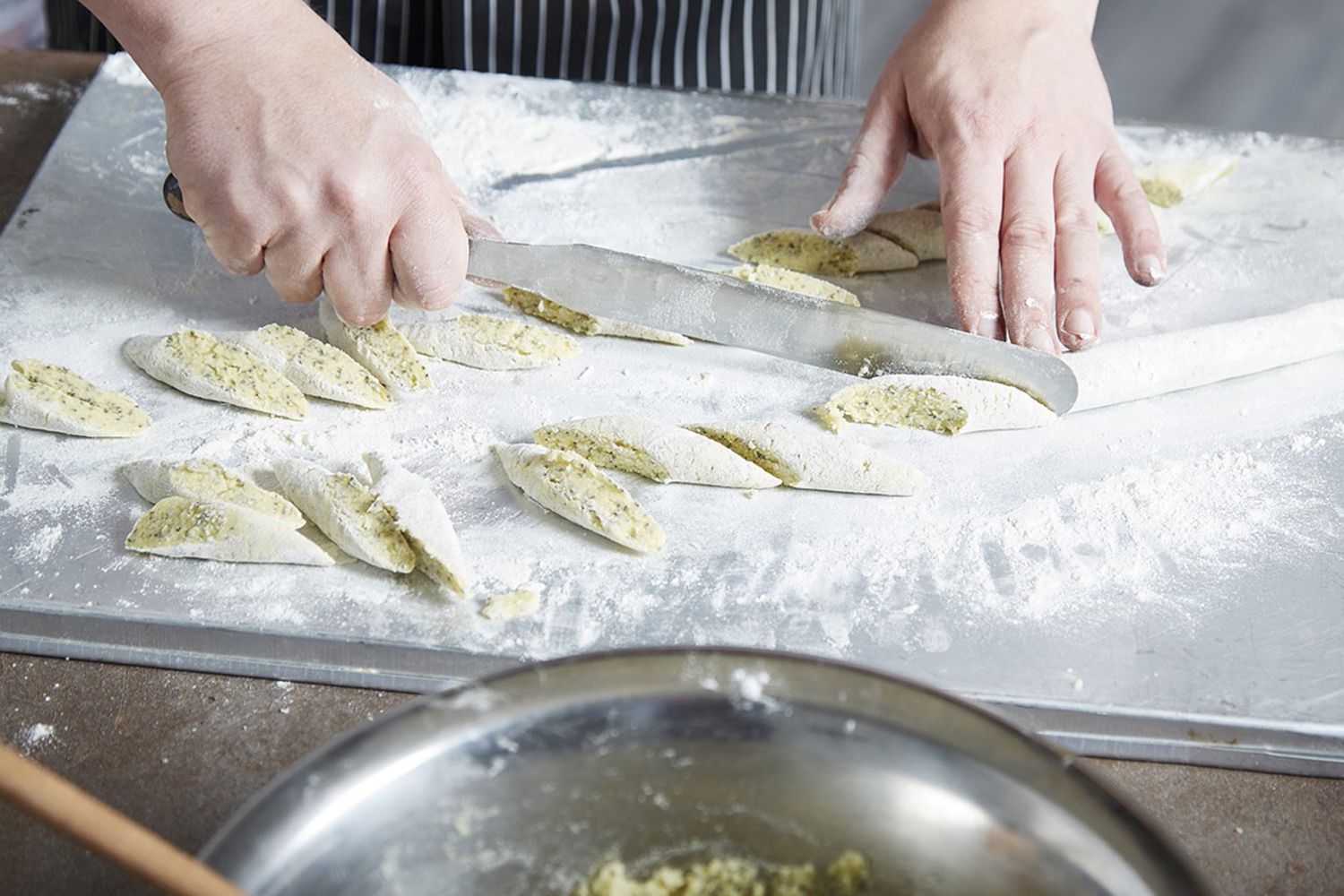 Step: 8/11
Bring a large pan of salted water to the boil. Add the dumplings and boil for 5-6 minutes until they float to the surface. Remove the dumplings with a slotted spoon and drain.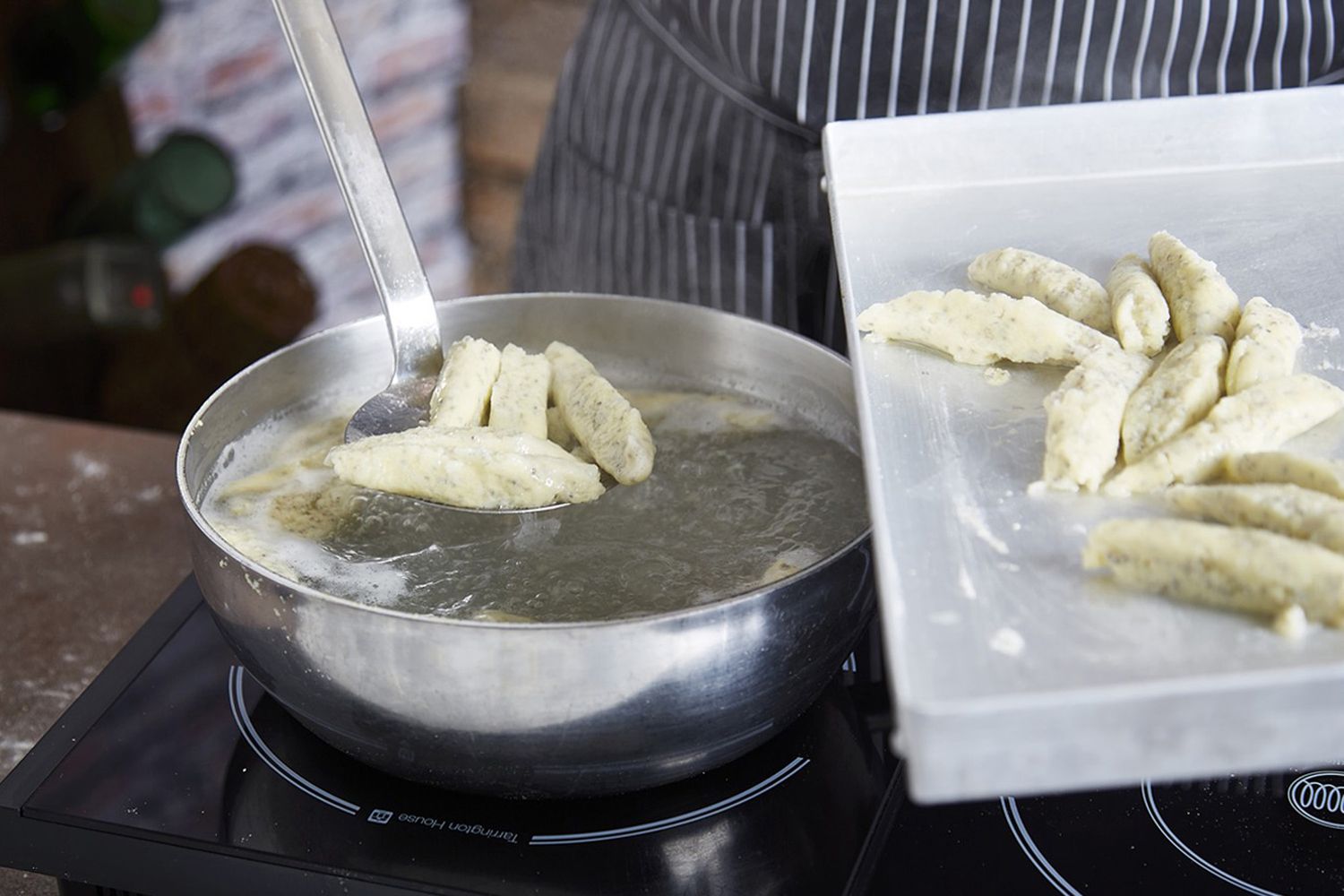 Step: 9/11
Wash the asparagus and peel the lower third of the spears.
Step: 10/11
Cut the asparagus diagonally into 5-6cm pieces.
Step: 11/11
In a pan, heat 2 tbsp butter and sauté the dumplings and asparagus. Season with salt and add extra butter if necessary. Arrange the chia dumplings with the asparagus in bowls or deep plates, sprinkle with Parmesan and serve.