Step: 1/10
Divide the chicken legs into two pieces by cutting through the joint.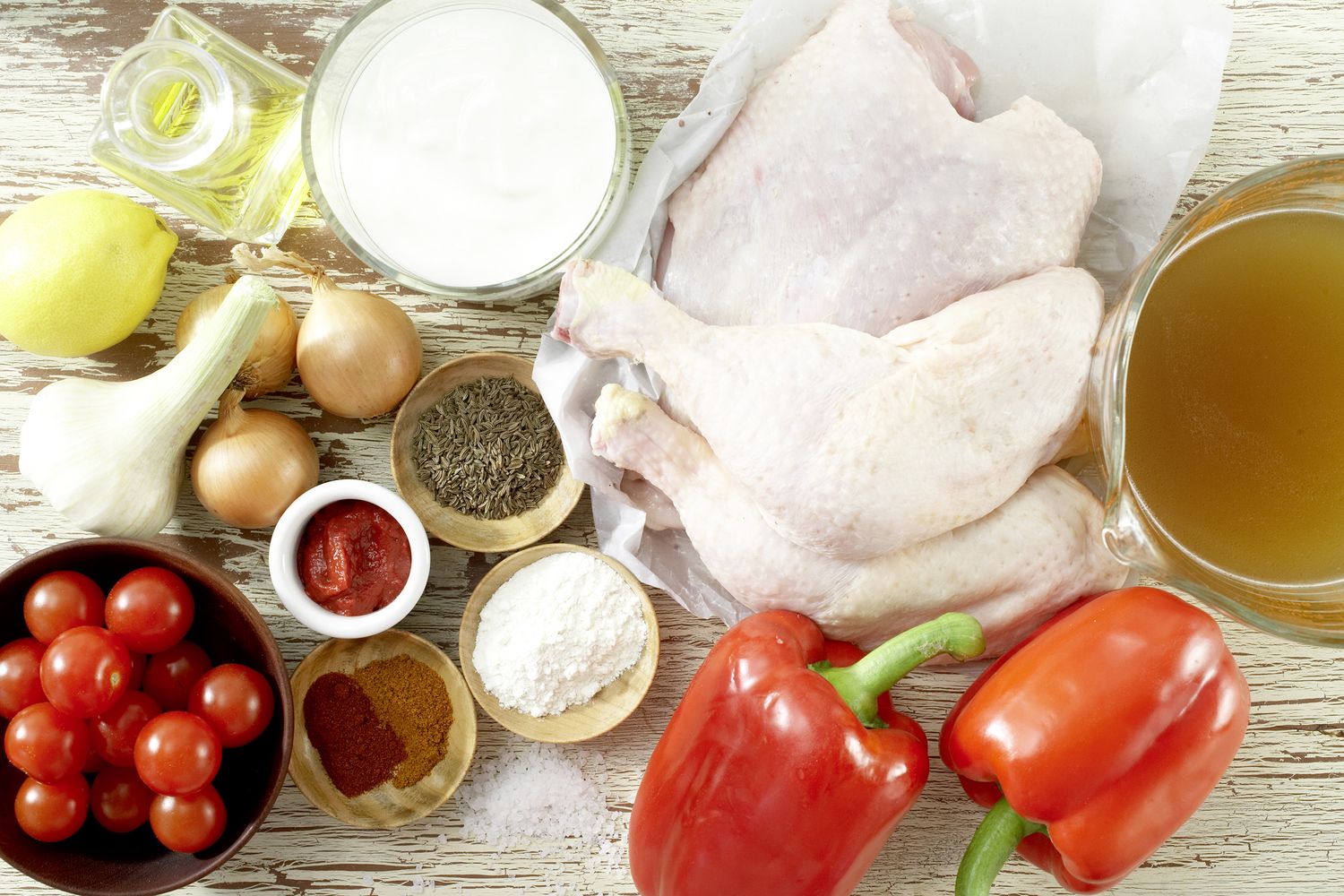 Step: 2/10
Wash the chicken breast, pat dry it and cut it into two including the bone with first lengthwise then diagonally. Crush the caraway with a little salt in the mortar.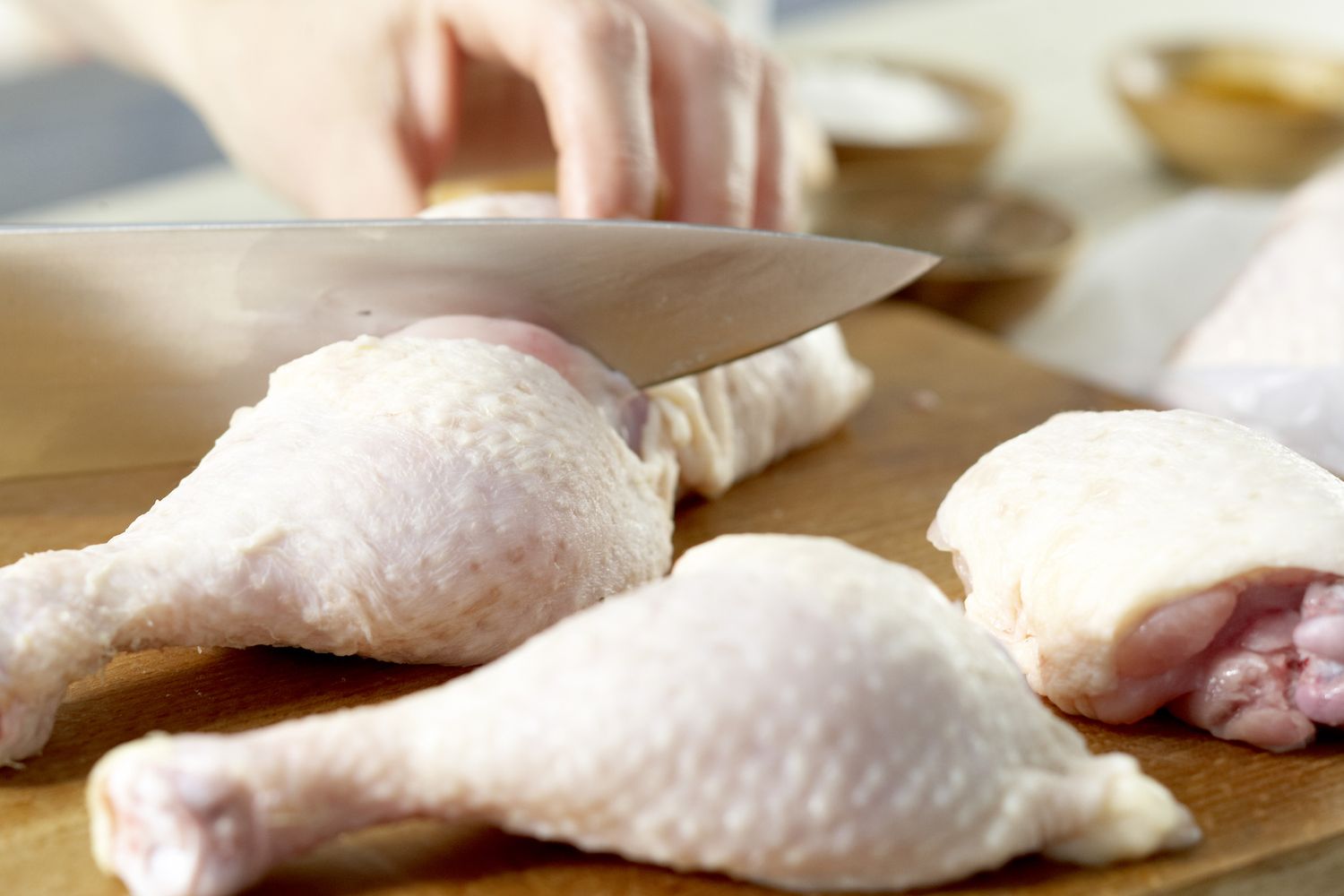 Step: 3/10
Wash the lemon hot, dry and rub the peel. Peel and chop the garlic. Mix the caraway salt with the garlic, the lemon peel, the paprika powder and some water to a paste.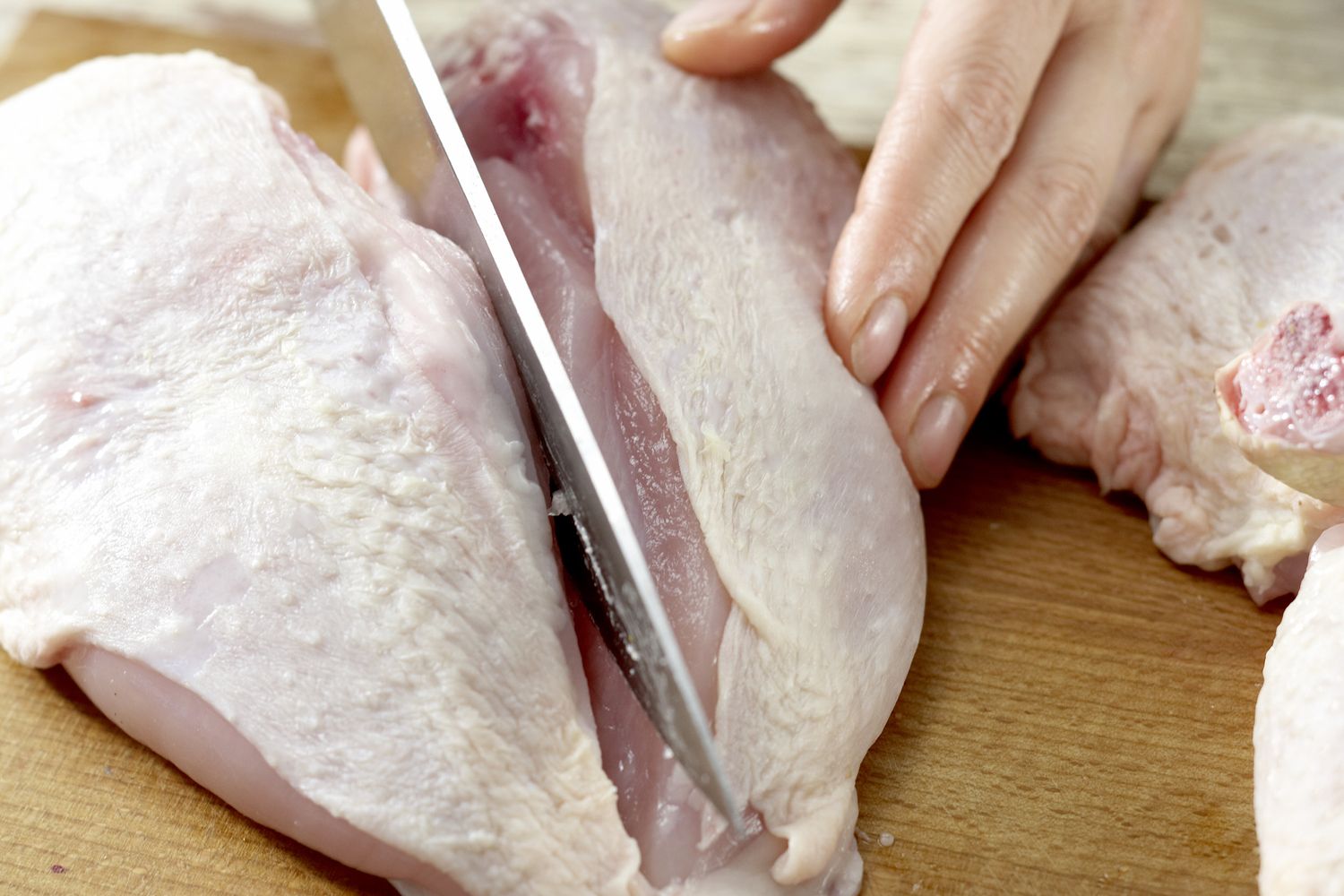 Step: 4/10
Mix the chicken pieces with the spice paste and leave to marinate in a covered dish in the fridge for 2 hours.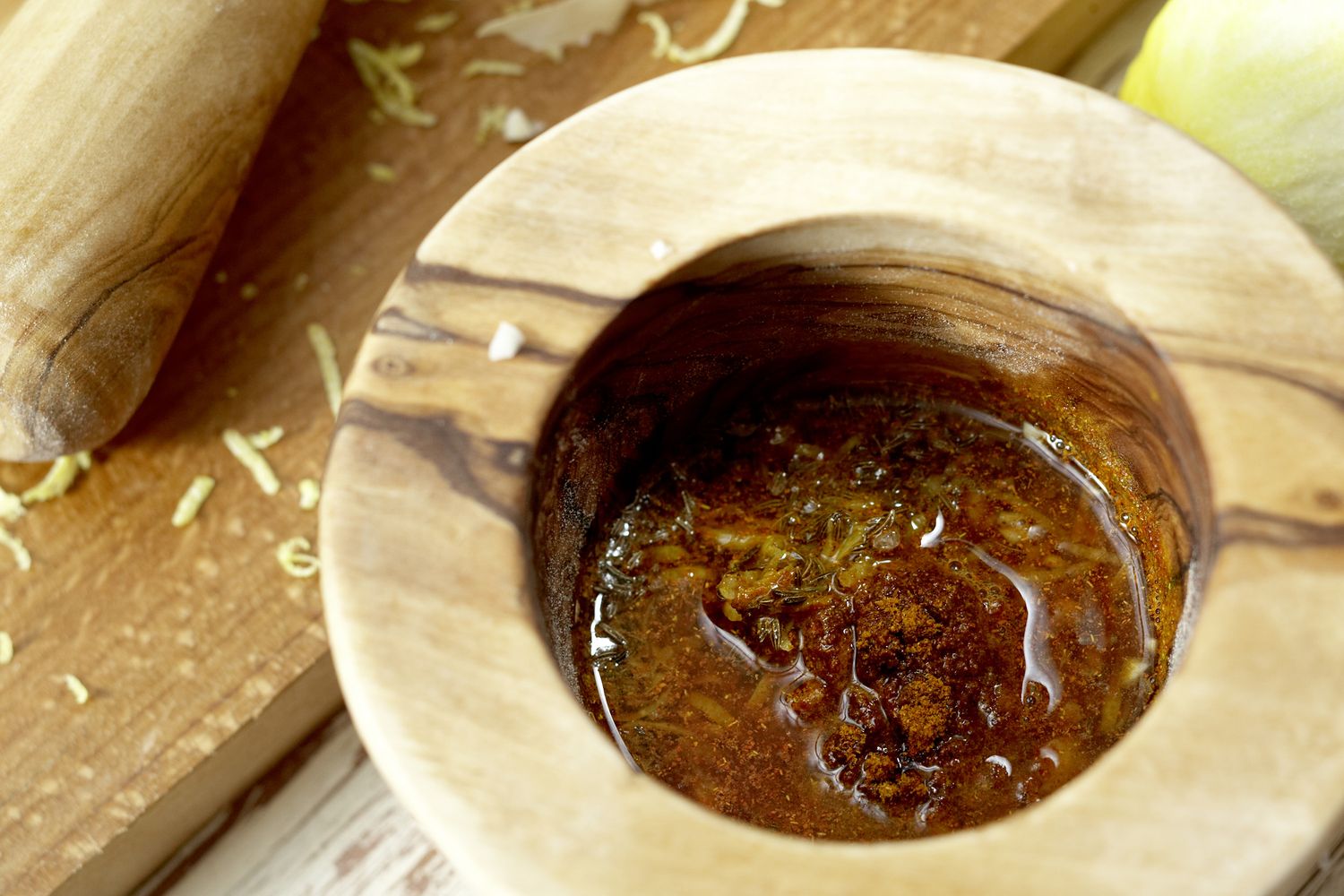 Step: 5/10
Peel and finely dice the onions. Wash and deseed the chillies then cut into bite-size pieces.
Step: 6/10
Heat the oil in a large ovenproof pan. Fry the chicken pieces until golden on all sides, then remove and se taside.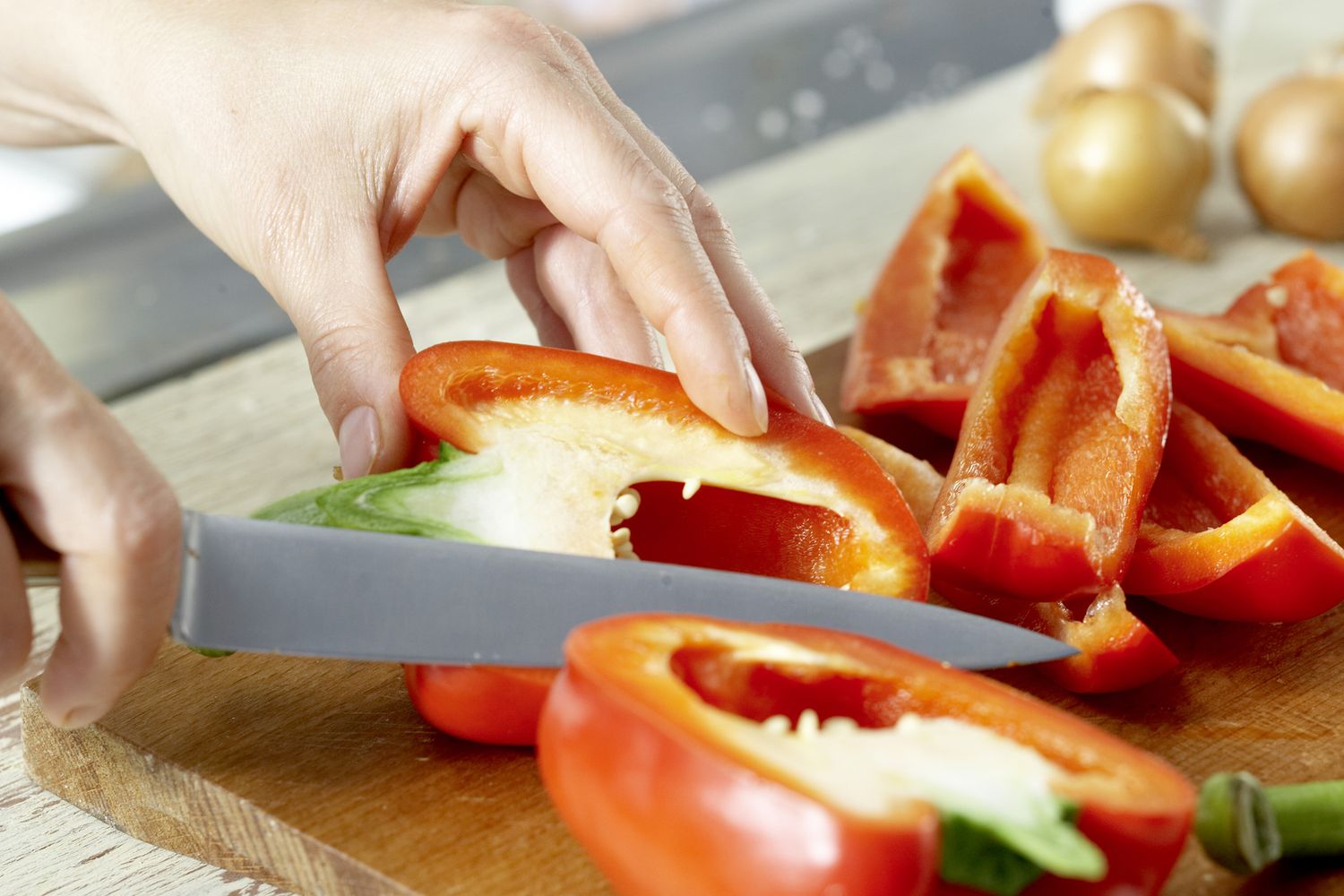 Step: 7/10
Add the peppers and onion to the pan and stir until the onions are golden brown.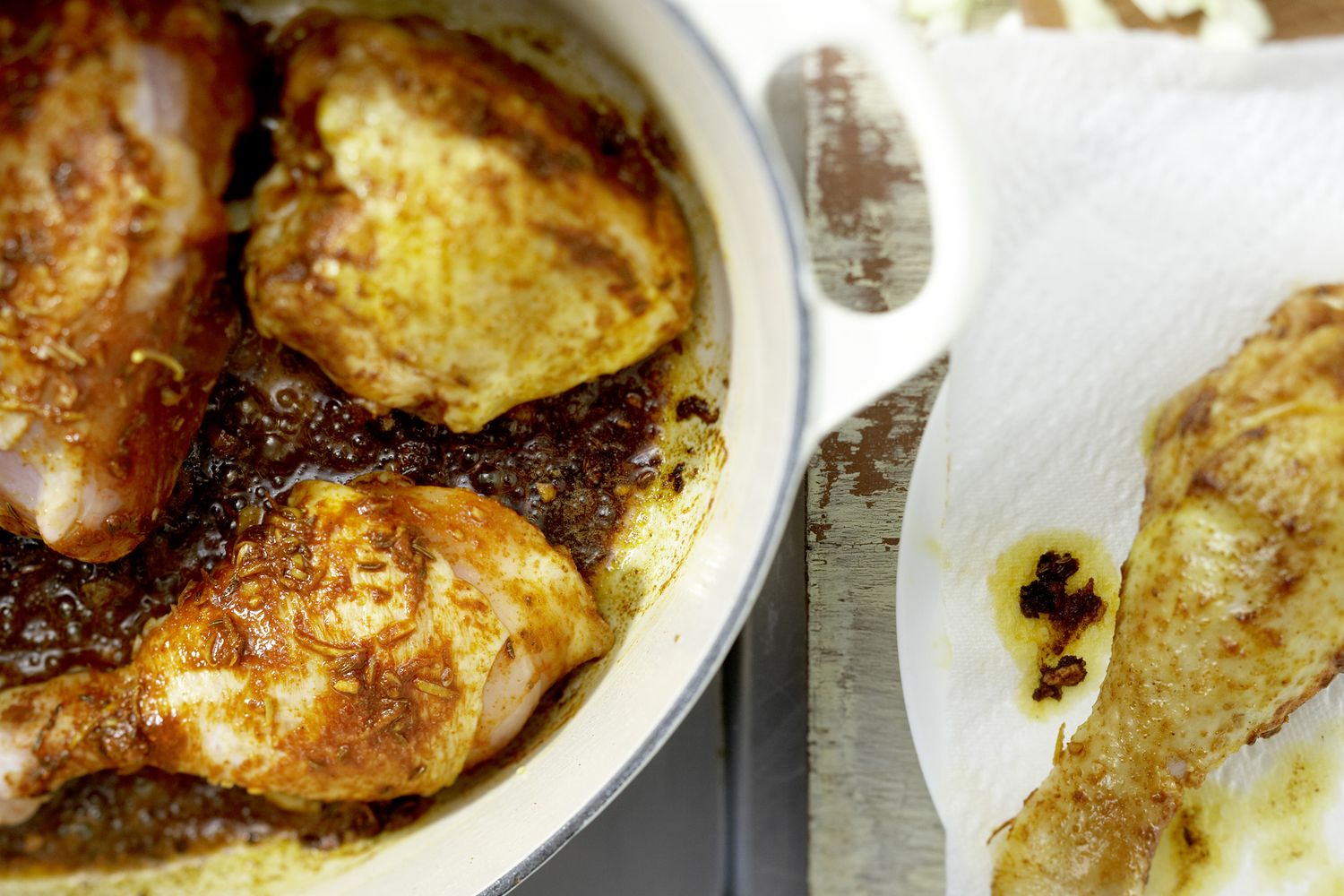 Step: 8/10
Return the chicken to the pan, add the stock, bring to the boil and then cook in the preheated oven at 200°C (180°C fan, gas 6).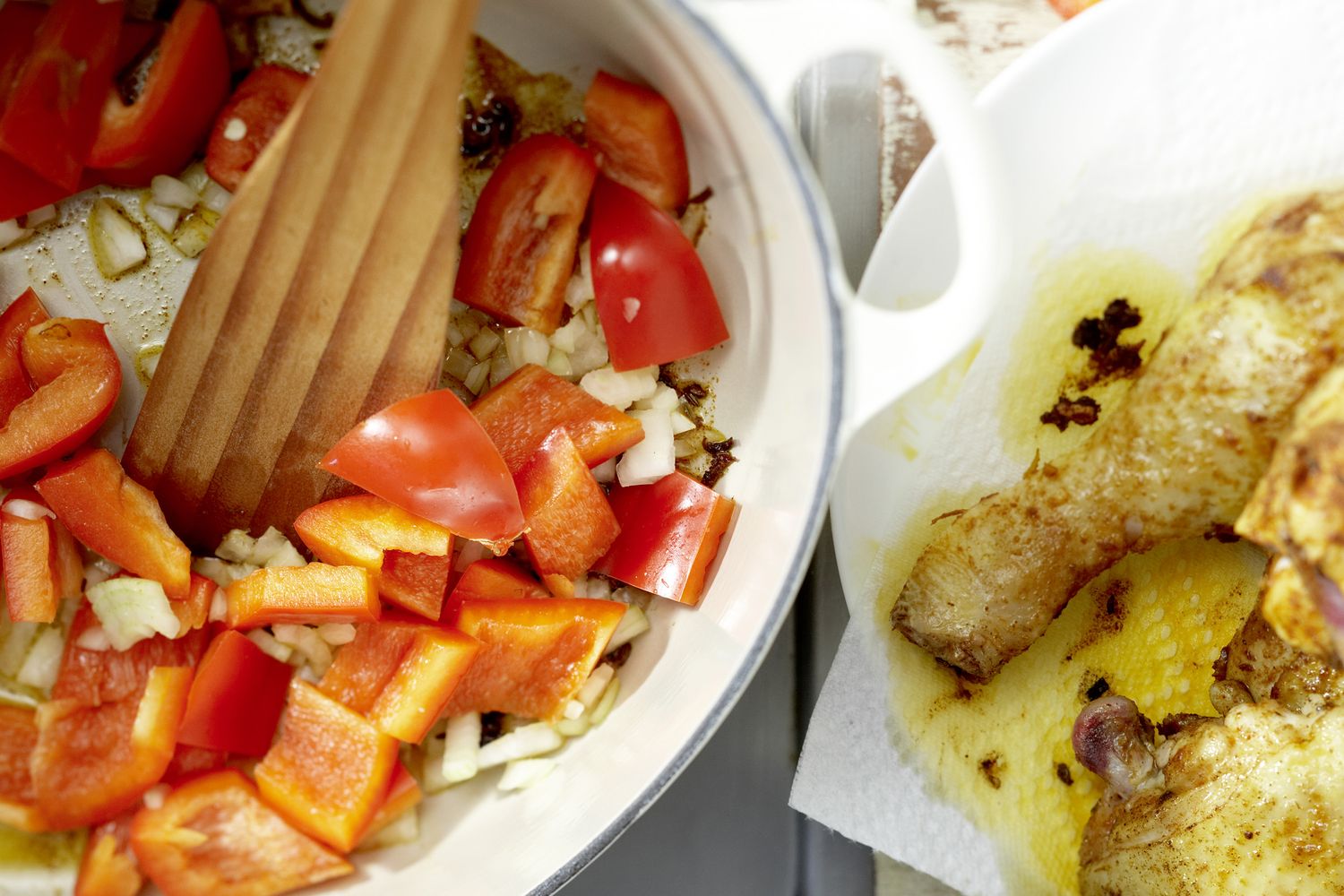 Step: 9/10
Wash the tomatoes. Mix together the tomato puree, yogurt, flour and 100ml water until smooth.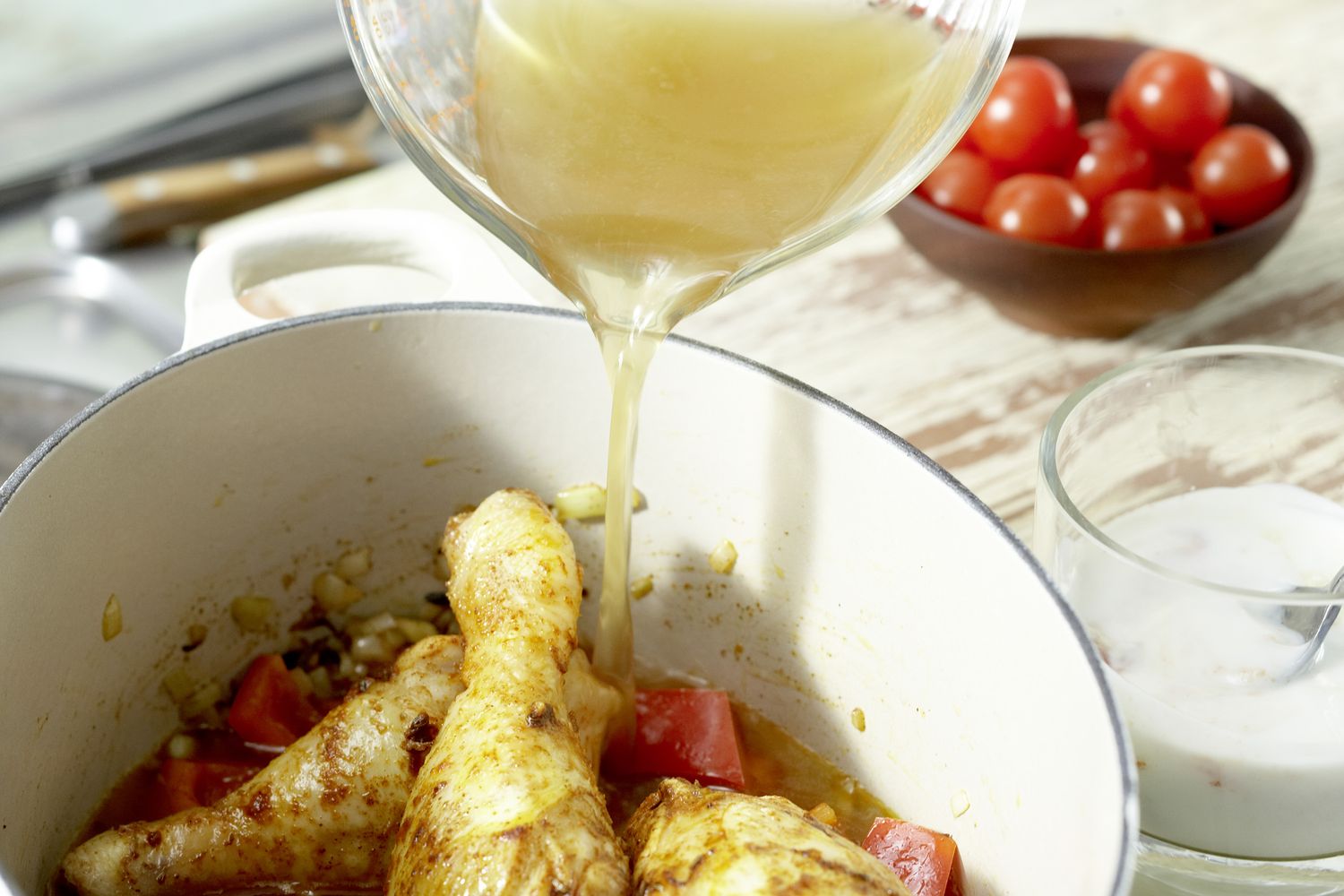 Step: 10/10
After the 30 minutes of cooking, add the tomatoes and yogurt mixture to the pan, mix everything together and continue to cook for 15 minutes. Season with salt and pepper and serve.