Step: 1/15
Wash the soup chicken and tap dry.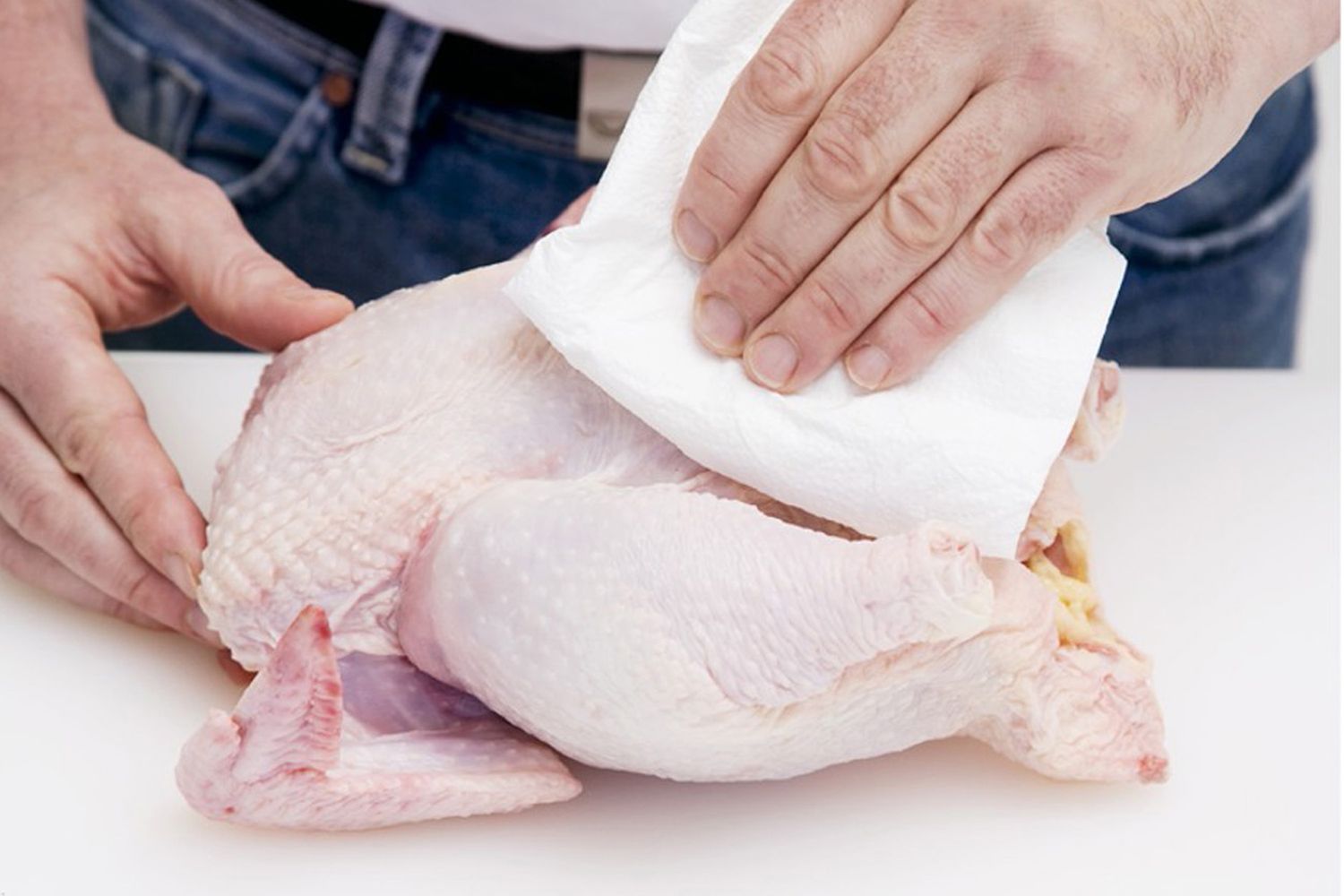 Step: 2/15
Tie the chicken wings and legs with kitchen string to secure in shape.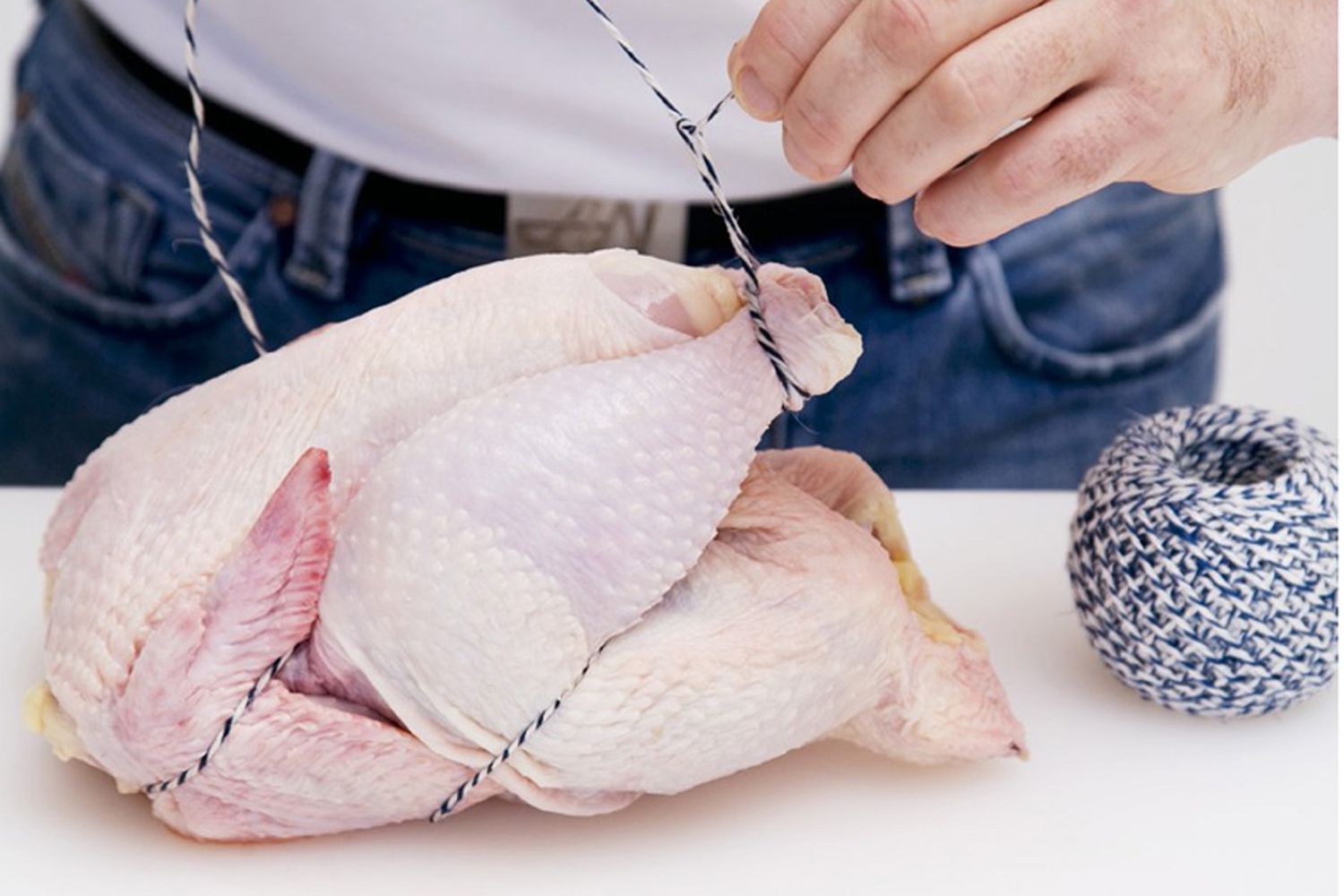 Step: 3/15
Place in a large pan, cover with cold water and bring to the boil.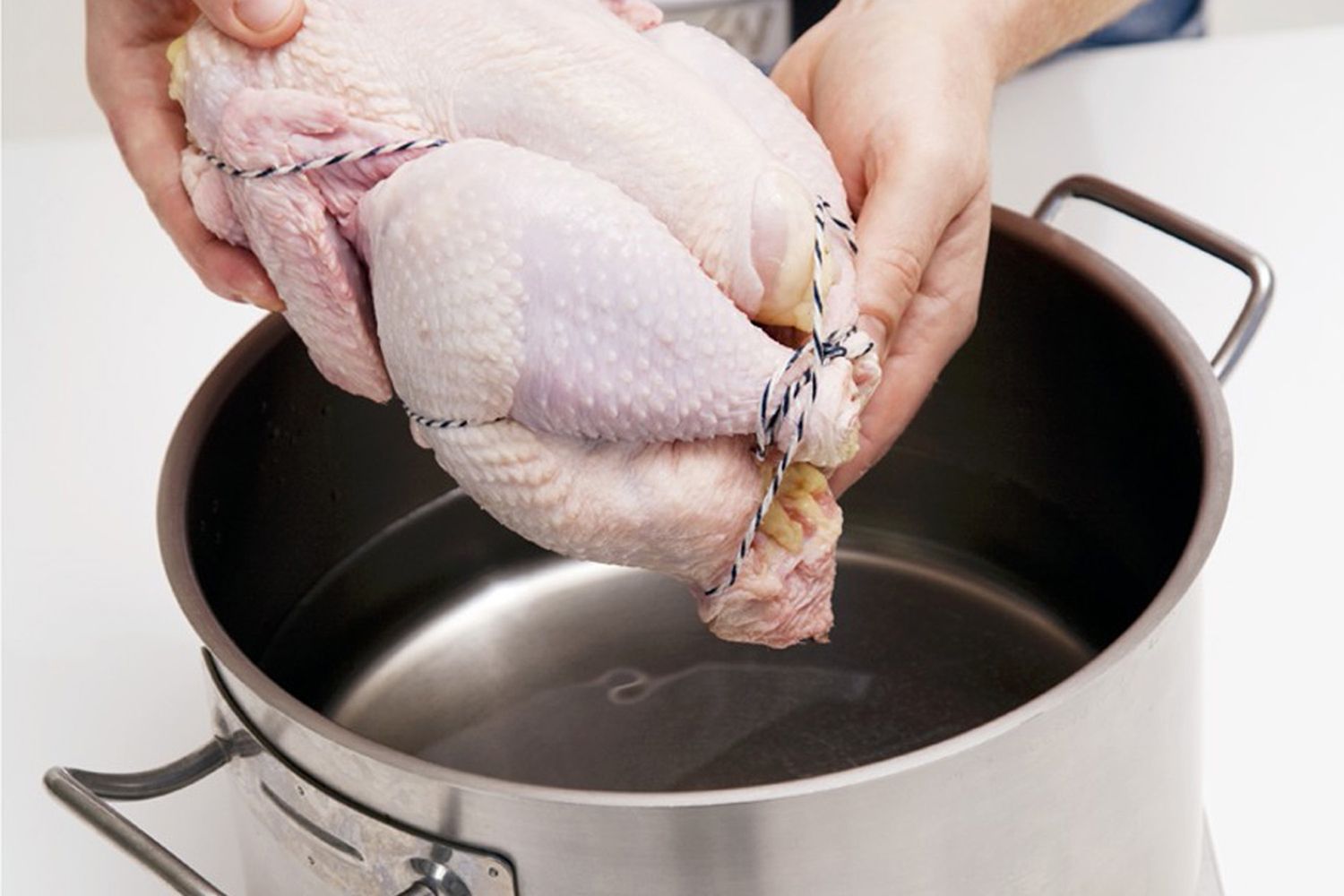 Step: 4/15
Meanwhile peel and halve the onion
Step: 5/15
Fry in a hot pan until well browned.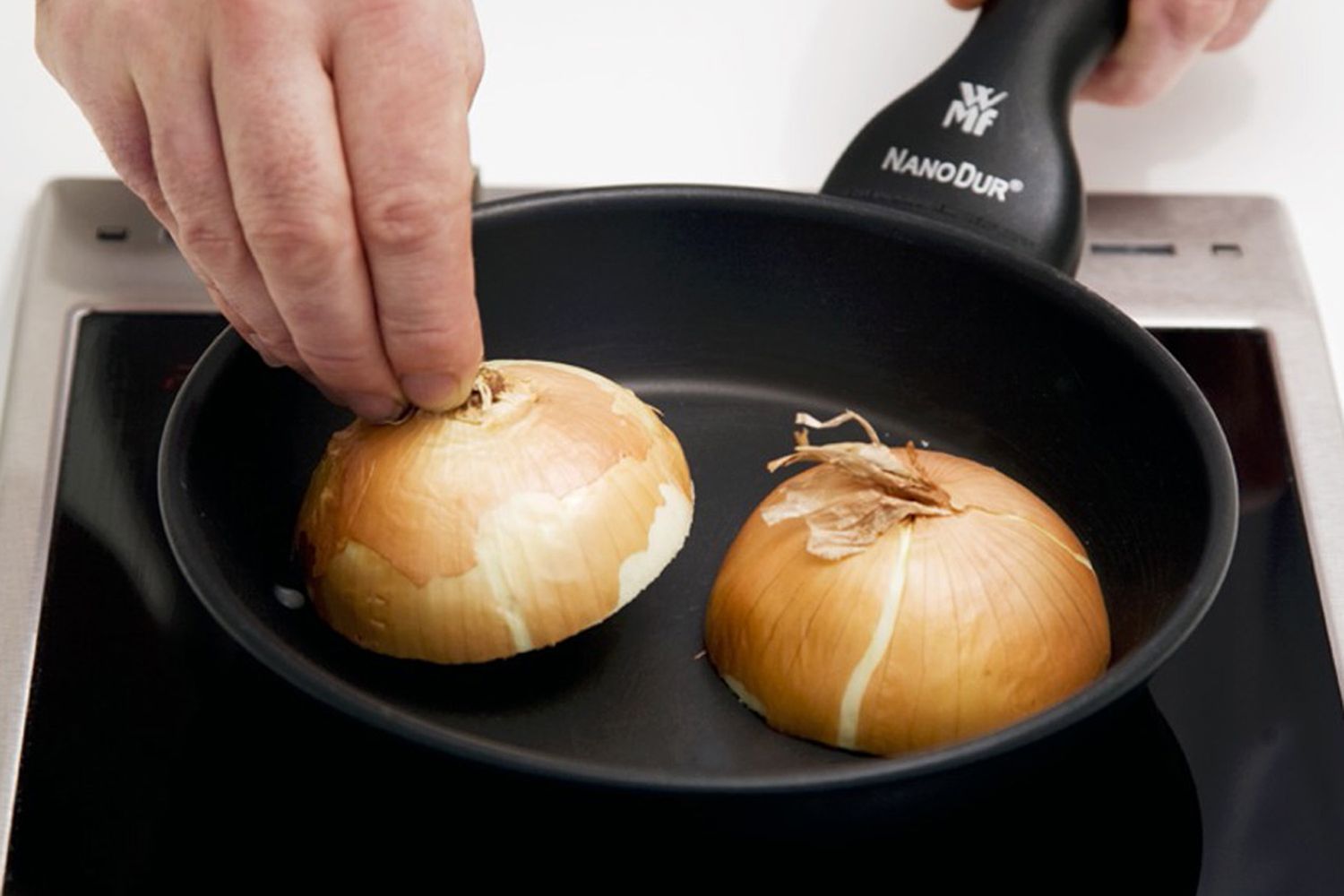 Step: 6/15
Add to the chicken.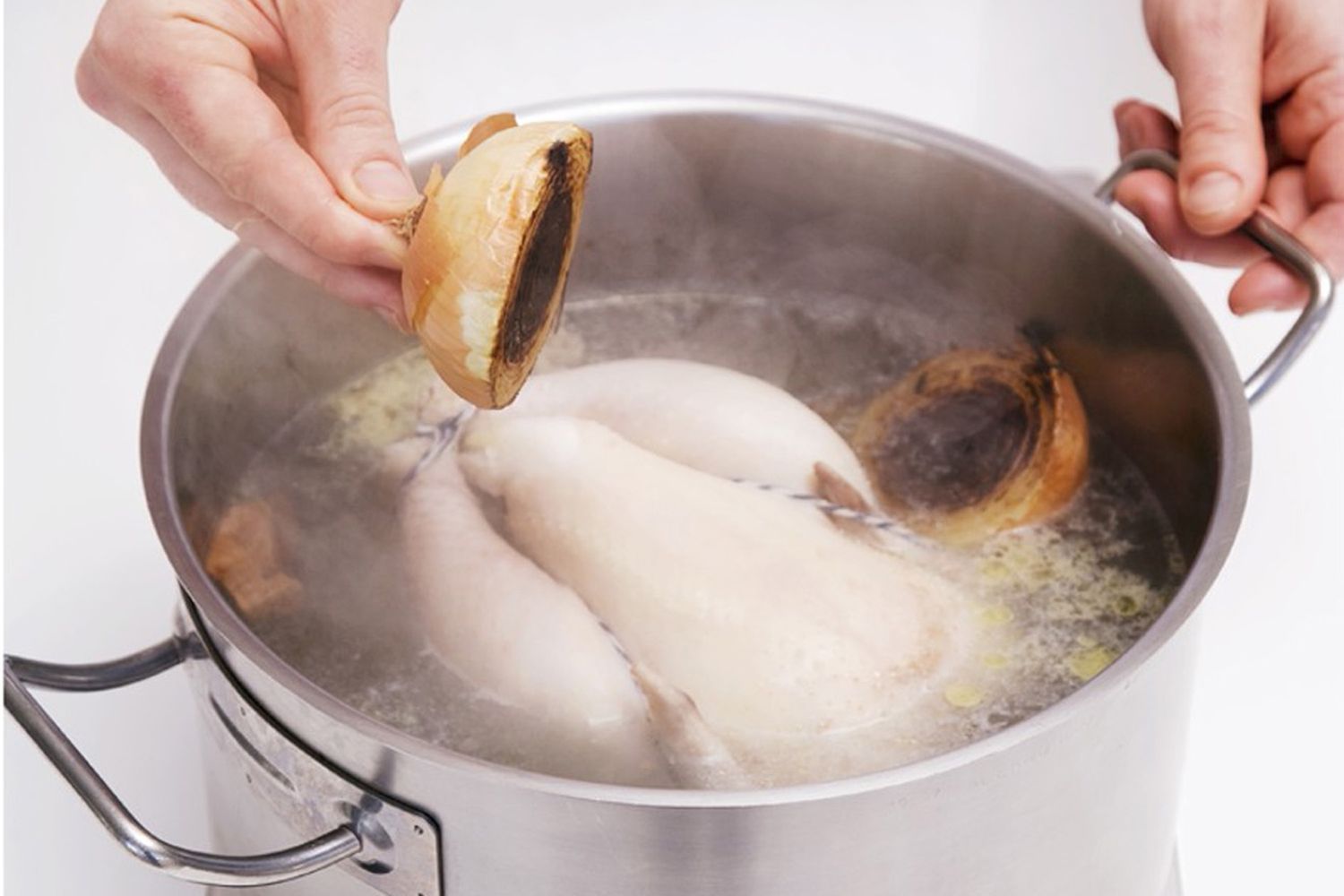 Step: 7/15
Add the bay leaves, peppers and juniper, and leave to simmer for about 1 1/2 hours.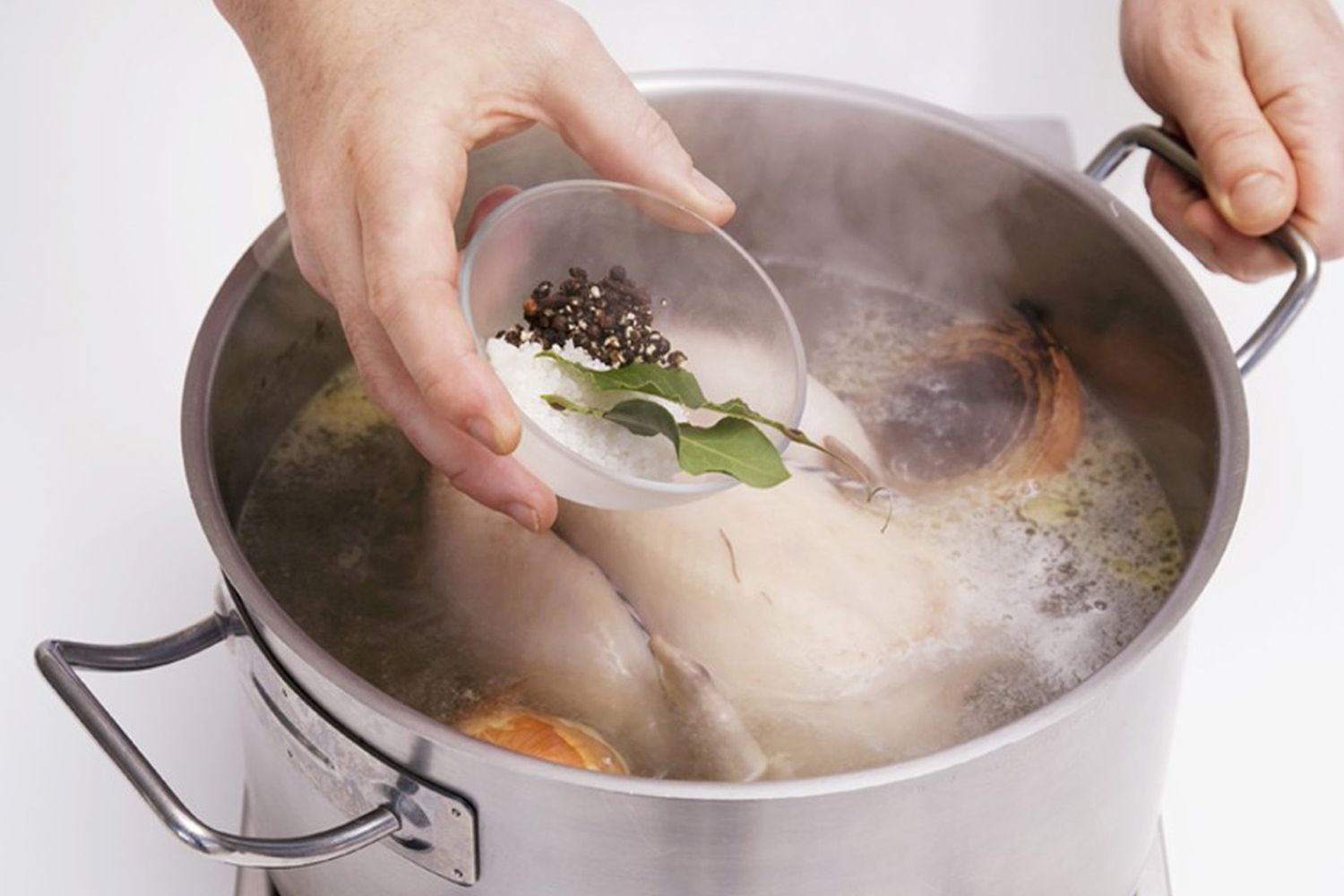 Step: 8/15
Peel the carrots and celeriac.
Step: 9/15
Wash and halve the celery.
Step: 10/15
Wash the leeks.
Step: 11/15
Wash the parsley, shake dry and tie to the vegetables.
Step: 12/15
Put the green bunch into the broth after 1 hour of cooking.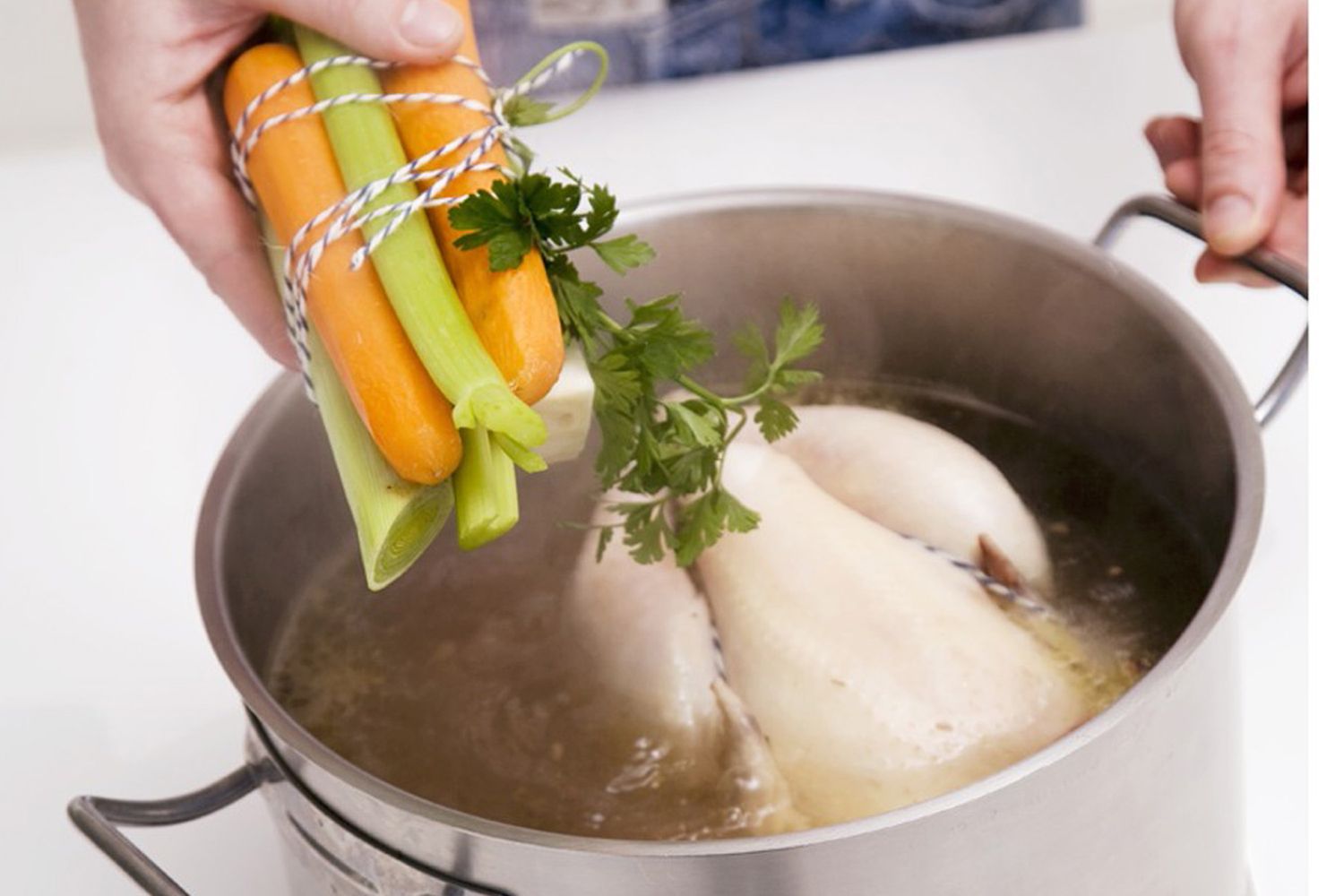 Step: 13/15
Remove the chicken and the vegetables from the broth.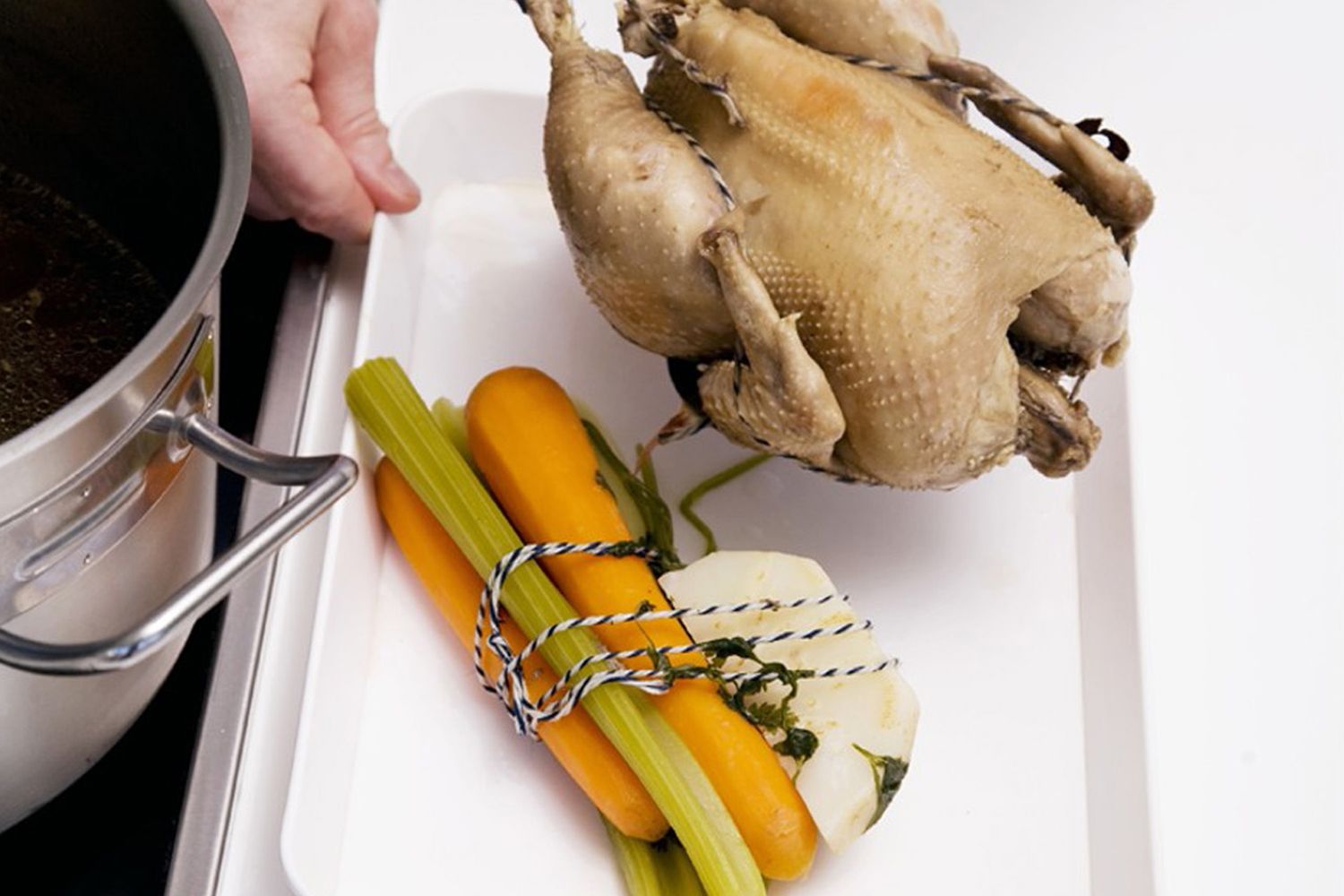 Step: 14/15
Pour the stock into a saucepan through a sieve covered with a fine muslin cloth or tea towel.
Step: 15/15
Bring to the boil and season with soy sauce. Pull the meat from the bones, remove the skin and cut the meat into small pieces. Cut the vegetables into pieces and heat them in the soup. Pour into bowls, grind pepper over and serve garnished with parsley.