Step: 1/6
Wash the asparagus and trim off any woody ends. Cut the stems diagonally into 4cm lengths. Wash the spring onions and cut into 3cm lengths.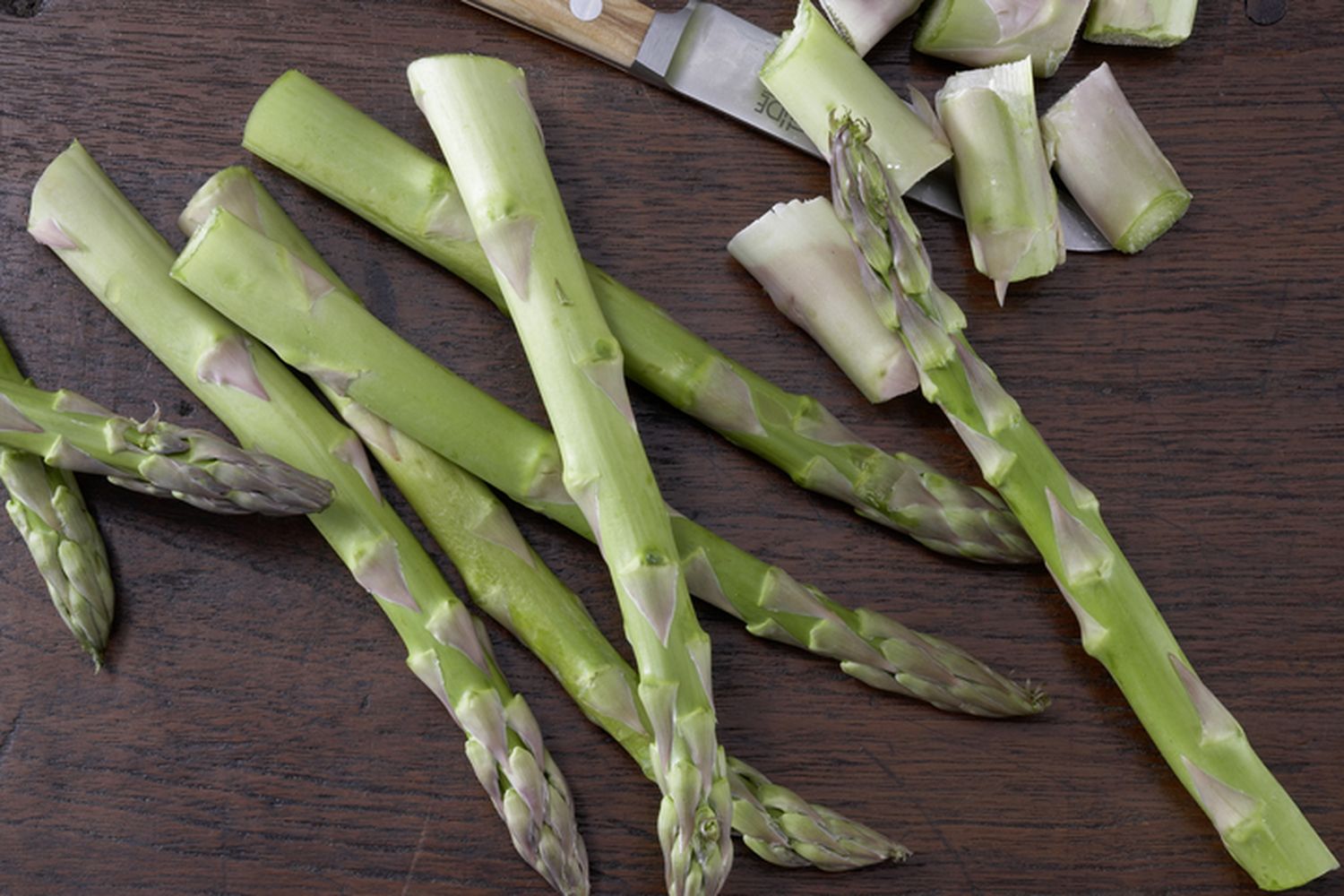 Step: 2/6
Wash and deseed the peppers, then cut into fine strips. Peel and crush the garlic into a bowl. Add the soy sauce and sugar and stir until the sugar has dissolved.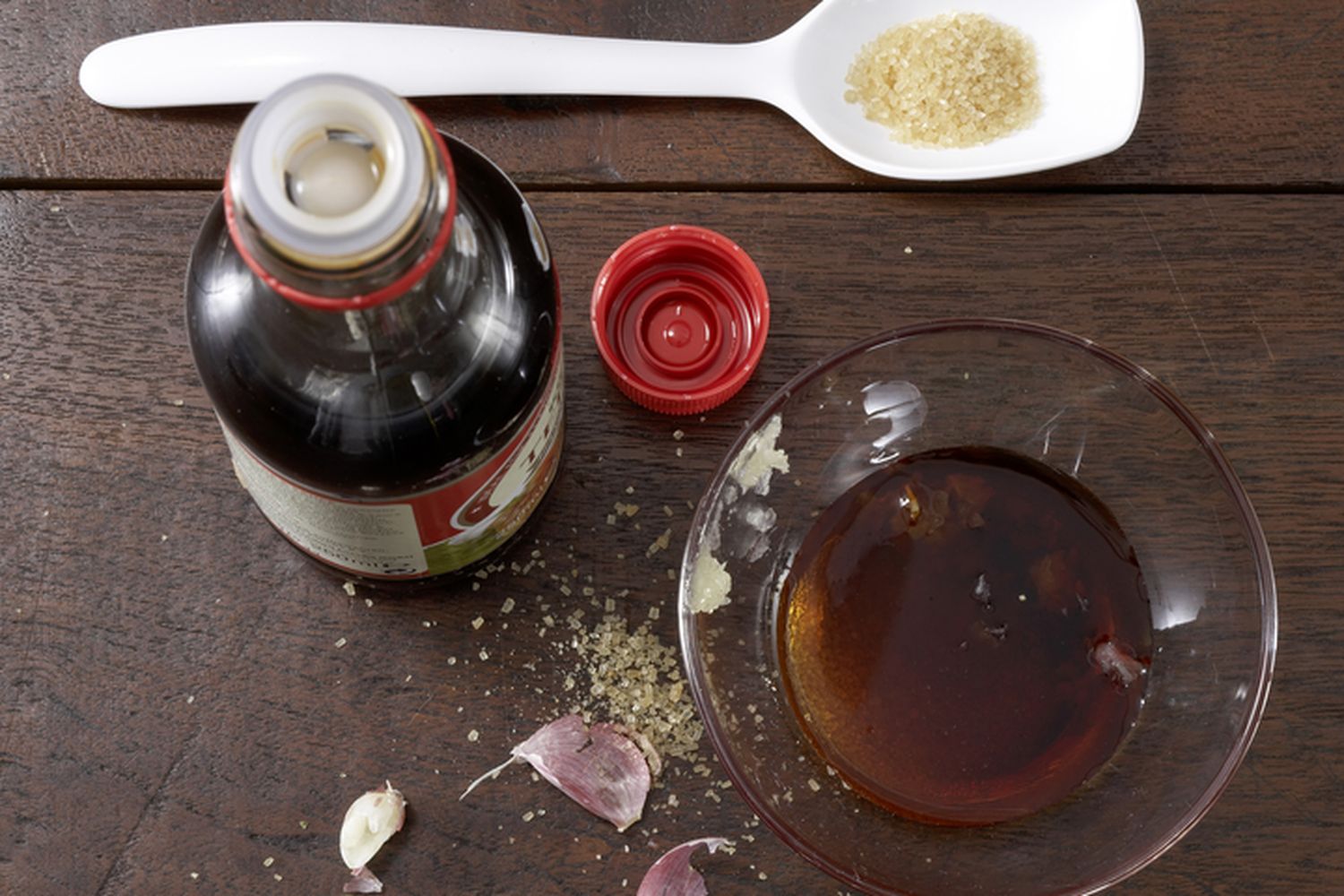 Step: 3/6
Cut the chicken breast into strips and season with salt and black pepper. Heat the oil in a wok or large frying pan over a high heat. Add the chicken and stir-fry until golden. Remove the chicken to a plate and drain off the excess oil.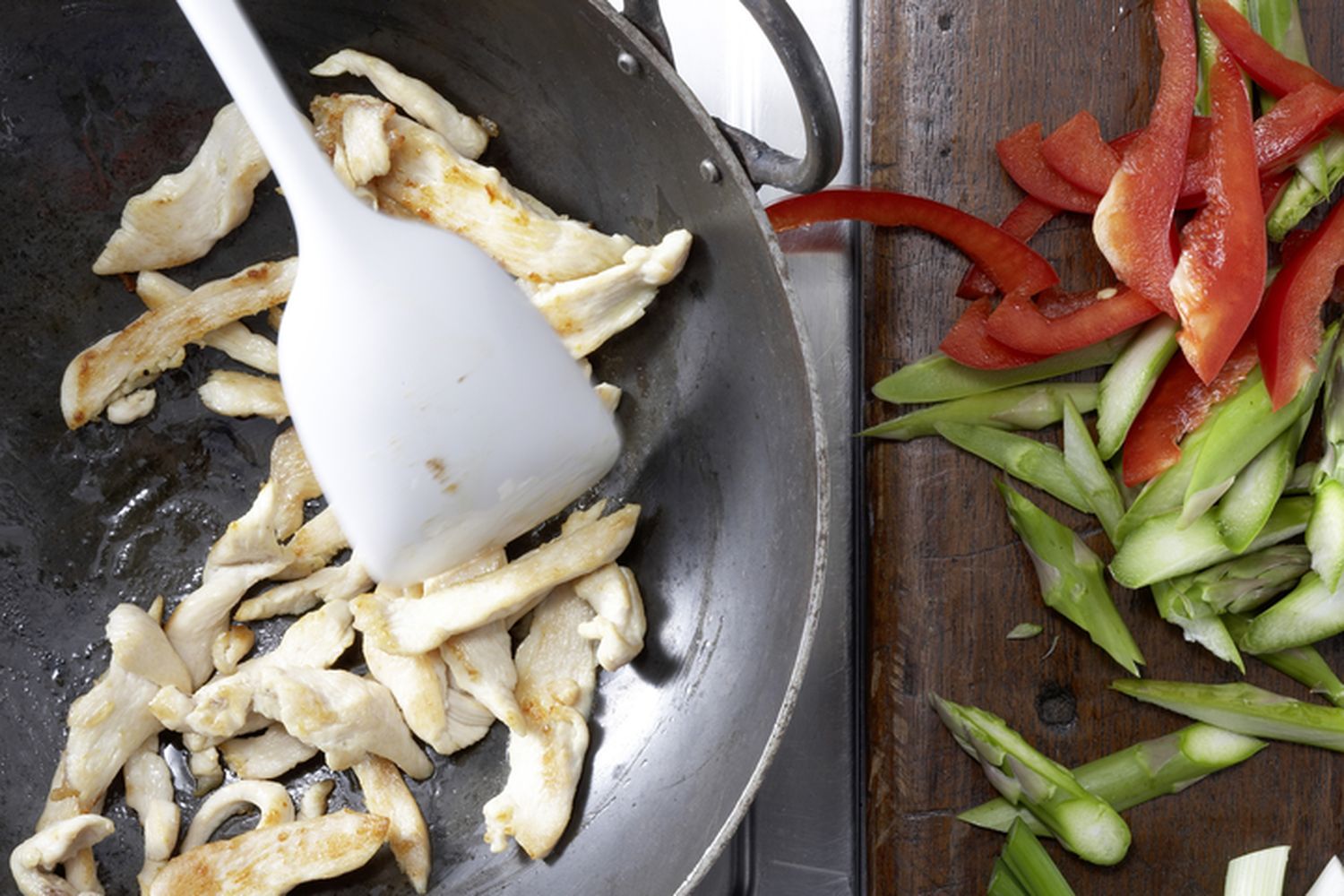 Step: 4/6
Stir-fry the vegetables in the wok for 2 minutes until evenly cooked.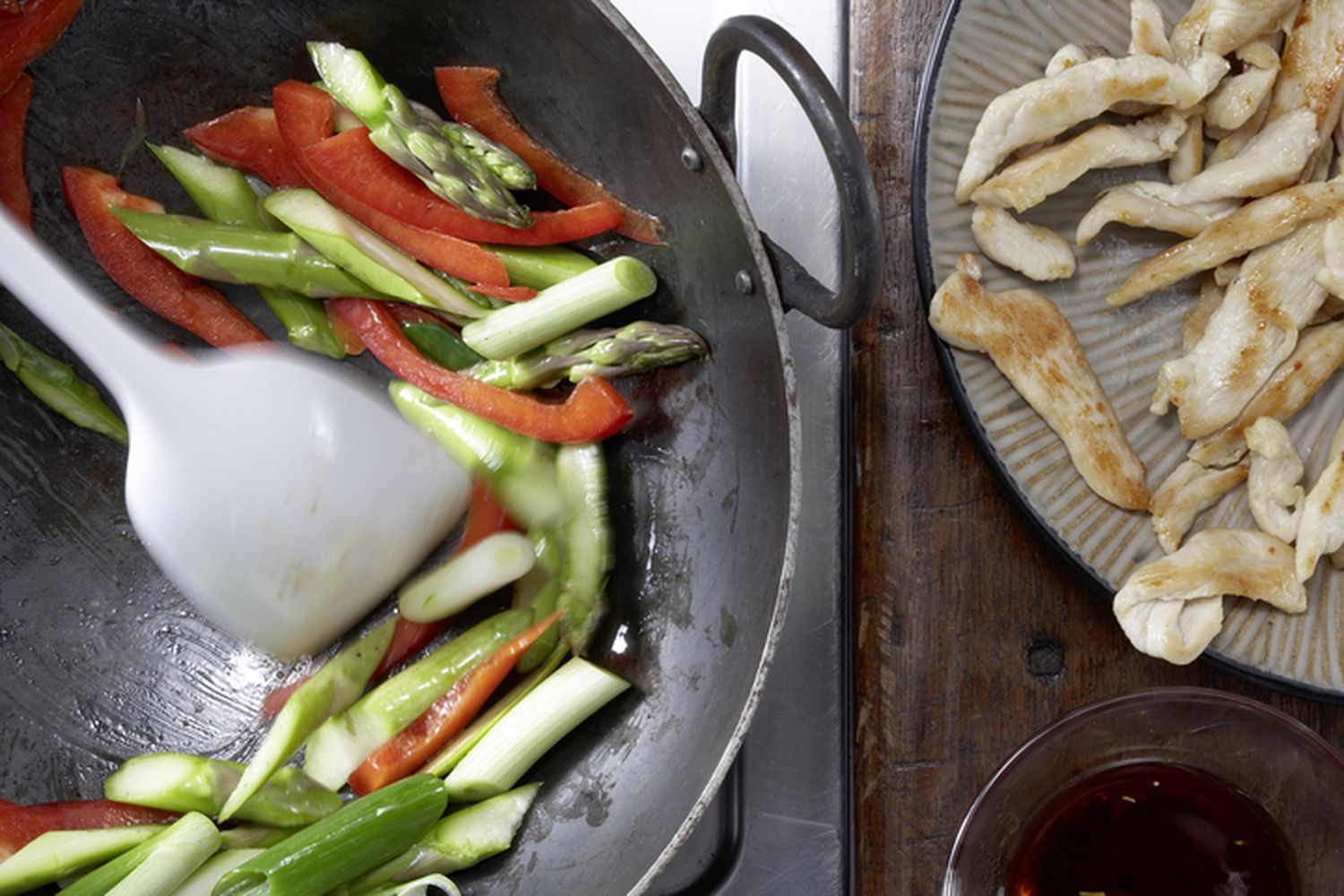 Step: 5/6
Add the sauce mixture to the wok, bring to the boil and simmer for about 1 minute.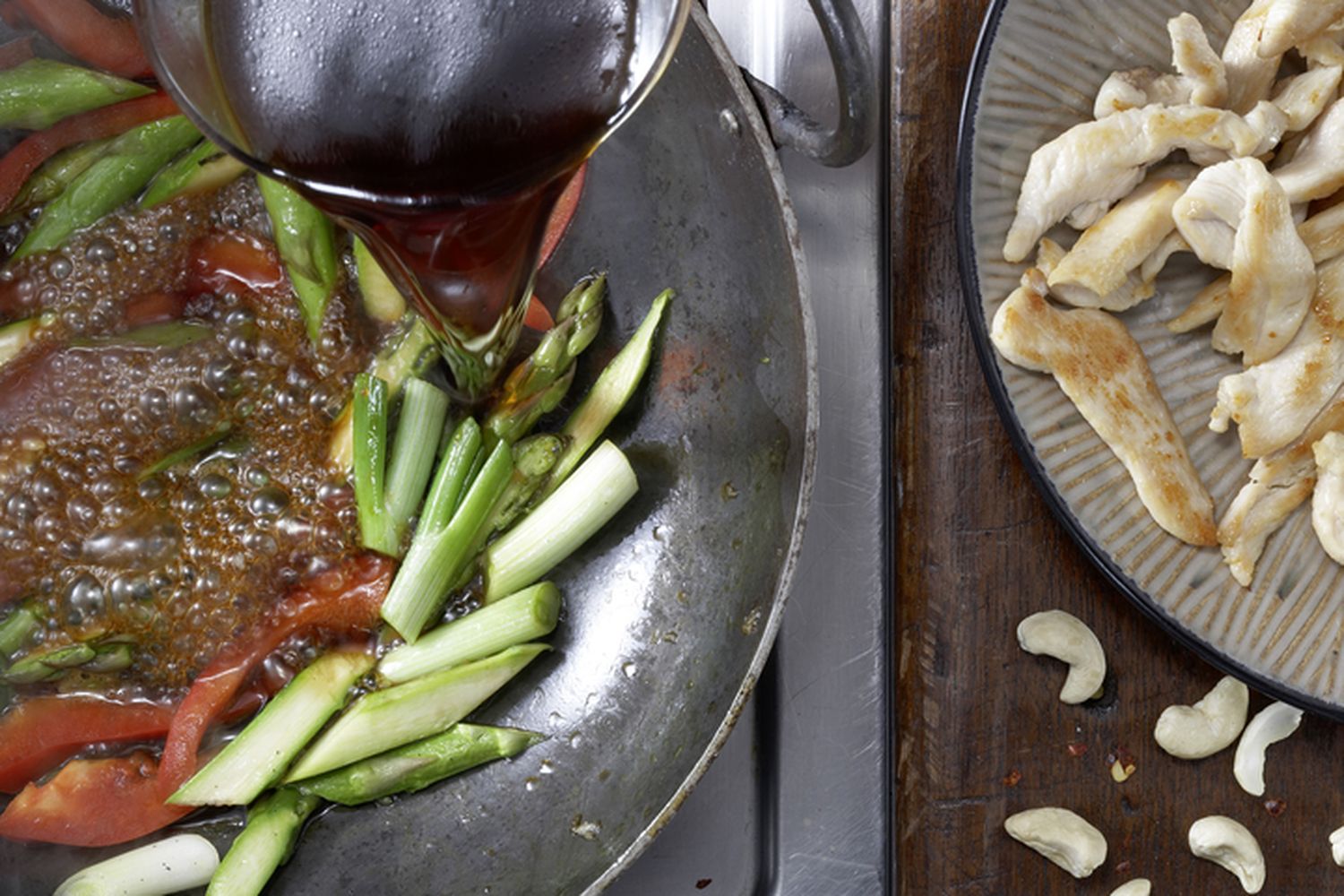 Step: 6/6
Chop the chilli and add the wok with the cashew nuts and chicken strips. Stir-fry for 2 minutes. Serve with rice if desired.