Step: 1/5
Cut the chicken breast into bite-sized pieces.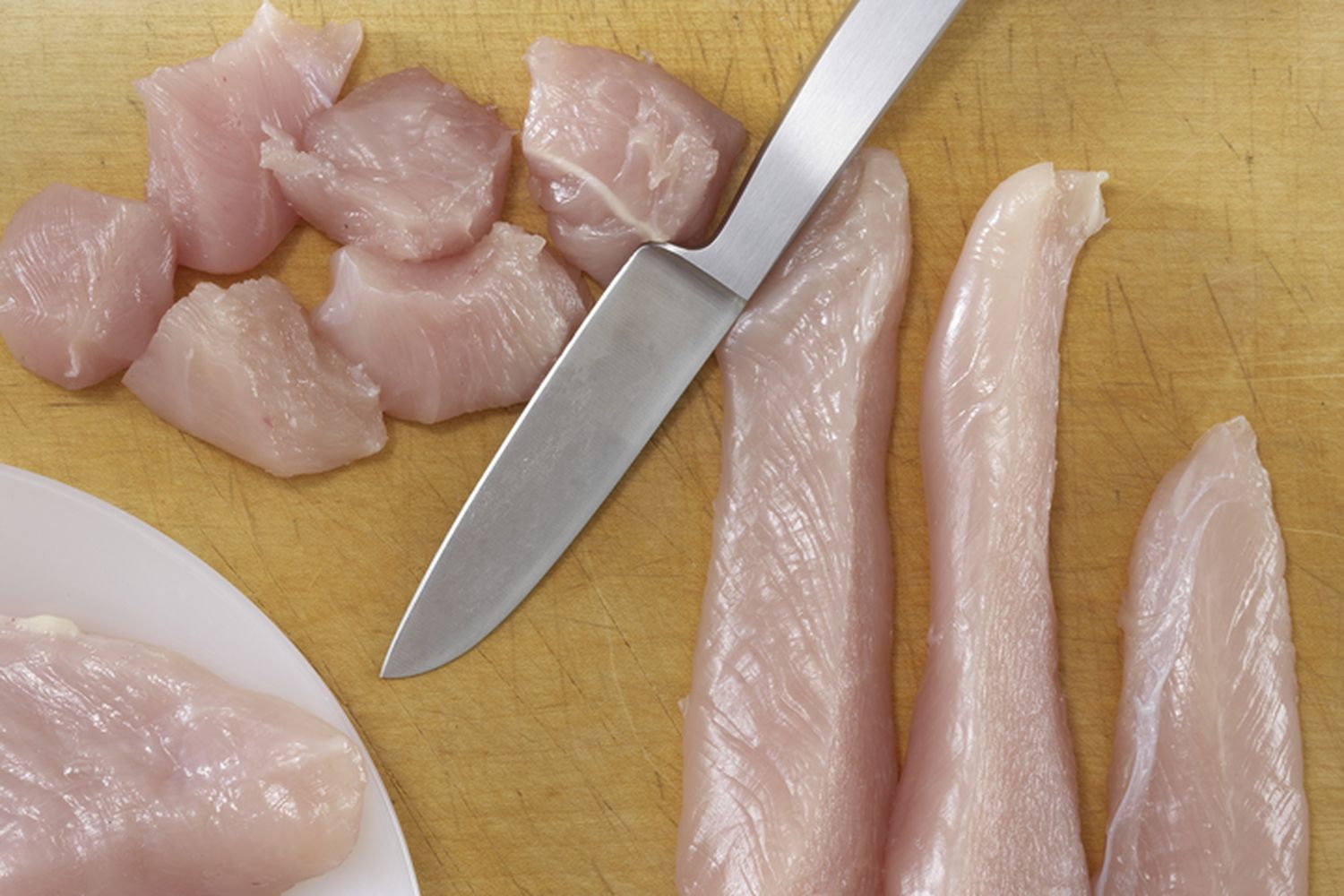 Step: 2/5
Mix the tikka masala paste with the yogurt. Add the chicken, mix well and marinate overnight in the fridge.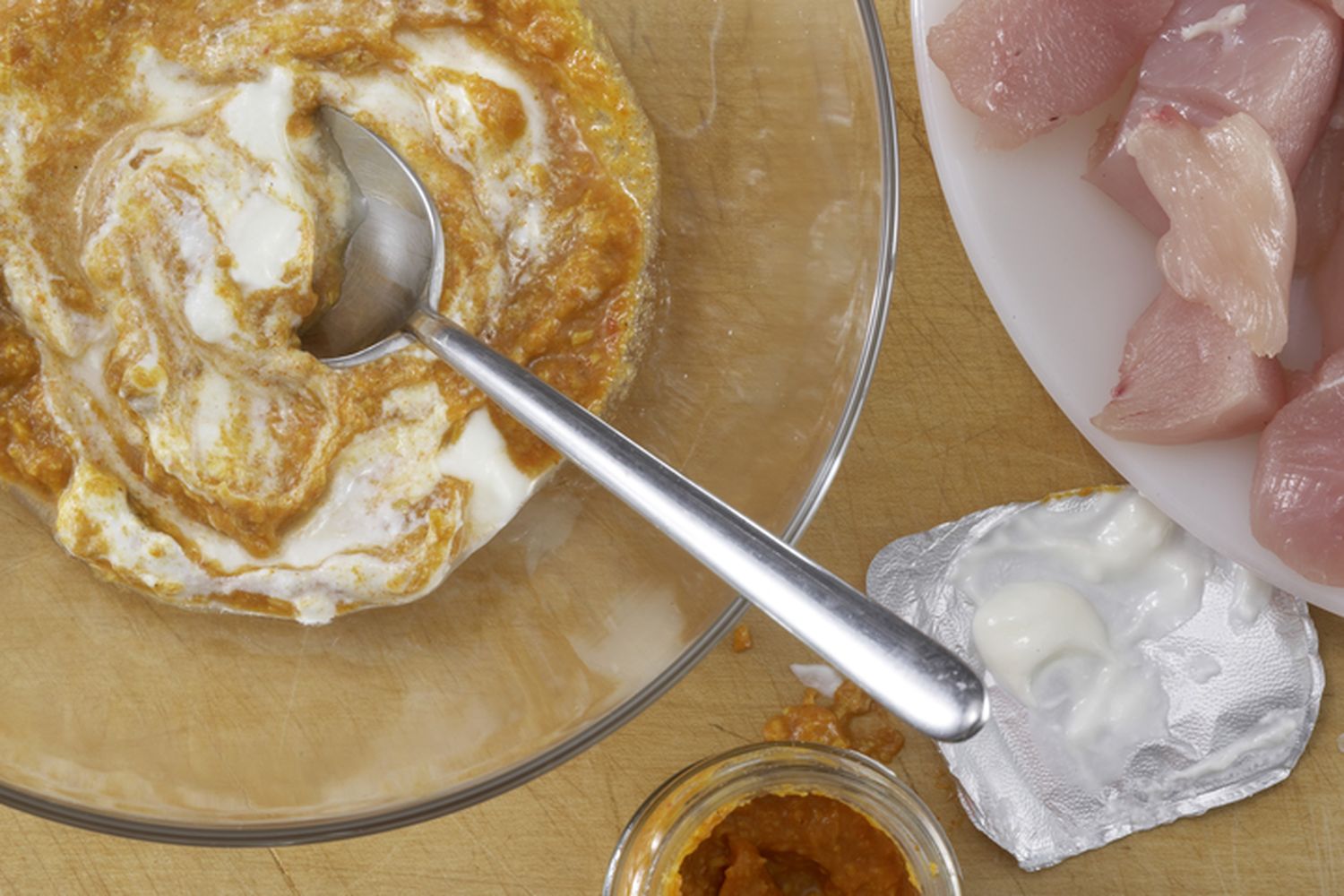 Step: 3/5
Peel and finely chop the ginger. Peel the onions, halve and cut into rings. Heat the oil in a frying pan and coook the onions and ginger over a medium heat for about 3 minutes. Add the chicken to the pan and saute for 1 minute.
Step: 4/5
Chop the tomatoes roughly and add to the pan with the tomato puree. Add 125ml water and bring to the boil. Reduce the heat, cover and simmer for 10 minutes.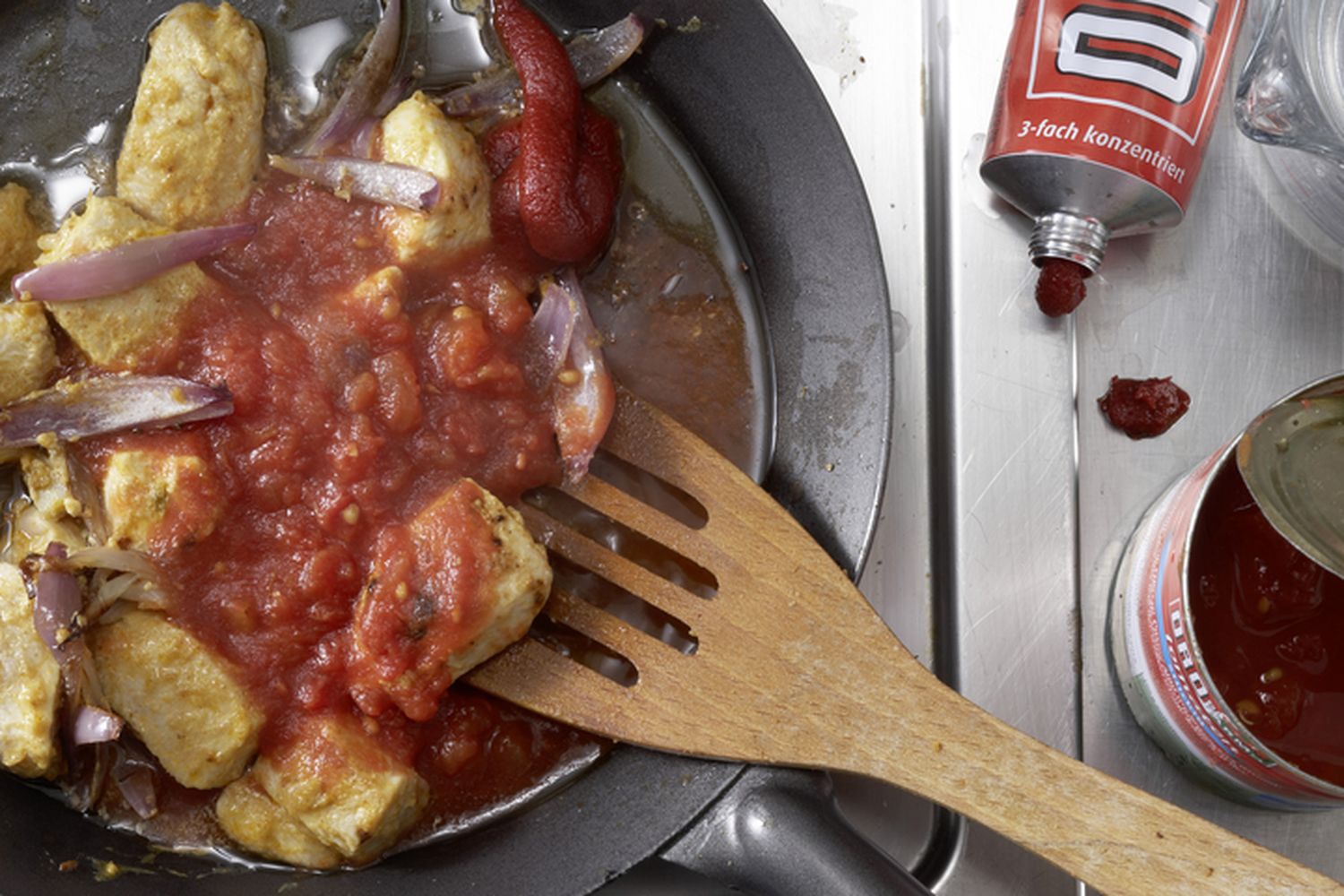 Step: 5/5
Just before serving, add some soy cream and season with salt and black pepper. Garnish with the remaining soy cream and cumin and serve with rice or bread.