Step: 1/12
Blanch the chives stalks in boiling water until flexible, then rinse under cold water and drain on kitchen paper.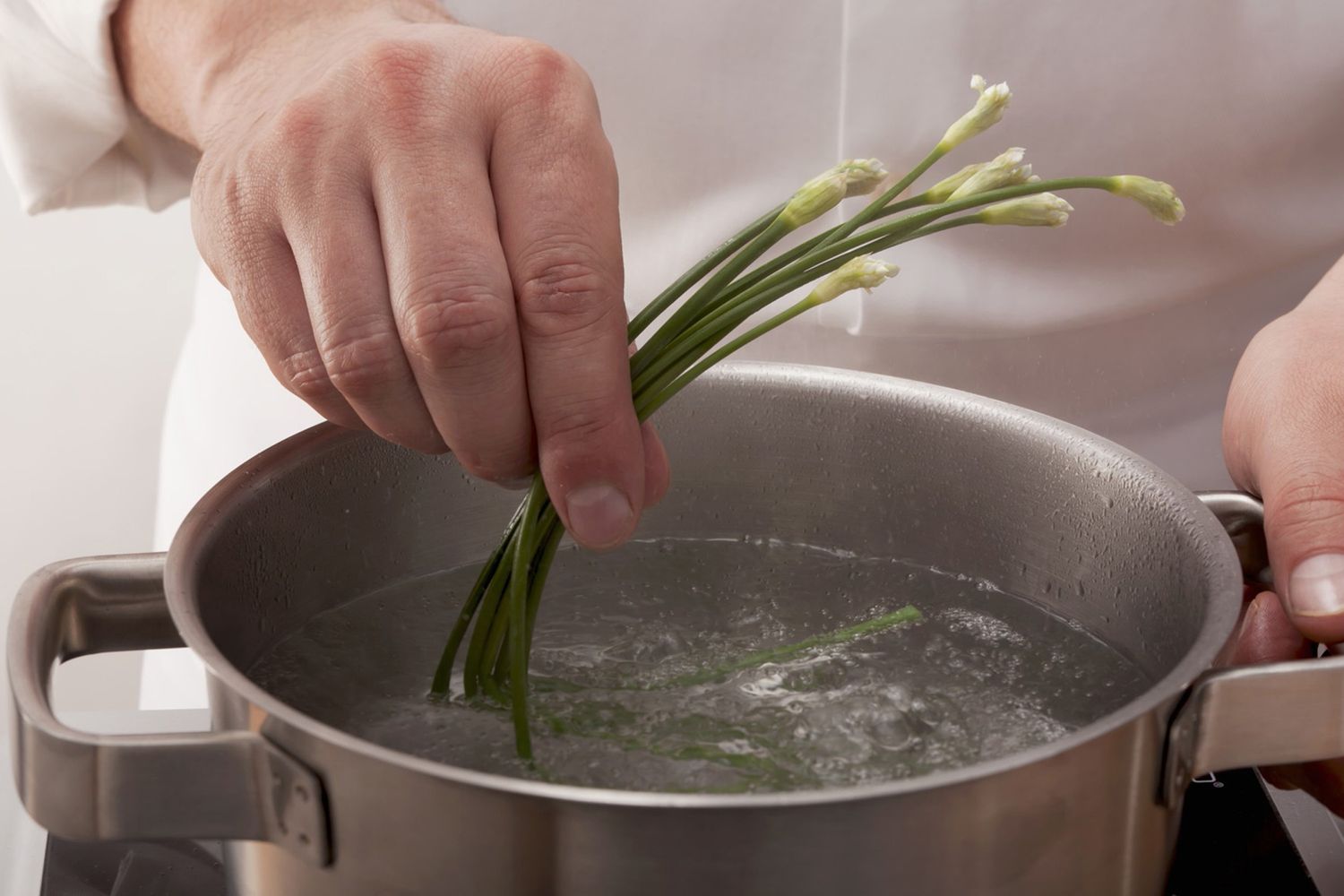 Step: 2/12
For the filling, roughly chop the prawns.
Step: 3/12
Peel and grate the carrot.
Step: 4/12
Wash and chop the spring onions.
Step: 5/12
Peel and finely chop the garlic.
Step: 6/12
Peel and finely grate the ginger.
Step: 7/12
Wash the basil, shake dry and roughly chop the leaves.
Step: 8/12
Heat the oil in a small pan and fry the prawns with the garlic. Add the carrots, ginger and spring onions and cook for 5 minutes. Add the basil and season with salt, 5-spice powder and cayenne pepper to taste. Allow to cool.
Step: 9/12
Dip the rice paper sheets individually in cold water, then lay them out on the work surface.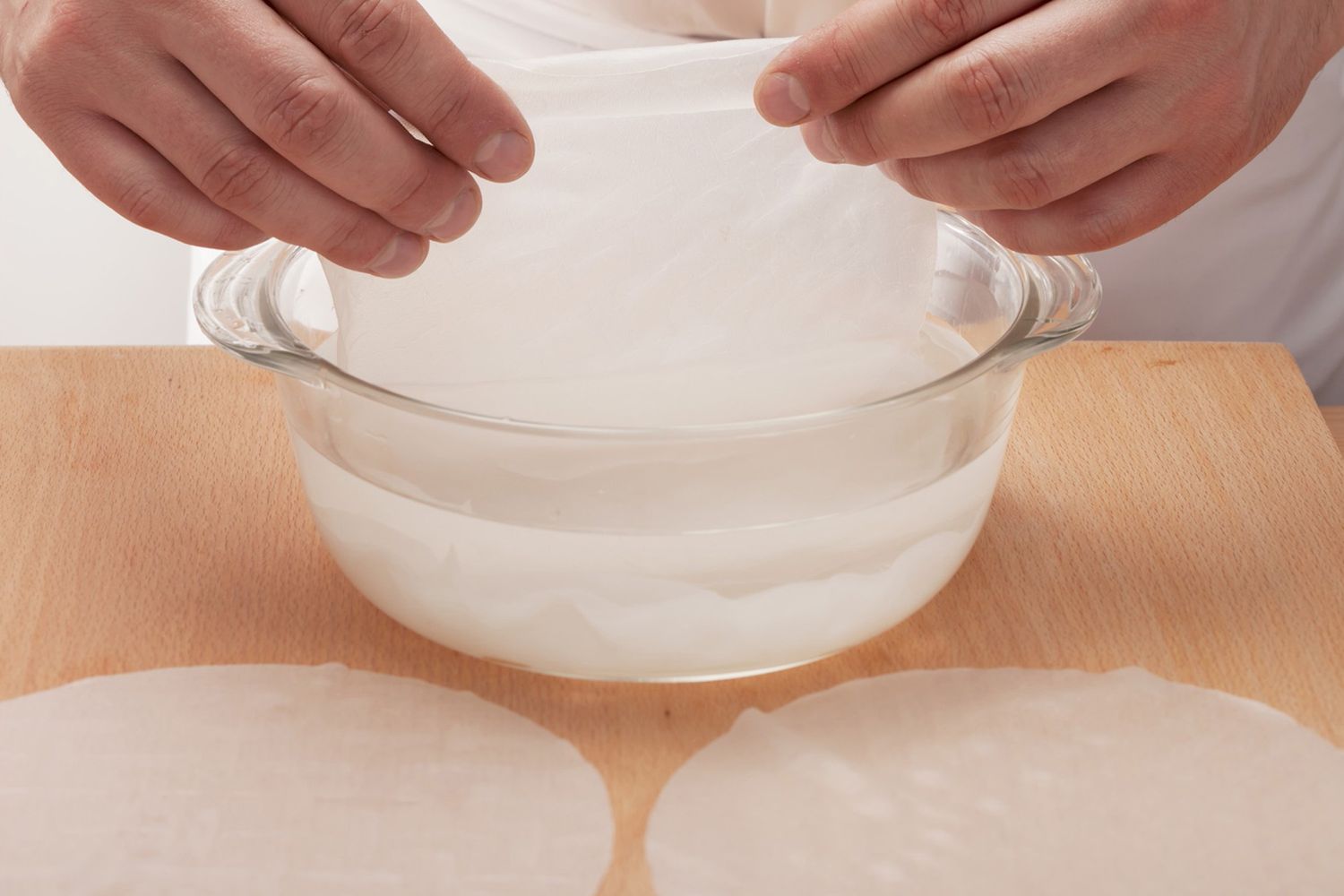 Step: 10/12
Place the filling in the middle of the rice paper sheets.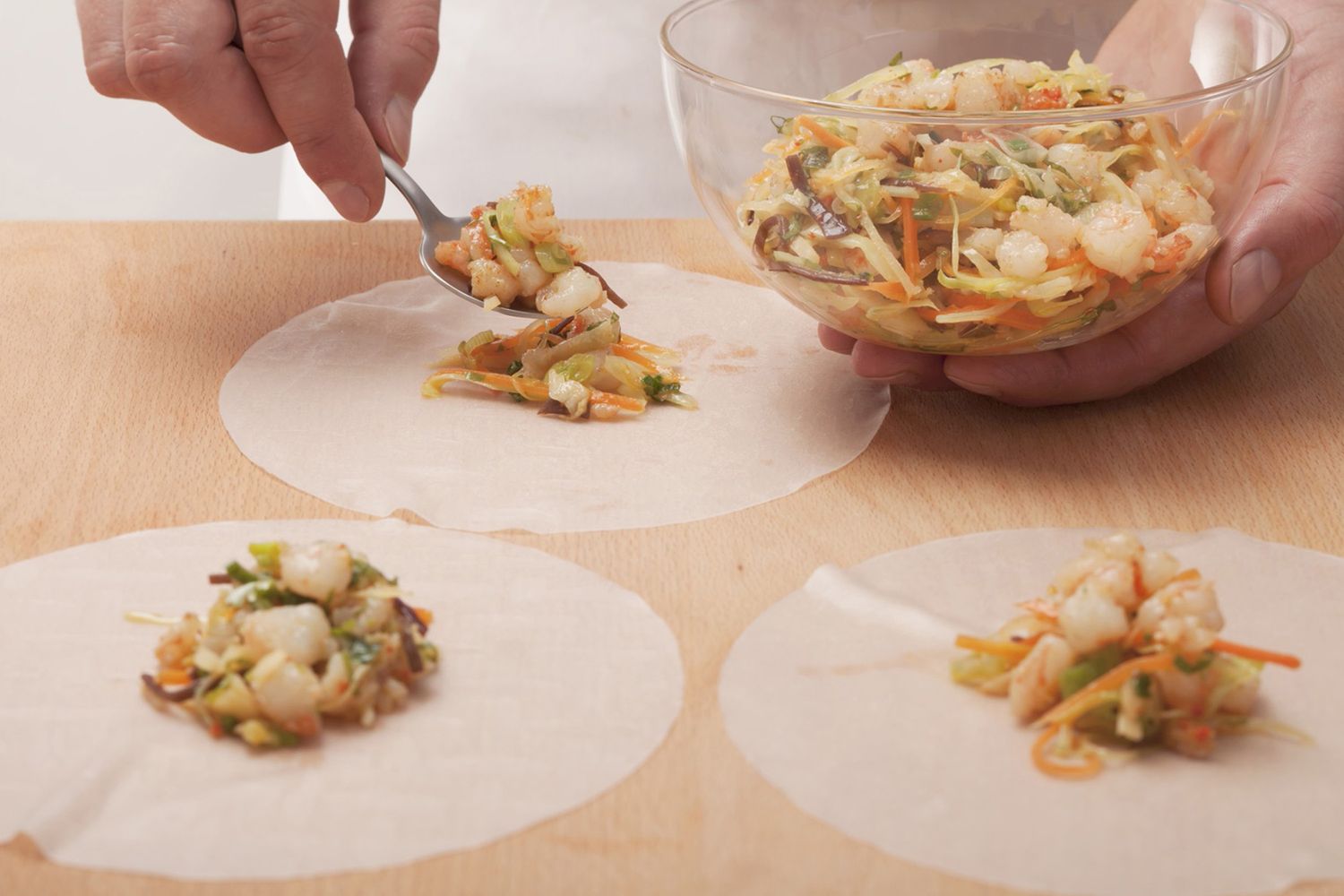 Step: 11/12
Gather up the sheet to make a parcel.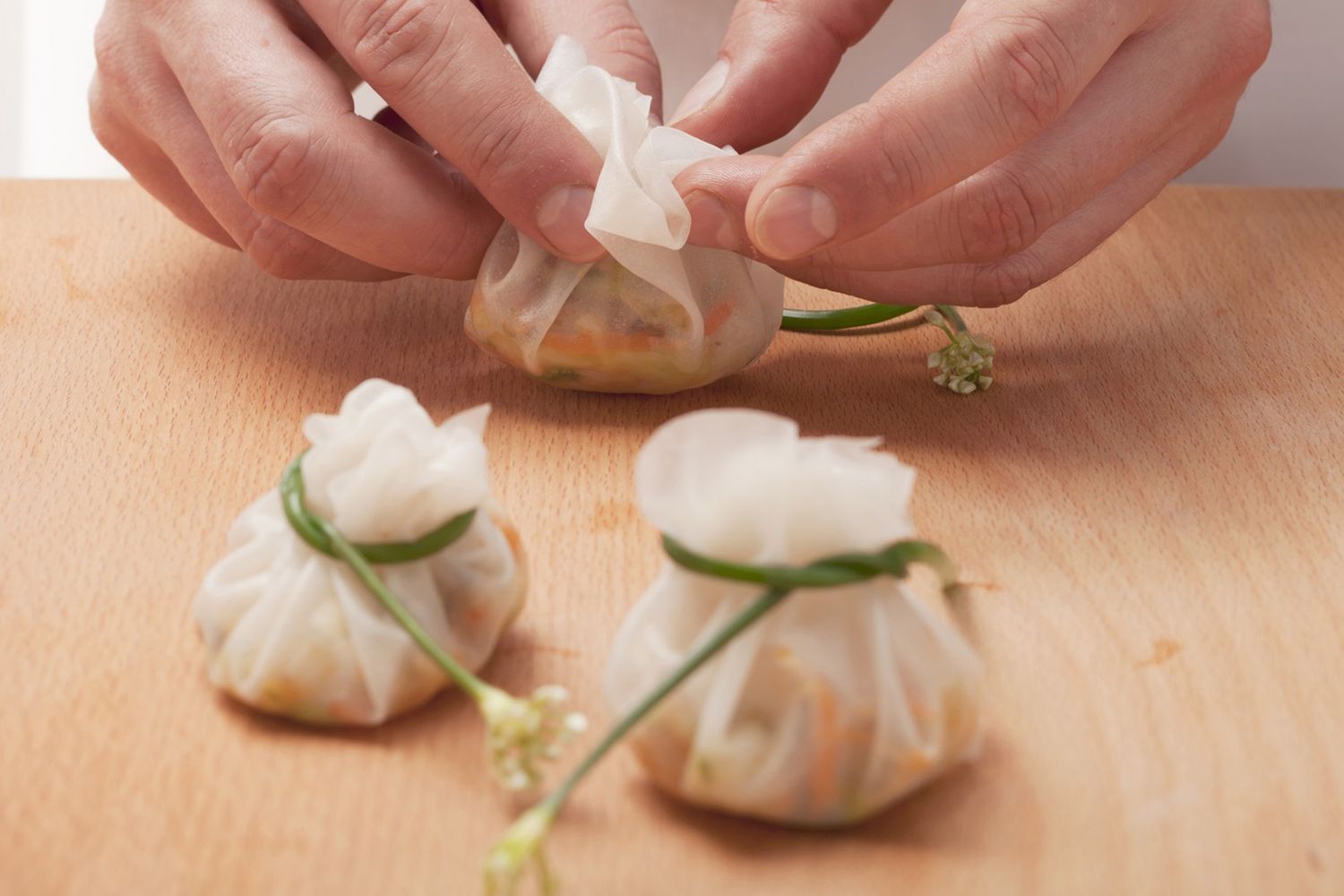 Step: 12/12
Tie the top of each parcel with a chive stem. Place the parcels on plates and serve with a hot dip.