Step: 1/10
Wash the spring onions and cut into fine rings. Boil the vegetable stock with the spring onions in a saucepan.
Step: 2/10
Peel the potatoes, cut into thin slices, add to the pan and simmer for 15-20 minutes.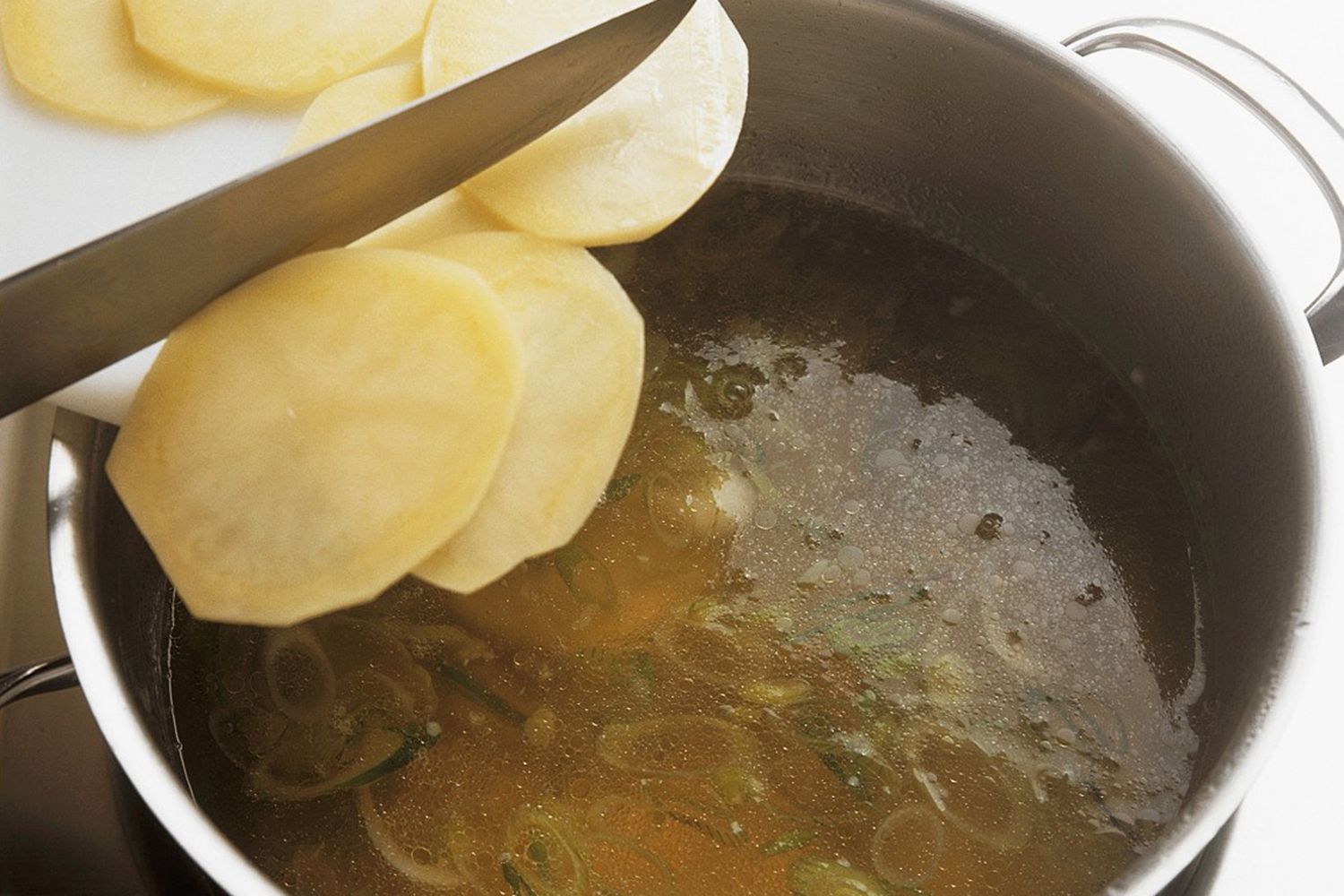 Step: 3/10
Wash the parsley, shake dry and pick off the leaves.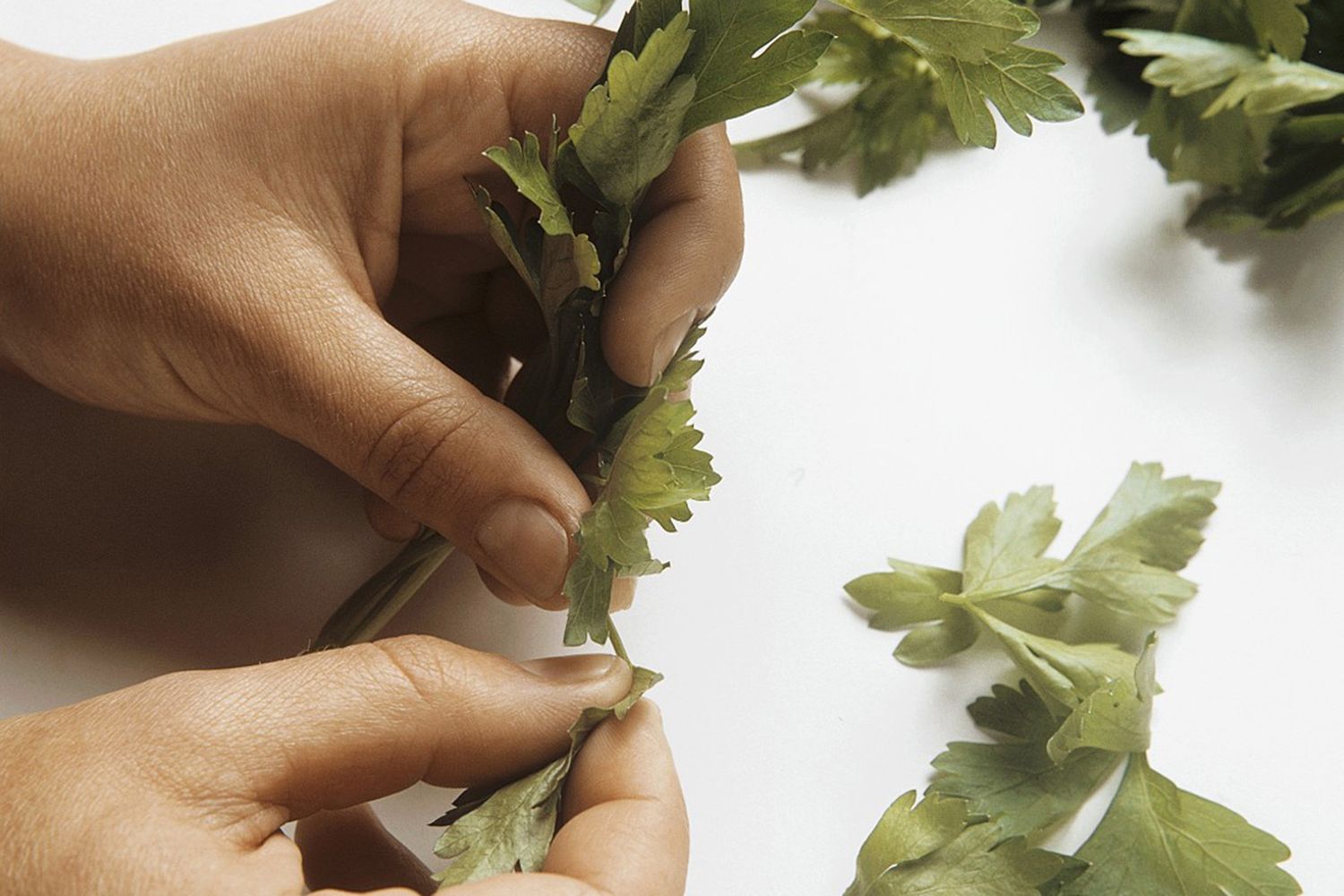 Step: 4/10
Blanch the parsley leaves briefly in salt water, rinse and drain.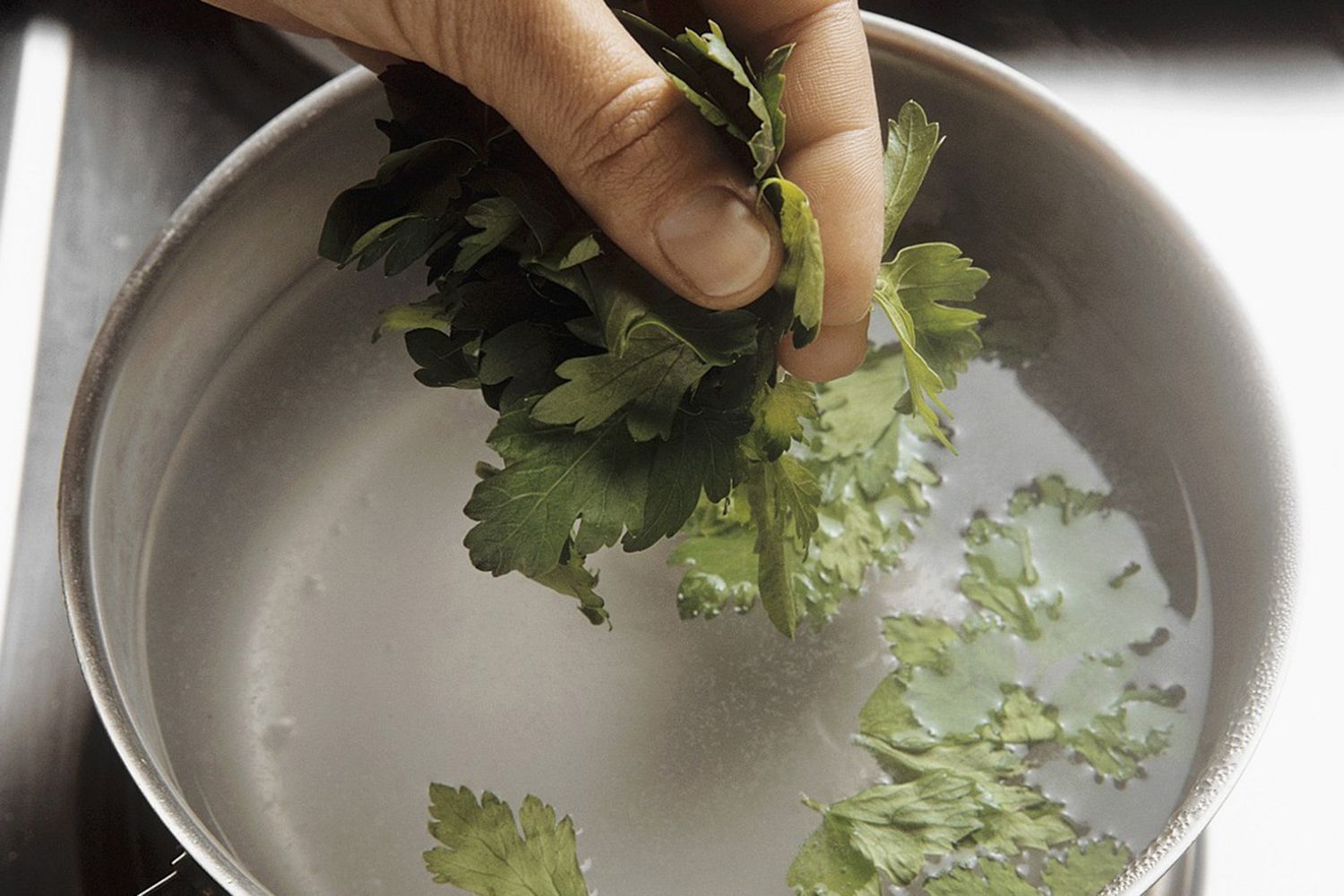 Step: 5/10
Add the parsley to the soup.
Step: 6/10
Stir in the cream.
Step: 7/10
Season the soup with lemon juice, salt, pepper and nutmeg.
Step: 8/10
Puree the soup finely, leave to cool and chill.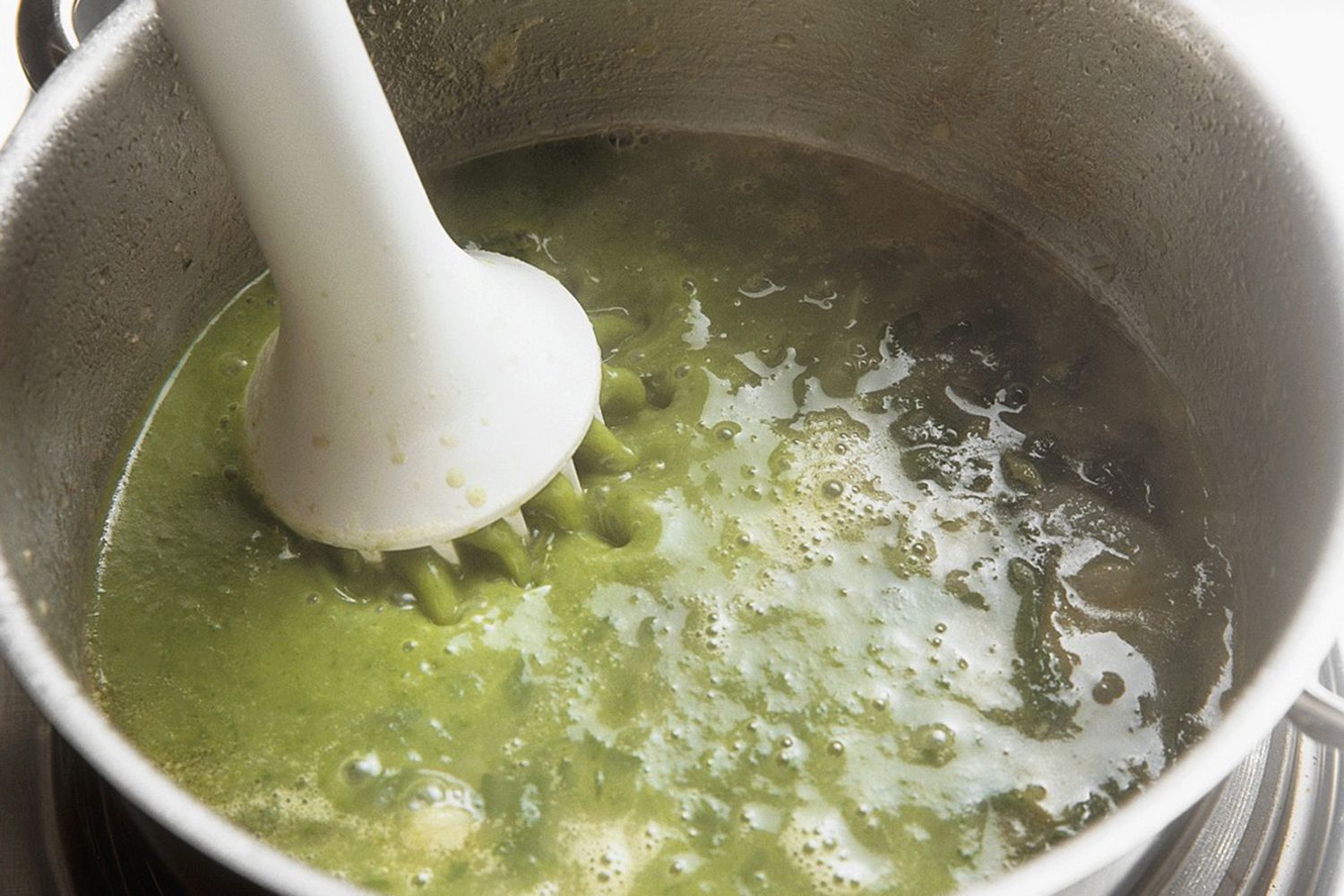 Step: 9/10
For the granita, peel the cucumber, halve and deseed. Dice the flesh very finely. Peel and grate the ginger. Mix the cucumber cubes with the ginger, lemon juice and mint. Add pepper, cucumber juice and apple juice. Spoon the mixture into a flat bowl and freeze for 4 hours. Stir repeatedly with a spoon.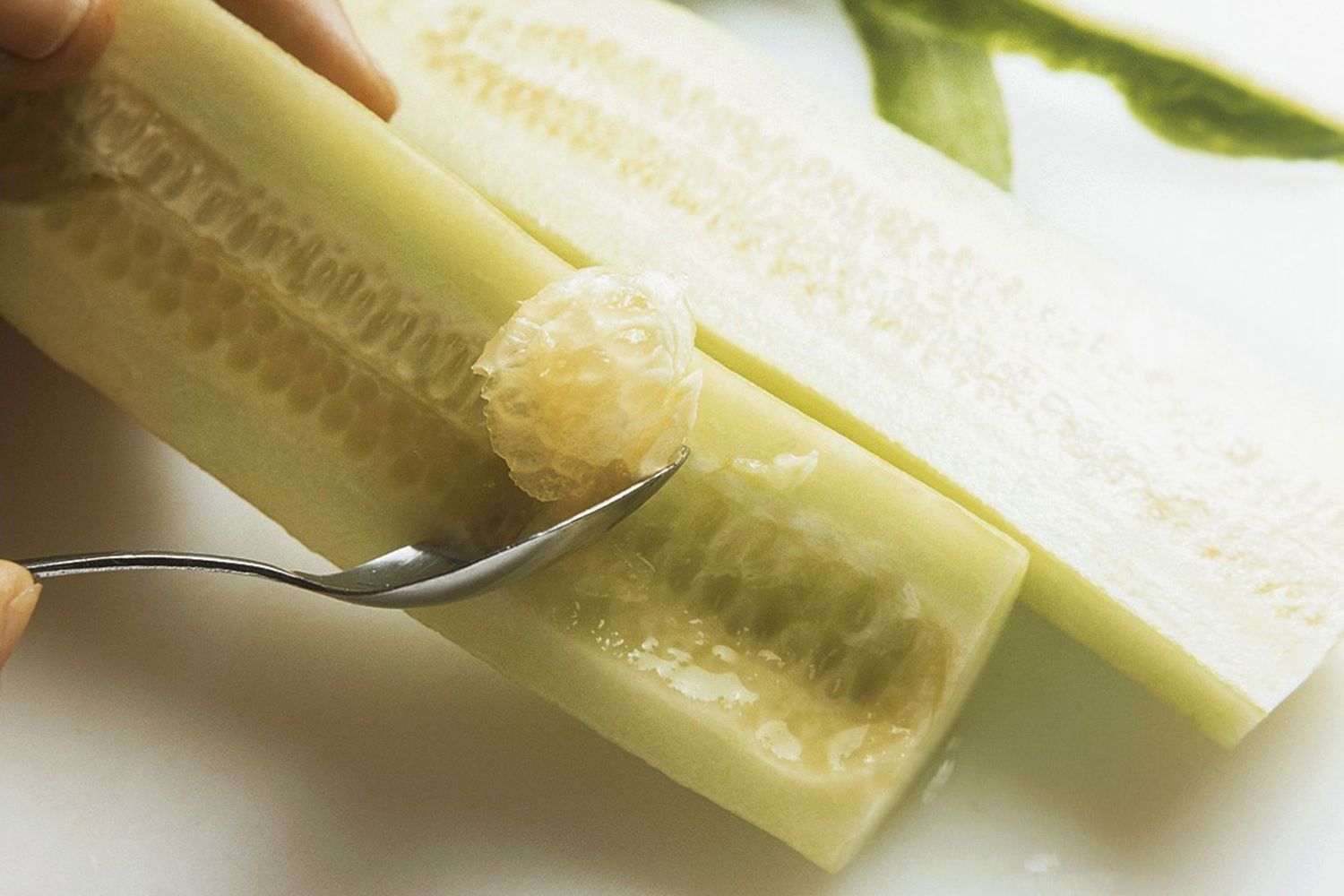 Step: 10/10
Season the cold parsley soup and spoon into deep plates. Use two spoons to shape the cucumber granita into balls, place them in the cold soup and serve.