Step: 1/8
Wash and finely chop the spring onions.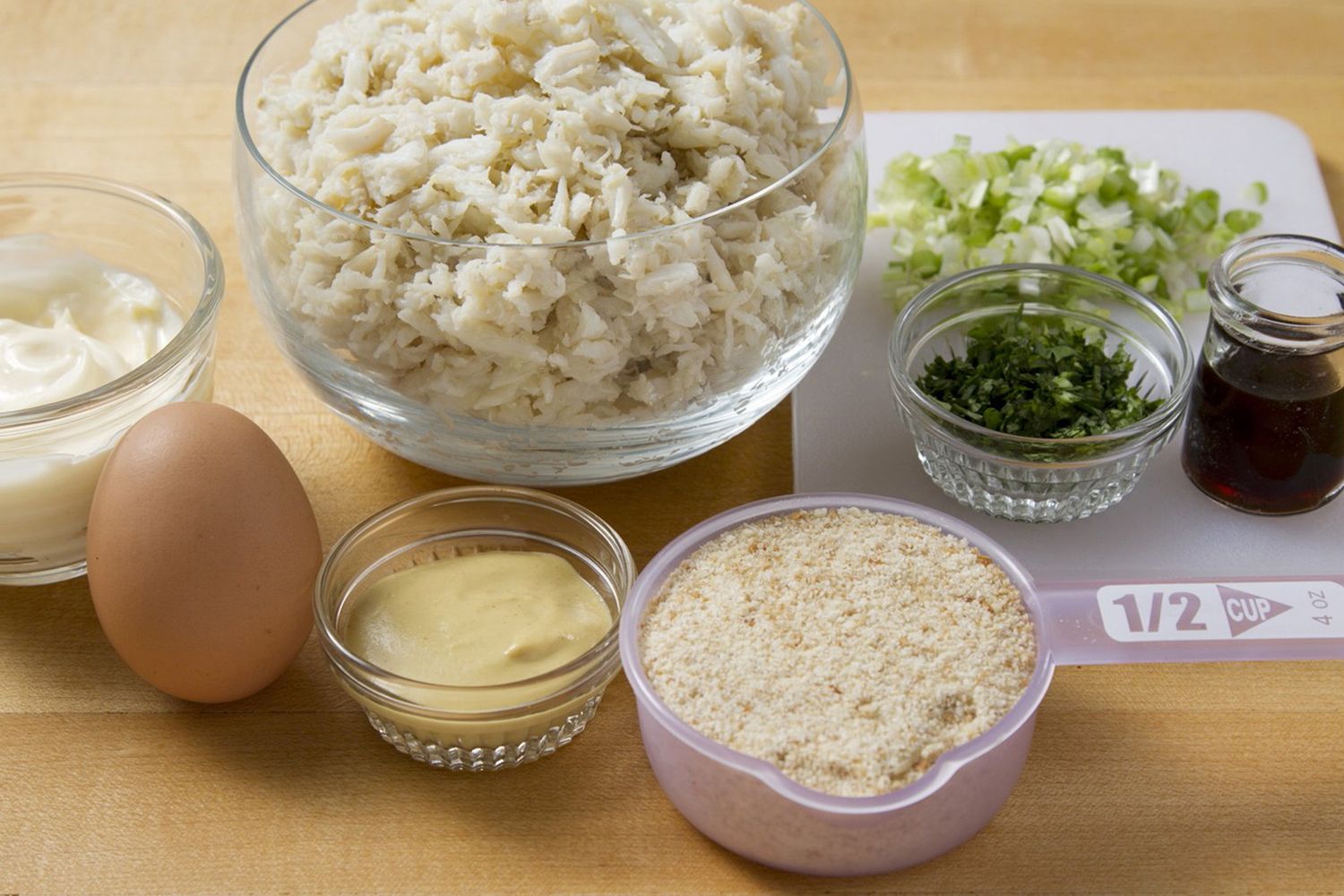 Step: 2/8
Crush the crab meat with a fork, removing any pieces of shell. Mix the crumbs with the crab meat.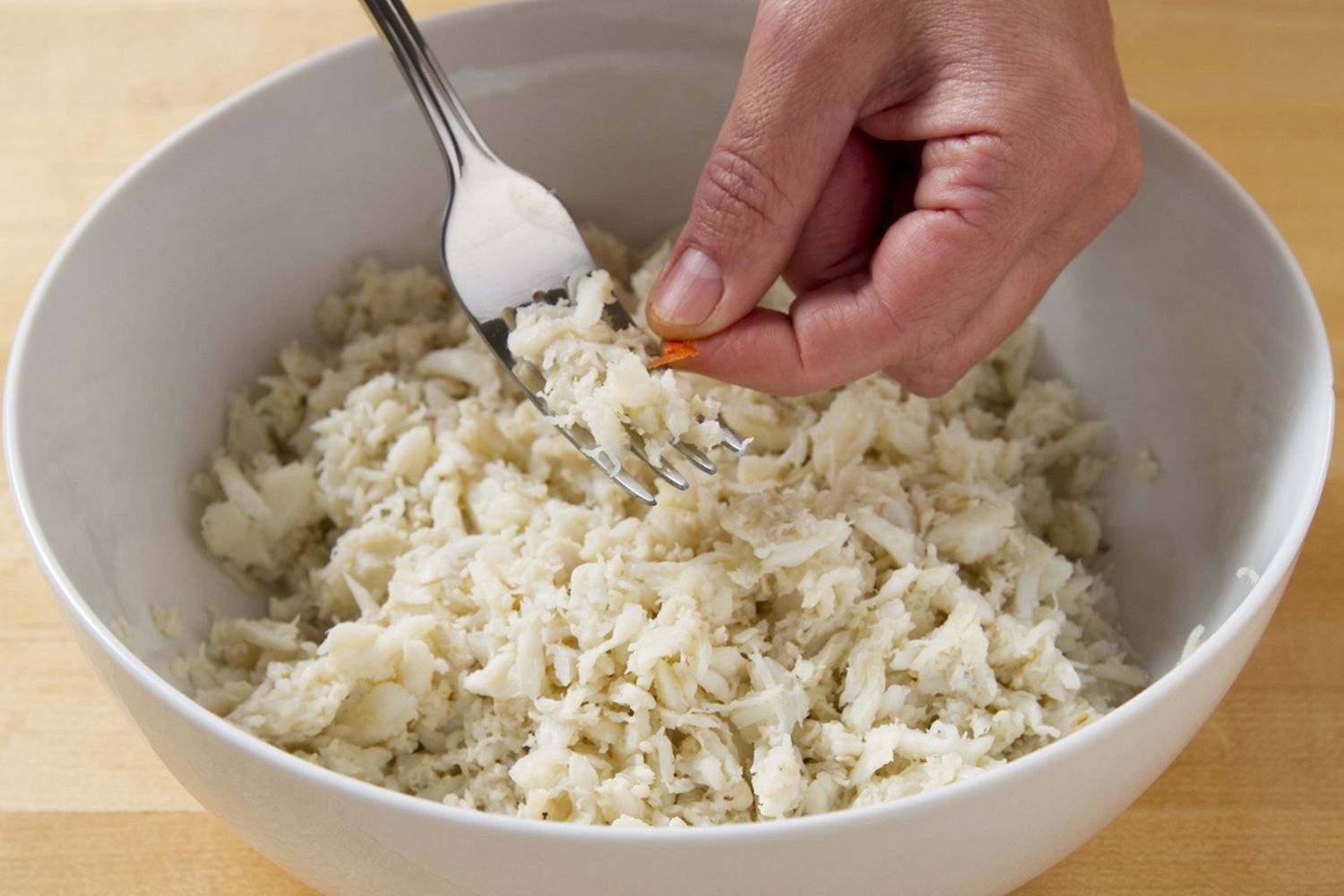 Step: 3/8
Place the egg and mayonnaise in a bowl. Mix with the mustard. Add the parsley and Worcestershire sauce. Stir well until smooth.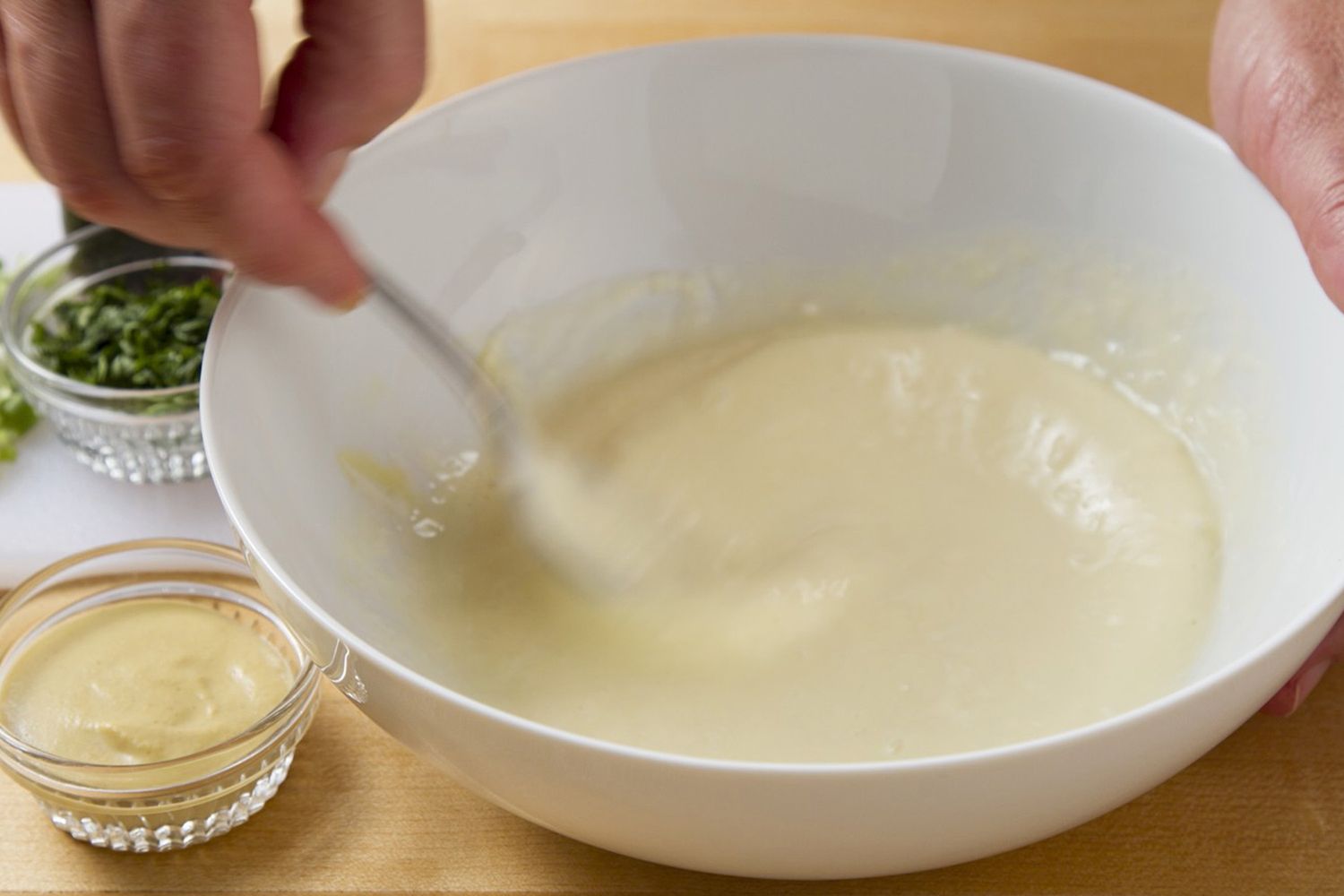 Step: 4/8
Fold the spring onions into the crab meat and mix with a spatula. The mixture should be a good shapeable consistency. If it is too soft, add some breadcrumbs.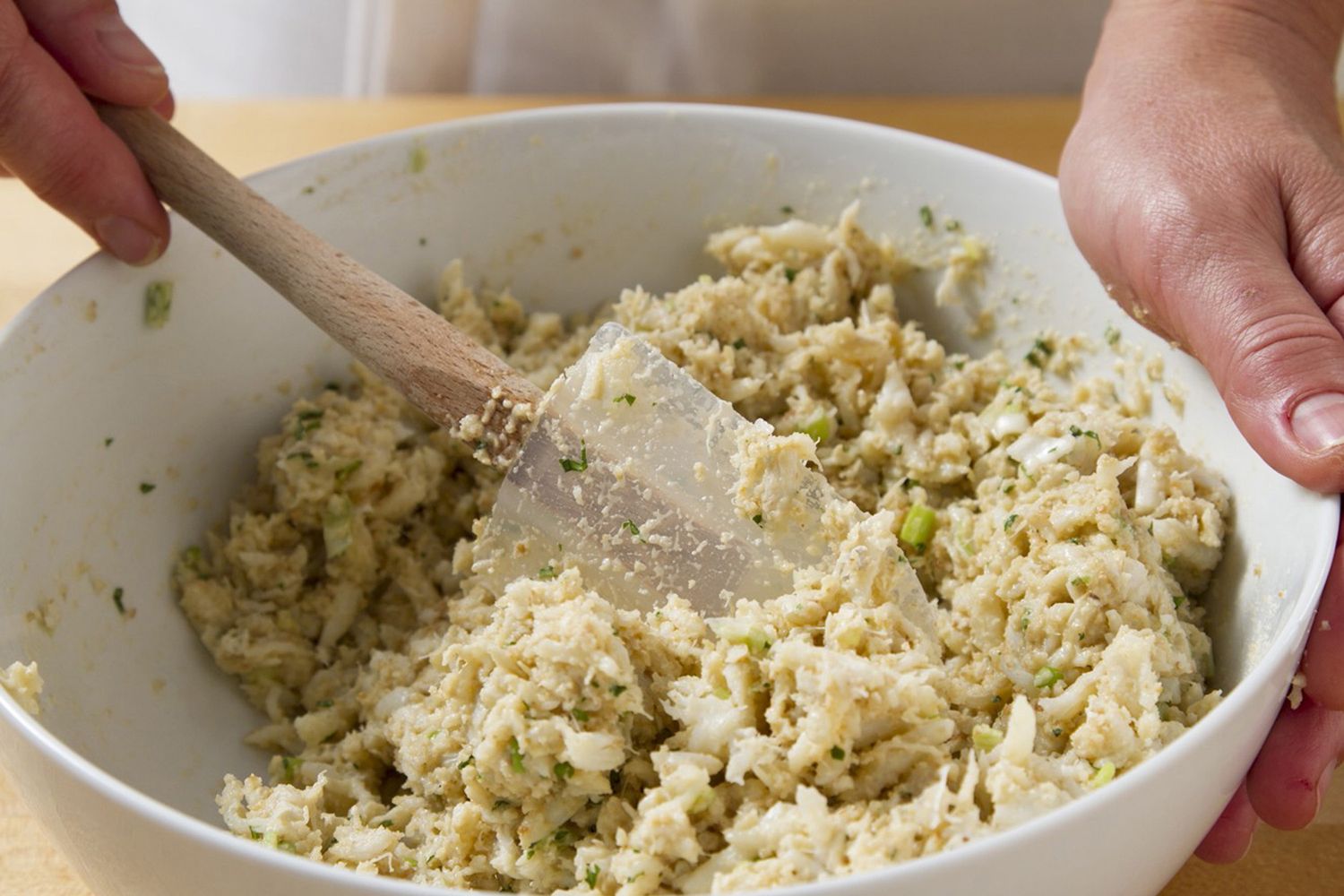 Step: 5/8
Using damp hands, remove 3 tbsp of the crabmeat and form into a little cake. Continue making the crab cakes until all the mixture is used up.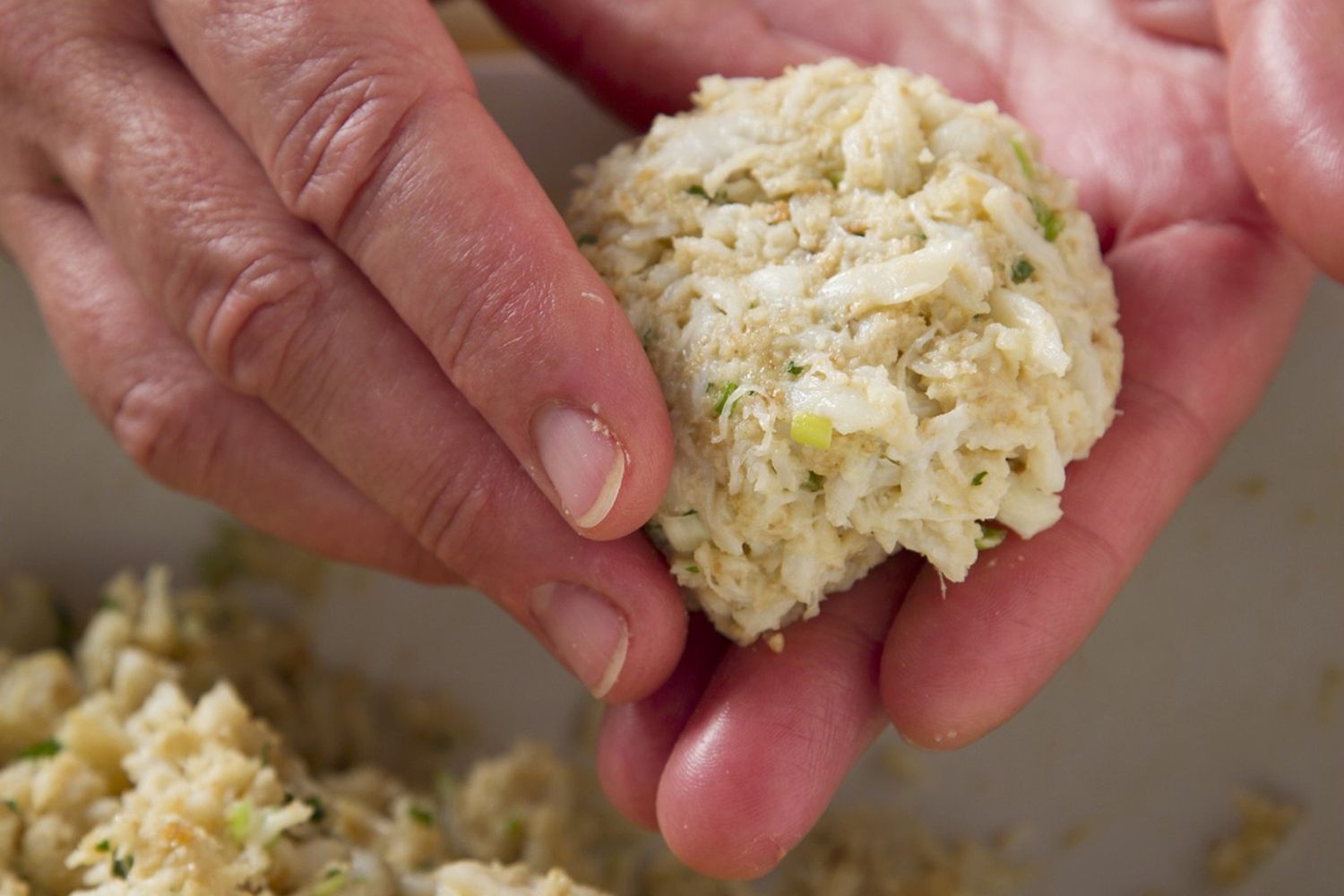 Step: 6/8
Heat the butter and oil in a non-stick pan. Add the crab cakes and fry gently for 3-4 minutes until golden brown.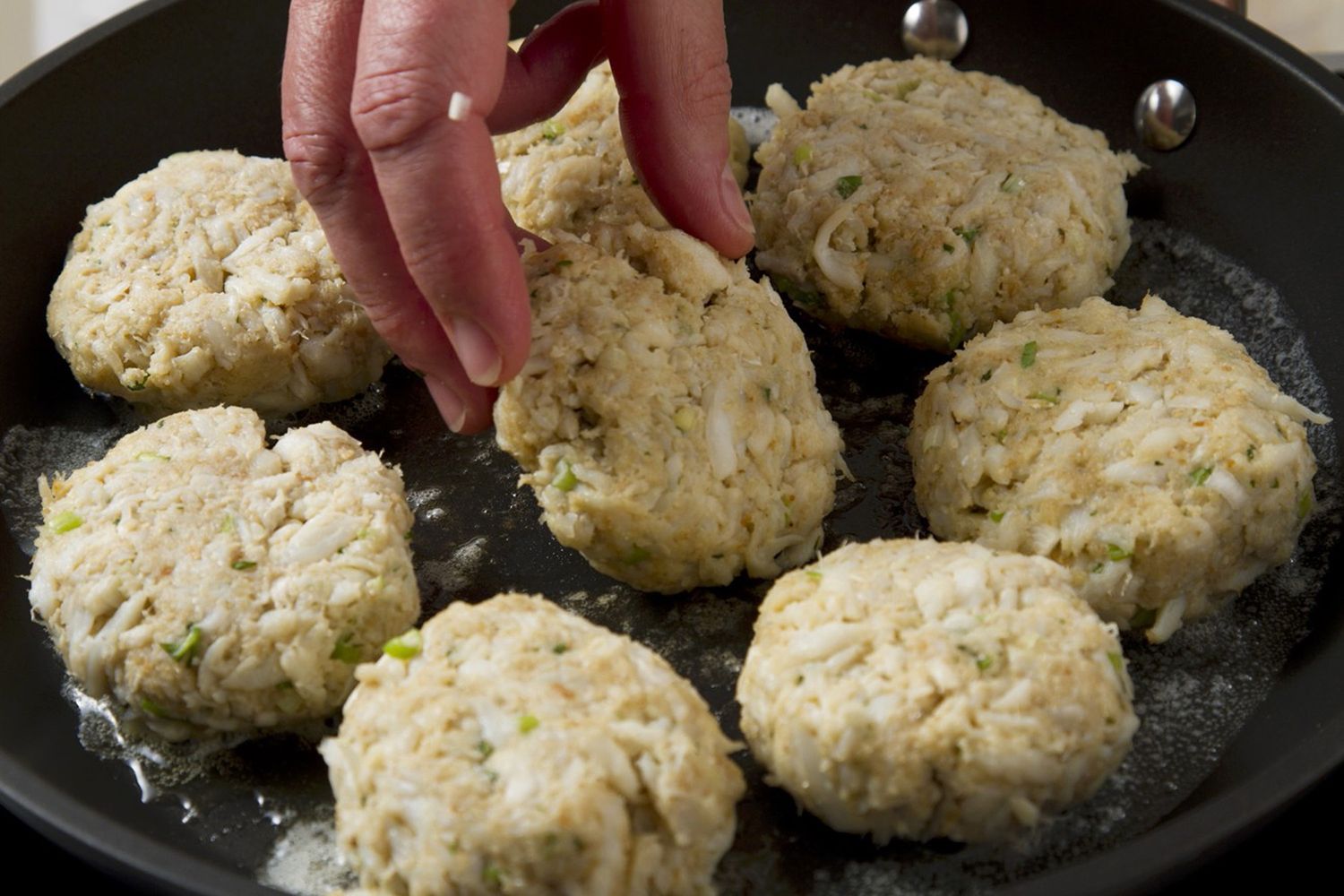 Step: 7/8
Turn with a spatula. If necessary, add more butter to the pan and fry the other side for another 3-4 minutes.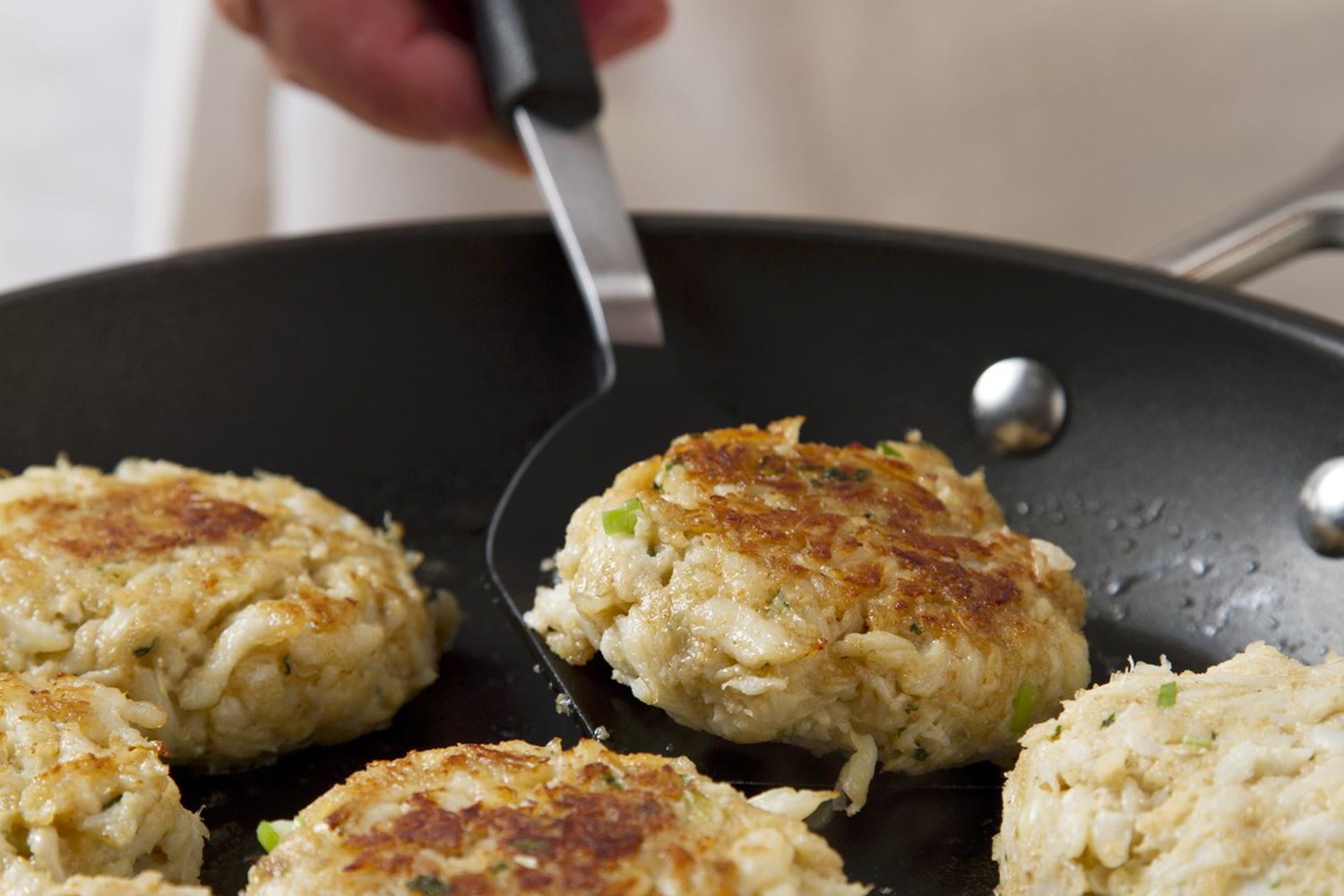 Step: 8/8
Lift the cakes from the pan with the spatula. Drain on a plate lined with kitchen paper. Serve with lemon slices.