Step: 1/12
Wash the asparagus, peel the lower third and cut off the woody ends. Cut the asparagus into 4cm pieces.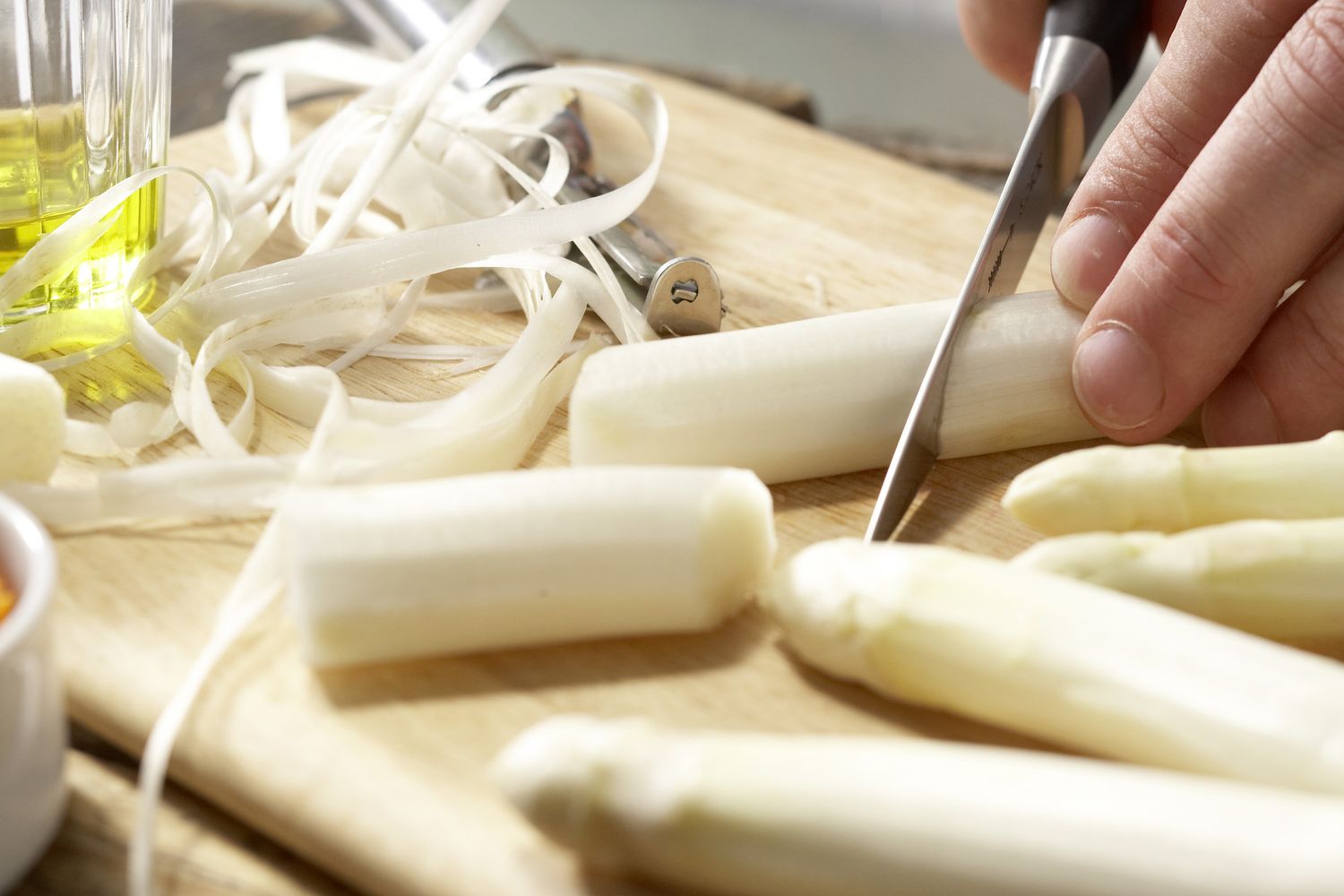 Step: 2/12
Peel the kohlrabi and the carrots. Cut into 4cm pieces.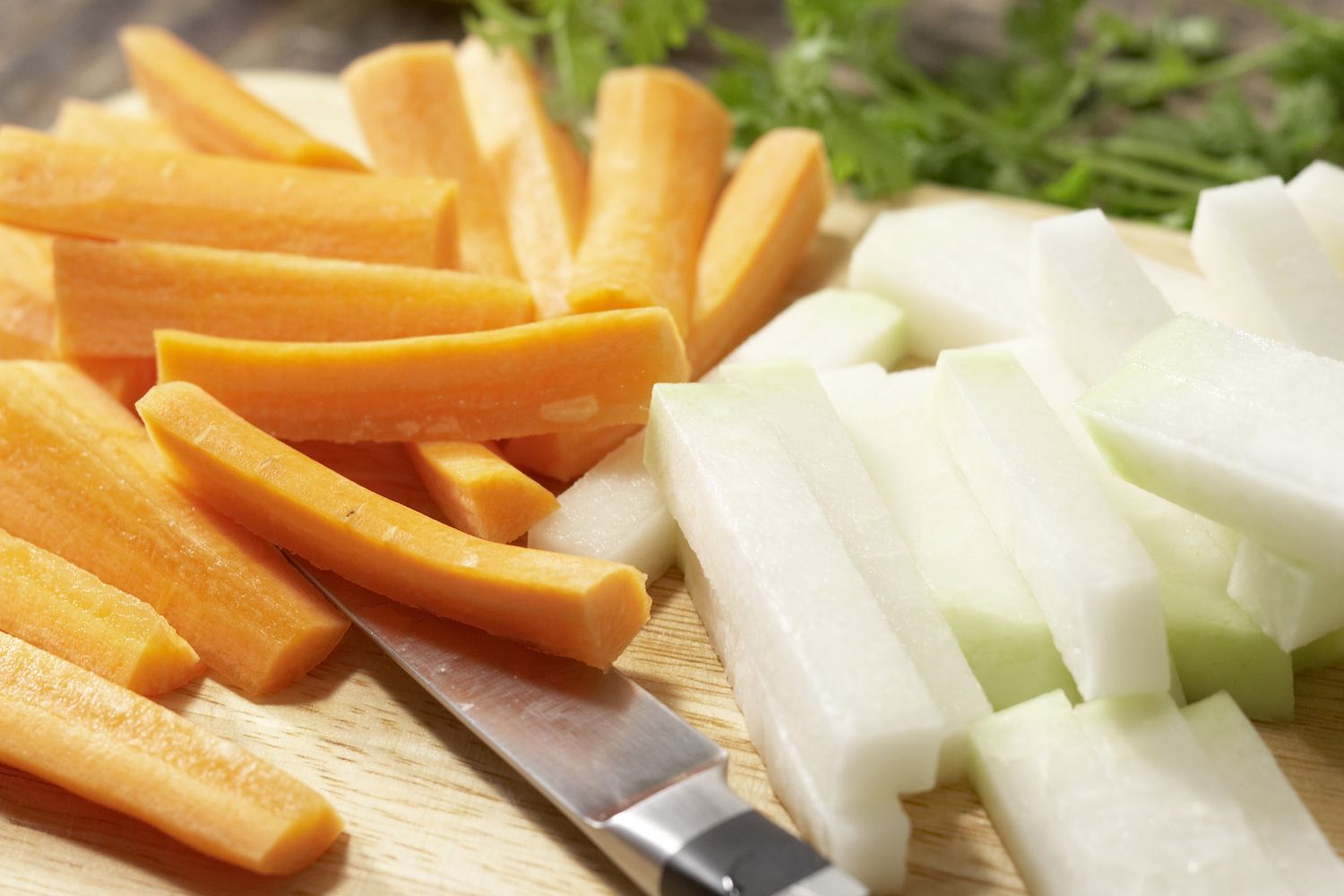 Step: 3/12
Wash the cauliflower and divide into florets.
Step: 4/12
Wash fresh morels well under cold water, then drain and clean. Add the morels to a pan of boiling water and bring to the boil. Drain well. Cut the morels into small pieces. Place dried morels in warm water, soak for 10 minutes and cut into small pieces.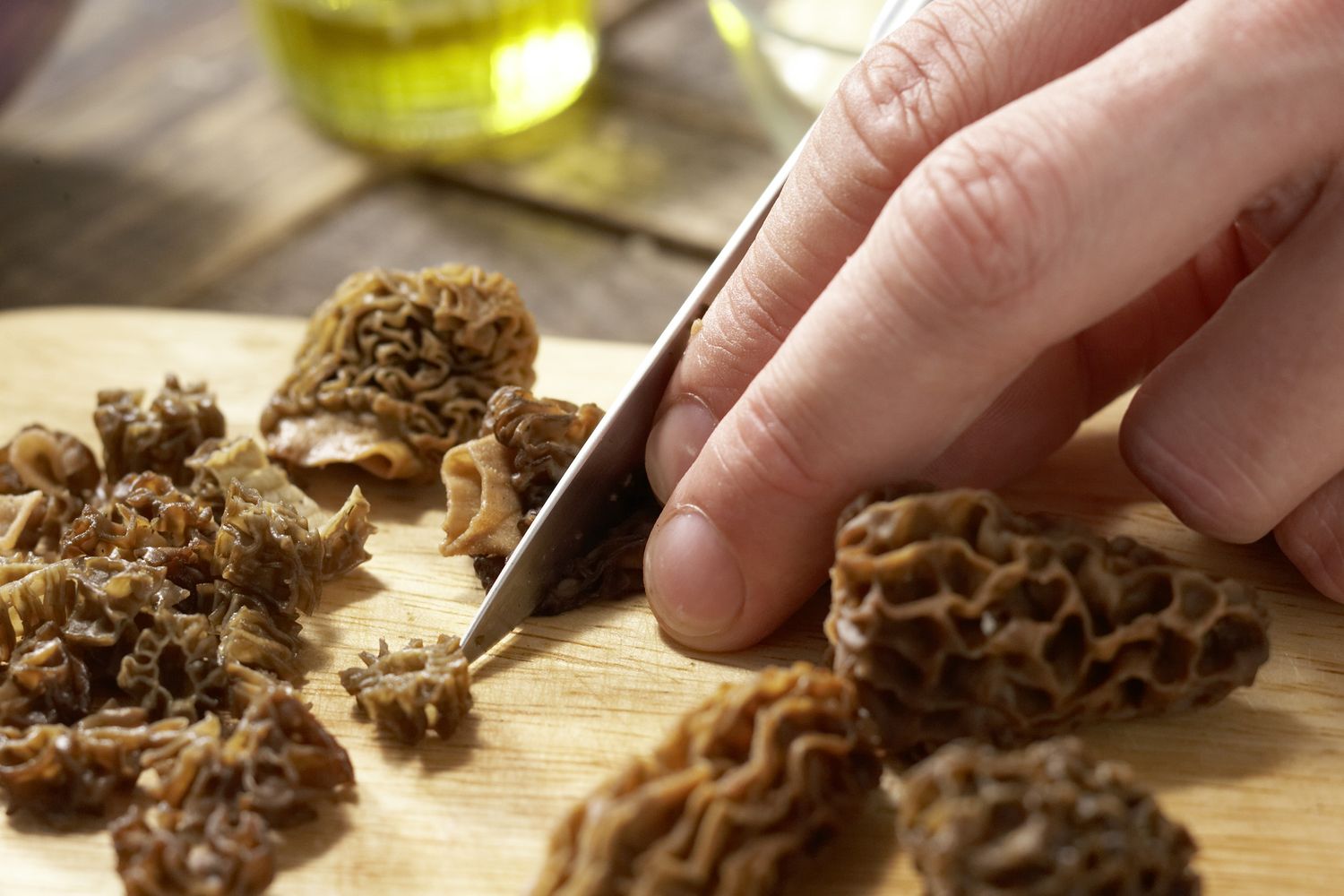 Step: 5/12
Simmer the kohlrabi and cauliflower in boiling salted water over a medium heat for 8 minutes. Drain, rinse under cold water, and drain again.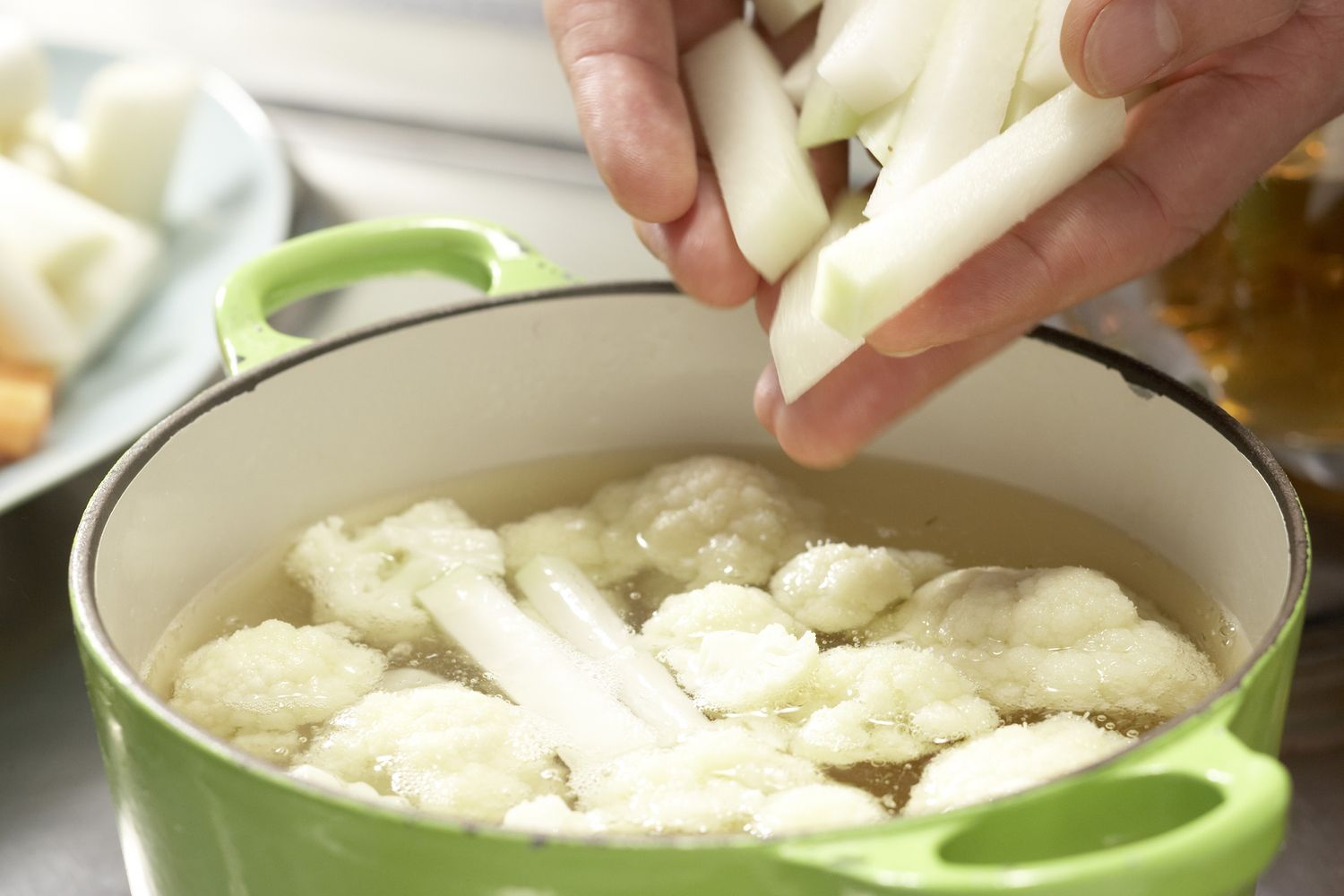 Step: 6/12
Meanwhile, bring the stock to a boil, add the asparagus and cook, covered, over a medium heat for 5 minutes. Add the carrot sticks and cook for a further 2 minutes. Add the peas and cook, covered, for 4 minutes.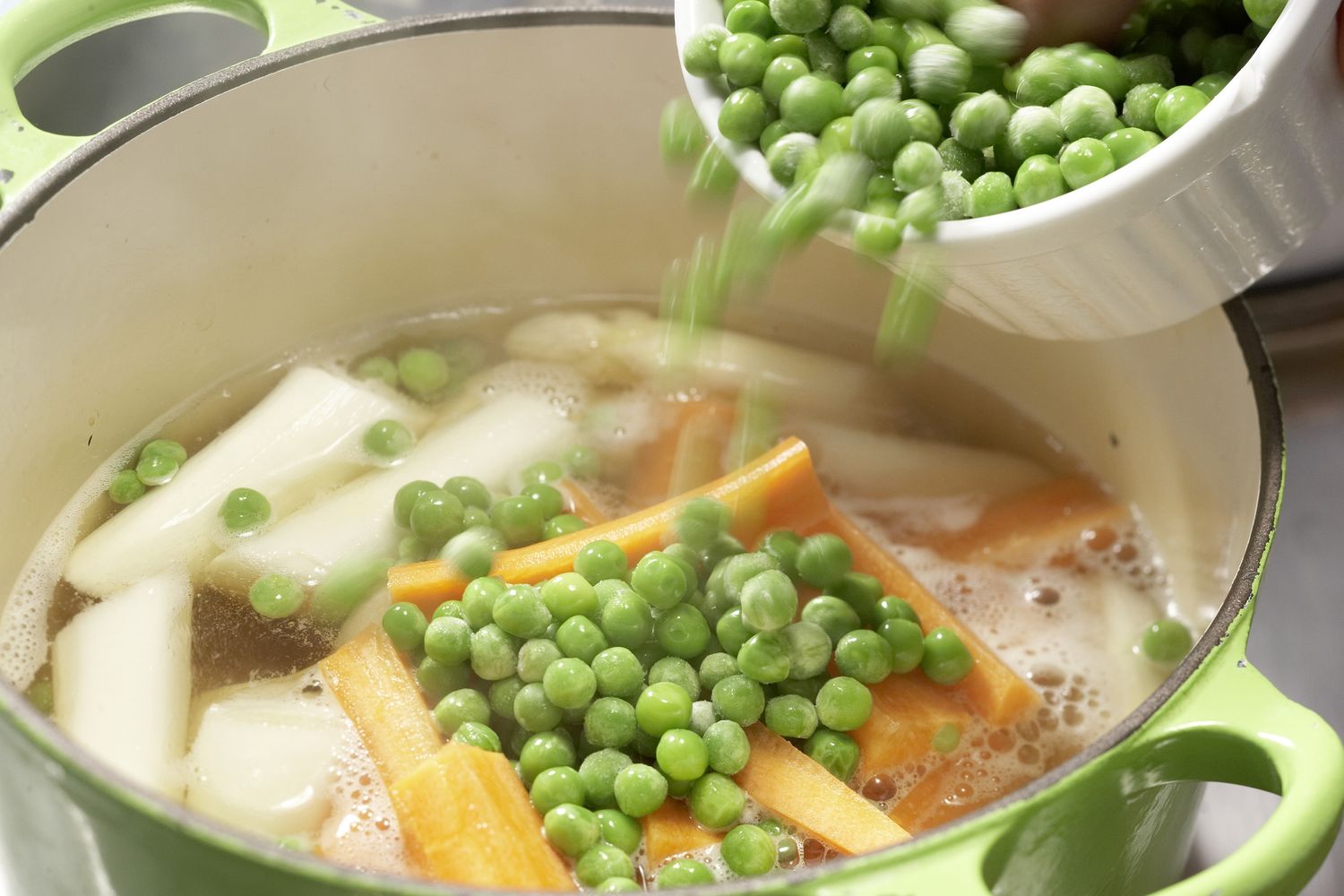 Step: 7/12
Drain the asparagus pan and collect the stock. Keep the vegetables warm.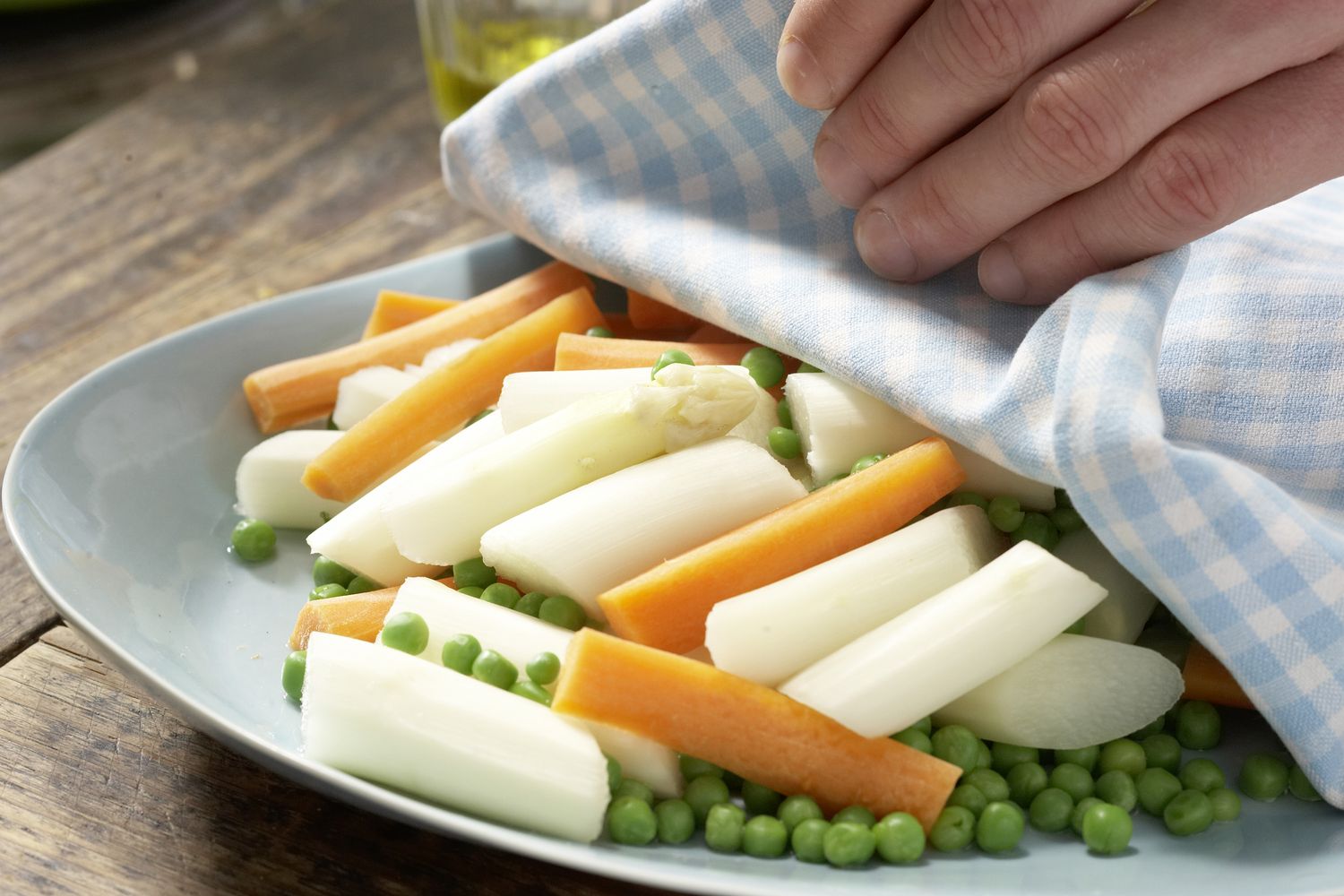 Step: 8/12
Cook the morel pieces in the reserved stock, covered, over a low heat for 4 minutes. Drain, collecting the stock, and set aside.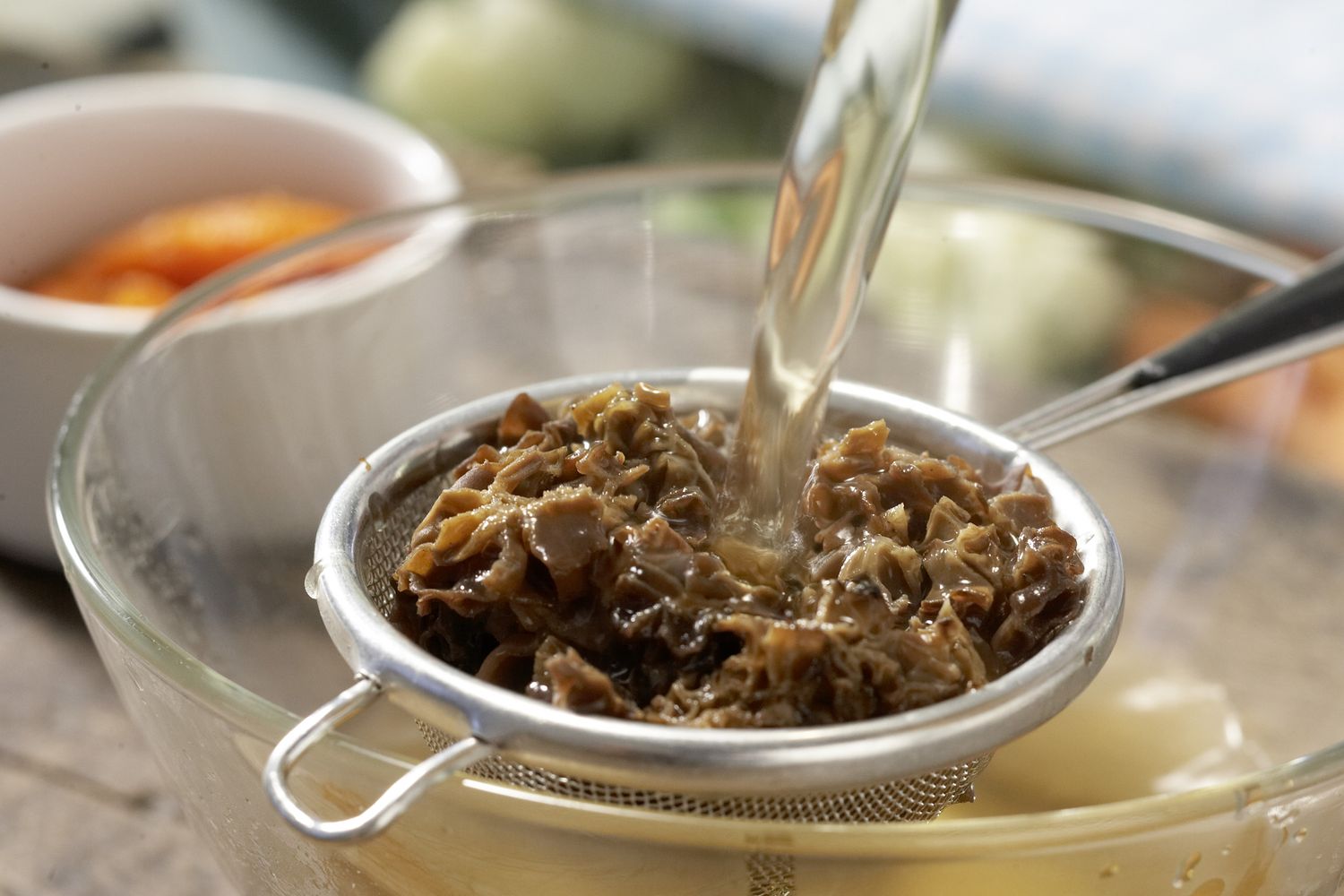 Step: 9/12
Pat dry the crab meat. Wash the chervil, shake dry and pick off the leaves.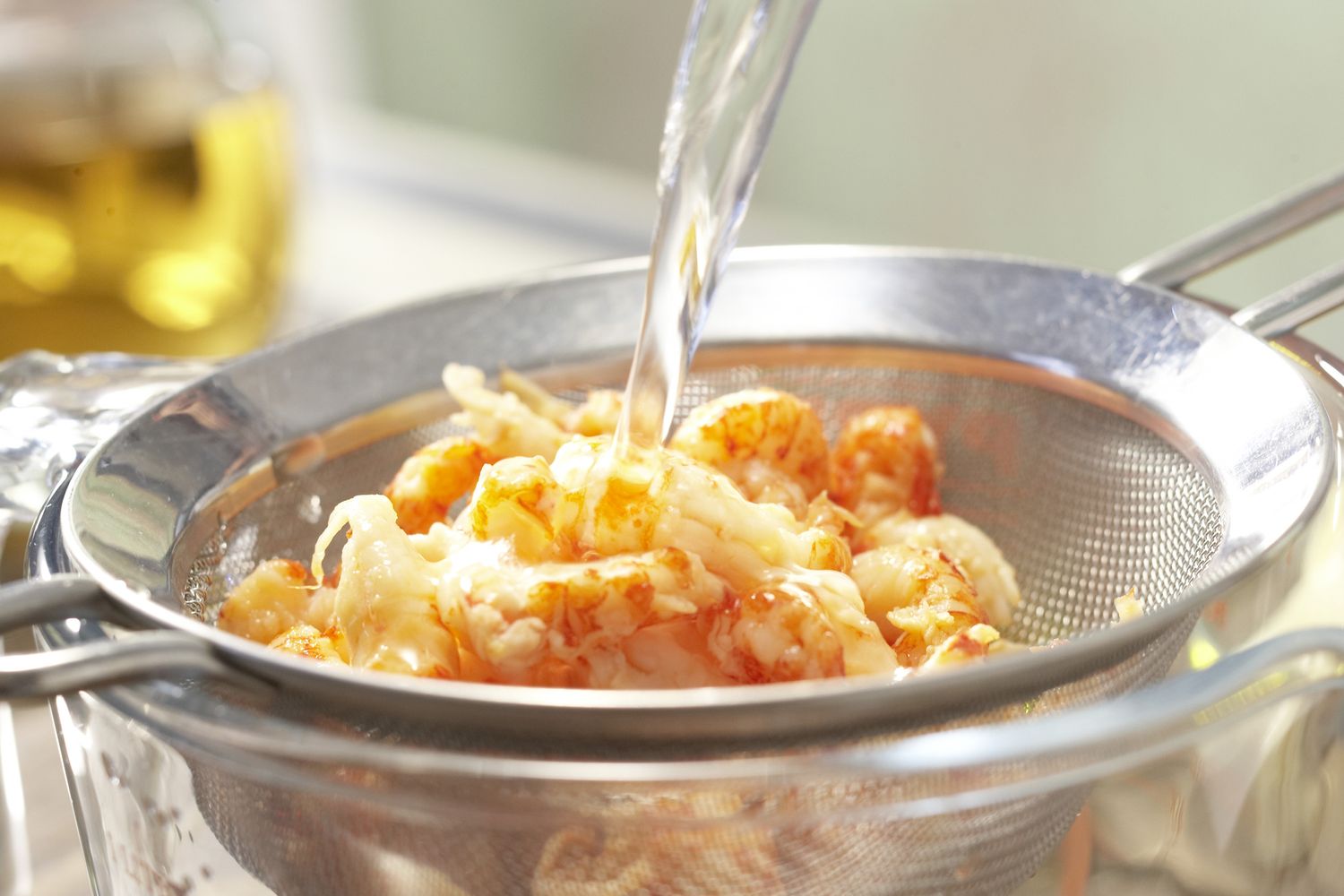 Step: 10/12
Melt the butter in a pan, add the flour and cook, stirring, for 1 minute. Gradually stir in 350ml of the reserved stock, and simmer, covered, for 5 minutes over a low heat, stirring occasionally. Add the cream to the sauce and season with salt. Add the vegetables.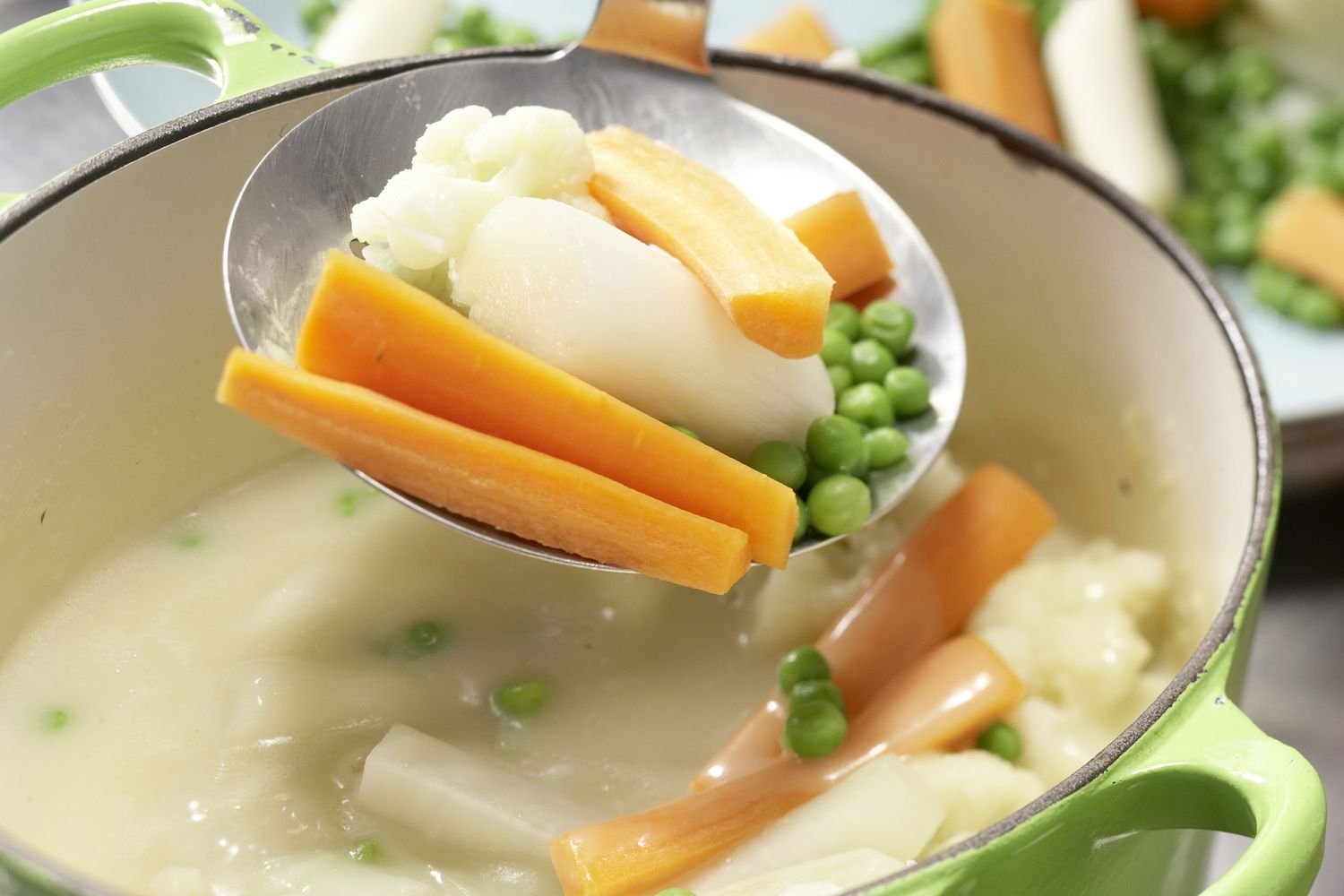 Step: 11/12
Melt the crab butter in a pan, add the crab meat and the remaining stock. Heat gently for 3 minutes.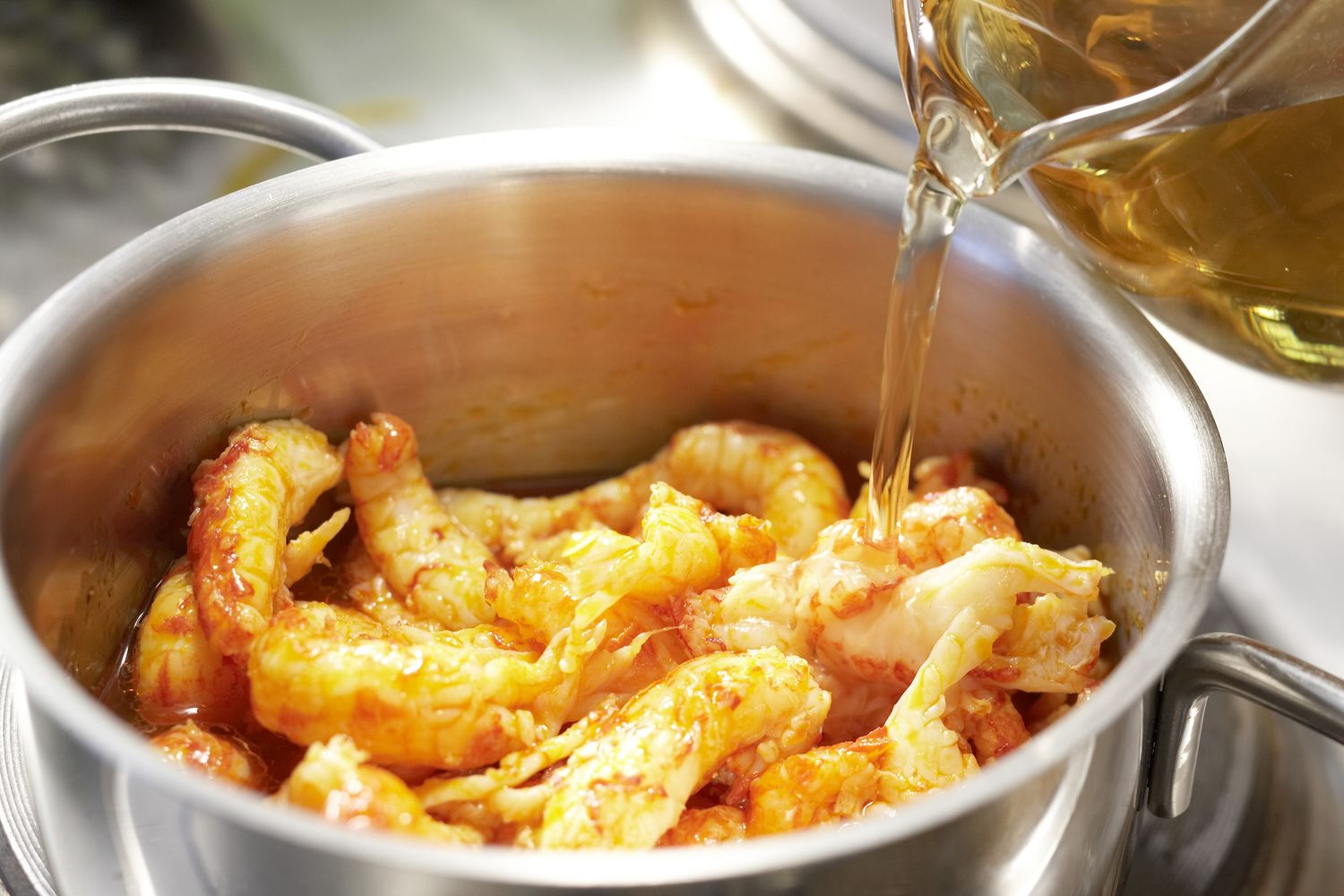 Step: 12/12
Serve the vegetables with the crab and chervil. This dish goes well with potatoes.