Step: 1/8
Cut the chicken into bite sized pieces. Mix with 1 tbsp oil and the chilli powder. Leave to marinate, covered, for at least 25 minutes in the fridge.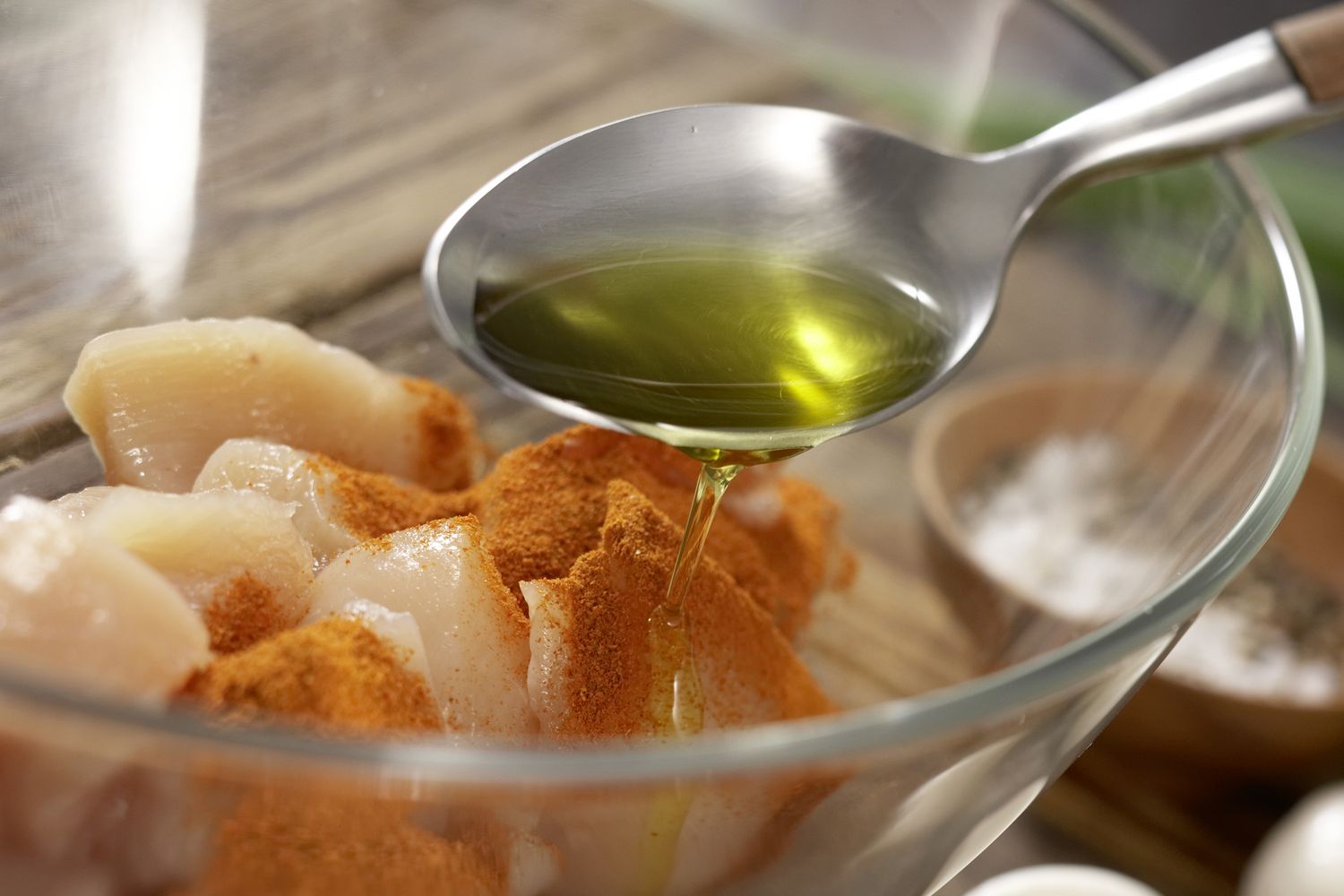 Step: 2/8
Wash the spring onions and cut into rings. Peel and finely dice the garlic and ginger.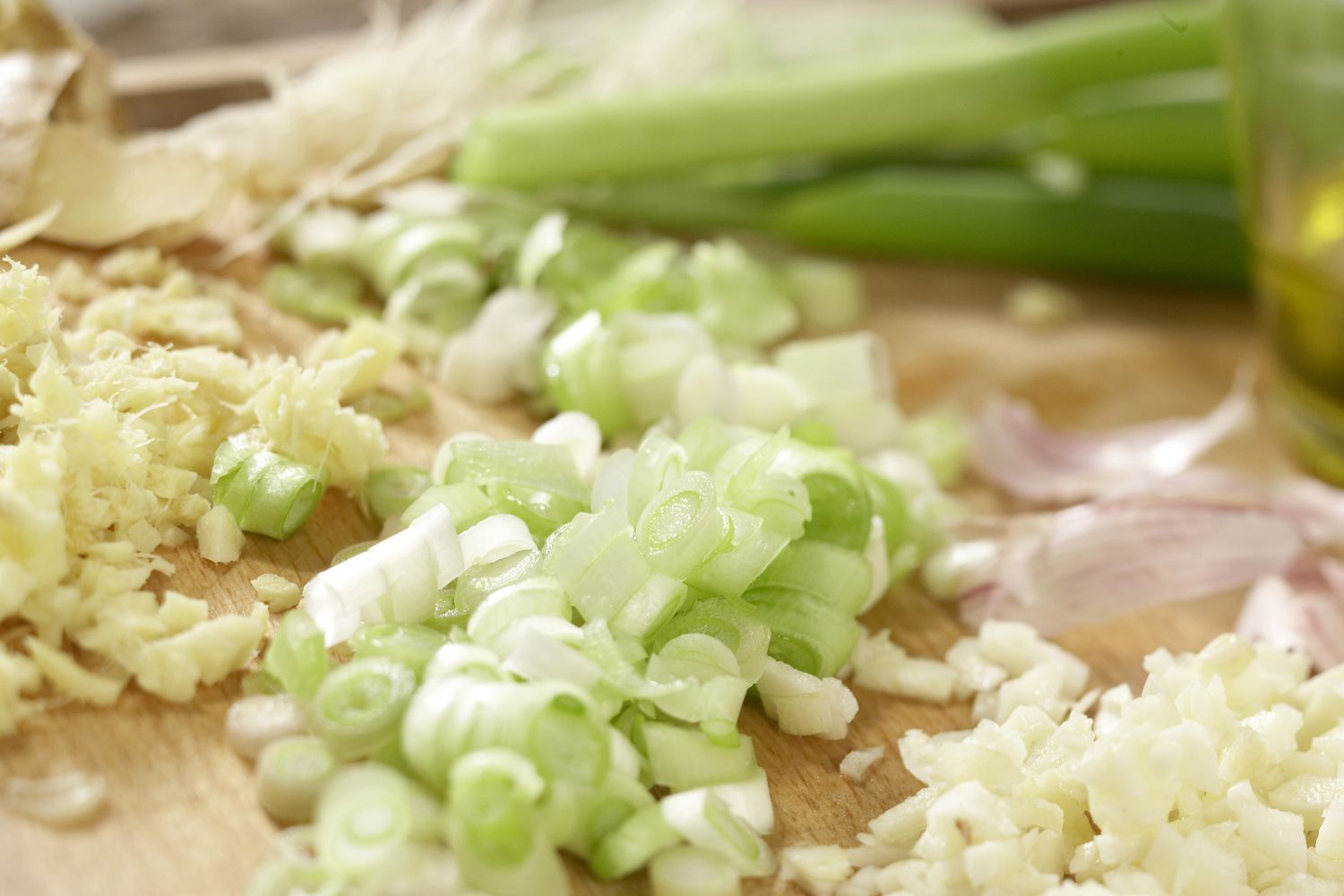 Step: 3/8
Peel the sweet potatoes and cut into 2cm cubes.
Step: 4/8
Wash and dice the tomatoes.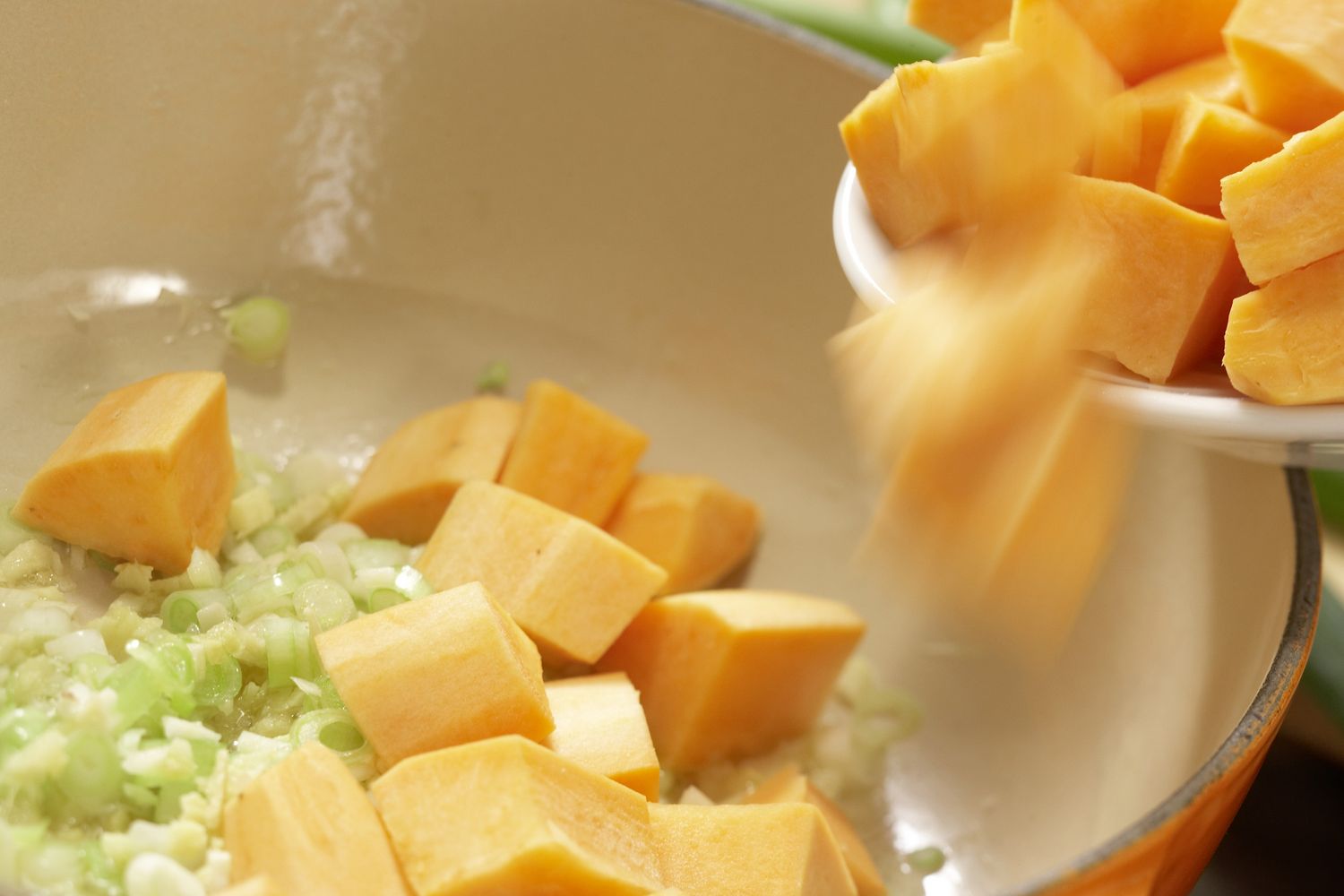 Step: 5/8
Heat the remaining oil in a pan and cook the onions, garlic and ginger over a medium heat for 2 minutes. Add the potato cubes and continue to cook for 3 minutes.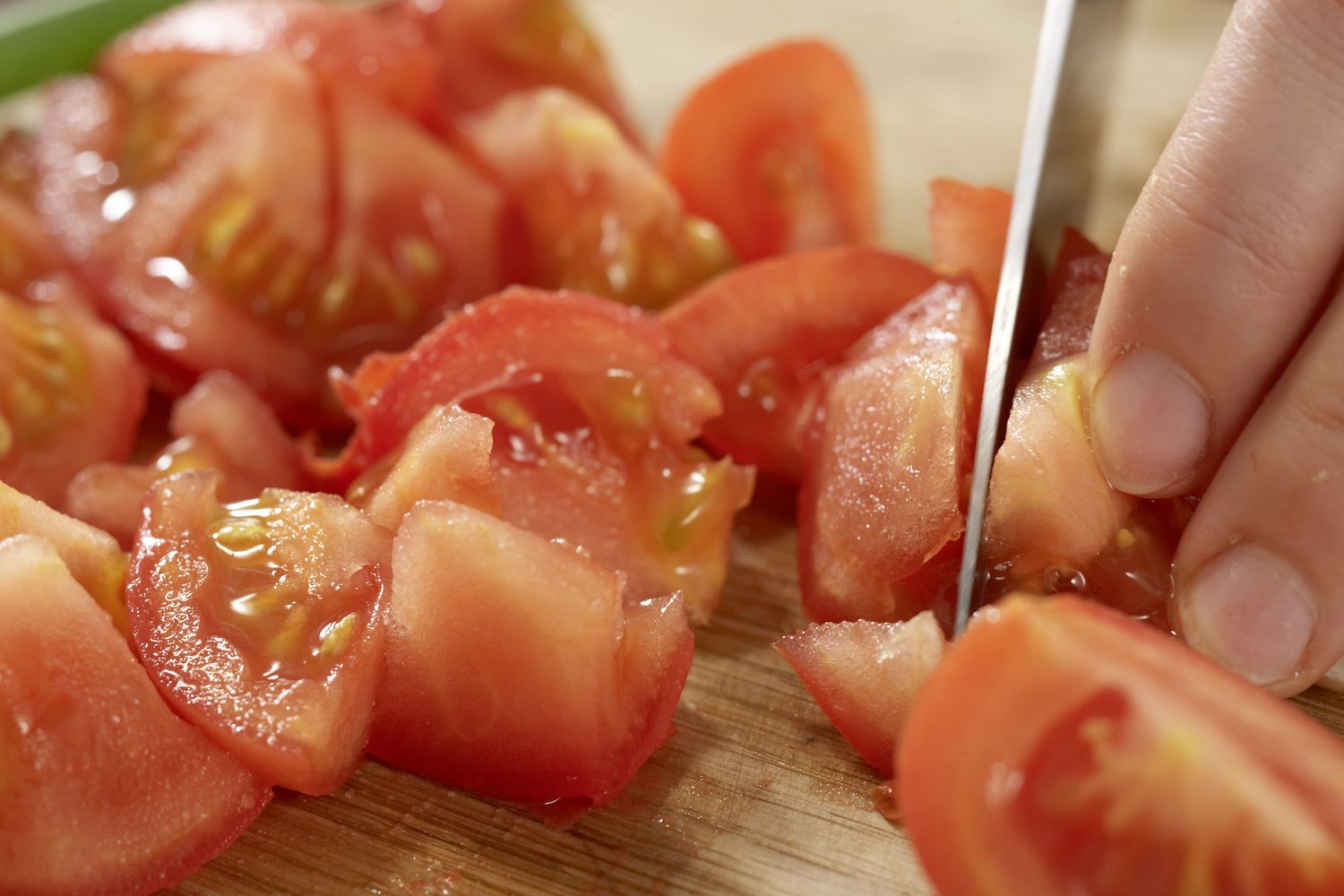 Step: 6/8
Add the tomatoes, stock and coconut milk to the pan and bring to the boil. Season with salt and pepper and simmer, covered, over a medium heat for 20 minutes.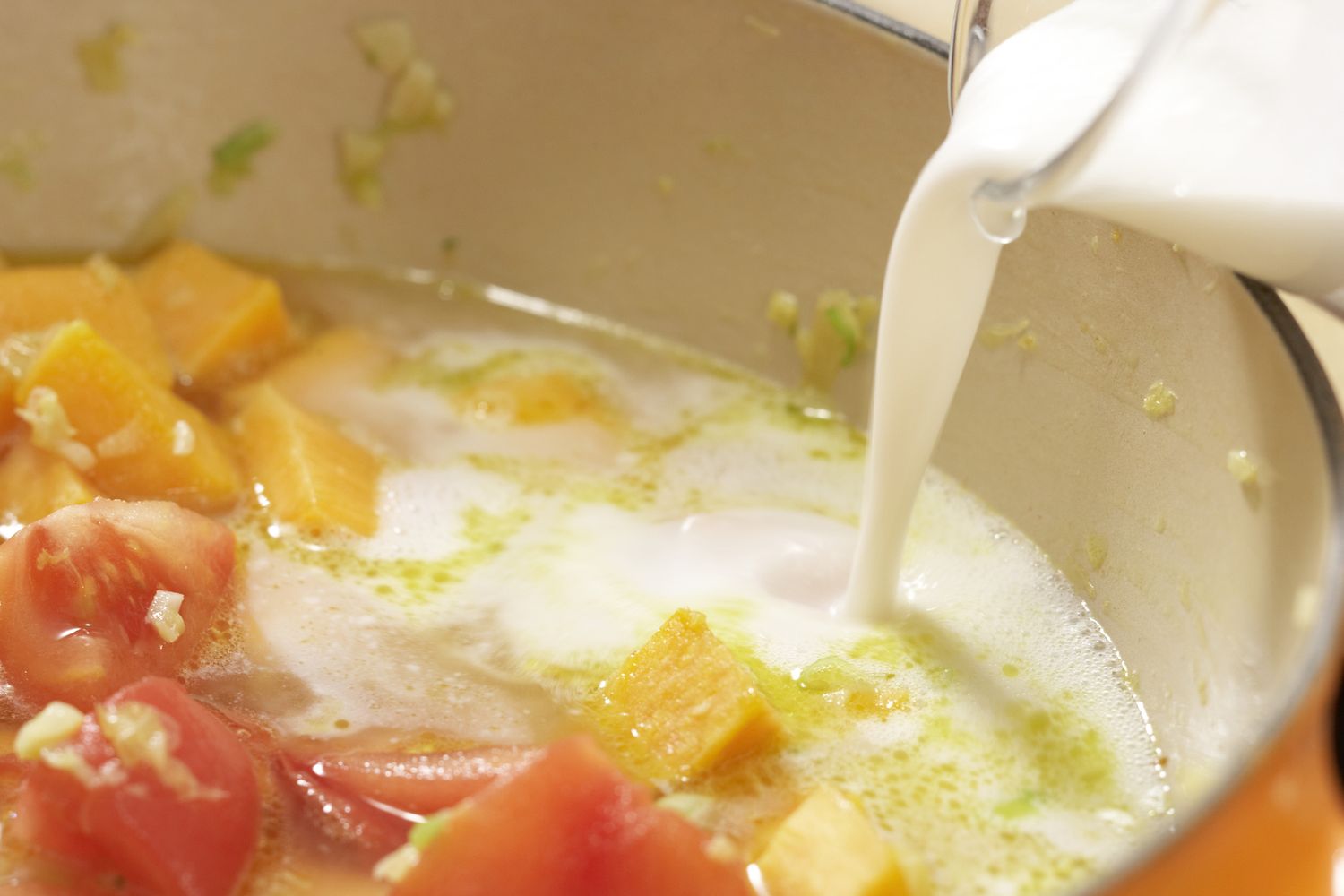 Step: 7/8
Fry the chicken over high heat for 4-5 minutes until coloured on all sides, then season with salt.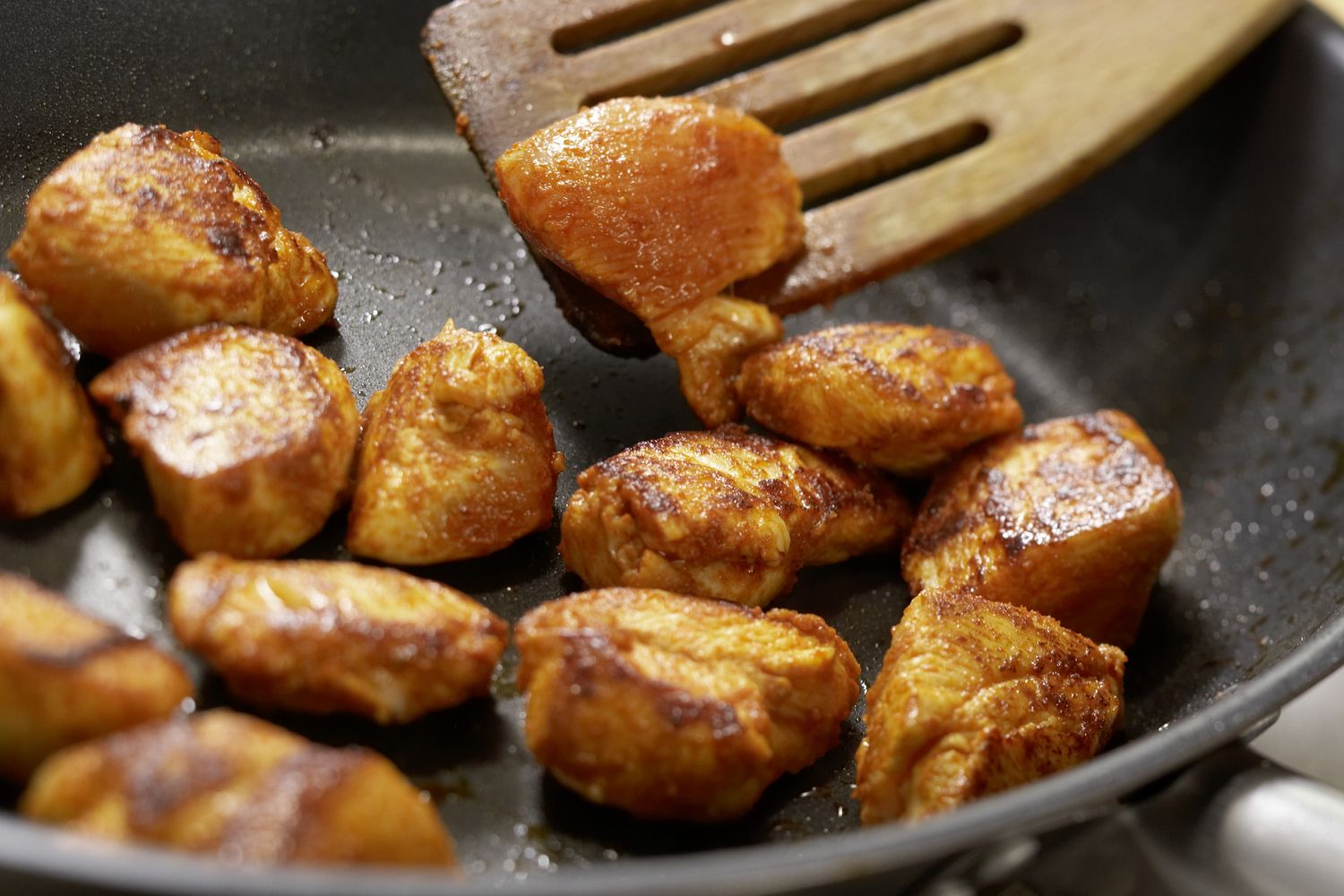 Step: 8/8
Juice the lime. Wash the coriander and shake dry. Finely blend the soup and season with lime juice. Add the chicken to the soup and garnish with coriander.