Step: 1/5
Wash the tomatoes, cut out the stalks in a v-shape and cut into slices. Then chop roughly, place in a bowl and season with a little pepper.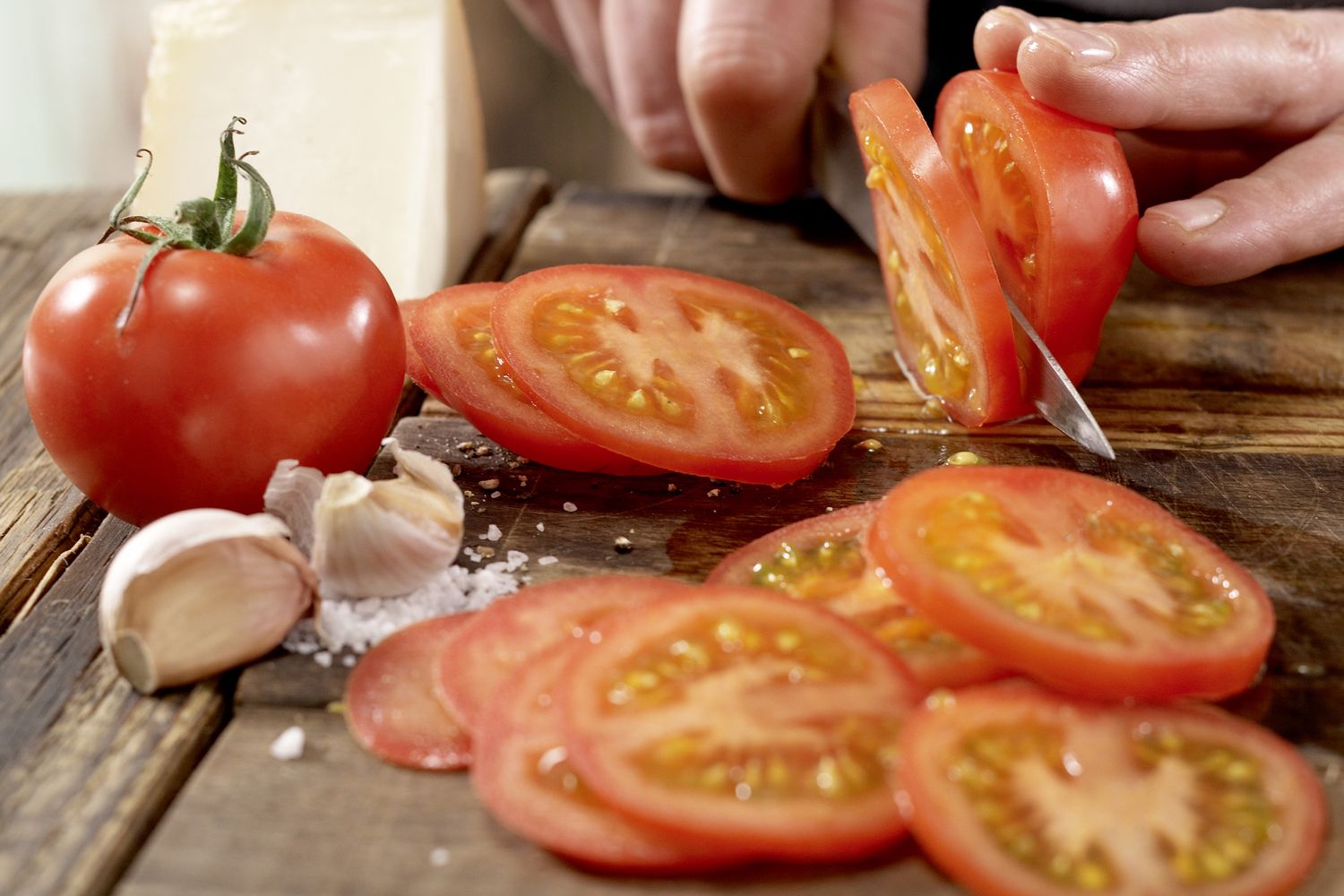 Step: 2/5
Cut the bread into 12 slices and toast under a hot grill 1 1/2 to 2 1/2 minutes on each side, depending on the desired degree of browning.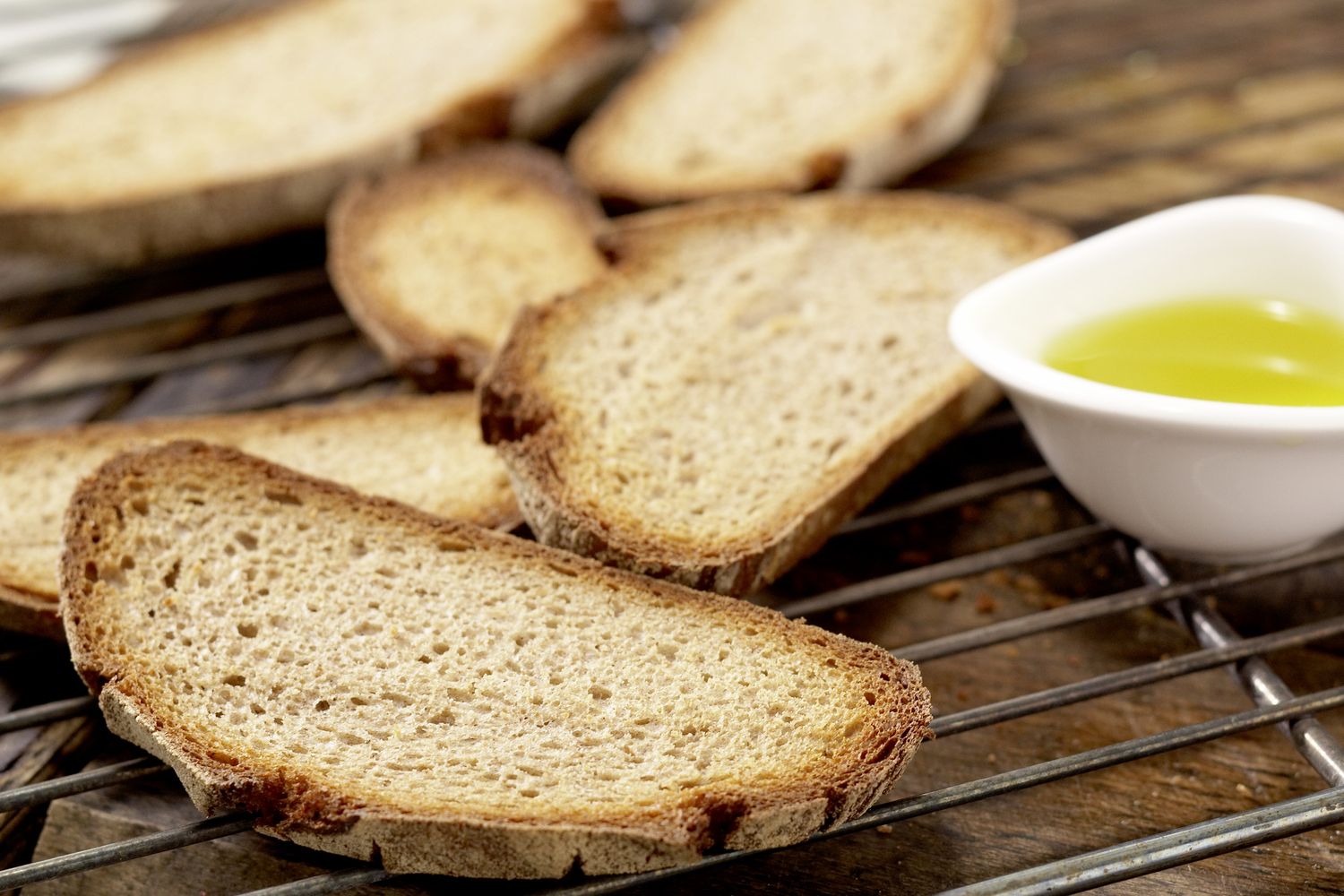 Step: 3/5
Peel the garlic and rub it on one side of each bread slice. Add the remaining garlic to the tomatoes.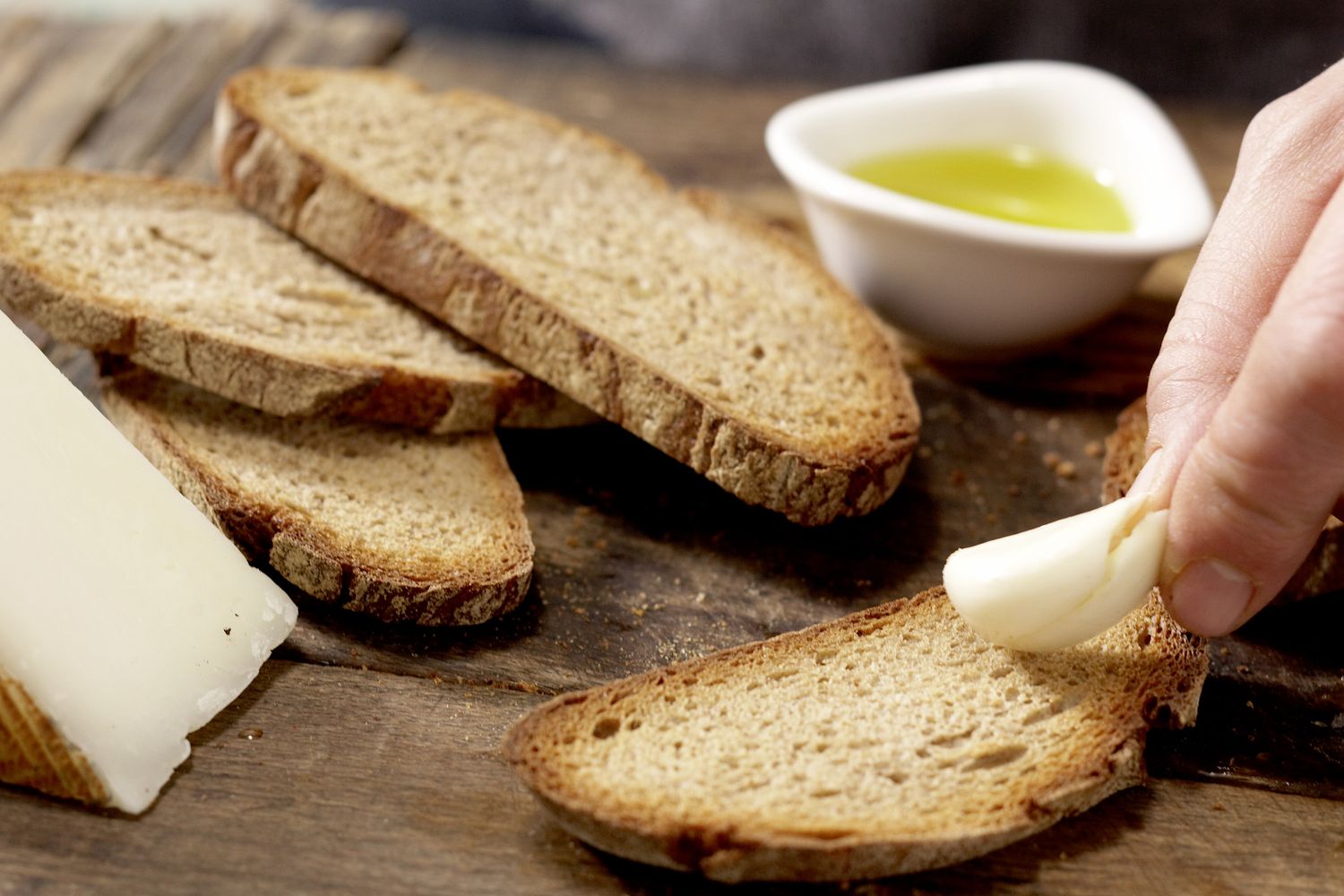 Step: 4/5
Slice the manchego cheese with a vegetable peeler and cut the Serrano ham into fine strips.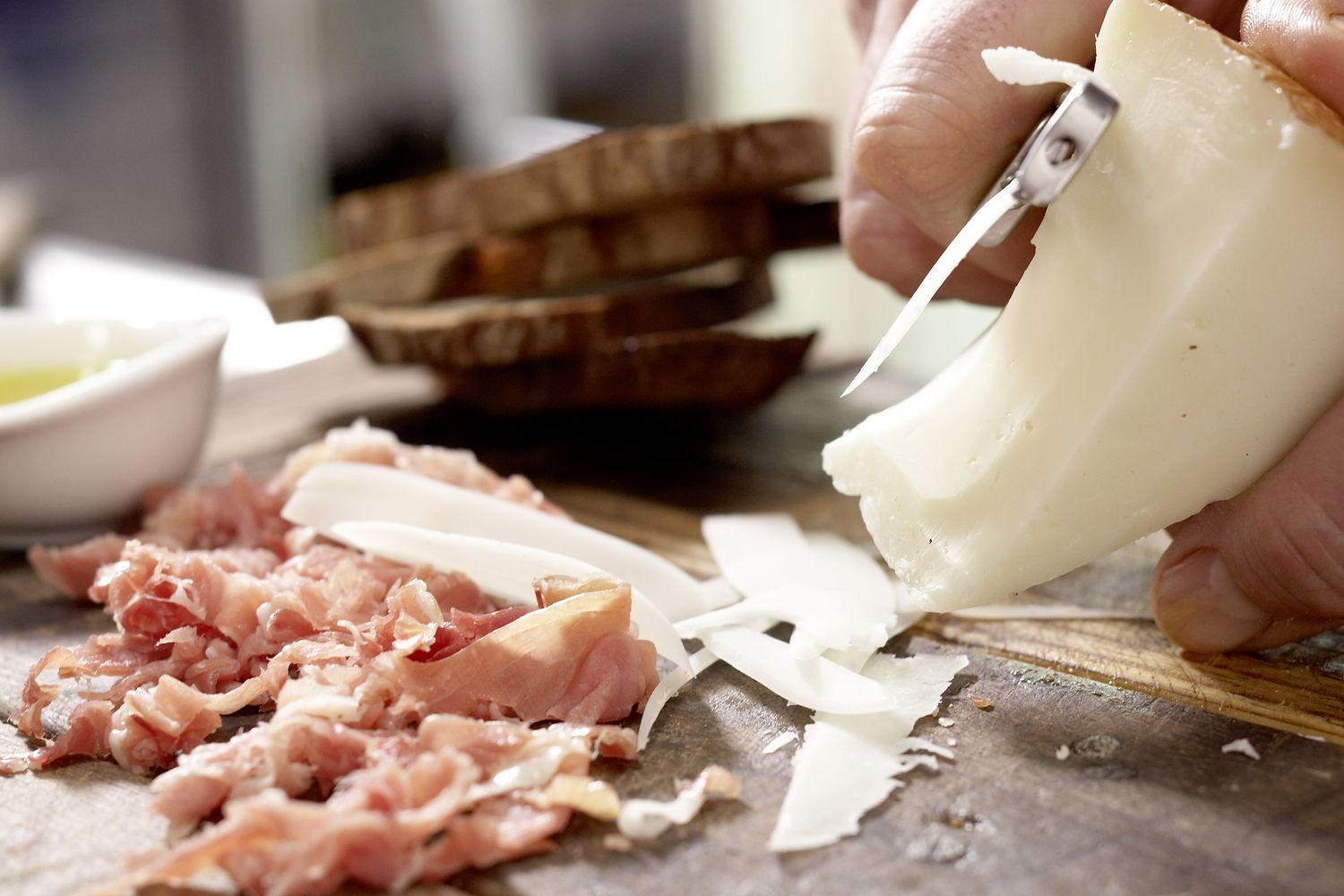 Step: 5/5
Arrange the tomato mix with olive oil, sea salt, cheese, ham and the bread slices on the table. To serve, put some tomato mix on a bread slice, sprinkle it with olive oil and season with a little salt. Add cheese or ham on top as desired.