Step: 1/15
Preheat the oven to 200°C (180°C fan, gas 6). Cut the neck of the duck and halve it; set the offal aside. Divide the duck into 8 pieces, detaching the breast bones. Peel and cut the onions into 8 pieces. Spread the offal, neck and onion on an oiled, deep baking tray. Roast in the oven for 40 minutes, turning occasionally.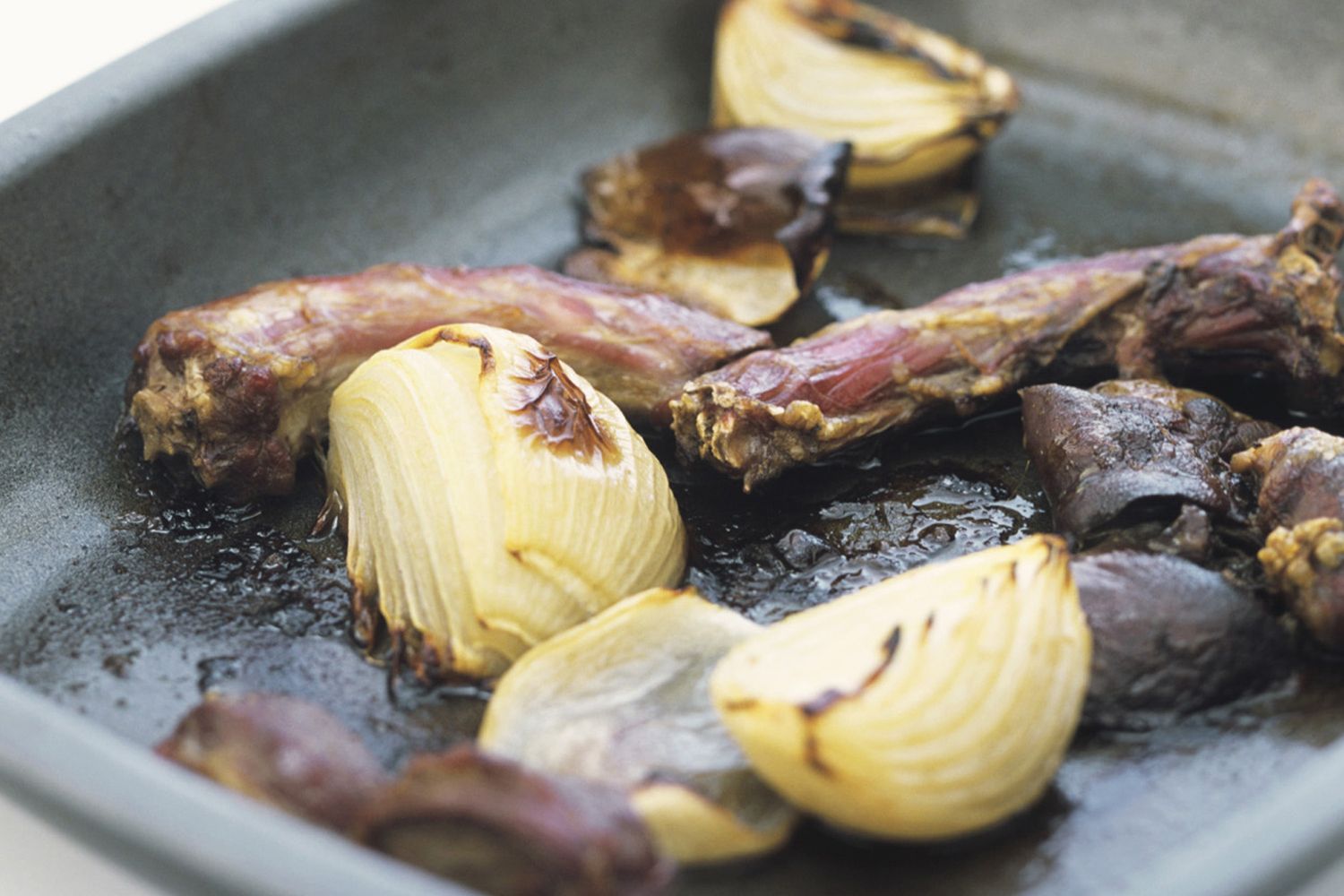 Step: 2/15
Wash the celery and cut into pieces.
Step: 3/15
Wash the leeks and cut into rings.
Step: 4/15
Place both on the baking try and roast briefly. Pour in about 1l water and dissolve the roasting fat. Add the peppercorns and bay leaf and cook in the oven for another 1 hour. Pour the stock through a sieve lined with a cloth.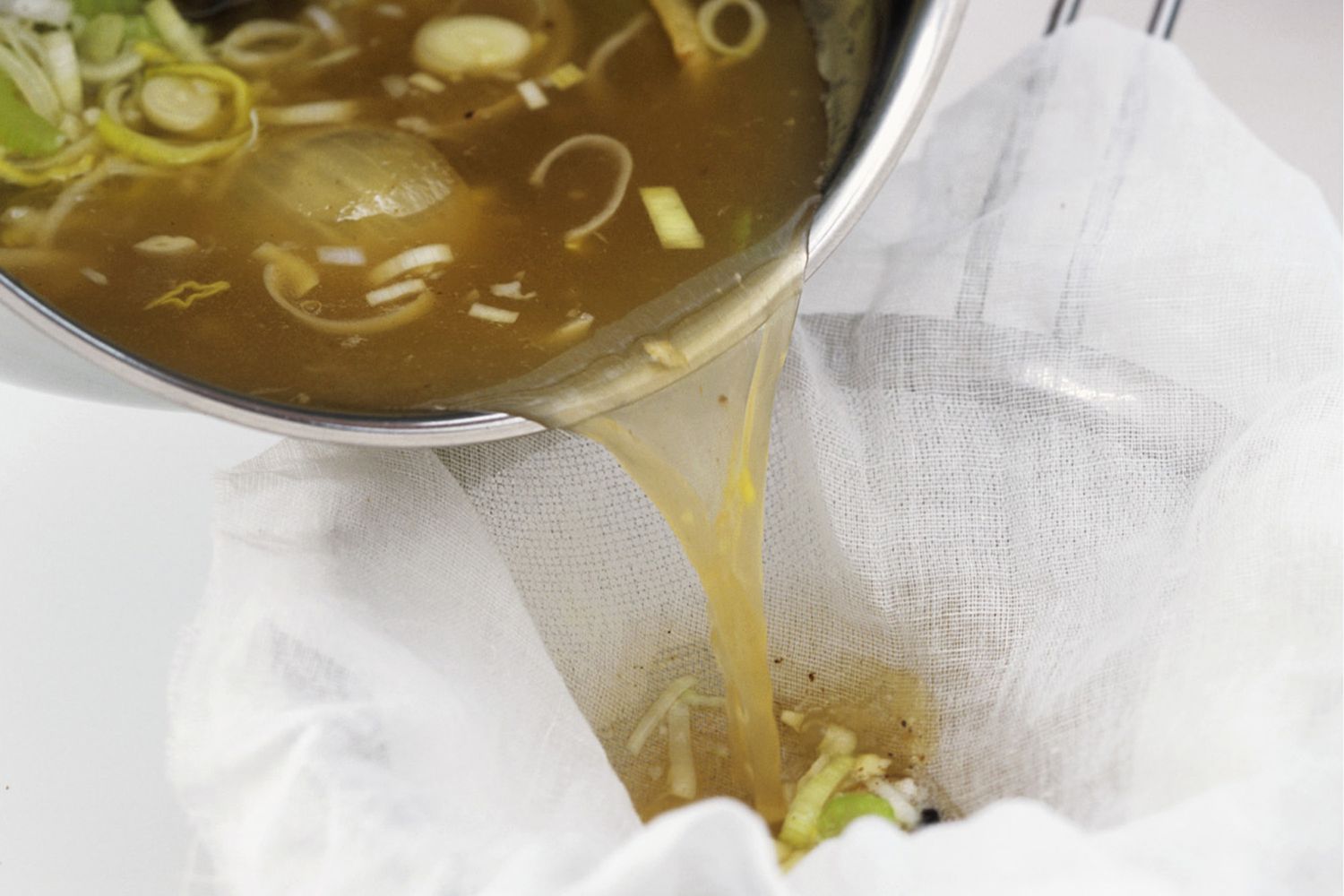 Step: 5/15
Drain well.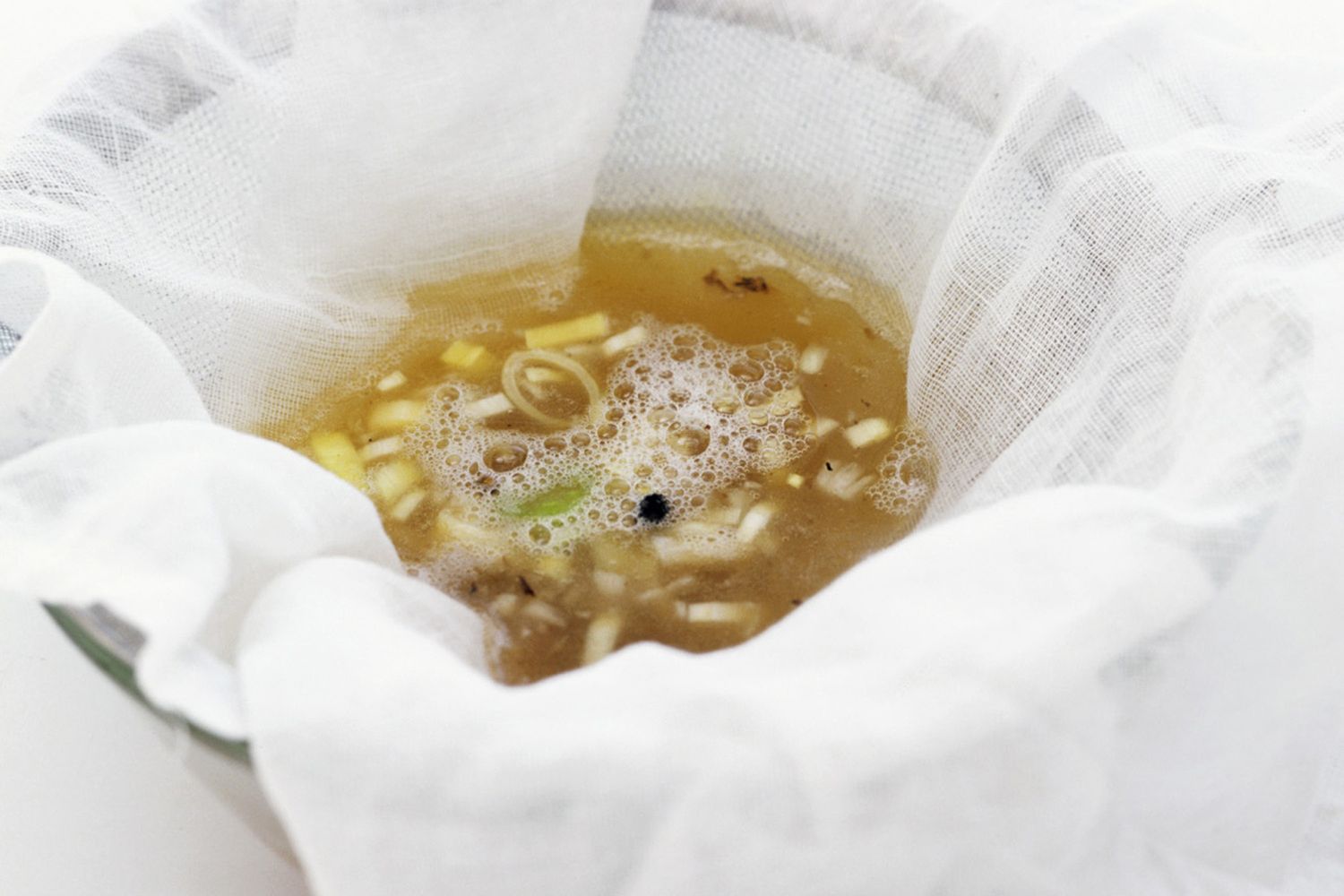 Step: 6/15
For the tajine, cover the dried apricots with hot water and allow to soak for 2 hours.
Step: 7/15
Peel the onion and chop finely.
Step: 8/15
Peel and finely grate the ginger.
Step: 9/15
Drain the apricots and cut into small pieces.
Step: 10/15
Saute the onions in 1 tbsp oil, add the apricots and the ginger, turmeric, cinnamon and saffron. Mix in the parsley and season with salt and pepper. Allow to cool.
Step: 11/15
Spread half of the mixture onto the duck pieces and rub well into the meat. Let the duck marinate for 30 minutes.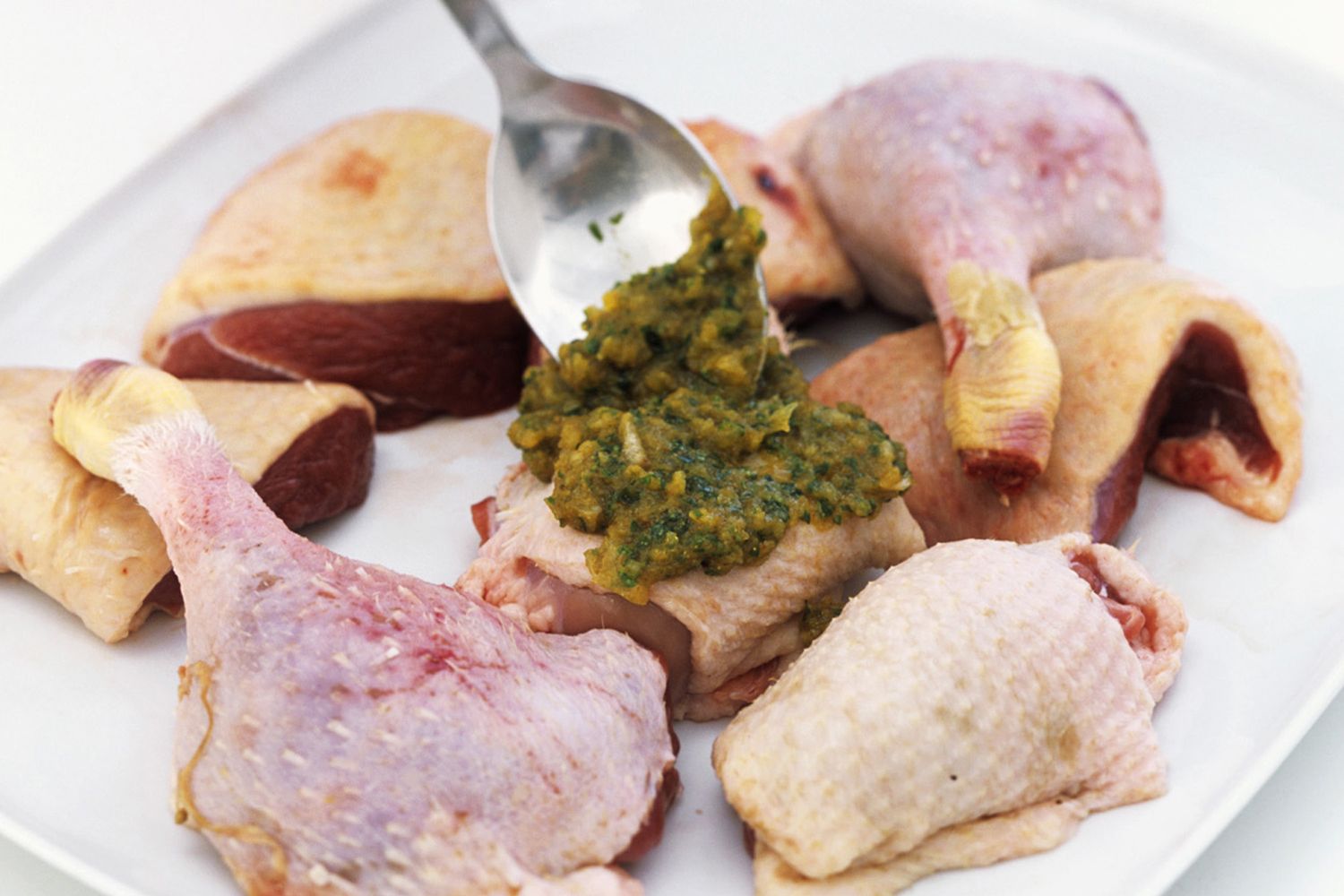 Step: 12/15
Meanwhile, wash and quarter the quince and put in water to prevent browning. Peel and finely dice the carrots. Peel and dice the potatoes. Braise the duck pieces in the hot clarified butter until browned on all sides. Remove and place in a tajine dish.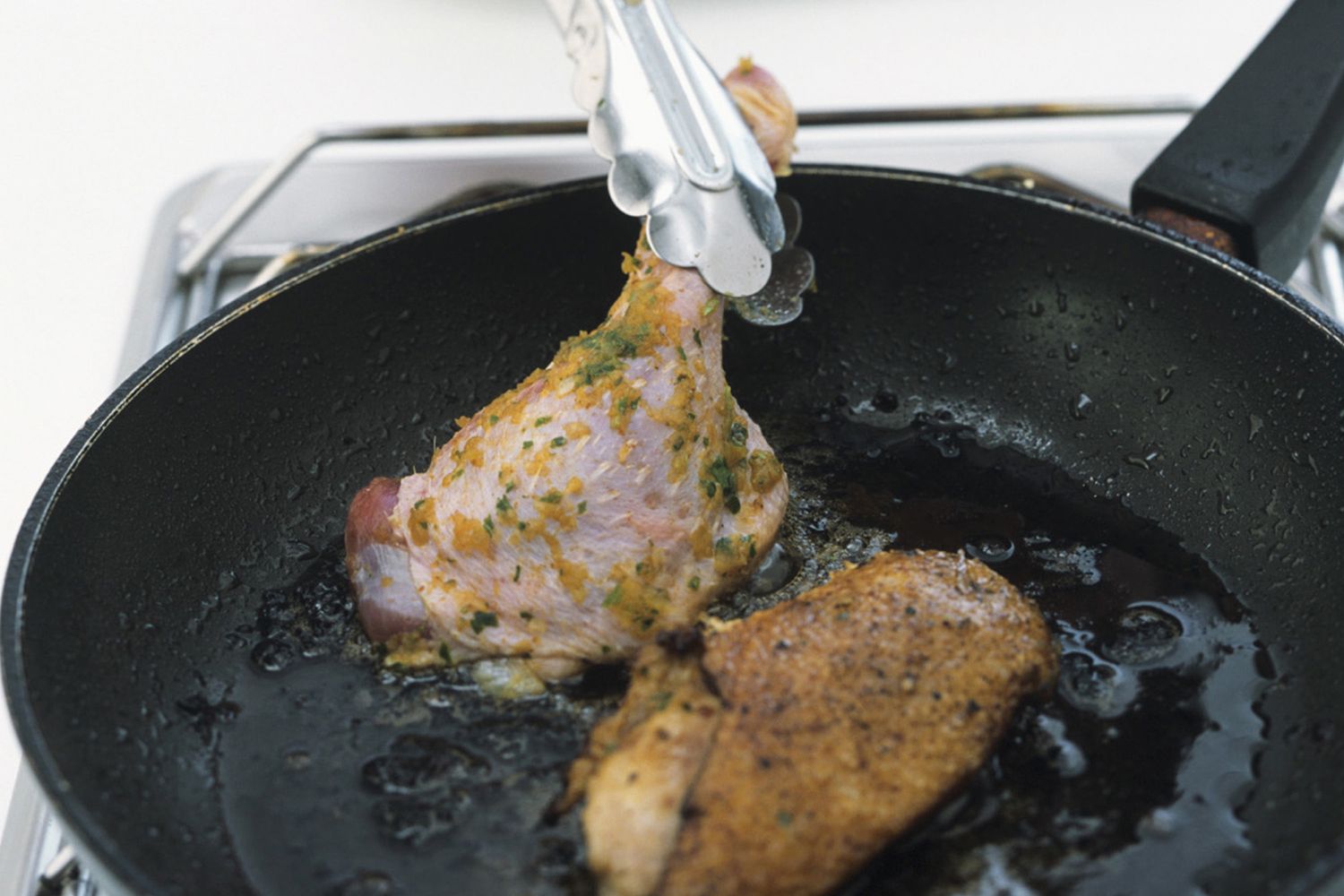 Step: 13/15
In the same pan, fry the remaining marinade, then add the carrots and stir together.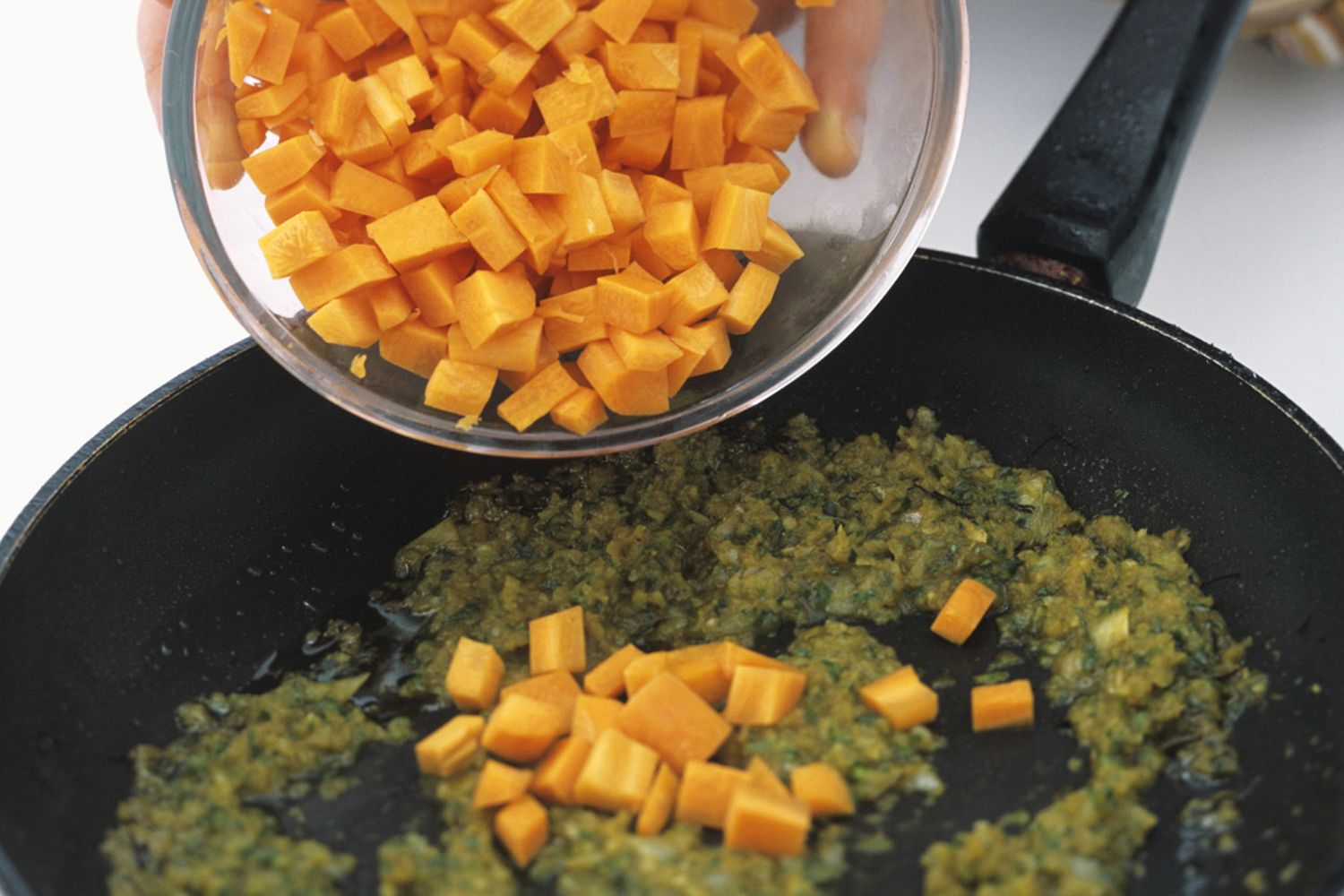 Step: 14/15
Add the potatoes and the quince. Halve the mini figs and mix in. Season with salt and pepper, pour in some duck stock and bring to the boil. Spoon over the duck pieces in the tajine, cover and cook over a medium heat for 45 minutes. If necessary, add a little stock. Add the honey and coriander, cover and cook the tajine for 15 minutes until done.
Step: 15/15
Season the tajine and add some spices. Serve with rice.